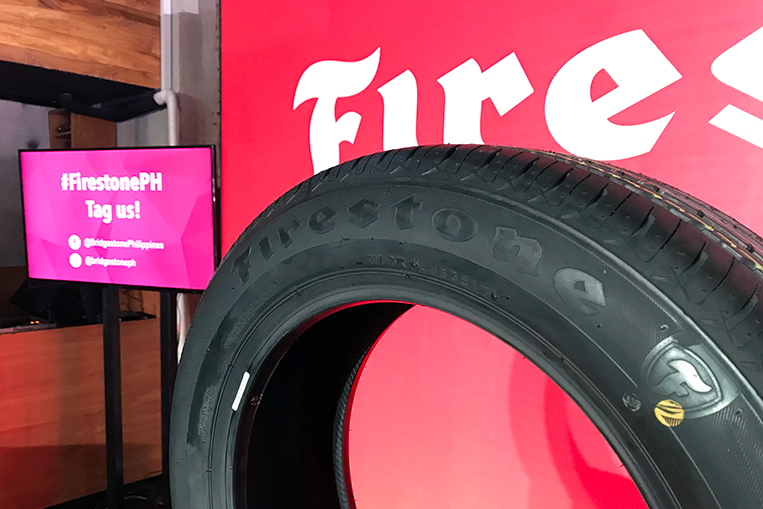 Philippine Allied Enterprises Corporation today announced the return of the Firestone tire brand to the local market. PAEC is the exclusive distributor of Bridgestone tires in the country. Globally speaking, Japan's Bridgestone has owned Firestone since 1988. The latter is an American tire company founded in 1900 in Akron, Ohio (if the place sounds familiar, that's because it's the birthplace of the 12th-best player in NBA history, LeBron James).
Marc Tagle, president and CEO of Bridgestone Philippines, told VISOR that this is the second time his company will be selling Firestone. "We already had it before, but we had to pull it out because its products were too close to those of Bridgestone in terms of pricing and positioning," said the businessman, who will likely agree with our above NBA ranking because he's a Kobe Bryant fan.
Apparently, there's no danger of cannibalization this time around, as Firestone is being brought back by PAEC precisely to compete with cheaper mass-market offerings from such rivals as Yokohama, Goodyear and Hankook.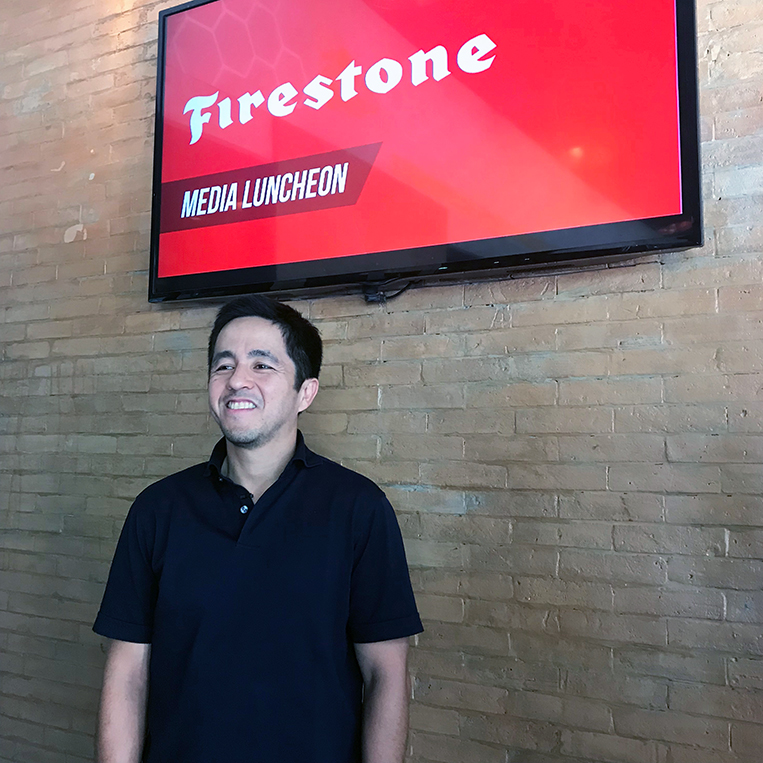 Firestone's first product in its return is the FS100 touring tire, whose 14- and 15-inch sizing is perfect for subcompact and compact cars. Steven Tagle, Bridgestone Philippines' assistant vice president for sales, will be PAEC's main tire for the likes of the Toyota Vios and the Honda Jazz.
"For a state-of-the-art, high-quality tire, the FS100 offers exceptional value that will be difficult for any competitor to match," the sales boss pointed out. "We're bringing both quality and safety within the reach of our customers, and at a price tag that we're sure will make a budget-conscious market very happy."
Firestone achieved world renown when Ford made it the official tire supplier for the Model T. The tire brand then embarked on a decades-long business relationship with the American automaker, only ending it after the Explorer rollover scandal of the late 1990s.
Whether Filipino consumers are still influenced by the aforementioned controversy remains to be seen. If Bridgestone Philippines' general assessment of the local market is accurate—that pricing is the main consideration here—then Pinoy tire buyers will be glad just to have another affordable choice.