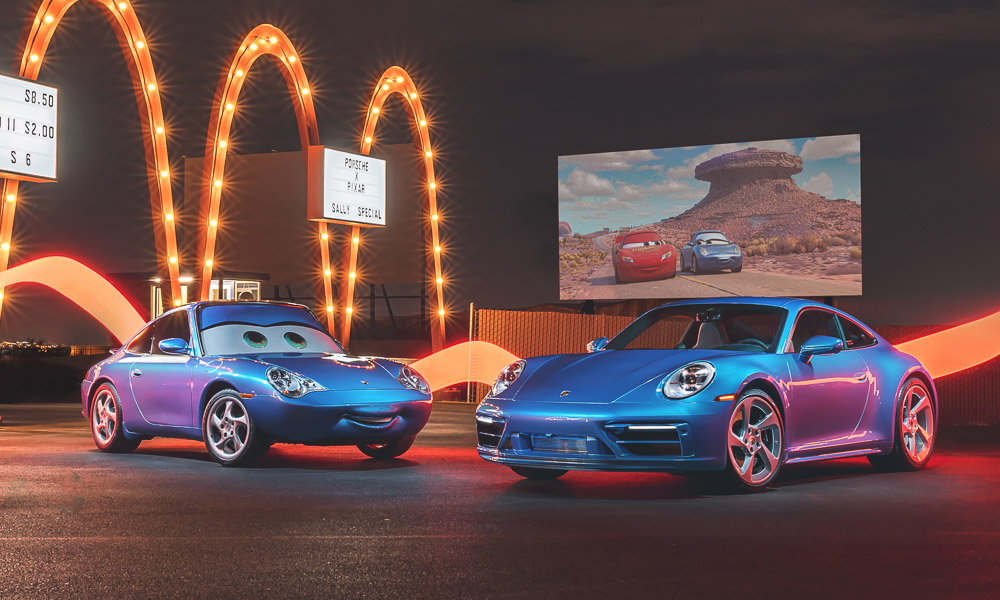 Thanks to the quirky minds working at Pixar Animation Studios, the world first got to enjoy a movie called Cars back in 2006. The onscreen exploits of Lightning McQueen proved a hit with audiences far and wide, and one film quickly turned into a three-movie (so far) franchise (plus a couple of spin-off features).
Next to the main hero, one character that also played a big role in the original film was Sally Carrera. Quite obviously modeled after a certain German sports car, Sally was Lightning's love interest. And Porsche just turned Sally into a real-world, one-off car, and it's up for grabs.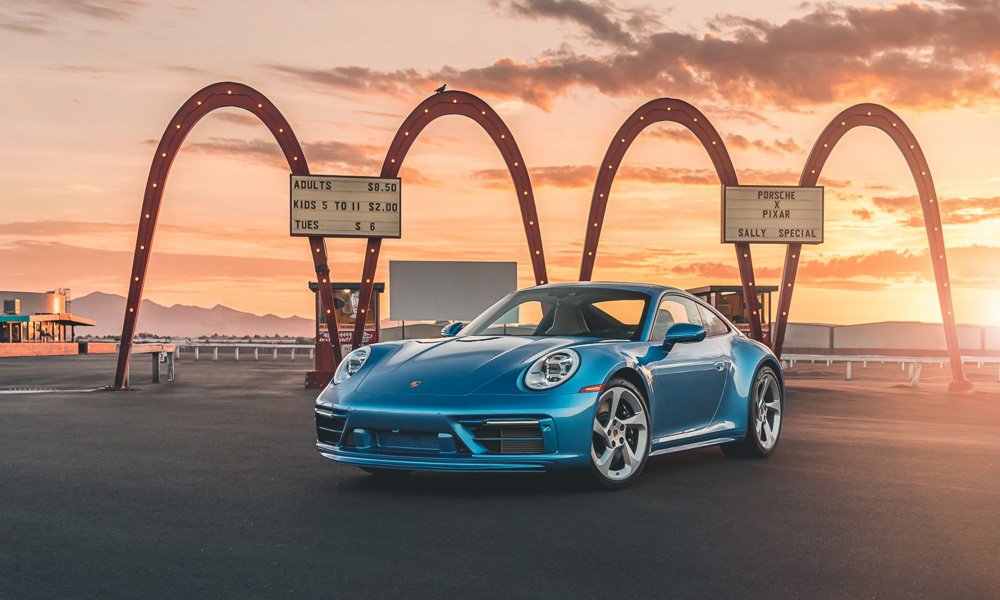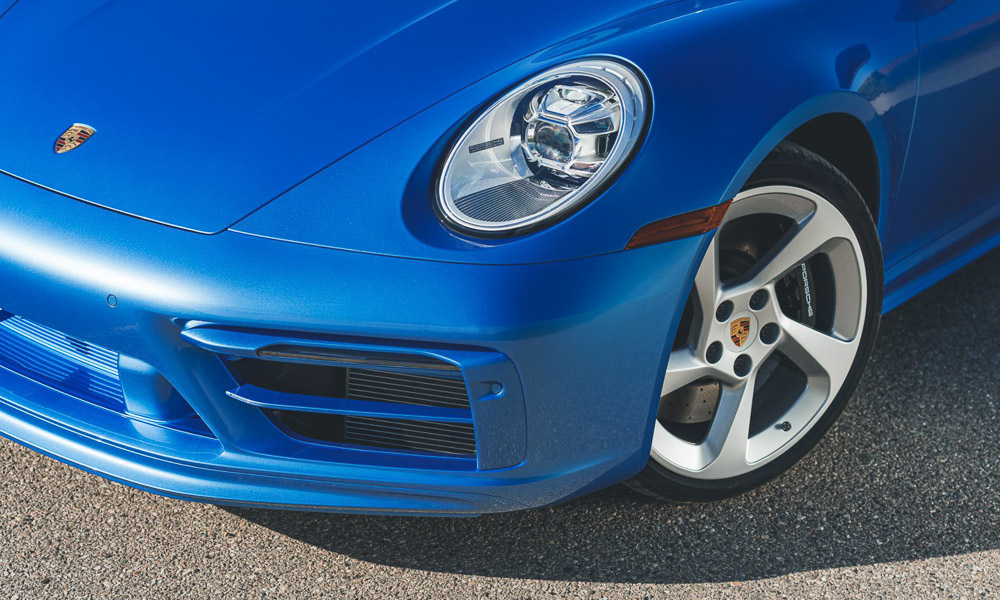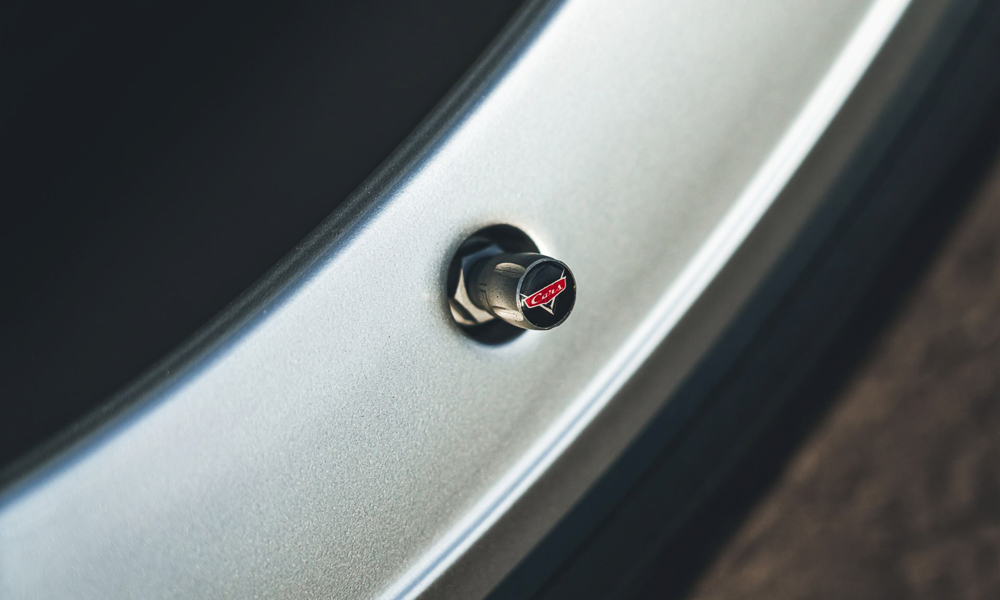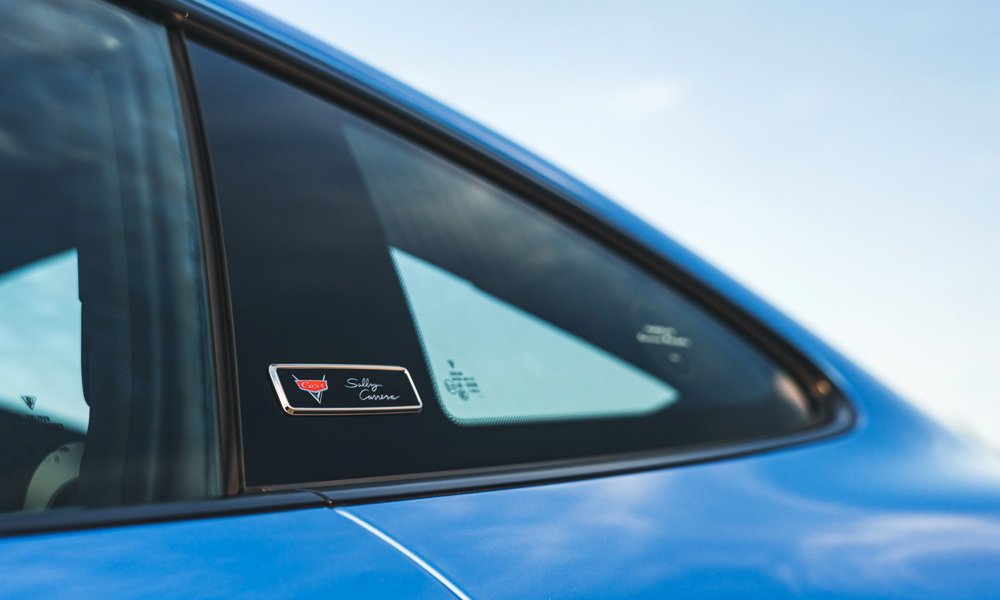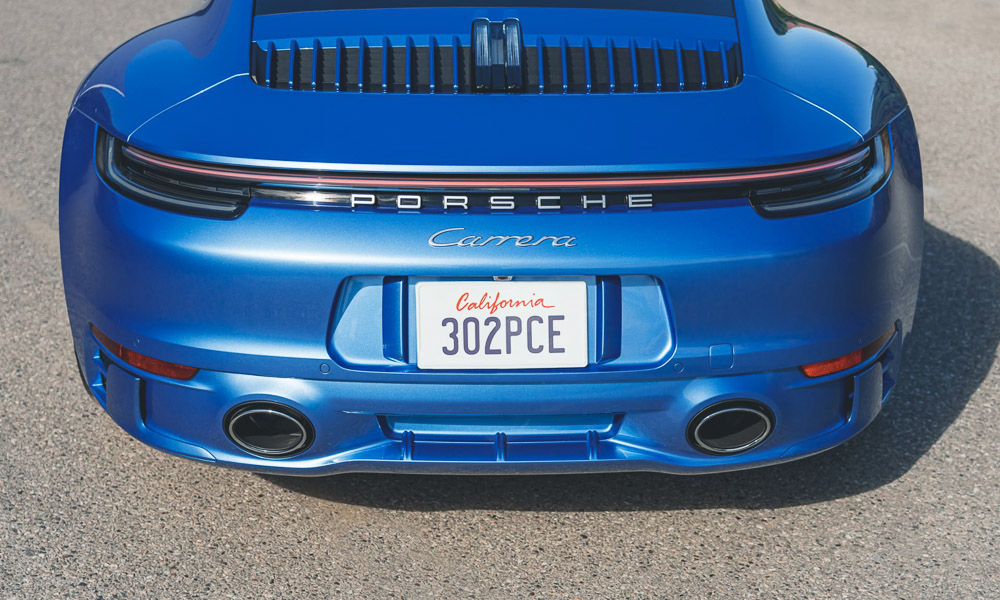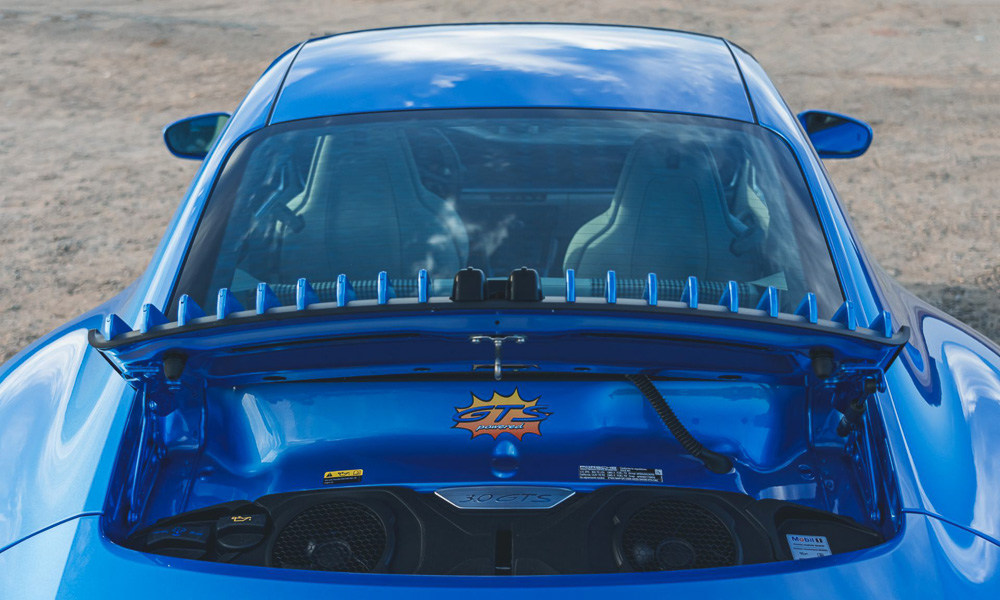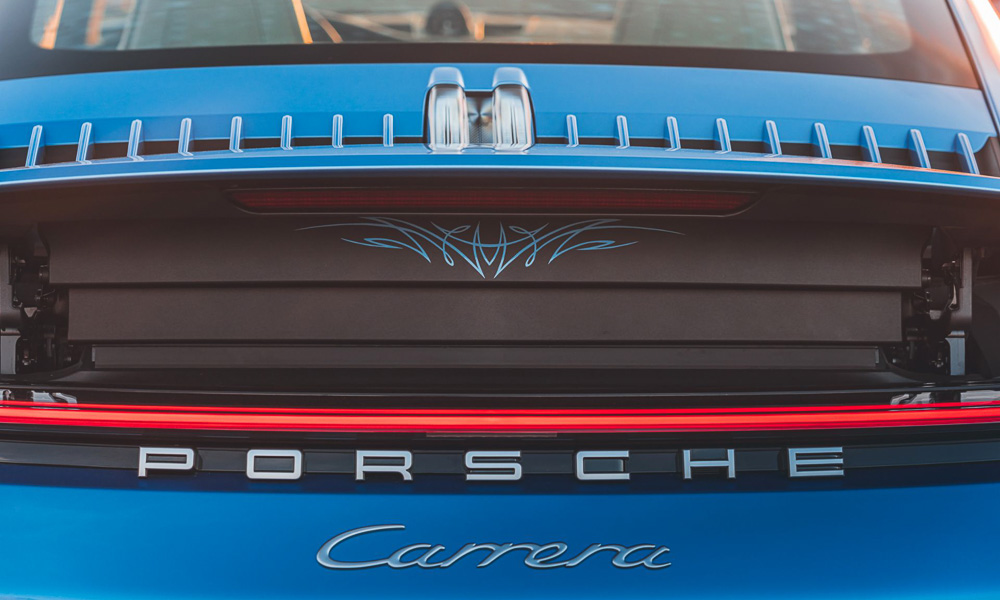 The real-life Sally is a one-of-a-kind 992 Porsche 911 Carrera GTS fitted with a manual gearbox that was created by Porsche Exclusive Manufaktur. The team working there usually looks after the wishes of money-is-no-object customers, but this time they got to work on a car that will soon be auctioned off for charity.
It's also the first time that Pixar has officially supported such a project, and the lucky new owner not only gets a proper onscreen legend to call his or her own, but he or she can also enjoy a number of unique features. There's the Sallyblue Metallic paint, for example, that was specially created and applied by hand. Or Sally's pinstripe tattoo that was, of course, accurately recreated.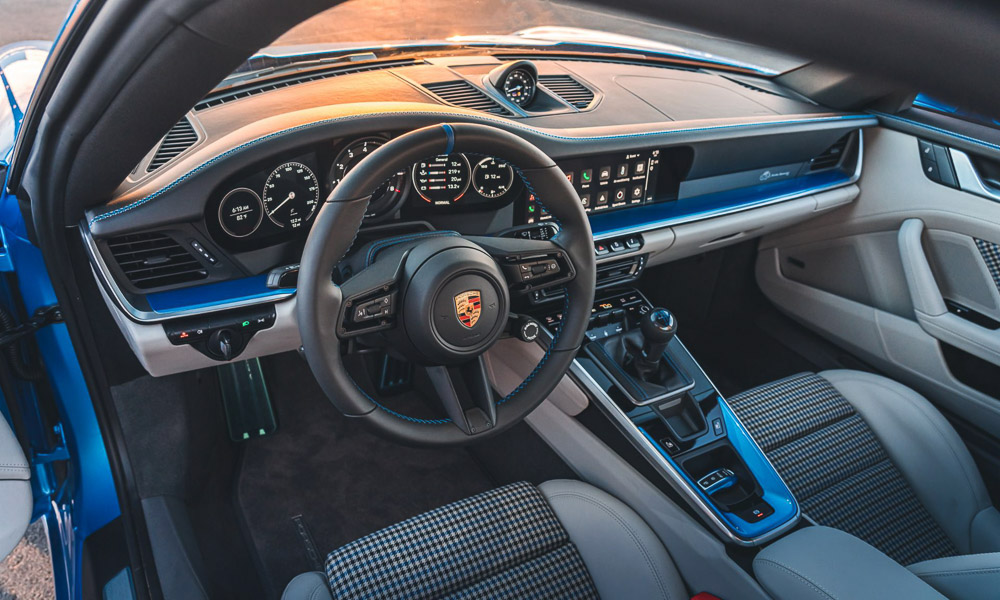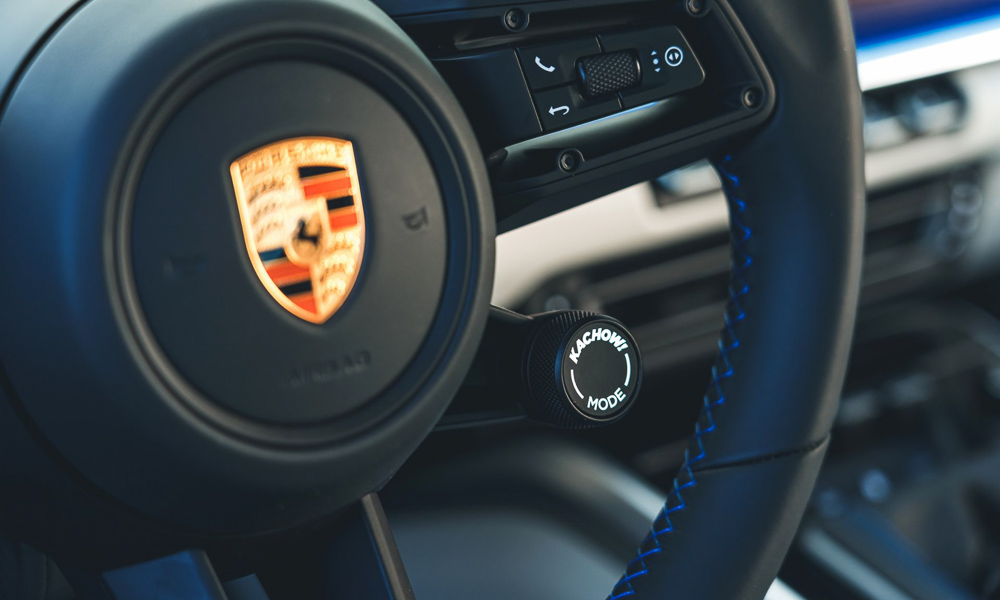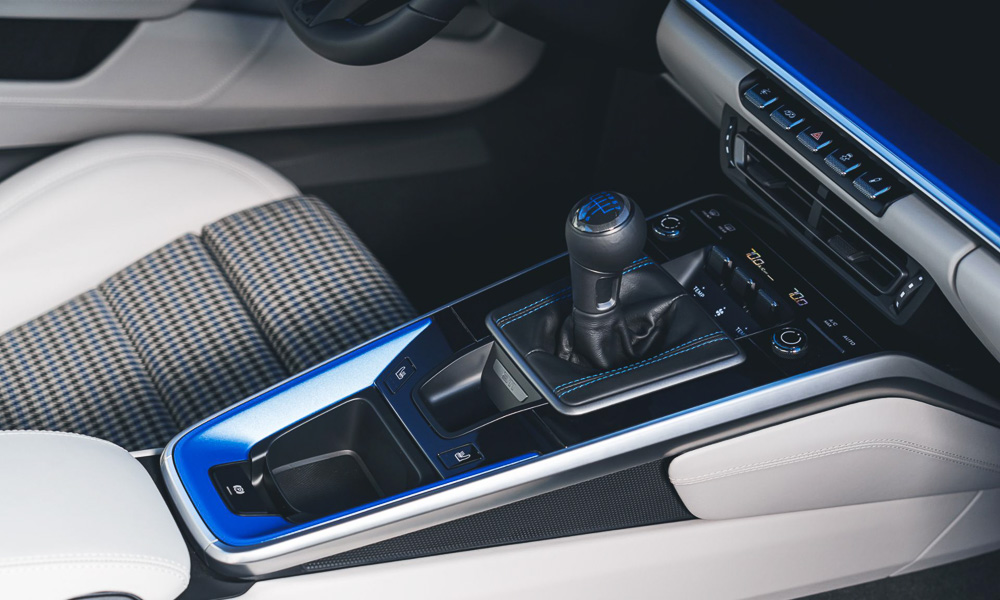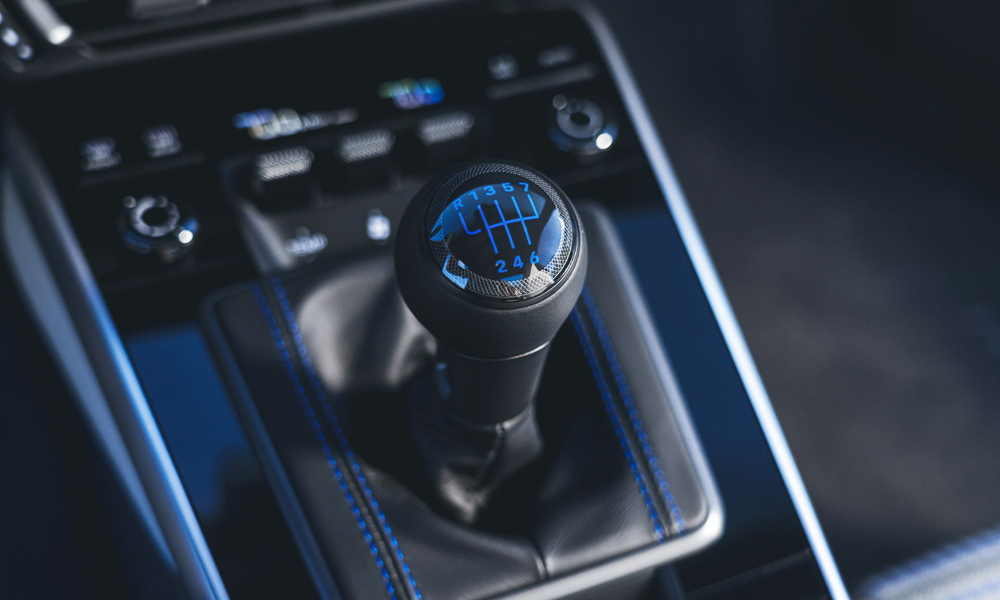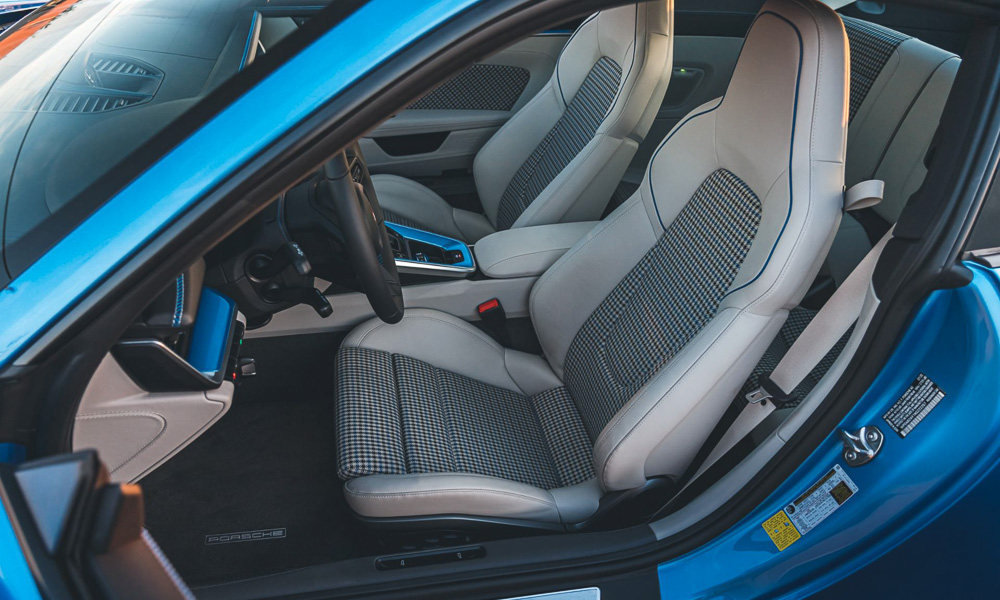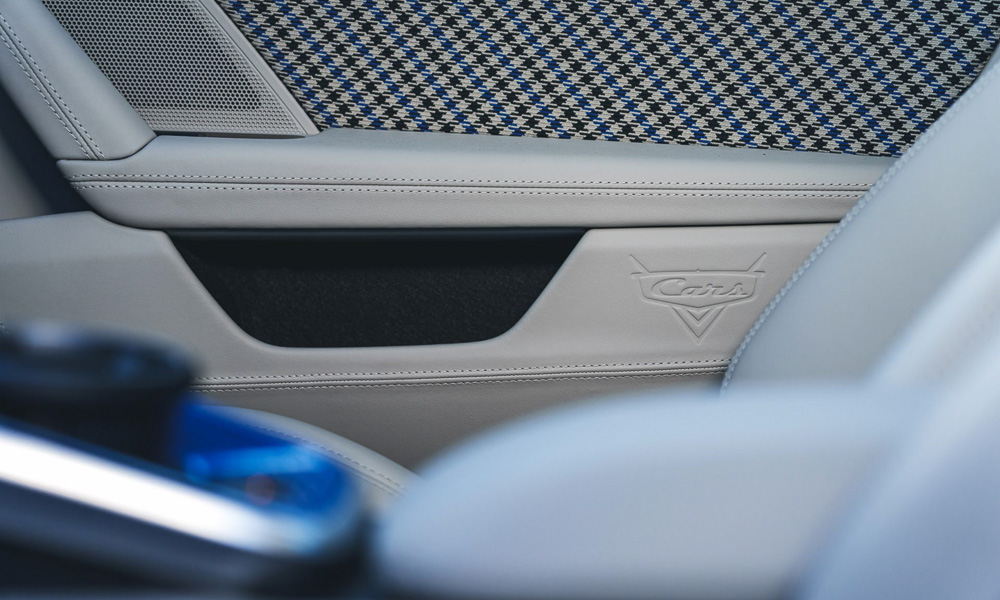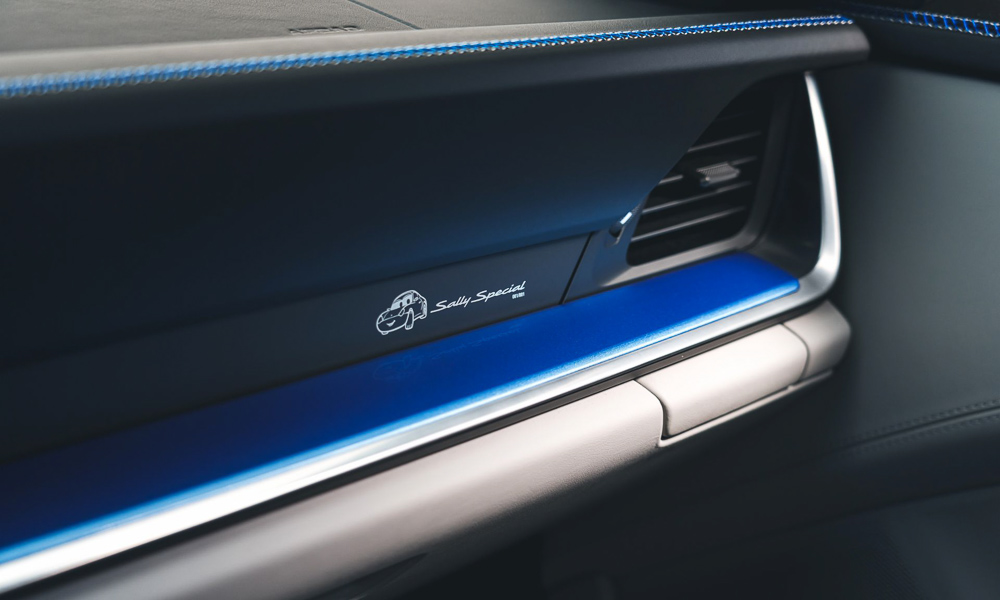 This silver-screen diva rolls along real-world streets on specially designed and manufactured five-arm style rims that pay homage to the 911 Type 996 on which onscreen Sally is based. The interior was also carefully put together, and features a special three-color Pepita houndstooth fabric upholstery, as well as Sallyblue painted elements, a "Sally Special 001/001" inscription on the dashboard, and Sally Special door sills.
Meanwhile, the driving mode switch has been changed to read "Kachow! Mode"—after Lightning's famous catchphrase.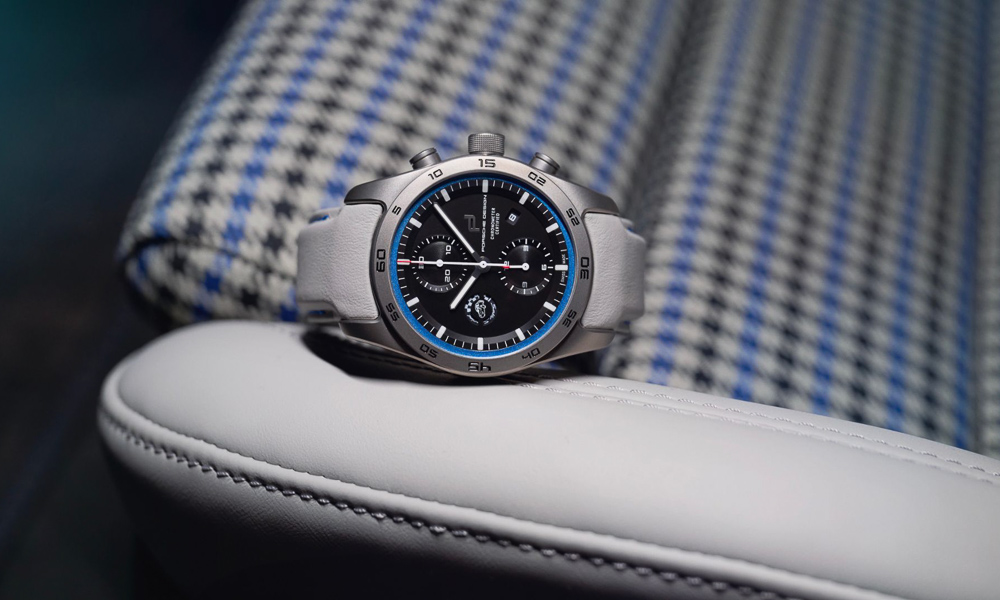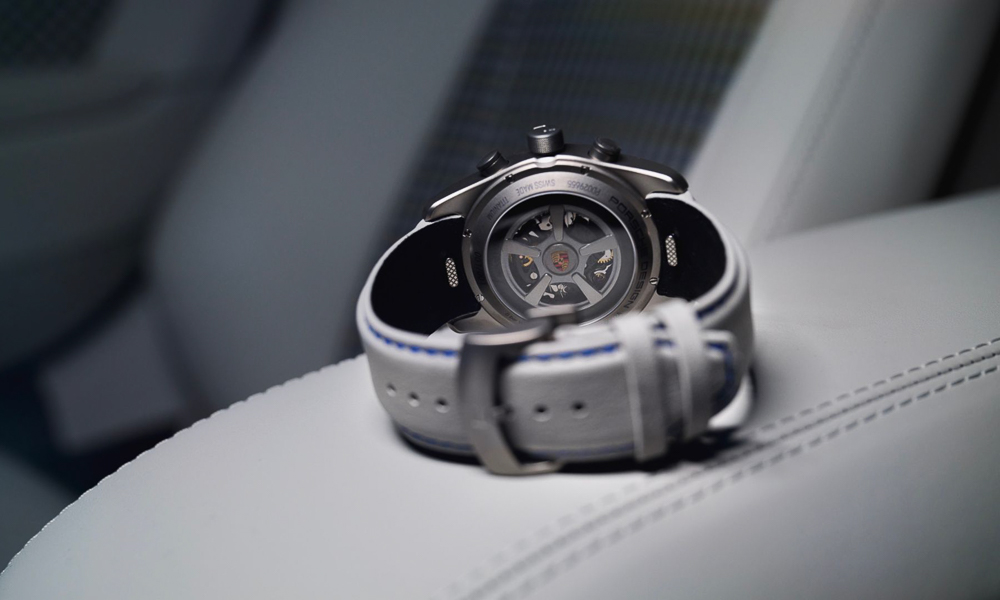 On top of a unique Porsche, the new owner will also receive a one-of-a-kind Porsche Design chronograph that features the same colors and design cues as the car. It will go well with the book that documents the development and production of the car, which is also part of the deal. The latter has been signed by designers Shuichi Yamashita and Bob Pauley.
The car will be auctioned off by RM Sotheby's as part of Monterey Car Week in California on August 20, and the proceeds will be split between two charities (Girls Inc. and USA for UNHCR).