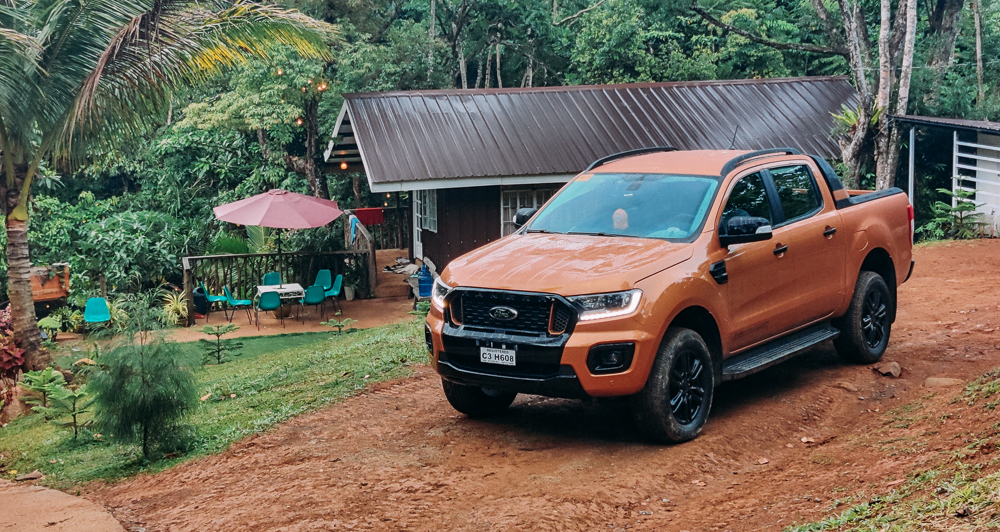 You can ask me to do many things, but camping is one thing I assure you that I can't pull off. Call me a city slicker, but I cannot sleep outdoors. Back in high school, I had to go camping for school. It didn't go so well. I barely slept for those three days, flinching to nearly every small thing that moved or made a sound around me.
So when Ford Philippines invited me to go camping at Casa Villanueva (in Santa Maria, Laguna) with the Ford Ranger Wildtrak 4×2, I figured this would be the perfect opportunity to tackle this activity once again.
I was told that I could bring a friend along. I did, but unfortunately, it was his first time going camping, so you could say we had no idea what to do. Essentially, this turned out to be a "Two Nerds Go Camping" scenario.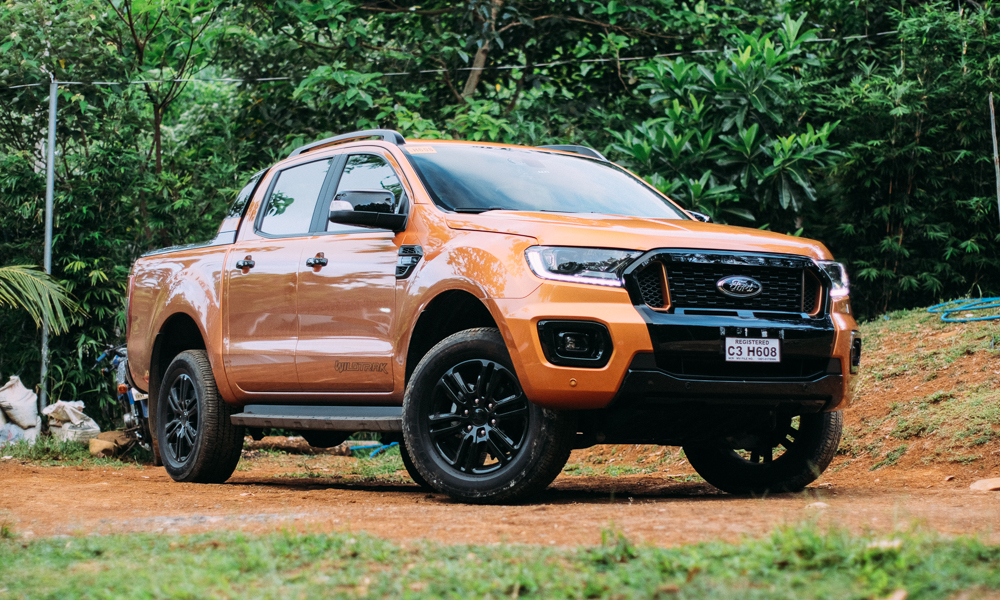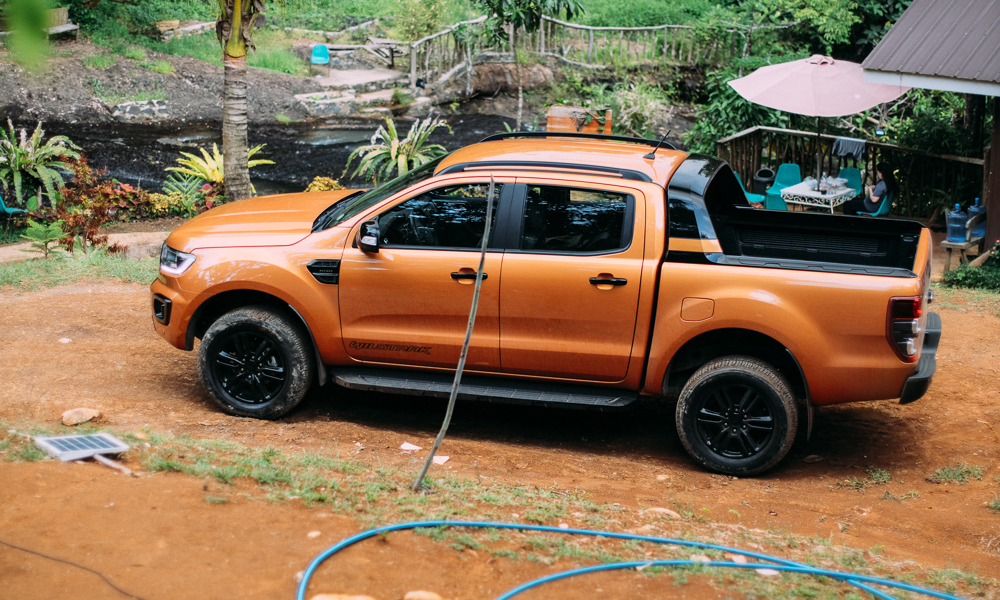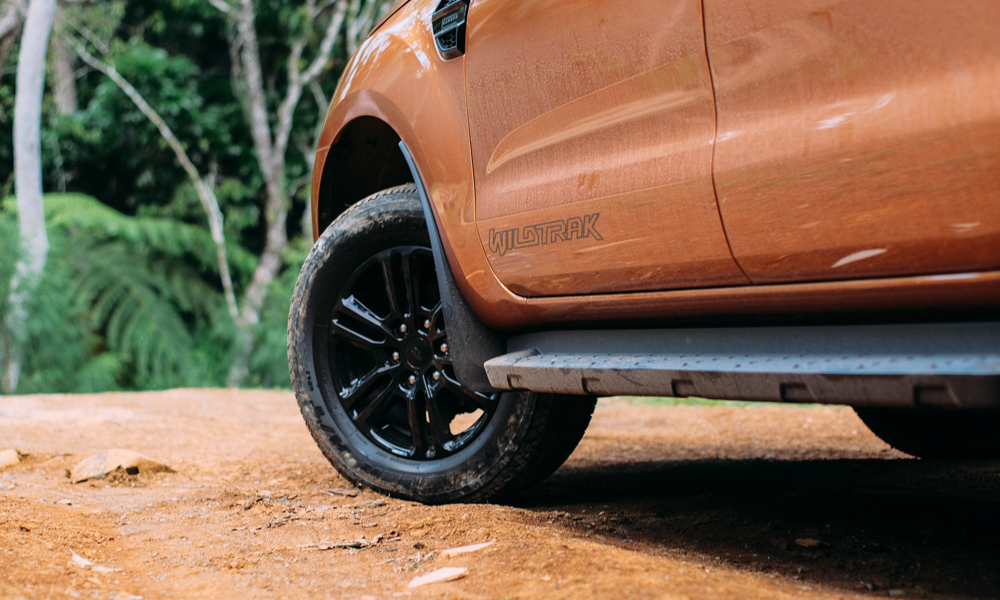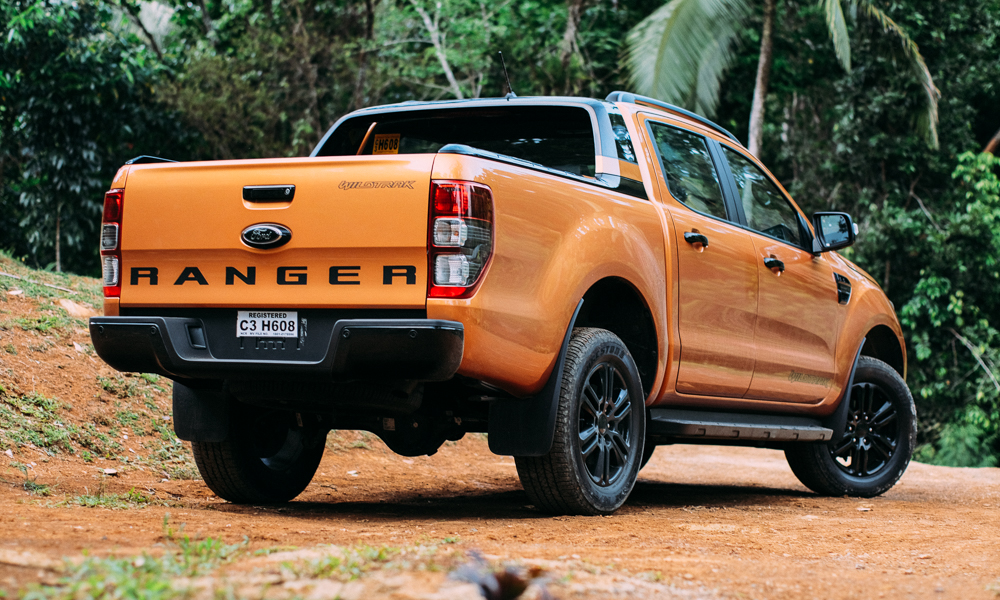 But first, let's talk about the car. With the new Ranger on the horizon, I won't be treating this like some kind of in-depth review, but rather see how well the lifestyle-oriented Wildtrak trim holds up for an actual, er, lifestyle scenario.
If you're confused, the Wildtrak offers more creature comforts in lieu of off-road-ready aspects found in the likes of the Raptor and the FX4. Exterior features like LED lighting, puddle lamps, roof rails, and a sports bar with integrated bed lighting are present. Finally, this comes with orange accents in the Mustang-esque grille and sports bar, and blacked-out 18-inch alloy wheels.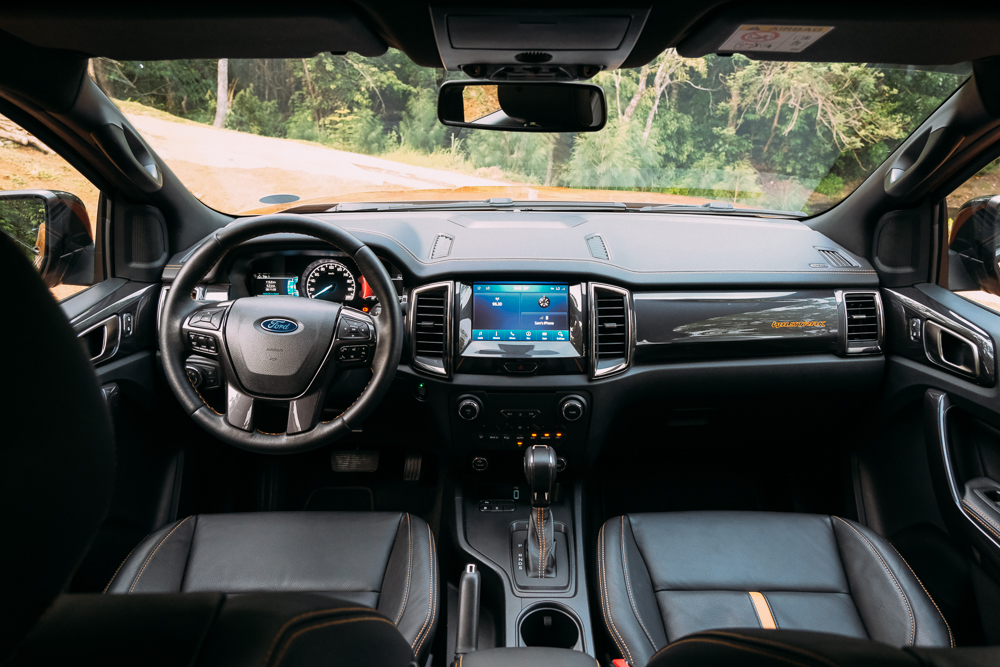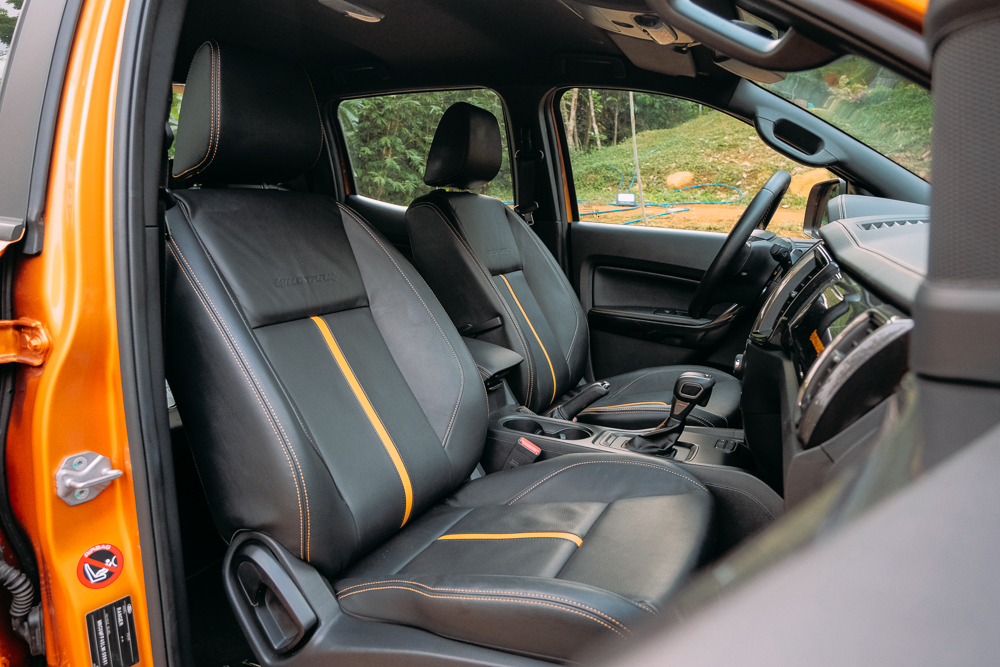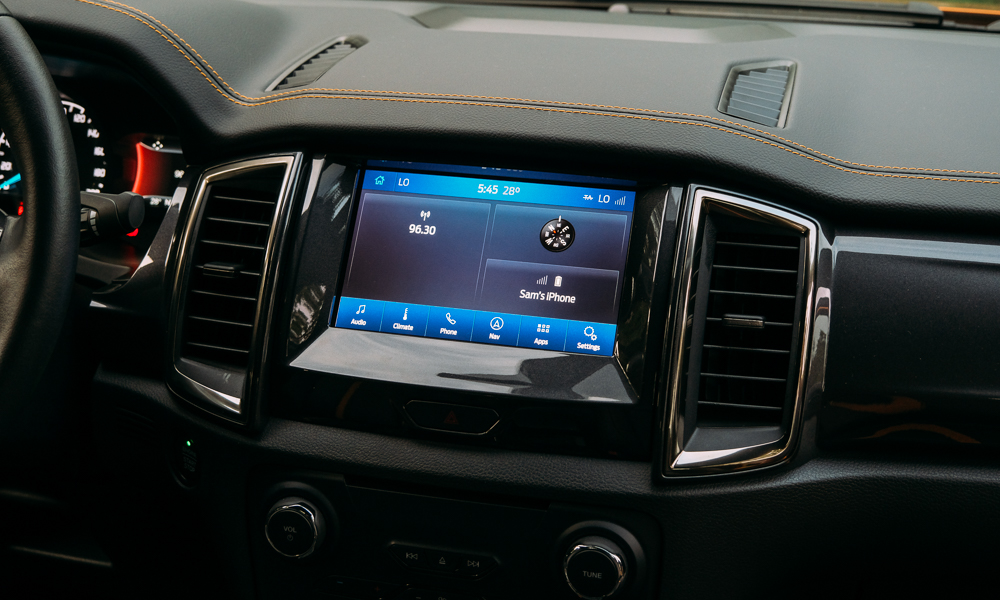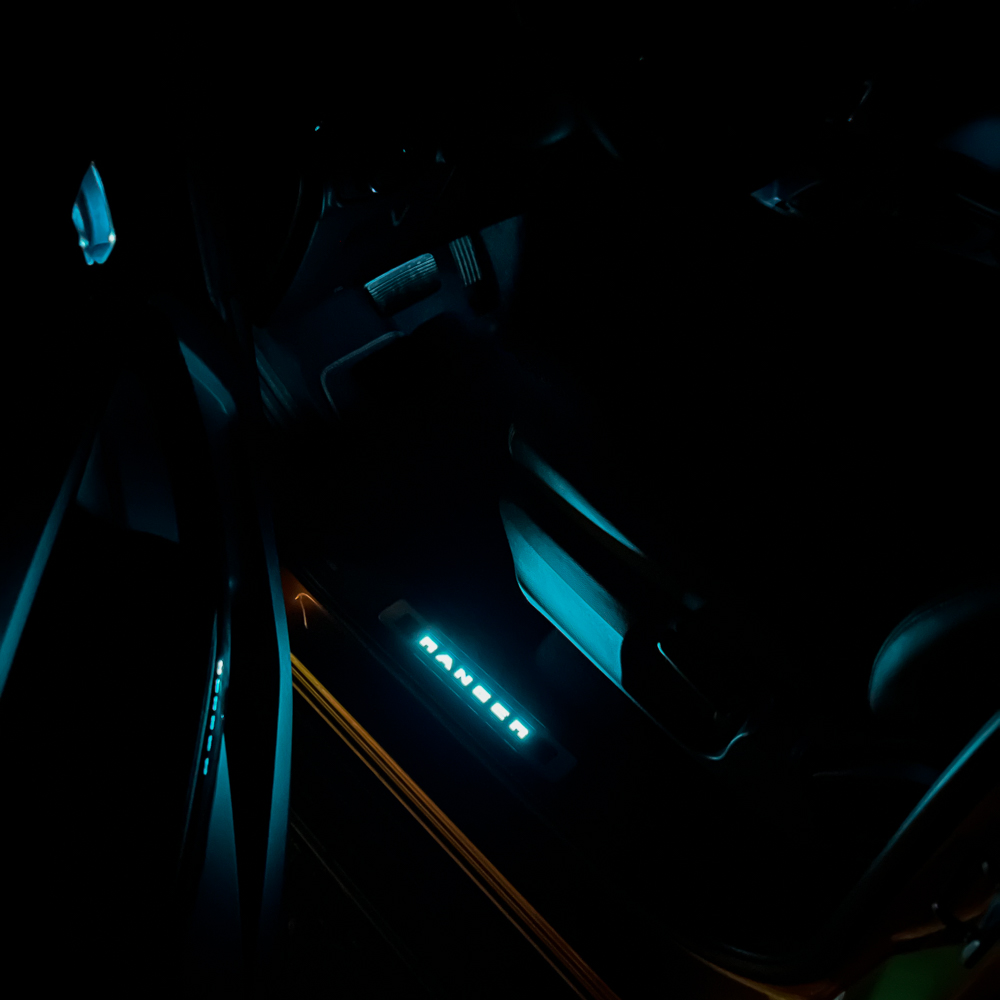 The interior is surprisingly luxurious for a pickup, offering leather upholstery with orange stitching, dual-zone climate control, ambient lighting (including an illuminated Ranger side sill), an eight-inch infotainment with Apple CarPlay and Android Auto, and my favorite bit, a 230V household socket in the rear console. This meant a comfortable journey to the campgrounds for my friend and me, but the plushness of the cabin would also be crucial for me later on.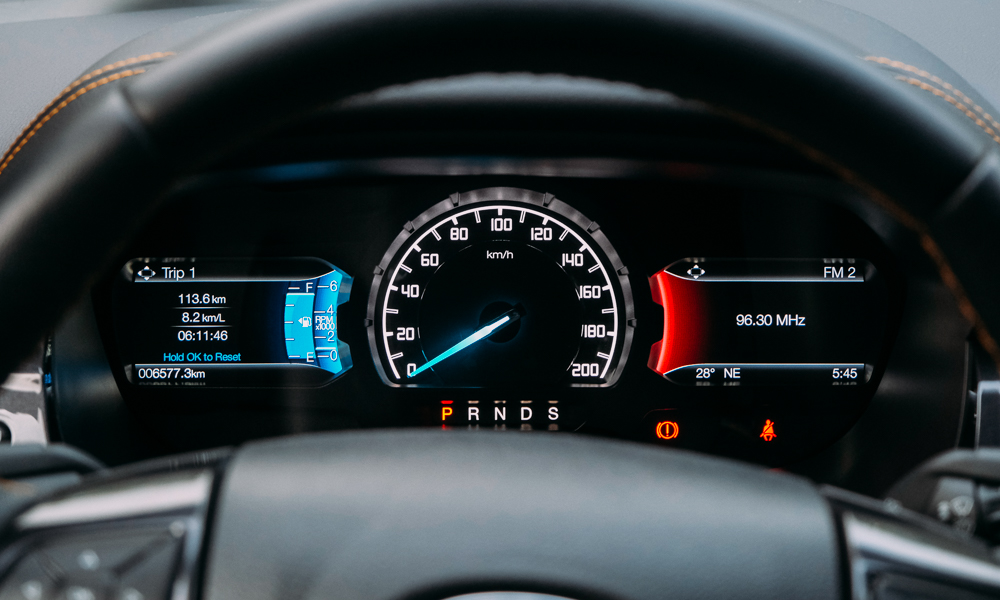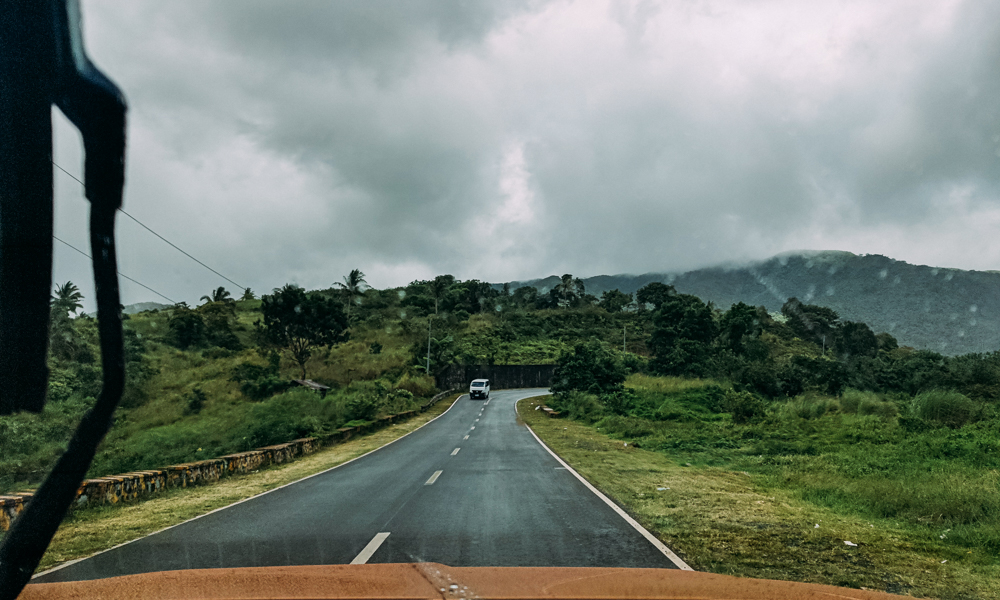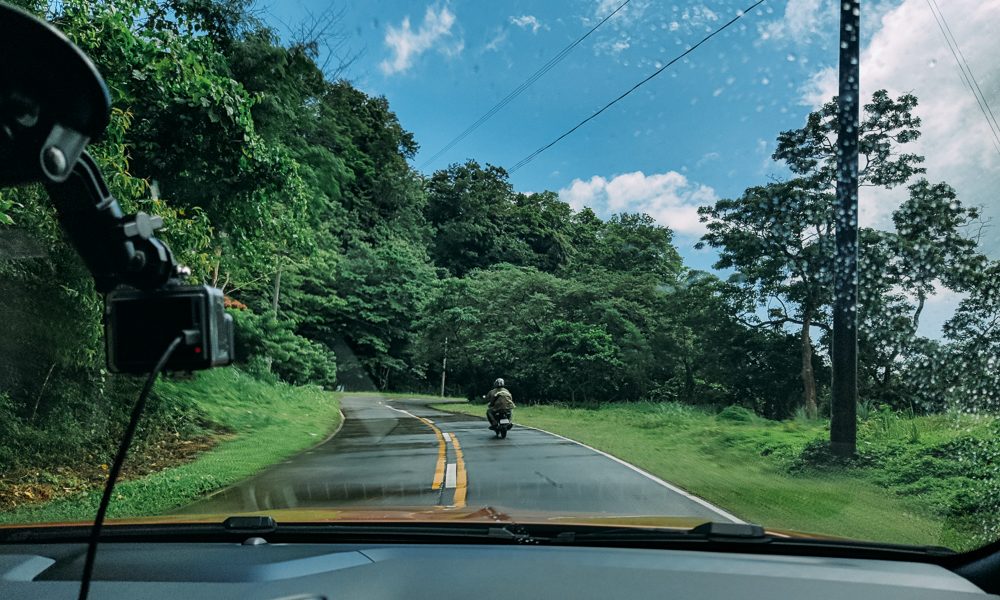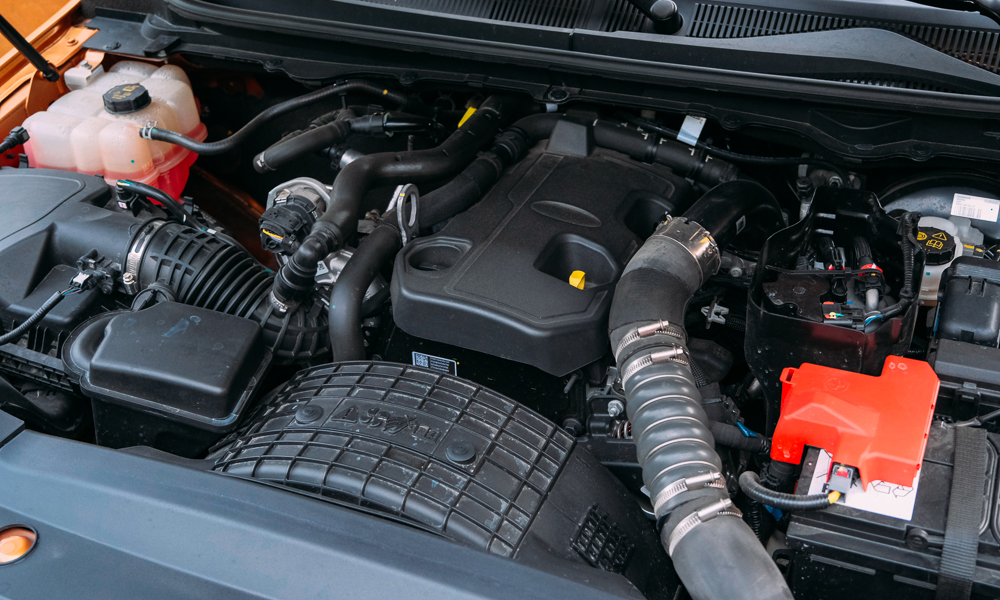 On the twisty, windy roads of the Marilaque Highway, I never expected a truck to be comfortable and enjoyable to drive unladen (because of rear leaf springs). Obviously, it's no sports car that can carve those corners with confidence, but it composed itself quite well, even in the face of sudden torrential rains, muddy and slippery roads, and even the occasional "feeling MotoGP" kamote rider.
I admire how the 2.0-liter turbodiesel engine has enough grunt to make this large truck feel agile (with 158hp and 385Nm), but the 10-speed automatic transmission left me desiring more. There were times when it held revs longer than it should, getting confused and skipping gears with a hint of shift shock. You can get around this odd behavior by "telling" the transmission to use only five gears (by selecting it on the shifter's +/- buttons), and it won't skip gears as frequently.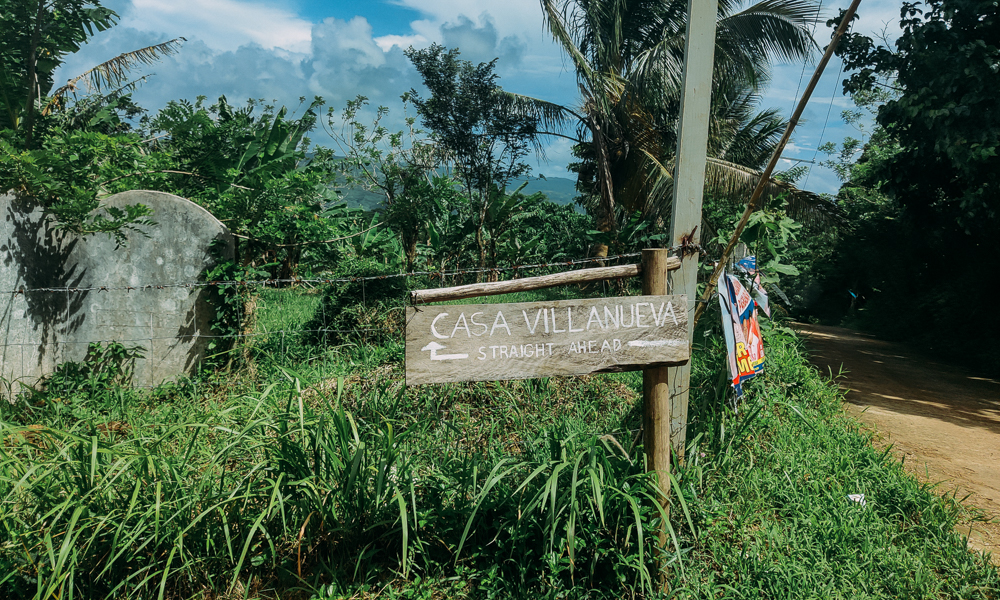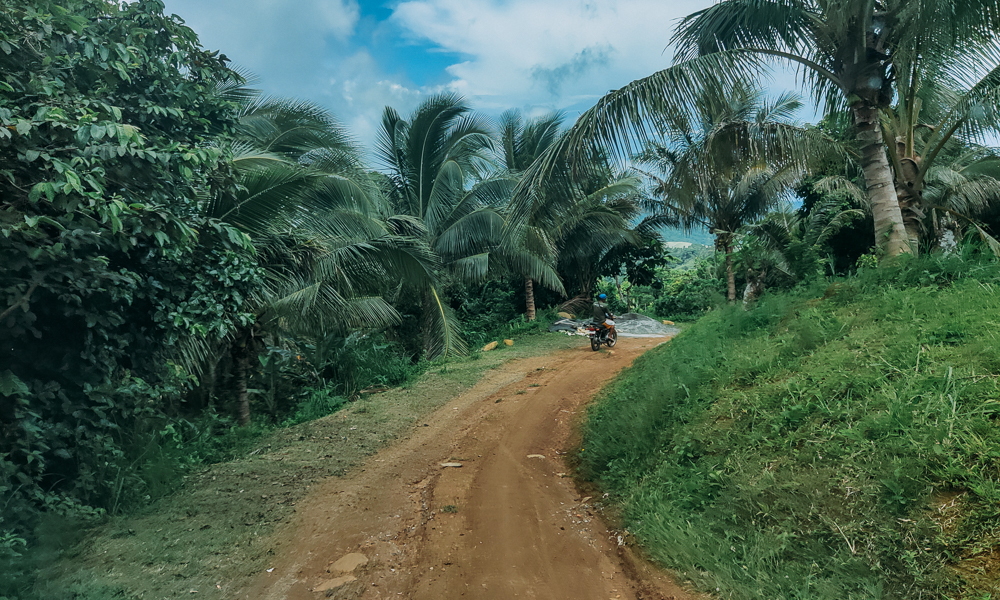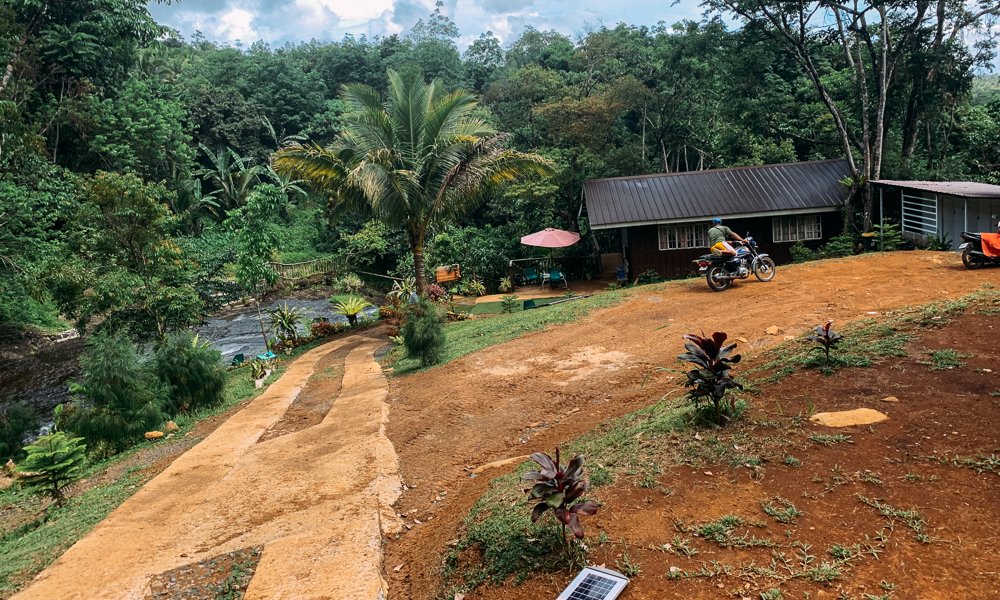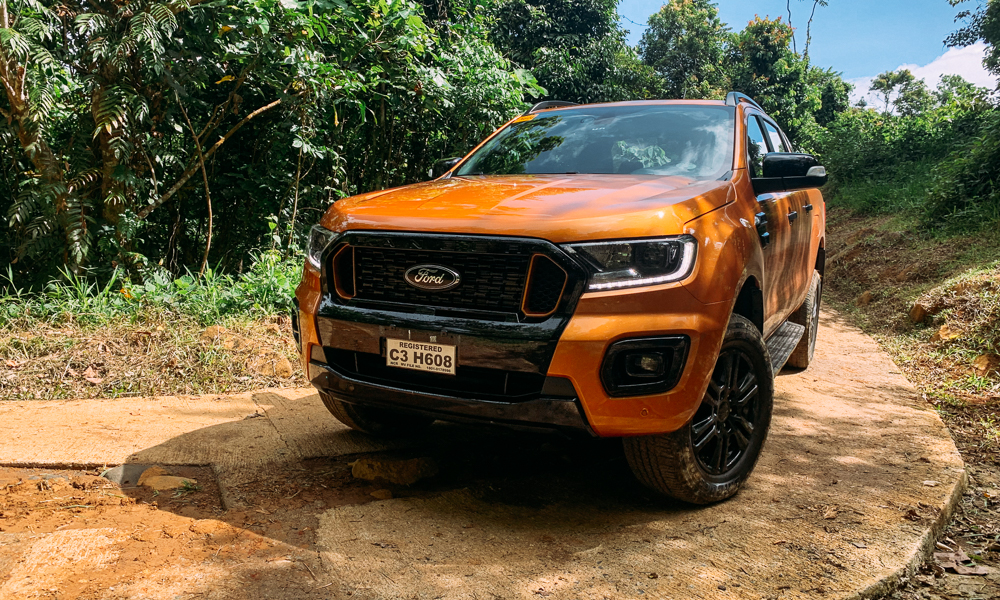 Despite not having four-wheel drive, the Wildtrak was able to easily navigate through the rough and muddy terrain while headed toward the campgrounds, especially with the electronic locking rear differential.
Combine that with the extremely bright and clear rearview camera and the front-and-back parking sensors (which would act up when the car got dirty), and these features made off-roading a little bit easier, especially at night. Just be sure to have a friend spot for you, of course.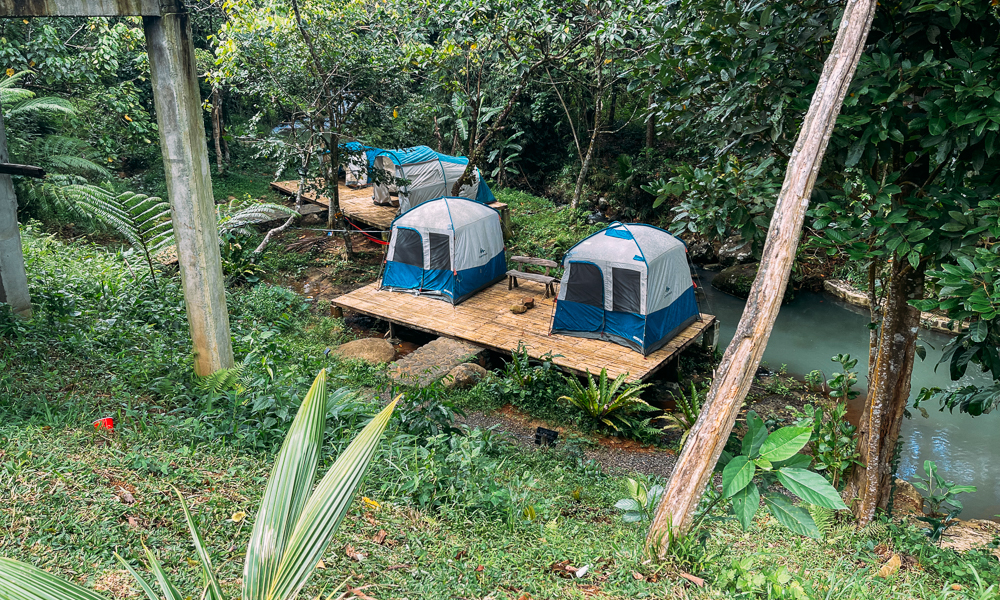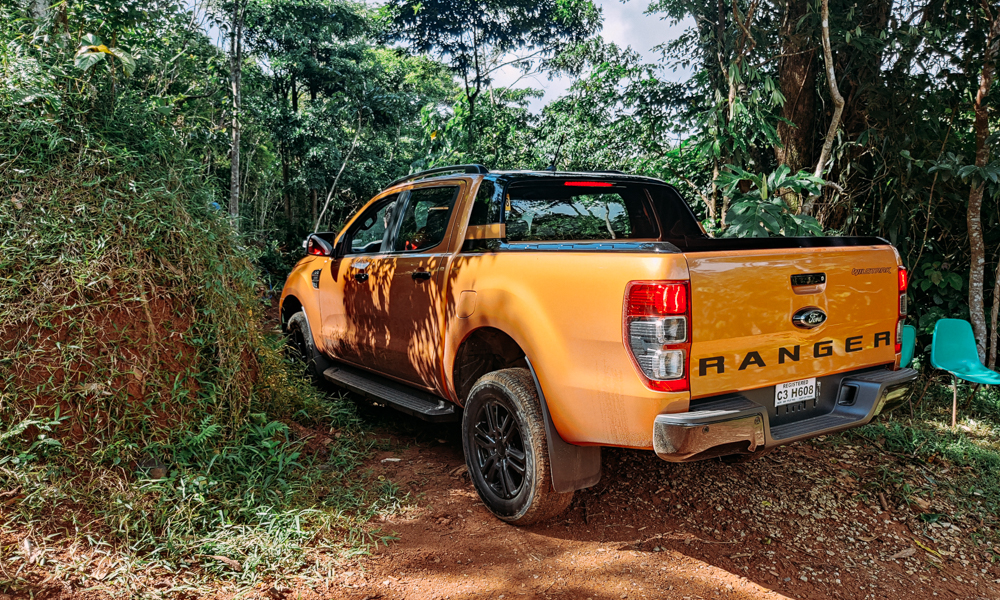 Now, for the interesting bit. Remember when I said that the plushness of the cabin would be crucial for me? That's because I had made a (stupid) wager with my friend to see who would have the more comfortable sleep—he in the tent with his sleeping bag or I in the Ranger.
Of course, we'd be allowed to use the common areas like the lunch area and the restrooms, but there was no backing out for our sleeping accommodations. Easy peasy, lemon squeezy, right? Well…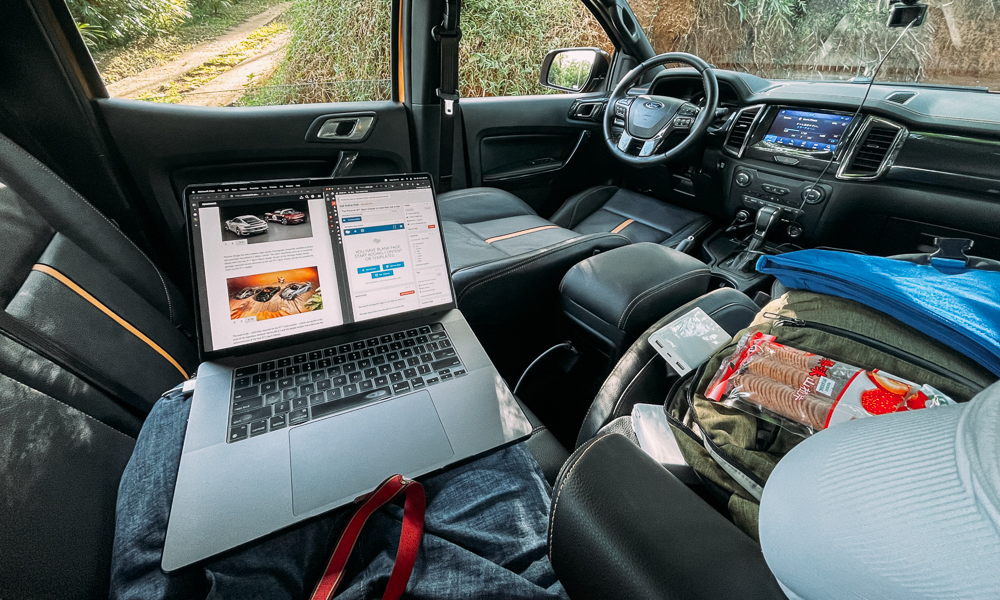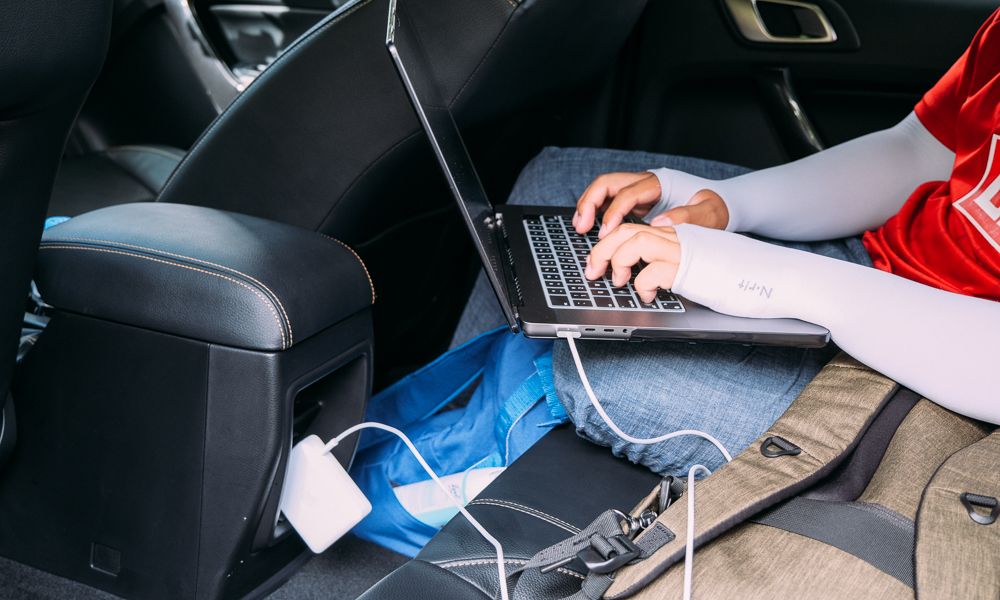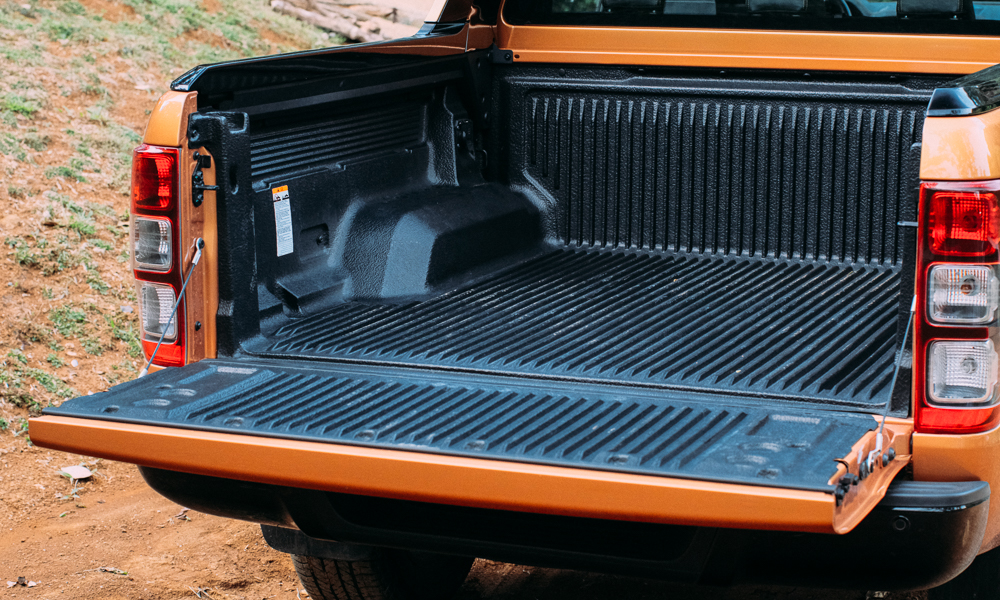 Right off the bat, I had one huge advantage over my friend. On the campgrounds, the entire site is a dead zone for cellular reception, save for one spot near a clearing in the forest. My friend (and other campers) would have to hike there to get connected, but I was able to get permission from the groundkeeper to park the Ranger at that spot.
While it wasn't perfect (I had to leave my phone outside the car for it to get decent reception), it was better than being off the grid. Yes, people come here to disconnect, but for me, I felt the need to work.
The Ranger's 230V power outlet was perfect for keeping my MacBook powered up while editing a video, but just be aware that using anything that draws over 100W (like my 140W charger) will just refuse to charge the device. Just remember to run the engine every now and then to prevent the battery from going flat.
While the cabin provided a comfortable (and relatively bug-free) sitting area, the lined tailgate is the place you'd want to be, especially when you want to go stargazing with the light-pollution free sky and also be freaked out by fireflies in the process (because I have never seen one in person before).
Sad, right? Either way, I spent my free time watching anime in the truck bed. Perfect for binging through a season of Yuru Camp.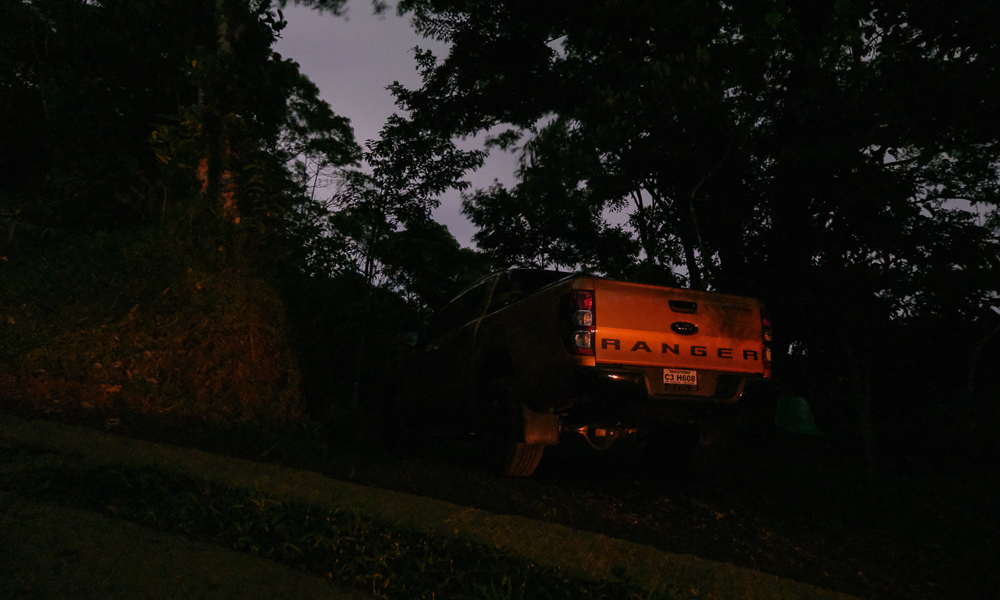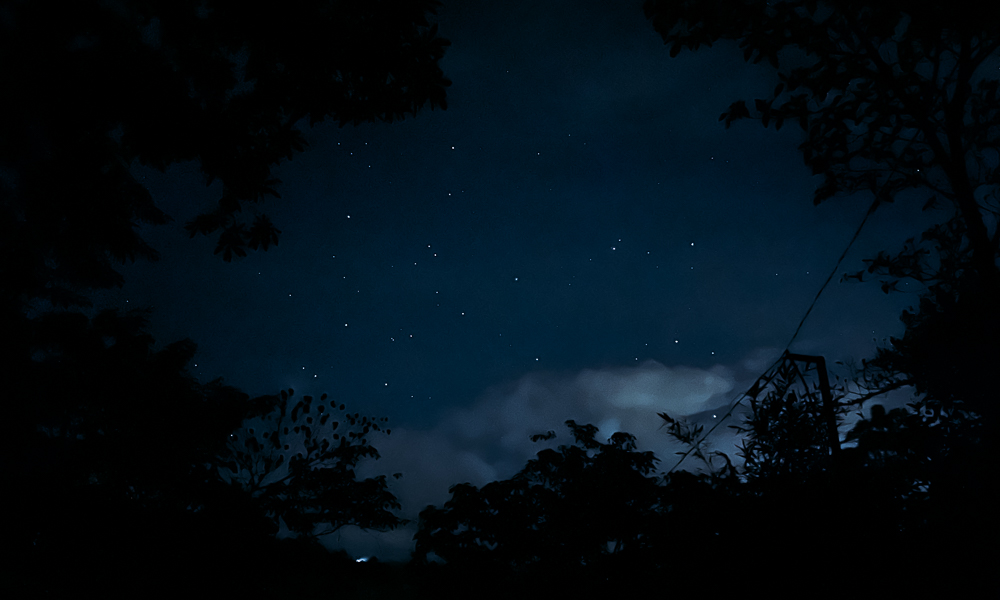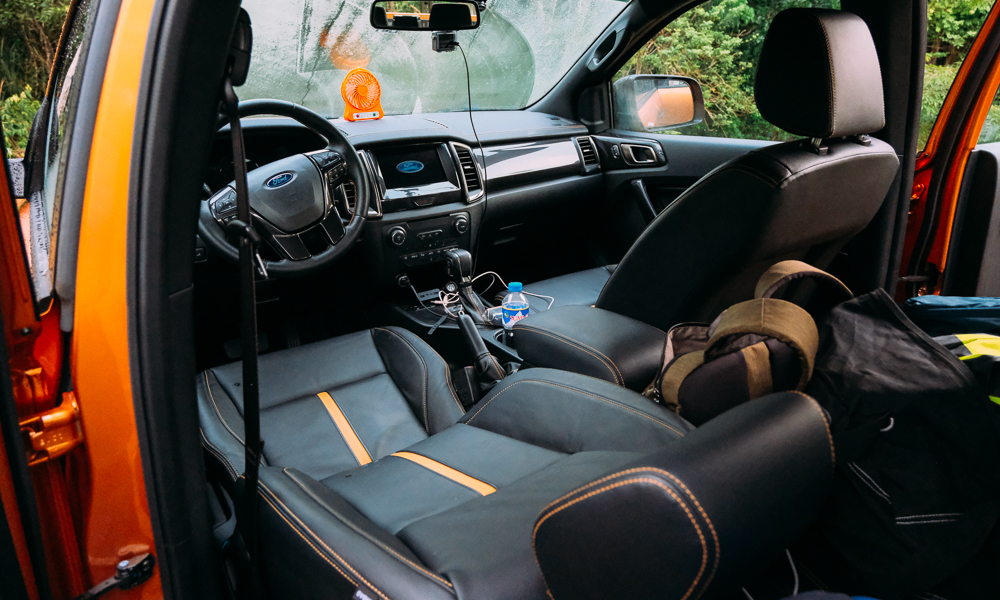 But when it was time to hit the sack (literally), you could say that my luck had run out. Sure, the leather seats were comfortable to be in for extended periods of time, but there's a reason that beds are flat. As I couldn't leave the engine running overnight, I had to sleep with all four windows slightly open.
My friend had mosquito nets, while I had to wrap and cover every inch of my body that wasn't clothed. But I was glad that I couldn't see what was flying around in the cabin at night.
Oh, and if you do plan to sleep or even take a nap in your Ranger, be sure to select "Proximity Alarm" in the alarm options, as "All Sensors" will cause the alarm to sound almost periodically just from you moving around in the cabin.
Essentially, I couldn't sleep. I didn't think of changing the alarm settings until around two in the morning, so I spent five hours of that night half-awake, disarming the alarm and tossing and turning (with the key fob in hand).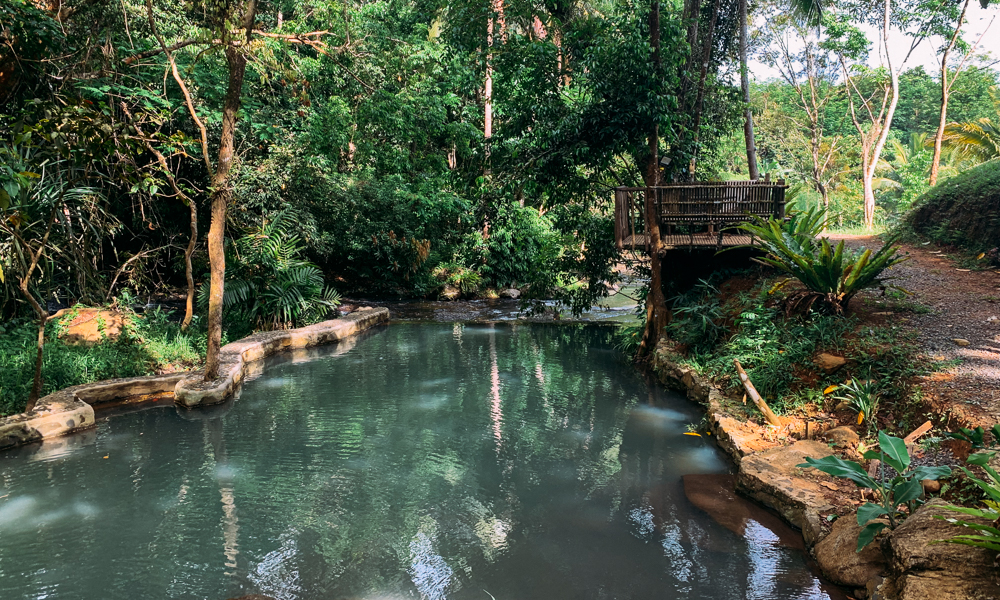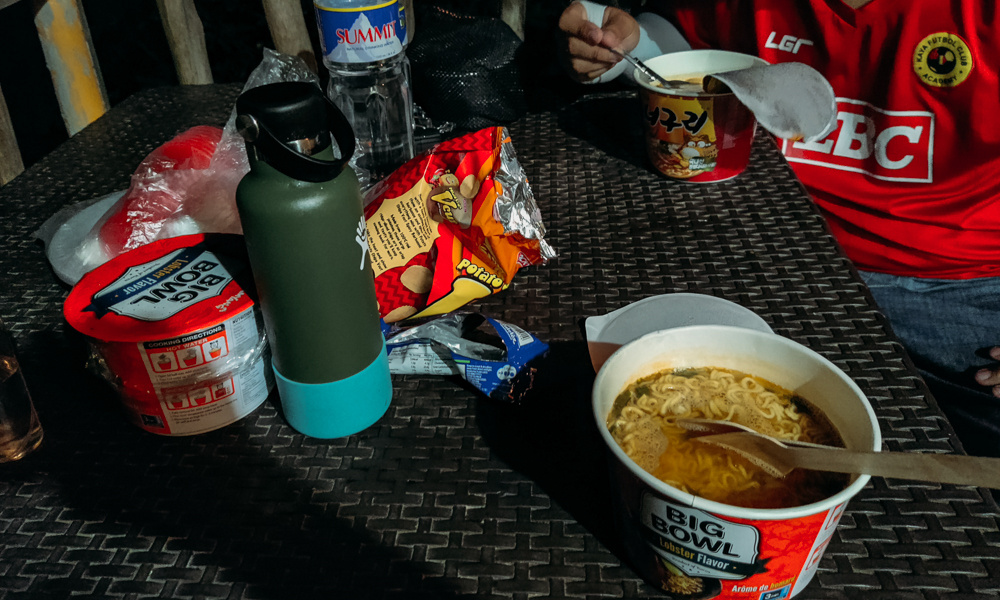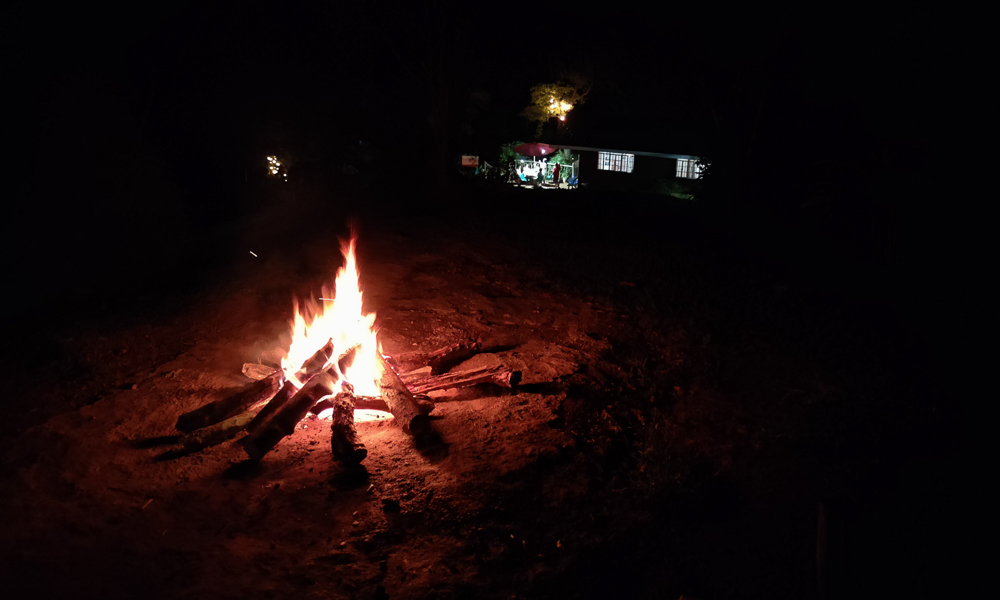 You would be quick to point out that a proper overlanding setup would've made this entire experience a lot better, and you're right. Admittedly, car camping (when done right) looks to be a fun and relaxing pastime, and this is something that I would be willing to revisit in the future.
But yes, my friend won. Amazingly, my back wasn't as sore as I thought it would be, and I had enough legroom to stretch my 5'10" frame (without hitting any of the pedals as that would trigger the alarm). I'd tell you more about the return trip, but I spent that three-hour drive back to my friend's house knocked out in the passenger seat, so I don't really remember anything after packing up.
But this entire camping trip also proved to me that the Ranger Wildtrak really does well as a lifestyle-oriented truck, and this is one car-related memory that is bound to stay with me for the longest time. This goes to show that even pickup trucks can be more than just utilitarian cargo haulers or beefed-up off-roaders.