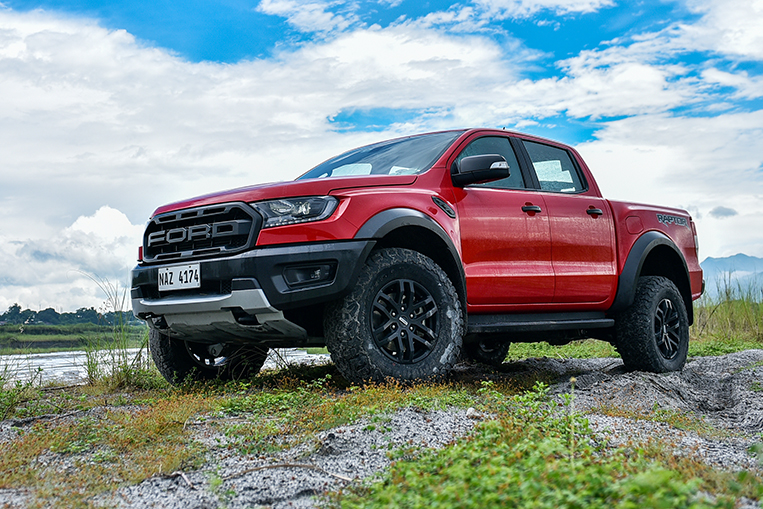 Fact: Many people who buy pickup trucks these days hardly ever get to maximize the full potential of their mechanical workhorses. As pickups became more civilized, more spacious and more feature-packed over the years, they came to be viewed as lifestyle and even family vehicles (instead of the utilitarian transporters they had originally been designed as). And now, thanks to the excise tax exemption they currently enjoy in our market, pickups are as popular as they've ever been, selling more than 56,000 units in 2018 alone. With that figure likely rising this year, it's no wonder you keep seeing a lot of these vehicles in places that used to be the domains of sedans, vans, MPVs and SUVs: offices, malls, grocery stores, hospitals, churches, hotels, bars and restaurants.
What, in fact, I'm saying here is that the modern-day pickup truck's job description has vastly changed from that of its predecessors. While our fathers used their trucks to haul heavy cargo and cross horrendous terrain, we now use ours to go to the movies and carry shopping bags from Uniqlo. It's like buying a shotgun to kill cockroaches, really.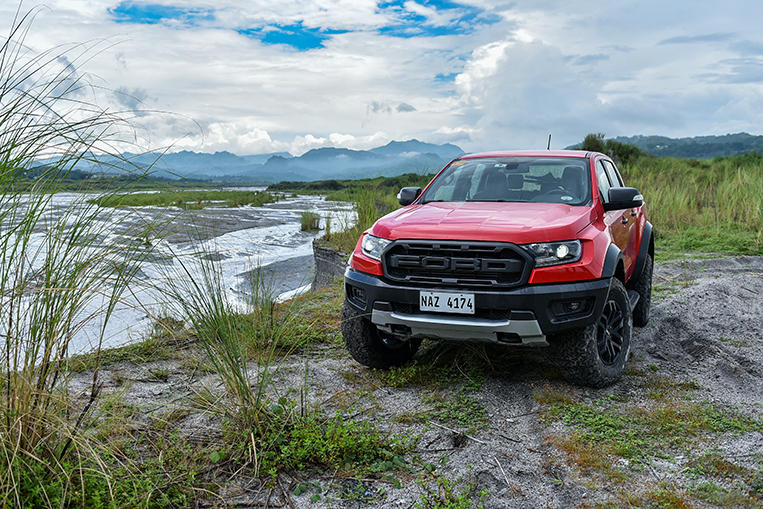 Now, the above analogy is just for regular pickups. Imagine purchasing one that is powered by a 500Nm biturbo diesel engine, equipped with a 10-speed automatic transmission and underpinned by race-bred suspension and Fox Racing Shox dampers. I'm obviously referring to the Ford Ranger Raptor. Making one perform strictly urban motoring duties is like dropping a nuclear bomb to wipe out a tiny room with three terrorists. That was exactly the thought bouncing around in my head as I drove this truck on a rain-soaked lahar bed in Pampanga, reminding me of my Spyderco Para 3 knife.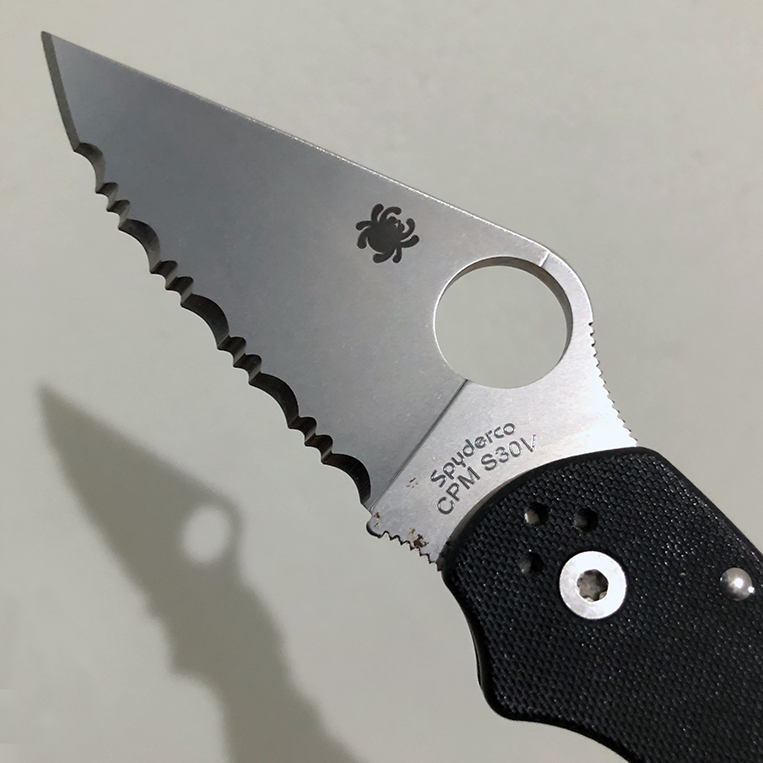 You see, I love knives. Not kitchen knives, of course—I don't cook—but those folding types that could spook a hardened street thug into retreating if he ever made the mistake of asking for the solitary P100 bill inside my wallet. My current one has a badass-looking serrated steel blade that seems to make people think I have seriously violent tendencies. If they only knew what I regularly use this knife for: opening envelopes and packages, cutting ropes and tags, slicing fruits and candy bars. Little tasks for which even a small, cheap Swiss knife (or even my bare hands, for that matter) would suffice. I've seen YouTube videos of the Spyderco knife doing spectacular things—like cutting thick tree branches and slicing through chunky meat slabs—and I'm out here using it to open press releases. I don't even have any clue as to what the blade serrations are for.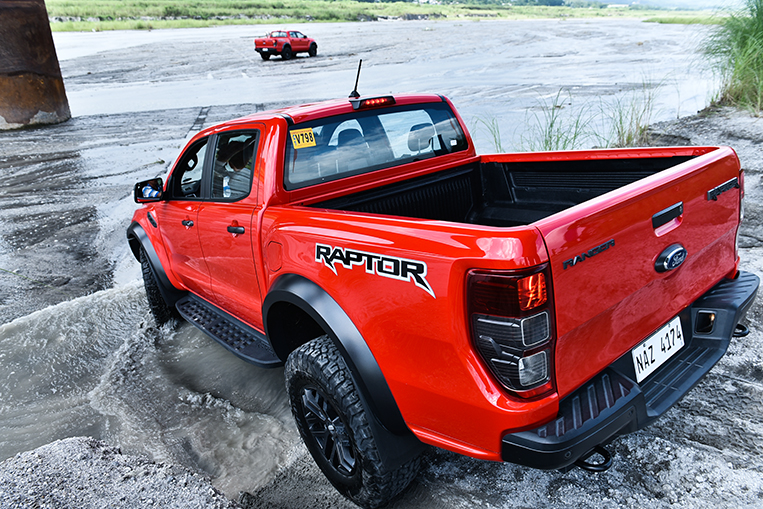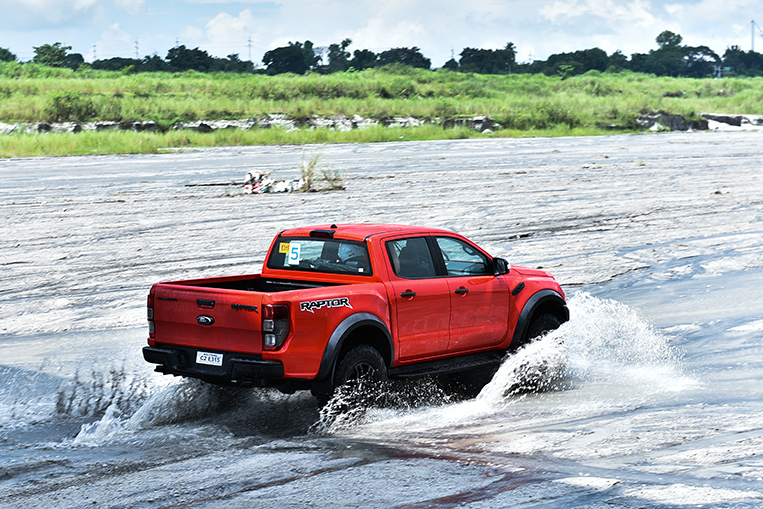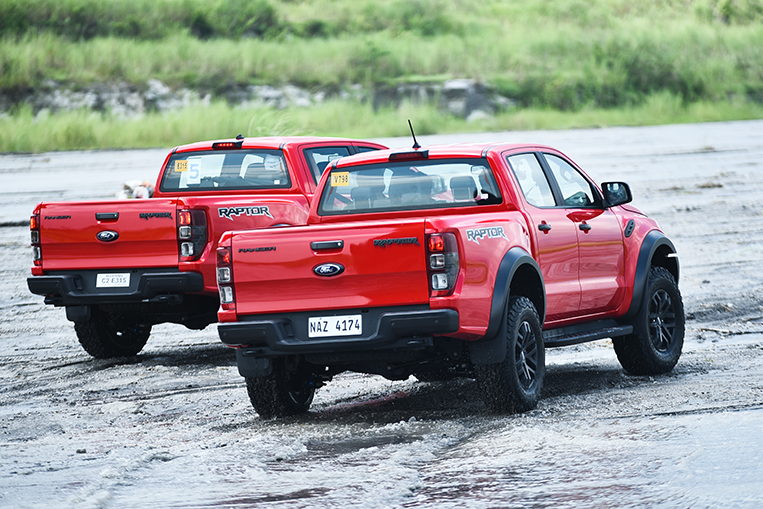 When Ford Philippines put together an off-road event just so journalists could experience the Ranger Raptor on rough and moderately submerged terrain—at 90km/h and with near-zero visibility, mind you—I wondered what specific situations might actually require this kind of driving. A 320km/h typhoon? The end of the world? Zombie apocalypse? Alien invasion? Blackpink mania?
I was impressed, to be honest. The truck's Baja mode allowed me to tackle the rugged grounds with all the confidence (and half the skills) of a Dakar Rally driver. Not once did I fear I'd get stuck in the middle of nowhere and summon a search party in my wake. In extreme conditions, Ford's go-anywhere pickup clearly elevates itself from the rest of its ilk. Even the Ranger Wildtrak felt inadequate next to it.
But I just had to ask: How many times would a Ranger Raptor owner get to do this exercise in order for him to take advantage of the 4×4 machine's full potential (and get his money's worth)? How many times would he find use for all of the vehicle's six driving modes? The answer may be almost never. The most challenging job I've witnessed a Ranger Raptor do in the wild is transport a pair of Ducati motorbikes. I've seen a lot of them, however, parked neatly at corporate offices—with glossy-black tires and dust-free exterior panels.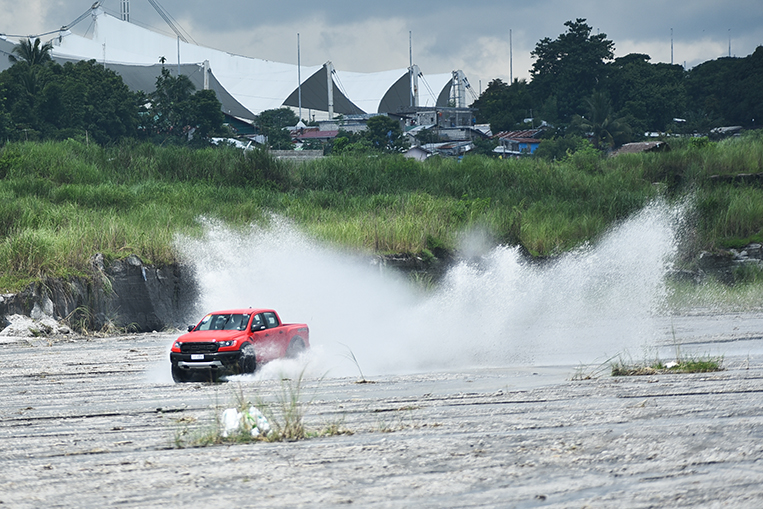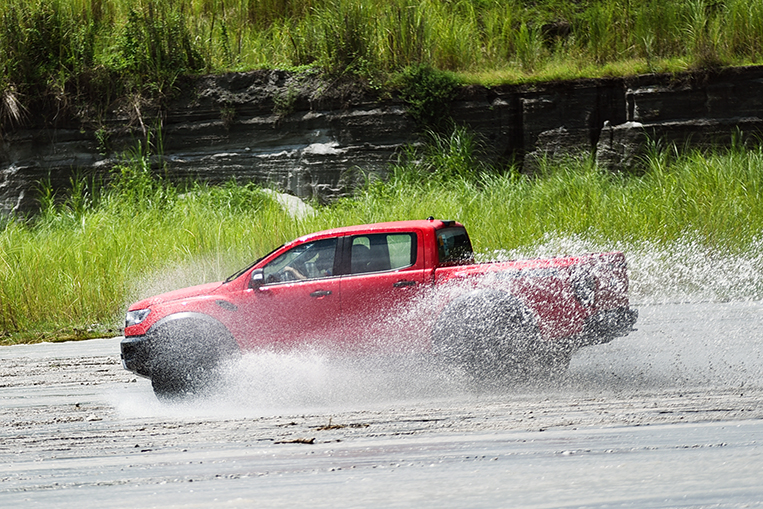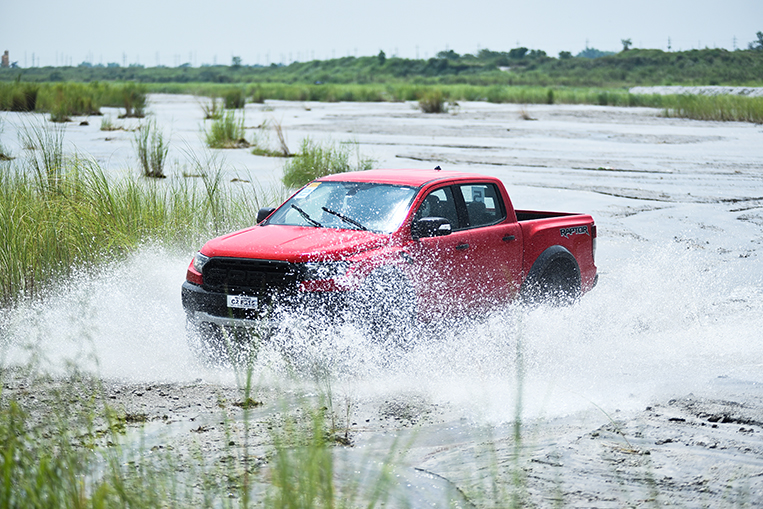 In the end, it doesn't matter whether owners get to truly enjoy the full benefits of the Ford Ranger Raptor. For some of us, it's enough to know we have the right equipment (or weapon) at our disposal should we ever need it. It's for image-enhancement purposes, too. Let others believe you're a tough and adventurous guy even if all you really want to do is spend your weekends in bed watching Netflix.