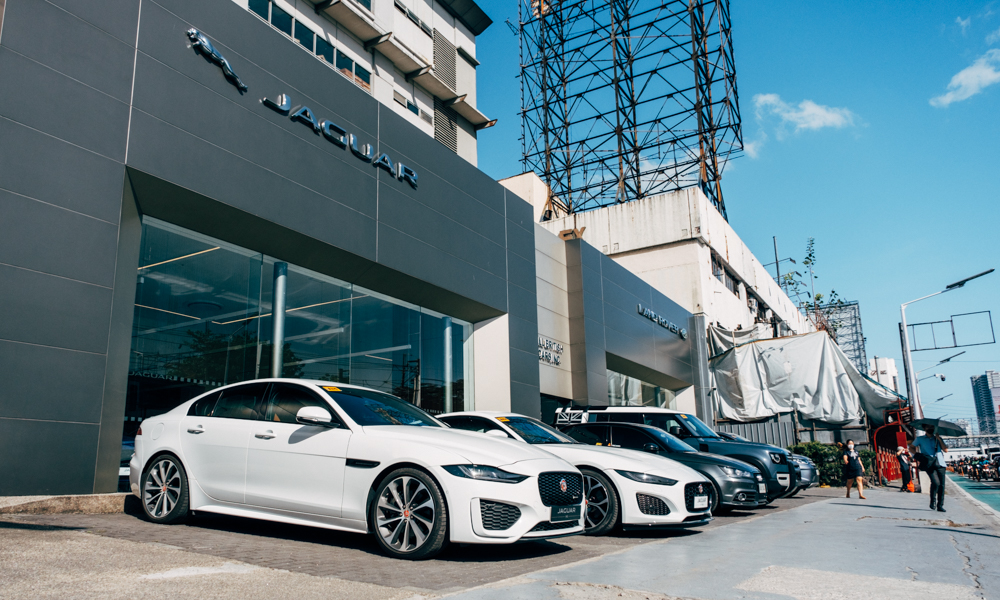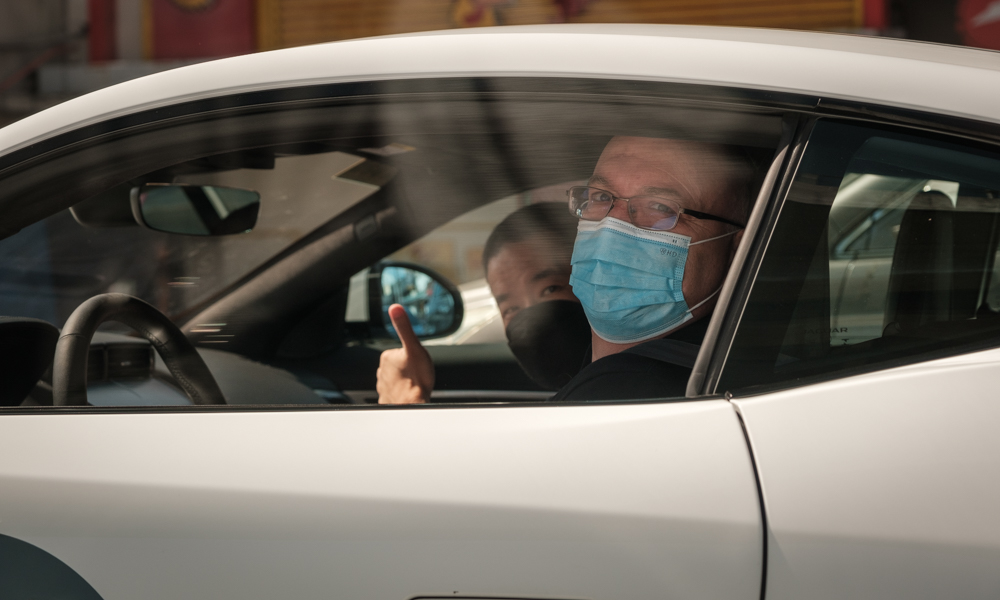 It was a searing-hot morning, but the sight of a Jaguar F-Type sitting outside the Jaguar Land Rover dealership along EDSA didn't fail to get me giddy for the activity lined up for us. We were invited to a brunch with the latest F-Type. Who wouldn't say yes to that opportunity?
As we settled down at the lounge, we heard a familiar voice from behind us. "Looks like pleasant weather for a drive," said Chris Ward, general manager of Coventry Motors, looking as excited as we were for the trip. He and our EIC would be taking the F-Type, while I would be following in a Jaguar XE.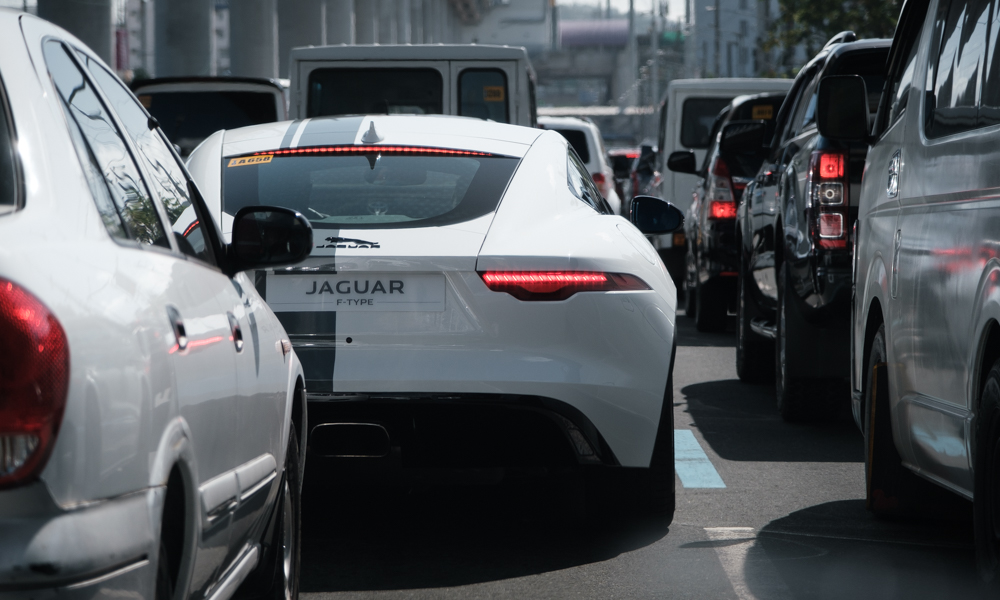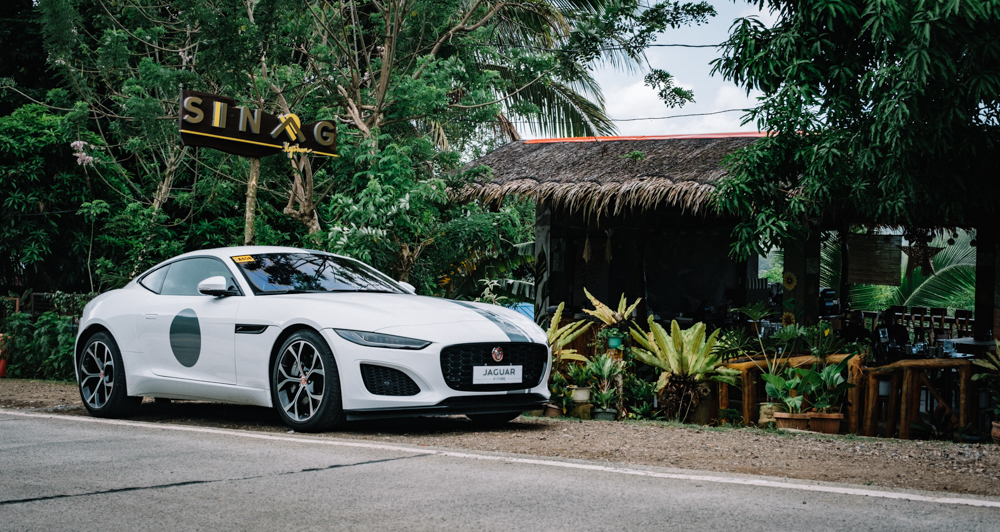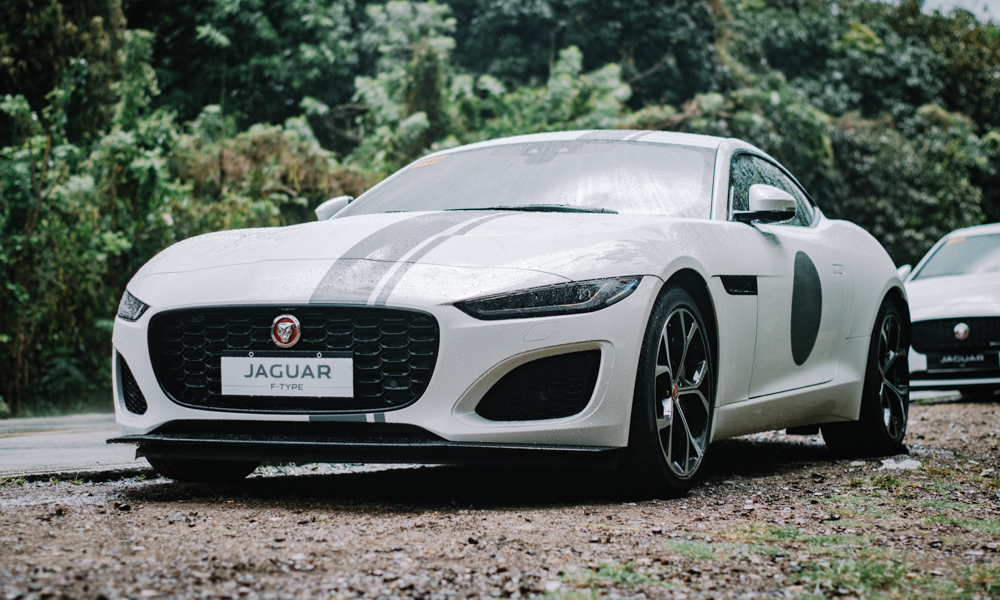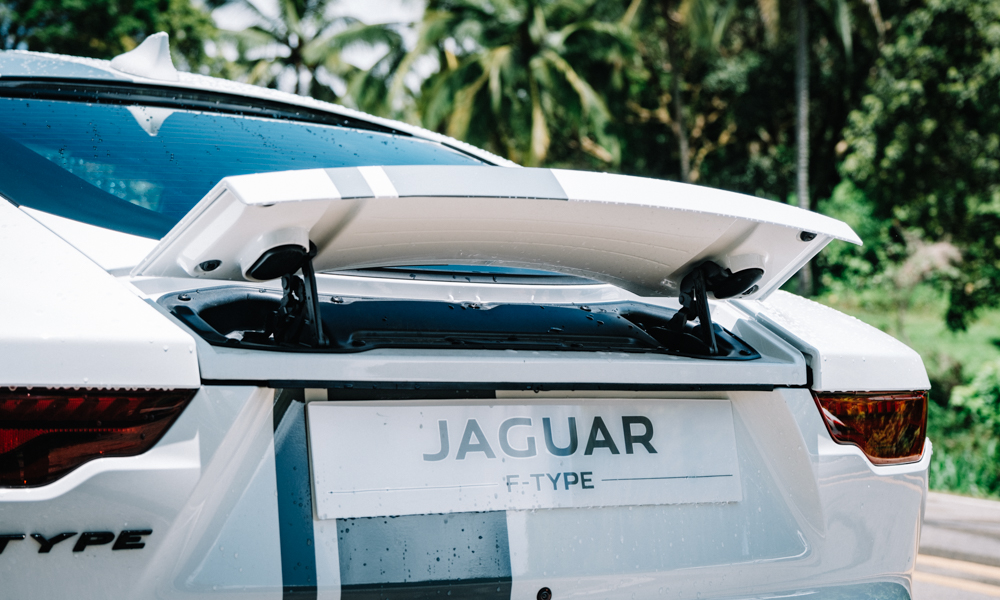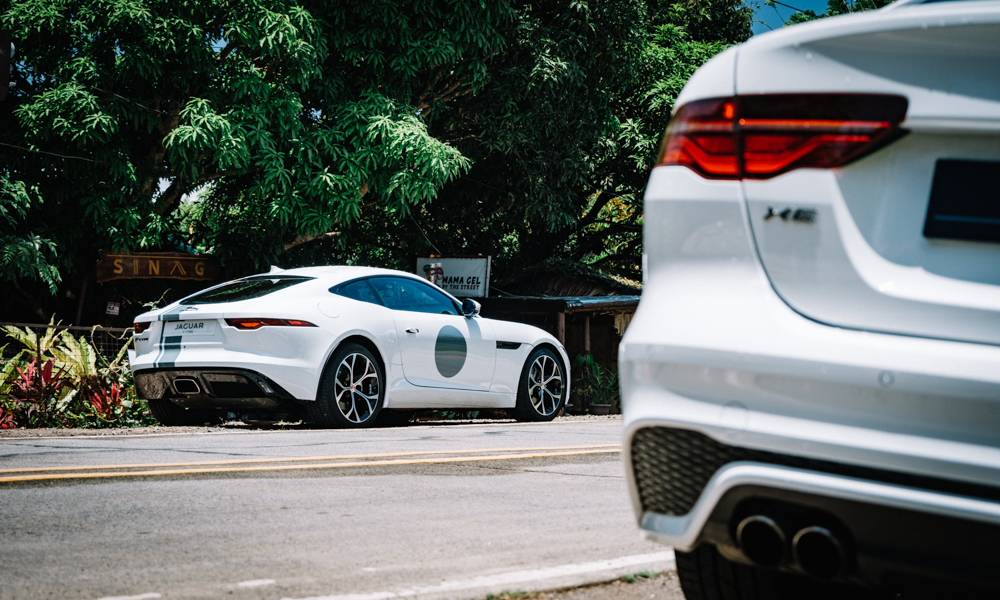 We set off from the dealership toward our destination, which was the Sinag Café located in Tanay, Rizal. It was immediately apparent with how much road presence this car commanded. Passersby would crane their necks as the car zoomed by (considering a Jaguar still is an uncommon sight), and I'd see a couple of phones pop up in car windows every now and then.
While many Jaguar fans find this facelift controversial (the older design made the F-Type unique compared to other sports cars), I personally think this will go down as yet another timeless British design. It's still gorgeous, especially with the slimmed-down lighting and the revised front fascia. And for those wondering, this livery you see is made exclusively for this demo unit.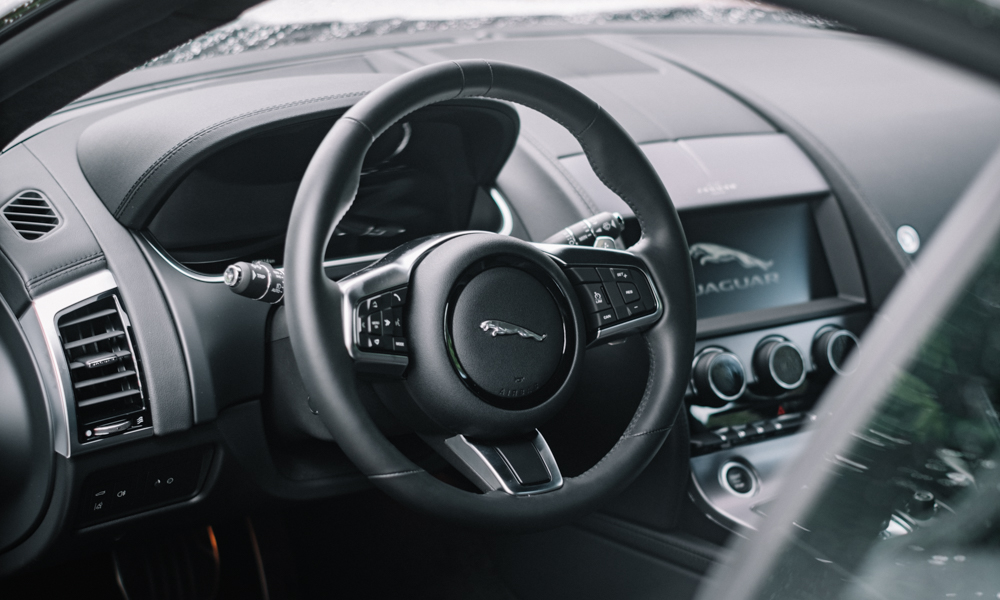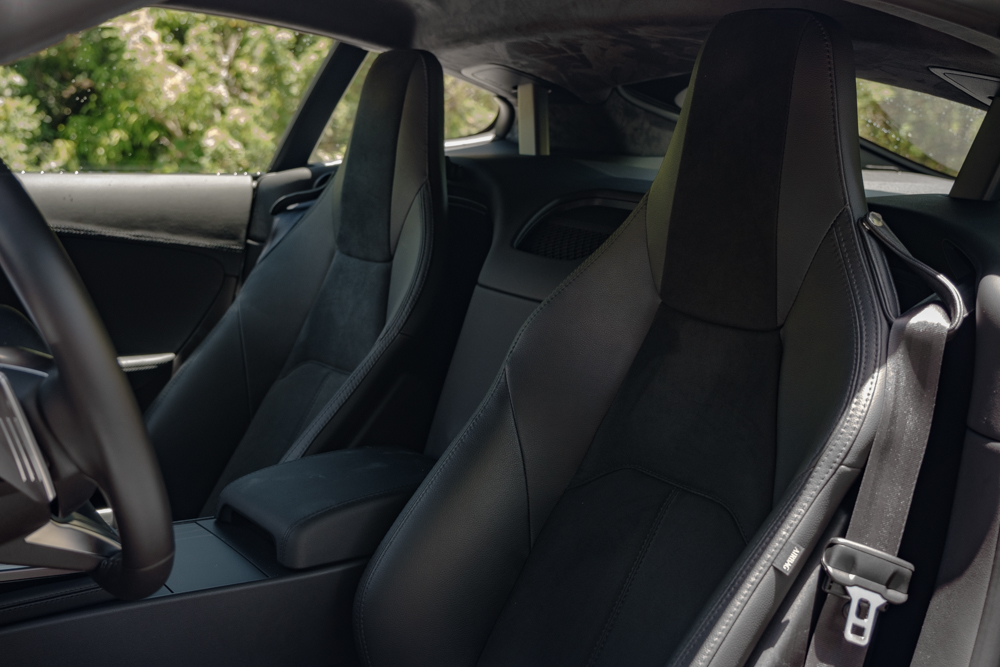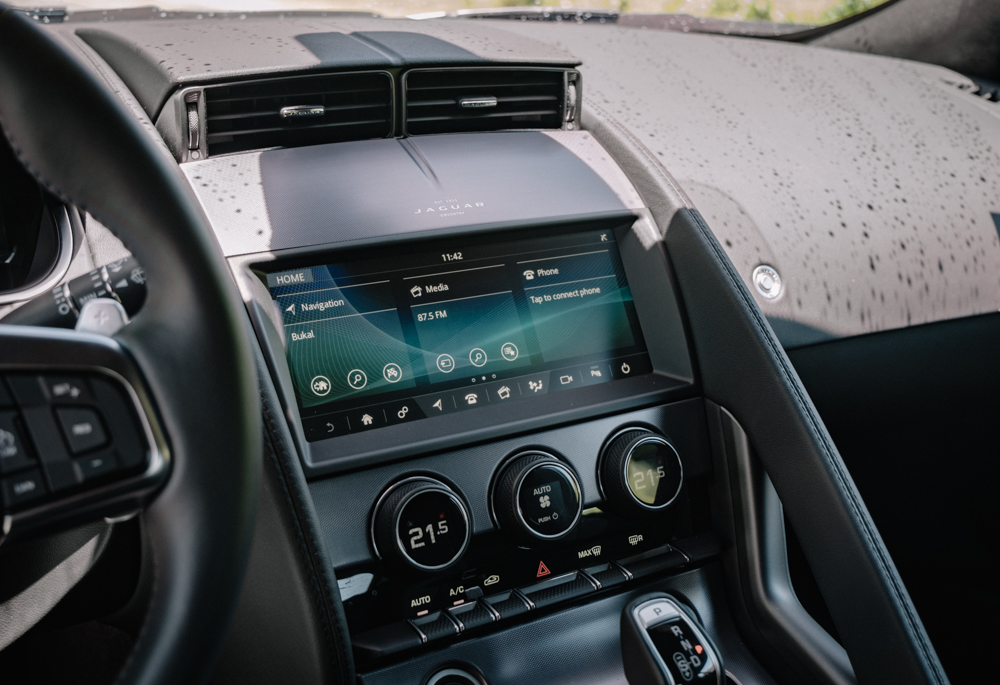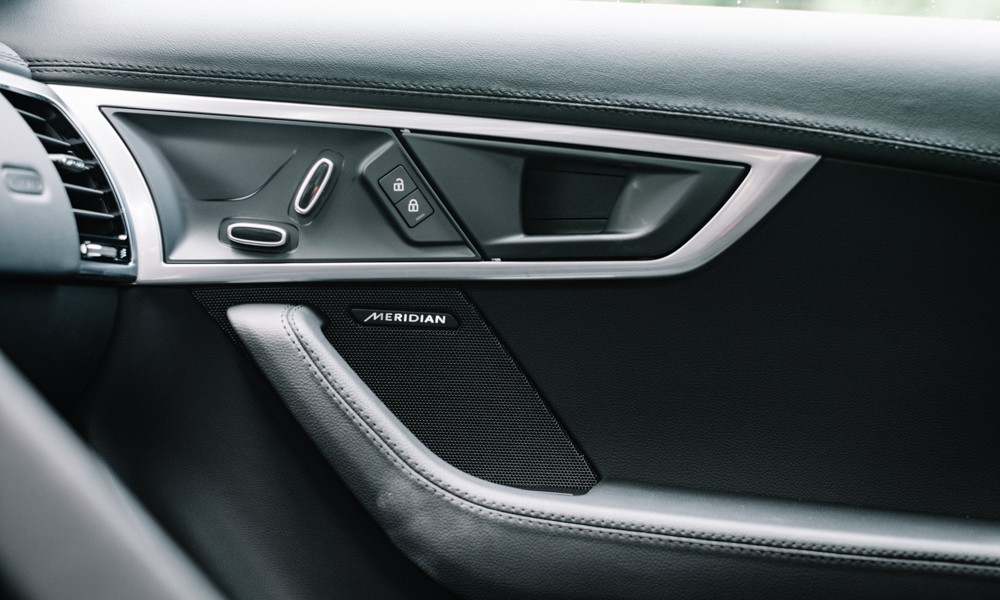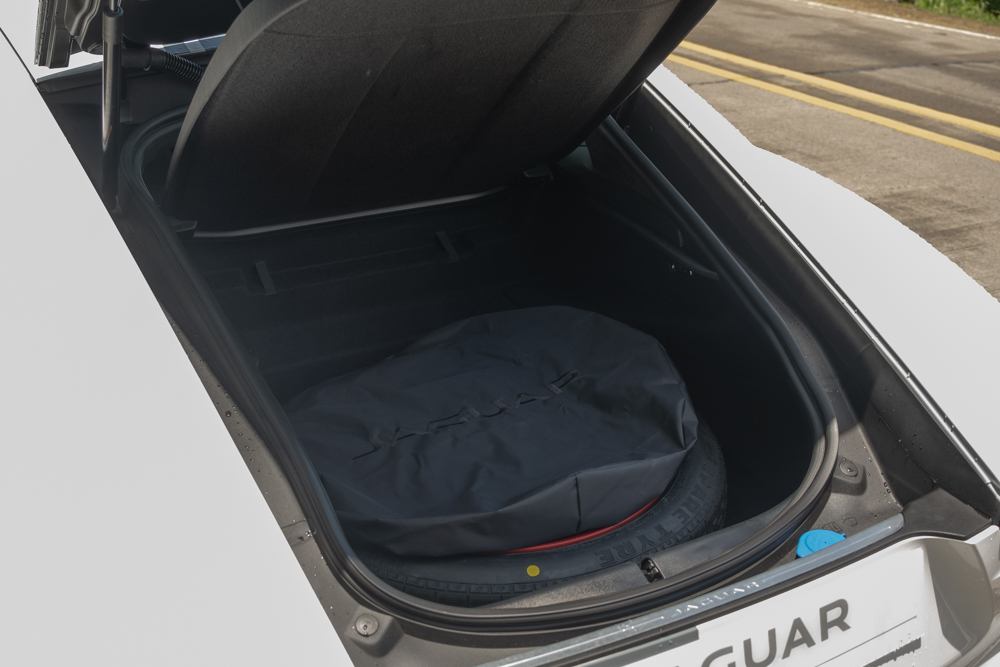 Open the doors and you're greeted by a rather tame (in terms of Jaguar vibe) but luxurious and functional cabin for two. Save for the lack of cabin storage that forces you to stow everything else in the smallish trunk.
One superfluous bit that I absolutely adore is the fact that the center air vents rise up from the dashboard when you turn the climate controls on (when the "face" air direction is selected). It helps keep the design clean and uninterrupted, but I also fear how well this mechanism will hold up over time.
Updates to the cabin include a full-digital driver's display, updated 10-inch infotainment with Android Auto and Apple CarPlay support, and a Meridian Audio sound system that'll make your tunes sound great. But these are merely just accents to the driving experience, which is what the car is all about.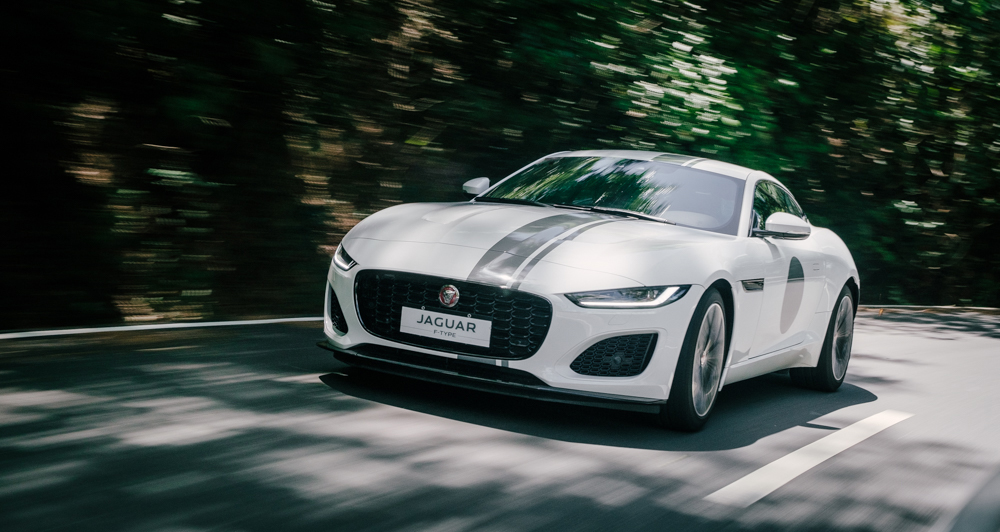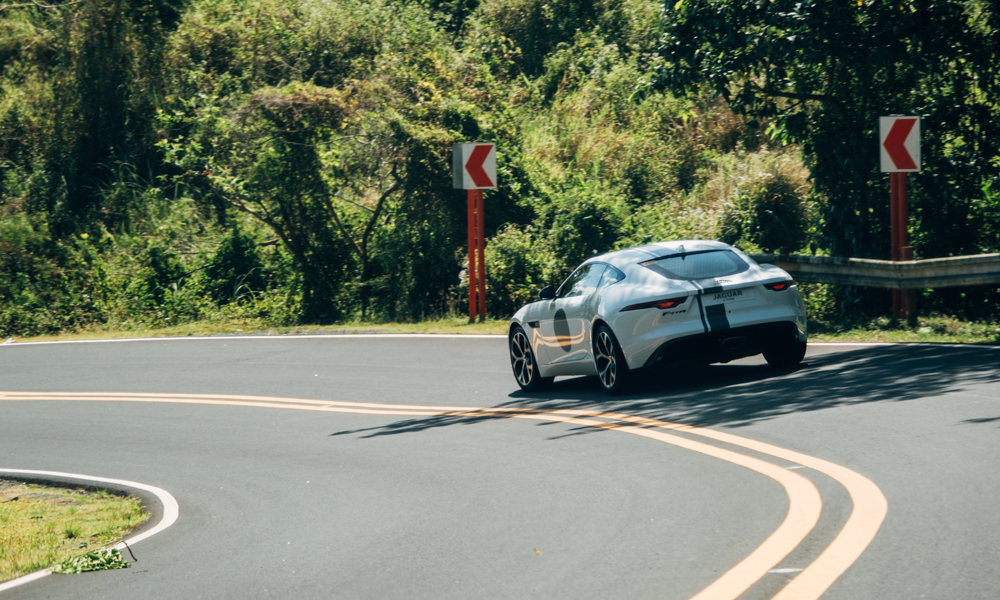 After our brief brunch, it was my turn to get into the F-Type. We decided to let Chris take the wheel once again for two reasons. Apart from his familiarity with the route, I wasn't feeling so well at the time, so the last thing I wanted was to get this P6-million car into an accident.
Little did I know that this car would have two distinctly different personalities, which is something not common with most cars.
At low speeds, it's a refined cruiser. Luxurious materials and generous amounts of insulation ensure that you are swaddled from the outside world. But put the car into Sport mode, and you'll discover that this is more than just a transmission mode that holds the gears longer.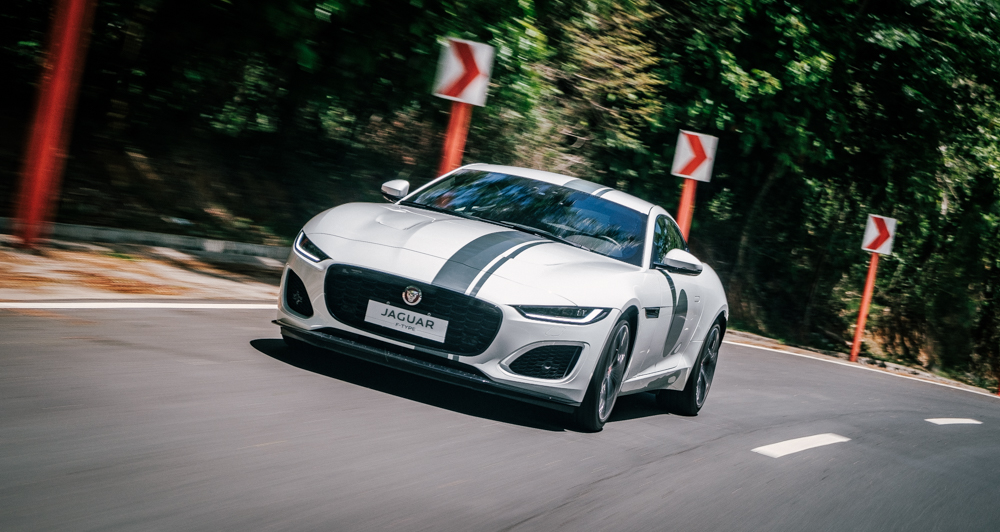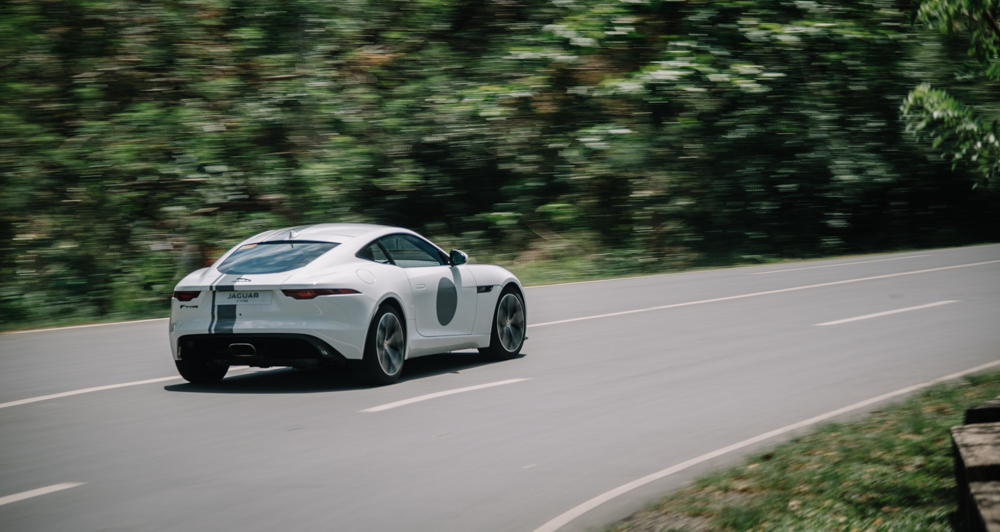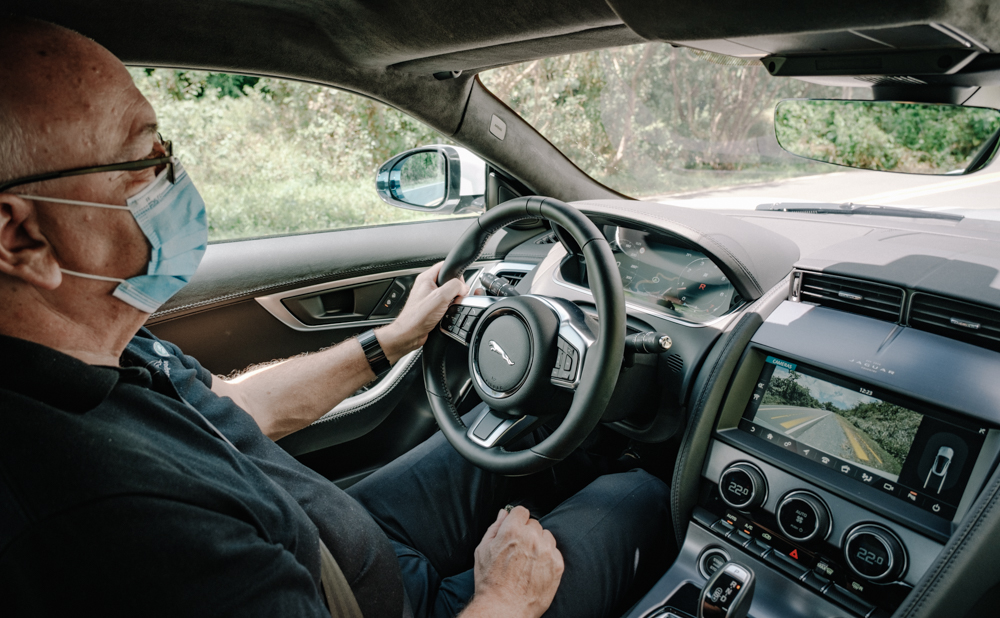 I felt Chris push the car as hard as he could (safely and within the speed limit, of course), and the car responded to all of his input with pure confidence.
The comfortable seats had enough bolstering to hold me in place even with the hardest of corners. There was no discernible body roll from the aluminum chassis, and you'd feel a surge of torque at low rpms (around 1,500rpm to 1,800rpm) accompanied by some delectable pops and crackles from the exhaust as he let off the throttle and changed gears.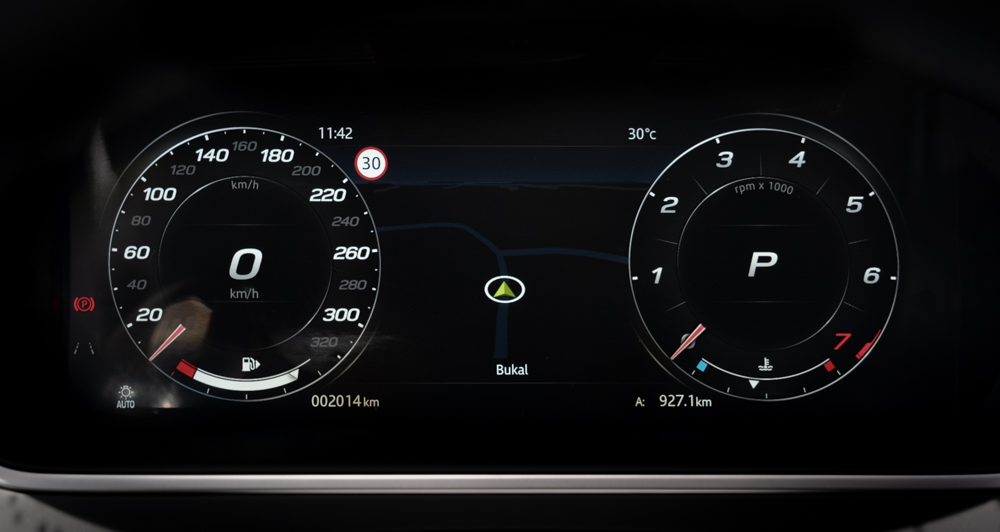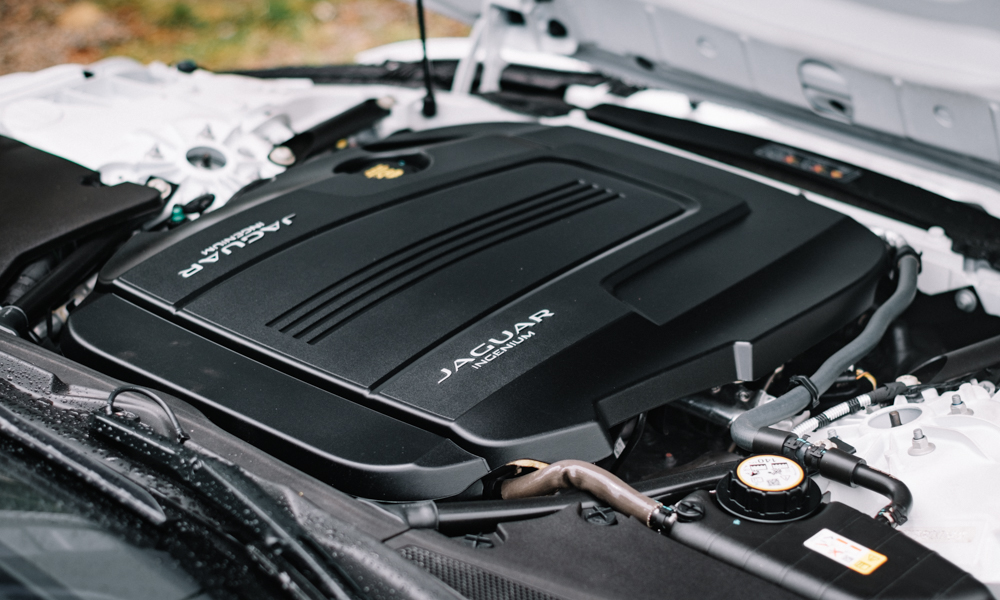 Chris explained that the variant with the turbocharged 2.0-liter in-line-four Ingenium engine was the best handling of all the F-Types, which makes sense with how much lighter it is. Even if this is "just" the base P300 with 295hp and 400Nm, it's all you need.
Think of it as Coke Zero, where you still get the same taste and experience with fewer calories. In traffic jams, a thirsty V6 or V8 is a poor choice especially these days. Yet, it still has more than enough power to make a spirited drive in the twisties of Tanay feel like an exciting roller-coaster ride. You should also cherish these last few ICE-powered Jags, as the company has plans to go all-electric by 2025.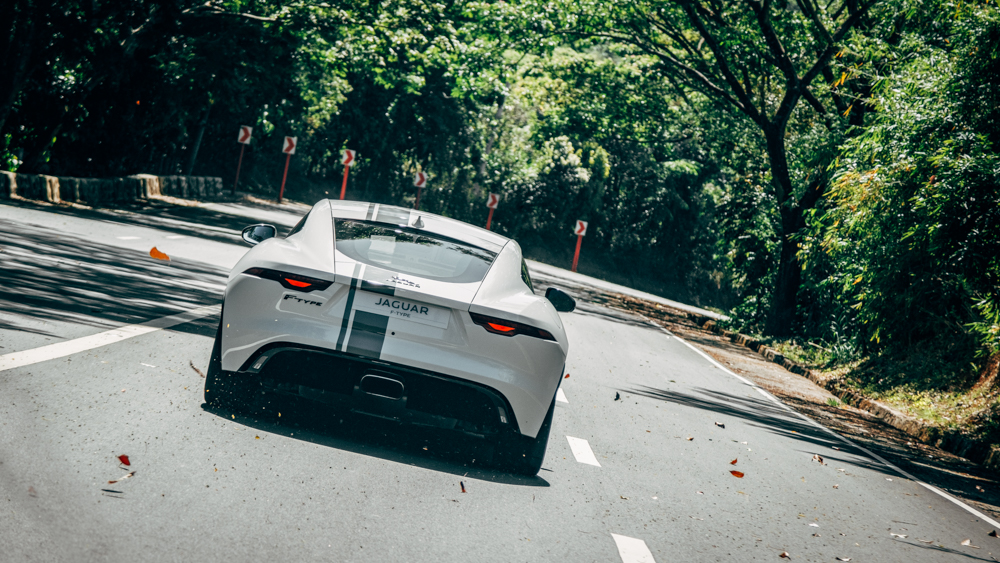 By the end of that sprint, I was feeling worse from all the Gs we had pulled in the corners, but also amazed with how capable the car was. I conceded and stepped out of the car to get back into the XE. As soon as I sat down, I was out like a weak flame and woke up as soon as we got back into the city.
It was truly a memorable experience for sure, especially seeing firsthand how well the F-Type behaved in the hands of an experienced driver. If anything, I would like potential customers to experience the F-Type the same way we did. With a price tag of P6.19 million, this would make it a whole lot easier to convince them to fork their money over.