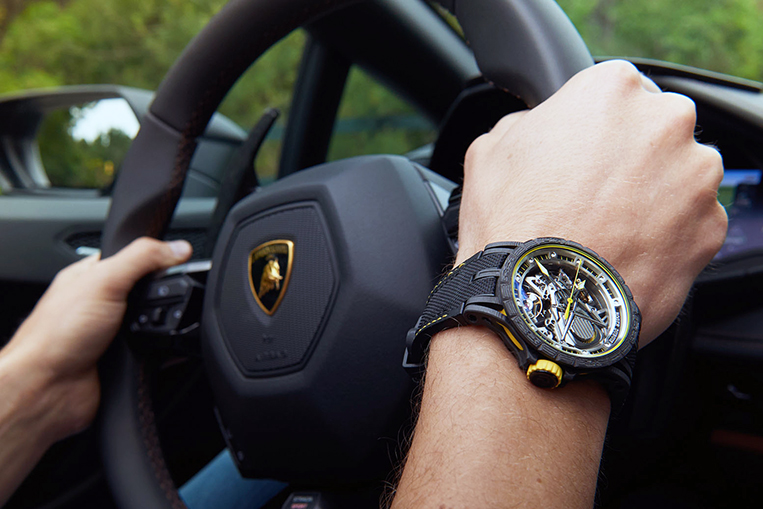 One of the downsides of owning a Lamborghini Aventador is the fact that it's rather large, and when you drive it into town for dinner at your favorite local bar, you have to leave it in the car park as a result. That means nobody apart from the valet will know that you own an expensive Italian supercar once you go inside, a realization that makes some Lambo owners just a little bit sad. Luckily, there are ways to remind yourself (and everyone else nearby) that you own a badass ride without having to be near it, and one such way is to wear the Raging Bull on your wrist in the form of a watch.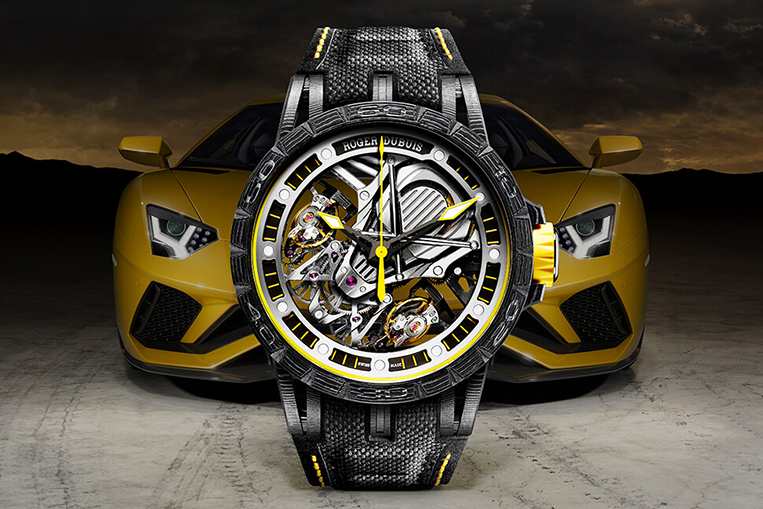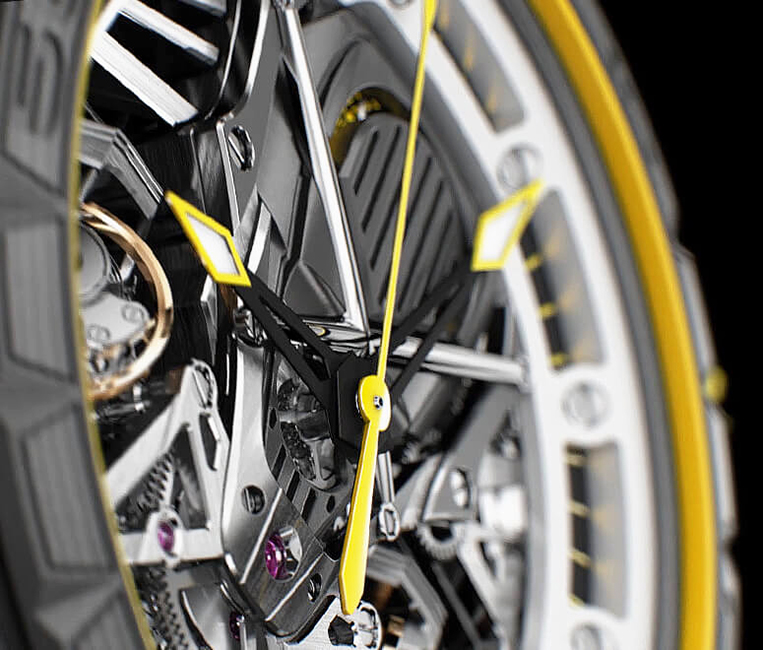 Lamborghini is no stranger to horology-related collaborations, having only recently ended its long-running relationship with Blancpain. And so a new partnership—this time with Swiss watchmaker Roger Dubuis—came as little surprise to most. While quite a few car manufacturers have partnered with watchmakers to expand the reach of their brands, the cooperation between Roger Dubuis and Lamborghini does actually go a lot deeper than just slapping the latter's logo on a watch dial.
To create the stunning Excalibur Aventador S timepiece, members of the Roger Dubuis product team, Lamborghini's Centro Stile design and innovation team, and the carmaker's own R&D department came together and combined their talents in an effort to try and recreate the Aventador's V12 powerplant within the watch in a visual and mechanical way.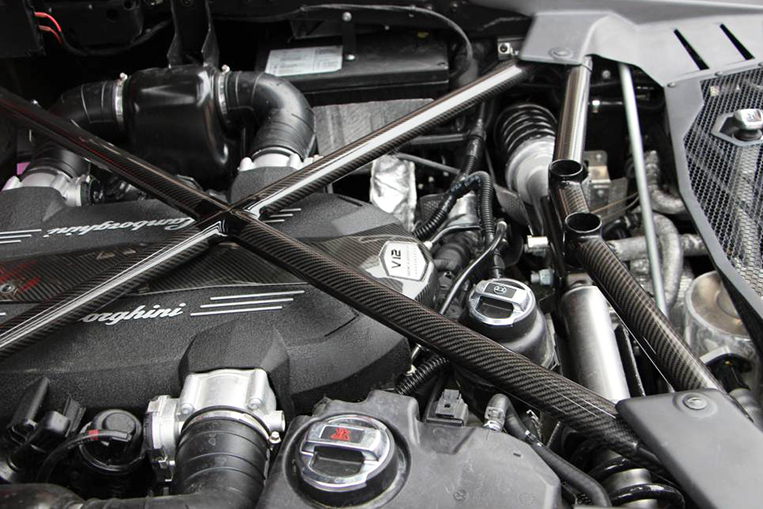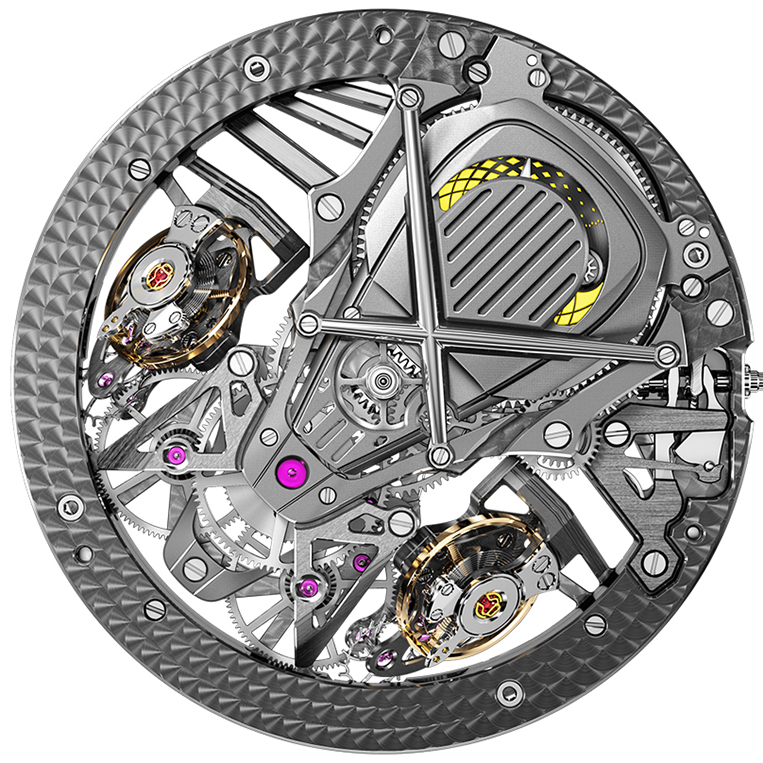 The result is an all-new 312-part mechanical watch movement that utilizes Roger Dubuis's Duotour (double balance wheels) concept and indeed creates a remarkable resemblance to the engine bay of the 12-cylinder beast. The visible strut bars and the 45mm watch case are made of carbon SMC, the very material Lamborghini first developed for the Sesto Elemento, and which the company agreed to be used in this beautifully crafted timepiece.
Of course, this kind of craftsmanship comes at a price, and to buy one of the 88 Neptune Blue or Giallo Orion versions of the Roger Dubuis Excalibur Aventador S will set you back by least P10,100,000, while acquiring one of the only eight available orange-accented examples will cost you P11,200,000. Which, in some countries, is almost the same amount of money you'll need to purchase a Huracán.