The Prancing Horse brand has long moved on from selling just cars, and now flogs everything from toys to T-shirts as long as it sweeps more cash into the already well-filled company kitty. Now Ferrari has launched yet another new product, and this one is designed to make people with hearing difficulties appreciate one of its finest engineering achievements better.
In terms of powerplant manufacturing, the Ferrari F154 family of V8s is one of the crown jewels in the world of internal-combustion engines. The turbocharged eight-banger has won the International Engine of the Year award for three years running now, and is not only famous for its tarmac-destroying power output, but also for the heavenly sound it emits when the throttle is opened and hundreds of Italian horses are let out to roam. One vehicle that uses this potent block of aluminum is the 488 Pista, a sharpened version of the already-spicy 488 GTB.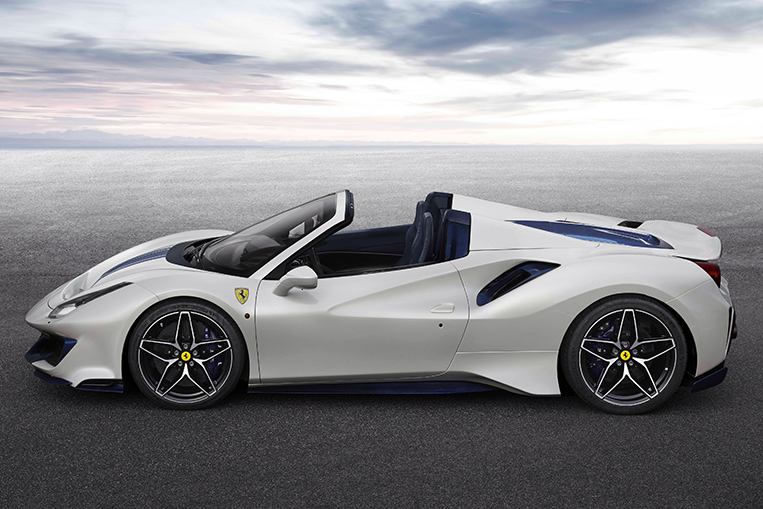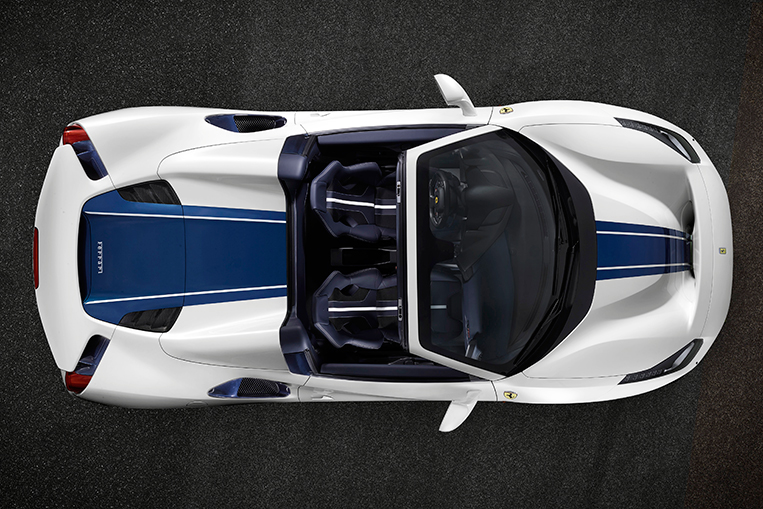 People who can afford a Pista are often at a slightly advanced age and, as time goes by, may have lost a little bit of their hearing ability. This means they may miss some of the finer engine notes when listening to the F154 in their Pista coupe. Ferrari clearly knows this and has now unveiled a superfast hearing aid to help these unfortunate souls. Meet the 488 Pista Spider, an open-top track weapon that sends unfiltered engine music straight into the ears of the driver. No more missing out on the full crescendo of notes that rises up when the accelerator moves downward. Just raw, goose-bump-inducing melodies in the key of F (Ferrari, that is), delivered from the tailpipes into the passenger compartment with no dampening metal or glass in between.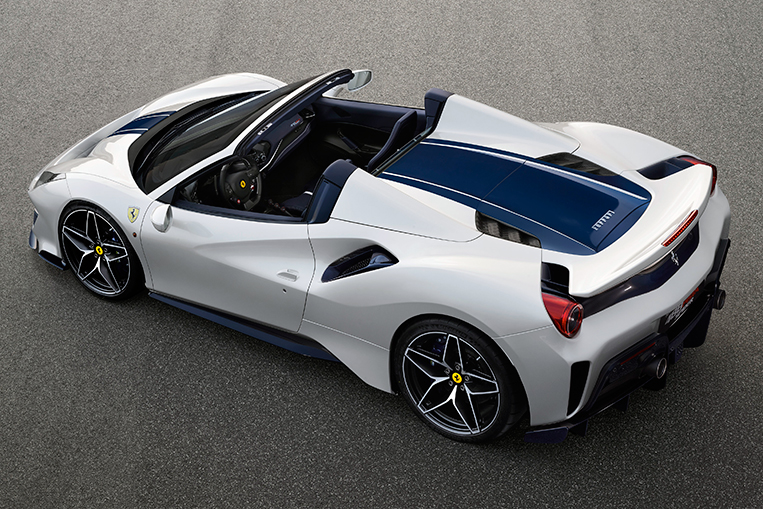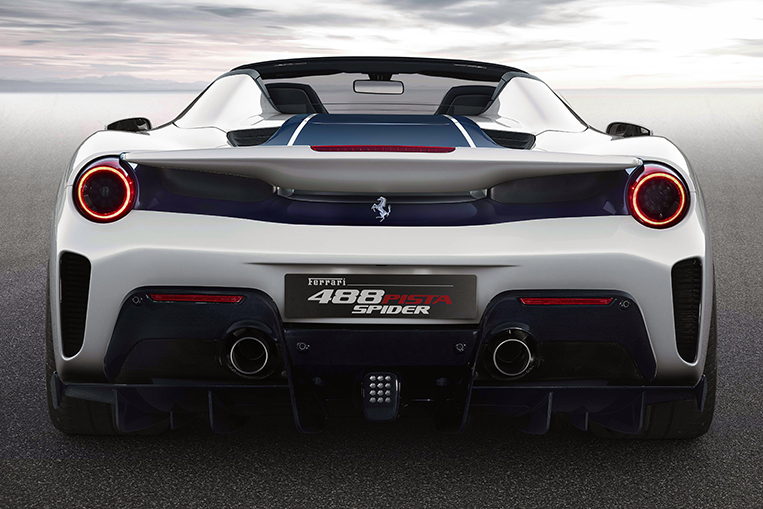 Thoughtfully, Ferrari has given this medical aid two seats, meaning the driver can take a friend along for the ride. Both of them can then enjoy the full 720hp that the 3,902cc twin-turbo V8 is capable of unleashing. The 488 Pista Spider, just like its coupe brother, carries a lot of technology and know-how from the company's GTE and Challenge cars, making it lighter, faster and presumably a whole lot more terrifying than the standard car. If needed, this mobile tanning machine will go from zero to 100km/h in a mere 2.8 seconds, blast past the 200km/h mark in just eight seconds, and keep going until either the occupants' hairpieces say arrivederci or the needle shows 340km/h (whichever happens sooner).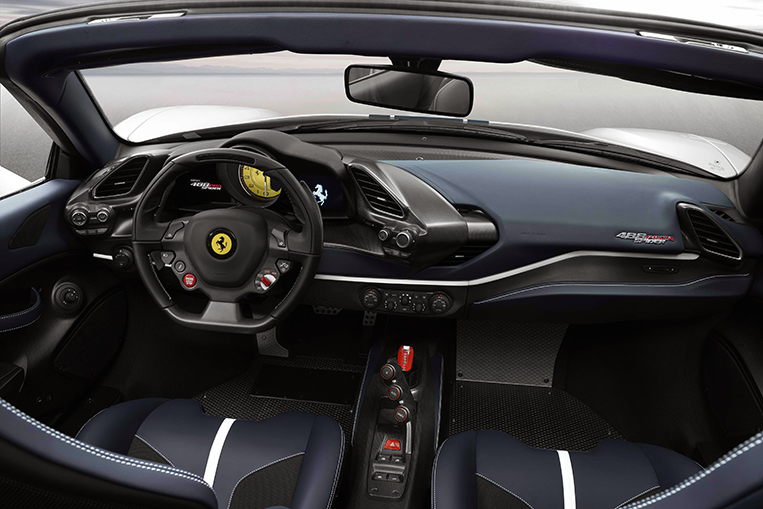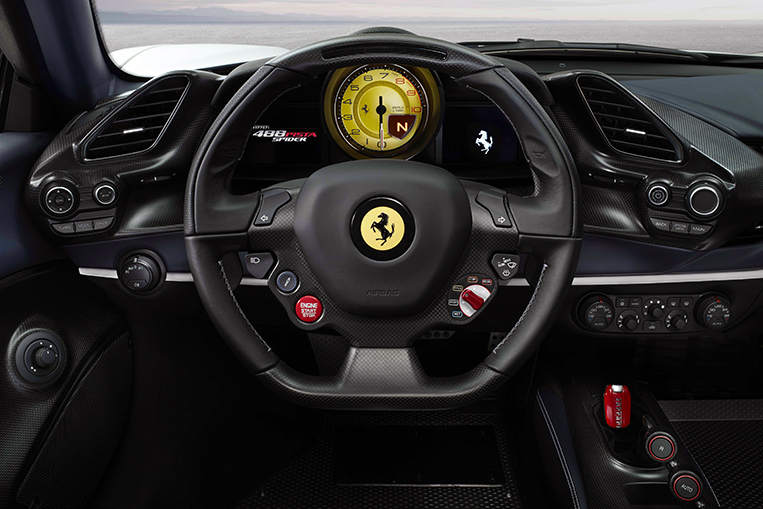 The 50th convertible model made by the Maranello-based automaker, the 488 Pista Spider rolls on either 20-inch 10-spoke alloy wheels or optional one-piece carbon-fiber rims that supposedly offer a 20% weight reduction over the standard rollers. Ferrari's F1-Trac traction control system, an electronic differential and the Ferrari Dynamic Enhancer are also onboard to prevent expensive mishaps, while generous use of carbon fiber helps to keep the weight down. No launch date or price has been revealed yet, but we're sure plenty of wealthy buyers will already be queuing up at a dealership or pharmacy near you.