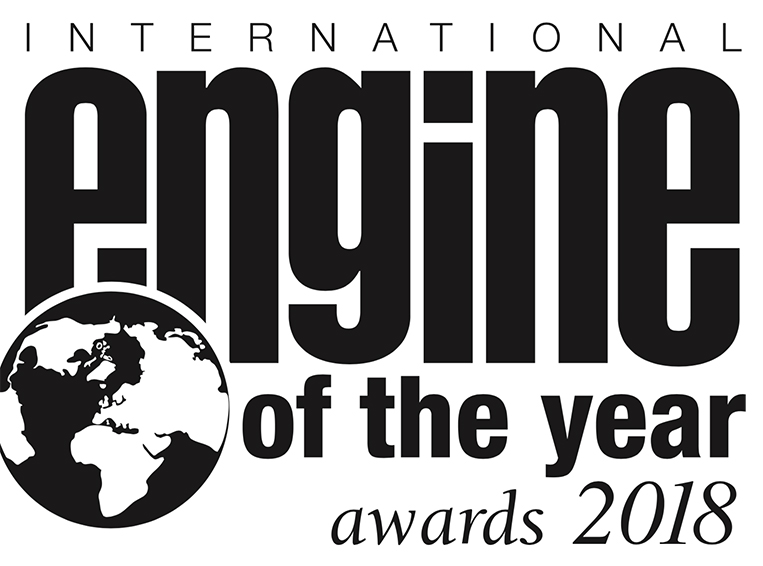 Ferrari is on a roll in the world of automotive powertrains. For the third straight year, the Italian automaker's 3.9-liter biturbo V8—as found in the 488 GTB, the 488 Spider and now the 488 Pista—is the deserving winner of the International Engine of the Year trophy.
Voted on by global car journalists and given annually to the auto industry's most groundbreaking powerplants, these awards are meant to recognize the latest innovations in engine technology and development. Now, if you think this is just a big pissing contest where the most robust supercar engines win all the time, you're mistaken. In fact, the Ferrari V8's three-peat merely equals the same feat by Ford's fuel-efficient 1.0-liter three-cylinder EcoBoost motor from 2012 to 2014. So yes, small, environment-friendly engines get routinely honored in these awards (other giant-slayers in the past: Toyota 1.0-liter in 1999, Honda 1.0-liter hybrid in 2000, Toyota Hybrid Synergy Drive in 2004, Volkswagen 1.4-liter TSI Twincharger in 2009 and 2010, Fiat 875cc TwinAir in 2011 and BMW 1.5-liter three-cylinder electric-gasoline hybrid in 2015).
Unfortunately for all the earth-saving motors of the industry, a Prancing Horse engine is just so good right now that no amount of carbon-footprint-reducing technology can make judges overlook the efforts of the Maranello-based boffins behind it.
Sadly, 99.9% of car owners will never experience how fantastic this Ferrari engine is. We guess we'll just enviously browse through the results of this year's awards.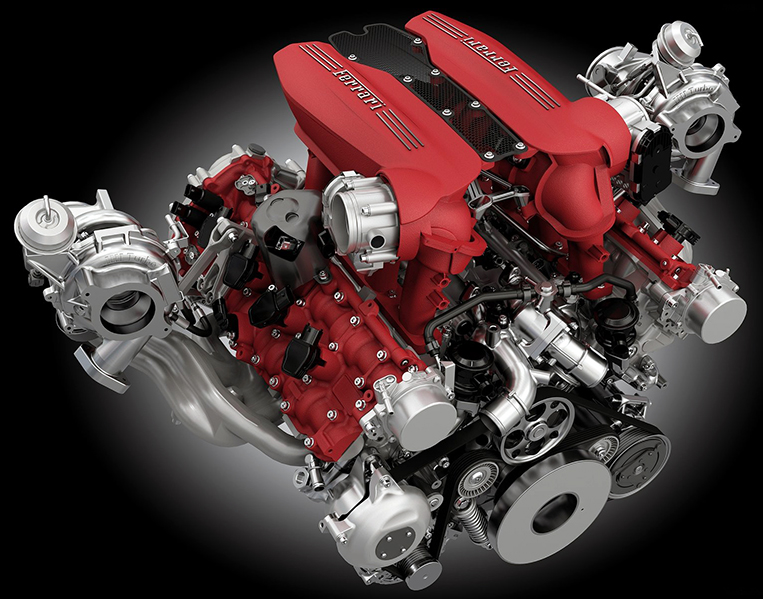 2018 INTERNATIONAL ENGINE OF THE YEAR
Winner: Ferrari 3.9-liter V8 biturbo (486 points)
Applications: 488 GTB, 488 Spider, 488 Pista
Appraisal: "In the end, there was only ever going to be one winner. Ferrari's blistering turbocharged V8 had so much power, performance, emotion, advanced technology and pure engineering goodness that it simply blew away the competition in the final round of the IEOTY Awards."
Runners-up:
Porsche 3.0-liter six-cylinder turbo (198)
Ferrari 6.5-liter V12 (158)
Tesla full-electric powertrain (149)
Volkswagen 999cc three-cylinder turbo (139)
BMW 1.5-liter three-cylinder electric-gasoline hybrid (138)
Audi 2.5-liter five-cylinder turbo (110)
PSA Peugeot Citroen 1.2-liter three-cylinder turbo (104)
Porsche 2.0-liter turbo (68)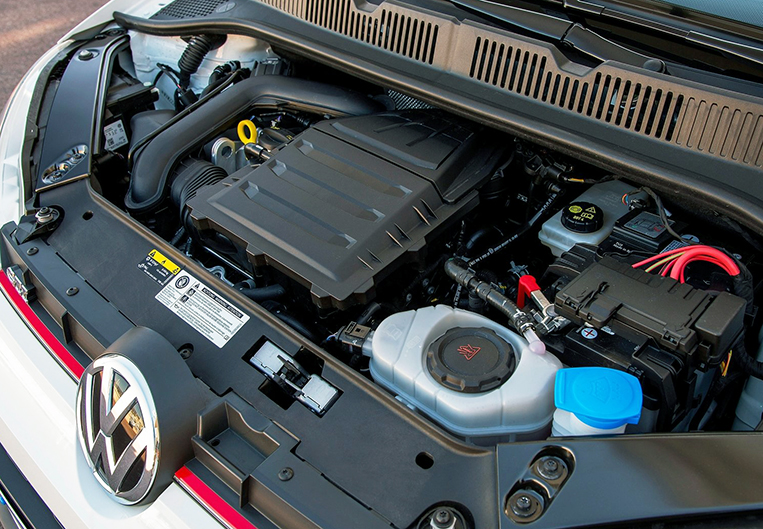 SUB 1.0-LITER
Winner: Volkswagen 999cc three-cylinder turbo (283 points)
Applications: Volkswagen Golf, Up, Up GTI, Polo, T-Roc; Audi A1, A3, Q2; Seat Ibiza, Arona, Toledo, Ateca, Leon; Skoda Fabia, Rapid, Karoq
Appraisal: "This three-cylinder is a great example of how engine downsizing can be done properly."
Runners-up:
Ford 999cc three-cylinder turbo (267)
BMW 647cc two-cylinder electric-gasoline range extender (127)
Honda 988cc three-cylinder turbo (95)
Renault/Nissan 898cc three-cylinder turbo (74)
General Motors 999cc three-cylinder turbo (61)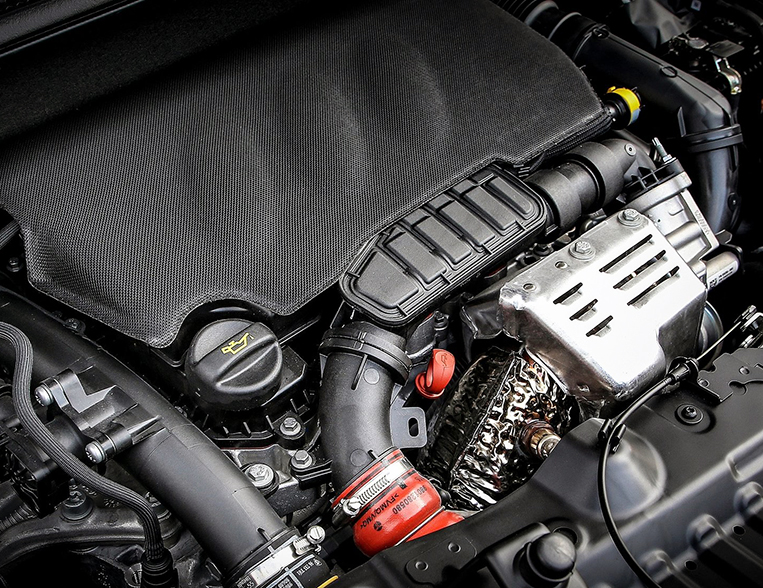 1.0-LITER TO 1.4-LITER
Winner: Groupe PSA 1.2-liter three-cylinder turbo (295 points)
Applications: Peugeot 208, 308, 2008, 3008, 5008; Citroen C3, C4, C4 Cactus, C-Elysee, C4 Picasso, C4 Grand Picasso; DS 3, 4; Opel Crossland X, Grandland X
Appraisal: "With the competition closing in fast, PSA's little 1.2-liter three-pot turbo still outsmarts them with a perfect blend of efficiency and zippy performance."
Runners-up:
Volkswagen 1.4-liter TFSI ACT (185)
Volkswagen 1.4-liter TFSI (169)
Volkswagen 1.4-liter TFSI electric-gasoline hybrid (152)
Toyota 1.2-liter turbo (98)
Fiat Chrysler 1.4-liter MultiAir turbo (97)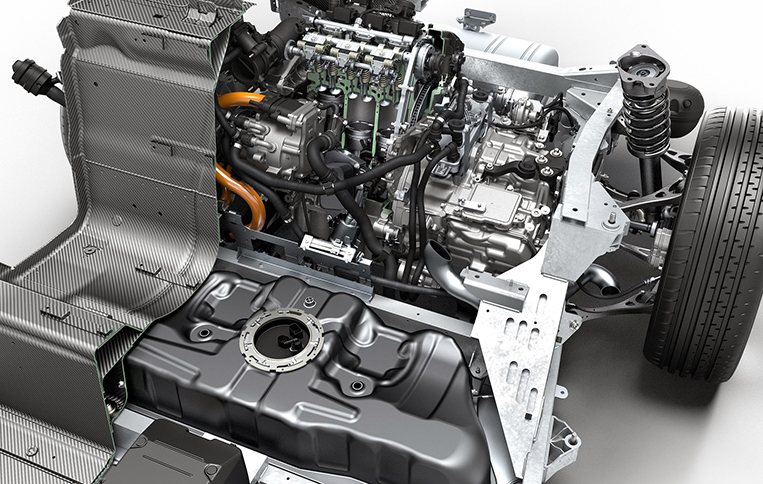 1.4-LITER TO 1.8-LITER
Winner: BMW 1.5-liter three-cylinder electric-gasoline hybrid (223 points)
Application: i8
Appraisal: "This is the future of internal-combustion engines."
Runners-up:
BMW 1.5-liter three-cylinder turbo (150)
Volkswagen 1.5-liter TSFI Evo (148)
Audi 1.8-liter TFSI (117)
Honda 1.5-liter turbo (105)
Toyota/Lexus 1.8-liter electric-gasoline hybrid (88)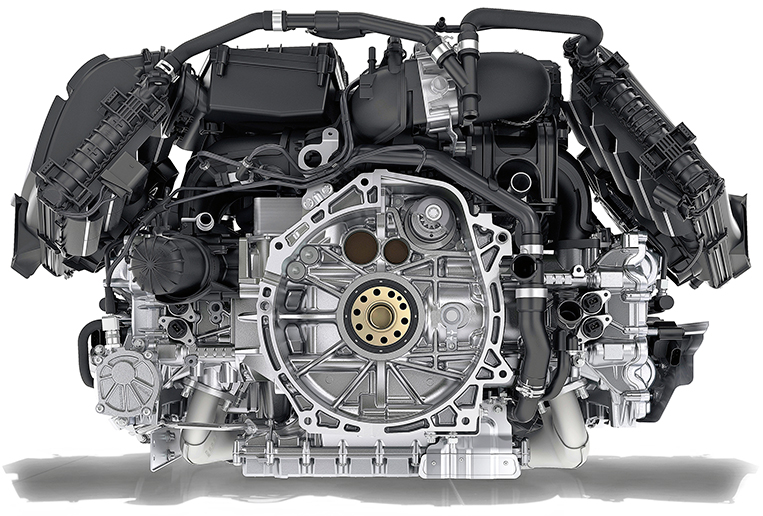 1.8-LITER TO 2.0-LITER
Winner: Porsche 2.0-liter turbo (264 points)
Applications: 718 Boxster, 718 Cayman
Appraisal: "Purists may still be calling foul, but the ability to bring predictable power delivery in a lightweight package gives this engine a sum greater than the total of its parts."
Runners-up:
Mercedes-AMG 2.0-liter turbo (220)
Honda 2.0-liter turbo (180)
Audi 2.0-liter four-cylinder TFSI (149)
BMW 2.0-liter four-cylinder twin-turbo (115)
Volvo 2.0-liter four-cylinder turbocharged supercharged (92)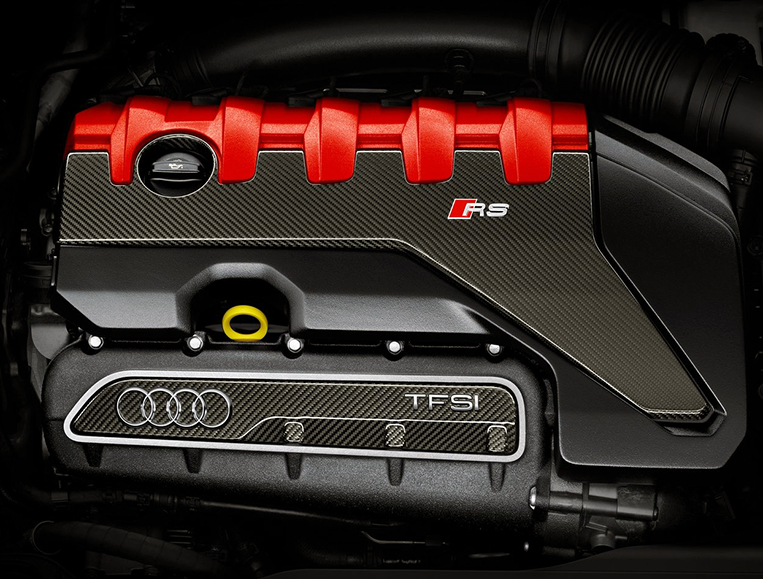 2.0-LITER TO 2.5-LITER
Winner: Audi 2.5-liter five-cylinder turbo (470 points)
Applications: RS3, TT RS, RS Q3
Appraisal: "Audi's warbling five-cylinder turbo motor is a potent, charismatic powerplant that evokes memories of the Ur-Quattro."
Runners-up:
Porsche 2.5-liter turbo (352)
Ford 2.3-liter turbo (174)
Toyota/Lexus 2.4-liter electric-gasoline hybrid (106)
Mercedes-Benz 2.1-liter CDI (87)
Subaru 2.5-liter turbo (75)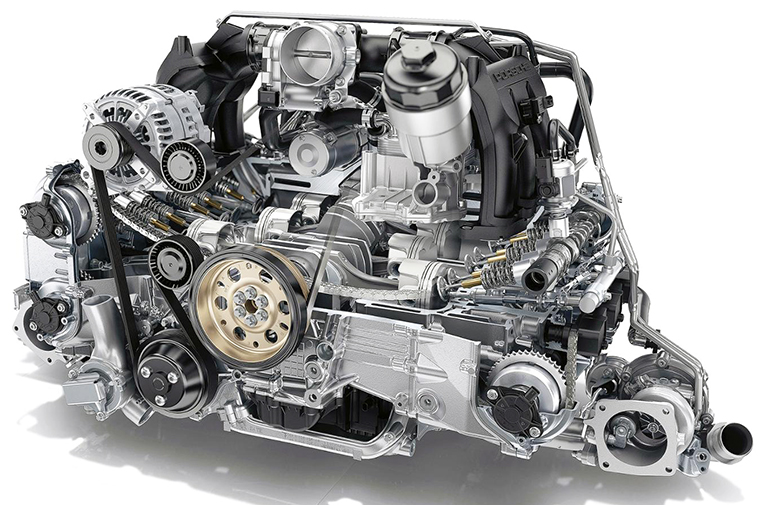 2.5-LITER TO 3.0-LITER
Winner: Porsche 3.0-liter six-cylinder turbo (370 points)
Applications: 911 Carrera, 911 Carrera 4, 911 Carrera S, 911 Carrera 4S, 911 Carrera GTS, 911 Carrera 4 GTS
Appraisal: "There are surely other six-cylinders out there that produce a better sound, but none of them can match this perfectly balanced engine, which combines driving pleasure, top-class performance and throttle response."
Runners-up:
BMW M 3.0-liter six-cylinder twin-turbo (185)
Fiat Chrysler 2.9-liter V6 twin-turbo (153)
Mercedes-Benz 3.0-liter six-cylinder twin-turbo (139)
BMW 3.0-liter six-cylinder twin-turbo (107)
Mercedes-AMG 3.0-liter V6 twin-turbo (91)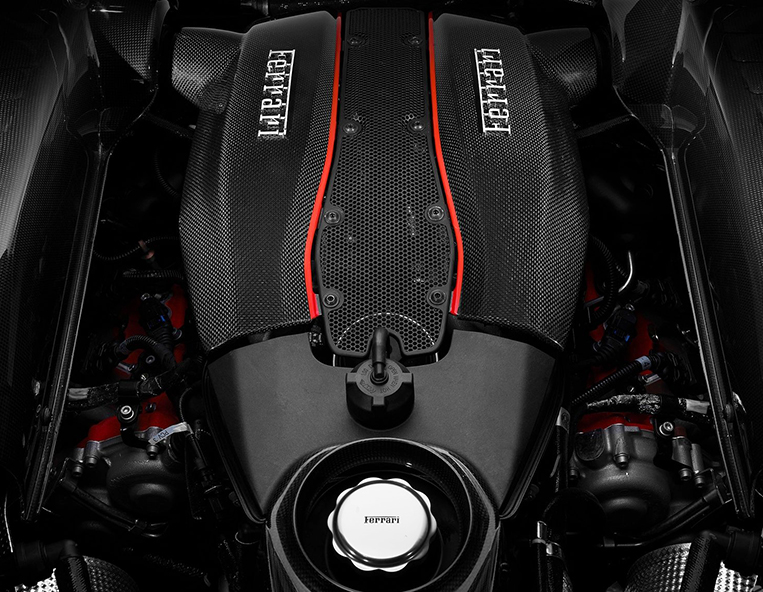 3.0-LITER TO 4.0-LITER
Winner: Ferrari 3.9-liter V8 biturbo (560 points)
Applications: 488 GTB, 488 Spider, 488 Pista
Appraisal: "Awesome in every way. Ferrari hasn't always deserved the reverence it receives, but this V8 twin-turbo engine is a mechanical masterpiece from Maranello."
Runners-up:
Mercedes-AMG 4.0-liter V8 biturbo (244)
Porsche 4.0-liter boxer (233)
Porsche 3.8-liter boxer turbo (119)
McLaren 4.0-liter V8 twin-turbo (104)
Audi/Bentley 4.0-liter TDI V8 tri-turbo (50)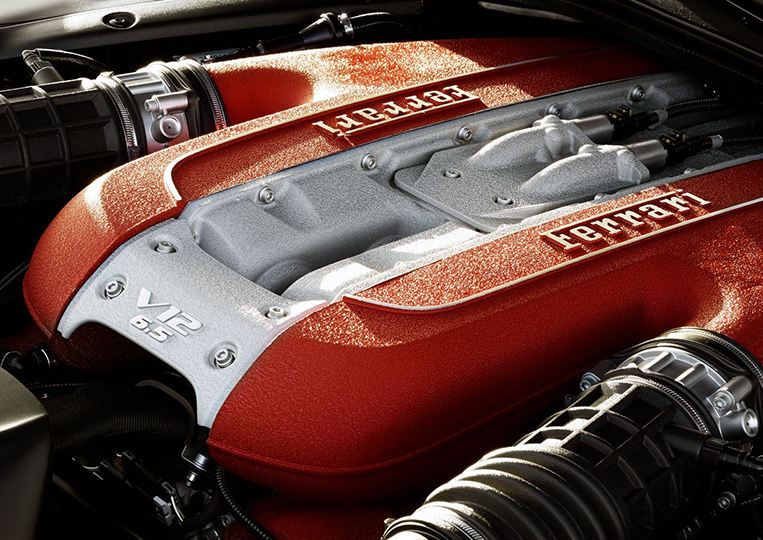 ABOVE 4.0-LITER
Winner: Ferrari 6.5-liter V12 (346 points)
Application: 812 Superfast
Appraisal: "Bigger, better and badder, the latest 6.5-liter version of Ferrari's naturally aspirated V12 is more magnificent than ever."
Runners-up:
Audi 5.2-liter V10 (238)
BMW M 4.4-liter V8 twin-turbo (176)
Lamborghini 6.5-liter V12 (124)
Ferrari 6.3-liter V12 (80)
Jaguar Land Rover 5.0-liter V8 supercharged (73)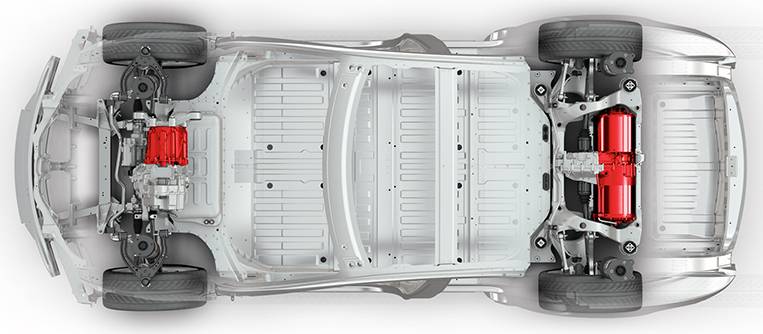 ELECTRIC POWERTRAIN
Winner: Tesla full-electric powertrain (408 points)
Applications: Model S, Model X, Model 3
Appraisal: "This is still the benchmark for EV powertrains—the gold standard and flag-bearer for electric powertrains."
Runners-up:
BMW full-electric powertrain (281)
General Motors full-electric powertrain (238)
Renault/Nissan full-electric powertrain (196)
Volkswagen full-electric powertrain (150)
Hyundai/Kia full-electric powertrain (92)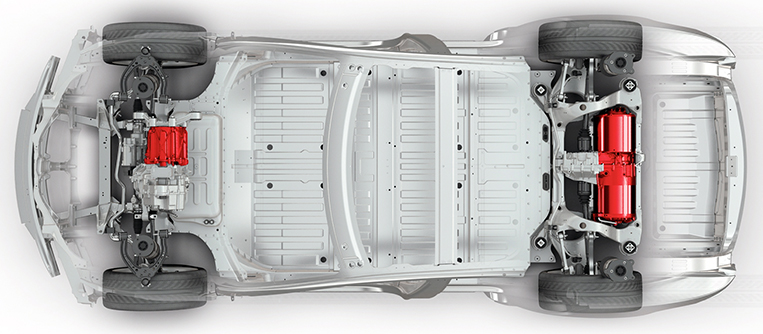 GREEN ENGINE
Winner: Tesla full-electric powertrain (241 points)
Applications: Model S, Model X, Model 3
Appraisal: "Great thermal management, near-zero long-term battery degradation, and some of the best efficiency scores in the business. Plus, blistering and silent power."
Runners-up:
BMW 1.5-liter three-cylinder electric-gasoline hybrid (103)
BMW full-electric powertrain (97)
General Motors full-electric powertrain (97)
Volvo 2.0-liter electric-gasoline hybrid turbocharged supercharged (84)
Renault/Nissan full-electric powertrain (77)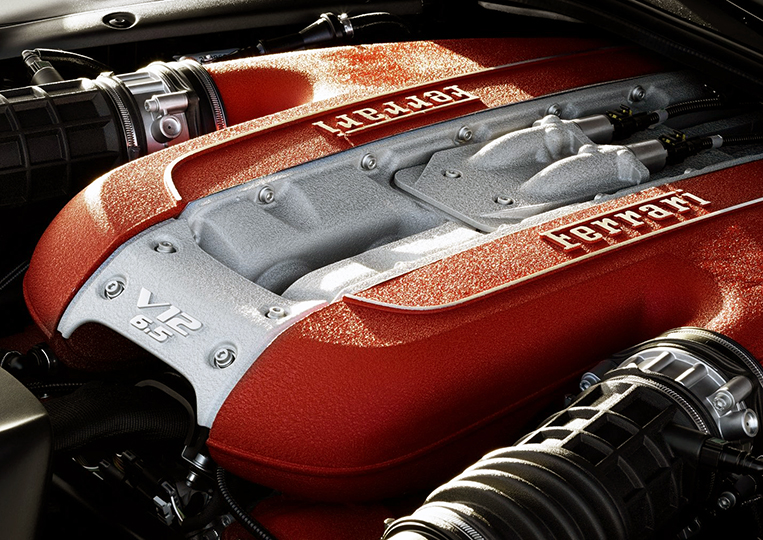 NEW ENGINE
Winner: Ferrari 6.5-liter V12 (285 points)
Application: 812 Superfast
Appraisal: "The power, the noise—there's simply nothing like a high-revving naturally aspirated V12."
Runners-up:
BMW M 4.4-liter V8 twin-turbo (216)
Mercedes-Benz 3.0-liter six-cylinder twin-turbo 48V ISG (190)
Porsche 4.0-liter V8 electric-gasoline hybrid turbo (145)
Audi 2.9-liter six-cylinder TFSI (134)
McLaren 4.0-liter V8 twin-turbo (126)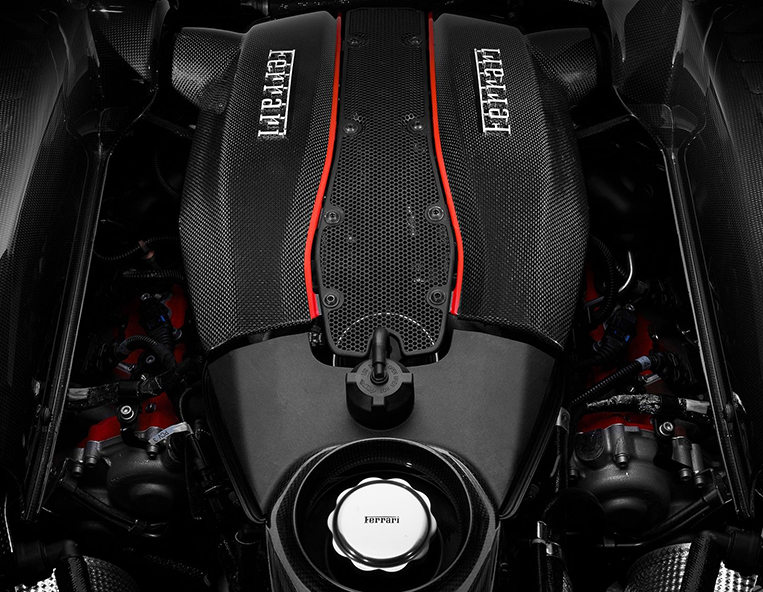 PERFORMANCE ENGINE
Winner: Ferrari 3.9-liter V8 biturbo (476 points)
Applications: 488 GTB, 488 Spider, 488 Pista
Appraisal: "Recently tweaked for inclusion in the 488 Pista, the 3.9-liter sensation is the most powerful eight-cylinder the Italian brand has ever developed."
Runners-up:
Porsche 4.0-liter boxer (159)
Ferrari 6.5-liter V12 (140)
Mercedes-AMG 4.0-liter V8 biturbo (107)
Audi 5.2-liter V10 (81)
BMW M 4.4-liter V8 twin-turbo (65)