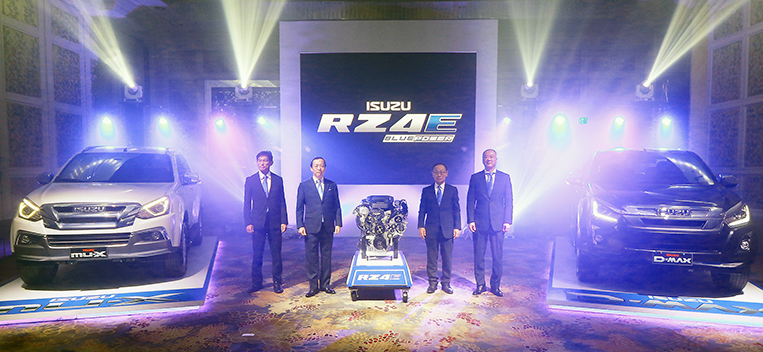 Isuzu Philippines has launched its latest offering to the commercial vehicle market, and no, it's not another SUV or truck. Instead, the Japanese automaker unveiled last week a new diesel engine that is supposedly better and more efficient than the one previously shoehorned into the Mu-X SUV and the D-Max pickup.
We're talking about the all-new RZ4E Blue Power diesel engine, whose displacement of 1,898cc is significantly smaller than that of the 2.5-liter unit it is replacing. According to Isuzu, this Euro 4-compliant powerplant took four years to develop. Rated at 148hp and 350Nm, the RZ4E boasts such features as diamond-like carbon parts (piston pins and fuel-injector needles), a clothoid-curve combustion chamber, fracture-split connecting rods, a water-cooled variable-geometry turbocharger, a hydraulic valve lash adjuster, a single drive belt for the alternator and the air-conditioning compressor, and a cartridge-type oil filter.
Isuzu claims that all this innovation has resulted in even better fuel economy. And to put its money where its mouth is, the company conducted a fuel-efficiency test under the supervision of Automobile Association Philippines. In said test, a Mu-X RZ4E LS-A MT and a Mu-X RZ4E LS-A AT reportedly yielded 37.27km/L and 35.80km/L, respectively. These figures, if accurate, compare favorably with those of the outgoing 2.5-liter oil-burner (32.60km/L for the manual and 24.13km/L for the automatic).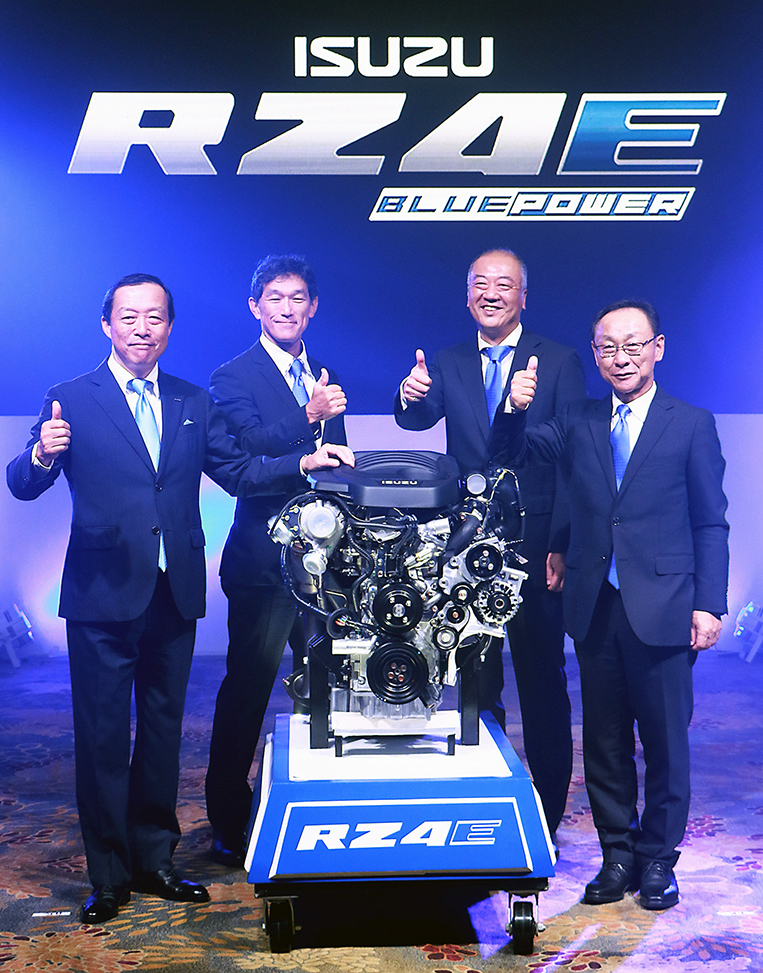 The new Isuzu RZ4E Blue Power engine will be offered in the following vehicle variants:
Mu-X LS 4×2 MT – P1,395,000;
Mu-X LS-A 4×2 MT – P1,570,000;
Mu-X LS-A 4×2 AT – P1,595,000;
D-Max LS 4×2 MT – TBA; and
D-Max LS 4×2 AT – TBA.
The new Mu-X RZ4E variants are available in Havana Brown, Cosmic Black, Obsidian Gray, Titanium Silver and Silky Pearl White (which carries an additional price of P10,000).
In a time when diesel propulsion has been getting nothing but bad press, it's refreshing to hear some good news for a change.