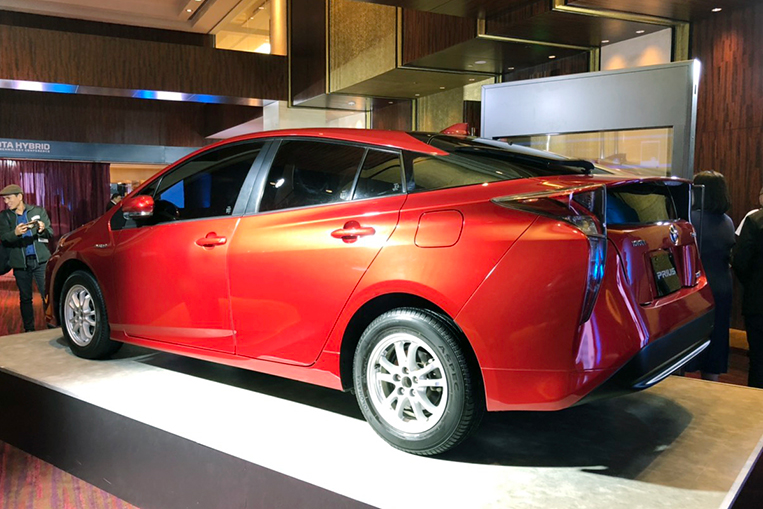 Today, the country's leading automaker conducted the so-called "Toyota Hybrid Electric Technology Conference" at Grand Hyatt Manila, attended by dealership executives, government officials, journalists, environmentalists and members of academe. The goal was to raise awareness about hybrid vehicles—considered Toyota's specialty in this age of increasingly popular full-electric cars—as well as reveal the Japanese auto brand's future plans for electrification. One of those plans, for instance, is to ensure that all the firm's models will have an electrified version by 2025.
Why the need for such an awareness powwow?
Well, it's for the fact that hybrid car sales in our market continue to disappoint. Toyota Motor Philippines, in fact, has moved just a total of about 200 Toyota-branded hybrid cars since 2009. Pathetic, right?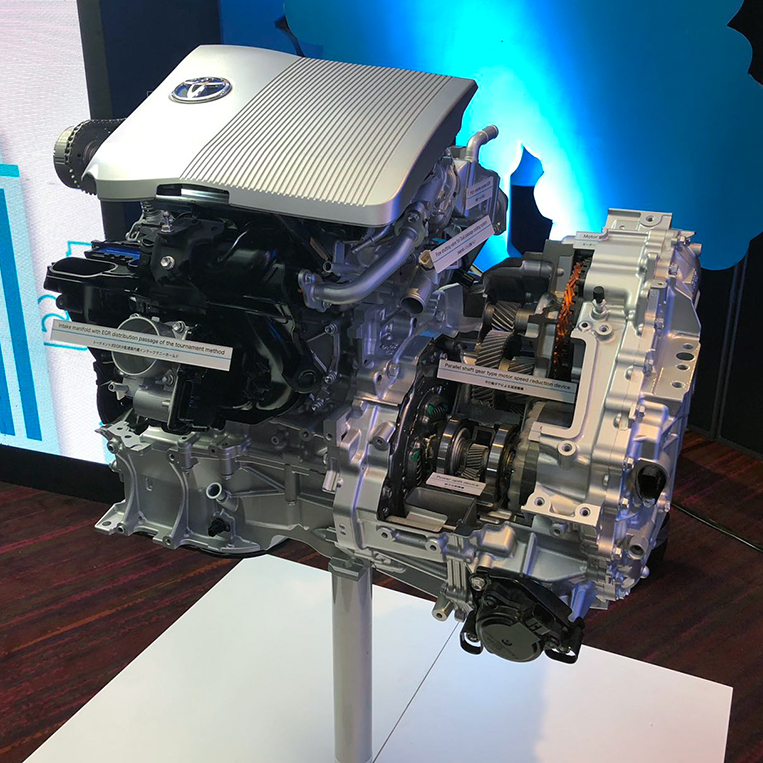 But I'm not sure if the poor sales performance of Toyota hybrid cars in our territory is as much a function of low awareness as it is of uncompetitive pricing. Lexus hybrid models are doing well, and that's thanks to tax breaks afforded by the Japan-Philippines Economic Partnership Agreement and the relatively new Tax Reform for Acceleration and Inclusion Act.
The Prius, however, doesn't benefit from JPEPA's tax exemption as it only has a 1.8-liter engine (the partnership agreement exempts Japan-sourced vehicles with engines that have more than 3,000cc of fuel displacement). And while the TRAIN law now grants 50% excise tax exemption on hybrid cars, it didn't lower the Prius's price tag that much (for reasons that are too complicated to explain here).
And so, as you read this, the Prius costs P2,249,000 in our market. Kind of difficult to persuade a lot of buyers to pay that kind of money for a car that is basically the size of a Vios. You could be the most ecologically minded motorist around, but we doubt all your concern for Mother Earth would move you to pull out your checkbook and jot down that amount for a chance to park a hybrid urban vehicle in your garage.
I therefore submit: The issue with the Prius's less-than-impressive sales showing in the Philippines can be blamed on the car's pricing. Sure, Filipinos could use more education on hybrid technology, but nothing whets a car buyer's appetite more than a good bargain.
I'm not sure if the poor sales performance of Toyota hybrid cars in our territory is as much a function of low awareness as it is of uncompetitive pricing
But maybe there's hope. At today's conference, TMP vice president for product planning Nicholo Paul Bravante told VISOR that the Chamber of Automotive Manufacturers of the Philippines—of which Toyota is a member—is currently in talks with lawmakers to try and convince the latter to provide more tax breaks for environment-friendly vehicles.
To wit, CAMPI is asking for the following perks for hybrid and full-electric cars, according to Bravante:
0% excise taxes
0% value-added taxes
0% import duties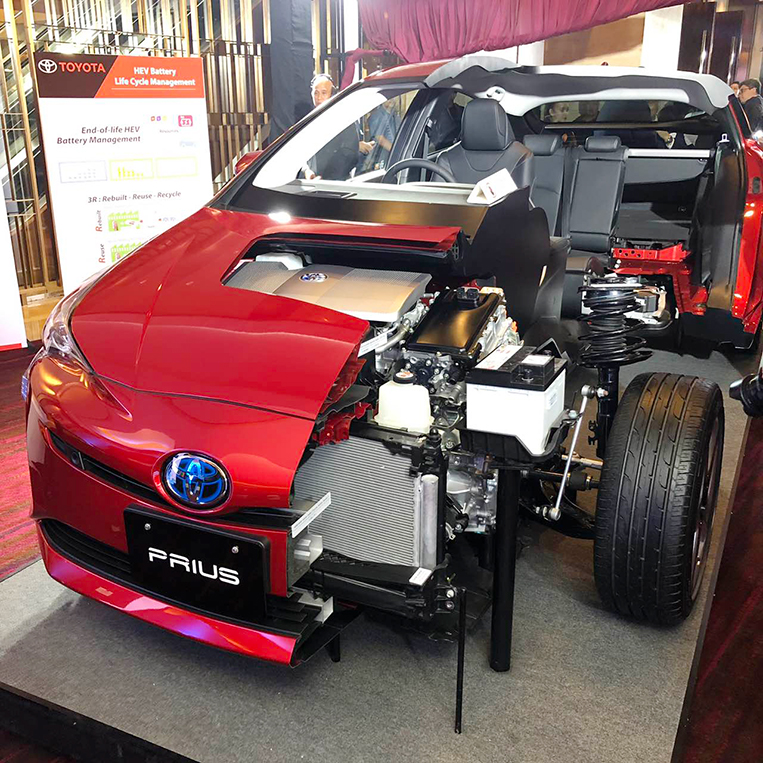 If the above request is approved, Bravante said, the price of a brand-new Prius could go down to as low as P1,500,000, which is essentially "the price of a 2.0-liter Altis." At this price point, there is no doubt in my mind that more Filipinos would be enticed to purchase a hybrid car (particularly something as well-put-together as the Prius).
Alas, as with any tax-related discussion in our republic, this could take ages to progress. But who knows? The current administration seems to be very accommodating toward tax-paying giant companies, which is commendable. Maybe all of this is possible before the President steps down in 2022.
How about you? At what price point would you really consider buying the Toyota Prius?
NOTE: If you think about it, maybe we should incorporate the price of environmental damage that conventionally powered cars inflict upon the planet.