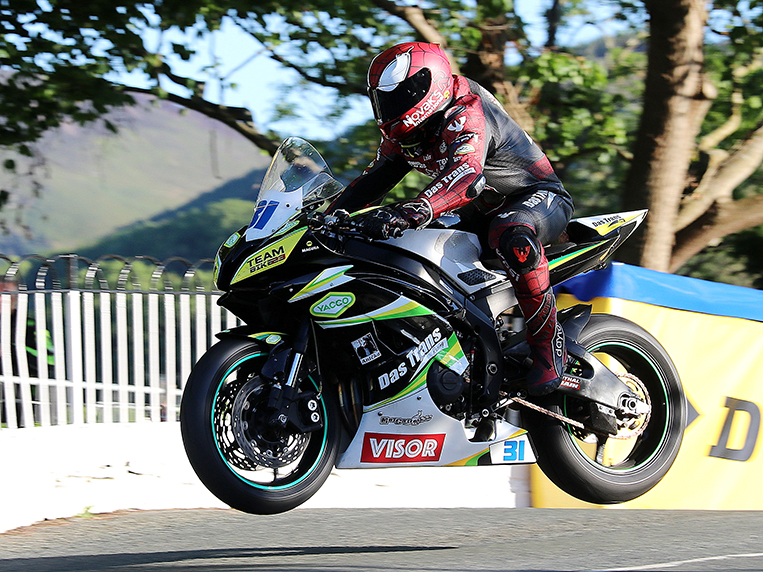 Michal Dokoupil isn't your average motorbike racer. The 28-year-old from the Czech Republic, who usually goes by his nickname "Indi" in the paddock, is one of the rising stars on the European road-racing circuit, and as I type this, he's busy preparing his bike and himself for the most grueling event on his calendar: the Isle of Man Tourist Trophy. This world-famous race takes place every year on the public roads of a tiny island in the Irish Sea between England and Ireland, and over the years it has built a reputation that is second to none when it comes to two-wheeled motorsports. The Isle of Man TT is unrivaled as far as speed, excitement and danger are concerned, and if there is only one drop of petrol in your blood, then a trip to this faraway isle firmly belongs on your bucket list.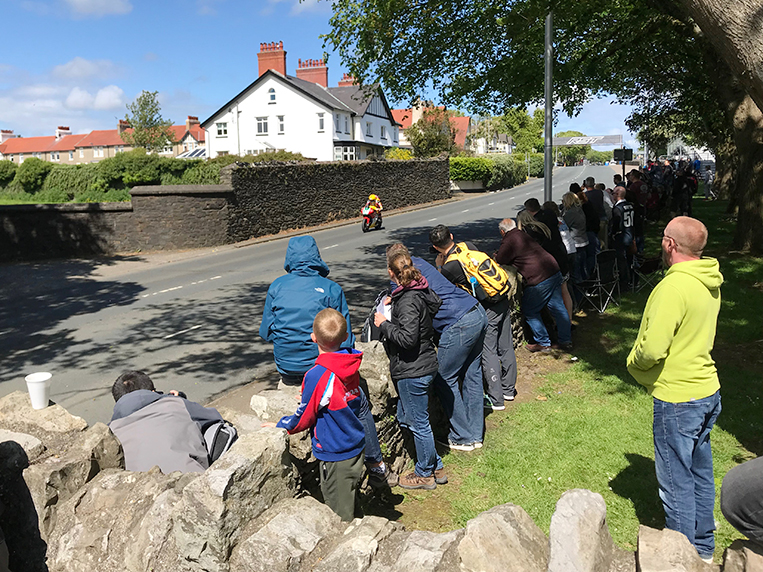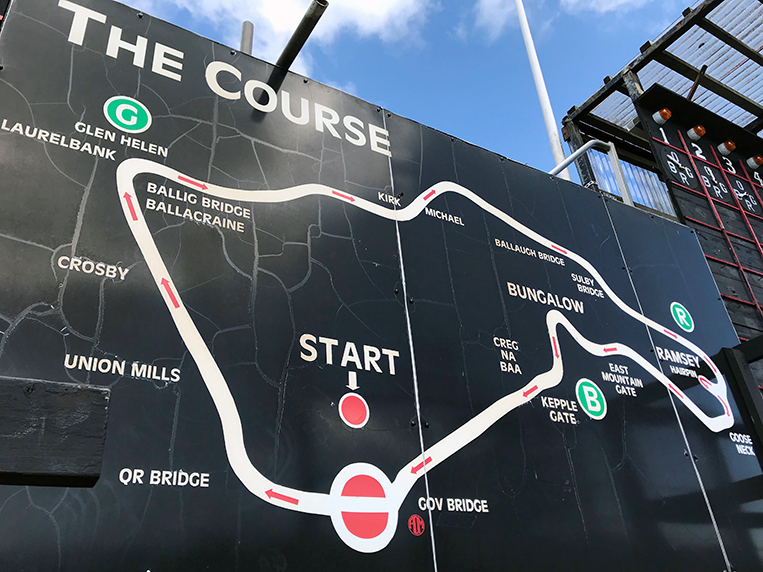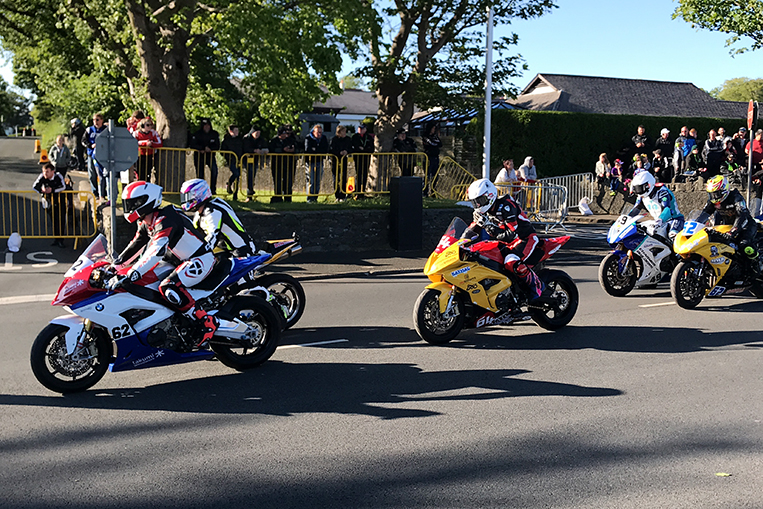 His tent in the TT paddock might be small, but the task ahead of Indi is nothing short of monumental. The Isle of Man TT is held on the Mountain Course, a circuit that consists entirely of public roads that are closed for racing, and it makes all other circuits in the world look like kindergarten cycling class. At 60.725km per lap, it is three times as long as the Nurburgring Nordschleife, but while the Green Hell at least has a few gravel traps and Armco barriers to cushion any fall, the TT doesn't. So a mistake can—and usually does—have serious consequences.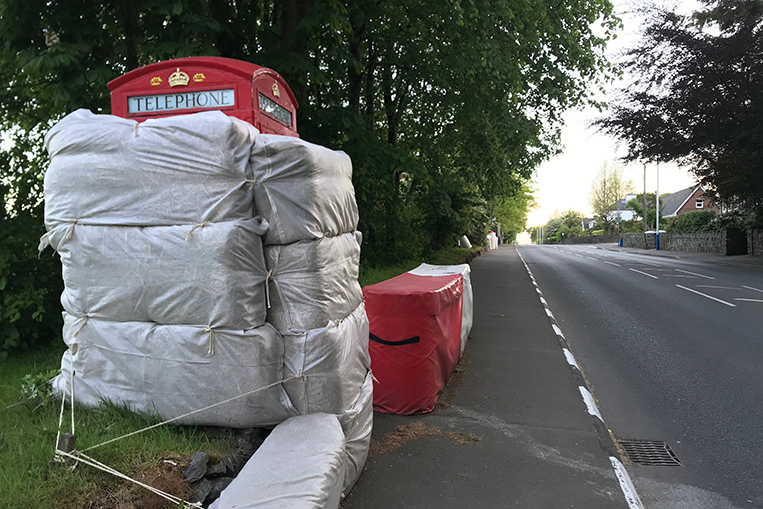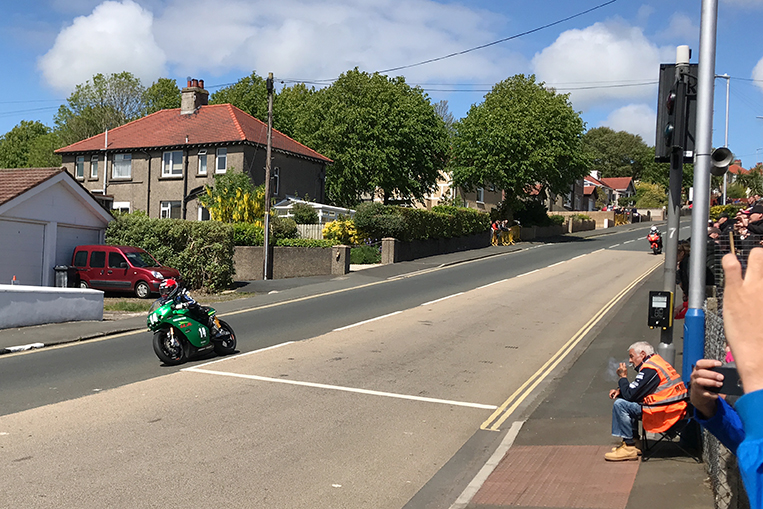 Riders blast through towns and along narrow country lanes at speeds exceeding 320km/h, all while trying not to scrape along solid stone walls or fall down ravines in the mountain section of the circuit. If anyone tried to put up a race like this today, he would swiftly find himself stuffed in a straitjacket and carried away to the nearest mental institution. But the TT has been going for over 100 years, and luckily there's no end in sight. Over time, the motorbikes have gotten a lot faster. Back in 1907, when the inaugural TT race was launched, the winner clocked an average lap time of 58.29km/h.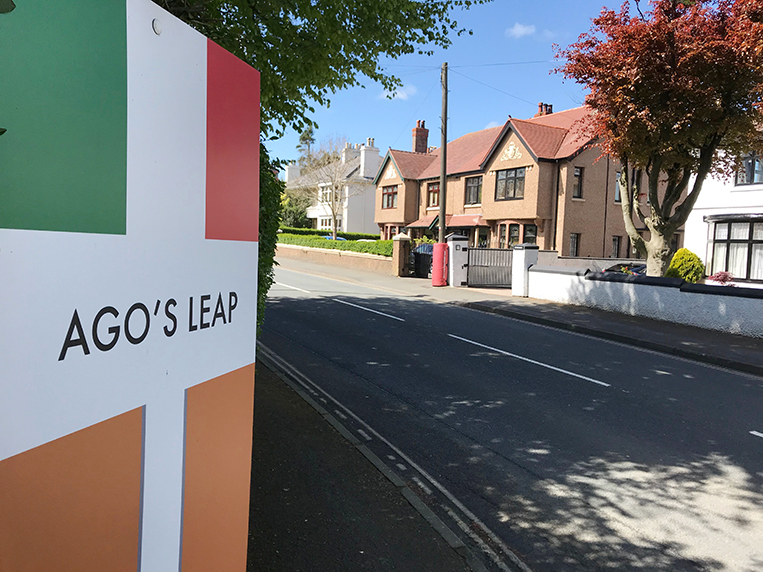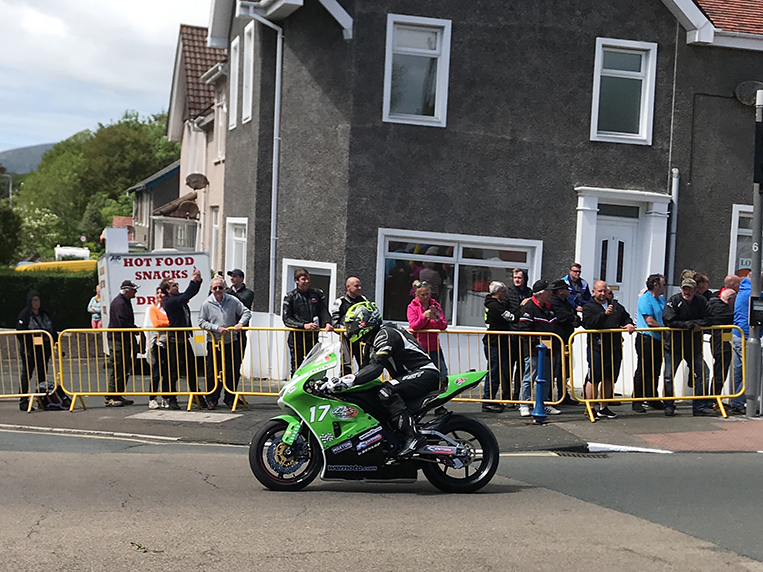 These days, the lap record stands at 16 minutes and 42.778 seconds, completed at an astonishing average speed of 217.99km/h, set during last year's Blue Riband race, the Senior TT. To put into perspective what an astonishing achievement that actually is, consider: Winner and record holder Peter Hickman finished the six-lap event with a total race distance of 364.32km in a mere one hour and 45 minutes, which is the equivalent of doing 17.5 consecutive laps of the Nurburgring Nordschleife at a pace of five minutes and 53.4 seconds per lap—without making a single mistake.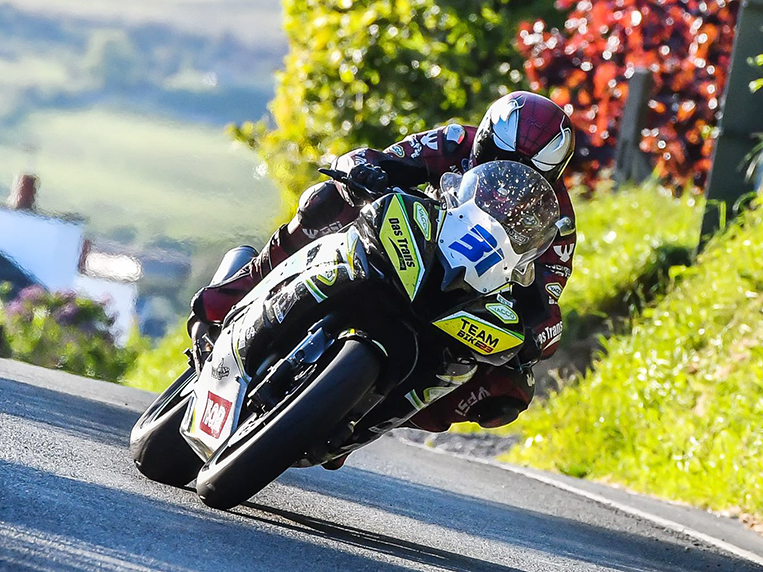 Getting to the island isn't easy, but I promise you it is worth it. You may have watched some of the YouTube videos about it, but nothing compares to having a superbike fly past you just inches away, as watching the TT in person is still mostly free and is simply done by standing or sitting on the roadside. Often called the Friendly Races, the event also prides itself on allowing free access to the paddock, where fans can watch mechanics at work and meet the riders without the need for expensive VIP passes. And just in case you're wondering: Yes, the Audi TT is named after this race, and in honor of German rider Ewald Kluge's victory in the 1938 Lightweight TT, which he achieved on a 250cc DKW motorcycle. DKW, of course, was one of the four companies that formed the Auto Union, the ancestor to today's Audi.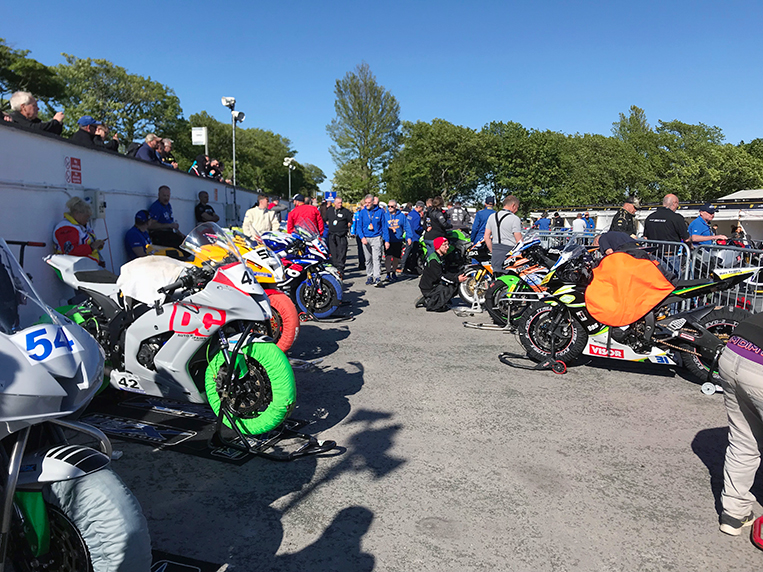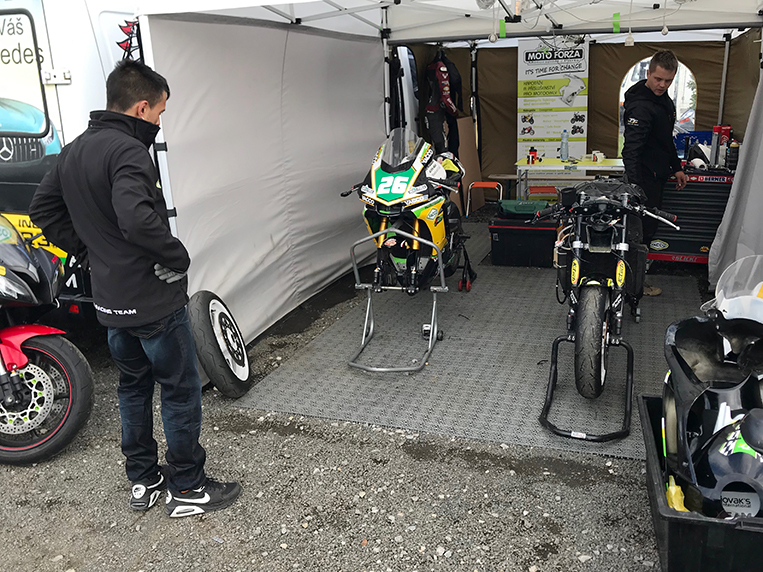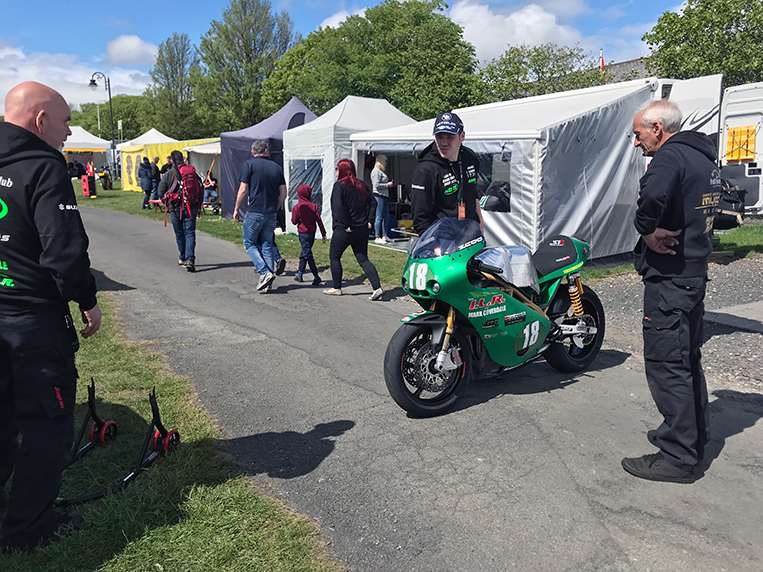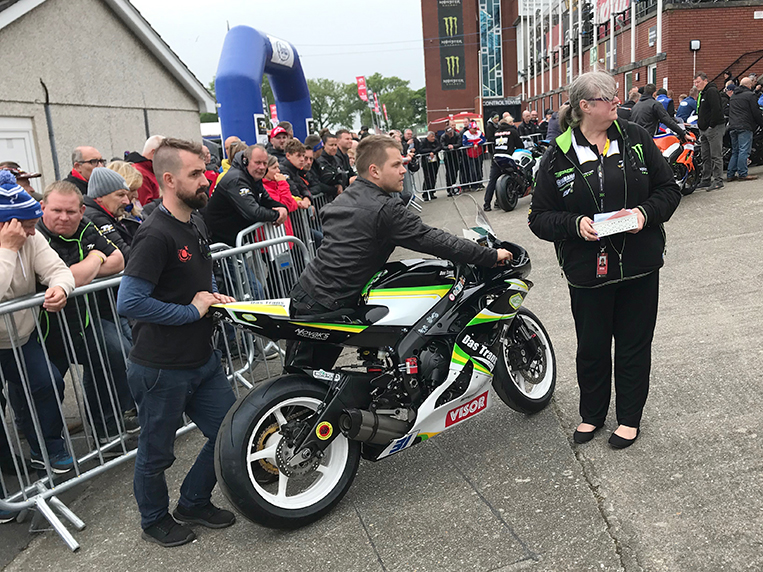 Indi is one of the many privateer riders that attend the event on their own dime, with only a few of the top riders enjoying works support and the trappings that come with it. This year, VISOR is chipping in for his expenses: If you look real quick, you might even be able to spot our sticker on his bike as he flies by. His entry number is '26' in the Lightweight race and '31' in the Supersport race. You can follow his progress on his Facebook page and the event itself on the official TT live timing site.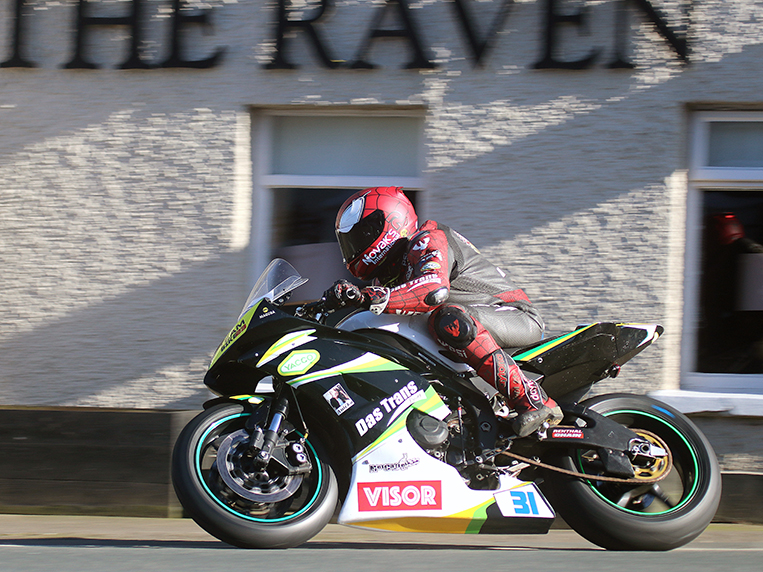 Most riders compete here purely for the thrill and for the opportunity to tackle this most challenging of racing circuits. The motivation that drives them to risk their lives every year is hard to understand for outsiders, but makes a lot more sense once you see and experience the place for yourself. It's best summed up by the words of the late motorcycling great David Jefferies, a nine-time Isle of Man TT winner: "Those who risk nothing do nothing, achieve nothing, become nothing."
NOTE: The photographer who took the main picture may be reached here.