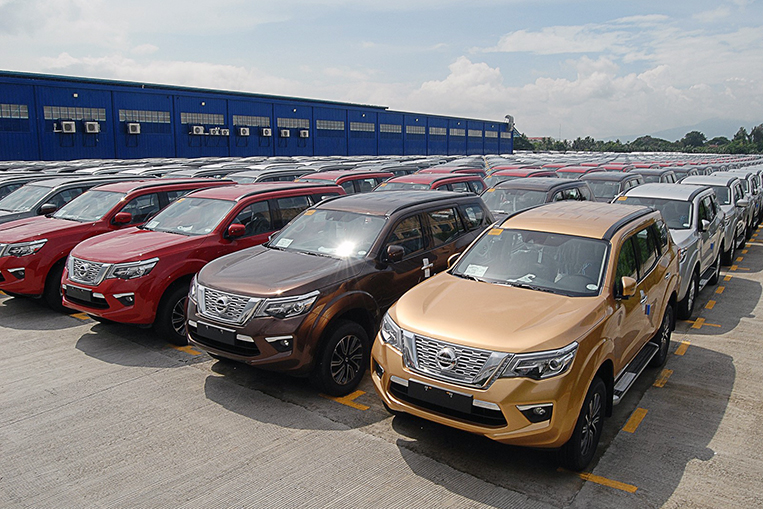 The all-new Nissan Terra is one of the biggest car launches in our market this year, and yet we haven't really seen a single unit cruising  on the road. That's because the midsize SUV's imported units only started arriving this month of August, and Nissan Philippines wants us to have a glimpse of the initial inventory inside a stockyard in Laguna.
We recently discussed a pressing concern among car distributors in the local automotive industry, which is the shortage of storage locations as unsold units pile up in the face of the current sales slump. The fact that Nissan is showing off its fresh batch of Terras tells us that the company has a healthy list of reservations, and that most (if not all) of the units you see in these photos are already spoken for.
And so we look forward to spotting the Terra on EDSA (and not in a warehouse) one of these days. It's always refreshing to see encouraging signs of life for an industry that is going through some difficult (but hopefully short-lived) downturn. Needless to say, if you preordered a Terra, you may check with your dealer now.