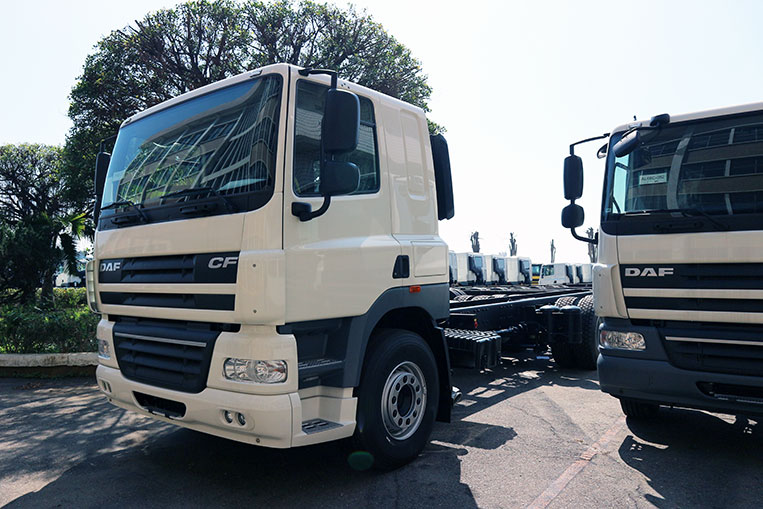 When I got an invite to visit a truck factory in Taiwan, I had very low expectations. In fact, if the Philippine distributor of the brand hadn't been a friend, I would have probably begged off. Not to sound supercilious, but I had visited some of the best car manufacturing facilities in the world, including those of BMW, Ferrari, Ford and Toyota (to name a few). I had watched fashionably garbed workers hand-assemble Italian supercars. I had seen massive robots weld parts of German SUVs. So excuse me if the prospect of touring an assembly plant for commercial vehicles didn't thrill me one bit.
But I'm glad I went. There's something about witnessing the creation of products you know have beneficial use to people. As in real use. I realized this when I asked one supervisor what a half-completed truck was for, and he said: "That's for garbage collection." No glamour and worldliness; just straight-up utility. Stuff that makes lives tangibly better. I was sold.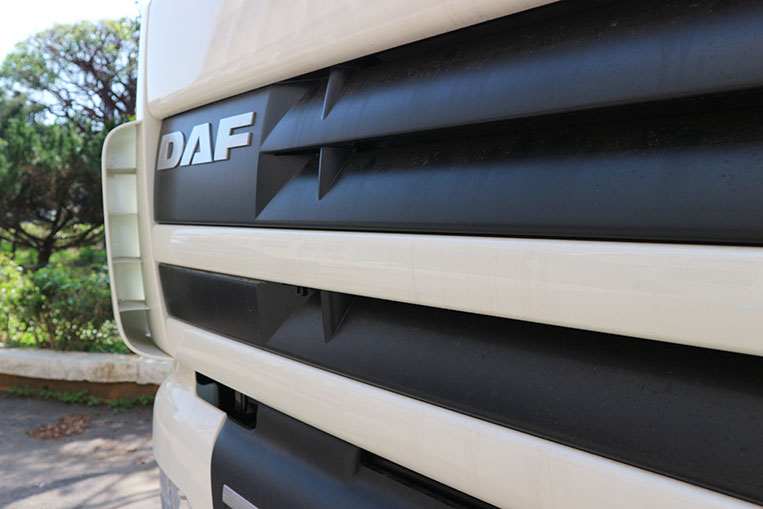 The truck brand was that of DAF, a Dutch manufacturer whose name is an acronym for "Van Doorne's Automobiel Fabriek," which means Van Doorne's Automotive Factory (the founder being a dude named Hub van Doorne, who established his company in 1928). DAF sells brand-new as well as used trucks to business owners around the globe. In the Philippines, the distributor is the 39-year-old Benedict Go, who so shuns being in the limelight that he refused to have his photograph taken for this story.
"You know how to tell if a country's economy is doing well?" he asked me in Taiwan. "When you see a lot of trucks on the road. That means products are moving, materials are being delivered, infrastructure projects are being built."
But surely, not when said trucks are dilapidated and spew smoke so black you'd have to take a bath if you came near one?
This is precisely the reason Go is bringing in DAF trucks, to help Filipino businessmen inject world-class pride into their ventures. He has been an importer of used, refurbished trucks, but now wants to convince entrepreneurs that there's value in acquiring new workhorses. It won't be easy, considering a used truck costs just P1.8 million, while a new one will require a buyer to fork over some P6 million. But Go believes a new truck will—over the long haul—be more advantageous and even more profitable than a secondhand unit.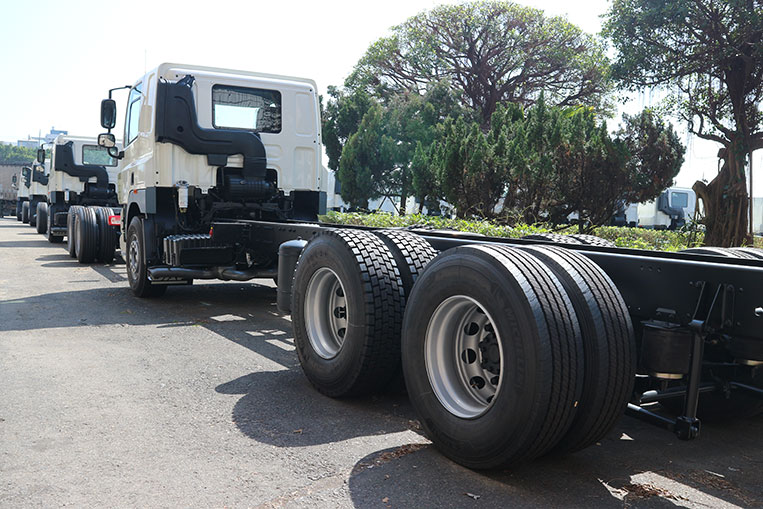 You're thinking: Of course he'd say that—he's the freaking importer and seller!
Well, yes. But in Taiwan, Go spoke of bigger things. According to him, he wants our country to cease being a dumping ground for old vehicles. He wants foreigners to stop looking at the Philippines as a filthy place where aging trucks go to die. He encourages companies to start using brand-new trucks because they're more cost-efficient to operate and maintain in the long run—not to mention eco-friendlier and much safer not only for their drivers but for the general public as well. Plus, they don't frequently stall in traffic to cause congestion.
"I've been seeing a positive change in the mindset of companies that operate trucks," Go told me. "Before, they would always go for the cheapest units, never mind if these were old and unreliable. Pricing was always the main consideration. These days, I can see more and more businessmen willing to invest in brand-new vehicles. Besides the obvious long-term benefits, I think they also want their brands to be associated with new, shiny transporters instead of unroadworthy trucks."
Go's ultimate dream is to one day be able to manufacture DAF trucks in the Philippines, and even export these to neighboring countries. For now, he's content being the authorized local distributor, with the first showroom now being constructed in Cabuyao, Laguna. He hopes to open the facility by the middle of this year.
I hope Go's vision of a republic teeming with spanking new trucks becomes a reality. Picture it. It doesn't have to be DAF-branded—anything to help polish the image of our business sector and make our roads safer. This thought alone makes a truck factory visit exciting.