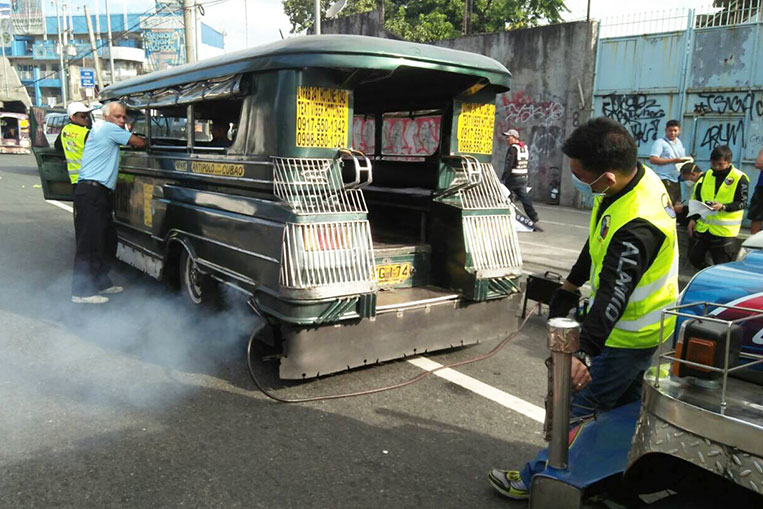 Dilapidated and black-smoke-spewing vehicles are a common sight on Philippine roads. So common, in fact, that we've grown accustomed to them and hardly mind their unroadworthy presence anymore.
But these vehicles are serious hazards not only to public safety but also to the environment. Nobody should ever get used to them.
Thankfully, the Department of Transportation and the Inter-Agency Council for Traffic have been aggressively pursuing offending vehicles via the "Tanggal Bulok, Tanggal Usok" ("no more junk, no more smoke") campaign. And now, the transport authorities want everyone to get involved by reporting unsafe or smoke-belching cars on the road.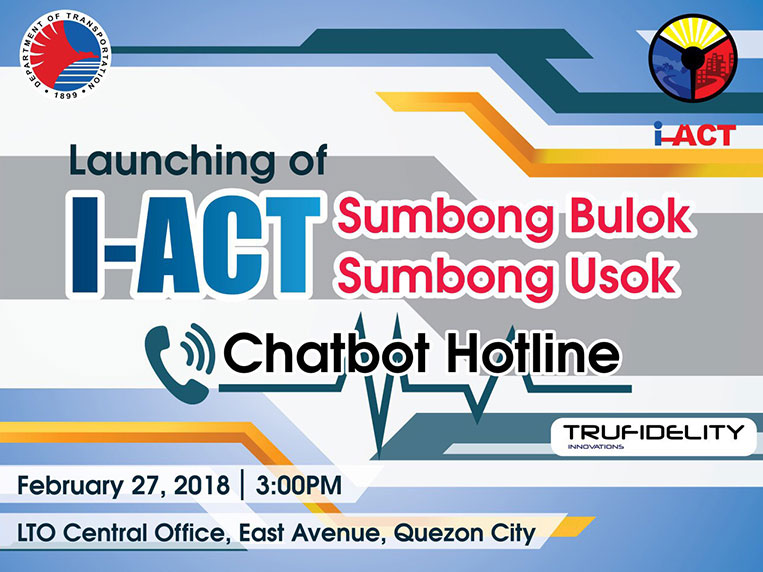 Today, the DOTr launches the "Sumbong Bulok, Sumbong Usok" ("report junk, report smoke") digital chatbot hotline. To be activated this afternoon (February 27), the digital hotline may be accessed via the I-ACT Facebook page.
The DOTr is encouraging people to report cars that are "no longer roadworthy, as well as smoke-belching vehicles, colorum PUVs, illegally parked vehicles and even illegal vendors." Through the online facility, concerned netizens may post photos and videos of the offending vehicles, and also identify their exact location.
"This chatbot hotline is basically citizen empowerment," says DOTr Secretary Arthur Tugade in a press statement. "This platform will not only help citizens send their complaints easily, it will also help us monitor the status of concerns. We will likewise determine which places have the most number of reports, and which government agencies are not responding to said reports."
Besides the DOTr, the following I-ACT members will help in the processing of complaints received via the chatbot hotline: Highway Patrol Group, Land Transportation Franchising and Regulatory Board, Land Transportation Office, and Metropolitan Manila Development Authority.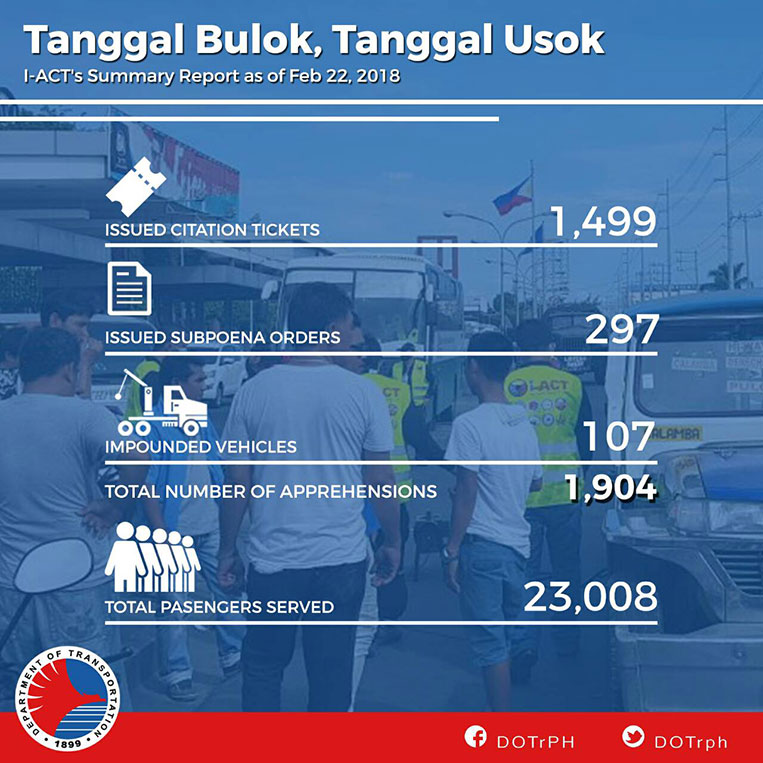 The DOTr claims to have made significant progress with its "Tanggal Bulok, Tanggal Usok" campaign since commencing it in January. As of February 22, I-ACT member-agencies have issued 1,499 tickets and 297 subpoena orders, and impounded a total of 107 vehicles.
Underwhelmed by these figures? Then do your share by reporting violators through the new digital chatbot hotline.