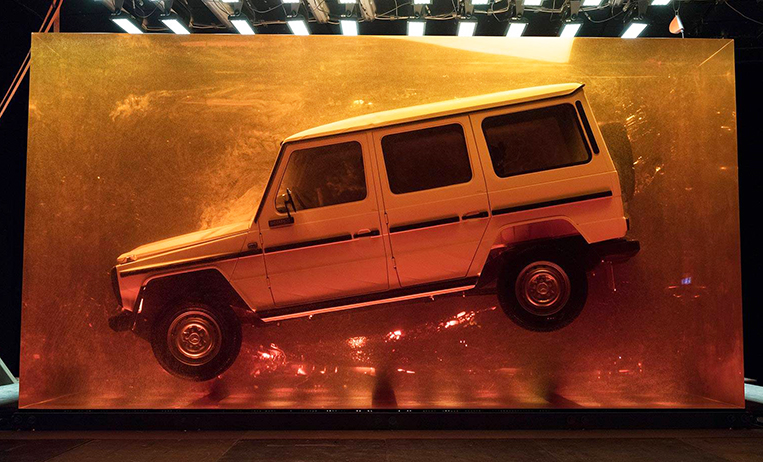 The Mercedes-Benz G-Wagen is famous for its legendary off-road abilities and sturdiness, but even this German SUV will eventually succumb to the elements and turn into dust (if you wait long enough), a fact that Mercedes was trying to prevent for at least one of these Teutonic vehicles when it staged an impressive marketing stunt ahead of the North American International Auto Show in Detroit.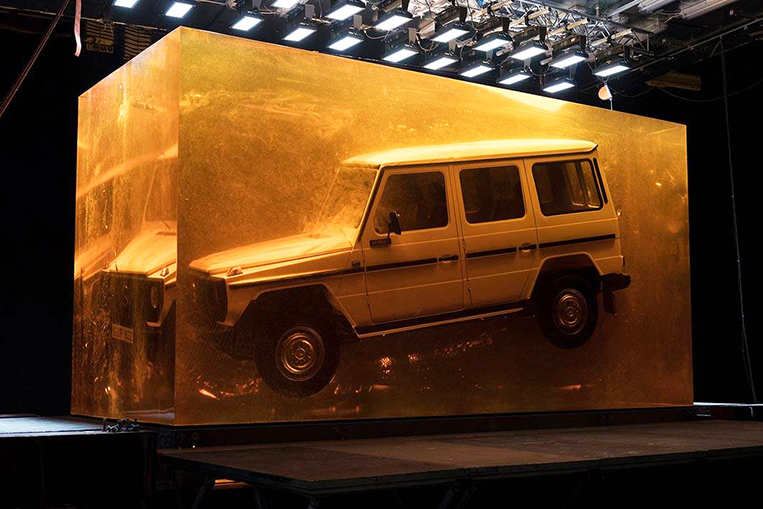 A 1979 280GE has been 'fossilized' in what looks like a giant cube of amber, creating a stunning visual image for the project Mercedes calls Stronger Than Time. As it would take quite a bit of that time to collect enough natural resin from trees to cover a whole car, the company used a synthetic alternative instead, and plenty of it. The installation is the biggest of its kind in the world, and it took over 44 tons of resin to completely trap the boxy Benz in its eternal parking spot.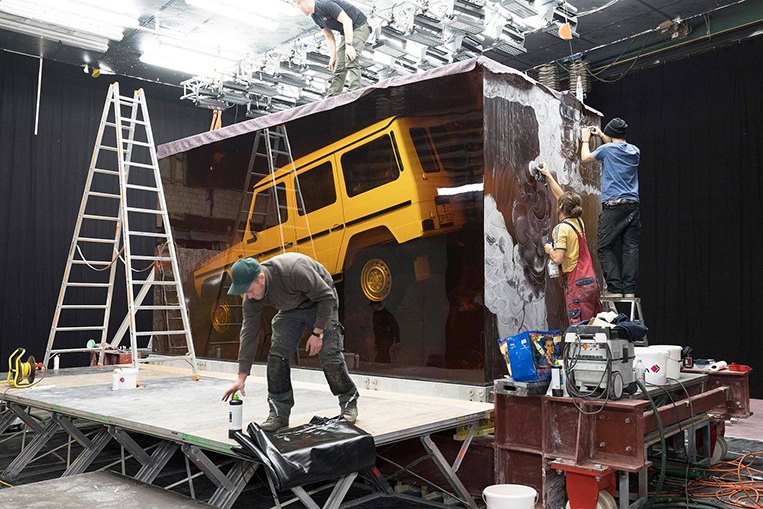 The car is displayed in what Mercedes calls a "dynamic position," almost looking like it was driving downhill when it was suddenly covered by the sticky liquid, just as insects and other small animals were often trapped in amber millions of years ago. Of course, the German carmaker doesn't just spend 90 days and a lot of money to submerge this iconic vehicle in a massive resin cube for the fun of it, and there's an important sounding marketing message behind this madness—namely, the link between the old G-Class and its latest incarnation, which is about to be revealed at the show.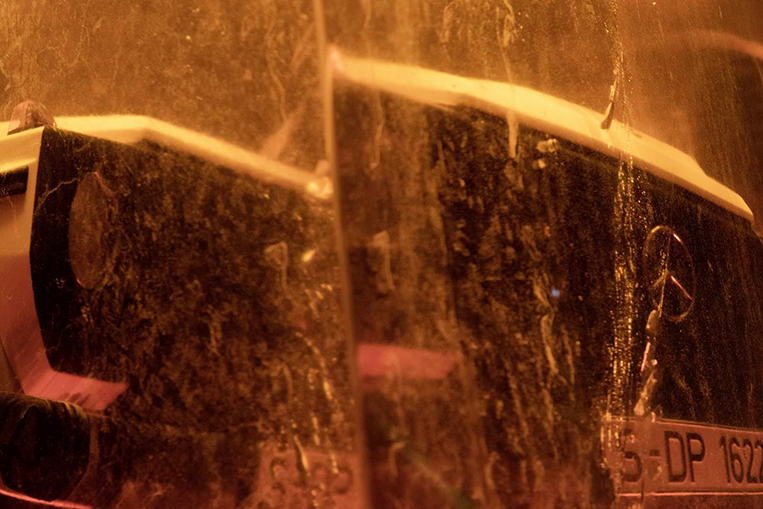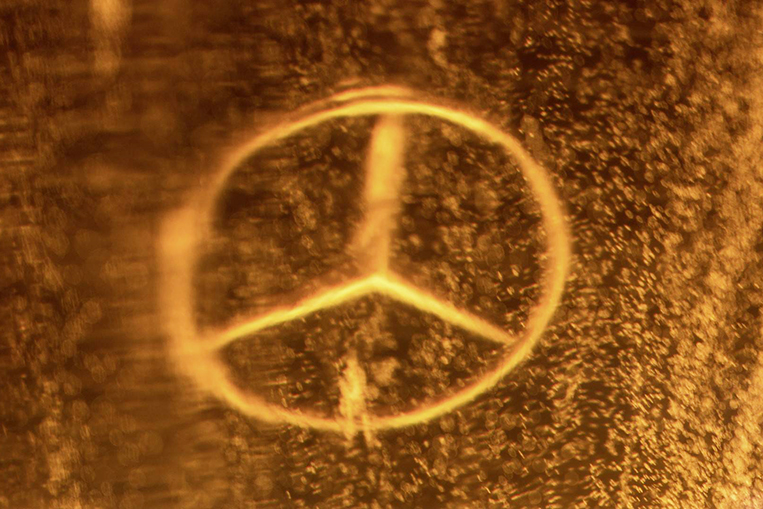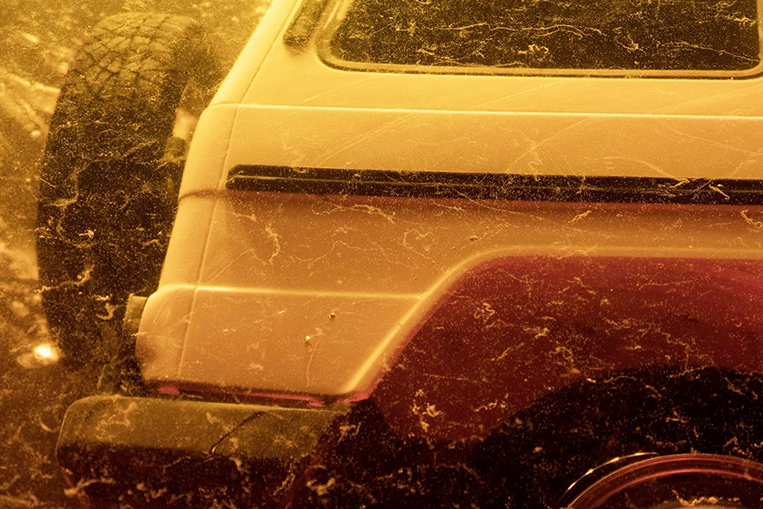 According to Dr. Gunnar Güthenke, head of the Off-Road Vehicle product unit at Mercedes-Benz, the artwork is supposed to symbolize the evolution of the famous off-roader over the last 40 years, and the fact that its DNA has withstood time and fashion trends. Few people will argue that a cube is the perfect way to show off a car that looks like one, and while the latest generation of this go-anywhere Chedeng promises plenty of technological innovations, it won't shock fans with silly design experiments.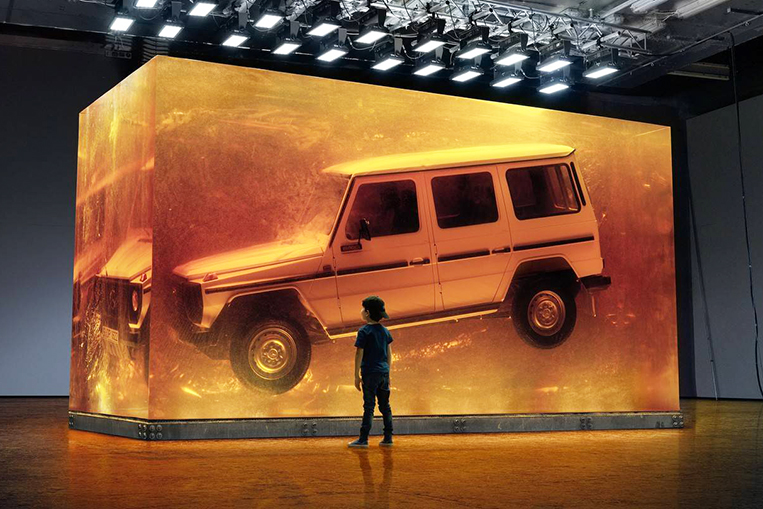 The new G-Class, which will be unveiled on January 14, is expected to be almost as boxy-looking as the old one, and that's a good thing. While Mercedes has already stated that there will be only five shared parts between the two generations—meaning the car has essentially been redesigned and reengineered from the ground up—its immortal shape will remain almost unchanged, making it one of only a handful of cars in the world that have stood true to their original form over several decades and model generations.
Now, we just hope that in a few thousand years from today—if our planet will survive Donald Trump and Kim Jong-un, that is—a bunch of confused archaeologists will be trying to figure out just how exactly a whole G-Wagen ended up encased in amber.