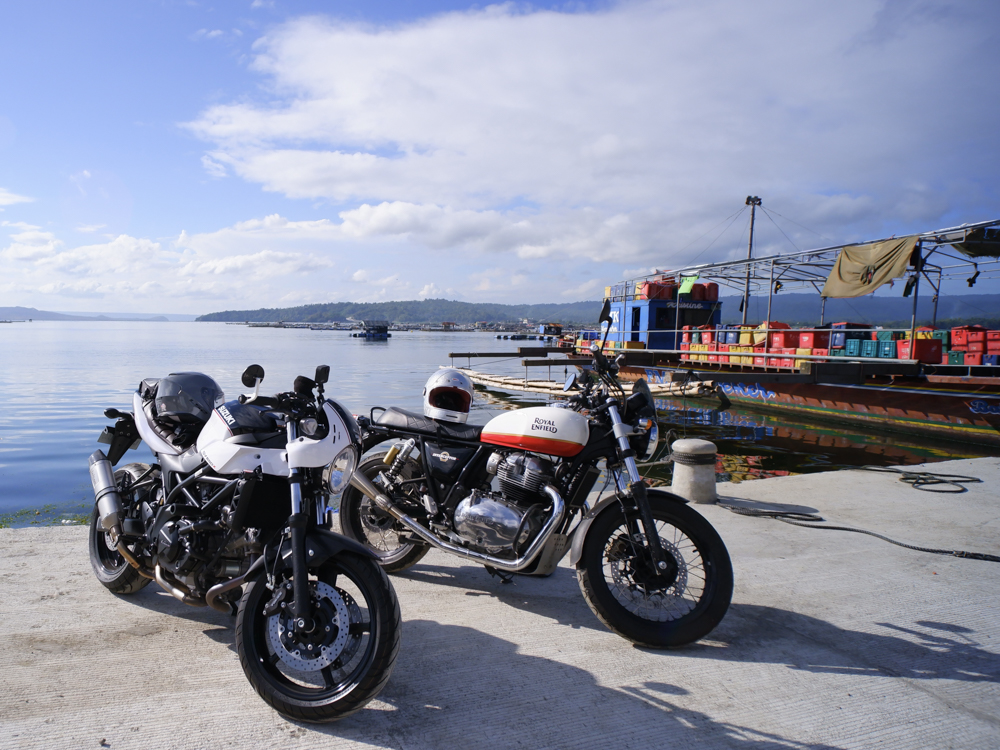 First-time buyers know how hard it is to decide on their first big bike. In my case—a year before COVID—I kept waffling between a Honda CB650R, a Kawasaki Ninja 650, a Yamaha XSR700, and this most unlikely of candidates in my short list. It made the least power, had the barest of tech, but was also the lowest-priced. At that time, I wasn't sure yet how deeply I'd dive into motorbike-riding as my true love was still road cycling. Then, I did the rounds of the showrooms and eventually settled on the originally-British-but-now-built-in-India Royal Enfield Interceptor 650.
While I appreciate horsepower and love to play with techie stuff as much as the next guy, I just wanted a nicely built retro machine to serve as my commuter and occasional weekend cruiser. The full story on how the Interceptor landed in our garage can be seen here, so this is really a continuation of how that love affair blossomed.
In the preceding months before COVID erupted, "Lily" (as I came to call her) made my daily commutes fun and economical. Every morning starting her up and blipping the throttle never failed to brighten my outlook for yet another day in the grinder.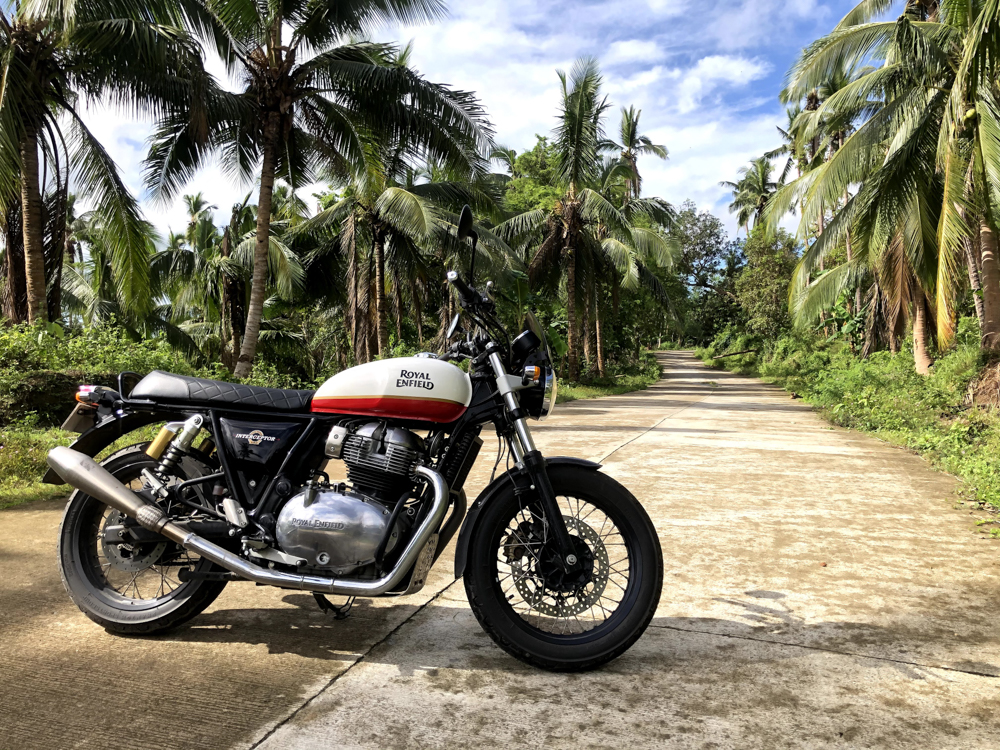 Then, the lockdowns happened, and Lily was consigned to the garage and weekly rides around the block just to keep the battery from discharging. As restrictions loosened up, weekend rides with a few buddies within the NCR bubble became one of life's simpler pleasures. Out the door by 5am, a quick blast along the highways and byways with time for some coffee, home by 11am. I did this regularly for nearly half of last year and quickly accumulated the miles. Throughout this time, I became accustomed to the bike's strengths and weaknesses. A weeklong business trip to the island of Marinduque was a pleasure with the Interceptor, as it was a capable tourer while not calling attention to itself.
Even though it's only rated at 47hp, the 649cc parallel-twin is one of the best of its kind in the market. Power delivery is smooth and linear, and it makes the absolute best exhaust note—rumbling and popping like how I imagined a bike from the 1960s would sound like. The transmission is a perfect match. It has nicely spaced ratios, good tactile feel from the levers, and so much smoothness that clutchless shifting became second nature to me.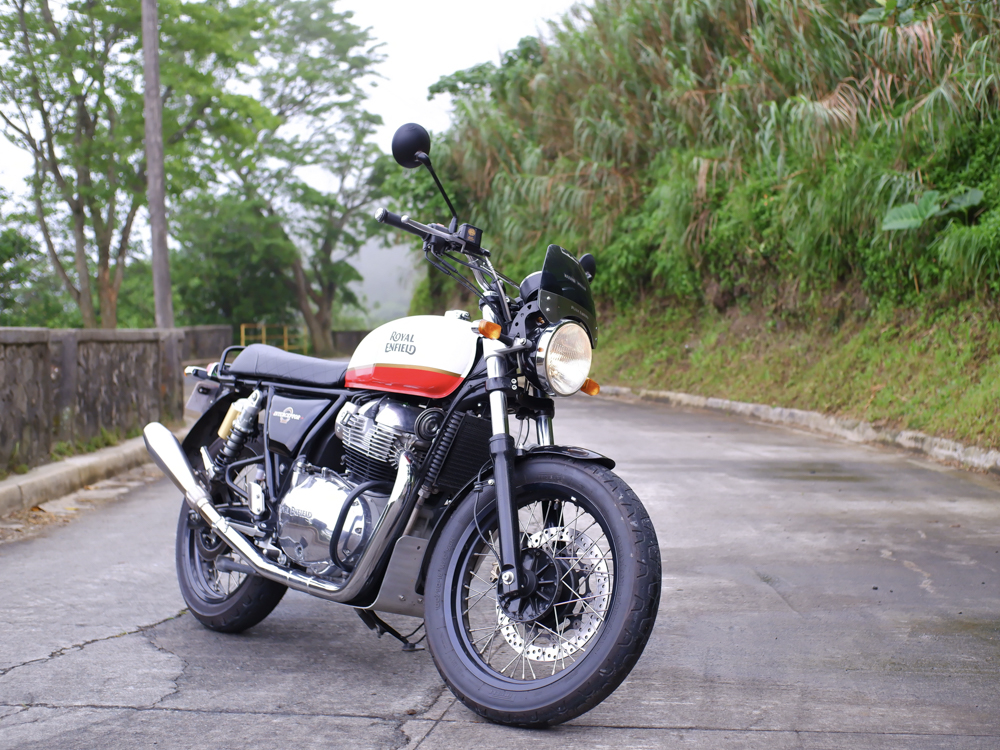 Very few Interceptors remain bone-stock within a few months of ownership. The aftermarket is chock-full of upgrades, but I limited mine to a flyscreen, custom engine guards, a skid plate from DB Customs, an SNS air filter, and slip-on exhausts by AM Accessories. The flyscreen was really more to have something to attach the RFID stickers to than anything else, as I didn't observe any noticeable reduction in turbulence at highway speeds.
I was happy with the nondescript engine guards as they jut out far enough from the sides to protect the engine in case of a drop, but not so wide as to detract from the styling. Further mods were in the plan, including a thicker seat and pannier racks. I tried bar-end-mounted, café-racer-style mirrors for a while, but their huge blind spots were a liability so I put the stock Mickey Mouse mirrors back on.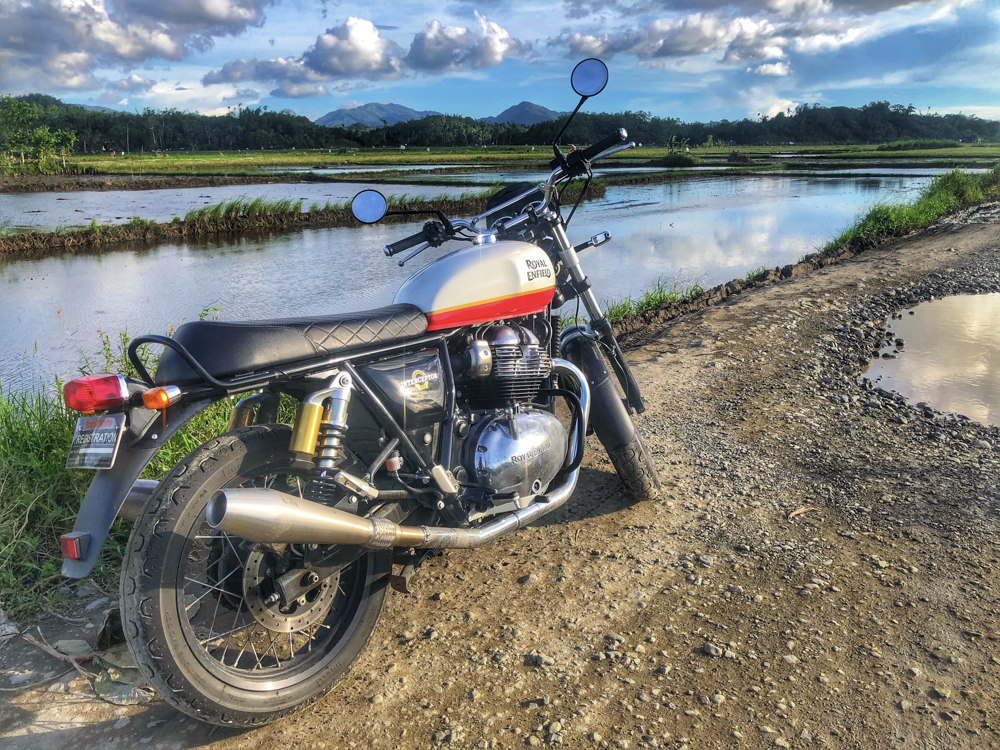 As far as operating costs were concerned, the Interceptor was remarkably affordable to own and operate. Build quality was very good, equal to more expensive Japanese brands. When the bike was brand-new, the "Neutral" sensor malfunctioned and was replaced under warranty. The twin analog gauges also had a tendency to mist in our humid climate. The service center cleaned the inside of the lenses and put new sealant, but the problem persisted. Oil and filter changes at 1,000km and 5,000km cost around P4,500 at Royal Enfield's service center in Mandaluyong. For such a bellicose engine, it was thrifty at the pump, delivering anywhere from 25-30km/L depending on how frequently I whacked the throttle wide open.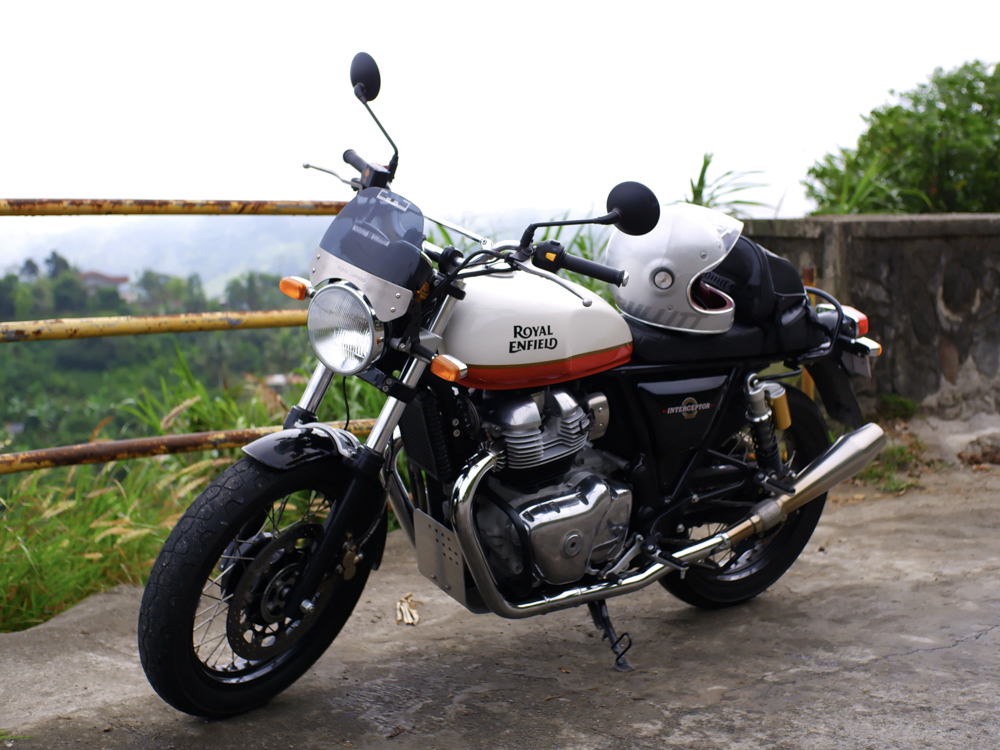 Still, the budget nature of the bike meant that some corners had to be cut. While the stock suspension was comfortable for all-day riding, it was just too flaccid anytime you flogged it. The rear would noticeably squat under power, then lift when you close the throttle. To quote a fellow Interceptor owner, "the fork is shite," juddering over mid-corner bumps and ripples, totally out of sync with the road surface. Suspension upgrades from YSS and Öhlins were available, but these were pricey (around P20,000 and P50,000, respectively).
Another miss is the choice of spoked rims. They look period-correct, but there's a reason why most manufacturers have long shifted to tubeless, cast-alloy wheels. Requiring the use of inner tubes, the Pirelli Phantom Sportscomp tires gave me numerous flats over the course of ownership. Bar one especially long nail that would have flatted a more resilient tubeless tire anyway, even small objects poking through the rubber were enough to cause a puncture. I always rode around with two spare tubes—one for the front and one for the back—and dreaded having to look for a vulcanizing shop in the middle of nowhere. Several owners I know converted their wheels to tubeless using an aftermarket kit, with mixed results.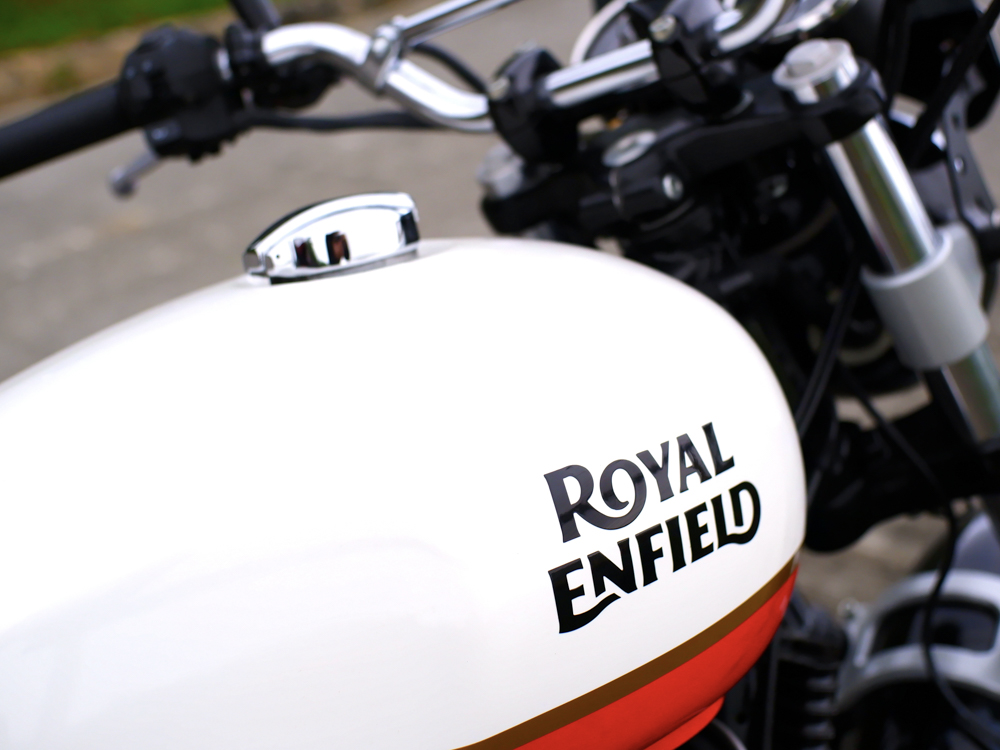 My original plan was to keep the bike for several years—or even keep it forever—but a looming change in residency and the family business meant I would be spending less and less time with the Interceptor. With most of the riding where I'd be moving requiring a bike that is more along the lines of an adventure/dual-sport, it was time to let Lily go.
Is the Interceptor a good first bike? Definitely. The basic design and engineering is solid, and the lack of advanced tech is a boon to long-term maintenance and forces a committed rider to hone his skills. Keeping pace with more expensive machines and dealing with its handicaps was an educational challenge.
Like a fighter pilot learning to fly with a Cessna before moving on to faster birds, the Interceptor and its café-racer sibling Continental GT are excellent "learner" motorcycles. For a lot of people who just want a simple machine and have no aspirations of breaking 200km/h, it's actually more than enough bike. Every time I pinned the throttle and hunkered down on the tank—windblast in full force and exhaust growling away like an angry bear—the experience was more P-51 Mustang than Cessna.
And that, in essence, is the best thing about this motorbike.