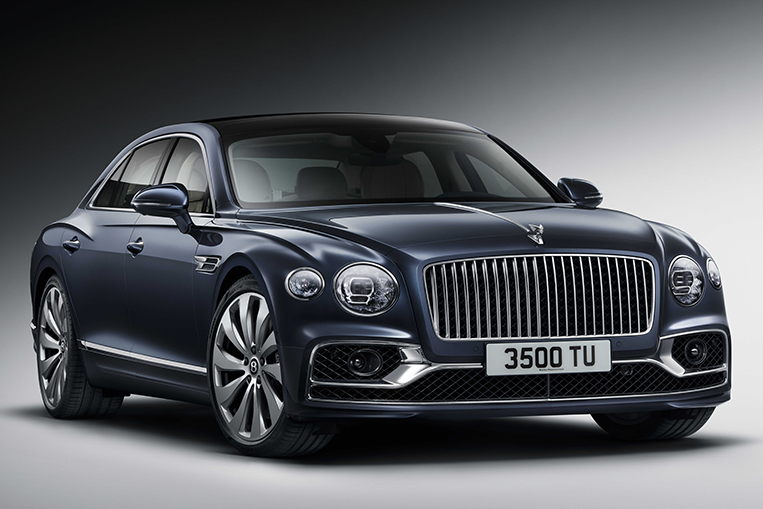 When the modern Bentley Flying Spur first hit the roads back in 2005, it still carried the word "Continental" in its name to highlight the fact that it was the four-door version of the sportier Continental GT. Then, in 2013, this prefix was dropped, with Bentley stating that simply calling it Flying Spur would allow the brand to take the car into a more opulent direction. The crew from Crewe certainly wasn't kidding when they said that, as amply demonstrated by the latest Flying Spur that has just been unveiled to the world. In true British style, it aims to make the passengers of lesser luxury limos feel like second-class citizens, while at the same time unleashing an ungodly amount of power onto anyone lucky enough to sit behind the wheel of this motoring masterpiece.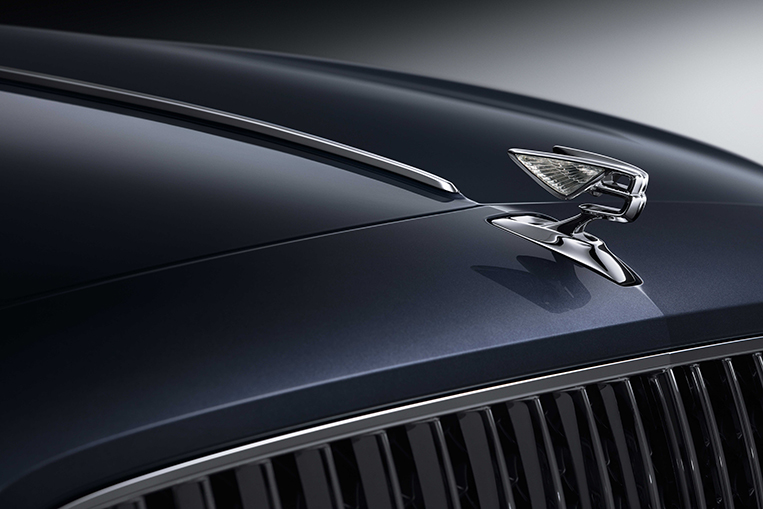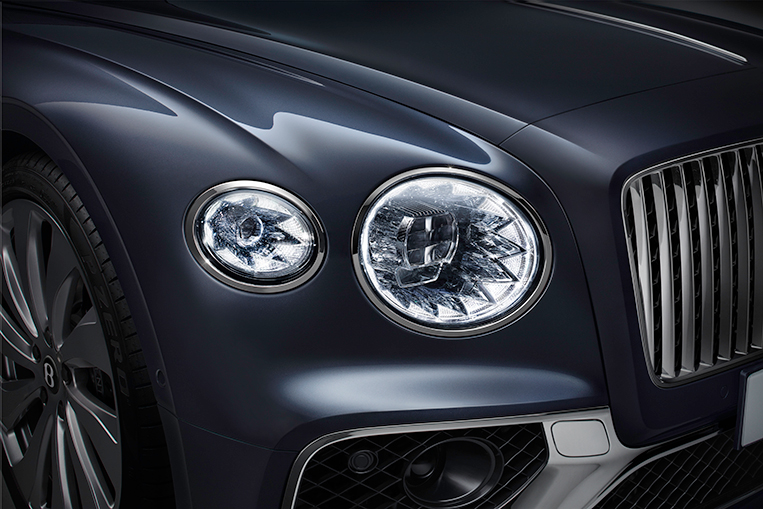 The first thing that strikes you about the third-generation Flying Spur is its stunning design. For a car that measures 5,316mm in length and 1,978mm in width, Bentley's luxury cruiser looks remarkably sleek and elegant, while at the same time having a beefy road presence that more than just hints at its sports-car-like capabilities. The front is dominated by a grille featuring vertical vanes fitted against a black radiator matrix in a nod to the 1957 S1 Continental Flying Spur, with the now Bentley-typical round-eye LED matrix headlights sparkling to the left and the right of it. The front is topped off by an electronically deployed and redesigned Flying B hood ornament.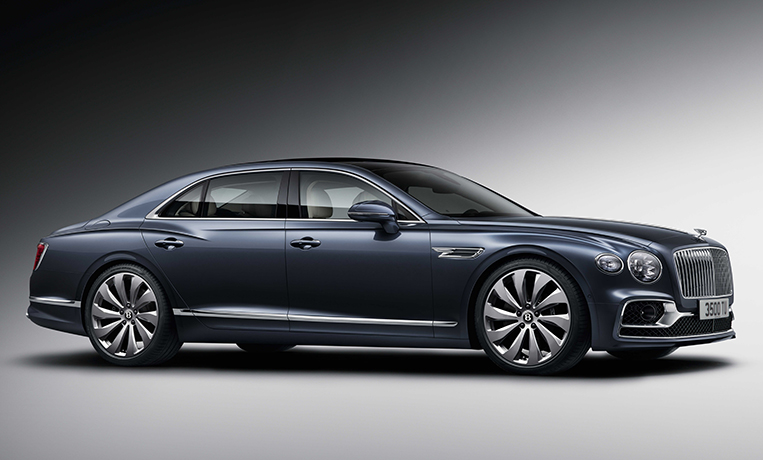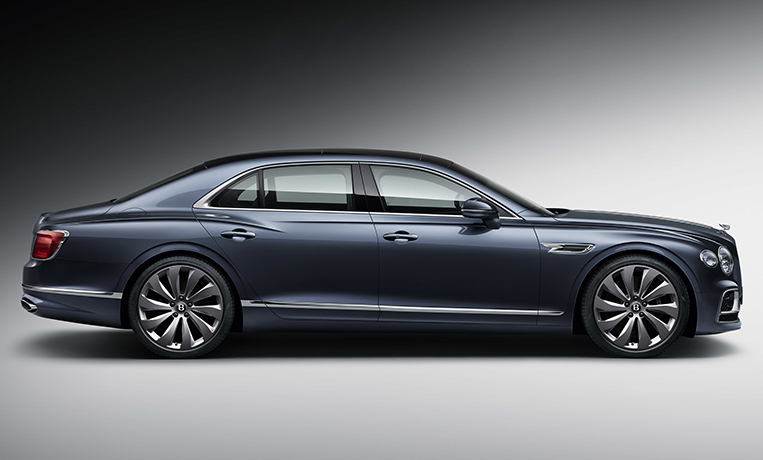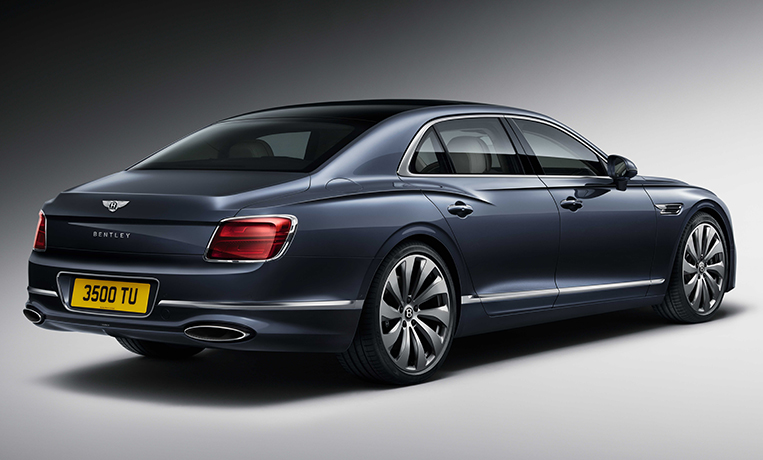 Look at the car from the side and your eyes will be drawn to the sculpted profile, the flowing roof curvature, and the muscular wheel arches that give this automobile the appearance of a bodybuilder in a made-to-measure suit. At the rear, wraparound taillights adorned with the familiar 'B' graphic round things out and will make for a pretty sight when this rocket ship is pulling away from you, which it almost certainly will and that's regardless of what vehicle you may be using to try and follow it. To make sure that Bentley's latest stunner isn't just a pretty face but also packs a potent punch, its engineers have fitted it with the well-known 6.0-liter, twin-turbocharged W12 block that now produces 635hp and 900Nm. Together with the eight-speed dual-clutch transmission and the new active all-wheel drive system, that's enough to propel this 2.5-ton machine from zero to 100km/h in a mere 3.8 seconds, and to a ludicrous top speed of 333km/h.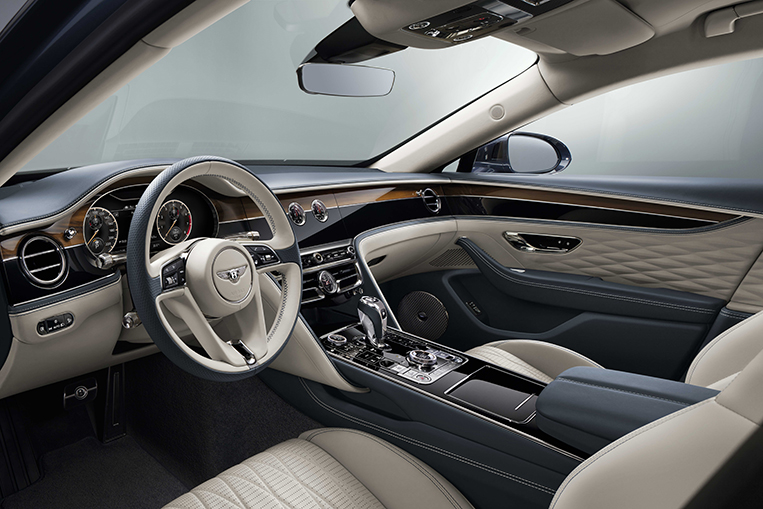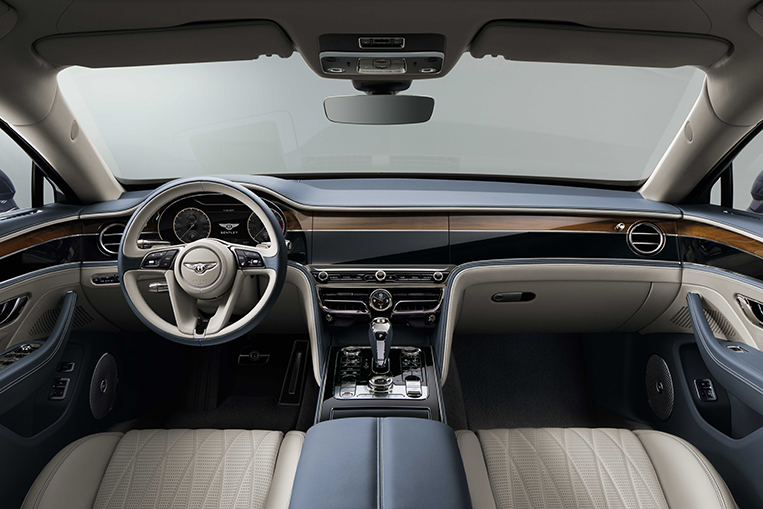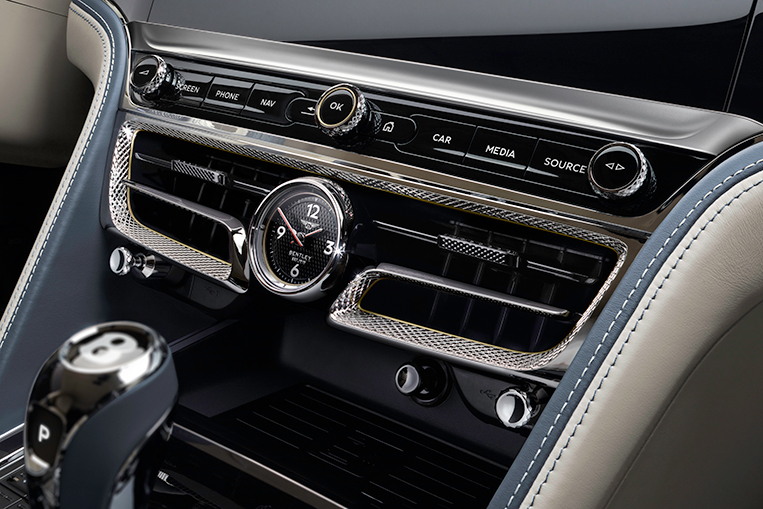 Chances are that passengers will not feel this earth-shattering performance very often, but if they do, at least they'll get thrown around in one of the nicest cabins money can buy. In true Bentley style, the interior of the new Flying Spur is an unbridled exercise in opulence, a symphony of leather and wood that now also features the Bentley Rotating Display, a section of the dashboard that shows either wood veneer, a set of analog instruments, or a 12.3-inch touchscreen. Buyers can choose from at least 15 different hide colors, three audio systems, and other options such as a panoramic sunroof. Of course, anyone wishing to have an even more personalized car can always employ the services of the Mulliner division, where pretty much anything is possible as long as your pockets are deep enough.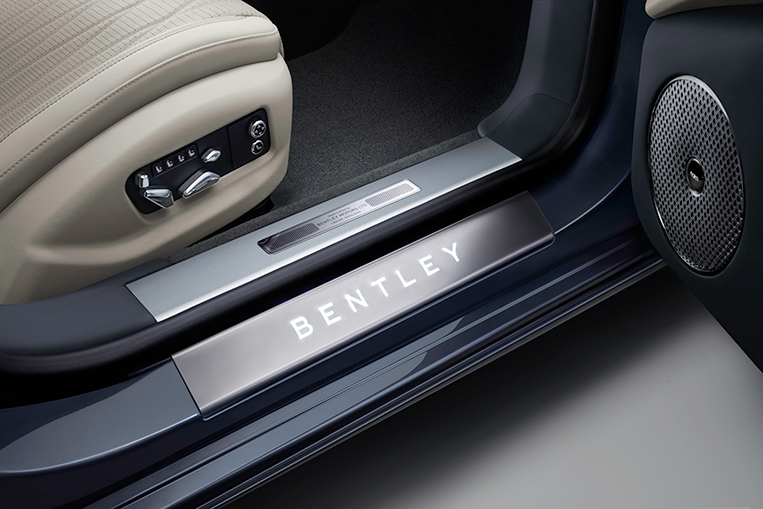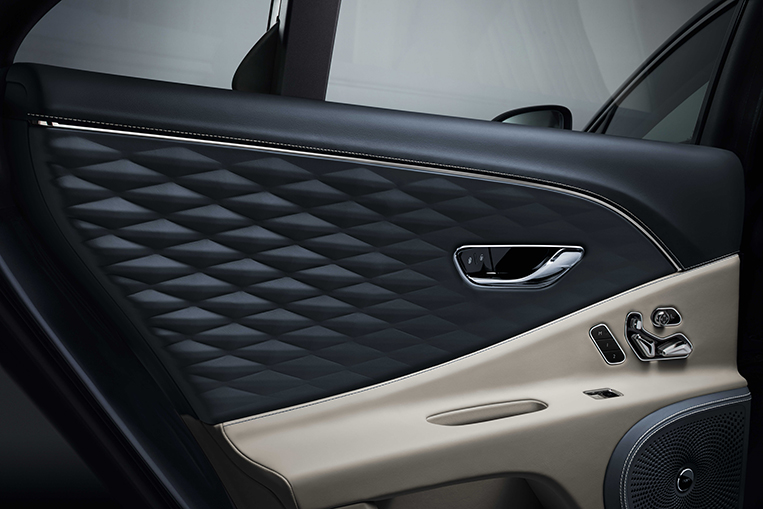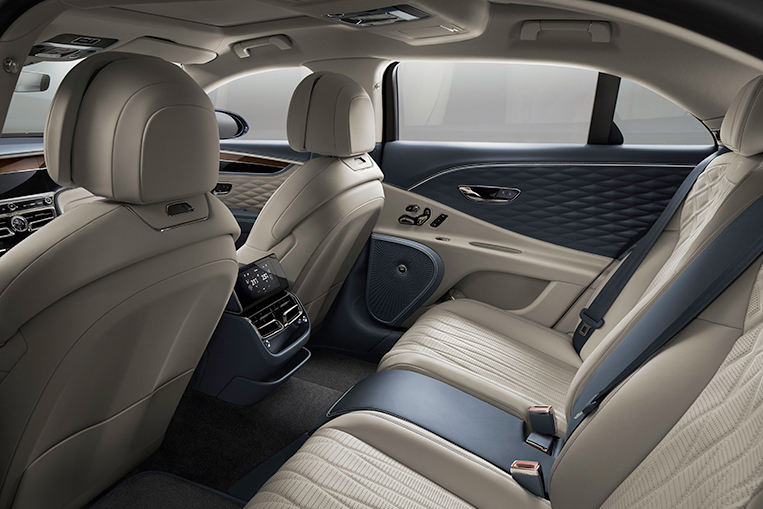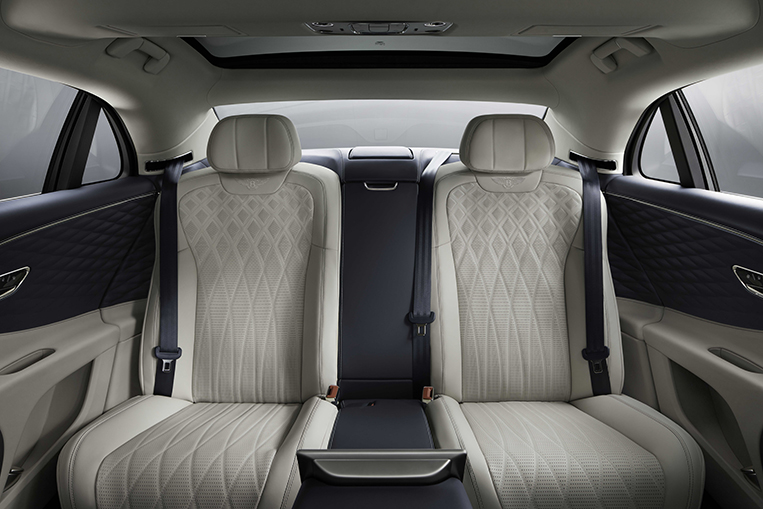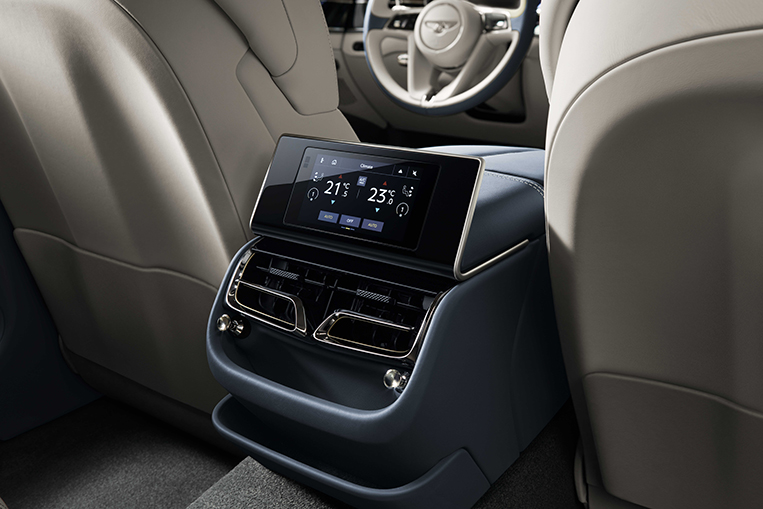 To keep its passengers not only comfortable but also the right way up, the new Flying Spur boasts bigger three-chamber air springs with continuous damping control, a dynamic ride system that promises to keep things smooth on the straights and stiff in the corners, a new all-wheel steering setup designed to improve maneuverability, big brakes that it shares with the Bentley GT, and a host of other driver-assist programs. If you now fancy one of these as your own, then Bentley will be taking your order later this year and deliver it to your door sometime next year. The price hasn't been revealed yet, but as they say in these circles: If you have to ask, it's probably not for you.