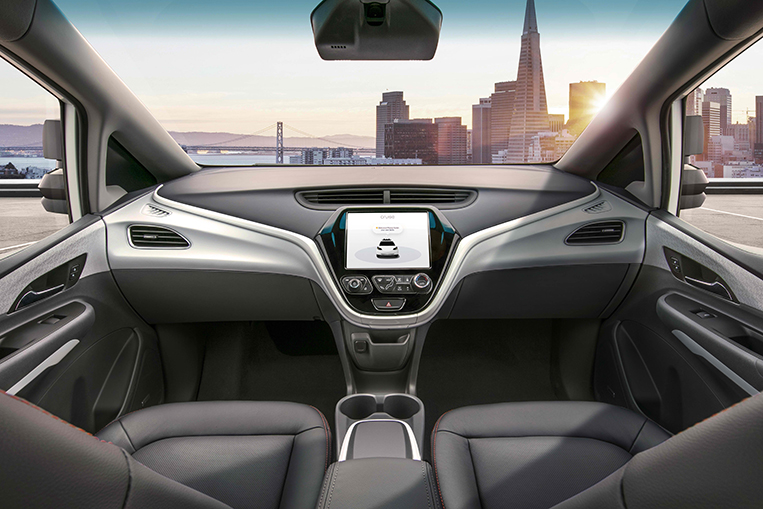 In its 2018 Self-Driving Safety Report, General Motors shares its vision of a crash-less and congestion-free motoring world. The question is: How will the Detroit-based automaker achieve that? How far has the company gone in realizing this vision? The answer to these questions is the Cruise AV.
The car is completely based on the Bolt EV, so it already has the "no-emissions" box ticked. This car, however, has no steering wheel, no pedals and no unnecessary manual controls. Instead, the Cruise AV employs GM's self-driving system that has three main elements—perception, planning and control. To achieve that, the company has fitted the car with a number of cameras, LIDAR sensors, as well as articulating, long- and short-range radars. All of these help the car "see" what is around it.
A number of computers then receive these signals that help the system plan the trip and control the car. These computers are so capable that they can calculate the car's paths 10 times per second, predict various paths at once, and anticipate the movement of objects around the vehicle. GM's Comprehensive Risk Management and Deep Integration systems provide redundancy features to ensure safety.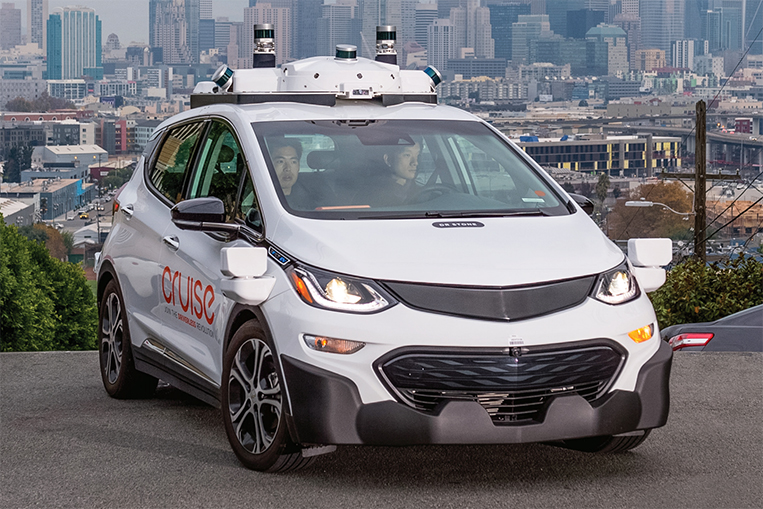 But how can you ride one? Future customers can use a mobile application to request for a ride—just like we do with Grab and Uber now. Then you can fully customize your riding experience as you have the power to alter various settings such as climate control and in-car entertainment preferences. After you confirm your request, your preferred settings are used to prepare the vehicle before it picks you up.
Once you're in the car, touchscreen tablets are available to show real-time information and send notification about the ride. In case of an emergency, you can communicate with GM's remote support personnel by pressing a designated button. The support team will then either initiate contact with the car to manually control it or assist you with your other urgent needs. The Cruise AV's system is so smart, it even closes the car's doors by itself just in case you forget to do so upon disembarking.
If GM gets the US Department of Transportation's nod for the Cruise AV's 2019 deployment, the car will initially be available in San Francisco, California. Then we will see if this autonomous vehicle can really help make roads crash-less and congestion-free as GM envisions.