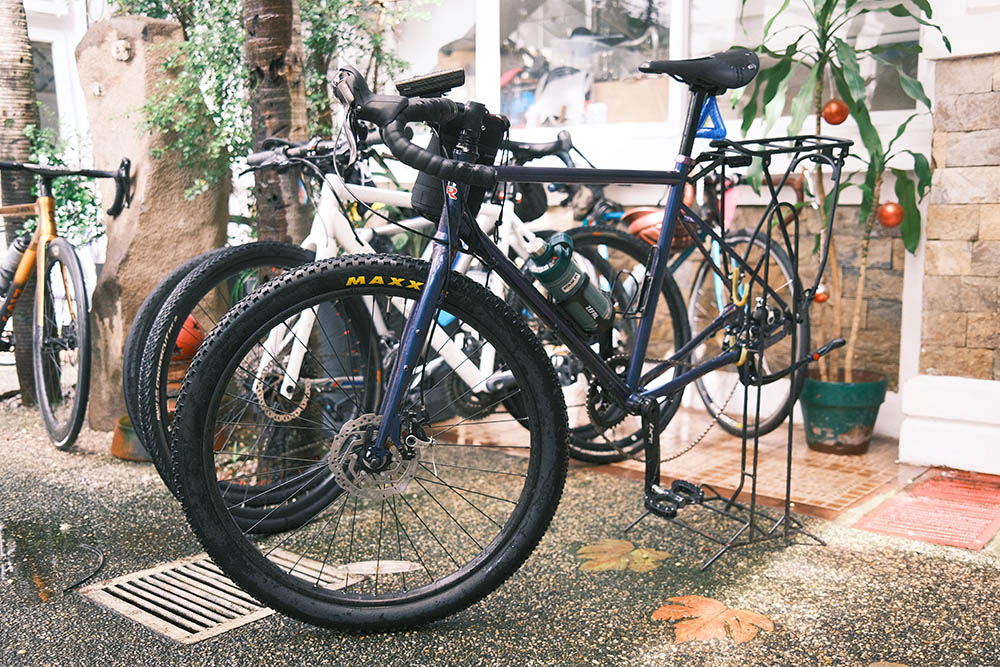 Getting a flat tire is never fun. And after experiencing it twice, I finally decided to go tubeless. After all, if even the people at the shops have difficulty removing the inner tubes of my tires, then what chance do I have of fixing a flat on my own, out in the field?
I didn't want to ditch my current tires, but I had no choice but to get new rubber to ensure there wouldn't be sealing issues. So, I settled for a pair of Panaracer GravelKings. The conversion worked, and my gravel bike is now running tubeless.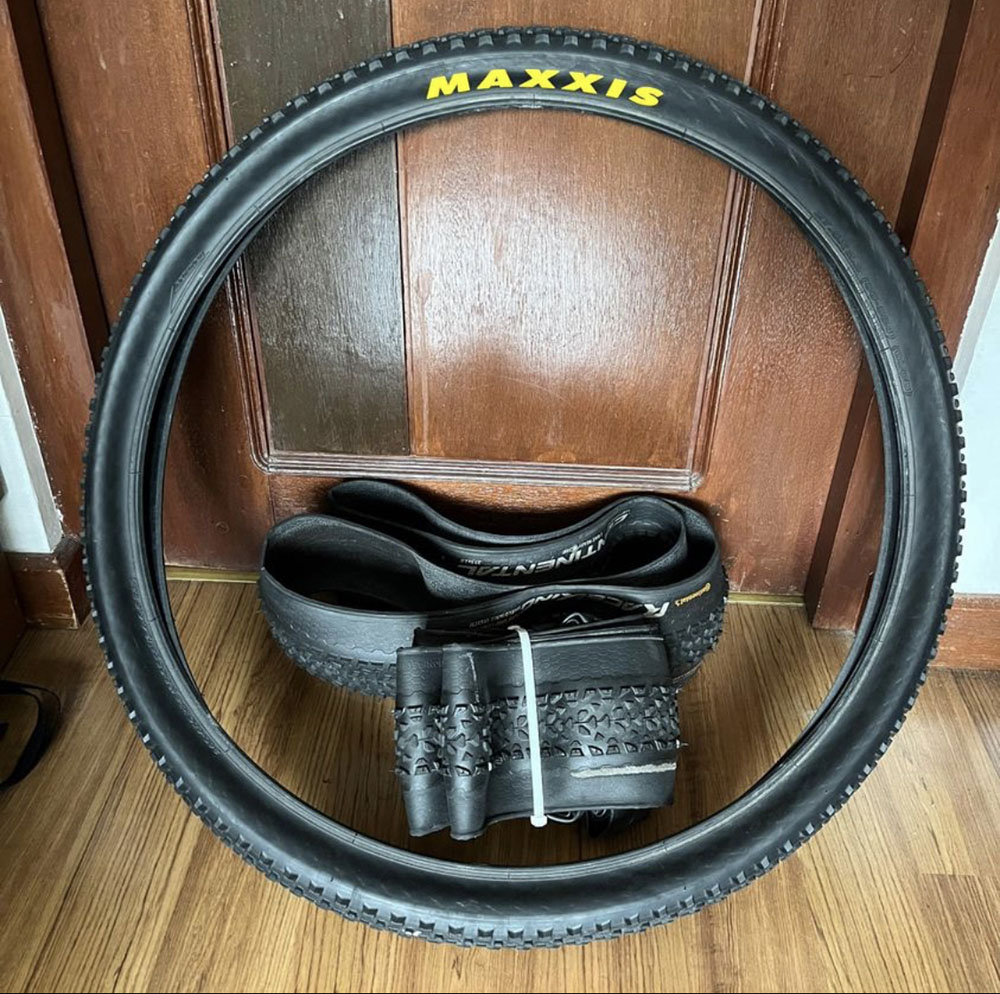 However, I had three spare tires (one Maxxis Ikon and two Continental Race Kings) that were going to be stuck lying around the house. The natural move would be to sell them, so I made an online listing on Facebook Marketplace. Among the inquiries that led nowhere, there was one person who was pretty insistent on getting my pair of Continentals.
I was willing to sell those separately from the Maxxis, but he lowballed me and even asked for free shipping. As a seller, I usually mark up my items to account for people asking for a last price, especially those outside Metro Manila. I don't mind giving a discount or free shipping, just not both at the same time.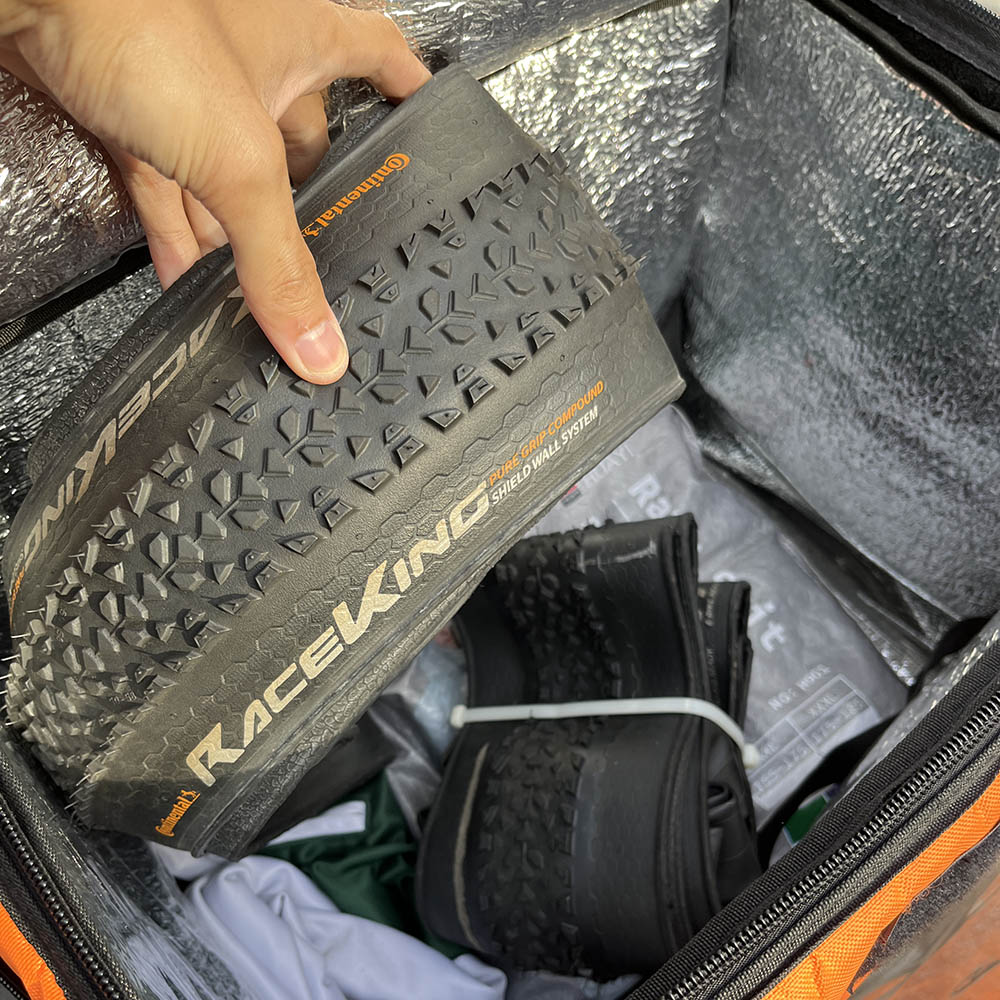 If the person was just a cheapskate, he would've backed off already. But he didn't. Curious, I asked him where he was located to see if I could personally deliver the tires to him. The guy said Dasmariñas Village would be the nearest location as he worked there. It felt strange getting lowballed by someone in an exclusive village like that.
But when he said that he traveled all the way from Novaliches to get to work and that he would prefer to meet at the Magallanes MRT Station around 5pm, I had a lightbulb moment. After asking him some questions, he said he was a worker in the village and he would bike-commute every day, even working half-day on Saturdays. However, his tires were worn-out, and that's why he was taking public transportation.
Inspired by Tambay Cycling Hub's community parts bin, I figured that rather than holding on to my tires—which were going to be sold for dirt cheap anyway—why not just give them away to someone who needed them? Now, there was no way for me to really verify his story, but that's between him and God. I only asked that he pay for the delivery fee.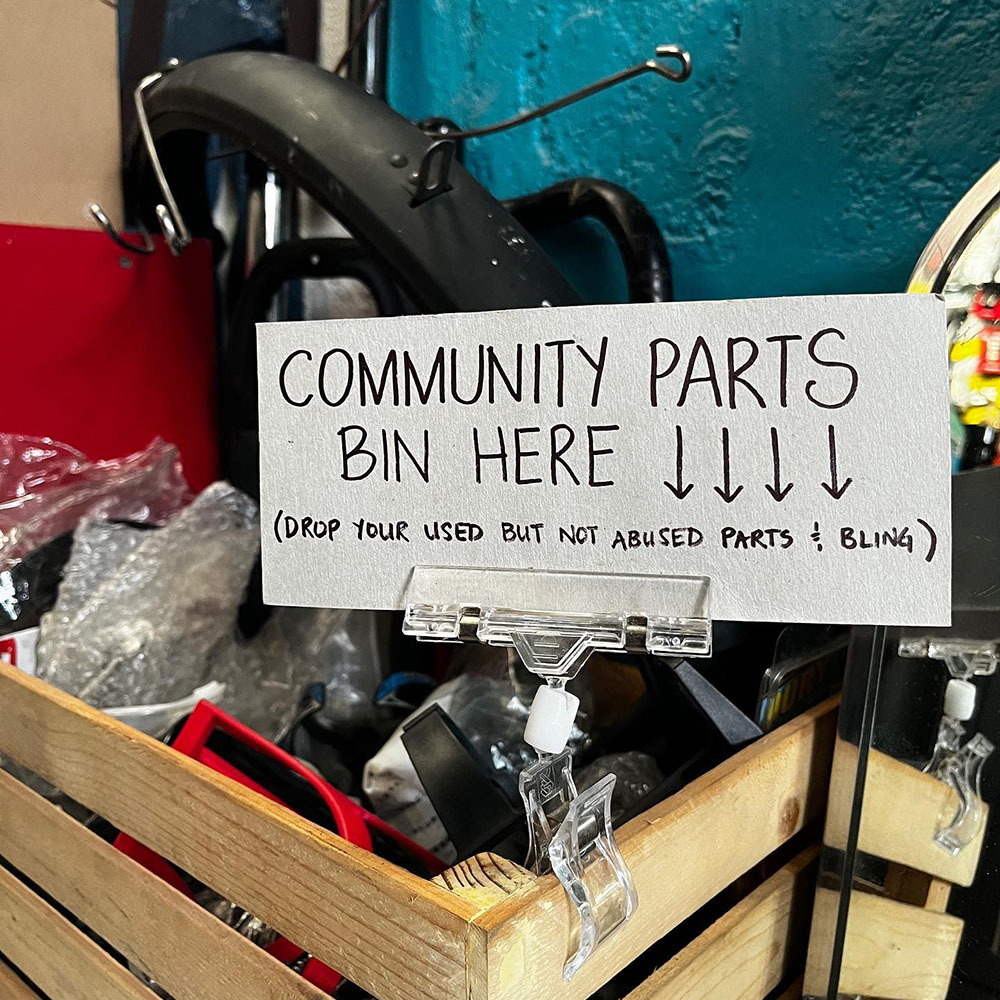 Cyclists have a tendency to be stereotyped as weekend riders going around for leisure on bikes that cost as much as a cheap car. However, the reality is that the majority of bikers are just ordinary people trying to get around the city with whatever's available to them. They aren't in it for the sport. It's their only means of transportation.
While I do enjoy cycling as both a form of mobility and a hobby, most aren't privileged enough to experience it as the latter. It's easy to get caught up with the budol and "upgraditis," but do we realize how blessed it is to have a working bicycle and to not have your livelihood depend on it?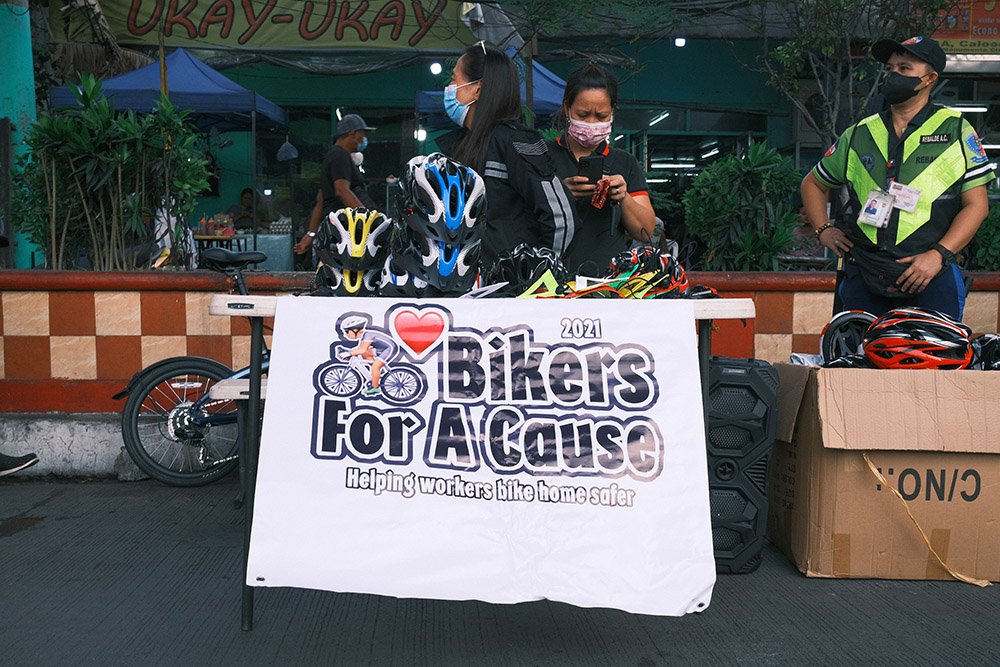 I used to be averse to charity as I thought poor people were simply taking advantage of the generosity, while donors used it to feel good about themselves and impose their self-righteousness on others. But it doesn't have to be like that.
Bikers for a Cause has been giving away helmets at places like Monumento and West Service Road, where manong bikers pass on the way home from work. Mobile in MNL holds fundraisings, such as the "12 Stops of Christmas" last December, to donate bike lights and keep cyclists safe on the road at night.
You don't have to be clever or rich to help out as long as you have the right heart and attitude. It can be as simple as tipping delivery riders and cyclists. Offering them water and snacks can also go a long way with the grueling yet essential work they carry out day after day.
Do you have any ideas of your own?