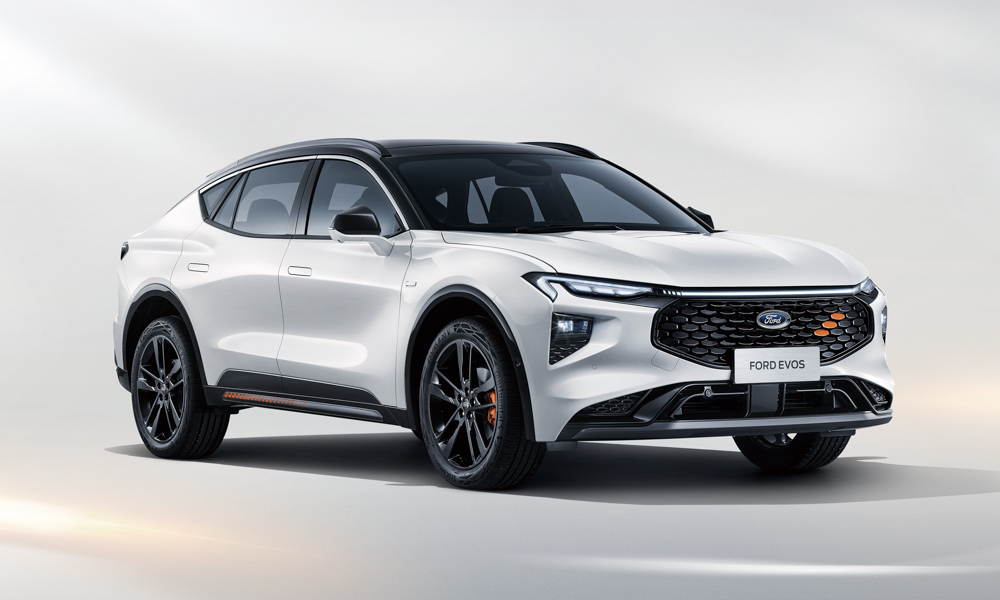 The Shanghai Auto Show is in full swing, and as expected there are a lot of crossovers. But one of the models that have stood out is this one from Ford. And the Blue Oval's latest SUV is called the Evos.
Taking center stage up front is the large "3D parametric scale" grille. This is flanked by slim LED headlamps with a lightbar that runs the car's width. The sides have handsome creases and curves, complemented by blacked-out wheels, roof, and side-mirror covers. The shapely SUV actually looks like a raised fastback, and we like it. While Ford doesn't have images of the rear end, it says that the Evos's taillights have a "scale pattern" and integrate "Ford's design heritage with Chinese aesthetic values."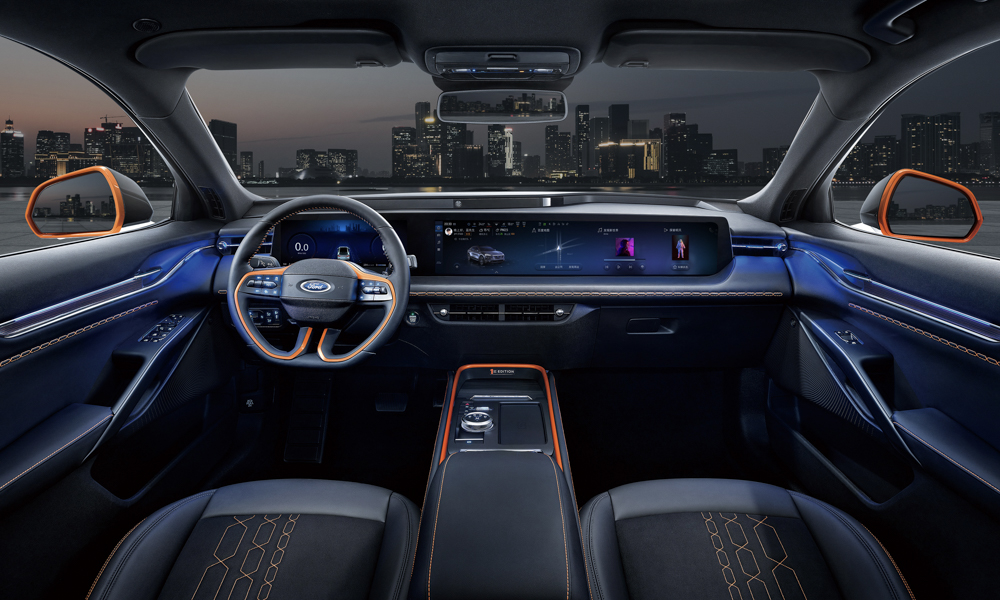 Those looking for the latest in in-car tech will not be disappointed by the Evos. The dashboard is dominated by a wide 1.1m screen. While not as big as Mercedes's Hyperscreen, it's spacious enough to combine the 12.3-inch instrument display and the 4K touchscreen infotainment system.
The software is based on the Sync+ 2.0 system with Baidu's AI technology. A "virtual co-driver" works the UI according to the preferences of the driver and the front passenger. Ford claims extensive customizability with users having the ability to personalize audio system settings, ambient lighting, and seat position. In the works is a subscription service for convenience features, media content, and over-the-air updates.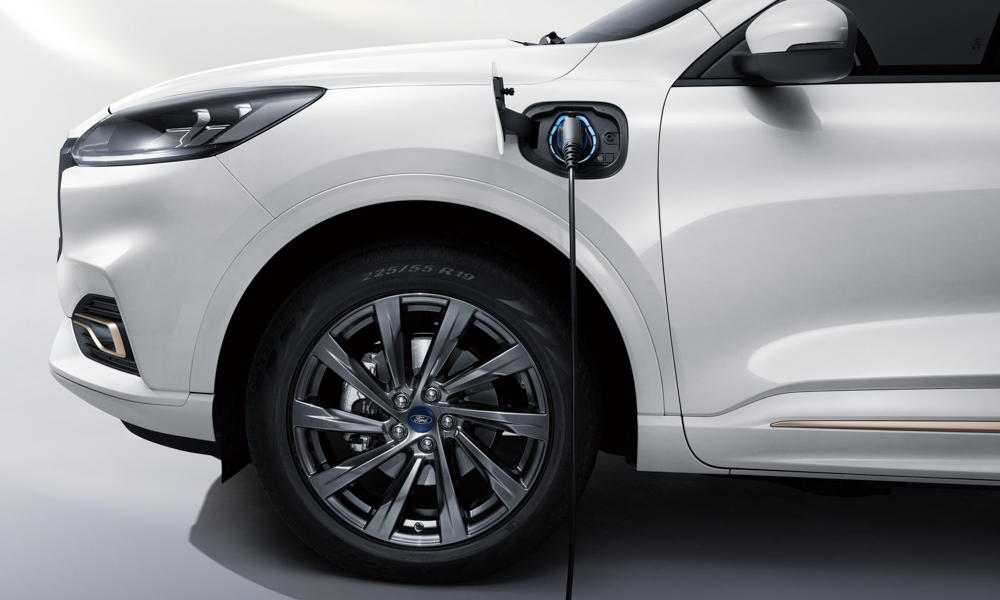 The Evos is equipped with BlueCruise, categorized as a Level 2 self-driving system. This driver-assist technology allows the car to be operated hands-free on a network of approved roads. C-V2X, a type of vehicular communications system that makes use of cellular networks, will help drivers navigate potential obstacles, thereby improving safety.
NOTE: Apologies for initially identifying this car as an electric vehicle. Turns out it is powered by an internal-combustion engine.