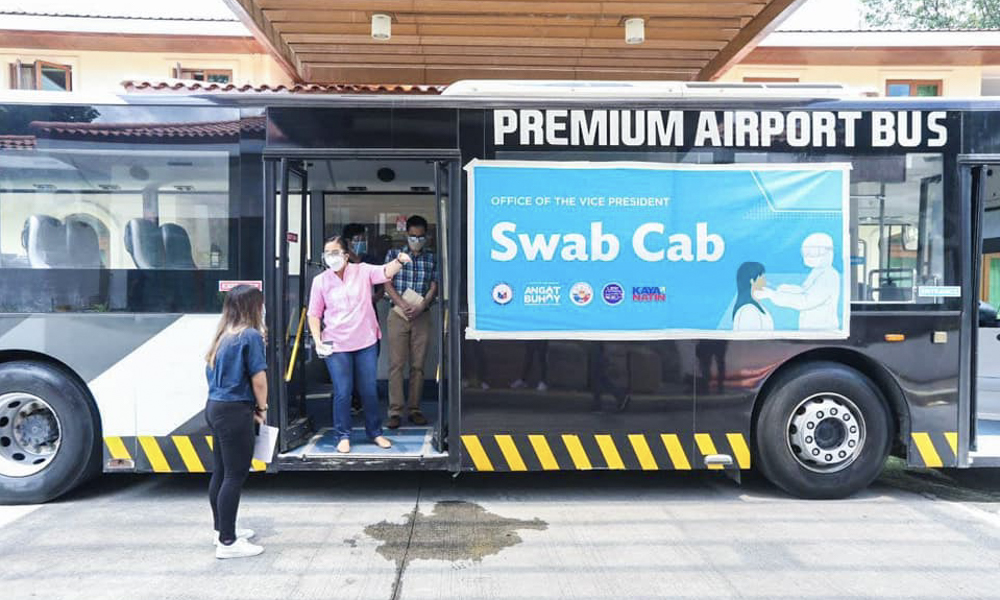 It seems that this administration's default response to alarming rise in COVID-19 cases is to enforce localized lockdowns instead of a medicine-based approach such as mass testing. And while neighboring countries have started to ease restrictions on travel and social gatherings, it is only now that measures like a mobile testing lab are being rolled out.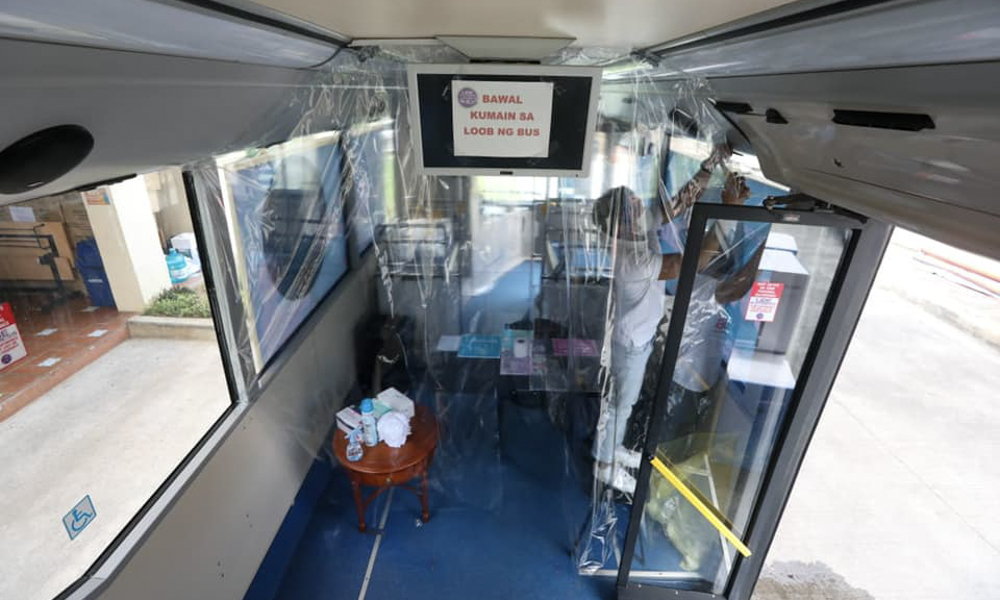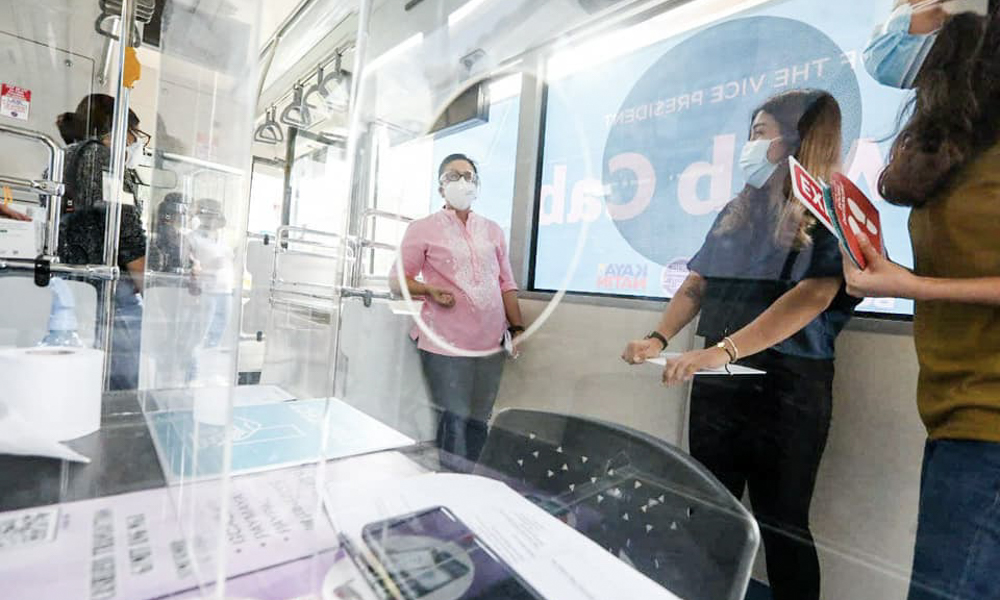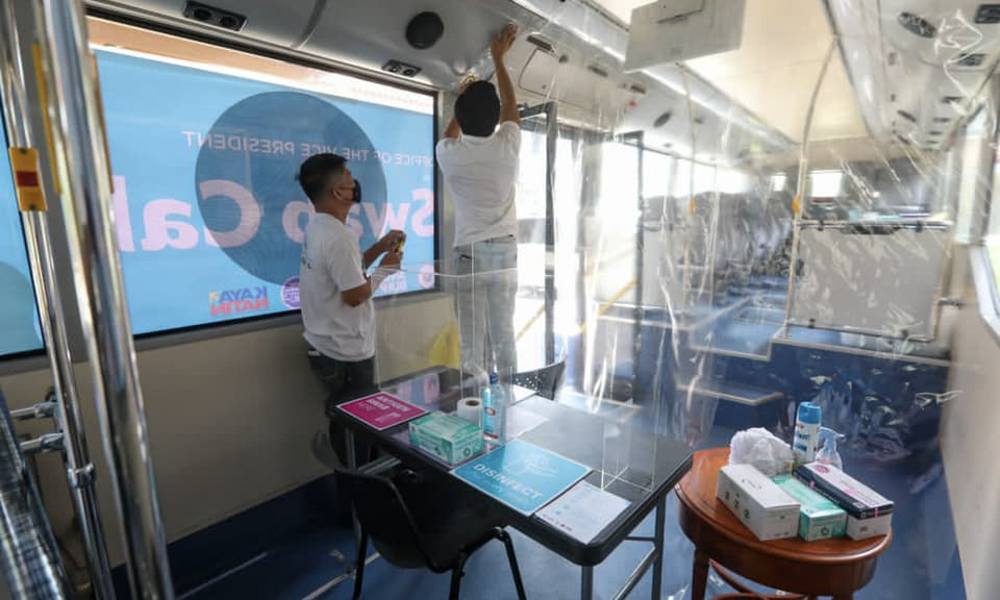 A Facebook post by Vice President Leni Robredo previews what looks like an airport bus repurposed for COVID-19 testing. Details are still scarce about the vehicle, which is being called the "Swab Cab." But from what we can tell from the pictures, the bus appears to have a reception area near the front and a testing area toward the back. Large arrow signs direct the flow of patients inside the cabin. And finally, there are plastic curtains and transparent barriers to shield the medical staff manning the tables.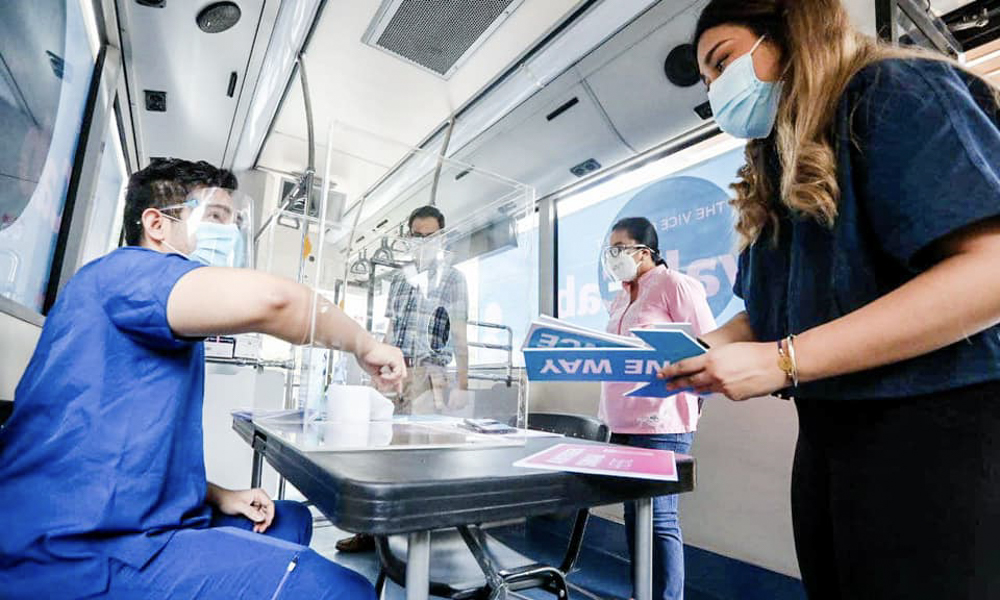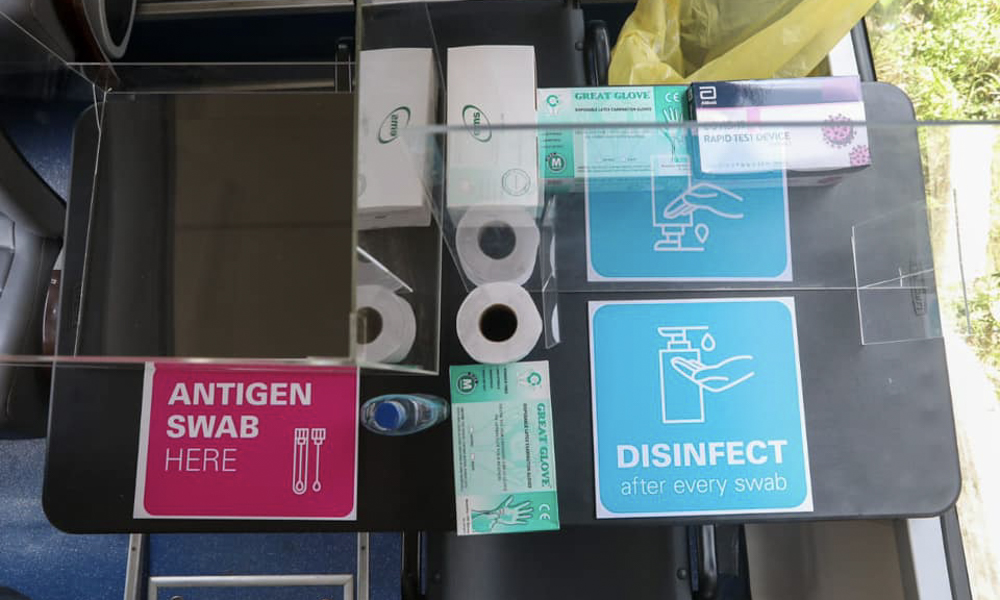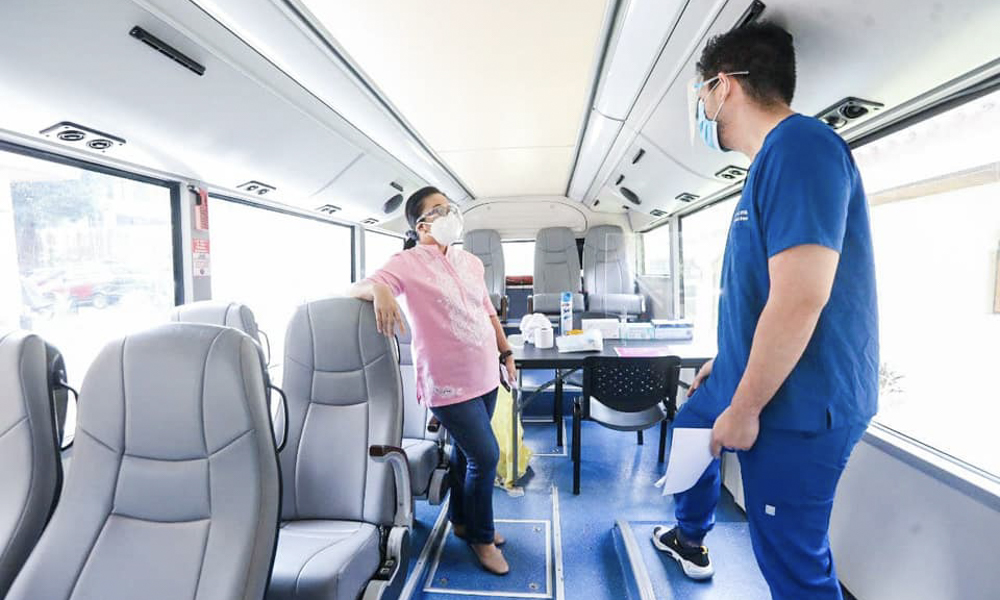 The Swab Cab is scheduled to be deployed in high-risk areas starting tomorrow—with Malabon being the first in line. As the bus is one of the low-floor types used as airport shuttles, it's likely that this mobile test lab will be open to seniors and PWDs. And best of all, each antigen test is free of charge, which gives us a tiny bit of hope that some of our taxes do go where they're supposed to.