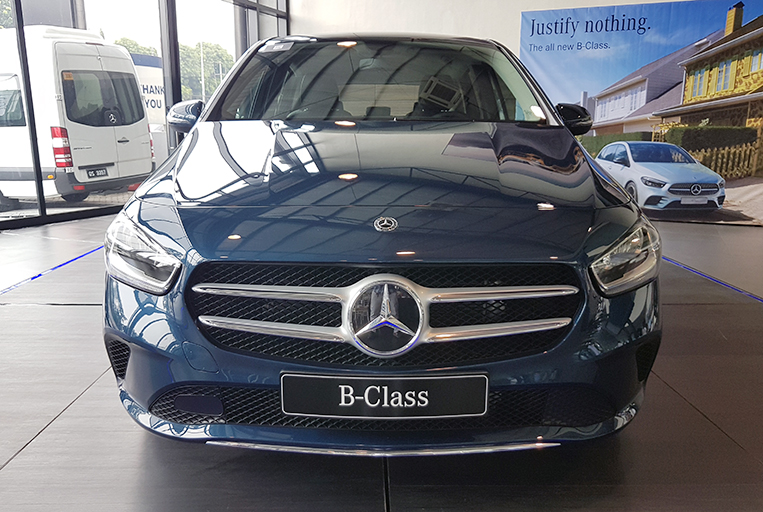 Picture this: You're married, and the wife has a baby on the way. For obvious reasons, the sleek Mercedes-Benz C63 AMG parked in your garage will no longer cut it for family duties. You go to the nearest Merc dealer and attempt to convince the missus to trade the car in for a Mercedes-AMG GT 4-Door Coupe. But no. She points at a dark-blue blob in the corner of the showroom. It's a B-Class. Your life is officially over.
Except for the fact that it doesn't have to be.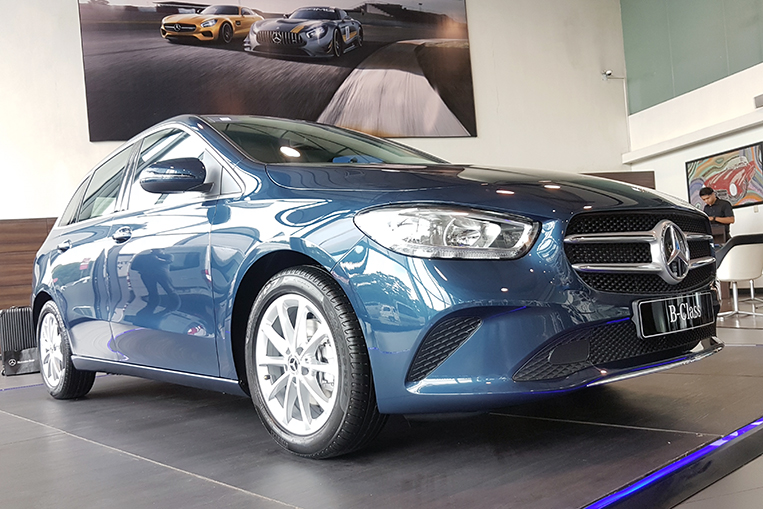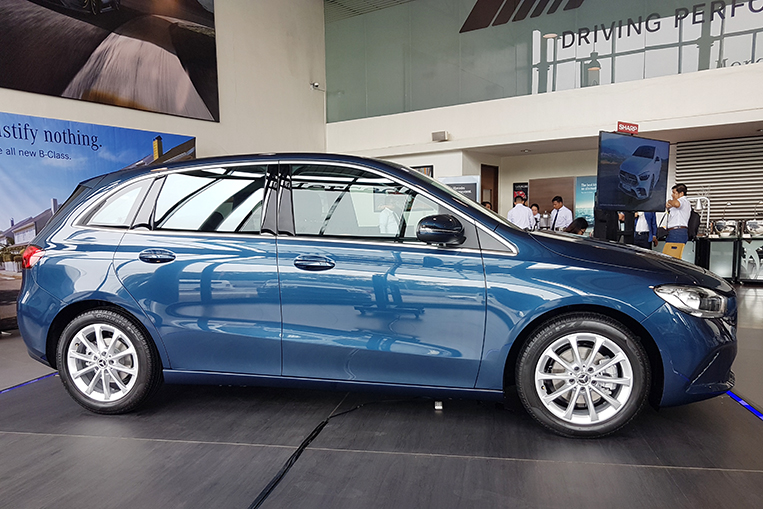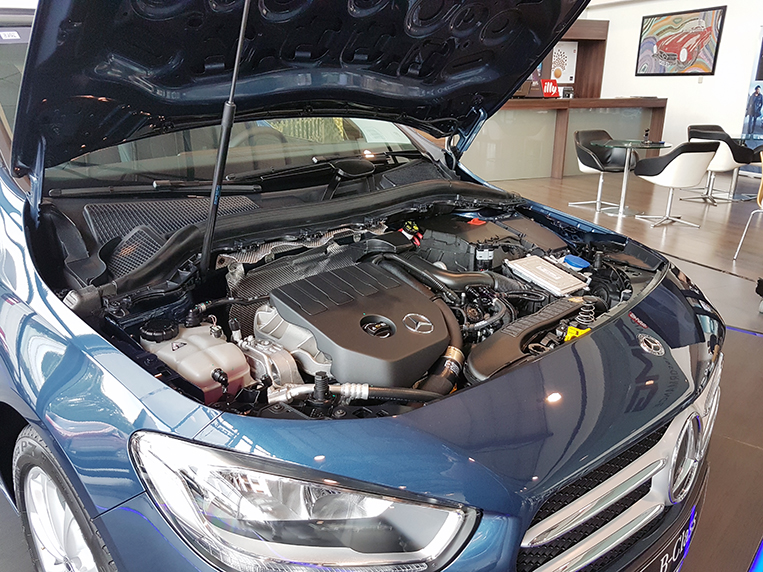 The newest iteration of Mercedes's people carrier is in its third generation, and the B180 Progressive version for our market is equipped with a 1.3-liter straight-four turbo gasoline engine rated at 136hp and 200Nm. Slimmer headlamp and taillamp units make it look more like a low-slung hatchback rather than a tall MPV. Elements at the front end—the radiator grille and the air intakes in the bumper—are well proportioned. The tailpipe finishers don't really give it sporting cred, but they appear nice in chrome. All in all, this is not something you'd have to drive with a paper bag over your head.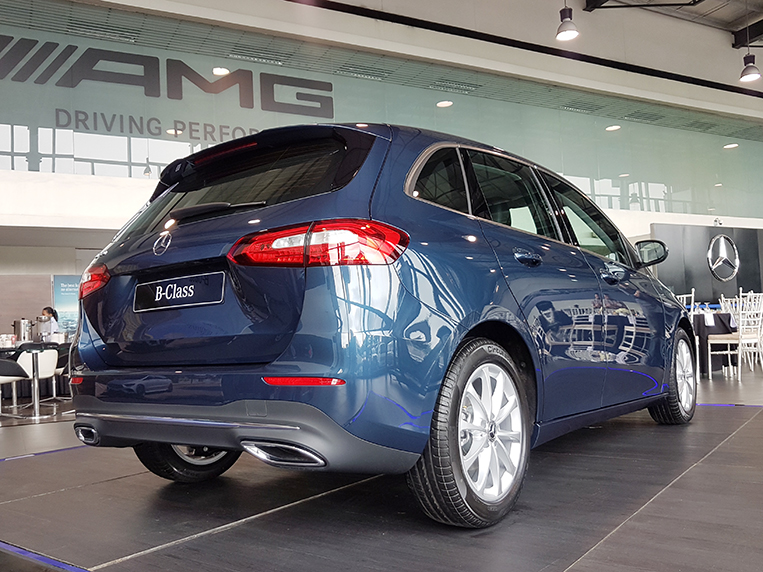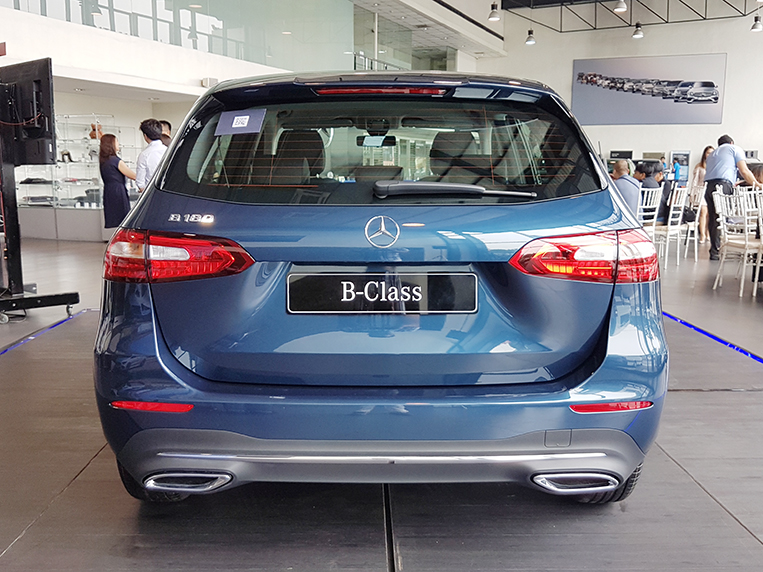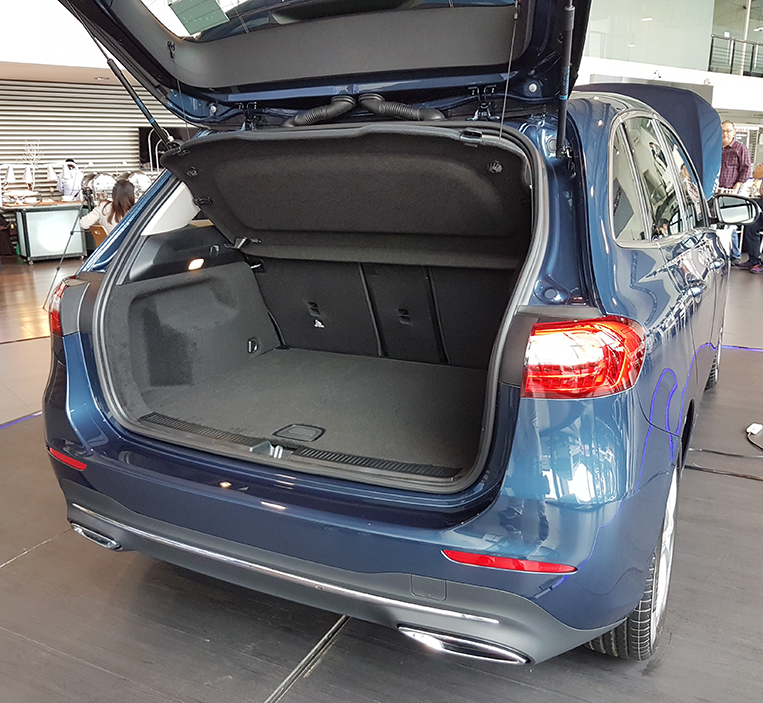 Hop inside and the interior room is more generous than the compact exterior dimensions suggest. Space in the back is excellent with a high ceiling and deep footwells that should allow even tall occupants to sit comfortably on long drives. The leather seats have clearly marked Isofix anchors for child seats. The cargo area boasts something that's becoming increasingly common among MPVs and small crossovers: an adjustable floor. Two detents allow the bottom panel to be moved, making the floor shallow or deep. The deep setting, combined with the removable parcel shelf, allows medium-size luggage to be carried upright. Definitely ticks the wife's boxes.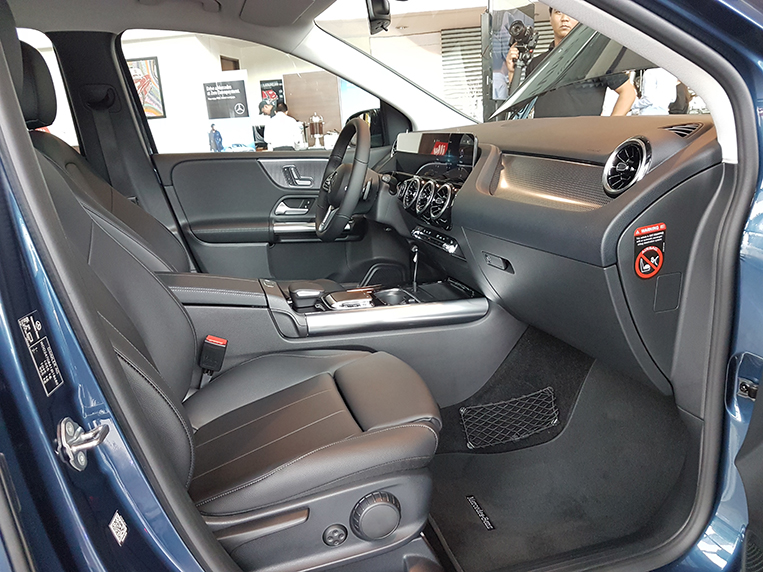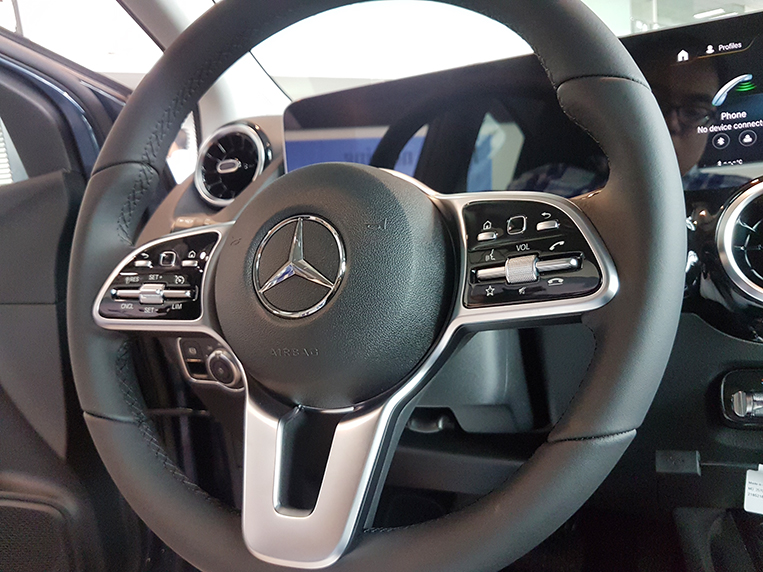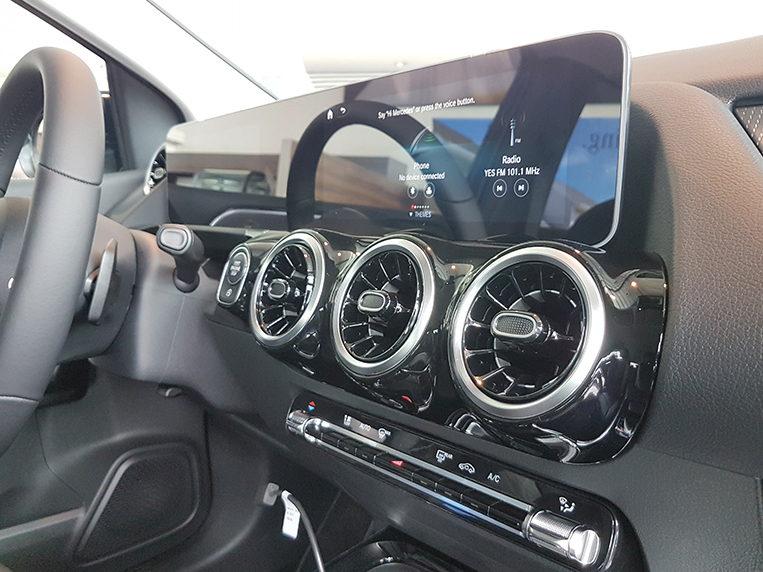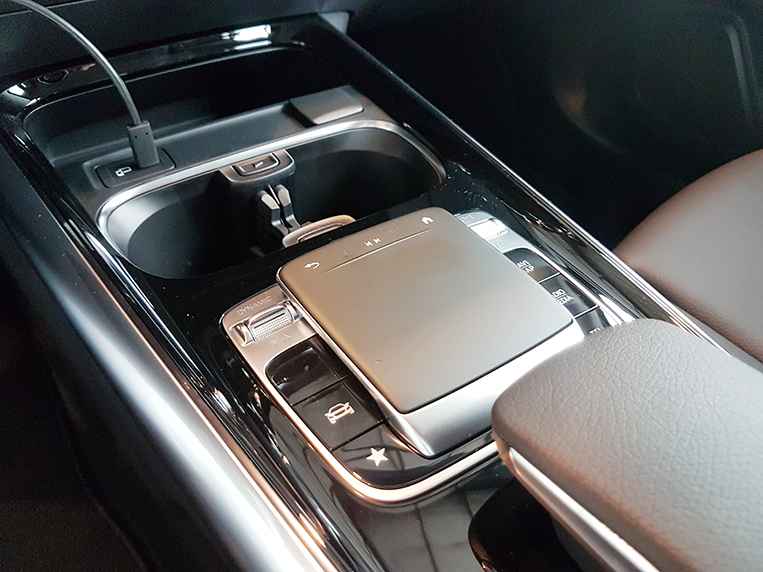 The cabin has one really nice trick up its sleeve. That ultrawide screen serving as the dashboard and infotainment system? It's powered by MBUX, the neat user interface developed in-house by Mercedes-Benz which debuted on the A-Class. Obviously, this high-tech piece of kit has the usual convenience features like satellite navigation and smartphone connectivity. But the great thing about MBUX is that it can be woken up by just saying "Hey Mercedes!"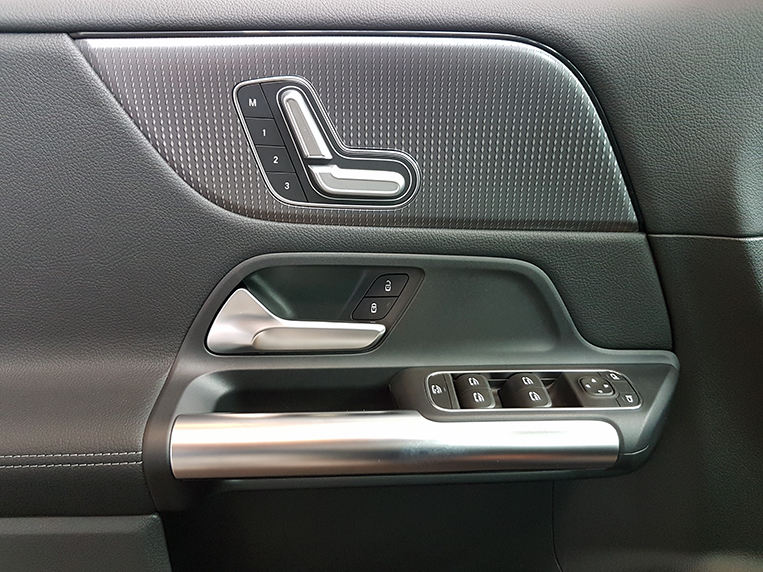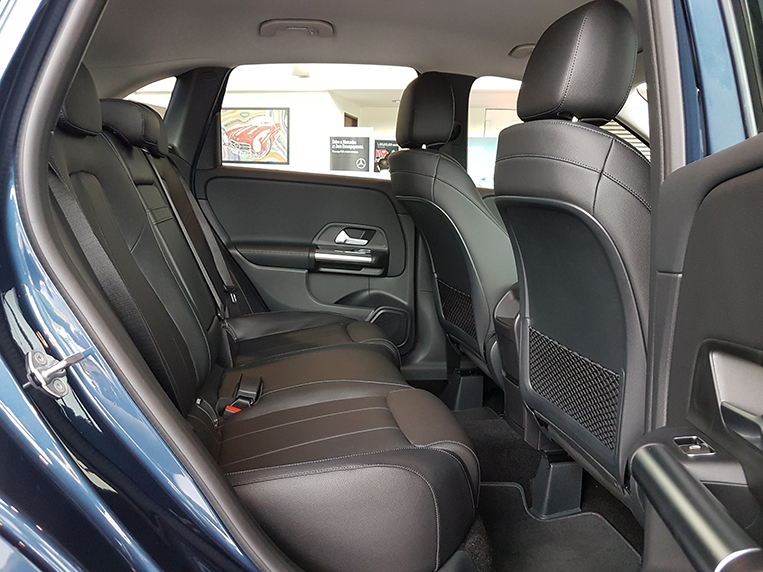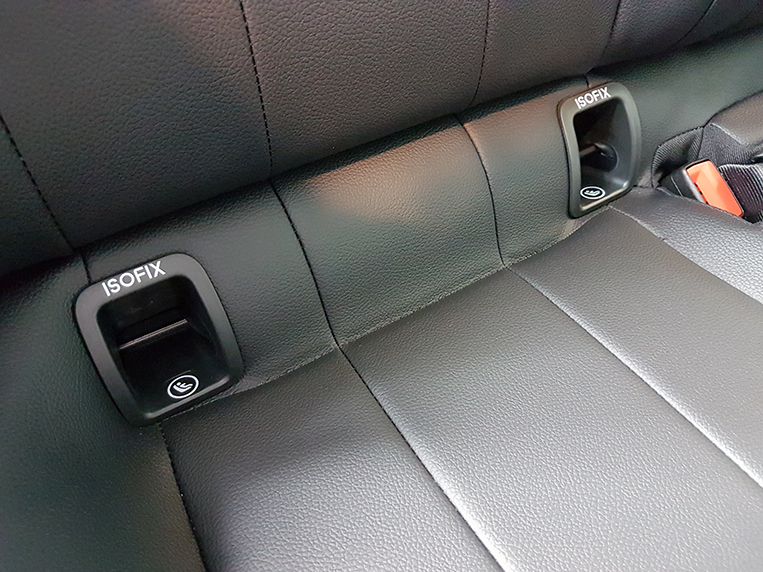 So that's the all-new B-Class, now priced at P2,690,000. Proof that you don't have to get rid of the Mercedes-Benz life in the face of a growing family. It's certainly not a tire-shredding AMG, but it's proof that you've got your priorities sorted out—that the household comes first before other worldly pursuits. That or the missus is the real boss. And there's no shame in either one.