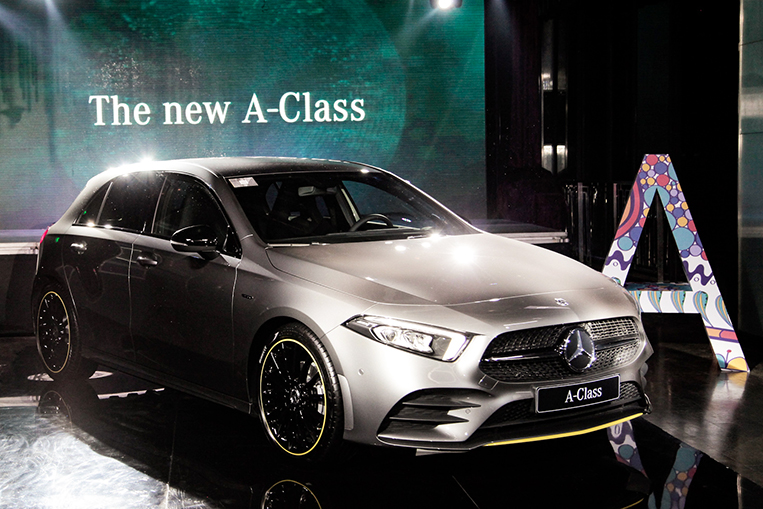 They say people are now falling out of love with the automobile. The Japanese even have a term for this: kuruma banare. It means "demotorization," which is used to describe young people's indifference toward motor vehicles. Where kids in the '80s tacked posters of sports cars on their bedroom walls, their present-day counterparts are content to just stare at electronic tablets all day.
So, how do you market a brand-new car—a premium one in particular—to a generation that has wholeheartedly embraced the digital revolution? Simple: Make it behave like a wireless gadget on wheels. That's exactly what Mercedes-Benz has done to the fourth-generation A-Class, which the Auto Nation Group, the authorized distributor in the Philippines, has launched in our market.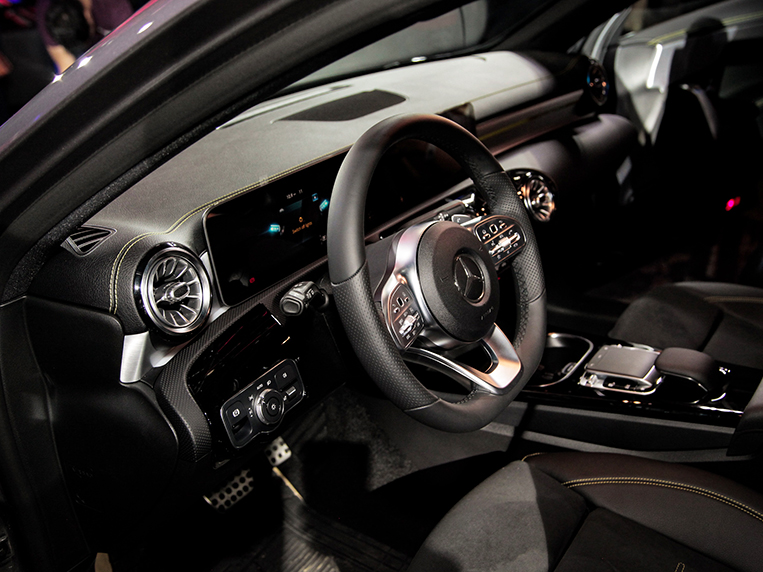 In the past, the highlights of a car would usually be the engine and the exterior design. With the new A-Class, the main selling point is found inside the luxury hatchback.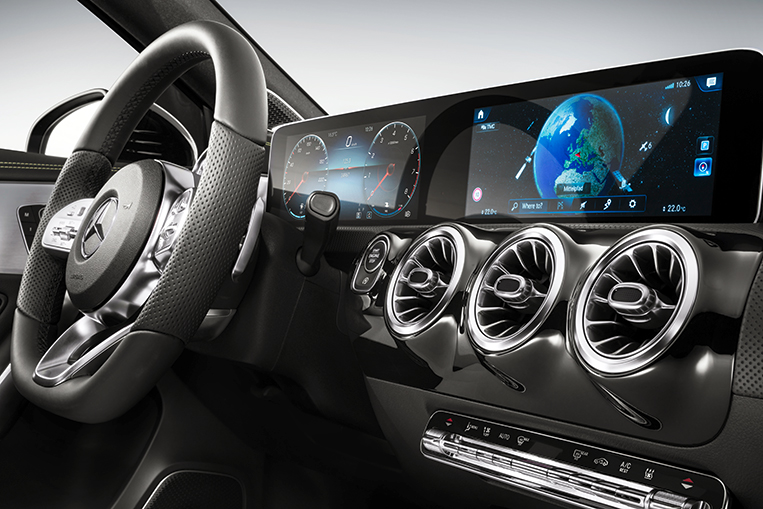 The A-Class now boasts the so-called Mercedes-Benz User Experience (MBUX) infotainment system, which features the Widescreen Cockpit (or what you'd mistake for two huge iPads welded together and placed right in front of the driver). The German automaker claims that the system is capable of artificial intelligence, learning and mastering the personal preferences of the car's occupants. It also has voice command, so that if you say "Hey Mercedes" and issue an order (like play your favorite driving music), you'll get your wish granted. Think Siri for the road.
And if you want to set up the mood in the cabin, 64 colors are available to provide your desired ambient lighting. Needless to say, the cockpit is fully digital, including the instrument panel.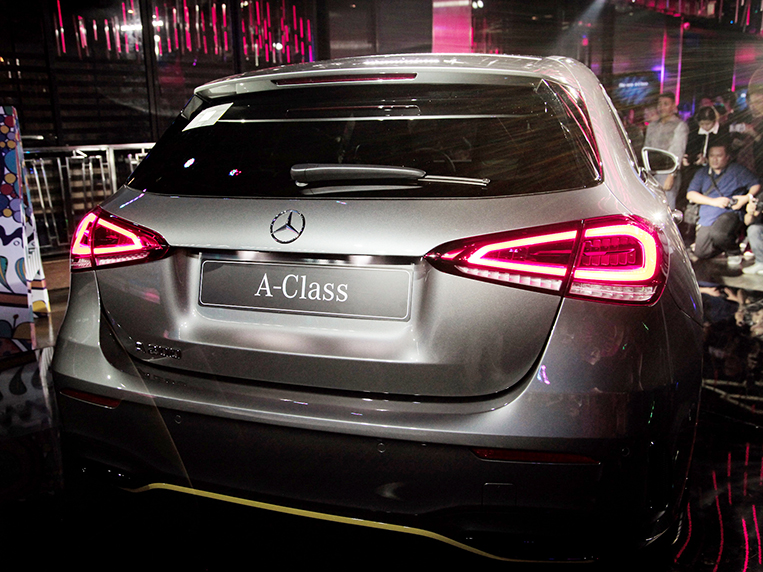 A pair of 1.3-liter engines—one with 163hp and 250Nm, another with 136hp and 200Nm—is offered locally, both mated to a seven-speed dual-clutch transmission. Here are the variants and their prices:
A200 Edition 1 – P3,290,000
A200 Progressive – P2,990,000
A180 Progressive – P2,490,000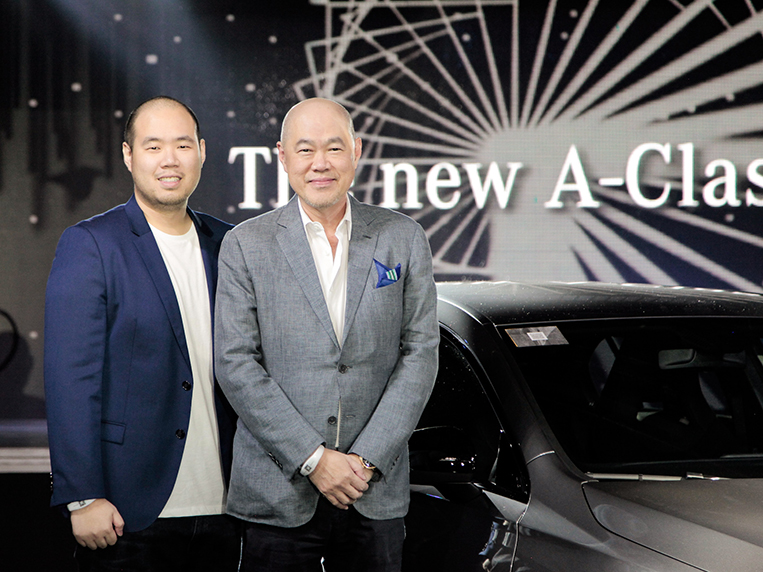 In a world of fast-streaming data, car companies can no longer rely on horsepower and torque ratings to lure new buyers. The contest is now in the menu of high-tech features that make a brand-new vehicle desirable in the eyes of consumers who are simply no longer interested in driving.