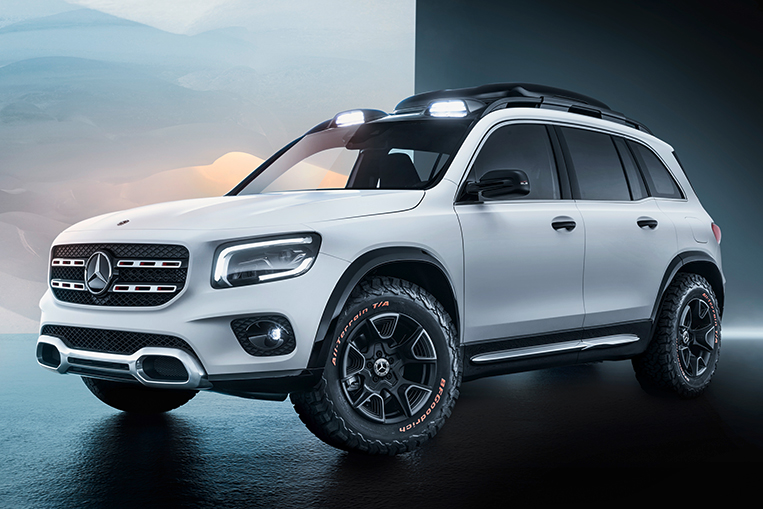 Mercedes-Benz is steadily building up its portfolio of SUVs as consumers are increasingly shifting from sedans and hatchbacks to crossovers. However, only the G-Class is equipped with proper off-roading capabilities in the German automaker's stable. That's about to change as the Concept GLB seems ready to follow in its big brother's muddy footsteps.
Starting from the design department, the Concept GLB's straight edges and squared-off corners give it a distinct utilitarian appearance compared with the rest of its soft-road brethren. Underneath the upright radiator grille is the short front overhang protected by a chrome-look skid plate. The rear gets the same treatment as well with its own underguard. This is geared toward increasing the vehicle's approach and departure angles—inspired, again, by the G-Class. Flared fenders with black overriders accent the wheel arches where the meaty all-terrain tires sit. Roof-mounted auxiliary driving lamps and a cargo box complete the mud-plugger look.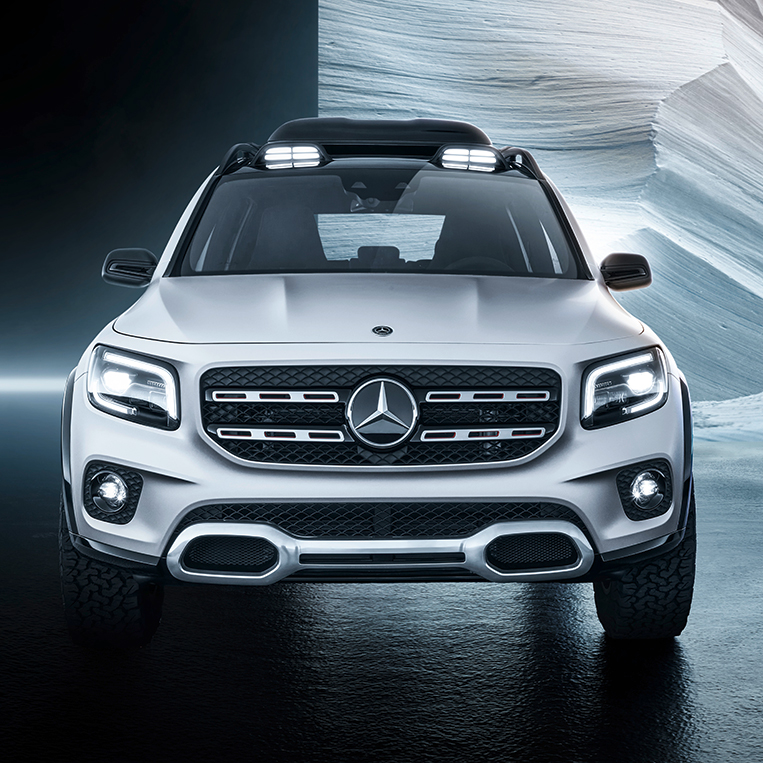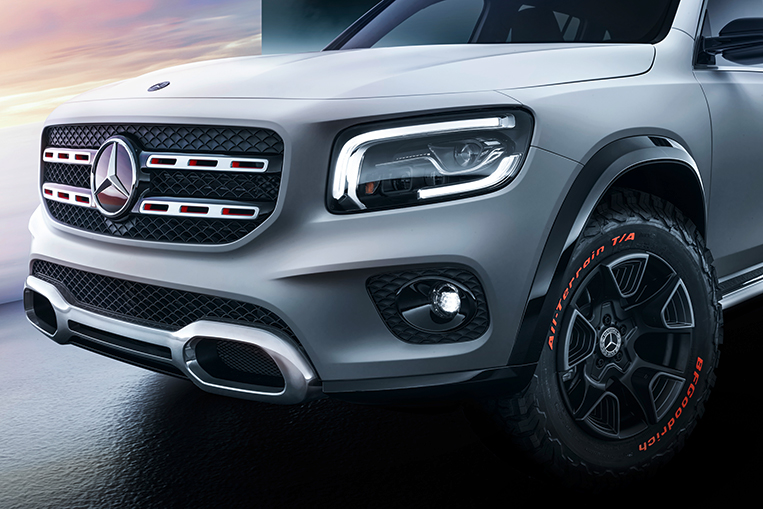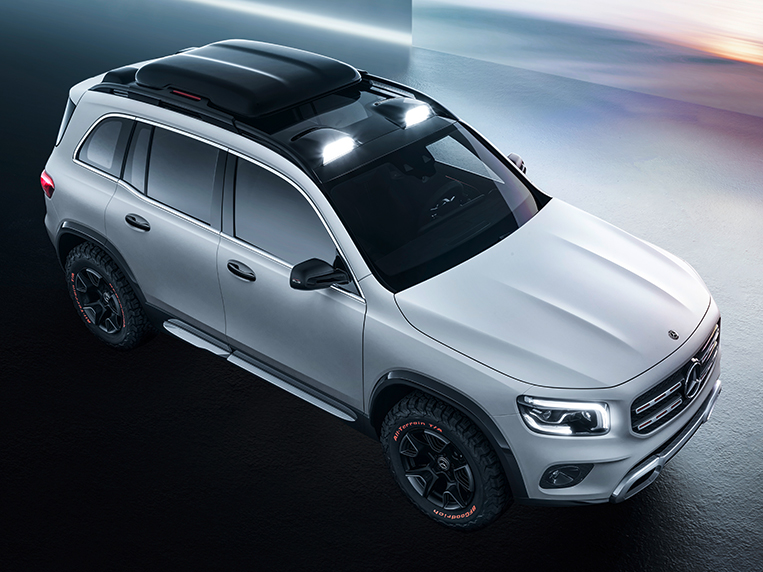 Motivation comes from the M260 2.0-liter turbocharged four-cylinder engine fitted with an advanced variable valve-timing system called Camtronic. This is sort of Mercedes-Benz's version of VTEC where valve lift can be adjusted in two ways—one for optimum efficiency and another for maximum power. And when this system is in its high-lift mode, output peaks at 224hp complemented by a meaty 350Nm of torque.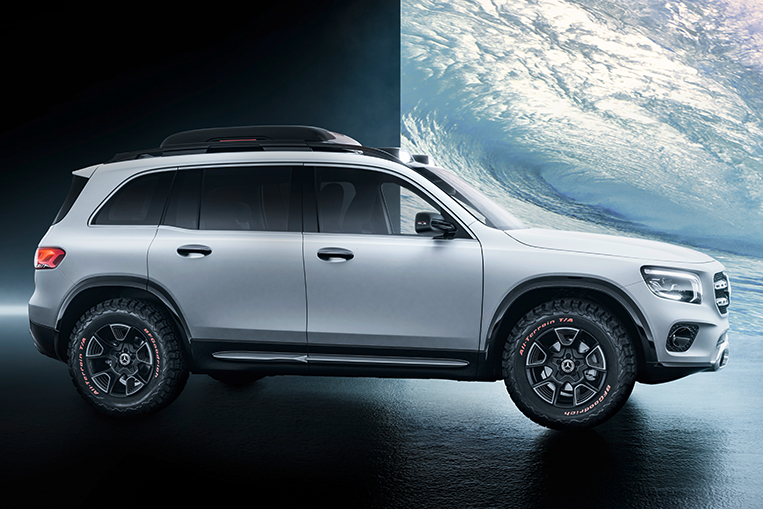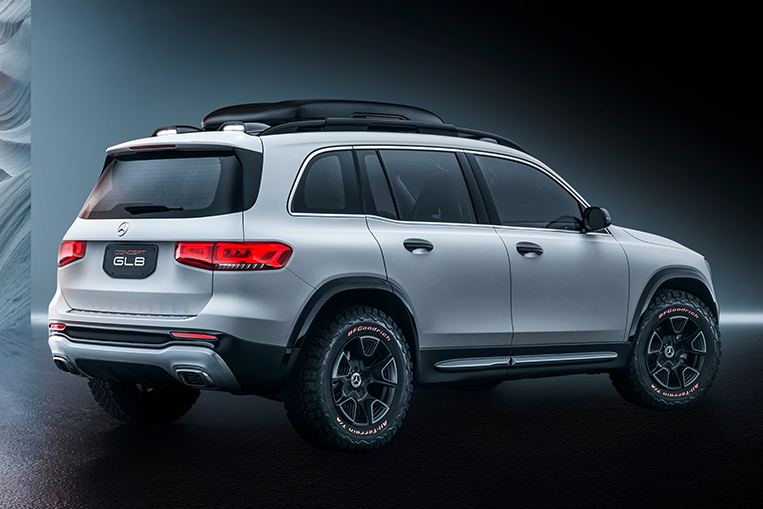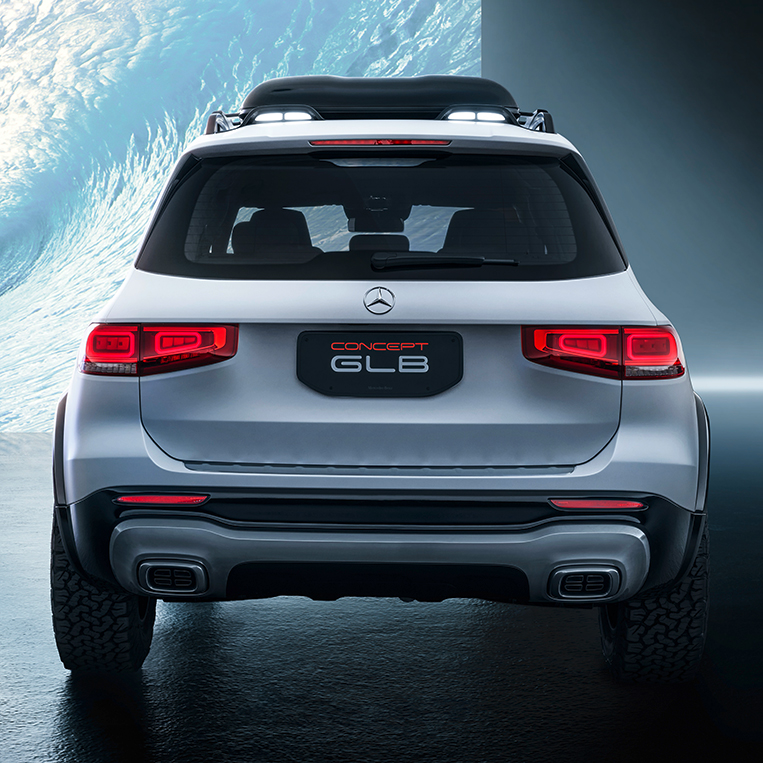 The iteration of the 4Matic four-wheel drive system in the Concept GLB is essentially a front-wheel-drive transmission with a power takeoff unit that connects the rear axle. While power is distributed to all four wheels permanently, the torque split is 80:20 front to rear in normal mode. Playing with the Dynamic Select switch varies how much power is sent to the back—up to 50% when the system is in off-road mode.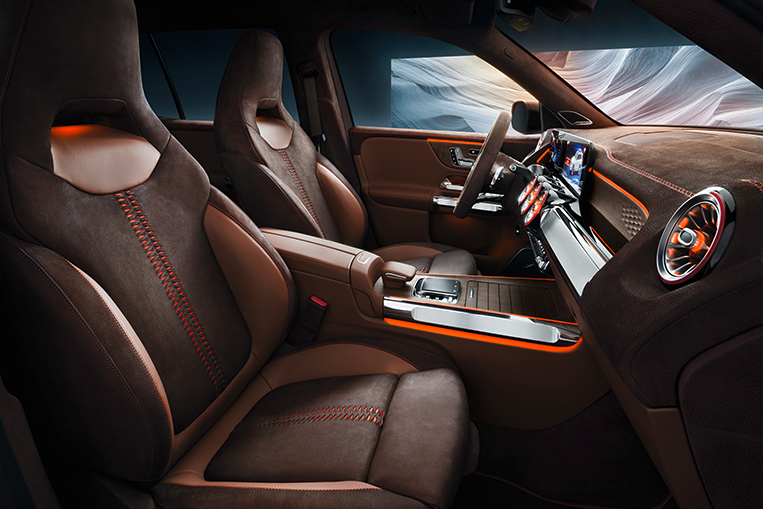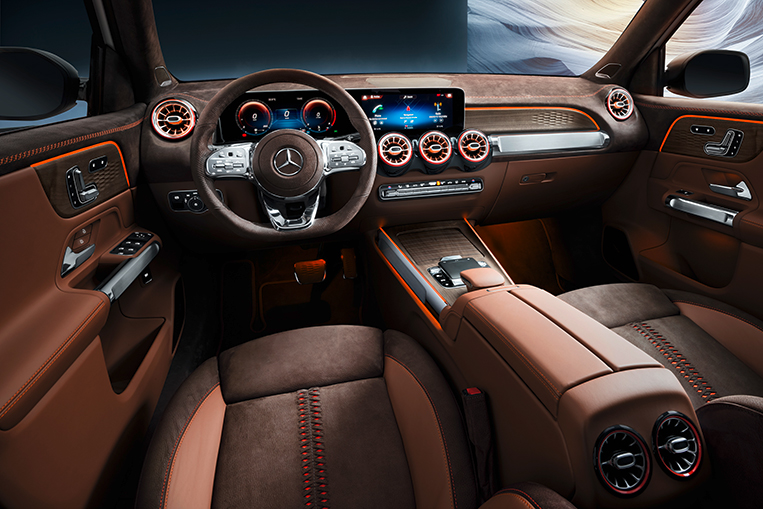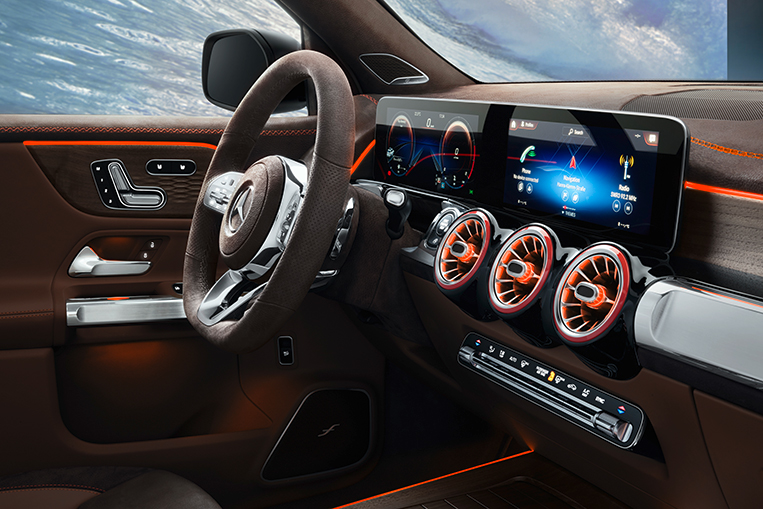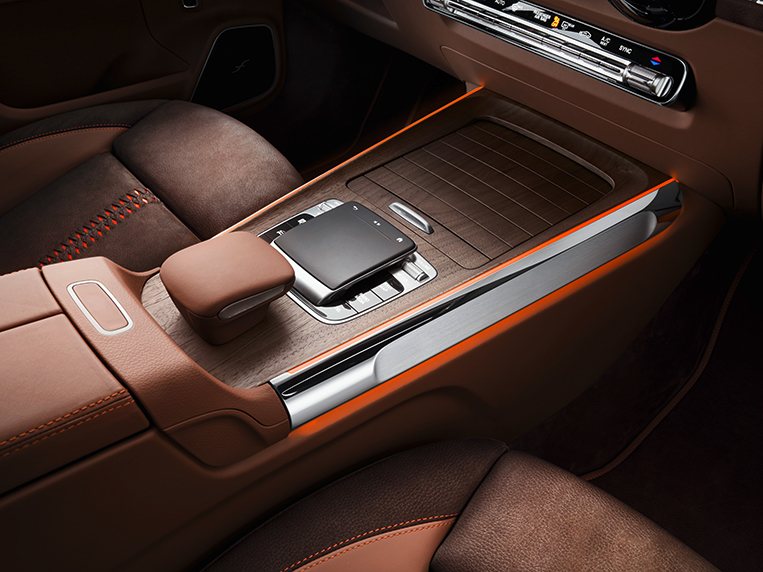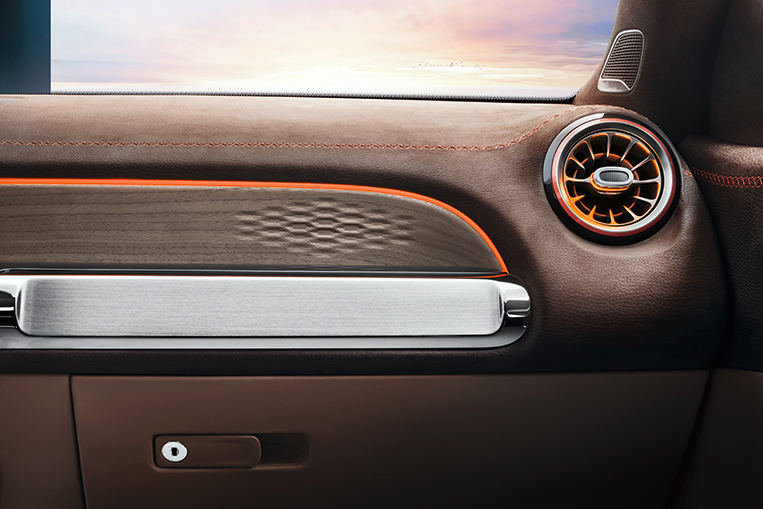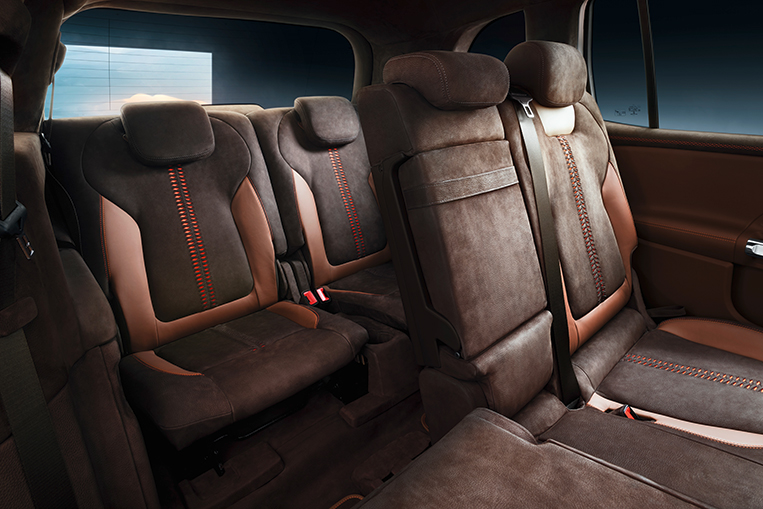 The Concept GLB has three rows of seats, a first for any Mercedes-Benz compact SUV. Accommodations are expected to be a bit more intimate given that the bigger G-Class doesn't even have a third row. Interior space may be tight, but the exclusive chestnut-brown leather interior and walnut wood-trim pieces should still make it worthwhile getting in. The customer experience should be very engaging, too, thanks to the high-resolution display screens controlled by the MBUX user interface.
If the production version comes with all of the Concept GLB's bells and whistles, we'll definitely be seeing this little mountain goat slugging it out with its ladder-framed siblings in river crossings and sand dunes.