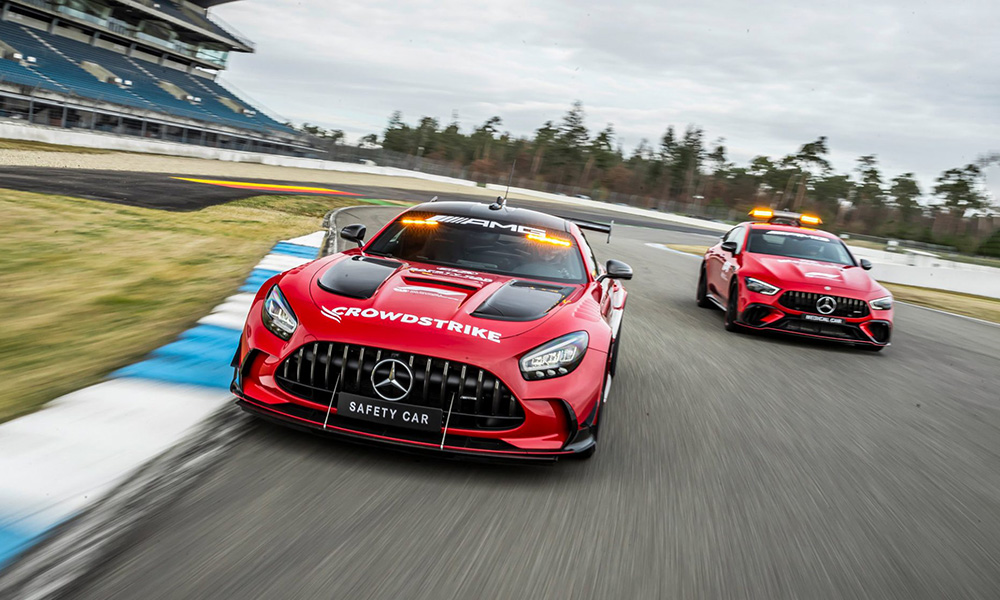 The latest season of Formula 1 is soon upon us, bringing a whole new roster of drivers and newer, faster cars. If you weren't aware, the aerodynamics for these cars have been redesigned to allow for harder racing, which means we should have plenty of on-track action, and subsequently a higher possibility of more racing incidents.
Of course, we can't just use the same safety cars after a few years. That's why Mercedes-AMG decided to up the ante by making the Mercedes-AMG GT Black Series the newest official safety car, and the Mercedes-AMG GT 63 S 4Matic+ the newest medical car. The brand knows a thing or two about safety cars, having supplied vehicles for Formula 1 since 1996.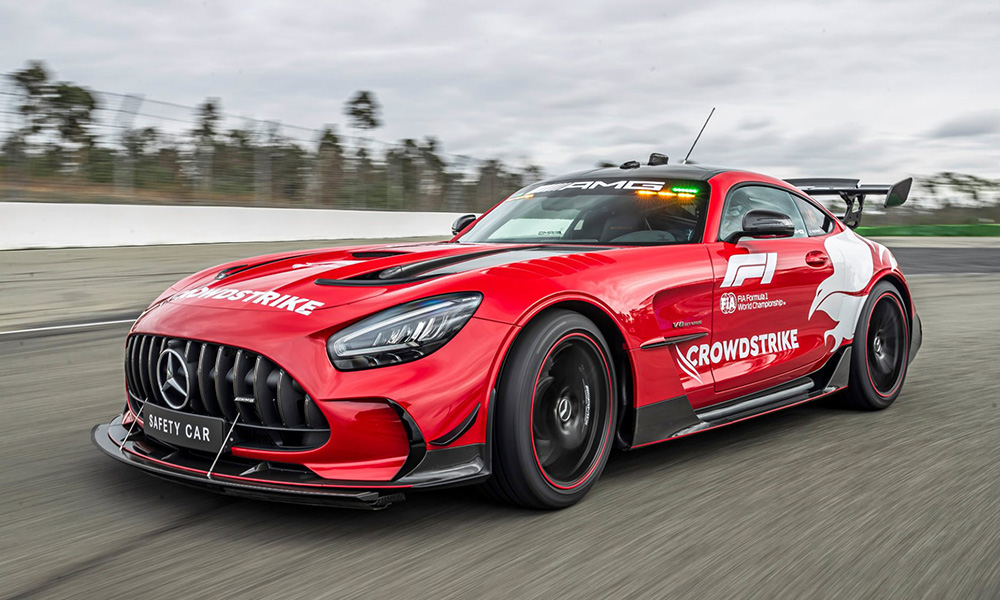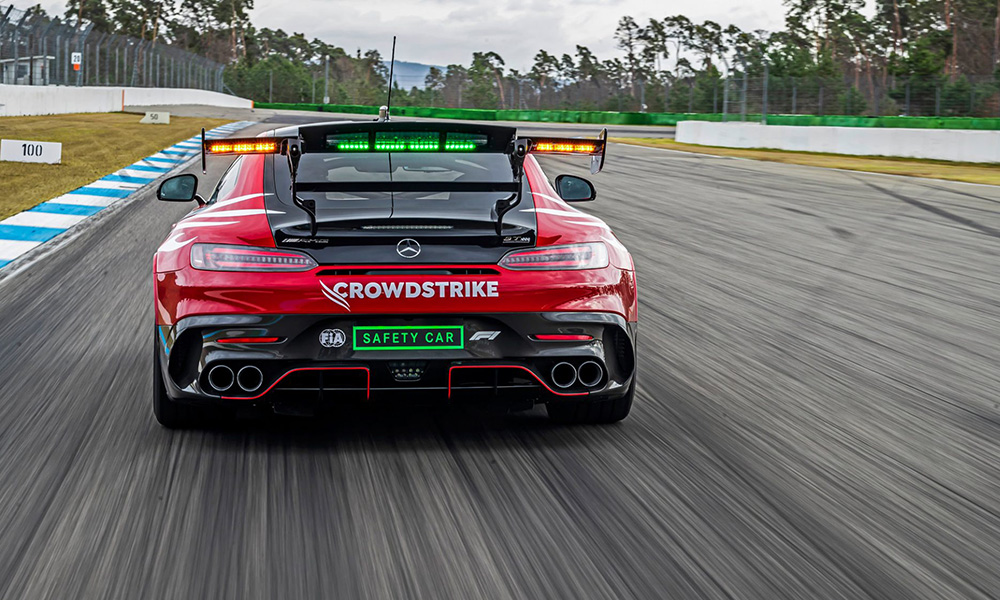 The AMG GT Black Series is the crème de la crème of the AMG GT series. A healthy 732hp is produced from the 4.0-liter biturbo V8. Also, 0-100 km/h can be done in 3.2 seconds, and it tops out at 325km/h, which should be more than enough to keep the likes of Sir Lewis Hamilton happy.
You may notice how the trademark roof-mounted lightbar of past safety cars is missing. In the pursuit of aerodynamic balance, engineers have integrated the lights into the upper part of the windscreen and within the rear spoiler. Of course, it's fitted with a radio and an intercom, and the requisite safety and monitoring equipment for Bernd Maylander and Richard Darker to communicate with the stewards.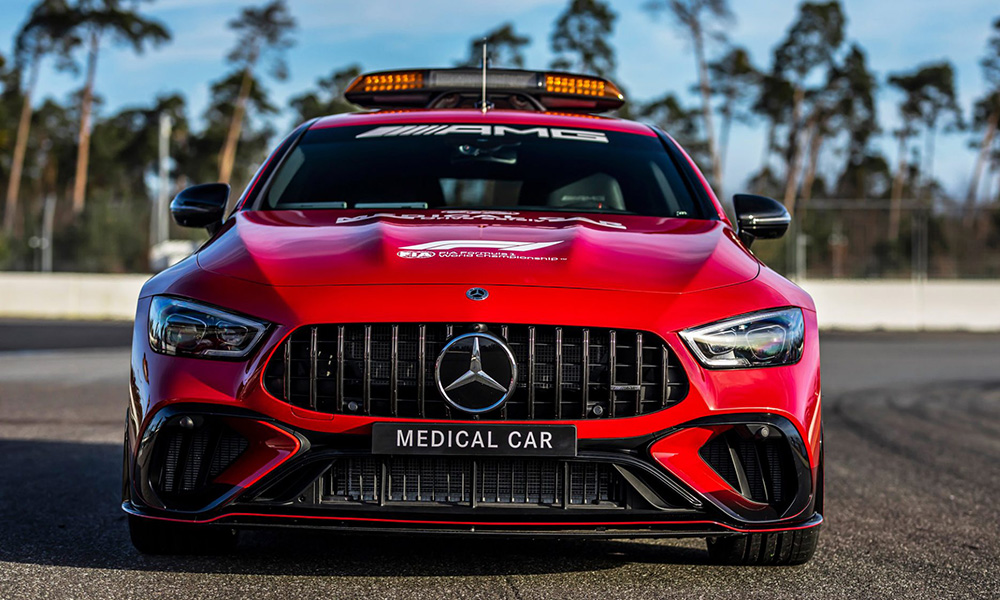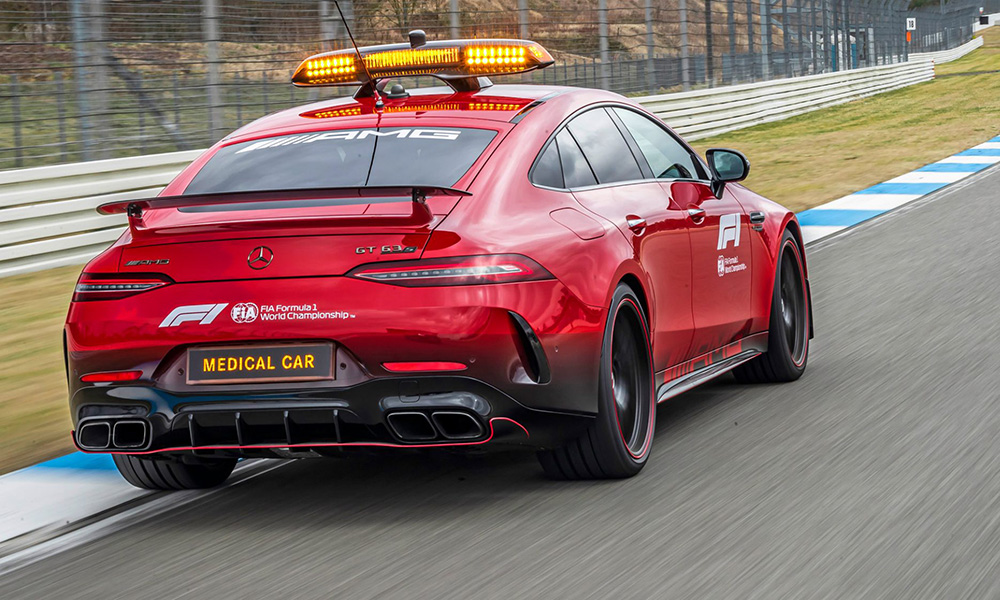 Meanwhile, the Mercedes-AMG GT 63 S 4Matic+ is an interesting choice for a medical car. While it may not have the space or cargo capacity that the previous C 63 S AMG Estate had, it can still seat four (with Dr. Ian Roberts and one or two local medics), while carrying all the necessary medical and safety equipment onboard.
Power comes courtesy of a 4.0-liter biturbo V8 with an output of 639hp. The sprint to 100km/h takes 3.2 seconds, and it tops out at 315km/h. The 4Matic+ all-wheel drive system should guarantee enough traction regardless of the weather conditions.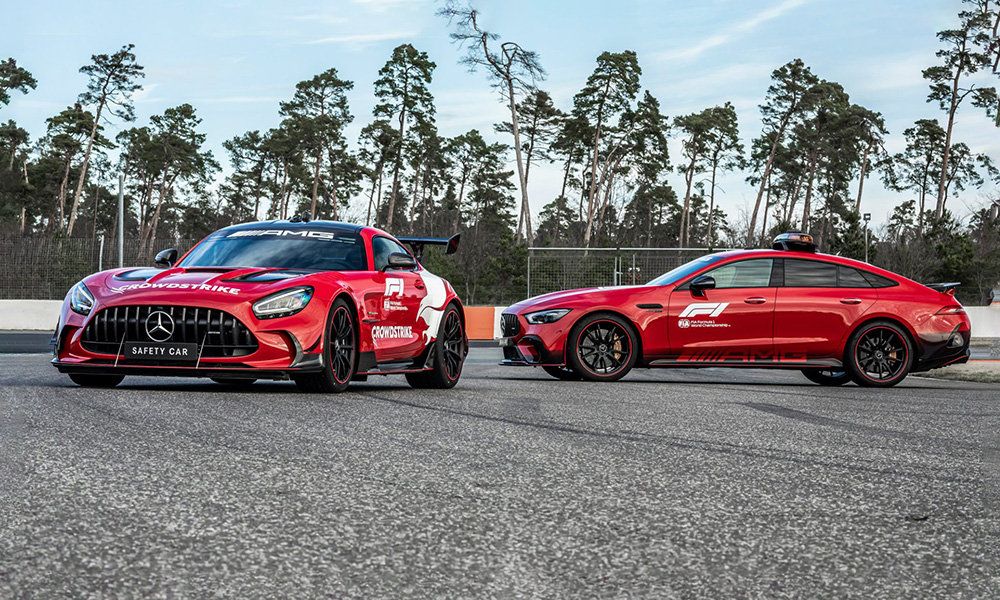 These two cars will be sharing the stage with the Aston Martin safety and medical cars across the season. You'll see these two red Mercedes cars make their debut in the Bahrain Grand Prix on March 20. Meanwhile, you can catch the Aston Martins during the Australian Grand Prix on April 10.