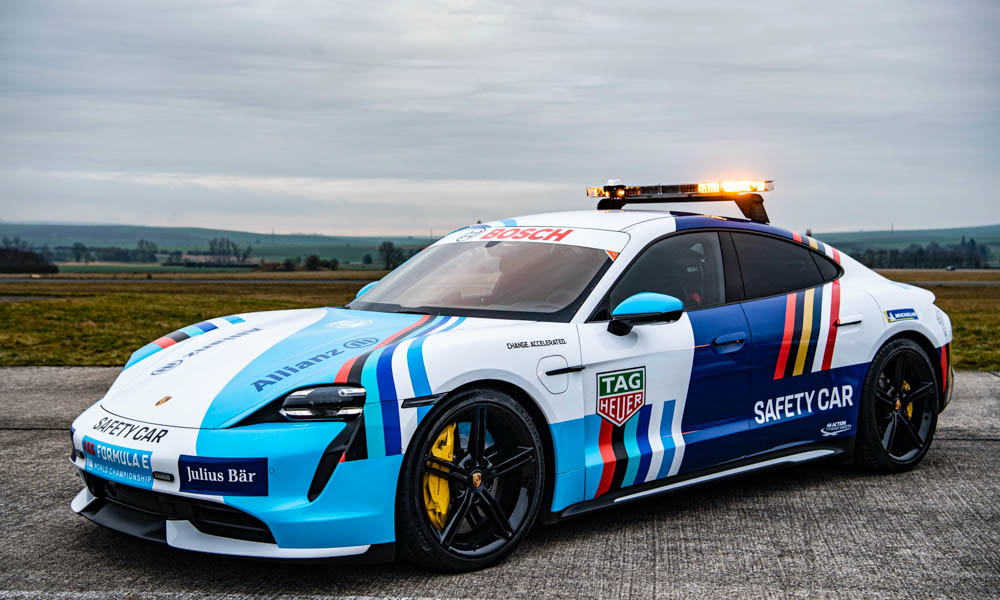 Safety cars are there for a reason in all levels of motorsports (save for rallying, of course). They gauge the condition of the track surface, rein in drivers during on-track incidents, and can also serve as a very effective advertising platform. You would see what we mean if you look at the gorgeous Aston Martin and Mercedes-Benz AMG safety cars during the 2021 Formula 1 season.
Formula E, which sees only electric vehicles racing, has also had its fair share of safety cars since its inception. We have seen a regular and a convertible BMW i8, and, most recently, the Mini Electric Pacesetter. While thematically appropriate, they were not exactly the fastest EVs on the block. But that all changes for the 2022 season, as Formula E's newest safety car is the Porsche Taycan Turbo S.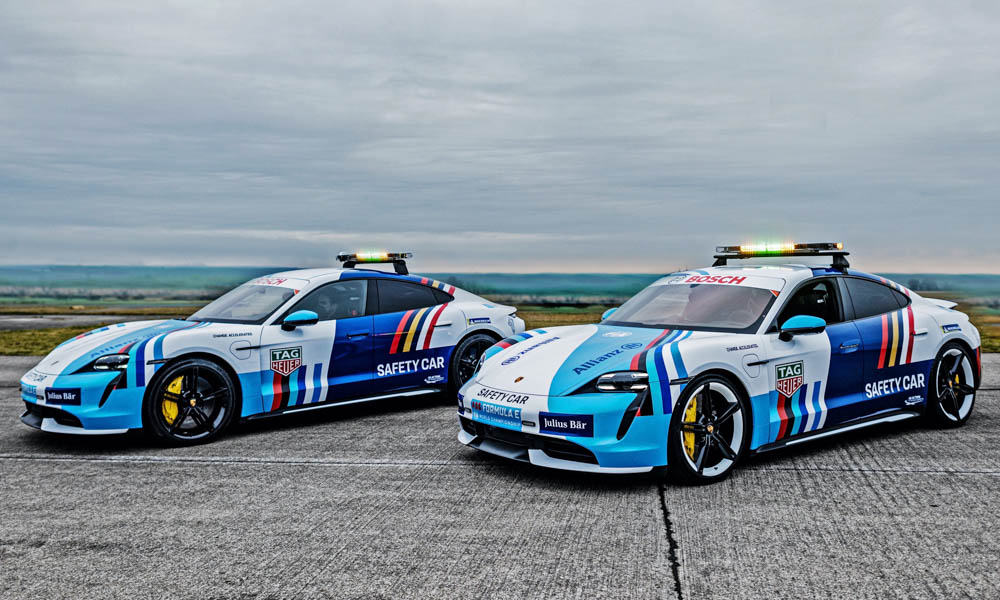 We are sure that it will not leave drivers complaining that it is too slow (looking at you, Sir Lewis), as we have reported that it is a savage at gaining speed. The Taycan Turbo S' 751hp and 1050Nm allow the vehicle to rocket up to 100km/h in 2.8 seconds, which matches the current Formula E racers' 0-100km/h times. It reaches a top speed of 260km/h, and, just like its stablemates, it is also extremely capable of handling itself around the racetrack without any issues.
The Taycan Turbo S was given the proper safety car lighting, a roll cage and bucket seats. It also has the Marelli logger system, a high-tech communication system, and, of course, a fire extinguisher.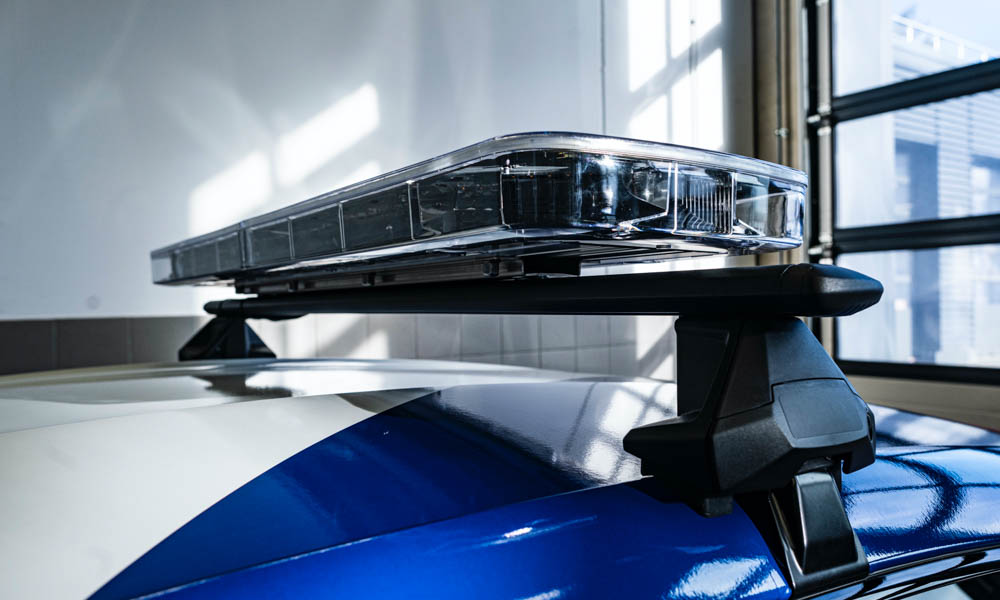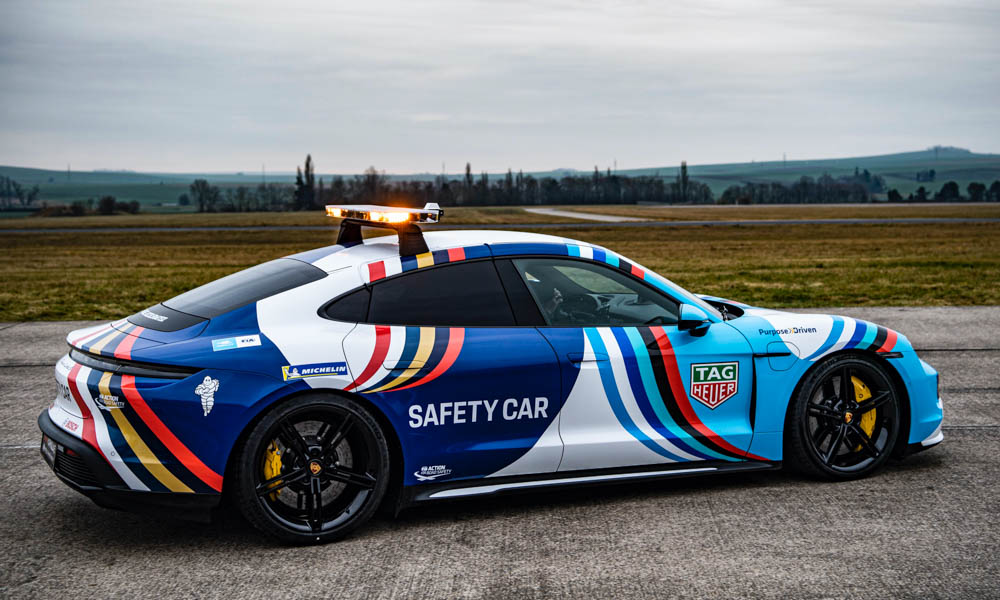 It is also dressed in vibrant livery that has all the colors of the 11 participating teams. It also represents "a visual expression of social values such as diversity and community." The number 22 on the roof of the car is also a nod to the 22 drivers participating in the championship.
You can catch the Porsche Taycan Turbo S safety car's debut at the opening round of the Formula E season this January 28-29 in Diriyah, Saudi Arabia.