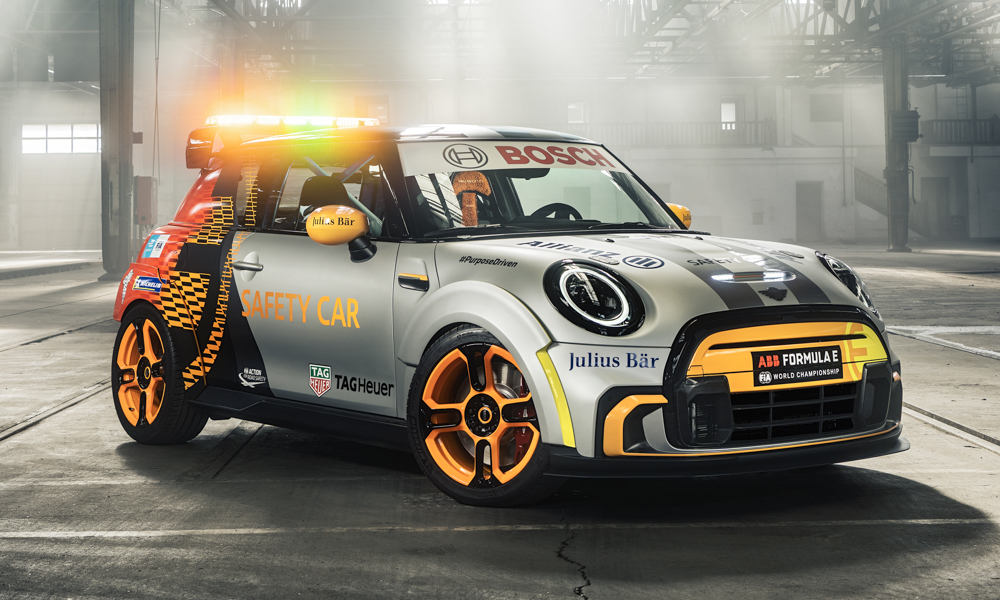 The decision to field a topless BMW i8 as the previous Formula E season's safety car probably wasn't the best idea especially when the heavens decided to open up. So, the EV racing series now has a new pace car that will not only handle as good as (if not better than) its predecessor, but will also give its driver a proper roof in case the weather turns sour. Formula E fans will now have to say goodbye to the i8's sleek shape as the new safety vehicle is based on a Mini.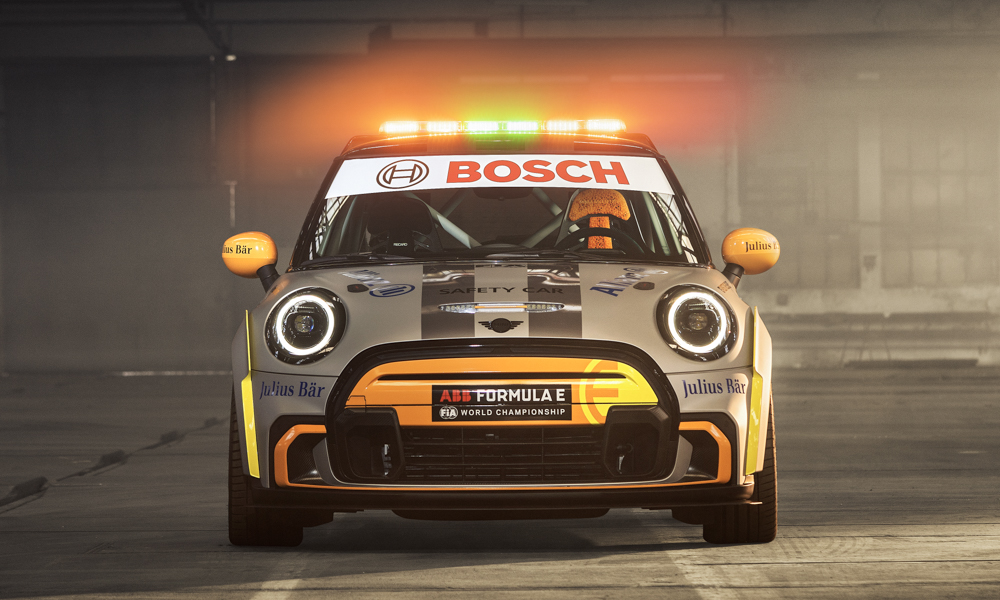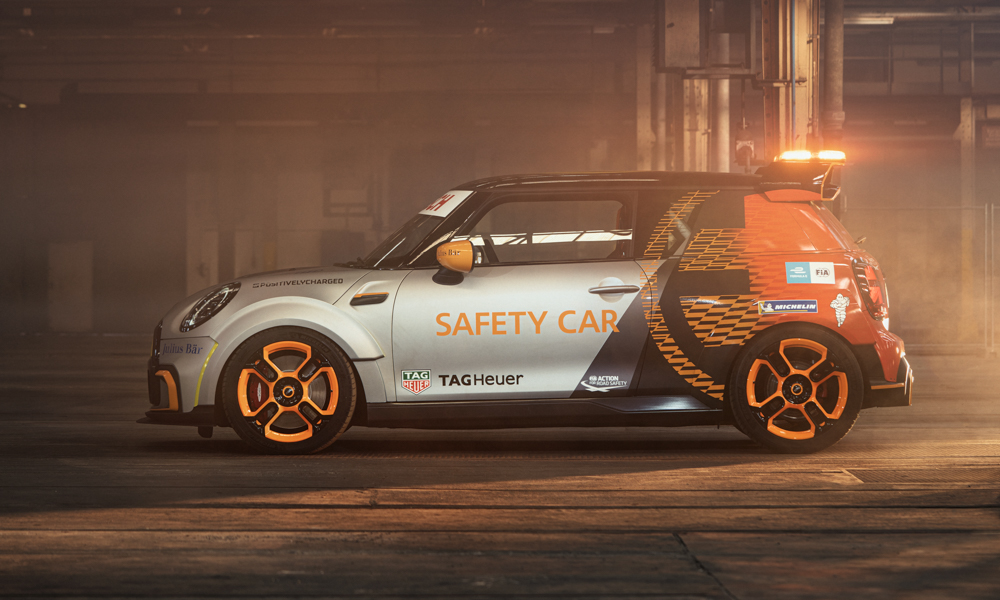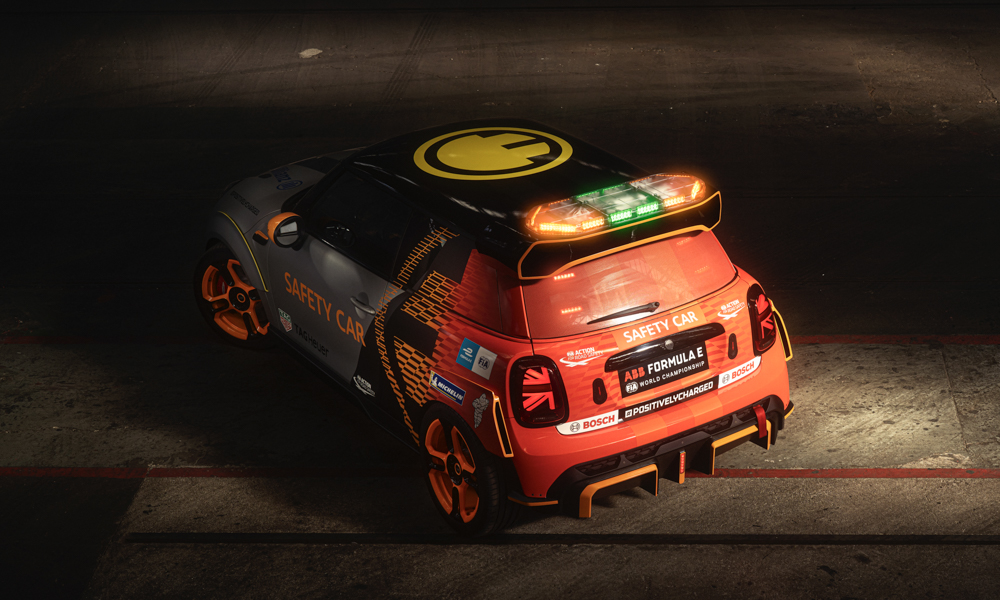 It's called the Electric Pacesetter inspired by JCW, which is quite a long name for such a short car. But there are two things that stand out in that lengthy moniker: electric and John Cooper Works. The electric part comes from the powertrain that is taken out of the Cooper SE. The numbers are quite modest at 181hp and 280Nm with a 0-100km/h time of a yawn-inducing 6.7 seconds. But for safety cars, corner-exit acceleration is more important. And the Pacesetter delivers with a 80-120km/h sprint time of just 4.3 seconds, allowing it to swiftly rocket out the bends to lead the Formula E racers.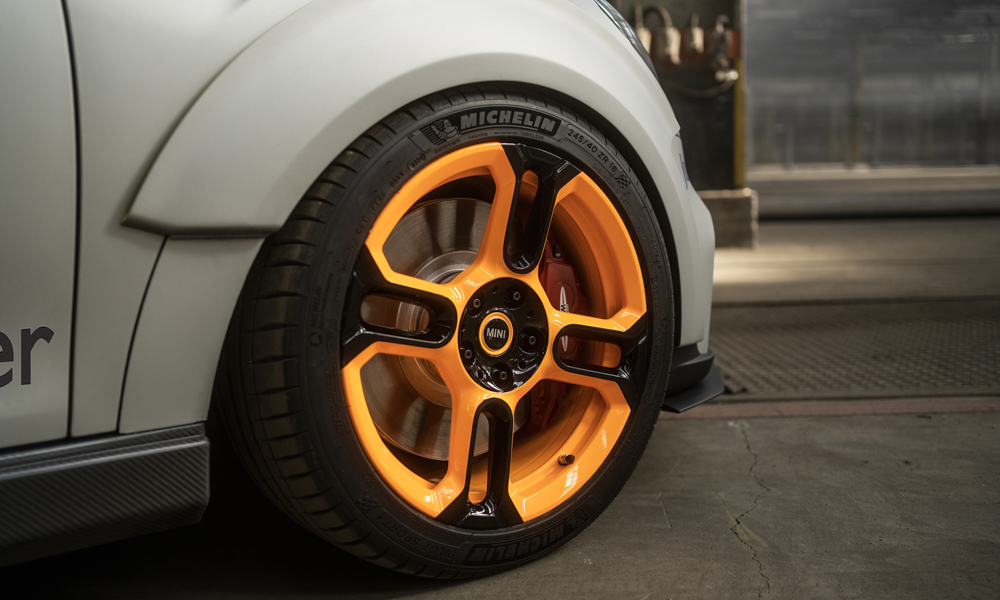 The John Cooper Works connection takes care of the handling. The Mini's go-kart steering response is further enhanced by three-way adjustable coil-overs, race-spec suspension arms, and a wider track. The four-piston calipers are from the JCW GP, and the 245mm Michelin Pilot Sport rubber is identical to the front tires of the Formula E race cars. With a curb weight of just 1,280kg, the Pacesetter has the ability to change direction quickly and maintain high cornering speeds.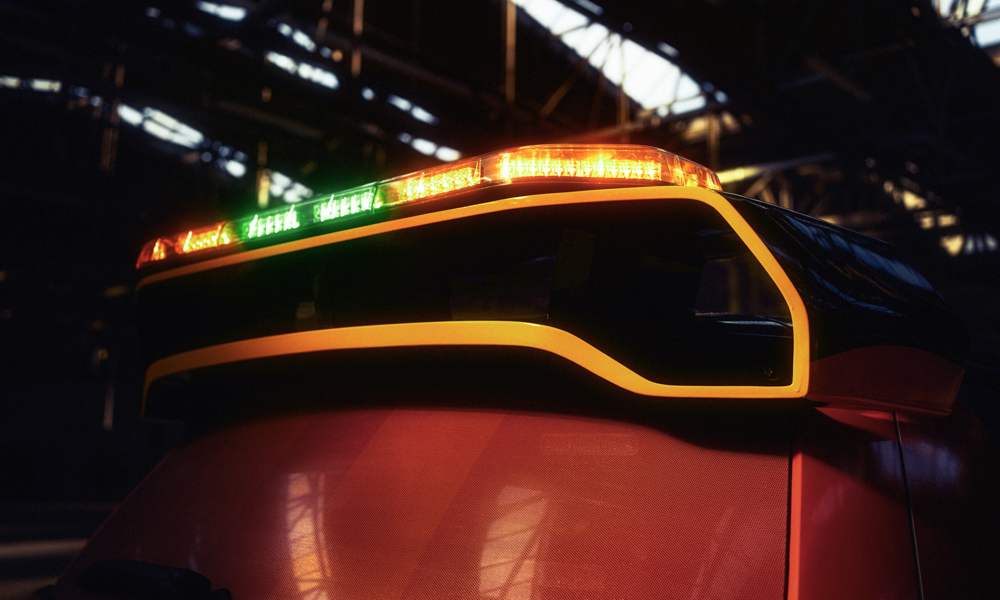 A pace car has to be visible. And for the Pacesetter, it is not just the array of flashing lights that make it stand out. The car is basically painted like a massive high-visibility vest with bright-orange 18-inch JCW GP wheels and a mostly silver body. Worth noting are the bulbous fender flares and the rear wing, which are made from 3D-printed recycled carbon fiber. There are 3D-printed components in the interior, too, such as the racing seat's adjustable pads.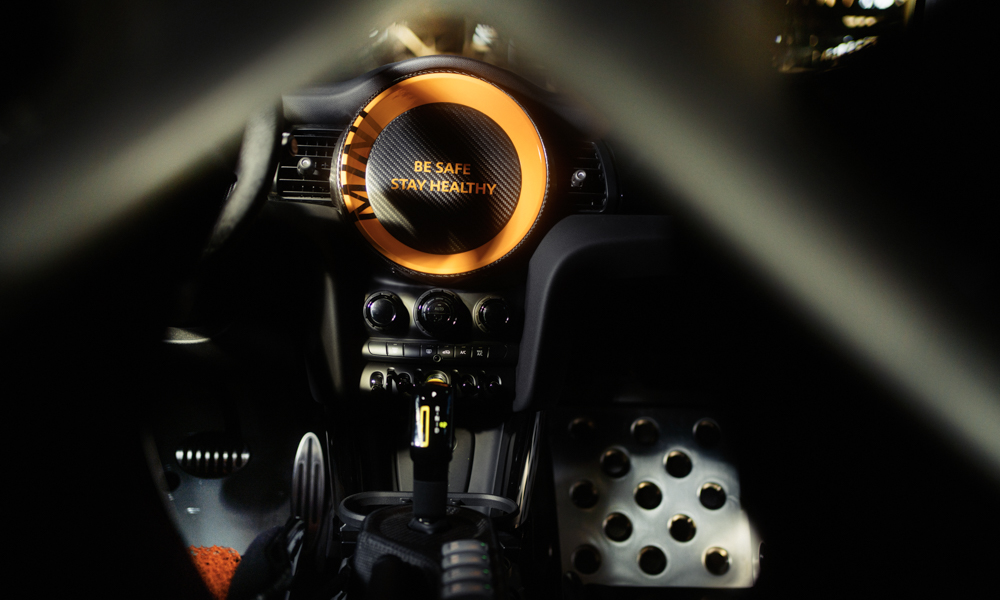 The Pacesetter will debut on April 10 at the third race of the current Formula E season. Seeing a brightly colored electric hatchback lead a pack of low-slung race cars is quite possibly a better treat for the eyes than the conservatively painted Aston Martin safety car being used in Formula 1.