The Mini brand continues to be a symbol of youth, freedom, virility, and adventurism in a funky package. It defined a generation of people in the '60s and '70s, yet despite its charming looks, has serious motorsports pedigree in rallying with victories at Monte Carlo and the Dakar Rally.
But people do grow up and grow out of a Mini. As a company, what does one do? Well, you can create various sub-models to cater to a growing clientele who love the Mini brand and all that it stands for but fits their capacity requirements. Aside from the regular three-door Mini, there is a five-door crossover called the Countryman, and this, the Clubman, which Mini claims is the single largest model in its stable.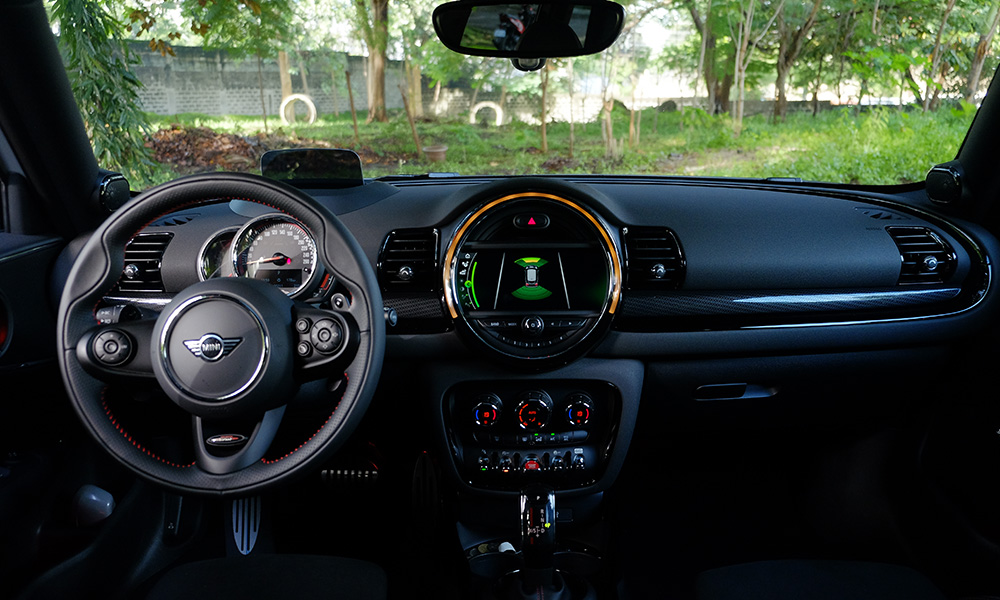 Code-named F54 for BMW and Mini anoraks, the Clubman is based on the BMW Group's UKL2 platform, which underpins vehicles with a transverse front-engine layout and featuring either front- or all-wheel drive. Despite much maligning from purists, it is a very capable platform. In this case of this six-door John Cooper Works demo unit (yes, the Clubman has rear barn doors), it is perfect.
Power comes in the form of a 2.0-liter direct-injected BMW TwinPower Turbo engine that outputs a heady 306hp and 450Nm of torque, driving all four wheels via an eight-speed automatic gearbox. The All4 all-wheel drive system is an electro-hydraulic affair that defaults in 50:50 torque split and can send as much as 100% of the power to either the front or rear axles, depending on driving and road conditions. It normally operates as front-wheel drive for better fuel efficiency. But in Sport mode, All4 becomes rear-biased for accurate corner turn-in and a sharper steering feel.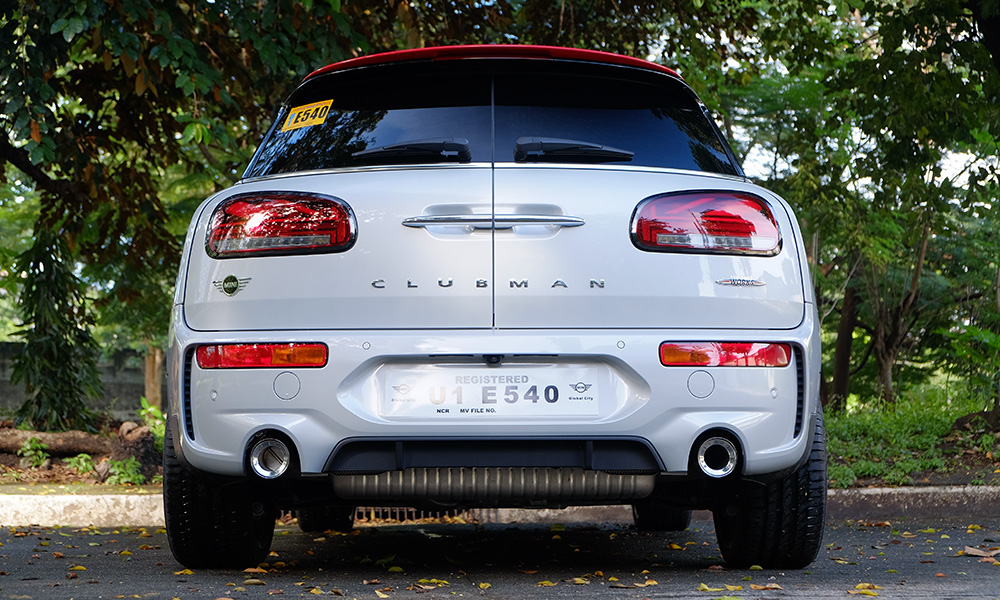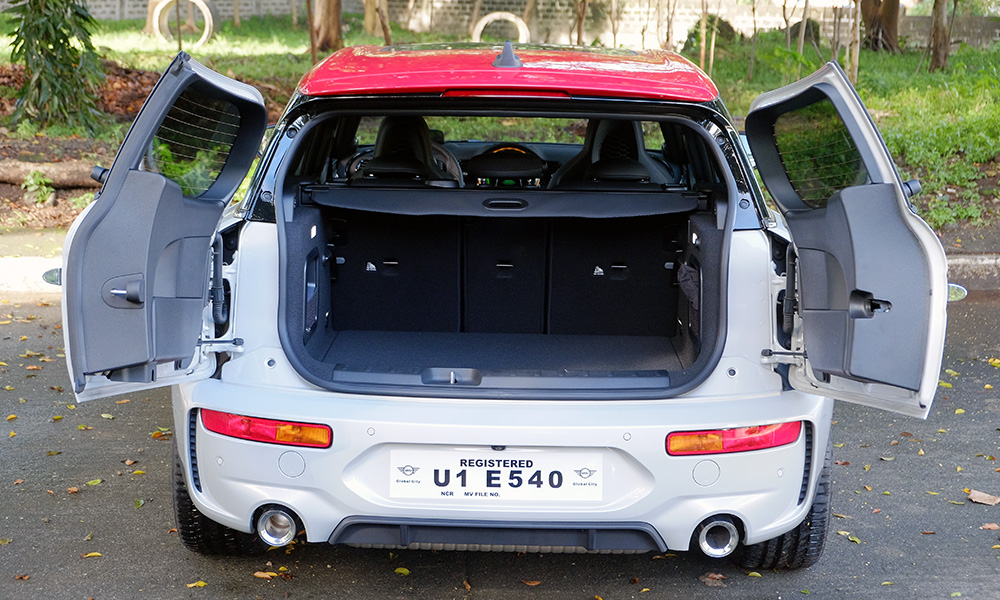 Mash the go pedal and the transmission delivers punchy upshifts with the burble, pops, and bangs we have come to get very acquainted with in many of today's modern direct-injected European cars. It also adds to the drama and excitement when you rev the Mini on a cold morning with the exhaust note perking you up in anticipation of an exciting drive.
We know Mini to deliver a driving experience akin to a go-kart, but the latest Clubman strays from this, delivering smooth and refined ride instead. I still goes like stink when you want it to, but on a long drive down south through broken tarmac and the odd dirt road, the Clubman doesn't jiggle all my flabs until they turn to mush. It offers a surprisingly comfortable experience. The thinly padded sports seats remind you though that when the road beckons, and you are up for it, the Mini can unleash its party tricks of manic acceleration, super-responsive steering, and mind-numbing cornering.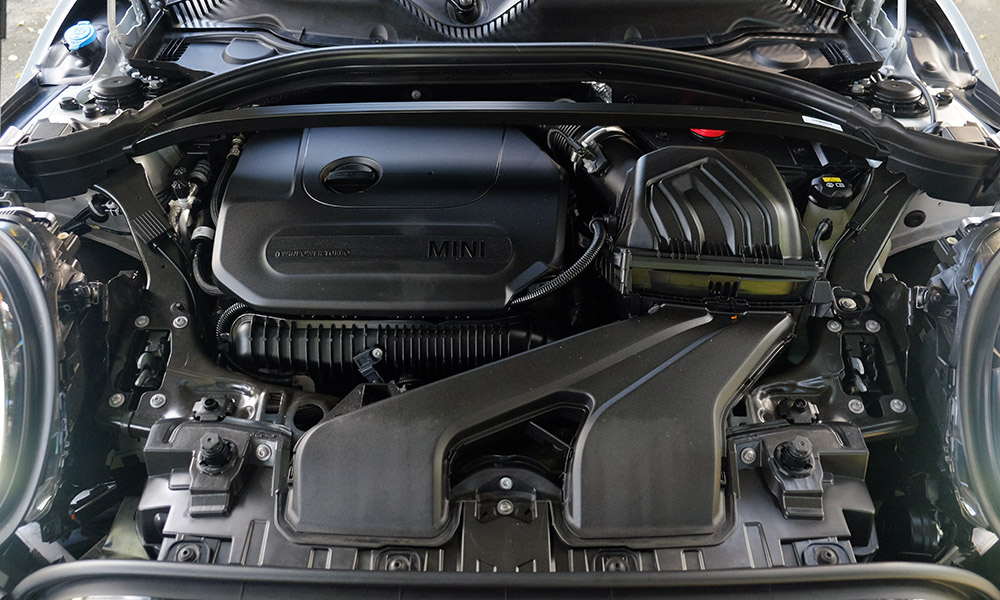 Mini says they have strengthened and reinforced a variety of suspension and chassis parts, tweaked the electronic power steering, and tuned the shocks and springs to deliver a ride that is firm yet compliant despite riding on massive 19-inch alloy wheels with 35-series Continental Premium Contact tires. The brakes are equally big, filling out whatever space is left inside of the wheels and delivering a firm, confident stoppage on the action when so required.
On the highway, cruising in the Clubman is superb. It eats up the miles with ease and you don't feel stressed out from endless steering corrections. I got around 15km/L on my regular drive to Tagaytay, and roughly half that around town.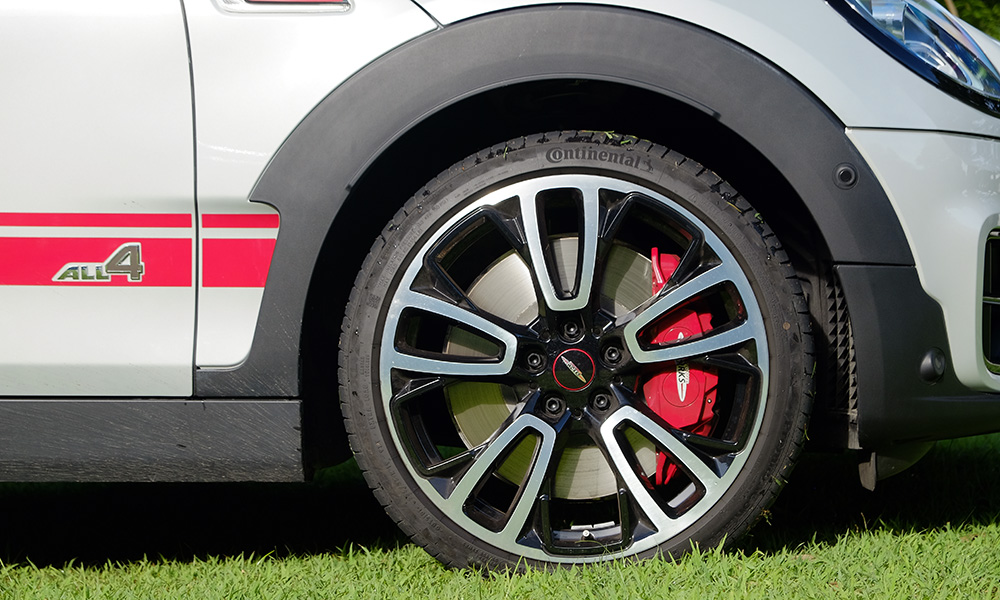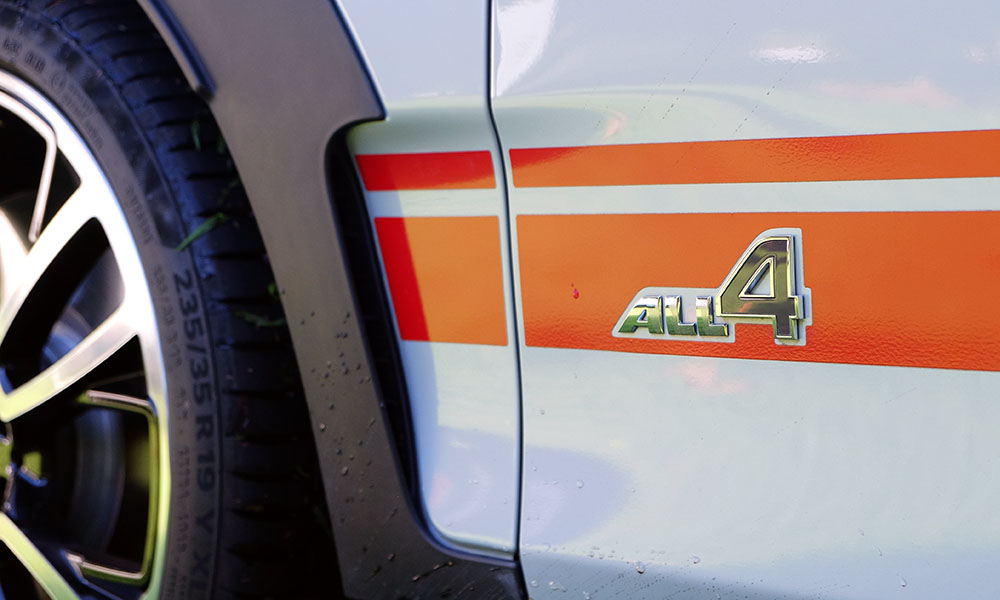 Complaints? The infotainment system is so-so but requires you to download the BMW Connected app. You can't even mess with the settings unless the car is stopped with the parking brake engaged. It is not as easy, seamless, and intuitive as other systems. Here in the Philippines, we do not get Apple CarPlay just yet. Streaming Spotify via Bluetooth is fine, though, and the system plays music well. The interior design theme has been around for two decades. It does look different from that of the first BMW Minis of 2000, but it still clearly follows that theme. I hope Mini redesigns their interiors soon because we cannot always live on past glories.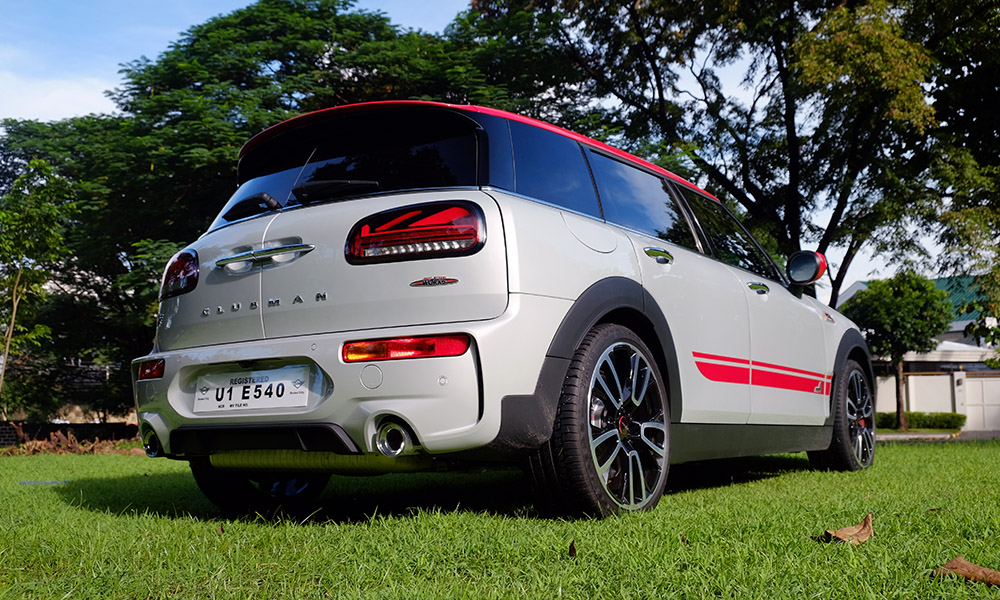 As mentioned earlier, the Clubman is the biggest Mini in town. Thanks to its long wheelbase, it offers rear passengers with plenty of legroom (for a Mini), and a very usable cargo space in the back; enough capacity for a weekend trip with family and friends.
The Clubman JCW can definitely be used as a daily driver. Not only is it more stylish than your typical BMW 3-Series, Mercedes-Benz C-Class, or Audi A4, it is also quirkier. It's rarer, too, so everyone will know it is you arriving. And that is why you buy this Mini. Fun yet practical, it is a docile runabout until you start to play with it. It is the Mini for those who need to grow up.