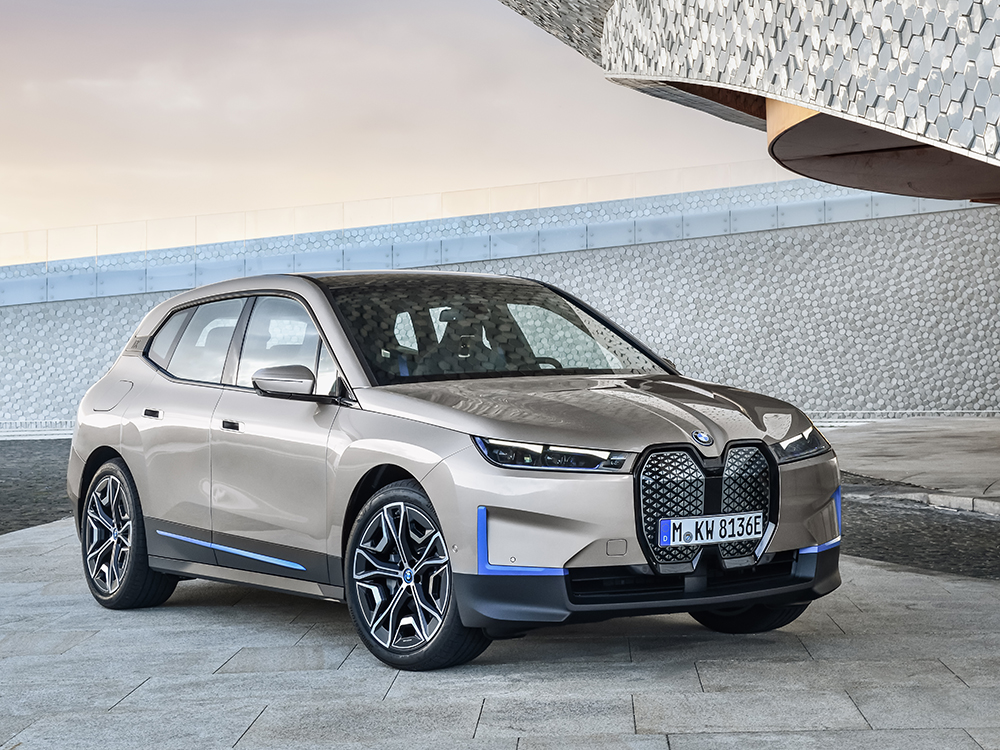 Launch days are supposed to be reasons to celebrate for car manufacturers. Hardworking teams from all the different departments needed to create a new vehicle to show the world their latest product. In return, they can usually enjoy the applause and admiration of the media and the motoring public. The key word here is "usually," as the launch of BMW's latest model has so far drawn a rather mixed response from the crowd. Called the iX, this full-size electric SUV is supposed to carry the firm's hopes for future success in the premium EV segment, but the flagship battery-carrier got off to a rocky start. Despite being filled with impressive numbers and advanced technologies, many people simply don't seem to like the way it looks. Can the BMW iX overcome this challenge and be a hit for the Bavarians?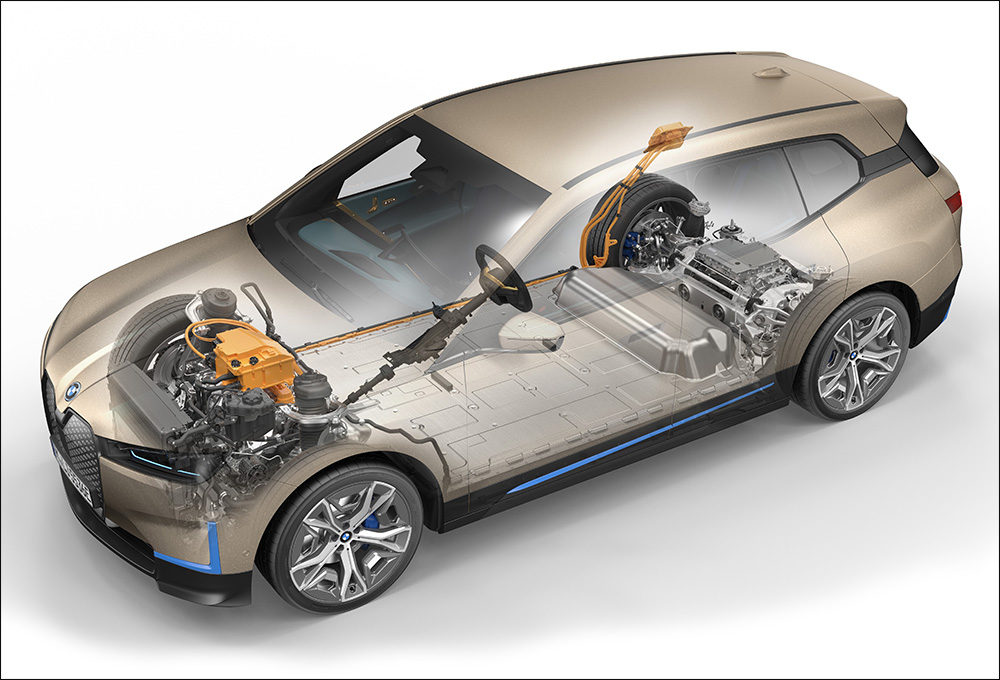 Let's start with the technical bits before we look at the controversial design. The iX is fitted with the fifth generation of BMW's eDrive technology. Its combination of a high-voltage battery pack and two electric motors is good for more than 500hp, according to BMW. It can go from zero to 100km/h in under five seconds, and has a claimed range of over 600km in the WLTP cycle. DC fast charging can be done at up to 200kW, meaning the juice pack can be refilled from 10% to 80% in less than 40 minutes. Anyone in a rush can add 120km in 10 minutes, and a full overnight charge on your wall box at home will take around 11 hours.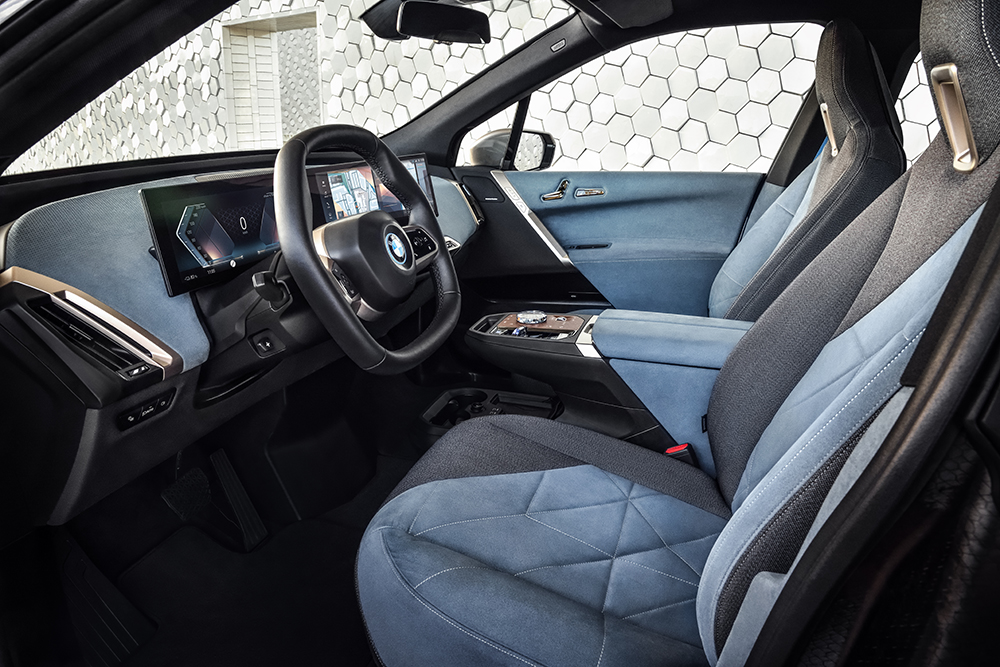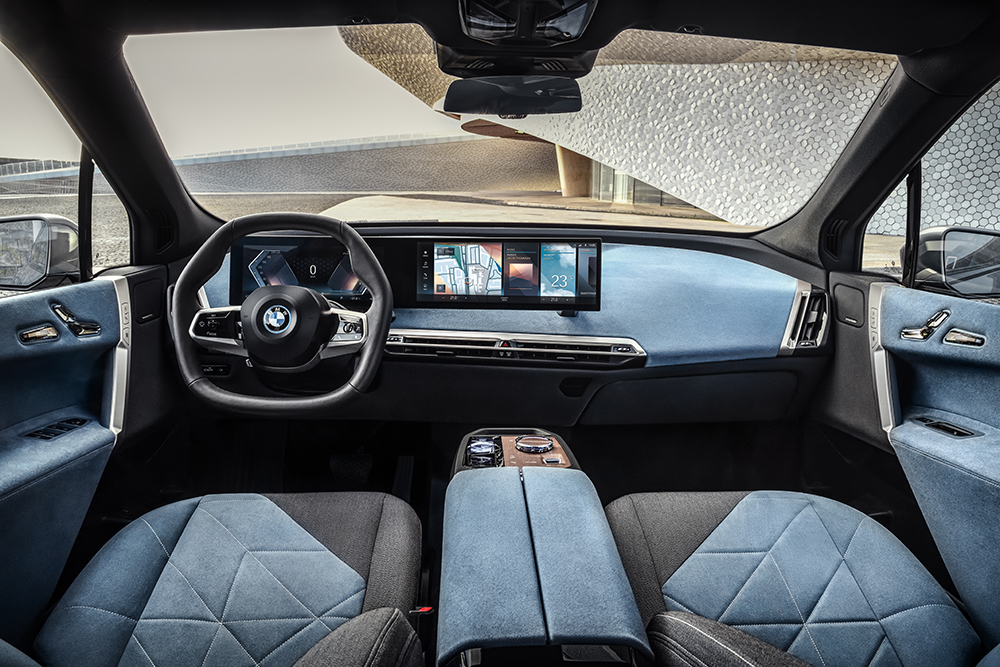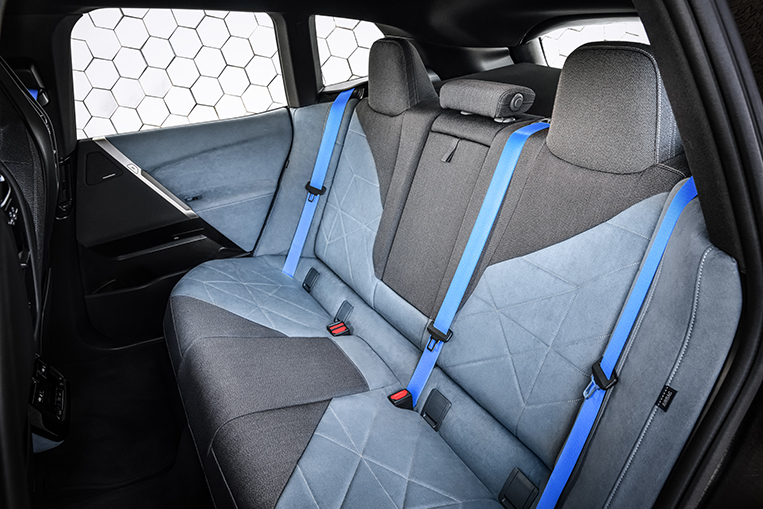 Inside, the iX surprises with an extremely minimalistic cabin that emits a feeling of zen-like calm. Everyone onboard gets to enjoy an increased atmosphere of space, thanks to the lack of a center tunnel and the presence of a huge panoramic sunroof. The driver gets to stare at a ginormous curved touchscreen display or a heads-up display in the windshield, while BMW is keeping the clutter under control with something it calls "shy tech." The term is used to describe features and functions that remain more or less hidden until they are needed. Examples are discreet micro switches integrated into the wooden center console, or the crystal-like iDrive controller that has touch capacity built in. Say what you want about the outside, but the lounge-like ambience of the cabin looks stunningly serene and relaxing.
It's fair to say the tiny front and rear lights—paired with the humongous kidney grille and a side profile that reminds the eye of a blown-up i3—haven't found instant favor with anyone
This futuristic SUV is not only designed to keep its occupants calm and relaxed, but it also packs a ton of technology to keep them safe. While BMW hasn't given any details as to what systems will be onboard exactly, the brand has revealed that the iX can process 20 times the data volume of previous models—which means it can crunch through twice as much data from all its sensors as older cars from Munich. The outside design is also part of this high-tech drive, with the huge kidney grille hiding a whole array of sensors and the rear BMW logo housing a reversing camera. Some people will be shocked to learn that the clamshell hood doesn't open anymore. All you can do at the front is lift the BMW emblem to refill the water for your windshield washer.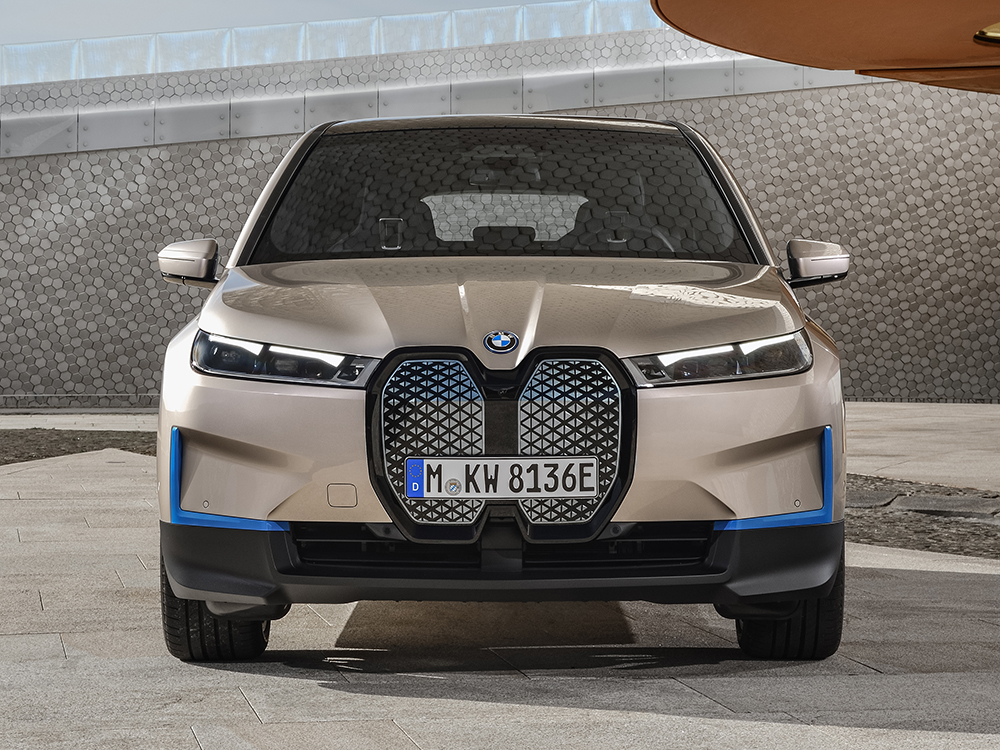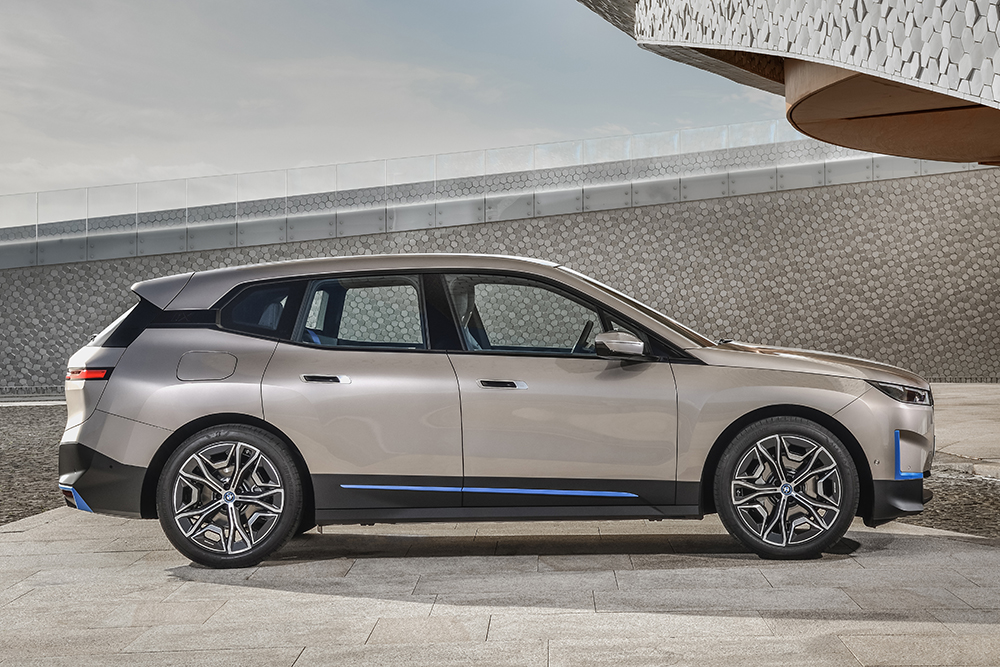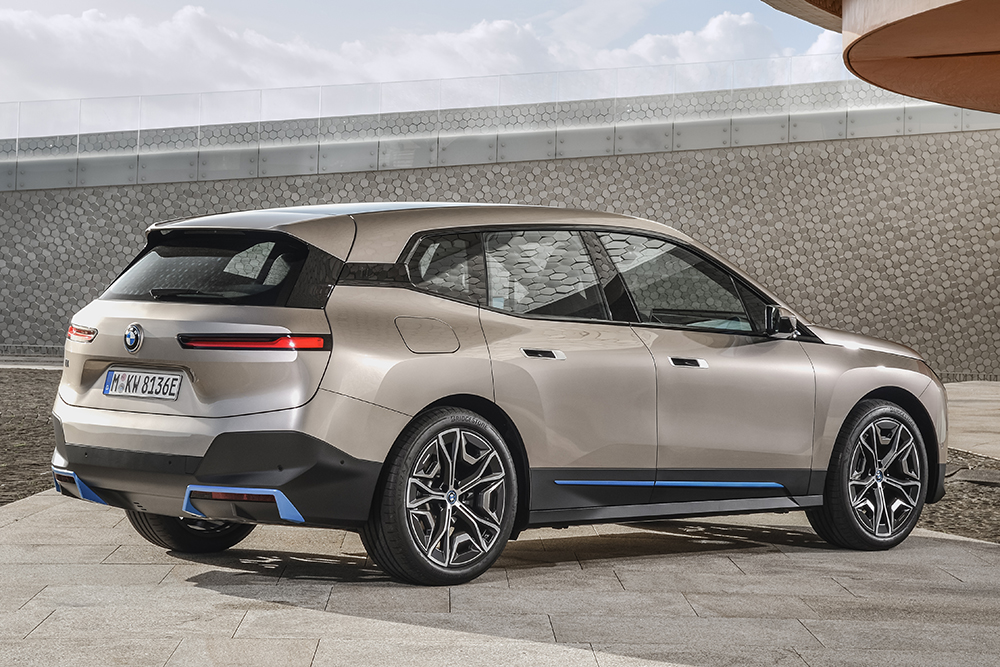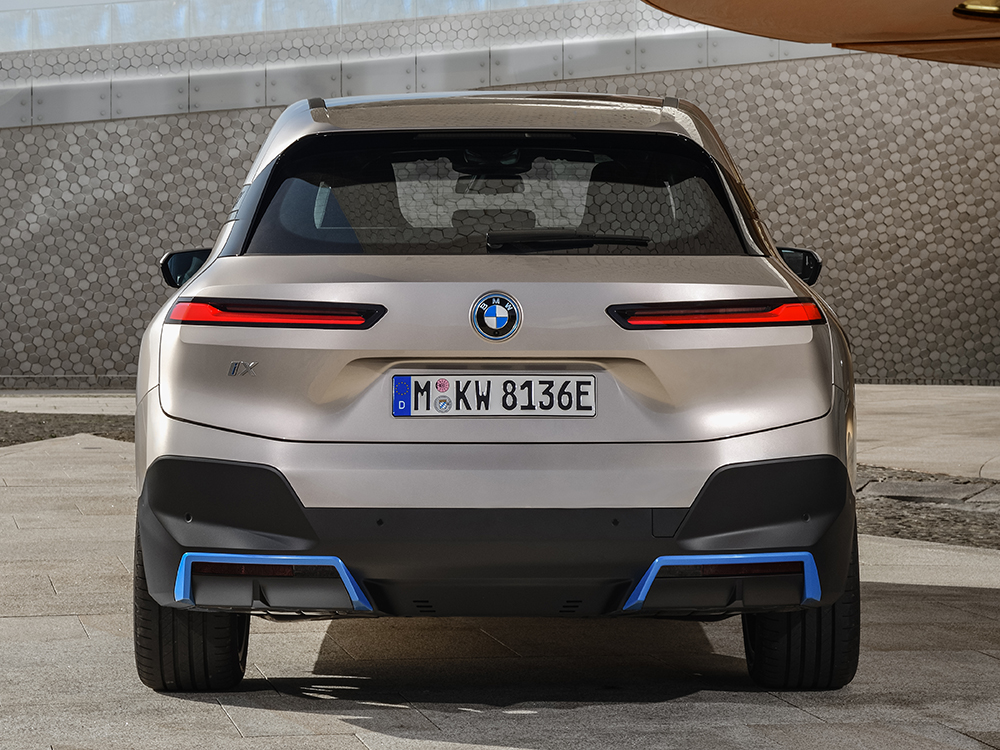 Now, let's get to the most controversial part of this machine: the exterior design. The BMW iX is roughly as long as an X5 and as tall as an X6, and has the wheel size of an X7, so it's not a small car. The German automaker calls its lines "a distinctive reimagining of the powerful proportions of a large BMW SAV," and it's fair to say the tiny front and rear lights—paired with the humongous kidney grille and a side profile that reminds the eye of a blown-up i3—haven't found instant favor with anyone. BMW got quite a bit of flack for the design on social media, and it definitely represents a departure from previous lines. But maybe that's exactly what the company wanted. Something new and bold. Futuristic and eye-catching. Different from anything it has built before, and ready for a world that is different from anything we have driven through in the past.
Maybe the team at the BMW design and technology center in Landshut, about an hour from Munich, consists of true visionaries and creative geniuses who are simply way ahead of their time. Or maybe they all just had too much beer for lunch and drew the shape of their biggest EV yet during some tired afternoon. Only time will tell if the people who really matter—BMW customers, mind you—can and will warm up to this radical departure from anything they have so far seen.