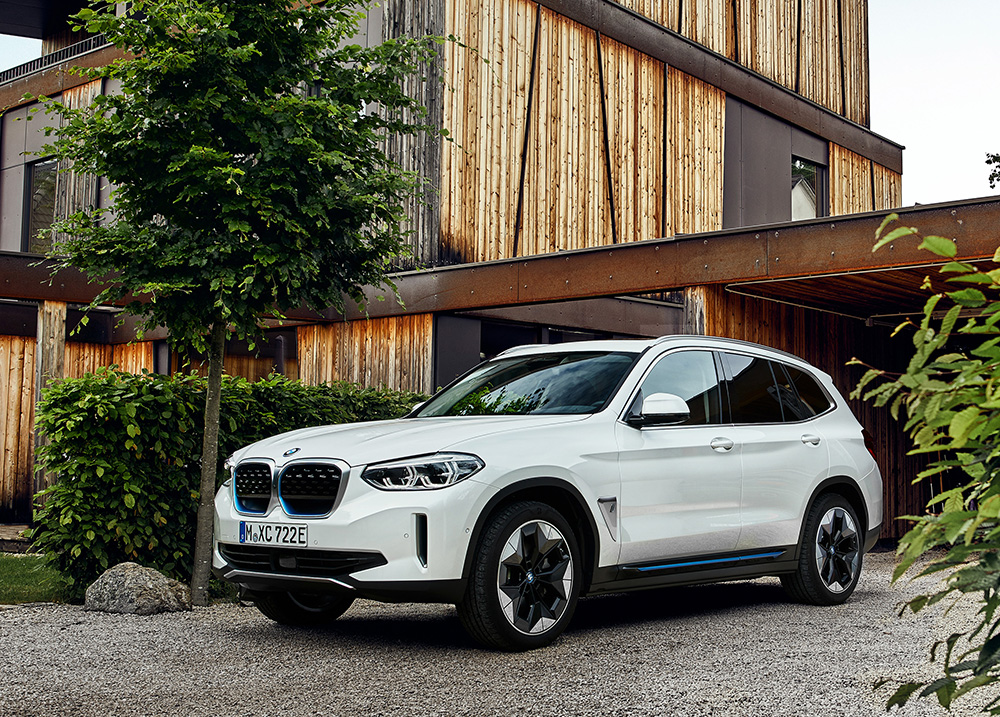 We all know that buying a new BMW in the Philippines requires some serious coin. Not only are the cars from Bavaria a bit pricey to begin with, but once the crazy-high import taxes have been added, owning a Munich dream machine effectively moves out of the realms of possibilities for all but the wealthiest of car buyers. That might be about to change, though, at least where the high taxes are concerned. BMW has just released its first-ever full-electric X-series model with the iX3, and it will be the first BMW car to be built in China for domestic and export sales. Being an EV and not being subject to Euro import taxes, it should be more affordable than a regular petrol or diesel version when it reaches Philippine shores.
The best thing about the new iX3 is that it looks just like a regular X3. The brand has seemingly abandoned the idea of building separate EVs, and is now simply electrifying existing models, thereby keeping the typical BMW design. This move will no doubt delight many fans of the automaker, but the cars still have to deliver the experience buyers of the Teutonic marque are used to. The iX3 features the fifth-generation eDrive high-voltage battery with a gross energy content of 80kWh. That's enough for up to 460km of range.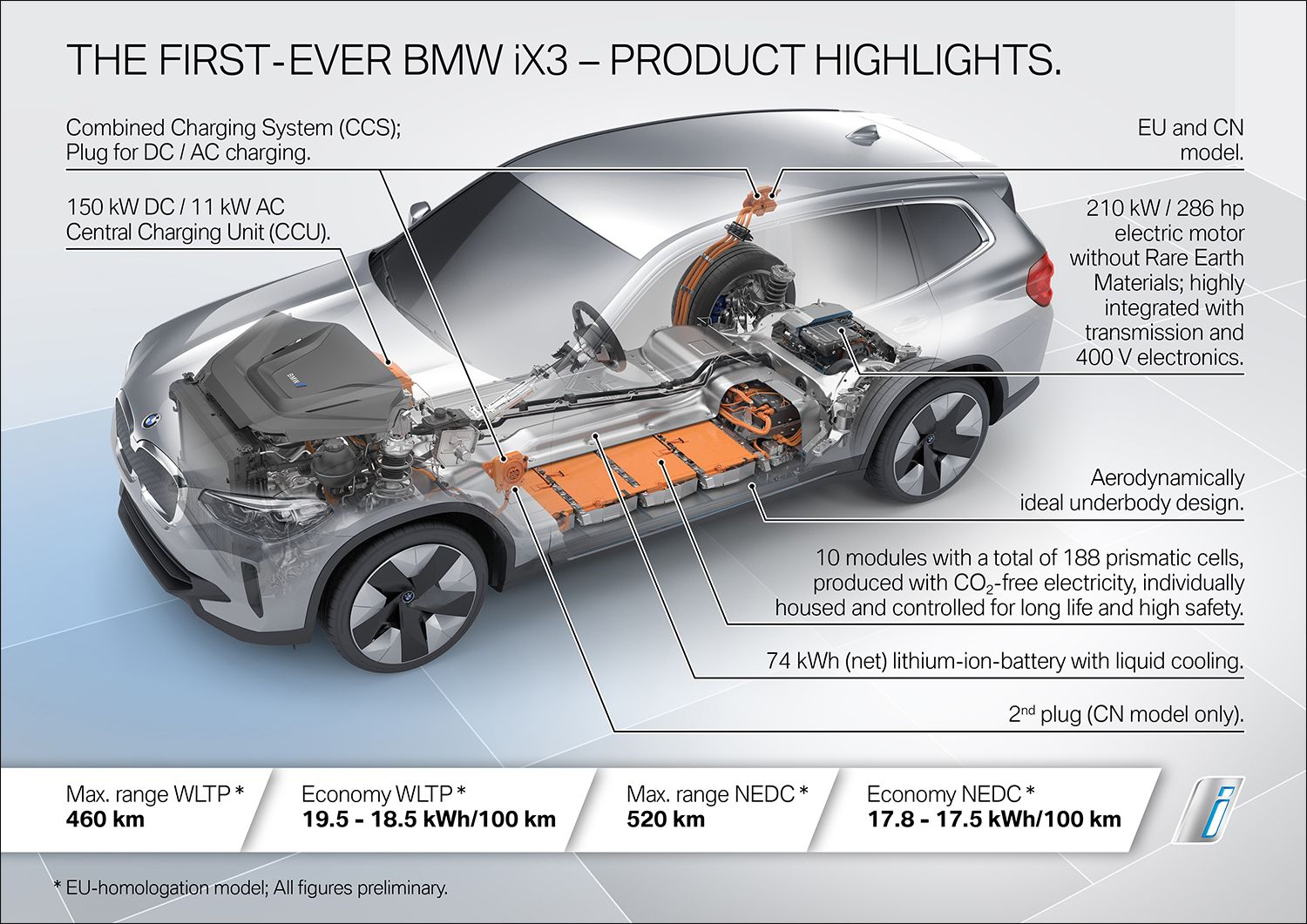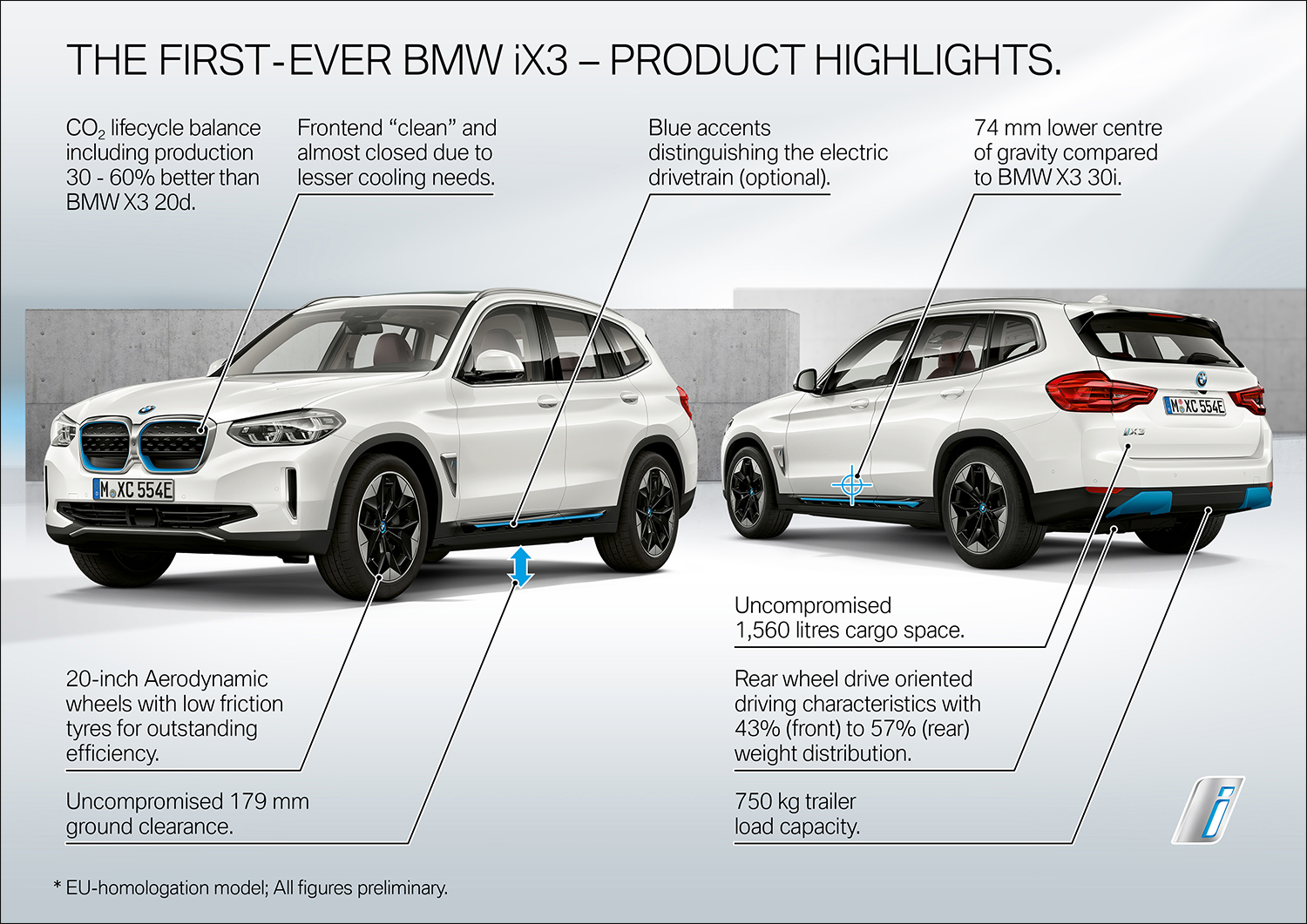 On the power front, this EV can unleash up to 286hp and 400Nm, which is enough to go from zero to 100km/h in 6.4 seconds, on the way to a top speed of 180km/h. It features adaptive recuperation to get some juice back into the batteries every time the driver goes off the gas or applies the brakes, and is also fitted with BMW's IconicSounds Electric feature. This system was developed in collaboration with Hollywood composer Hans Zimmer, and is supposed to make the car sound a bit more exciting. To keep recharging times to a minimum, the iX3 has a charging capacity of up to 150kW and can refill its power packs to 80% in 34 minutes if an appropriate fast-charging station is used. Just 10 minutes of charging can add up to 100km of range in those circumstances, which brings the car quite close to petrol- or diesel-powered vehicles in terms of the time it takes to put some miles in the tank.
BMW has seemingly abandoned the idea of building separate EVs, and is now simply electrifying existing models
The interior of this electric chariot offers all the creature comforts you'd expect from a BMW, with a 12.3-inch digital instrument cluster, a 10.25-inch infotainment screen, three-zone automatic climate control, automatic tailgate operation, and a panoramic glass sunroof fitted as standard. As always, there are also plenty of optional extras available to spend your money on. Order the "Impressive" equipment line and you'll get 20-inch alloy rims, leather sports seats, heads-up display, Parking Assistant Plus and a Harman Kardon surround-sound system.
All of this will be assembled exclusively at a manufacturing plant in Shenyang, China, which is run by a joint venture between BMW and local carmaker Brilliance—called BMW Brilliance Automotive—which is a first for the Germans. It means even iX3s sold in Germany will come from China. It will be interesting to see how car buyers react to this.
In the Philippines, this move might mean lower prices for BMW vehicles, but don't start celebrating just yet. Despite being made in China now, the iX3 still carries a hefty price tag that is expected to hover around the €70,000 (P4.03 million) mark. If the company can keep it there, then it might actually end up costing less in our market than a diesel X3, and could therefore be good for the promotion of electrified vehicles in our territory. Let's cross our fingers.