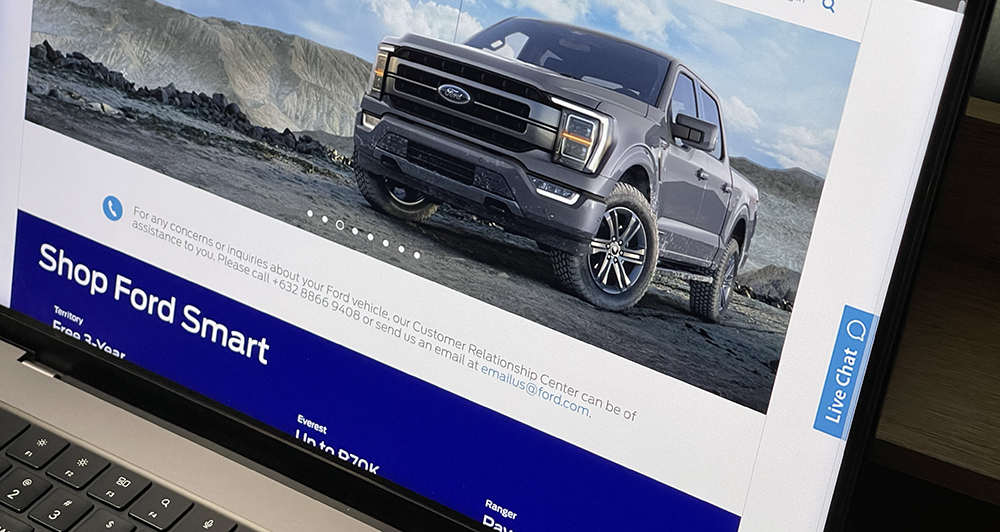 Customer support is very important for making and retaining clients. No matter how good your car or product is, if you can't support your products before or after you sell them, you won't be able to keep or make new customers.
This is why Ford Philippines is leveraging the power of the Internet to further improve the customer experience by introducing a new real-time chat support service on its website.
If you head to the distributor's website (both on desktop and mobile), you'll notice a little blue tab on the right side of your screen. From 8am to 6pm (Monday to Friday), that tab will open the "Click to Chat" function, allowing you to chat with a customer service agent in real time.
You will need to provide your name, e-mail address, phone number, and city/province. Then, you will be asked if you are a current Ford owner, and if the query is sales- or service-related.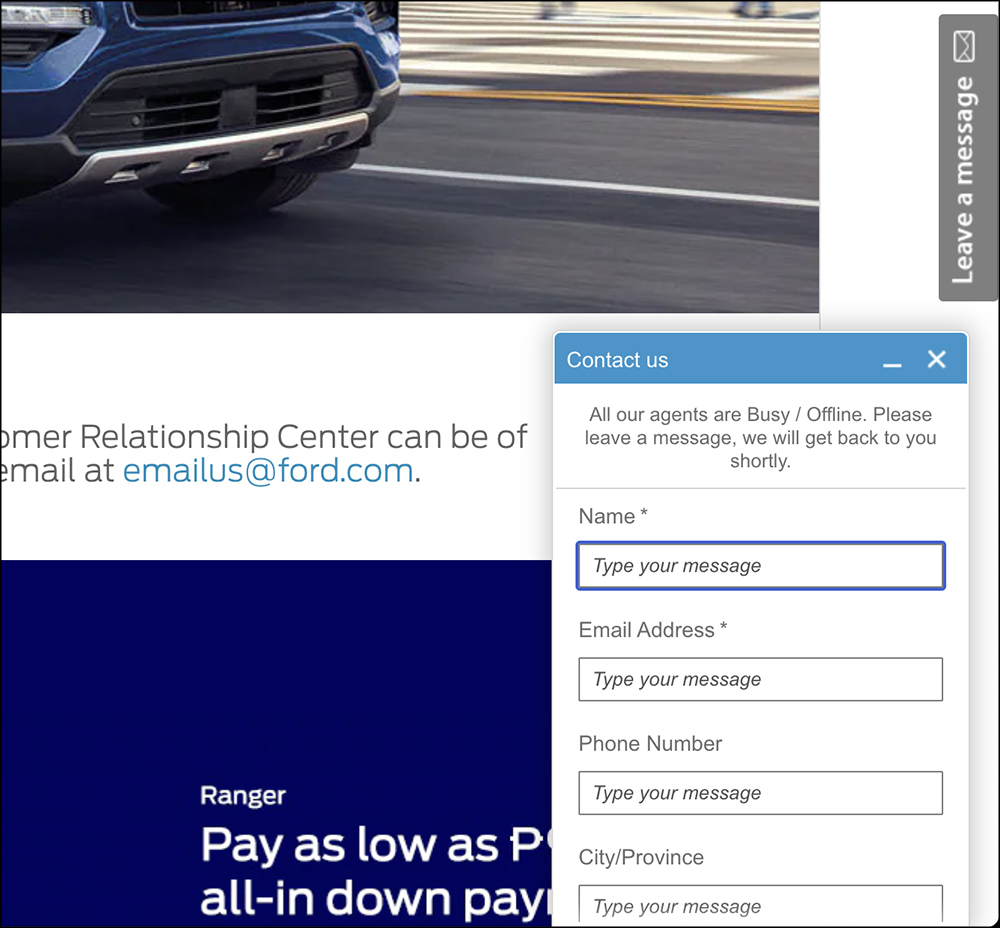 But fear not if you aren't free within those window hours. During offline hours and weekends, customers can leave a message, and an agent will promptly respond to the inquiry once the service is back online.
Of course, there are other ways to contact Ford Philippines aside from Click to Chat. You can call the Customer Relationship Center at (+632) 8866-9408, or send a message via [email protected], or get in touch with the automaker's social-media pages on Facebook, Twitter and Instagram.