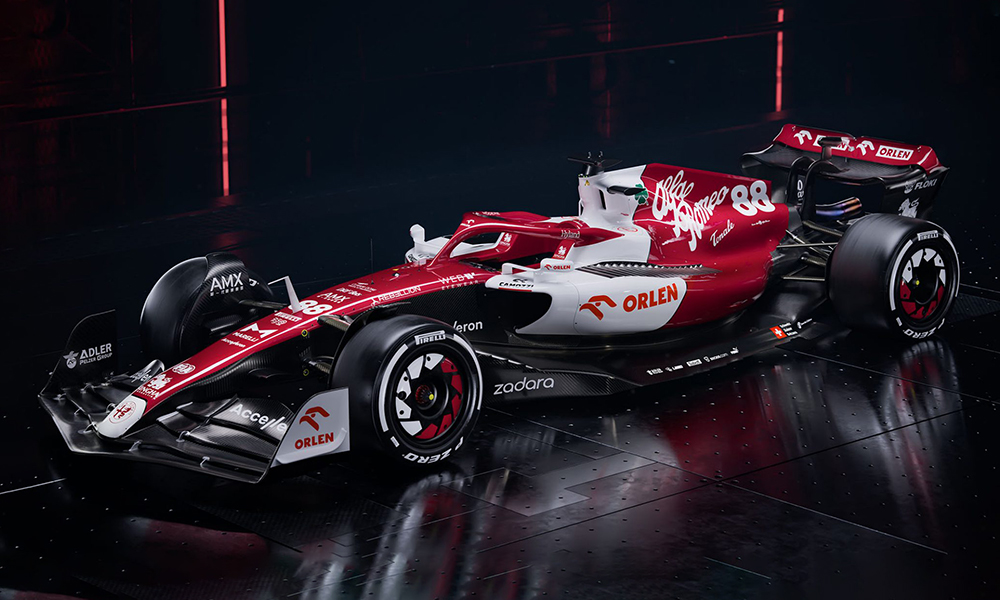 If you've been following Formula 1 updates on social media, you may have known that the Alfa Romeo F1 team is one of the last to show off its 2022 Formula 1 car, even running it during the preseason testing in Barcelona in camouflaged form.
The team didn't exactly have the best testing session during those three days, where a plethora of mechanical issues had confined the car to the garage for most of the sessions. They managed to only run 175 laps, ranking the team ninth out of the 10 on the testing mileage charts.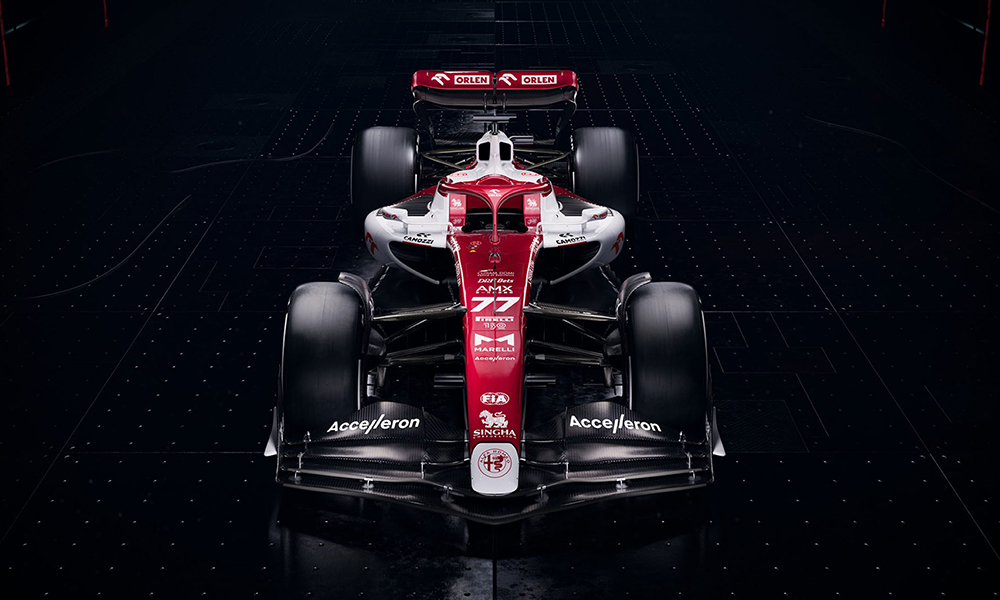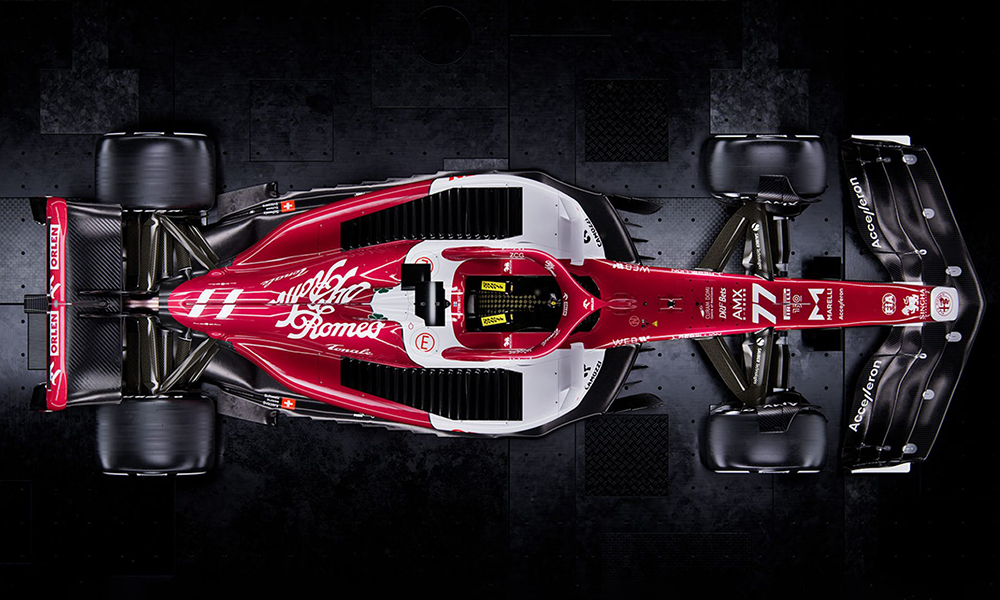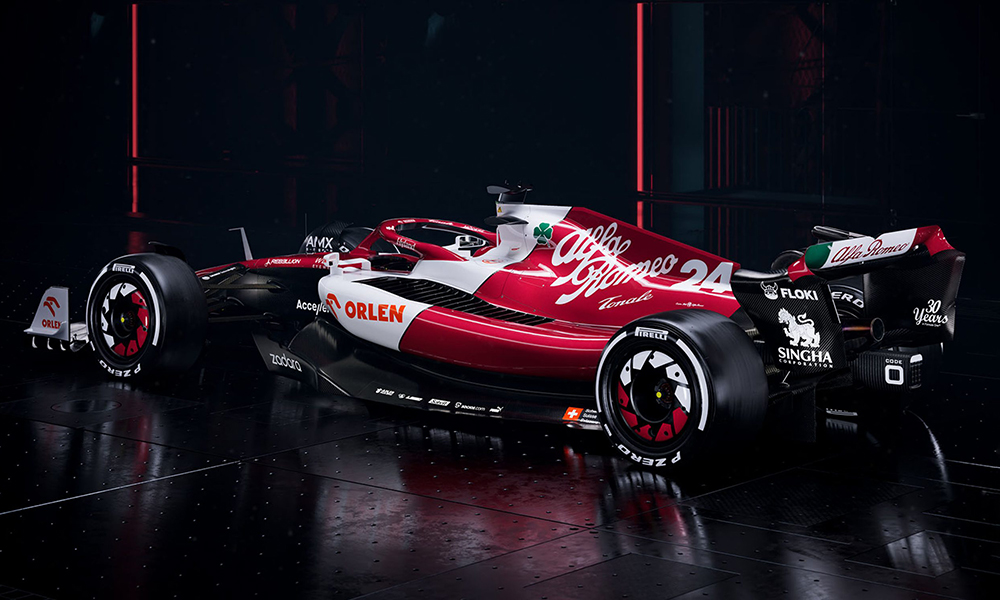 Despite these shortcomings, the team is still having a positive outlook for the season by (literally) taking the wraps off its 2022 contender—the Alfa Romeo C42.
The last 2022 contender to be shown to the world doesn't have anything new that we haven't seen before. It adopts the vented sidepod approach and a sculpted front nose, but it also has a unique split airbox above the driver.
But if there was a beauty contest in Formula 1, Alfa Romeo would run away with the crown, no doubt. This gorgeous white-and-red livery is "a subtle nod to the past, recalling historical designs of years past and the heritage of Alfa Romeo and Sauber Motorsport."
It has shades of the McLaren Marlboro liveries from the '80s, and we're really digging the two-tone wheel covers, vintage-style Alfa Romeo logo on the engine cover, and the Italian Tricolore on the rear wing.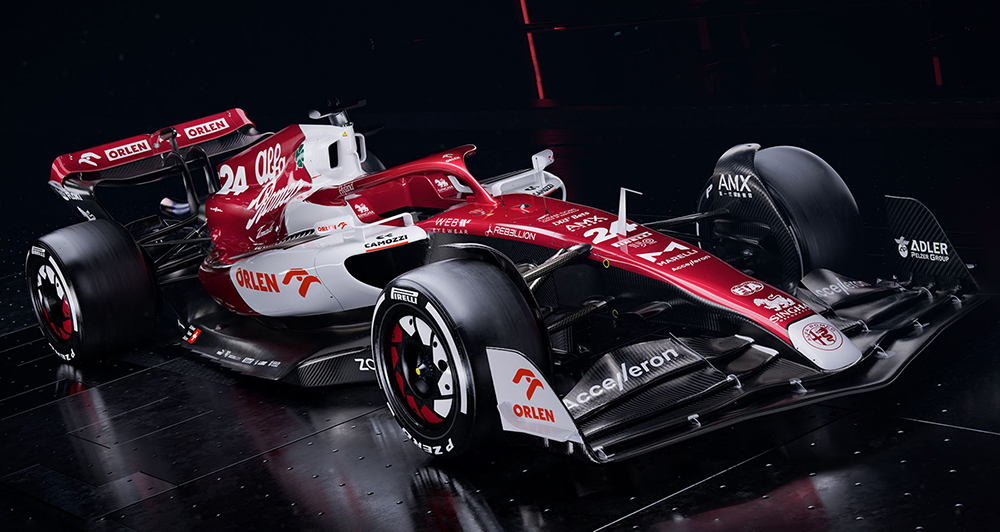 With an entirely new lineup of drivers consisting of former Mercedes-AMG driver Valtteri Bottas and Zhou Guanyu (with Robert Kubica taking up reserve driver duties), the team's 30th year in F1 is looking to be a bright one.
That is, assuming they get to iron out the kinks in their latest machinery before the official preseason testing in Bahrain this March 10.