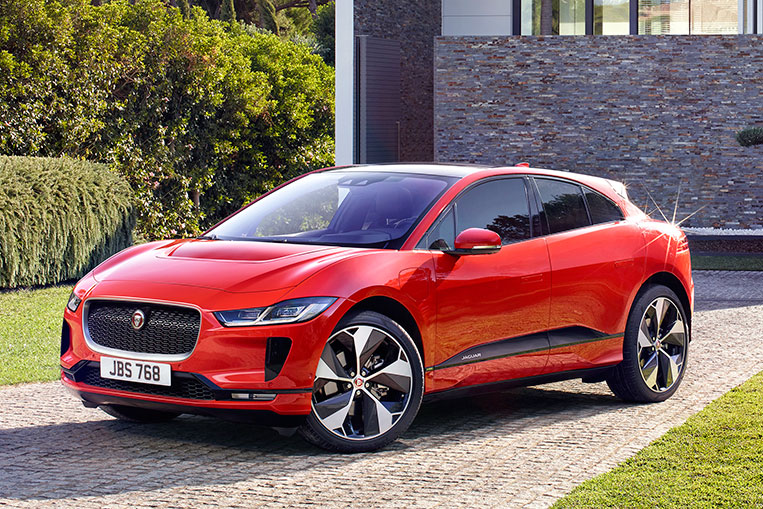 British carmaker Jaguar is officially on the EV bandwagon with the release of its first-ever electric production car—the I-Pace luxury SUV. Besides the fact that this is a vehicle that doesn't emit toxic fumes, it is also now already the third model in the brand's rapidly expanding SUV stable, joining the F-Pace and the E-Pace, both of which have conventional internal-combustion engines. To think that the company didn't have a single sport-ute prior to 2016. This is further proof of the luxury market's steady shift to more versatile crossovers.
The I-Pace is 4,682mm long, placing it between the F-Pace (4,731mm) and the E-Pace (4,395mm) size-wise.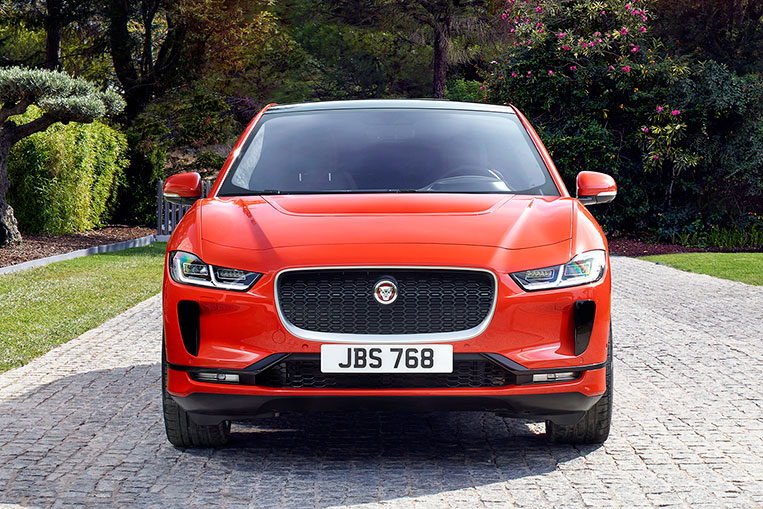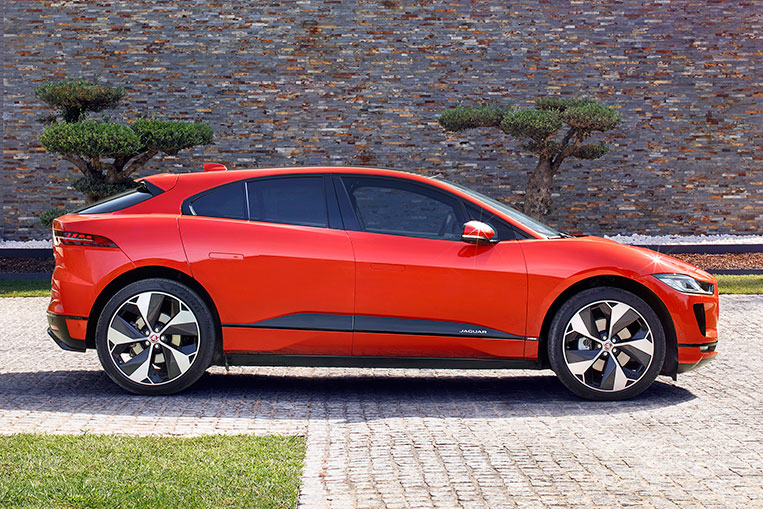 Obviously, it won't be the exterior dimensions that ultimately determine whether a Jaguar customer buys this or one of the brand's other SUVs. No, if someone's purchasing this, it will almost certainly be because it is electric.
Propelling the I-Pace is a pair of "Jaguar-designed" electric motors that churn out a combined 395hp and a whopping 696Nm of torque. The motors are said to be good enough for a 0-100km/h acceleration time of 4.8 seconds.
Tasked to store energy is a 90kWh lithium-ion battery that is touted to deliver a driving range of 480km from a single full charge. The manufacturer claims that the battery may be rapidly charged (100kW) to as much as 80% in just 40 minutes (or while you have coffee and read the morning paper). If you plug it at home, however, the same amount of charge may take as long as 10 hours (or while you binge on Netflix shows and doze off in the middle of a third episode).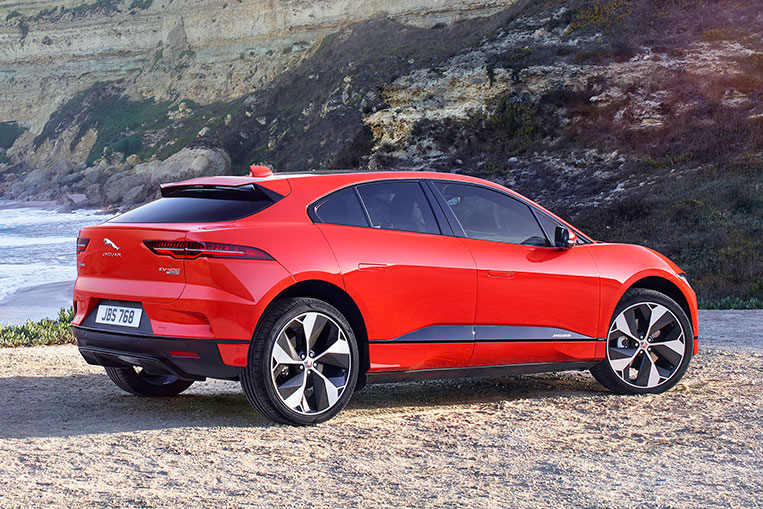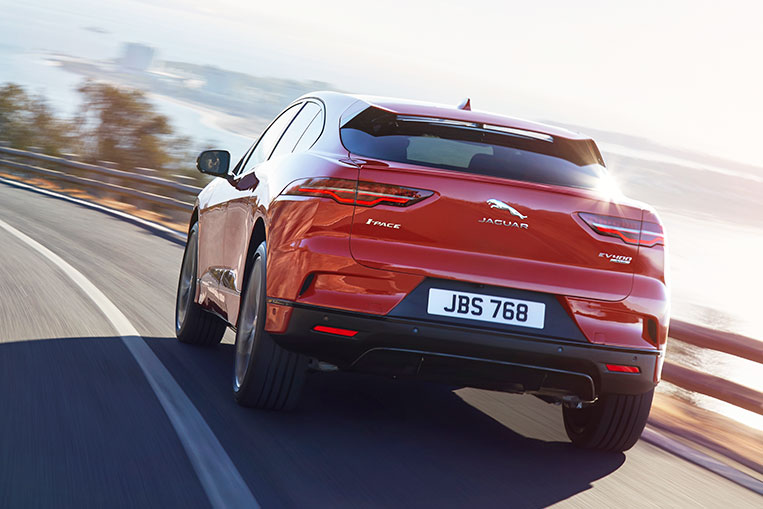 Some vital information about the I-Pace:
* It has a torsional rigidity of 36kNm/degree, apparently the highest of any Jaguar automobile.
* It boasts a perfect 50:50 weight distribution, which, paired with a low center of gravity, should result in excellent handling and cornering.
* It has a drag coefficient of 0.29, which means it has good aerodynamics for its body type.
* The luggage compartment has 656L of space, expandable to 1,453L when the rear seats are folded flat.
* Inside, geek-friendly tech includes the new Touch Pro Duo infotainment system, which is basically "a combination of touchscreens, capacitive sensors and tactile physical controls." There's also an EV navigation system that can assess the topography along your route so as to give you a more accurate estimate of your remaining driving range and battery charge. And there's the Amazon Alexa Skill that will allow you to ask your Alexa-enabled gadgets questions about your car—yes, including queries about your charge level and projected range.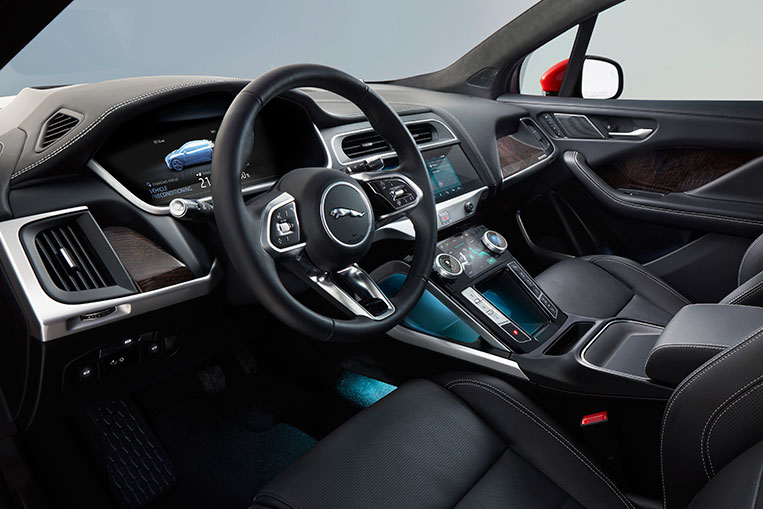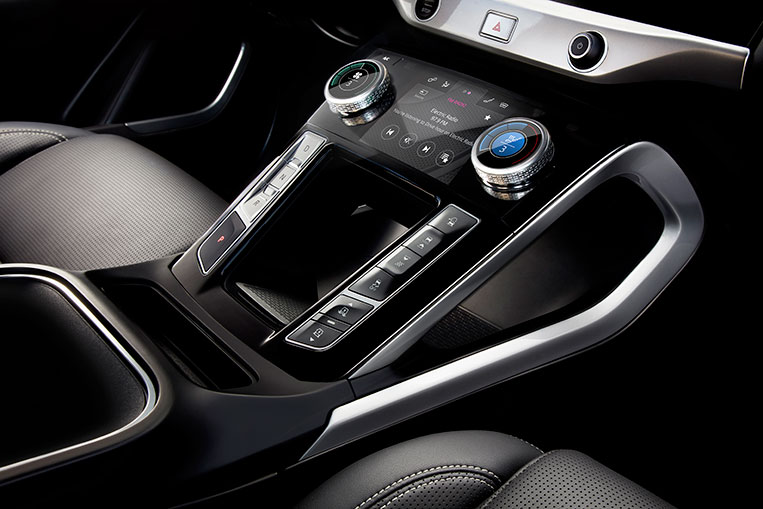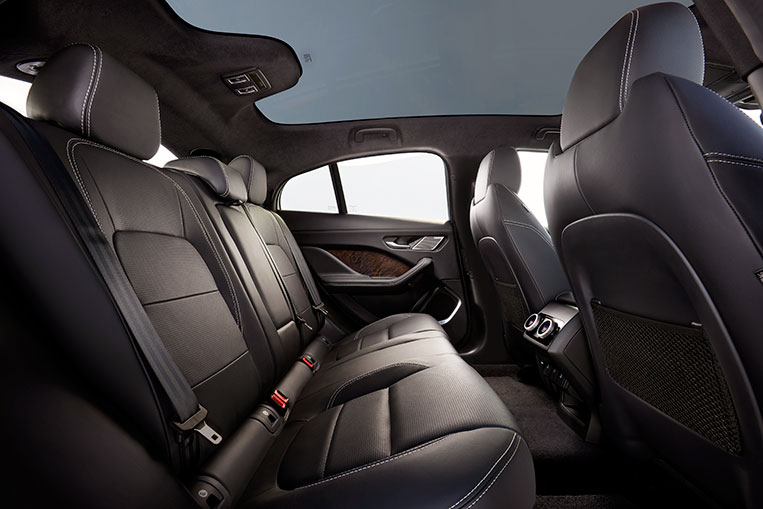 The Jaguar I-Pace is yet another gorgeous piece of evidence that we are indeed entering the Electric Age of motoring. Let's hope our government has a concrete plan for ushering it into the country.
The Jaguar I-Pace is born