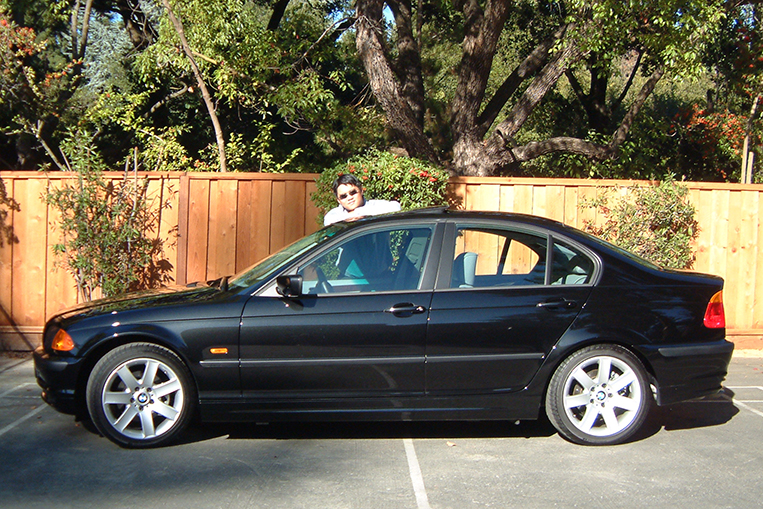 My dream car as a child was the Mercedes-Benz W123. My dad bought a slightly used 230 sedan—his first European car—when I was six years old. I remember spending what felt like hours sitting behind the wheel in our garage, flipping switches and pretending to drive. In particular, I was amazed at the pneumatic central locking system; the way the door locks would go up and down with that distinct sound.
If you were expecting to read about BMW, don't worry…you're in the right place. Just give me a second and I will get to the Bavarian marque.
Anyway, back to the Benz. My family moved abroad when I was seven years old. When we first got to our new city, my dad drove around in a red W123 wagon, borrowed from an uncle. Until that point, the Three-Pointed Star dominated my petrolhead dreams.
One day, this silvery-blue sedan pulled up in front of our house. It settled into our family car's usual parking slot, so I immediately took notice. And out stepped my dad. Like most kids, I saw my father as something of a superhero, so whatever car he owned instantly became the Batmobile in my eyes.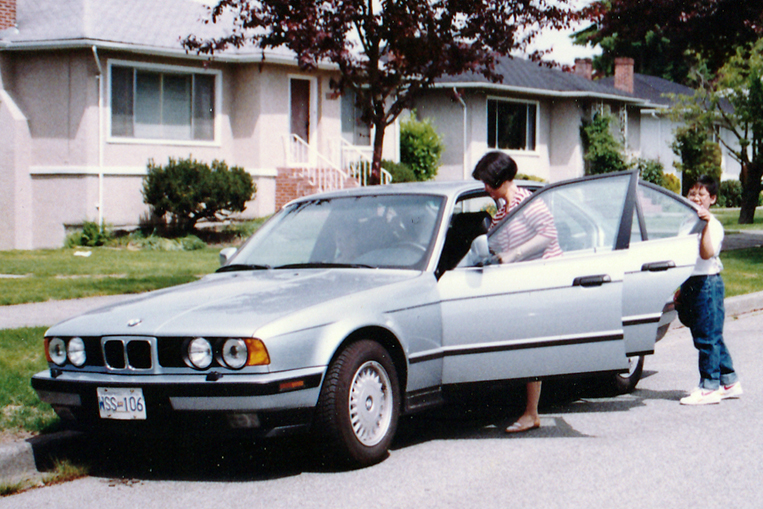 And that car was a 1989 BMW 525i—the E34 body. Cirrus Blue paint, black leather interior. The car was just…different. It was every bit as refined as the Benz, but it had an edge to it. The BMW was more muscular and sportier, but not overly so. It was at that moment—when I saw my dad step out of the car—that I became a BMW fan. I couldn't put it into words, but I knew that it was special. I just knew.
Fast-forward almost two decades, and the BMW of my eye was a Delfin Grau 1990 E30 325i coupe. It was my third BMW after having owned two E46-body 325i sedans (both black and both with gray interiors). The E46 had been an amazing sports sedan, but I felt I had gotten the most out of it (which was a lot). But now I wanted to go in a different direction.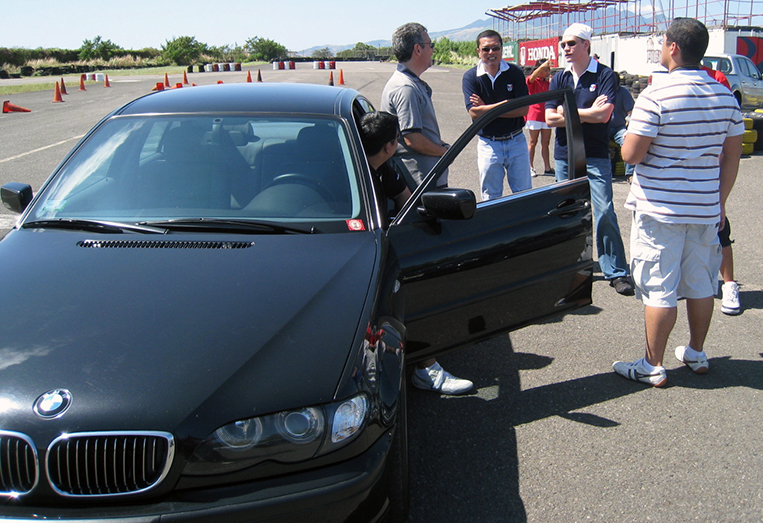 That E30 was my first-ever car with a manual transmission. It also had a factory limited-slip differential. And with no driver aids, it became a great teaching tool for track-day driving. Not that I was a particularly good student, but under the tutelage of the late Kookie Ramirez and with that wonderful BMW, I became enamored with racing.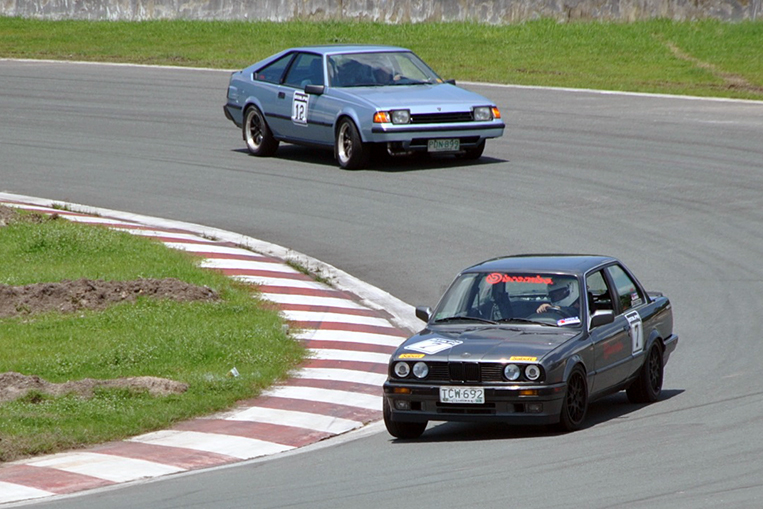 This led me and my good friend Mig Dizon to start our own race series, the DTM Ph Invitational, which originally pitted BMW E30s against their traditional rival, the Mercedes 190E. I felt like I was a defender of BMW's honor, even if it was just a small club race. Still, we battled, and we had our share of wins and losses, and my love of the brand and love of racing only grew.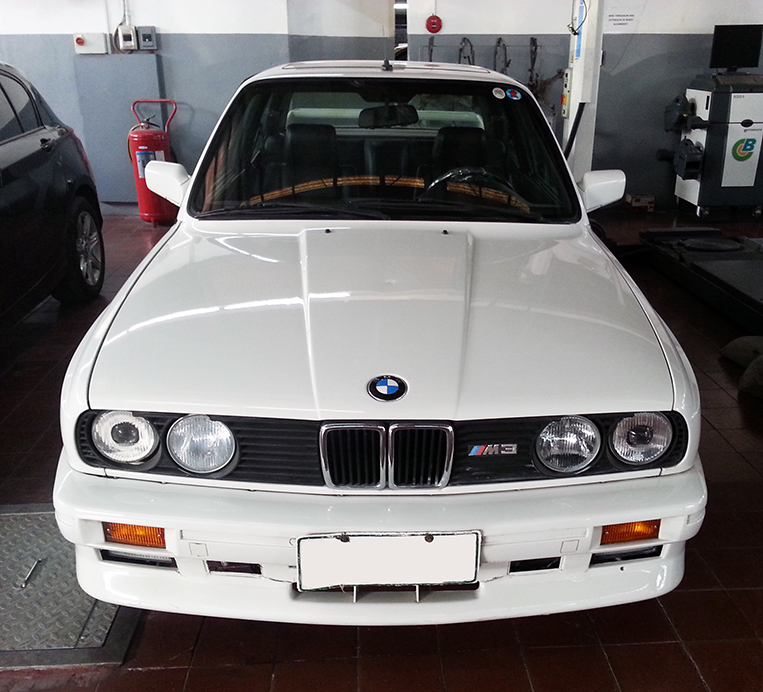 In 2016, it started to come together. I was a couple of years deep into building a company demo car, and what else would I choose for a platform but a BMW? Not just any BMW, but an M3—the E36 model. It is perhaps the least appreciated of the breed, but I knew from my time with the E30 that this could be something special.
My goal was to build something that would be a bona fide track weapon. Equipped with BMW's S50 motorsport-tuned engine, Brembo brakes, Bilstein suspension and a semi-stripped interior, it became just that. I joined almost any competition I could, whenever I had the time and budget. I got into historic racing, time attack, touge, autocross and, eventually, endurance racing.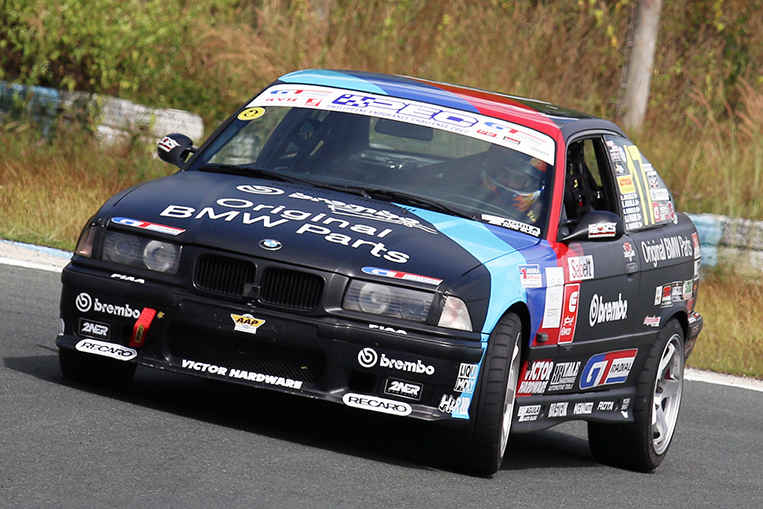 My relationship with my M3 deepened with every race, and grew even further when BMW Philippines began supporting my racing officially in 2016. It was like coming full circle: My passion for the brand was rewarded by the brand itself. I was the defender of BMW honor and was recognized by BMW for it. As a fan, it couldn't get much better than this. It was like Michael Jordan sending me free sneakers as a reward for wearing J's all these years.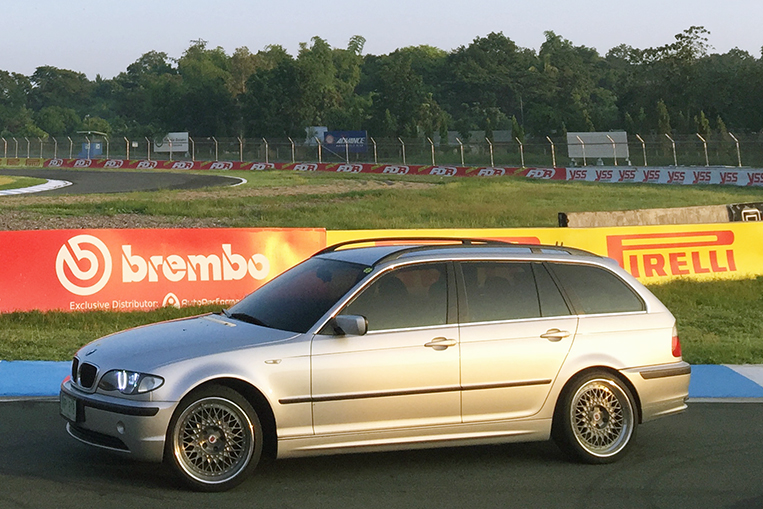 After all this time, the German marque still holds my heartstrings. It's easy to quantify the reasons BMWs are great cars—the history, their sporting character combined with luxury, safety features and tech, and so much more. Much more than that, however, is how they still make me feel like that wide-eyed young boy.
It's difficult to explain in words, so I will just say this: Get behind the wheel of a BMW. There are lots of cars that are faster, more luxurious or more tech-laden. But as soon as you get into a BMW cockpit, you know. You just do.