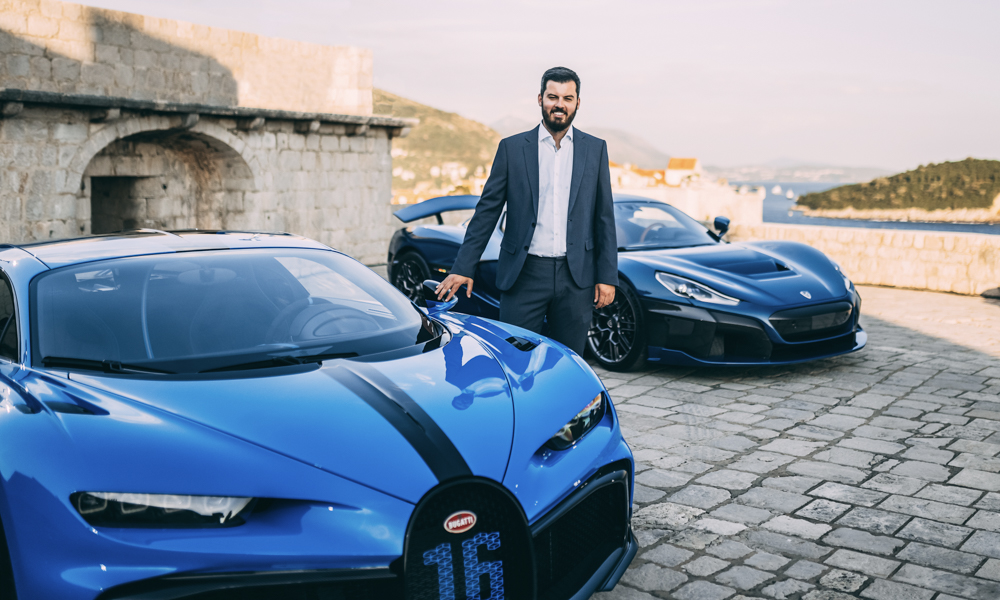 Four months after the initial announcement of the Bugatti and Rimac merger, it's now safe to say that the deal has been sealed between the two automotive titans. The new joint company will be called, well, Bugatti Rimac, which will be based in the city of Sveta Nedelja near Zagreb, Croatia. The Rimac Group holds a majority stake at 55%, while Porsche owns the other 45% as a strategic partner of the venture.
The new merger will initially start out with 435 employees, with 300 working in Zagreb and the remaining 135 continuing to build Bugatti vehicles in Molsheim, France. An additional 180 will be employed at Bugatti Engineering located in Wolfsburg, Germany. All operations will eventually be moved to the new Rimac Campus, which is due to open in 2023.
Mate Rimac (the founder and CEO of Rimac) will take the helm of the newly formed company as CEO. Christophe Piochon, former managing director of production and logistics at Bugatti, will now act as the COO. He will be taking the place of Stephan Winkelmann, who is the former president of Bugatti (since 2018) and will be focusing on his new post as the chairman and CEO of Lamborghini.
Meanwhile, Bugatti and Rimac will continue to exist as independent brands, which should be good for fans of either company. This means that these storied hypercar makers won't be going away any time soon, but we can expect future vehicles from them to share many components and technologies.