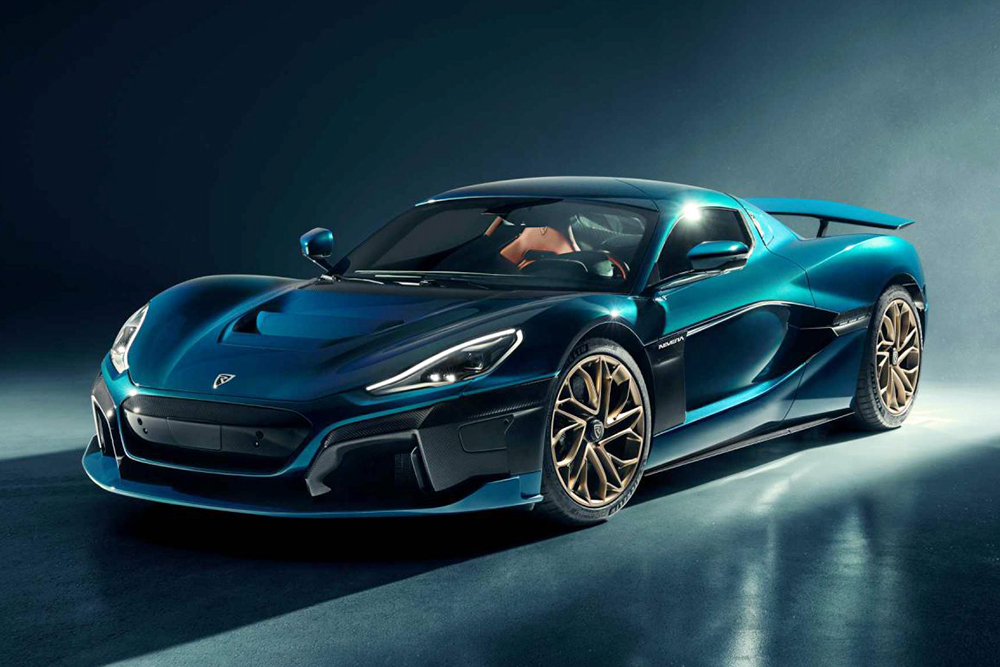 To call the career and achievements of Croatian innovator Mate Rimac impressive would be a huge understatement. In the barely 10 years since the 33-year-old entrepreneur started to hire staff for his company Rimac Automobili and began to develop electric vehicles, he and his team have managed to take the car industry by storm, attracted major investments from Porsche and Hyundai, and now rolled out what is very likely not only the fastest EV but also the fastest overall hypercar ever built. Named after a powerful Mediterranean storm, the Rimac Nevera not only looks stunning, but also packs enough electric muscle to all but annihilate the competition in ways few people ever thought possible.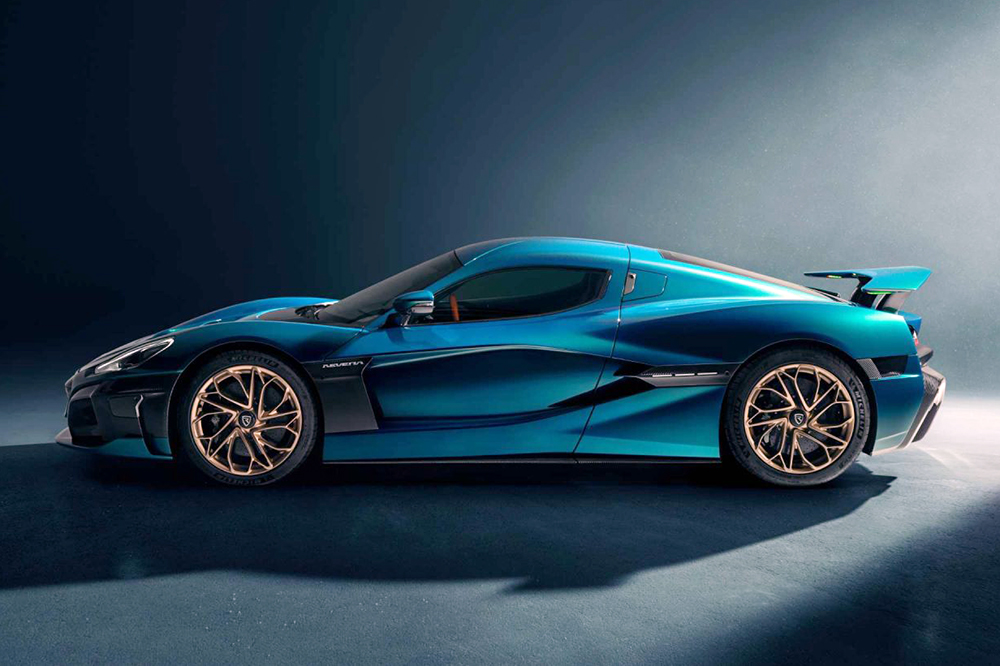 Fitted with a 6,960-cell, 120kWh lithium-manganese-nickel battery pack, the Nevera uses two independent powertrains at the front and the back consisting of two electric motors each to burn performance figures into the asphalt that make normal supercars look like mobility scooters. When called upon, 1,914hp and 2,360Nm will bend the space-time continuum and send this four-wheel missile from a standstill to 100km/h in 1.97 seconds. Zero-to-300km/h is done in a ridiculously short (and Bugatti-beating) 9.3 seconds, and the top speed is currently given as 412km/h. All that without a drop of petrol being burned, but with a claimed range of 550km under the WLTP test cycle.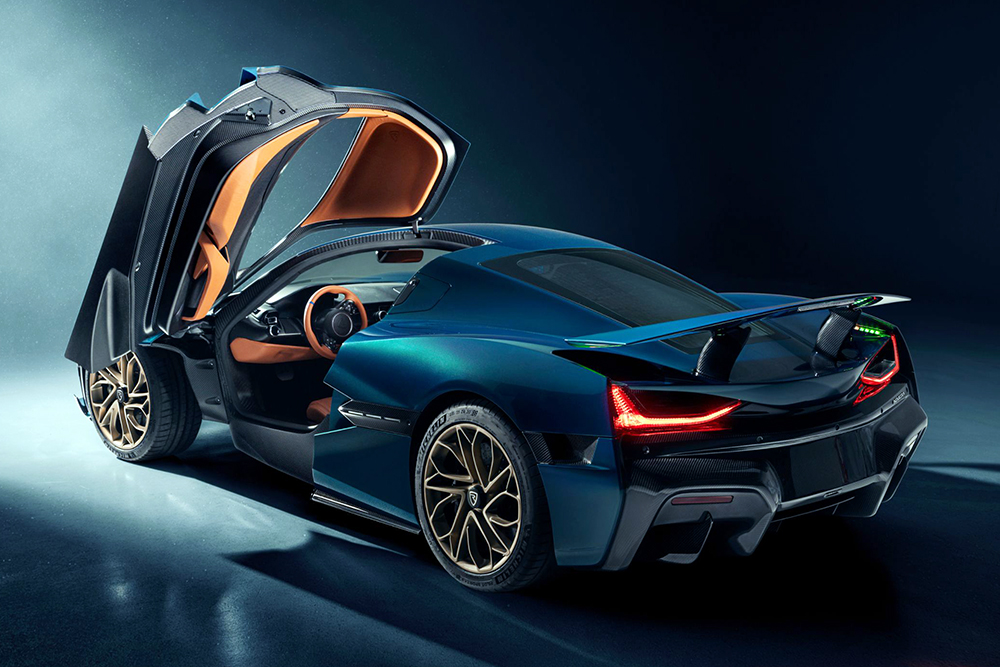 Built around an ultra-stiff carbon-fiber monocoque with a bonded-carbon roof, the Nevera was designed entirely in-house and also features a structural battery pack and a rear carbon subframe. Fitted with one electric motor on each wheel, clever torque vectoring software ensures that the right amount of power is always available, while advanced aerodynamics help it to either drive fast or far. In track mode, the Nevera adjusts its active aero components to provide maximum downforce; in range mode, it closes its underbody and hood vents, and also retracts the rear spoiler to be as slippery as possible. Switch it to high-speed mode and it will keep the big spoiler down, but open other vents to provide sufficient stability beyond 400km/h.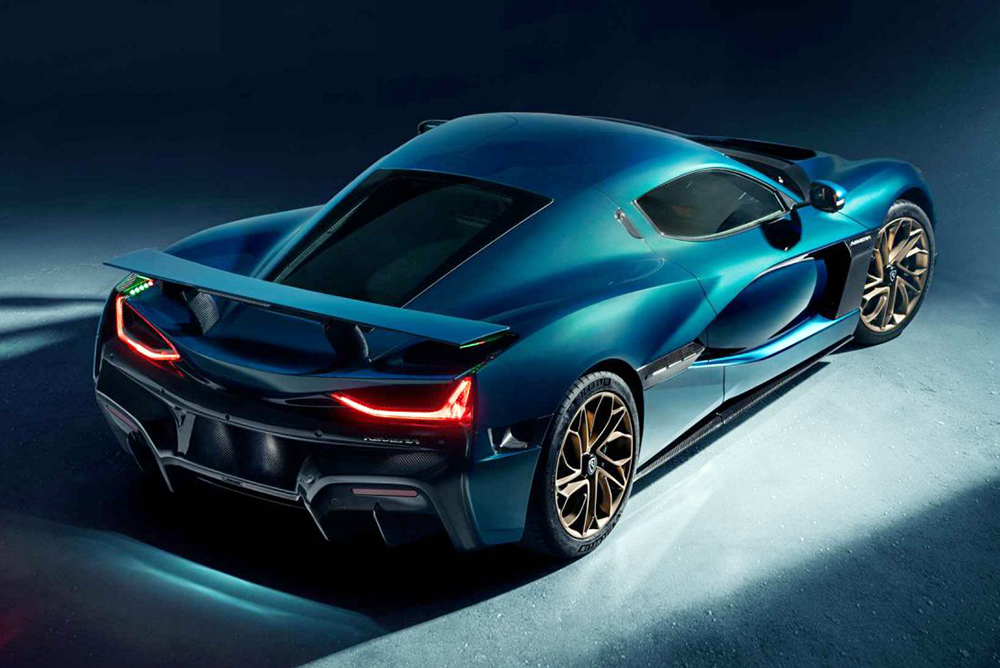 The cabin has a minimalist touch to it, and is accessed through two huge butterfly doors. Many switches, such as those for driving modes, are still of the physical nature, and the small touchscreen that sits on the center console is mainly used for the infotainment system. Other features include state-of-the-art brake-by-wire technology, electric power steering, a built-in camera so you don't have to fiddle around with your GoPro, and even a driver coach program where the car will show the person behind the wheel the perfect racing line thanks to some fancy autonomous driving tech. A total of 12 ultrasonic sensors and 13 cameras connected to an Nvidia-powered supercomputer that can crunch through 6TB of data per driving hour are also onboard to keep the expensive two-seater dent-free and shiny side up.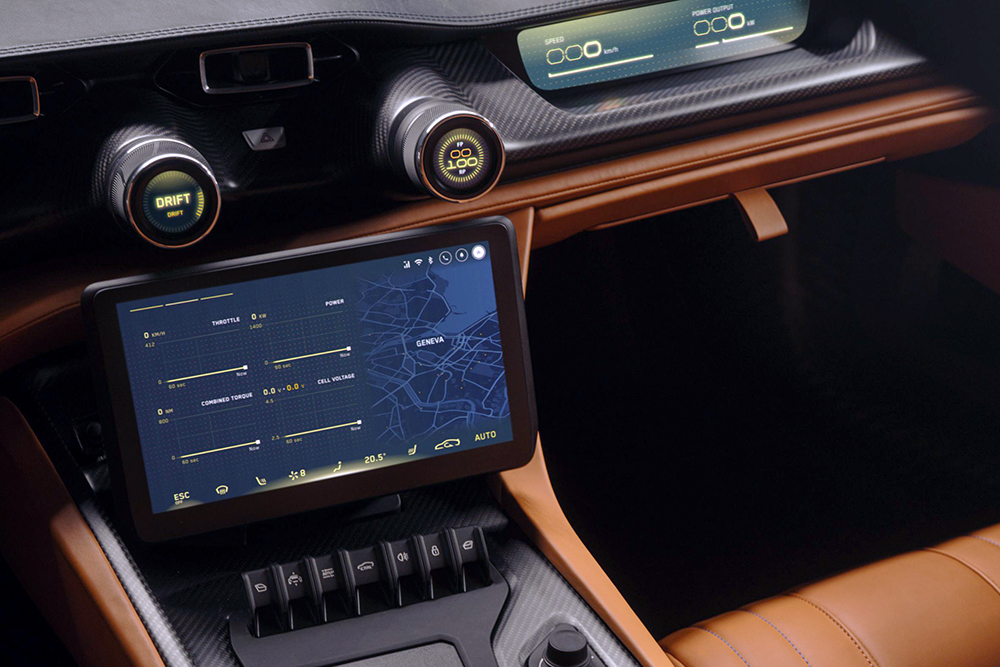 And it's certainly a car you'd want to take good care of. Only 150 units will ever be made, and they don't exactly come cheap. Anyone who wants to park this 4.75m and 2,150kg hypercar in his garage needs to hand over at least €2,000,000 (P116.7 million). That might sound like a lot, but in hypercar terms, it's not an unusual amount, and it comes with the knowledge that you can go and make virtually every other supercar driver out there cry and regret his purchase. We also have a feeling that Rimacs will become quite collectible and probably keep their value relatively well.