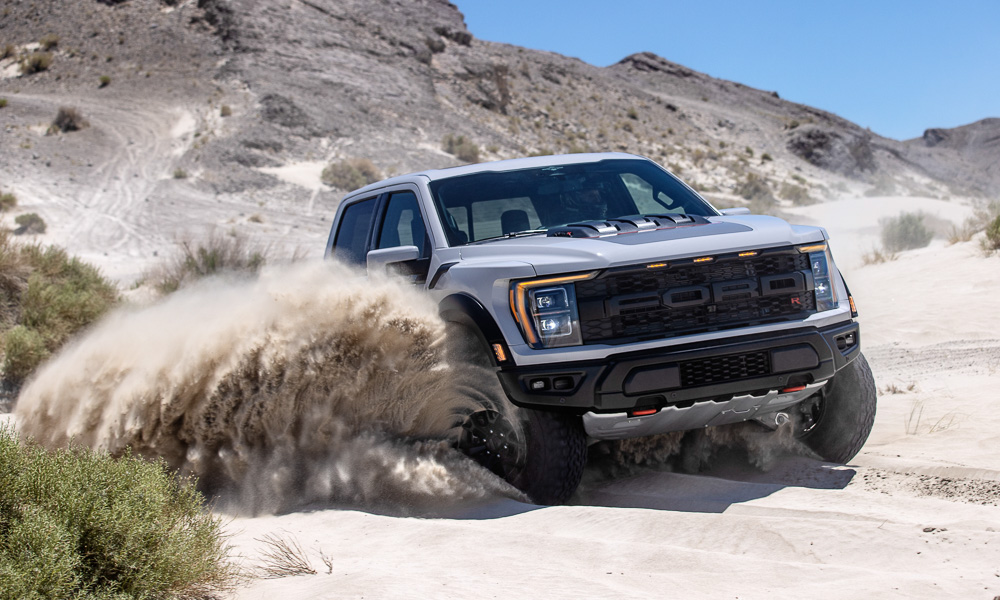 If the 'plain' Ford F-150 Raptor didn't excite you all that much because of it having "just a V6" under the hood, you're in luck. Ford has finally finished synthesizing its biggest and baddest dino-truck, equipping it with a V8 powertrain to go out and hunt some TRXs, just like in Jurassic World.
Meet the F-150 Raptor R, the "most powerful F-150 Raptor" to come out of Dearborn's stables.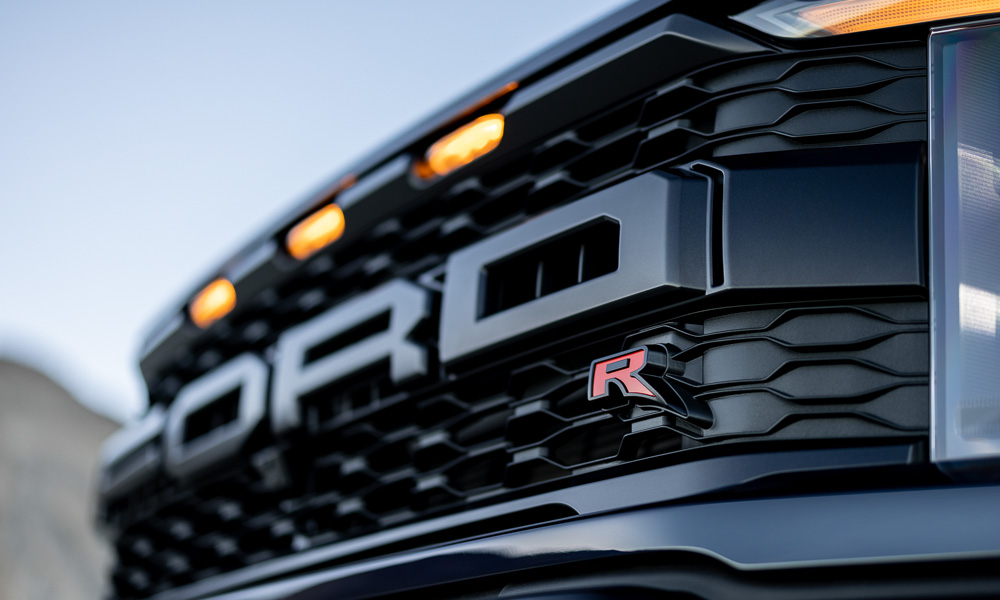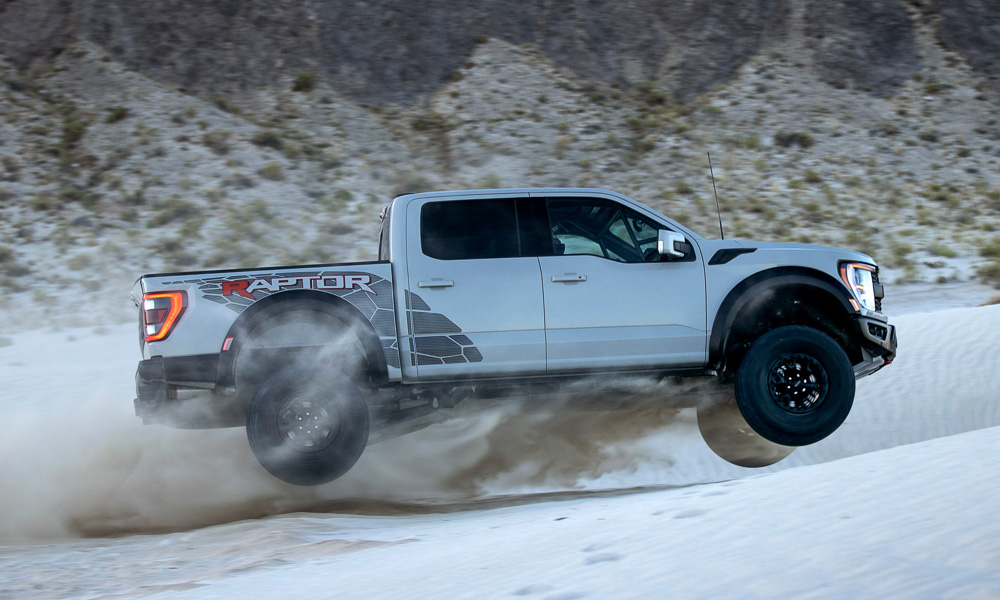 Ford crammed the same 5.2-liter supercharged V8 found in the Shelby GT500 under the hood of this crazy F-150. While it produces less power (700hp compared to 760hp), it produces more twist (868Nm) and has been optimized for off-road use (meaning more oomph at the low and mid ranges).
There are a couple of other changes, like a unique oil cooler and filter, a larger air intake with a higher-flow air filter, a special dual exhaust system, and a deeper oil pan that allows the car to tackle aggressive inclines without frying the engine. It's also mated to an improved 10-speed automatic transmission that can handle the added torque.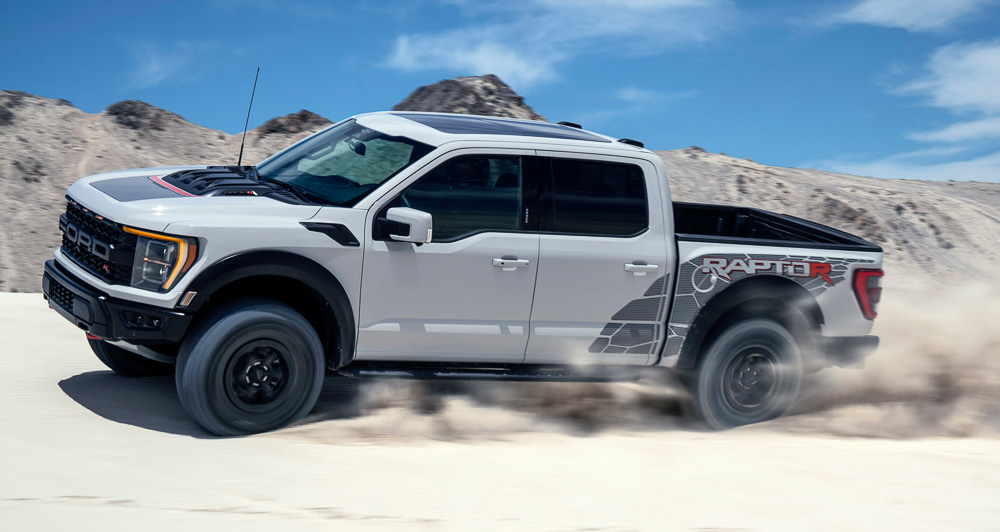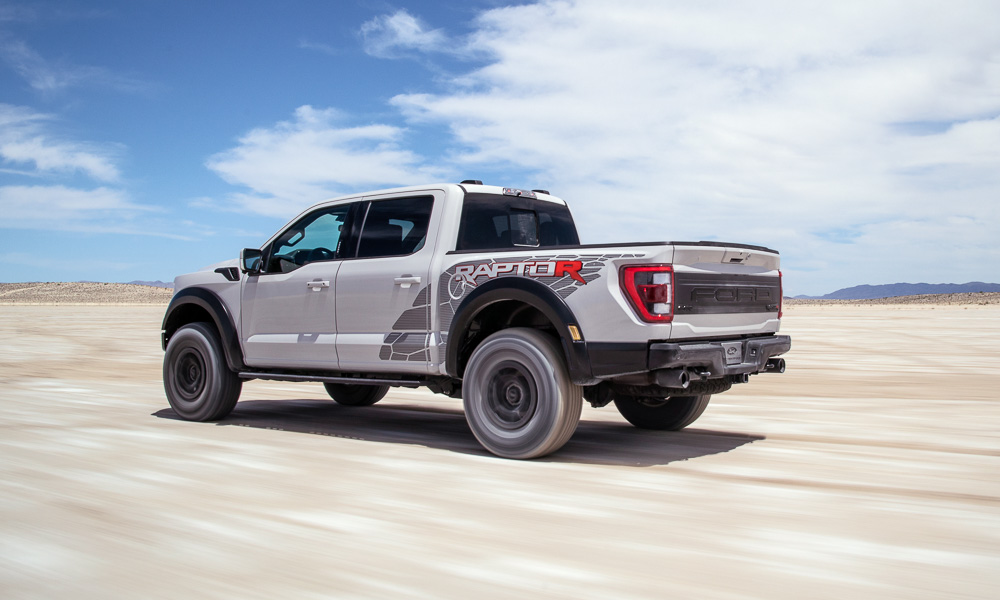 But to differentiate it from the base Raptor, there are a larger power dome and an air extractor on the hood (25.4mm taller); 'R' badges finished in Code Orange; and a special "cracked desert earth" graphics package on the rear fenders. That's it.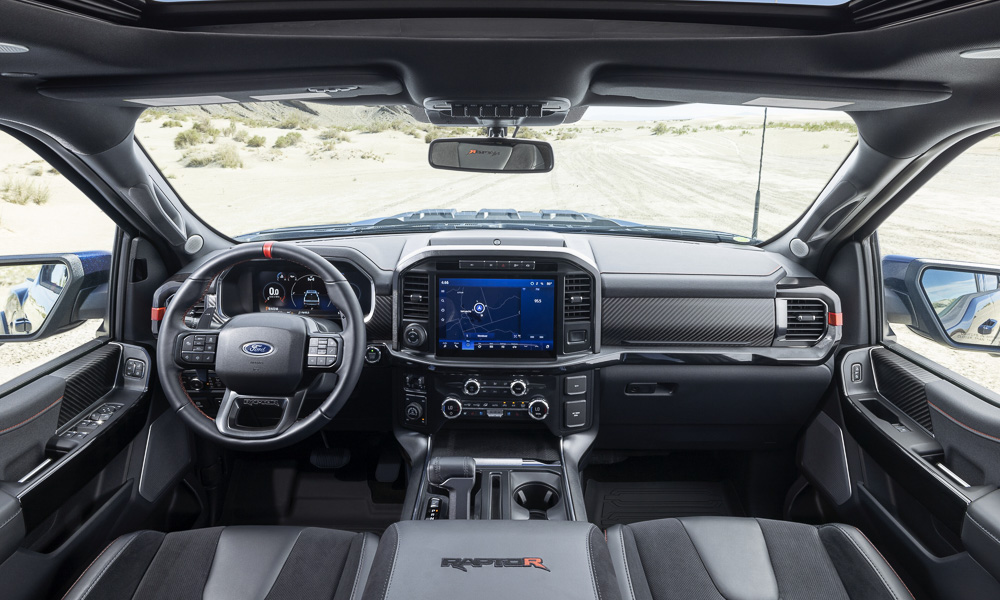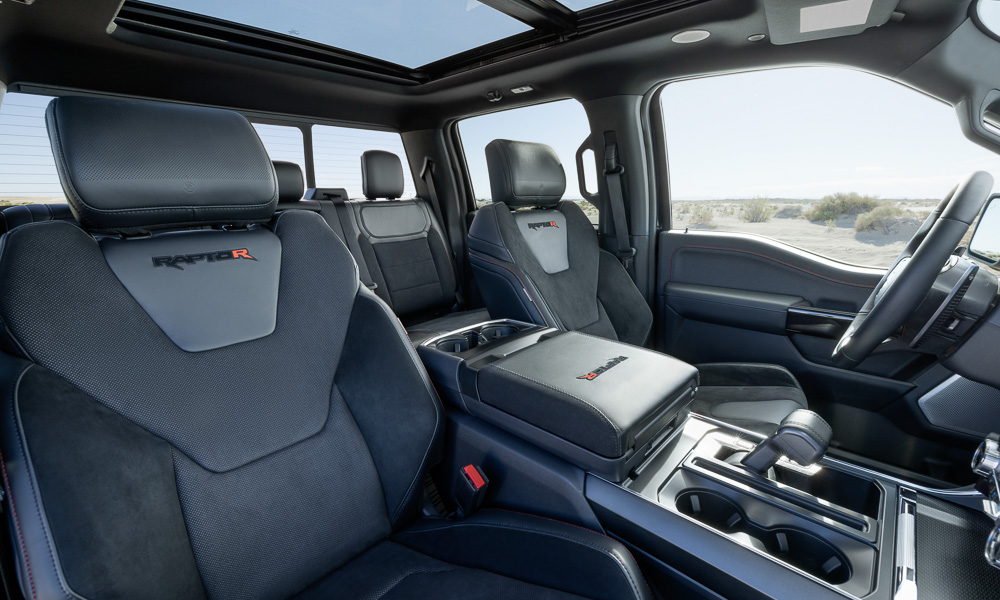 The Recaro seats are appointed in black Alcantara, but with carbon fiber accents throughout the cabin. And there's a 12-inch touchscreen running Sync 4 with modern phone connectivity, and Ford's Co-Pilot safety system to help you handle this massive beast when you're out trawling the city streets.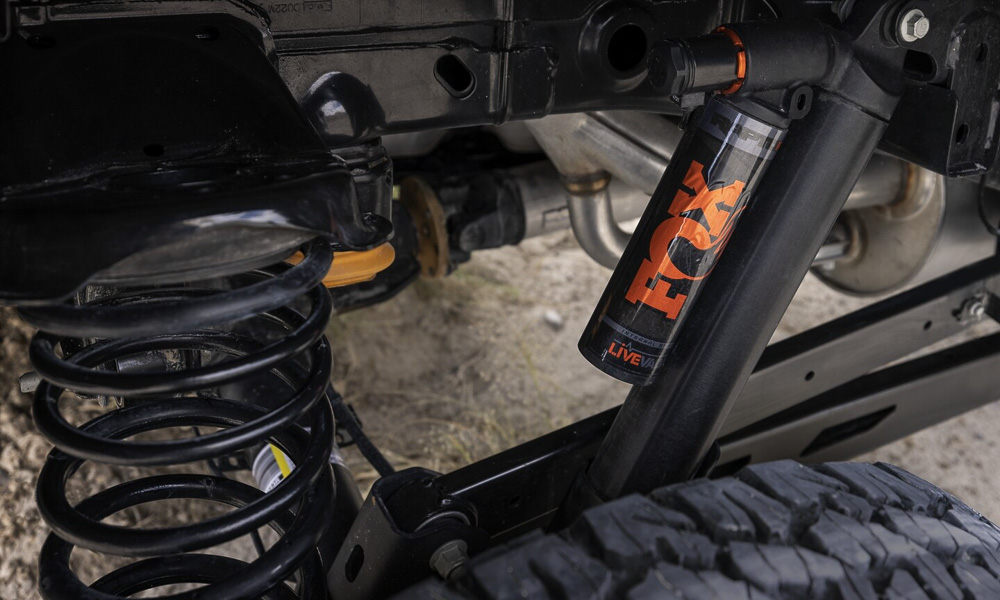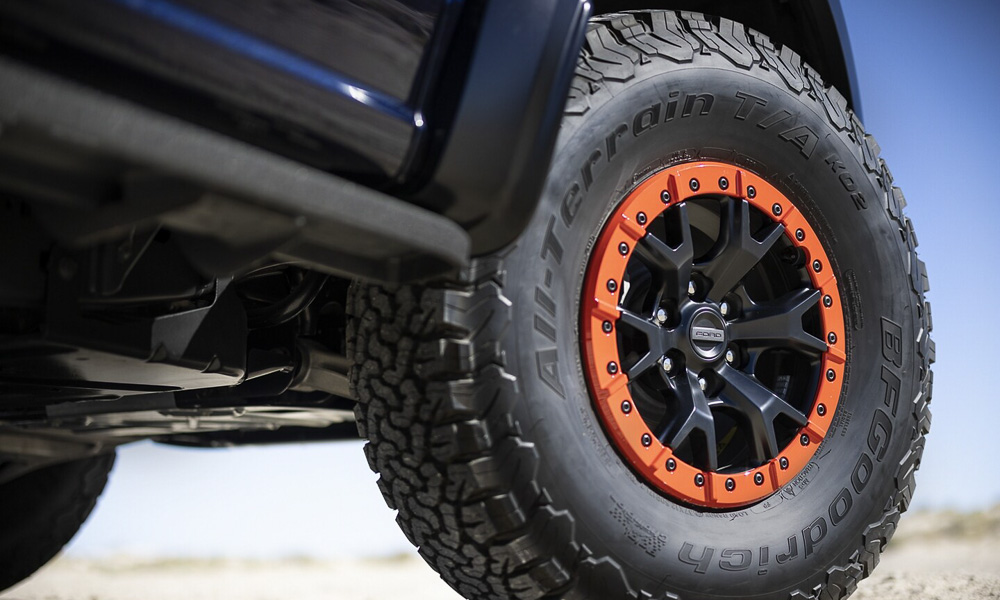 Other than that, it's mostly the same truck as the F-150 Raptor, so in terms of underpinnings, it still gets the same extremely capable off-road suspension setup with 24-inch coil springs (the spring rate at the front has been stiffened by 5% to account for the heavier engine), Fox dampers, and the meaty 37-inch tires as standard.
If you live in the US, the order books for this vehicle open today, and production will start in late 2022. Pricing hasn't been announced, but you can sure as hell expect some eccentric, wealthy individuals to import their own to (hopefully) blast through the Ilocos sand dunes up north.