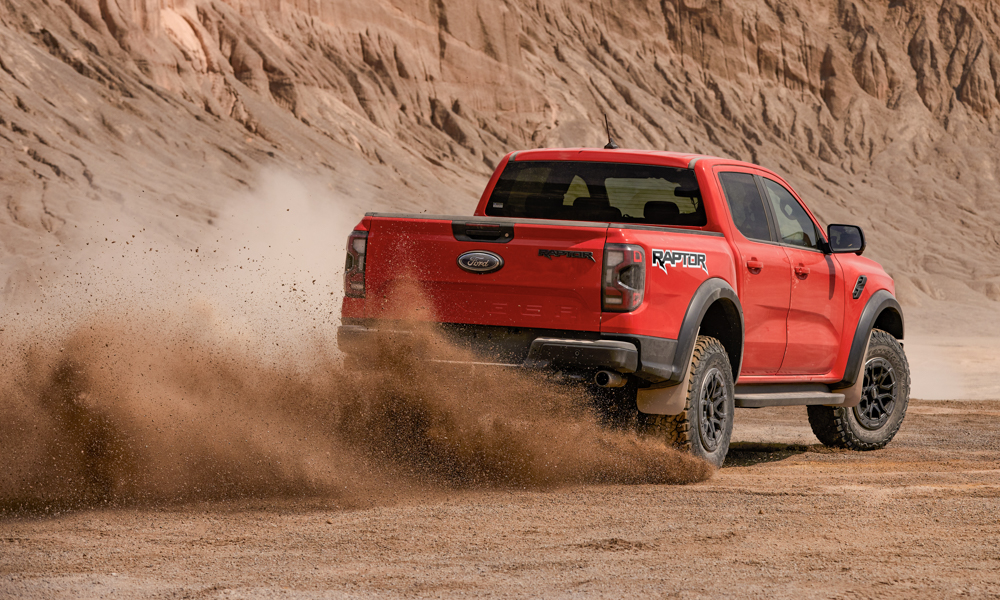 Just after we published our article on the next-gen Ford Ranger Raptor, one of our readers reached out to us and said that our figures of 284hp and 491Nm for the twin-turbo V6 engine were wrong. He pointed out that the correct numbers were 392hp and 583Nm, which were obviously never mentioned in the press release of Ford Europe.
Well, it turns out that other markets will get a brawnier Raptor with more horsepower and torque. Australia and South Africa, in particular, have officially confirmed that their vehicles will indeed have almost 400hp of Baja-munching muscle. That's about the same figure as the Bronco Raptor, which will also have a twin-turbo V6 (likely the same engine). So, both our numbers and the ones presented by the reader are correct.
One plausible reason why Aussie and South African units have more power is the application. Those countries have an abundance of sand dunes and open fields where a stronger engine might be necessary, especially for towing. The European Union's stricter emissions laws might also be a factor in the Ranger Raptor's specs in that region.