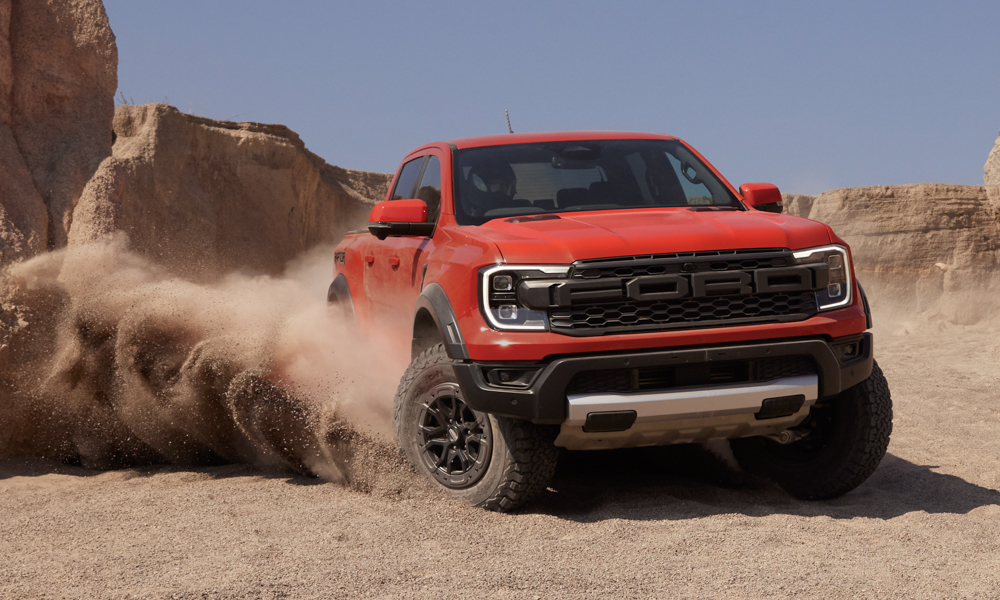 One of the key features that made the Ford Ranger Raptor adored by its customers is its twin-turbo diesel engine. The small 2.0-liter unit has over 200hp and 500Nm on tap, making it a fun vehicle to drive flat out on beaches and dirt roads. But eager customers waiting for the truck's newest iteration might be in for a little disappointment as the all-new Ranger Raptor debuts with a V6 gasoline engine.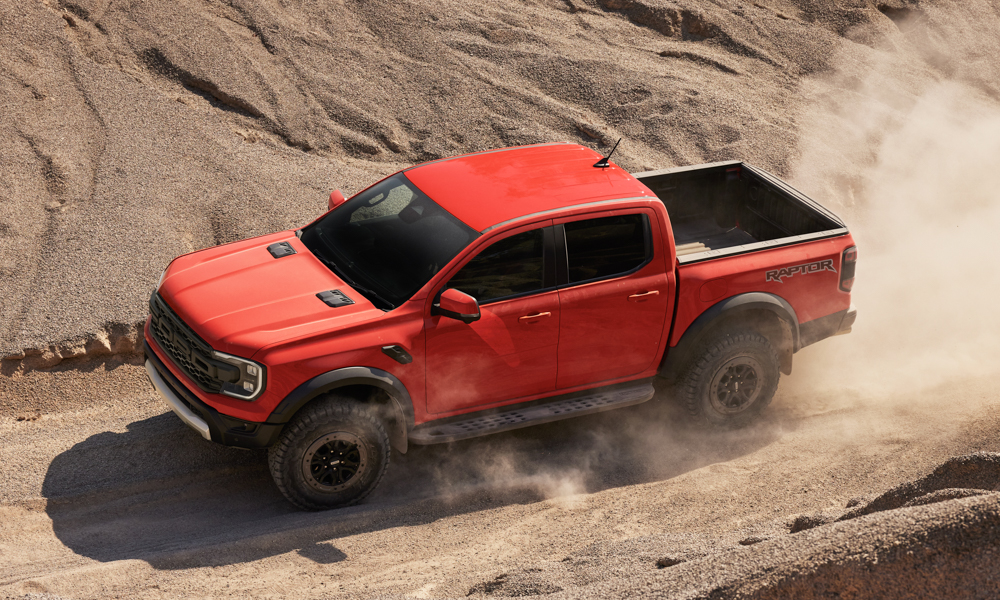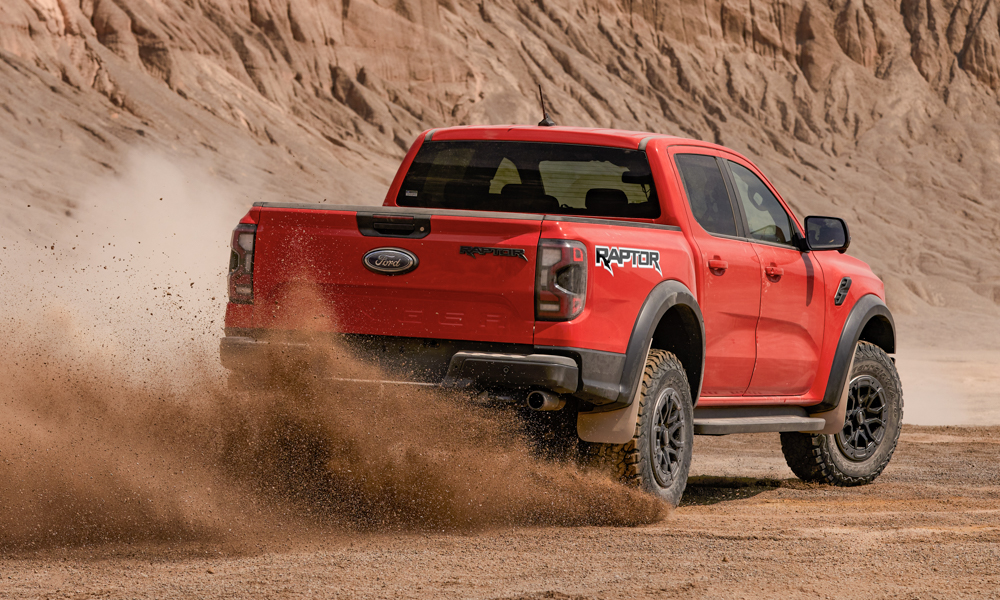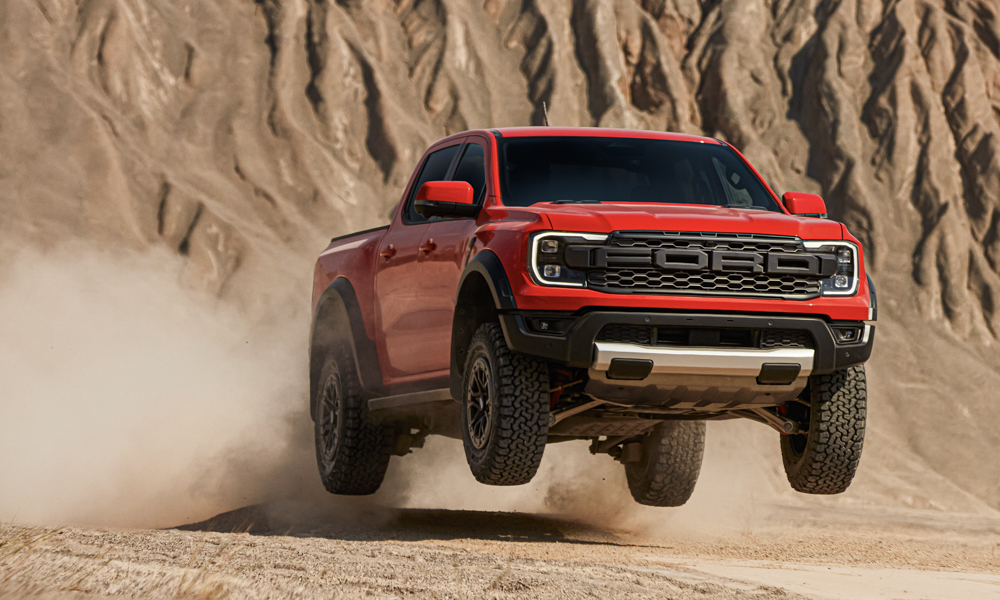 This engine is a twin-turbo 3.0-liter unit that packs 284hp and 491Nm—quite close to the turbodiesel's figures. But Ford says that its performance division has sprinkled a little magic on the V6, which will make the next-gen Raptor even more engaging to drive. Put the truck in "Baja" mode and the anti-lag system keeps the turbos spinning for three seconds after the throttle closes. This supposedly produces pops and bangs out of the exhaust, and gives the vehicle more punch when powering out of corners.
But for fans of the turbodiesel engine, Ford says that the 2.0-liter oil burner will be back in 2023 with slightly revised specs.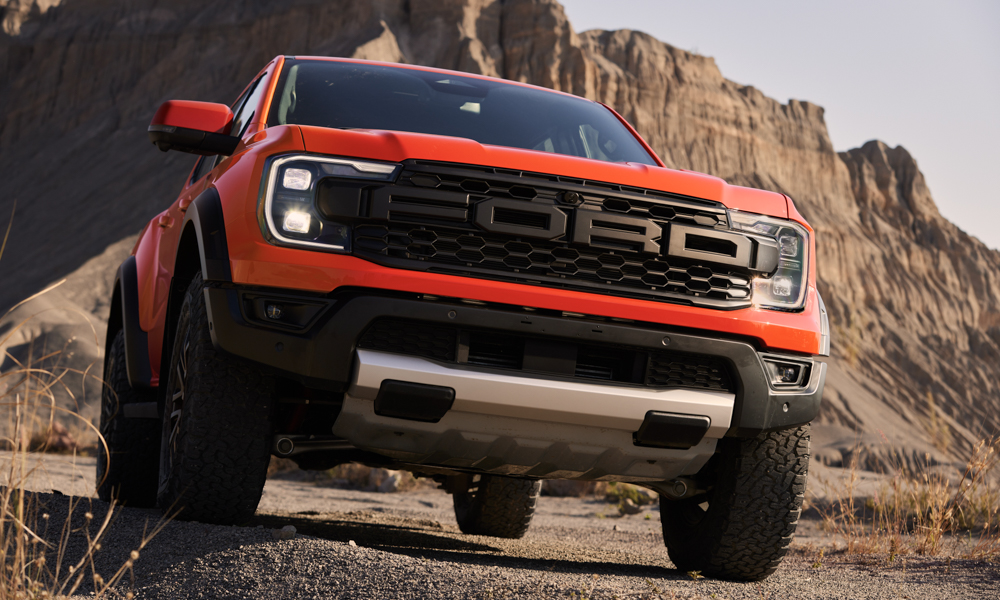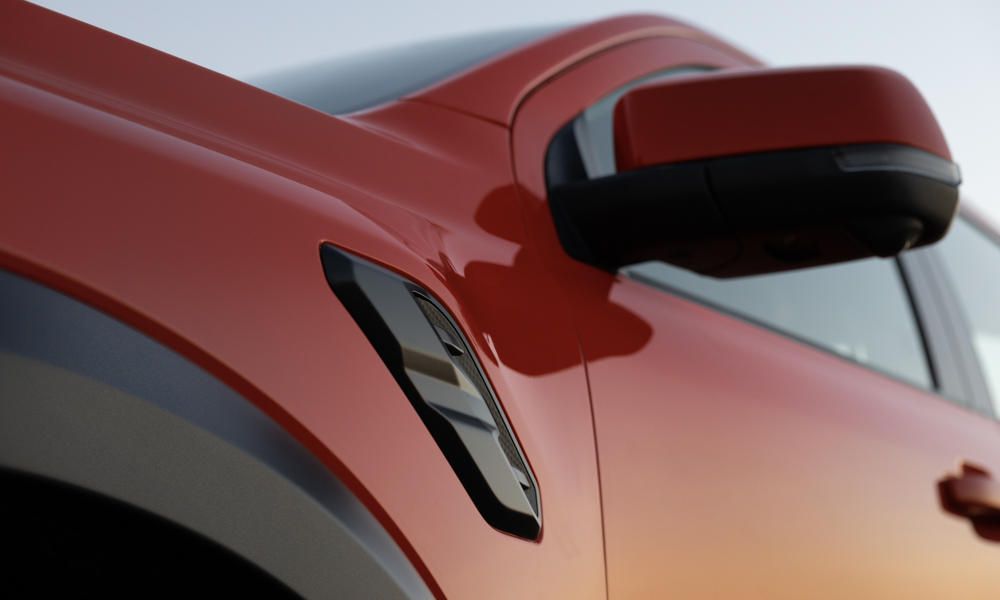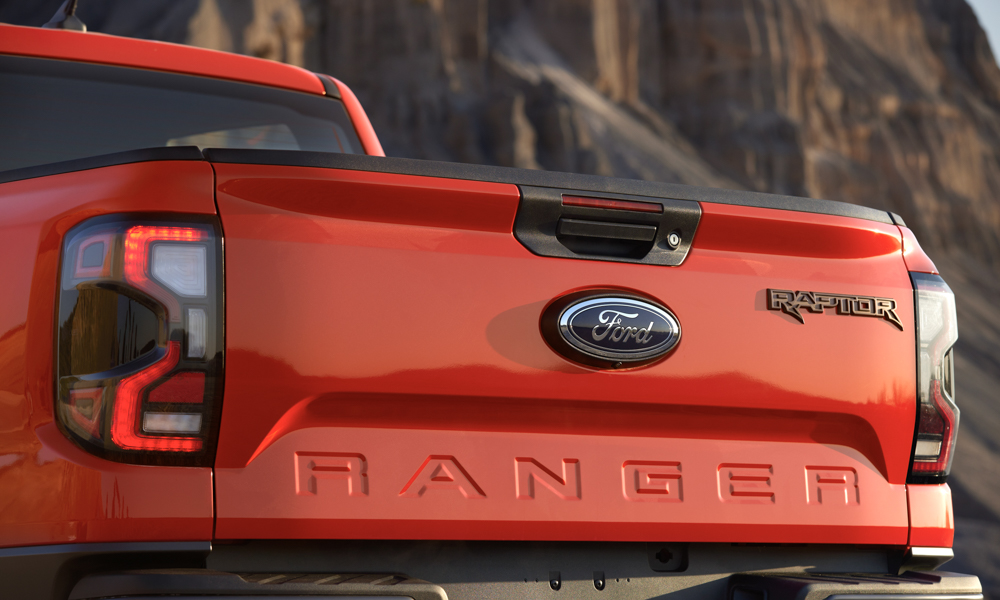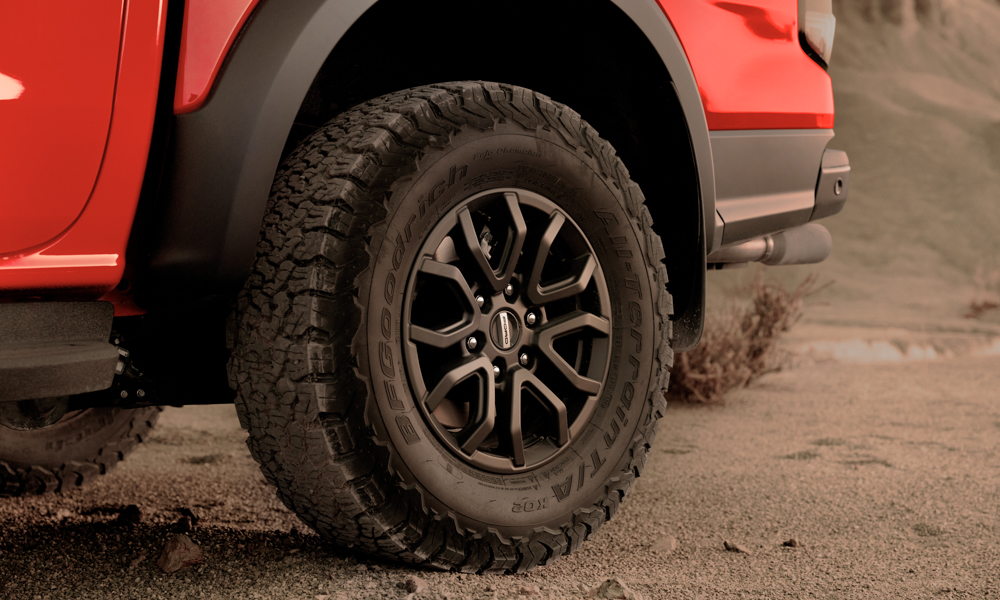 Another feature that Ranger Raptor owners absolutely love is the suspension system. The new one gets tougher upper and lower control arms. At the rear axle, Fox continues to manufacture the dampers. The new 2.5-inch Live Valve shock absorbers contain oil that is infused with Teflon, the same material that coats nonstick frying pans. This apparently reduces internal friction and dissipates heat faster, allowing the Raptor to handle more abuse for longer.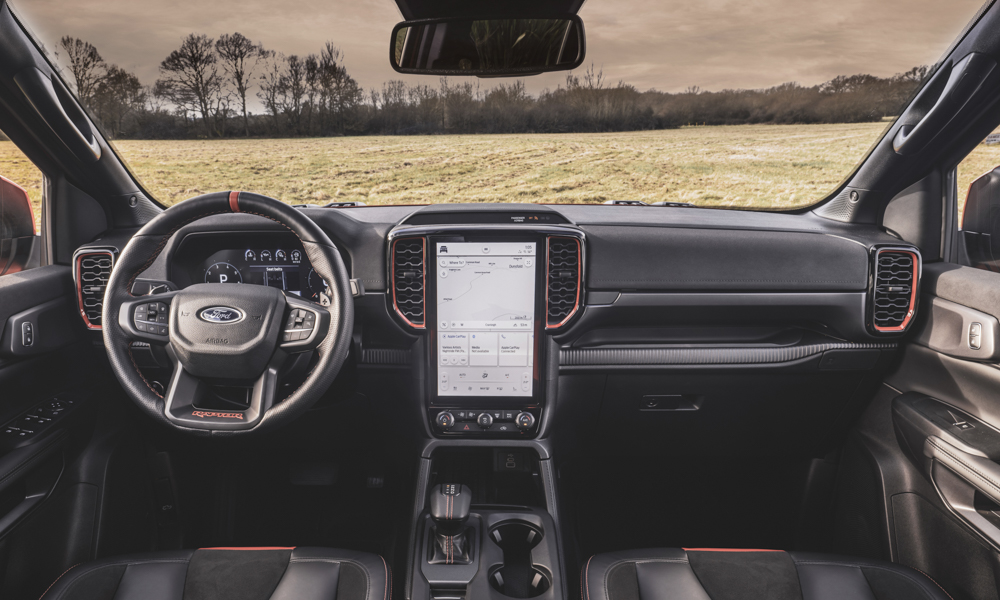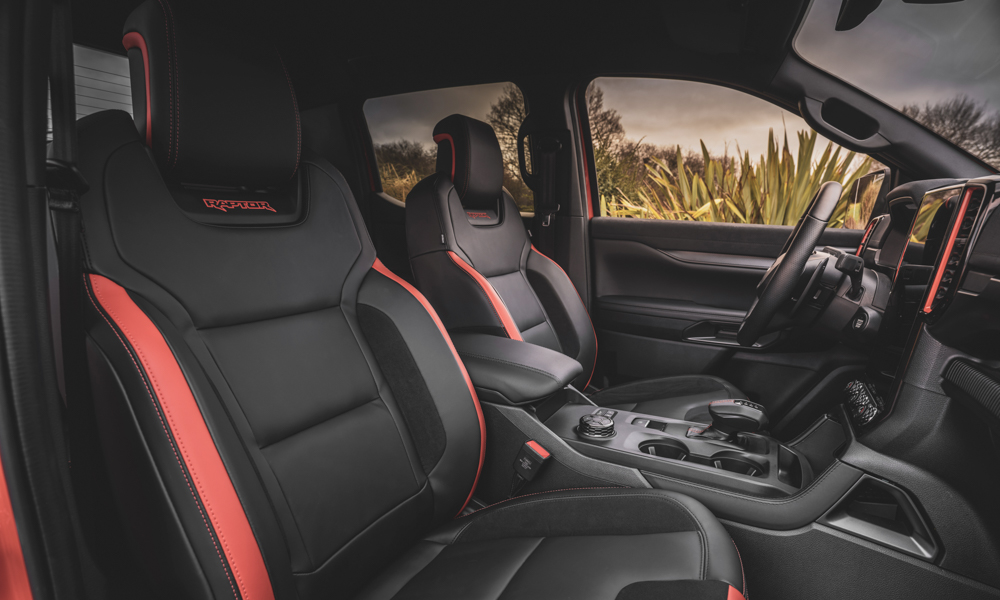 The current Ranger Raptor is geared for blasting through rolling hills and sand dunes. But Ford has decided that the new one must be equally competent on all types of terrain. Therefore, it has given it front and rear locking differentials, and a myriad of on-road and off-road drive modes. Worth noting is the "Rock crawl" setting, which is probably the reason why the front skid plate is double the size of the standard Ranger's.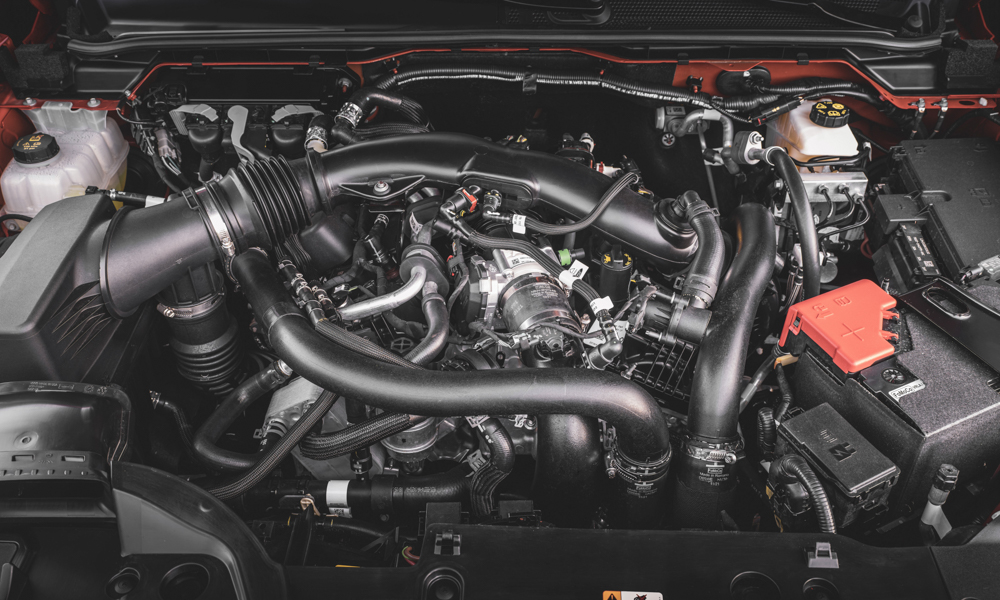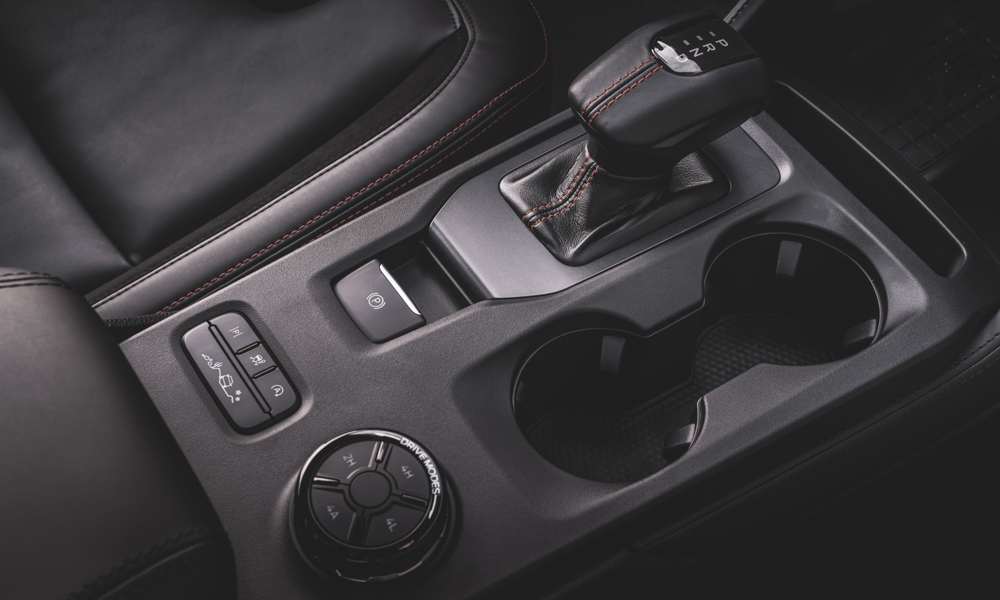 Ford has used the same design formula for the all-new Raptor as in the outgoing one. The grille ditches the blue oval for "Ford" lettering, and the fenders are significantly flared with plastic overriders to accommodate the wider suspension track and 17-inch wheels. Inside, sport seats are standard, and the steering wheel still gets the motorsports-inspired on-center marking.
The next-gen Ranger Raptor will be available in Europe initially. Ford has not divulged any details on pricing and availability for the rest of the world.