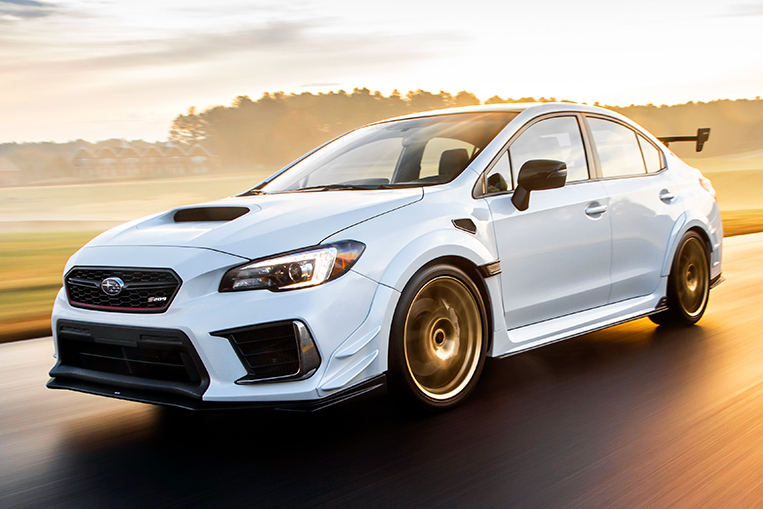 Subaru's long list of limited-edition cars is about to get a little bit longer with the addition of the most powerful STI model ever. Unveiled at the North American International Auto Show, the new STI S209 is sporting a reworked version of the EJ25 2.5-liter turbocharged four-cylinder engine that now packs a whopping 341hp. There's some bad news for fans of the brand on our shores, however: Limited to "around 200 units" (Subaru's exact words), the car is available exclusively in the US, according to the company. Because it has also been modified so heavily, it's not technically a Subaru anymore and was homologated for the market by Subaru Tecnica International, making it the first-ever "STI-built" Scooby to be sold across the pond.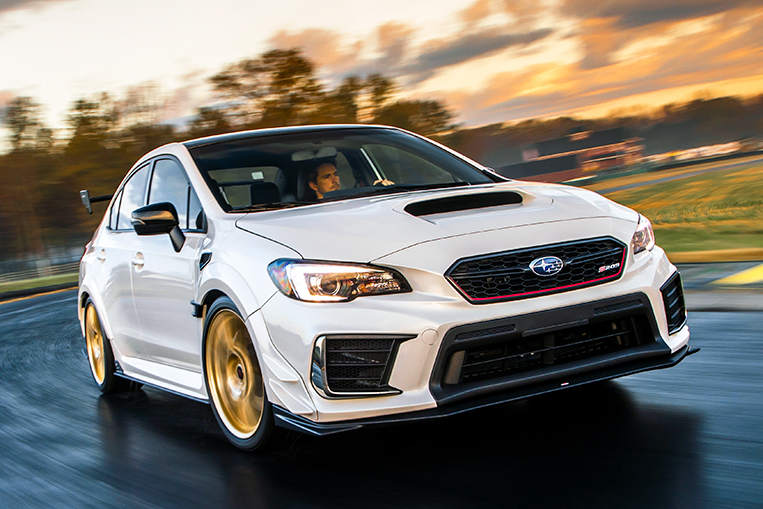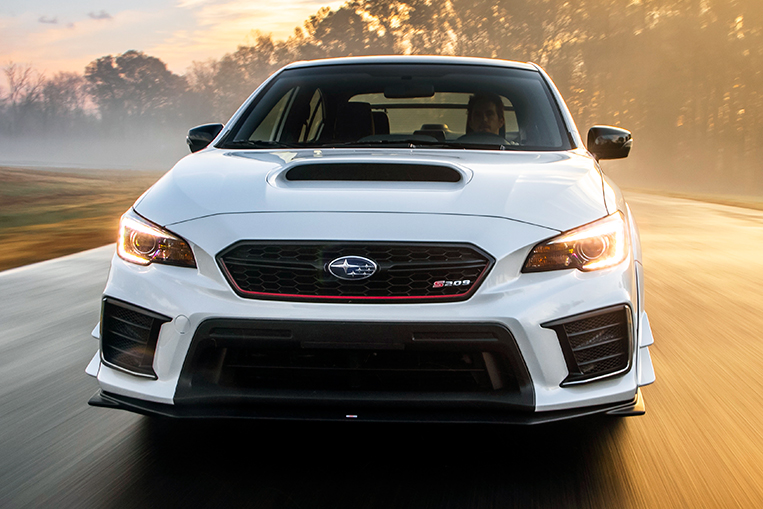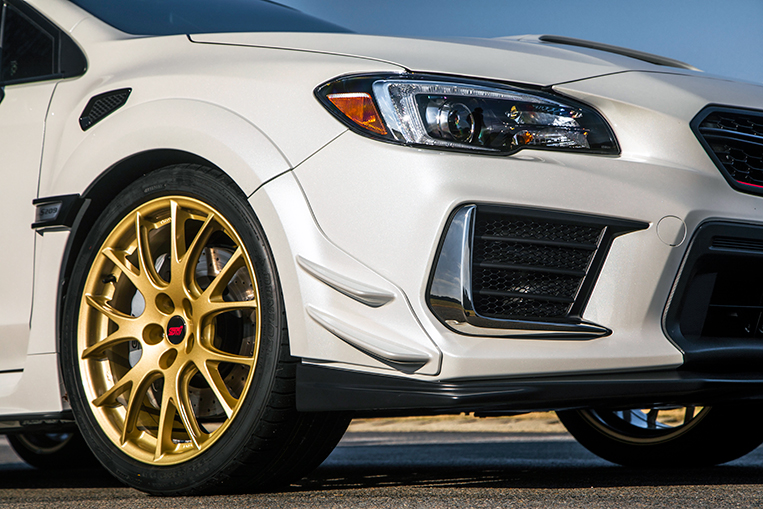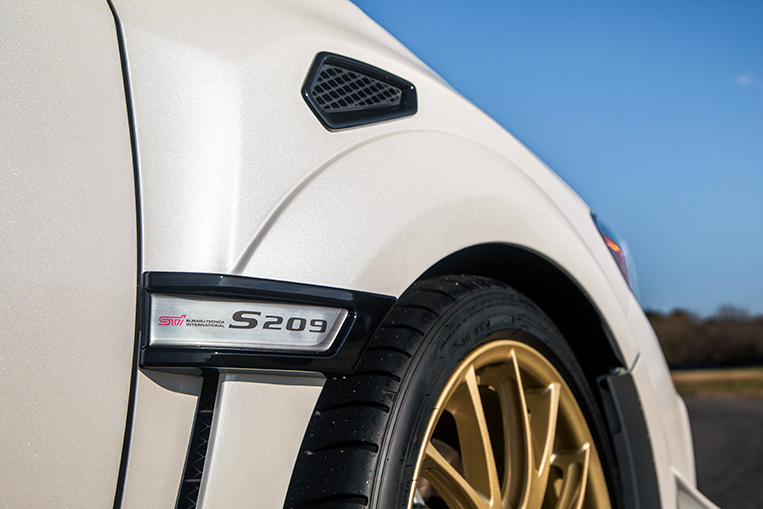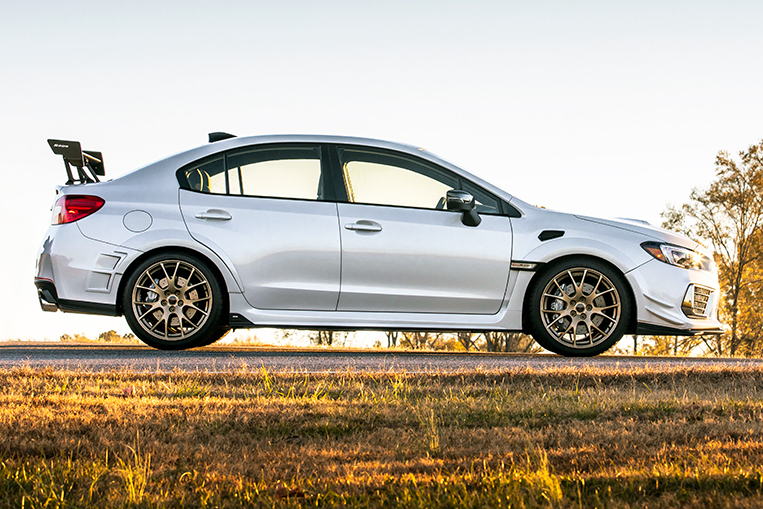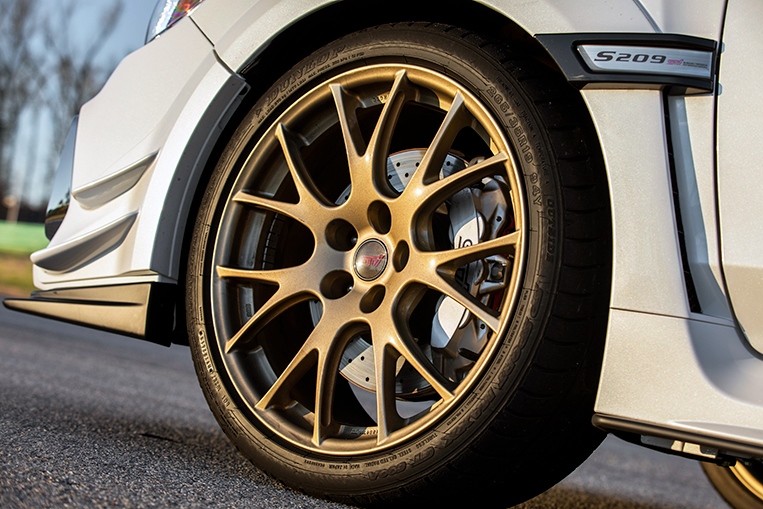 The added power largely comes from a new and bigger HKS turbine that is allowed to send up to 18psi into the aluminum block, which in turn has been fitted with lighter and stronger pistons and connecting rods. Other measures—such as a revised high-flow intake system and duct, a new high-flow fuel pump, larger fuel injectors, and an STI-tuned ECU—also contribute to the increase in horses under the hood. Flip one of the steering-wheel paddles and a water spray system will keep the intercooler temperature down, while new mufflers with 17% less airflow resistance are on hand to help expel what is left of the petrol in your tank via 101mm stainless-steel exhaust tips.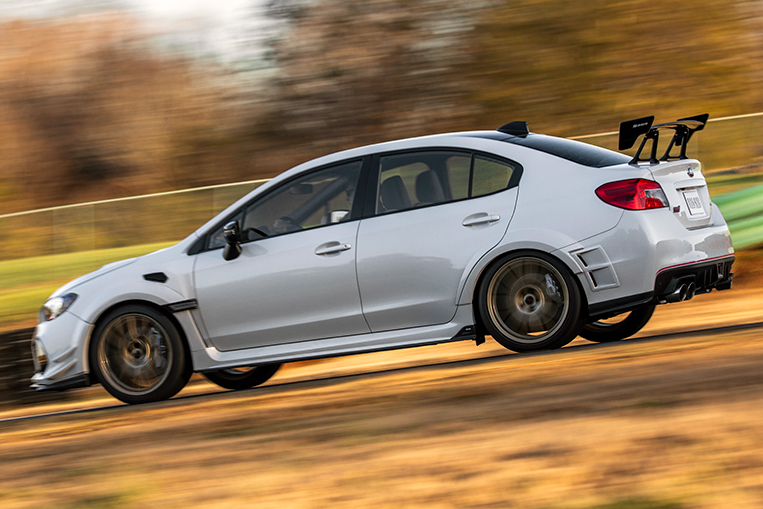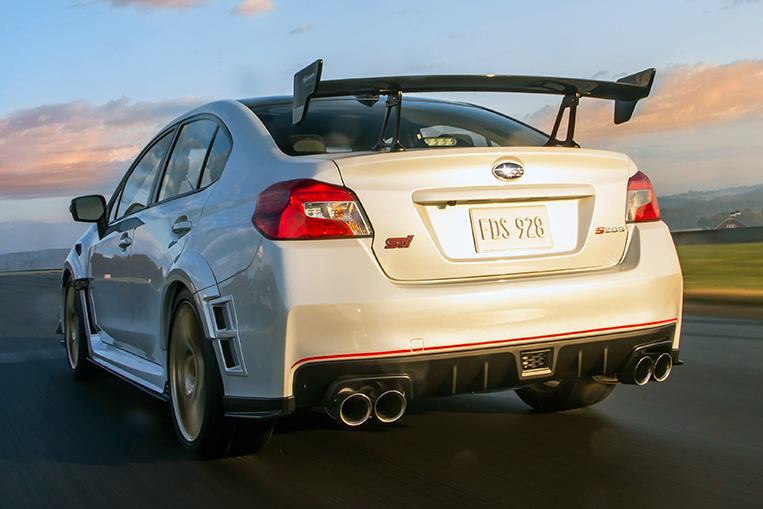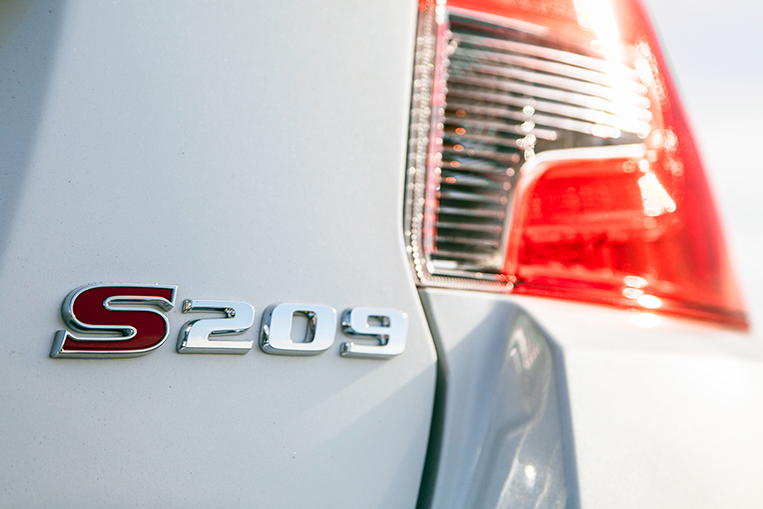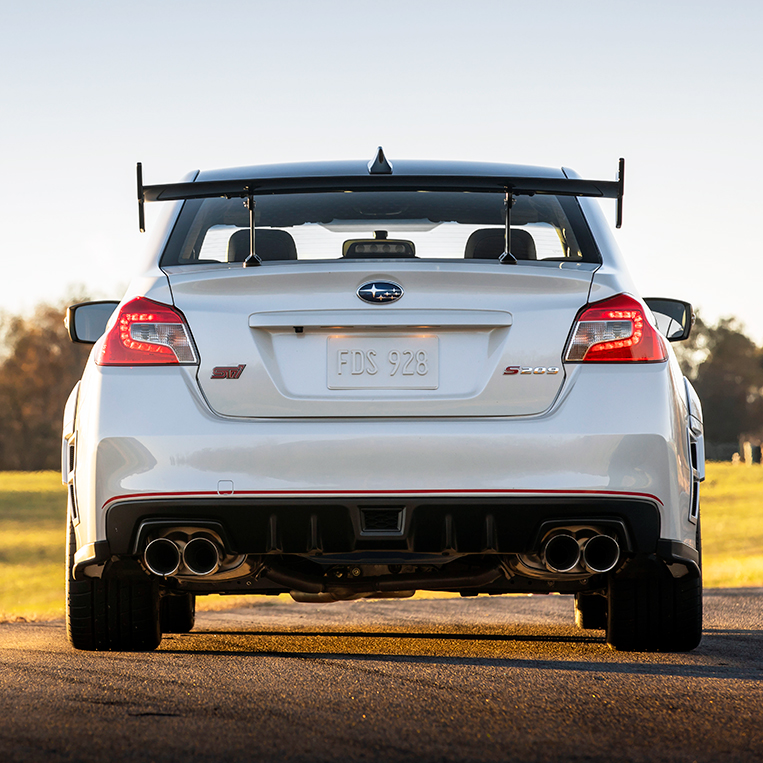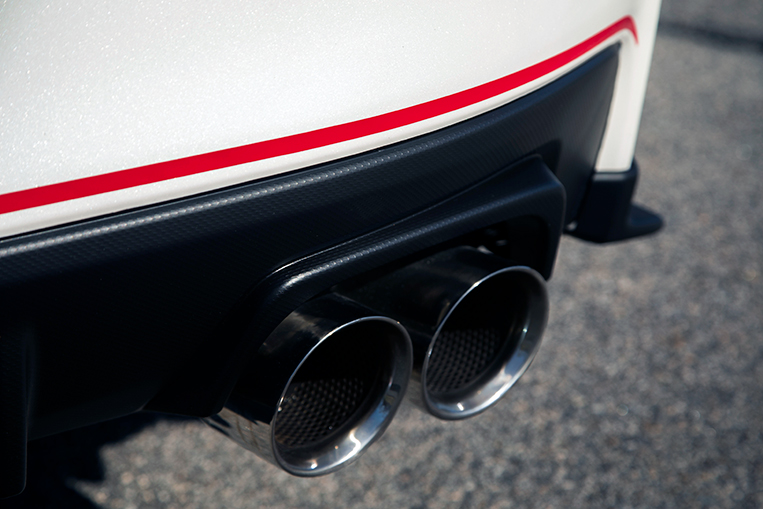 Gears are selected manually through a close-ratio six-speed transmission, and the lucky chap behind the wheel can make use of a recalibrated drive mode system that allows him to choose between Intelligent mode for everyday driving, Sport for when he needs to go fast around a track, and Sport Sharp for maximum acceleration. Power, as usual, is sent to all four wheels, with a driver-controlled central diff and active torque vectoring also onboard. A heavily reworked wide-bodykit makes the S209 stand 42.3mm wider than a standard WRX STI, and hides a set of stiffened Bilstein dampers and a 20mm rear stabilizer bar, with a flexible front strut tower bar and front/rear draw stiffeners also fitted for added body rigidity.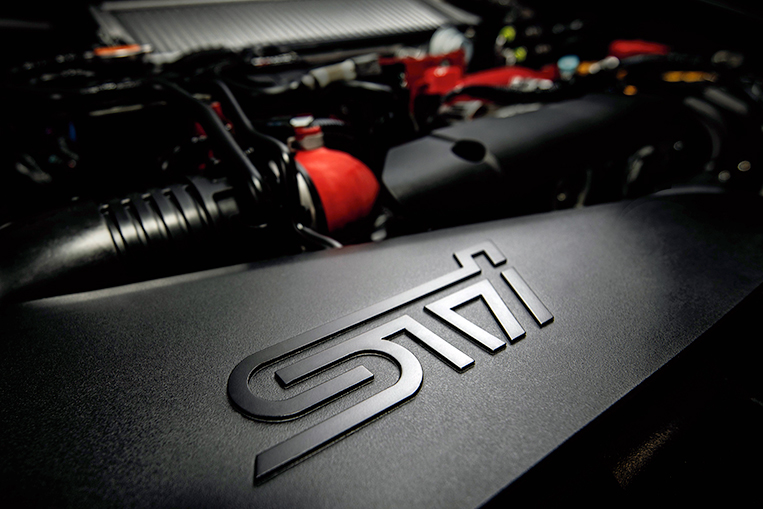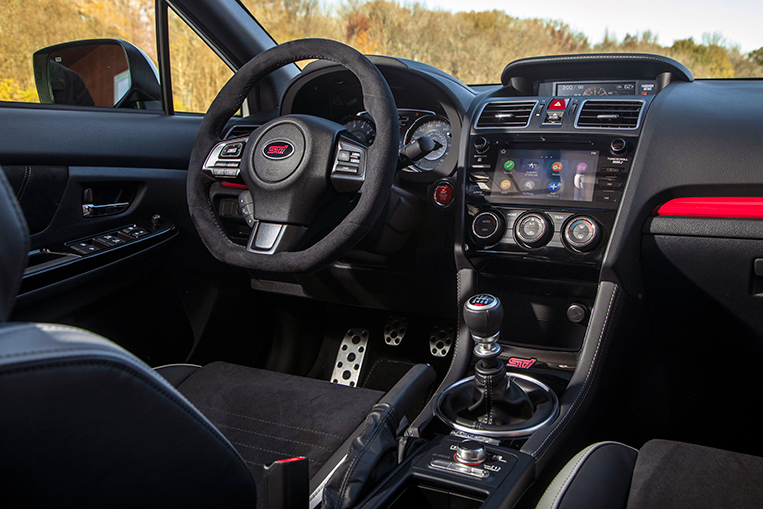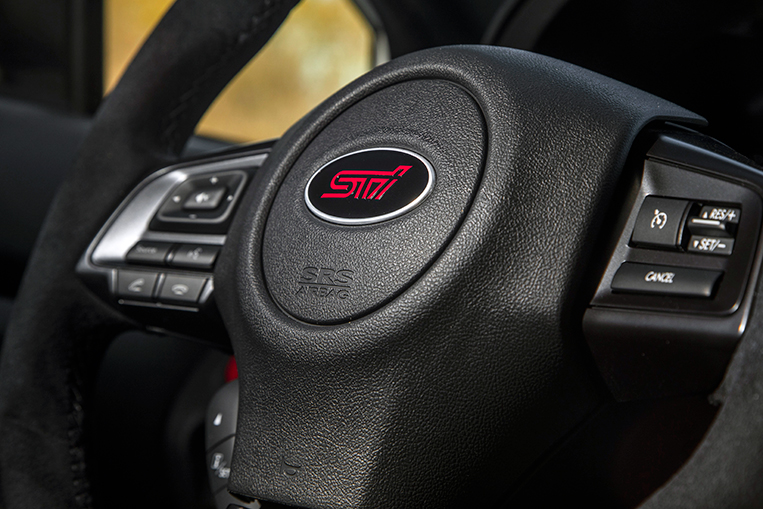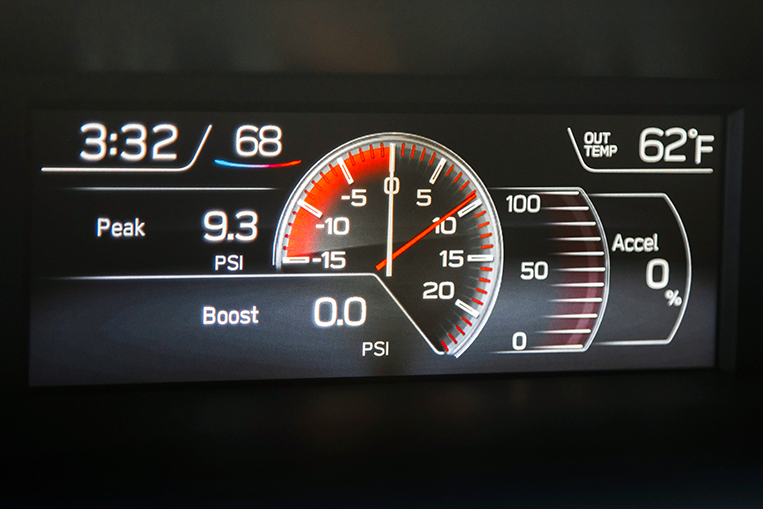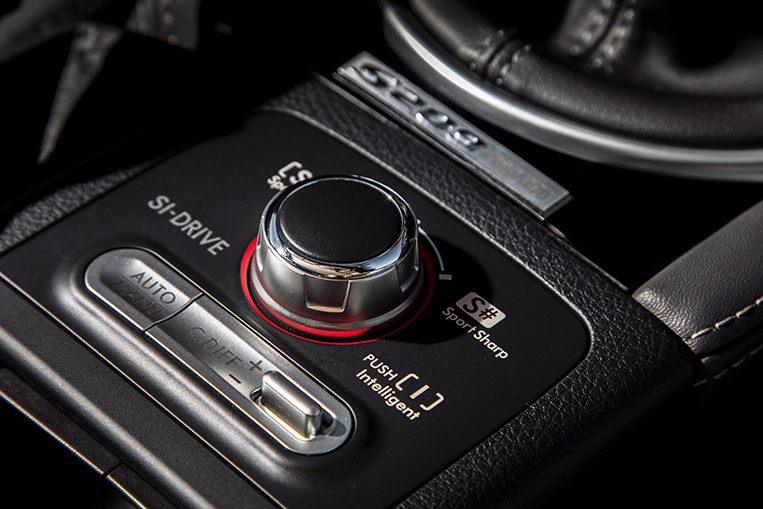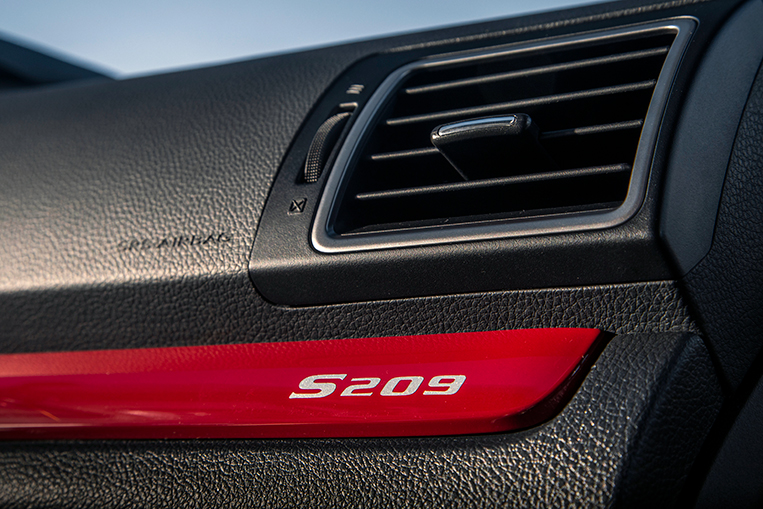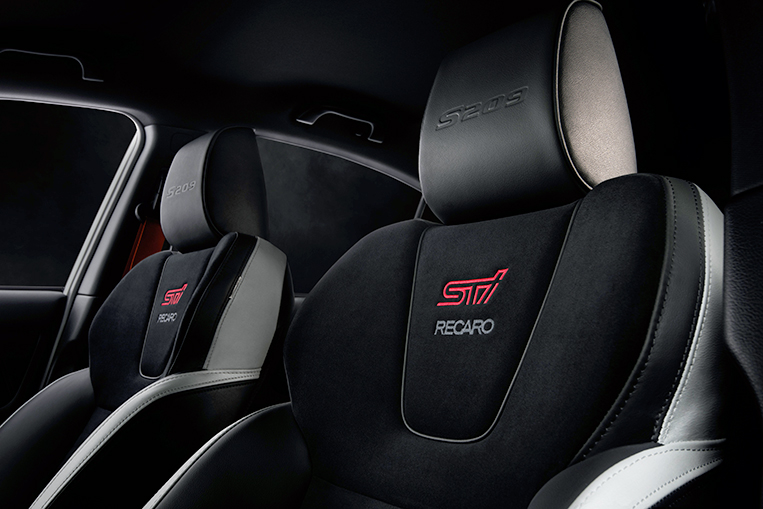 Specially developed Dunlop SP Sport Maxx GT600A tires adorn the 19-inch forged BBS alloy wheels, behind which massive Brembo brakes—six-piston monoblock front and two-piston monoblock rear calipers with high-friction pads, sitting atop cross-drilled steel rotors—are waiting for their call to action. Plenty of STI and S209 badges have also been fitted inside and out to remind the driver and all the cars he's overtaking of just how rare this automobile really is. Available color combinations are WR Blue Pearl with gray wheels or Crystal White Pearl with gold rims. Subaru hasn't revealed the price of this speed machine yet, with sales due to start in late 2019, but we sincerely hope that someone works out a way to send a few units our way.