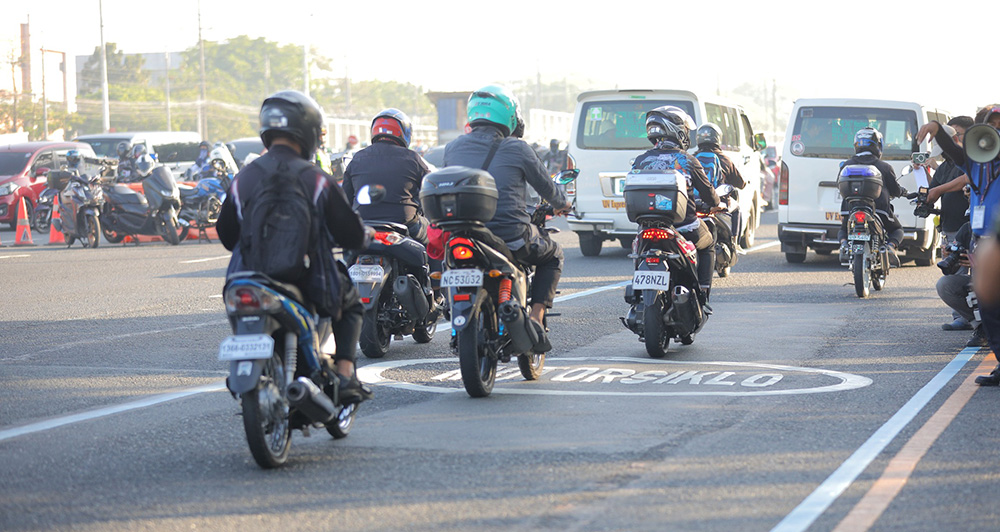 Things never change, do they? The MMDA has announced that it will be implementing a dry run of Commonwealth Avenue's exclusive motorcycle lane that will last until March 19, where it will help guide those plying the boulevard on how to utilize it.
It did say that it wouldn't be apprehending any violators, but the agency says that it flagged down a total of 1,494 motorists in the first four days of the dry run.
On the first day (March 9), it flagged down 276 motorcycles and 61 vehicles (337 total), followed by 368 motorcycles and 201 vehicles (569 total) on March 10. March 11 saw 177 motorcycles and 186 vehicles (363 total), followed by 128 motorcycles and 97 vehicles (225 total) on March 12.
The agency is hopeful that these numbers will decline as more motorists familiarize themselves with the new traffic layout. It is also coordinating with the DPWH to conduct maintenance to smoothen out the road, which is set to start this week, so be aware of added congestion on the route. MMDA is also looking to put reflectors and solar street lamps along the area to help reduce the likelihood of accidents happening.
Should the implementation be successful on Commonwealth Avenue, we may see more exclusive motorcycle lanes pop up on other major roads in Metro Manila.
NOTE: The original title of this article mentioned "first 5 days." It should be "first 4 days" only.