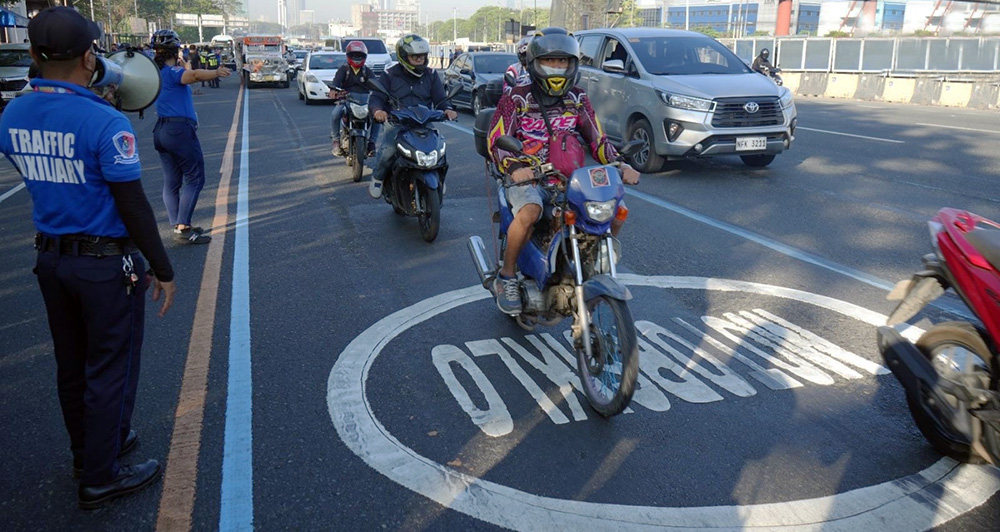 Remember the exclusive motorcycle lane along Commonwealth Avenue that the MMDA has been mulling over since last year? Well, it looks like the agency is finally getting to it. Starting tomorrow, March 9, a dry run of the exclusive motorcycle lane will be conducted.
You can find this in the third lane from the sidewalk of Commonwealth, specifically from Elliptical Road to Doña Carmen (and vice versa). Additional MMDA traffic enforcers and Quezon City LGU officials will be deployed on the scene to help familiarize motorcycle riders with this new policy.
To prevent confusion, the MMDA says that the right outermost lane will be the exclusive bicycle lane, with the second lane meant for PUVs and the third lane being the aforementioned motorcycle lane. The rest of the lanes of Commonwealth are meant for other motor vehicles to use.
During this dry run, no motorists will be apprehended for misusing this exclusive lane, but after 10 days (or by March 19), violators will be fined P500. Do you think this will help alleviate traffic issues along Commonwealth?