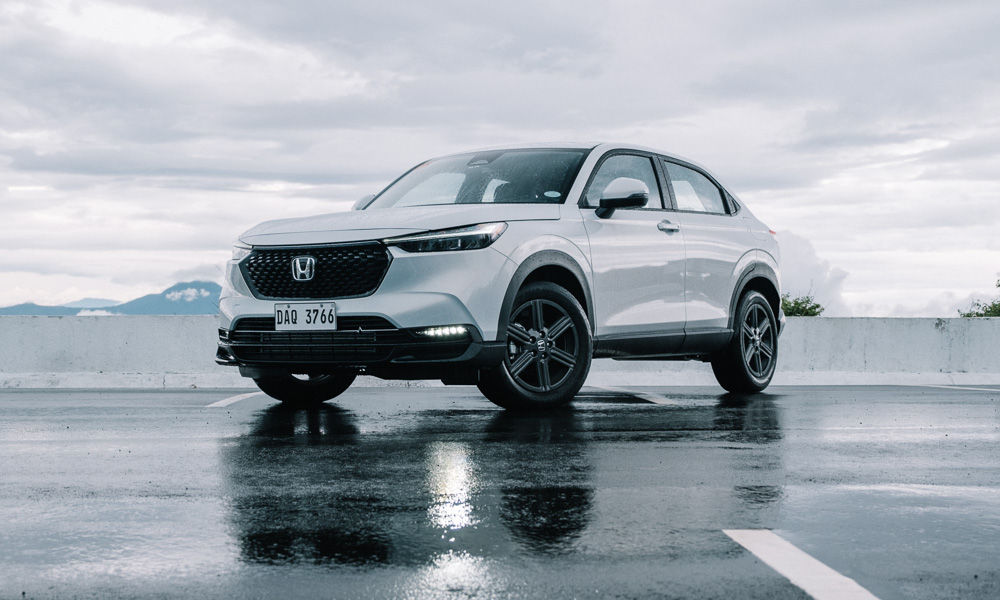 I cannot stress enough how much I love the all-new Honda HR-V, oddly enough not because of the usual qualities I love in a car, but because of its size. You see, I, like many Filipinos, live in an area where parking is a premium. You fight for your inches to get the most usable space available and to make things fit.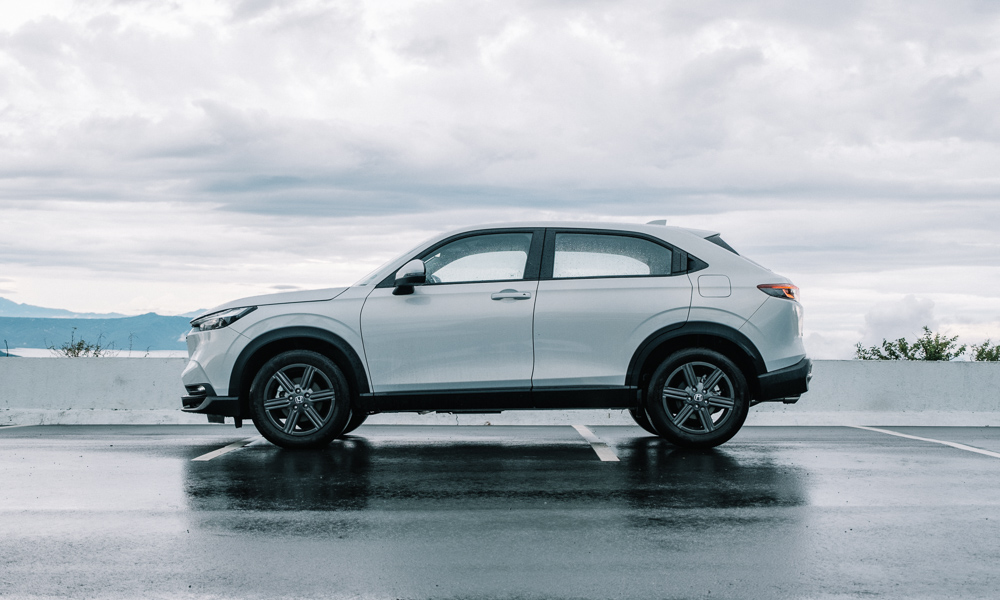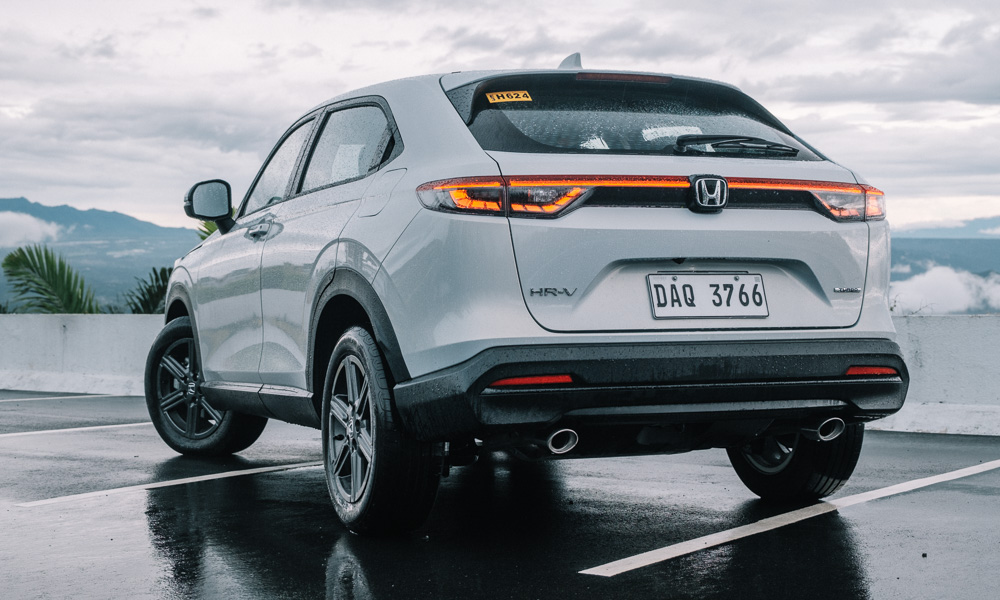 And in my garage, the HR-V fits exactly in the same slot that would fit a normal B-segment sedan or hatchback, making my life so much easier. It's quite narrow at 1,790mm, relatively short at 4,385mm, yet enjoys a very good 2,610mm wheelbase.
With a driver of my size, I can sit at the back even cross-legged. There are oodles of interior space indeed. Amazing how Honda's boffins were able to pinch, squeeze, massage and stretch the Fit/Jazz/City's basic platform to build this.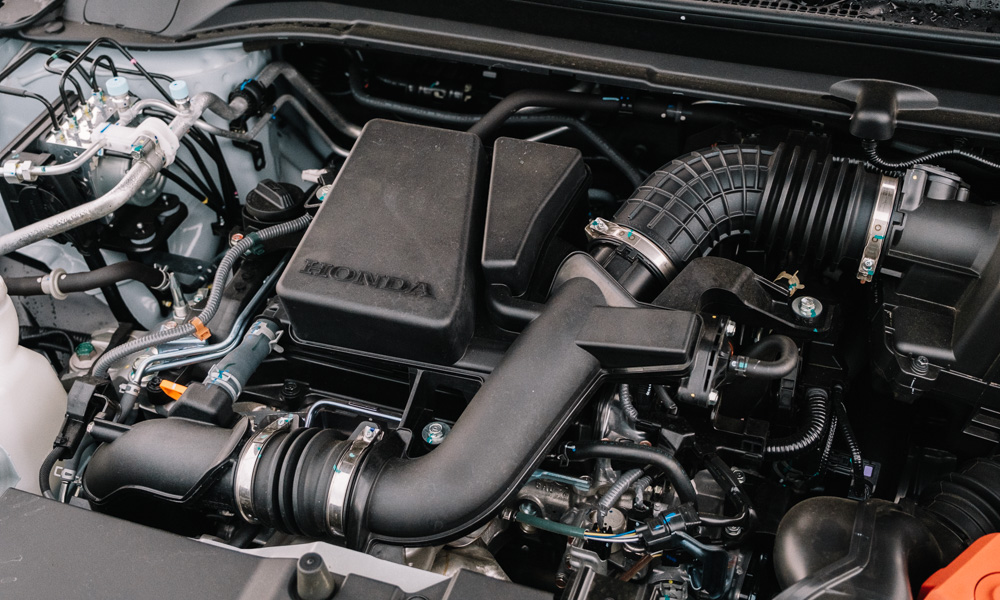 There are other things to love about the HR-V: That amazing 1.5-liter four-cylinder turbocharged engine delivers a healthy 175hp and 240Nm, driving the front wheels via a silky-smooth but responsive CVT transmission that straddles performance and efficiency quite precariously but effectively.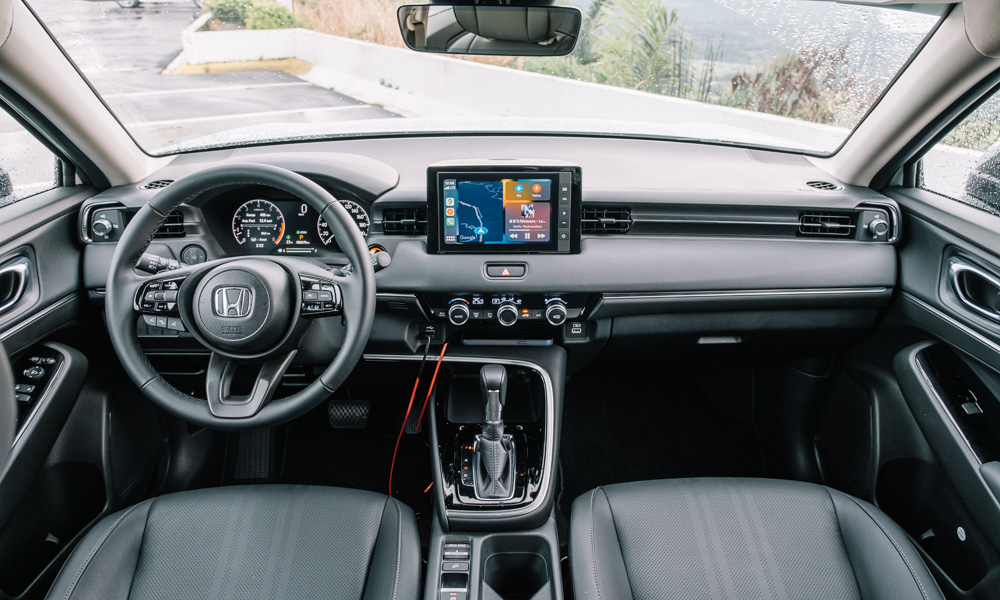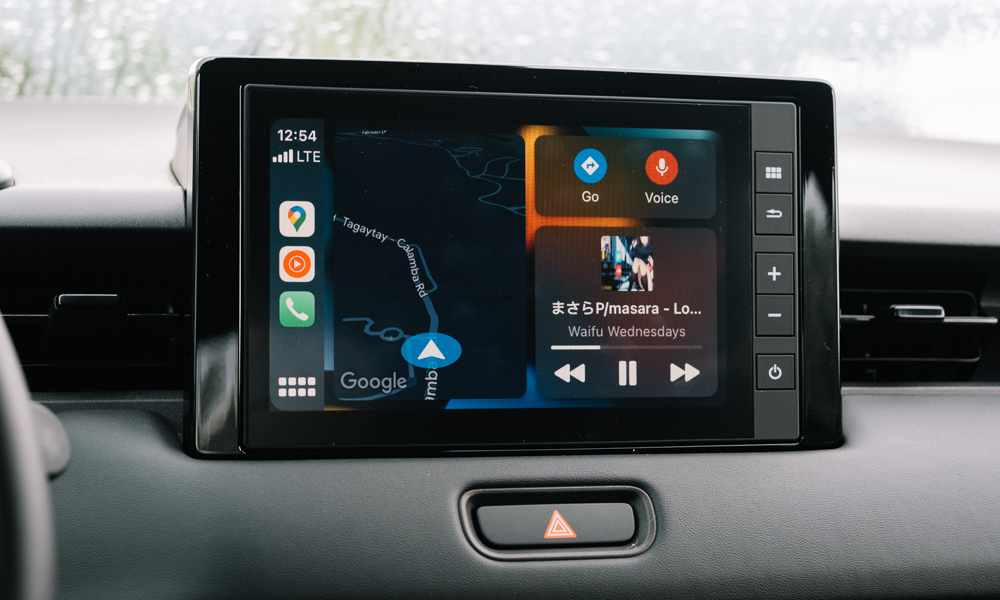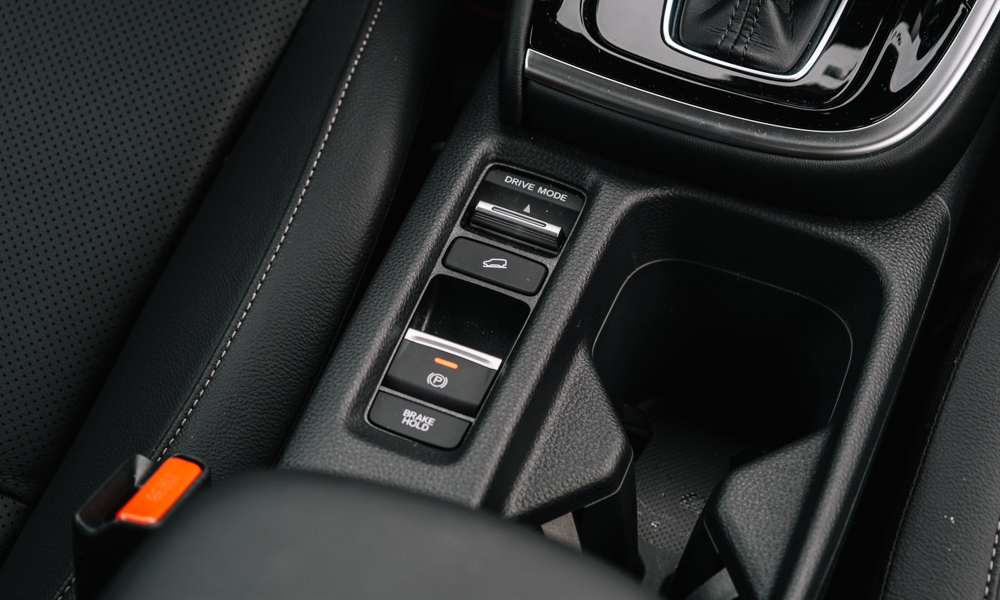 Noteworthy are these things: the excellent driving position Hondas have always been known for; the feeling of rigidity and solidity missing in past Hondas but finally making a welcome return with the third-generation HR-V; and its impressive list of standard safety features headlined by Honda Sensing, the brand's suite of active safety assistance kit.
Think of it as the beta stage for autonomous driving in the future: adaptive cruise control, lane-keeping assist, forward collision detection, automatic braking, and automatic high-beam assistance. These are on top of the passive safety systems like traction/stability control, ABS-EBD brakes, four airbags, and Isofix child seat anchors.
There are also the handy hill-start assist and the hill-descent control should you want to explore and maximize the HR-V's available 181mm of ground clearance (196mm for the S nonturbo variant). There's an eight-inch infotainment screen equipped with Bluetooth and Apple CarPlay/Android Auto (a must in today's hectic driving environment). And there are four USB ports to charge your mobile devices.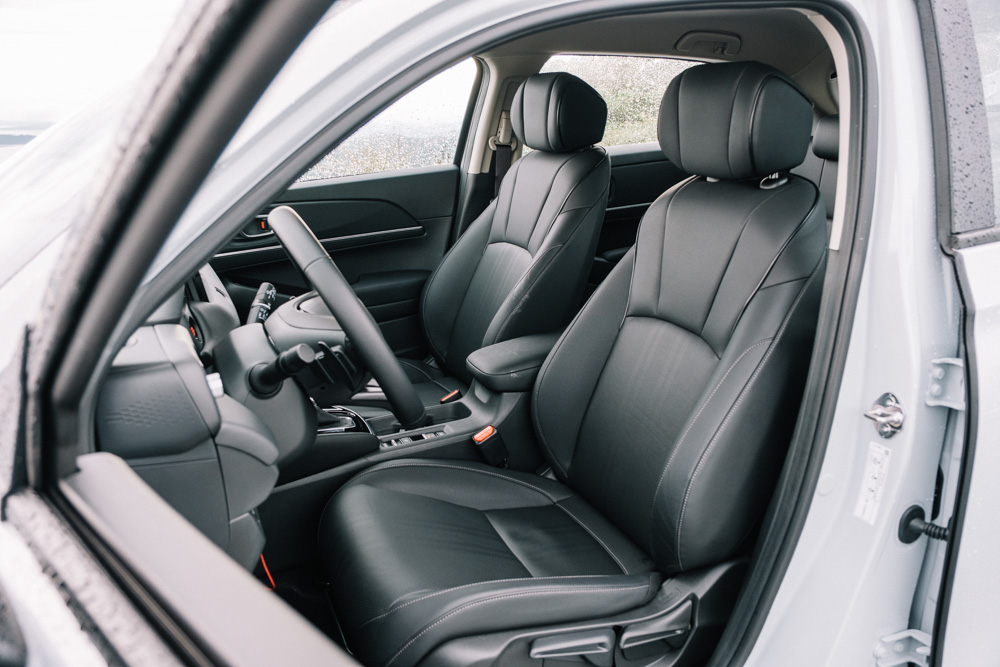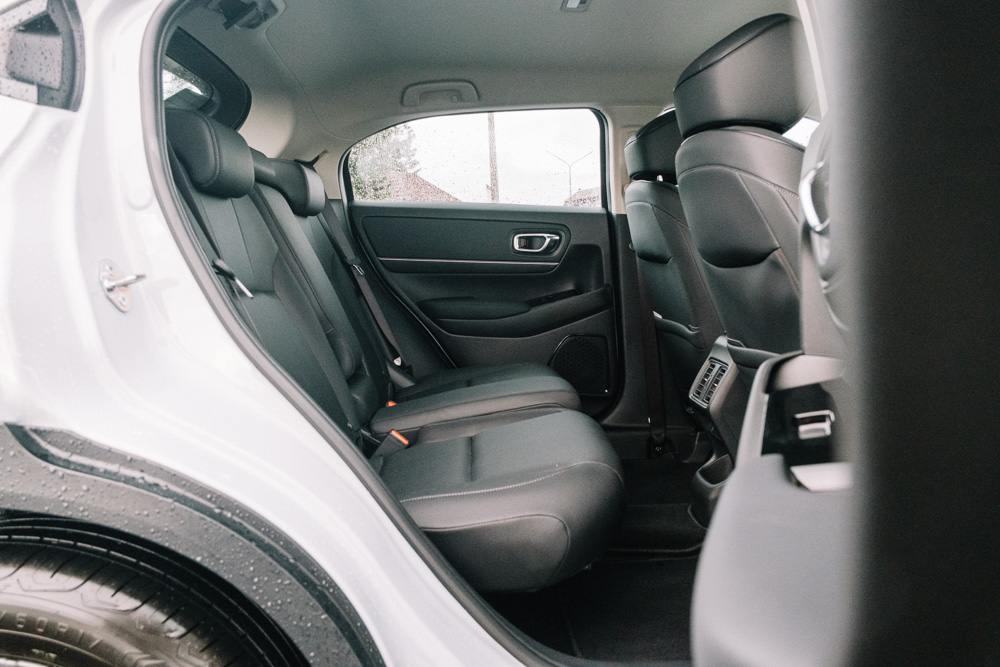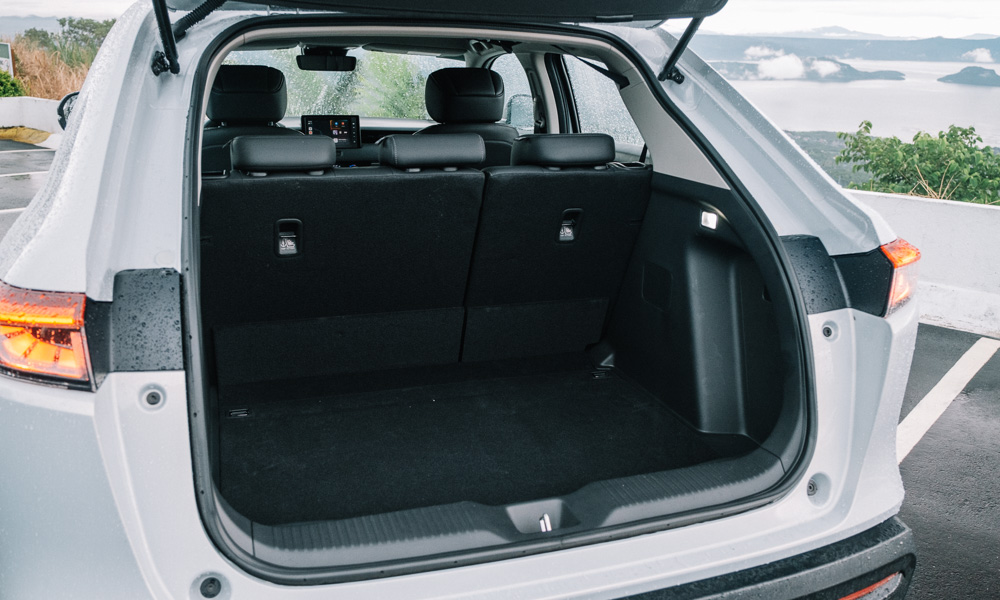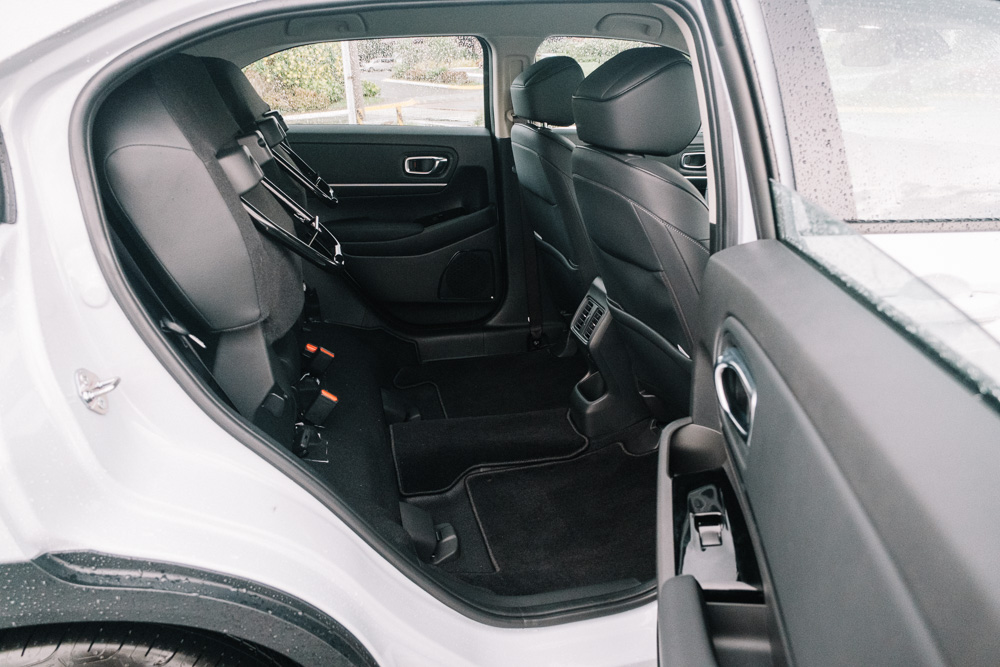 At the back, the cargo space is a modest 304L, but drop the second-row seats and you end up with a very handy 1,274L, more than enough for me to haul all my car parts from the house to the various shops where my project cars are at.
The rear is finished with a tailgate spoiler and a rear taillamp that spans the entire width of the HR-V, magnifying its modest girth and adding to a sense of solidity and confidence. It also increases nighttime visibility, especially on unlit provincial highways. In the rain, however, I found the LED headlights a bit lacking especially on the same dark provincial roads.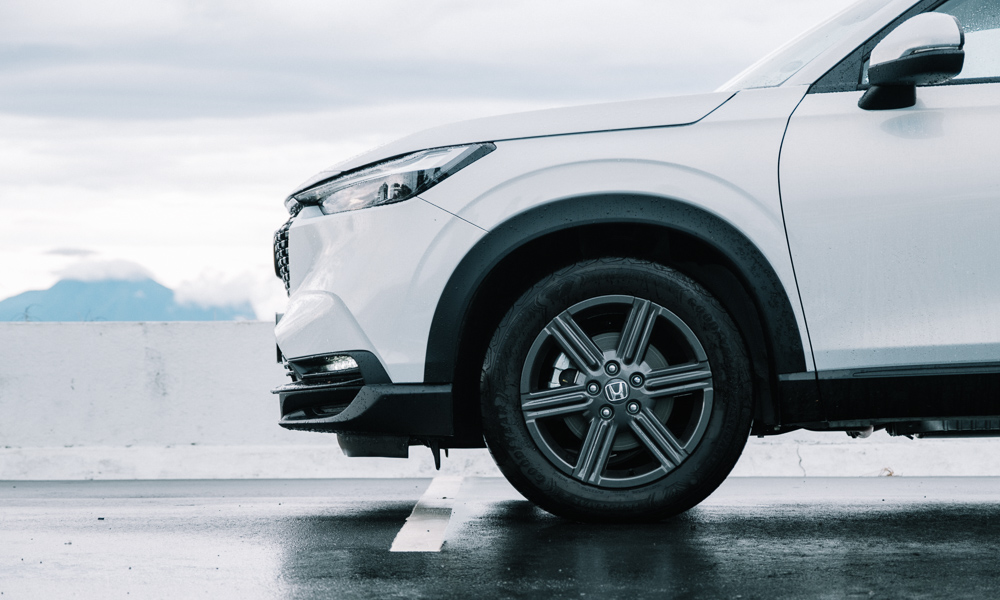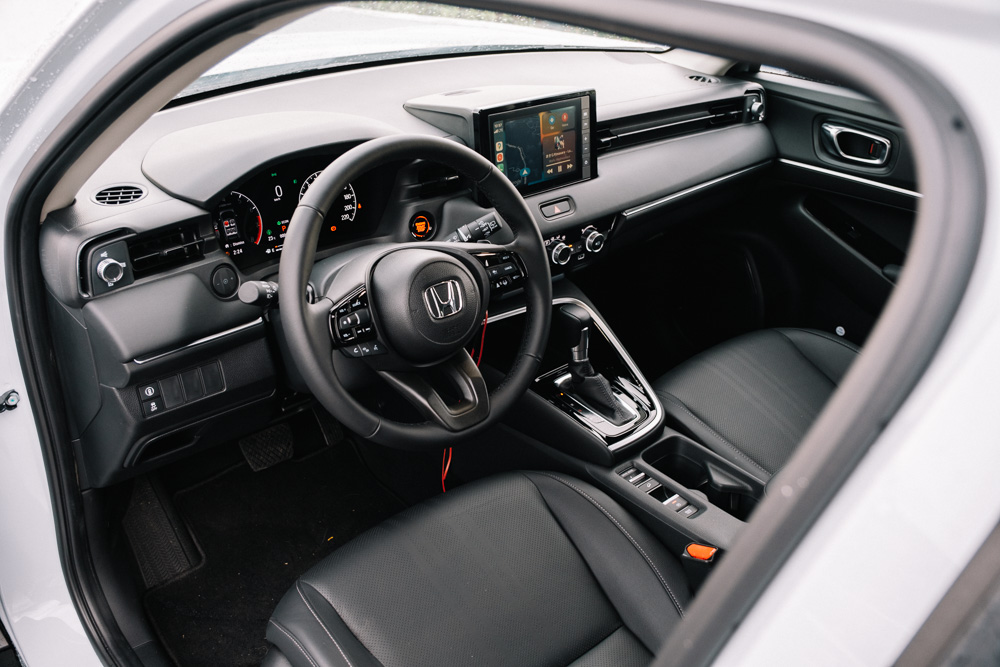 The HR-V rides on chunky 17-inch alloy wheels with gummy-thick 215/60 Goodyear Maxguard Assurance tires, which help provide it with an even more supple yet confident ride. Good OEM choice from Honda.
Out on the open road, the HR-V has the fluidity of motion lacking in past Hondas. Steering feel, accuracy and feedback have always been a Honda strong point, and are thankfully ever-present. For a crossover, it flows gently yet confidently and swallows up road imperfections at highway speeds that would normally have my belly jiggling.
On fast and flowing B-roads, it can keep up with most compact sedans and hatchbacks. Marilaque in Tanay or Kennon Road up Baguio will be a breeze in this. That the HR-V weighs only 1,363kg for the V Turbo (considering all the tech it has) is an equally impressive engineering feat from Honda.
The brakes offer consistent retardation of speed, and the engine delivers an impressive 8.8km/L in the city and roughly 14km/L on the highway with two people, our gear for a weekend, and our dog who instantly fell asleep during our drive. In today's very expensive fuel environment, efficiency truly goes a very long way.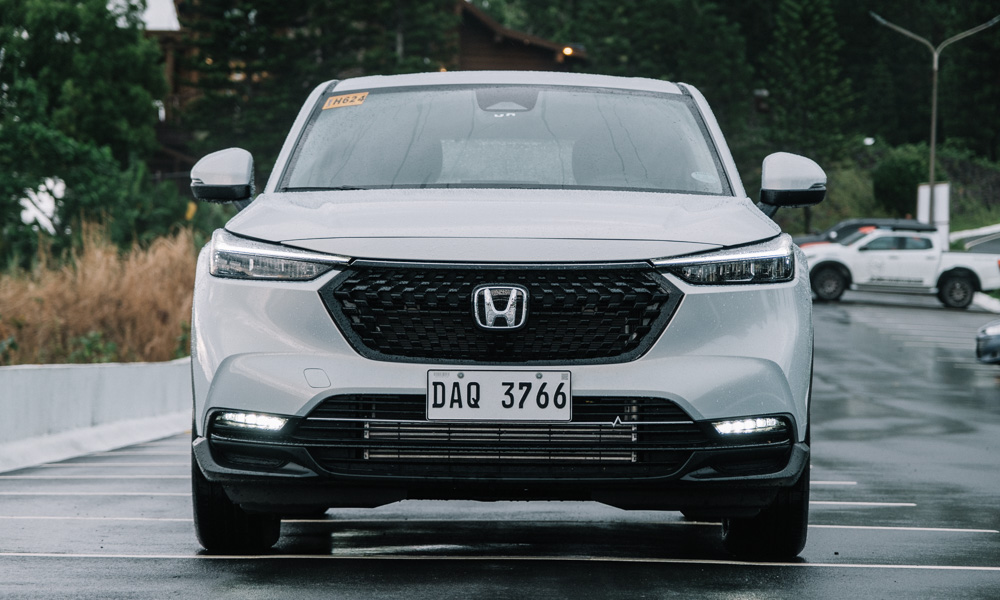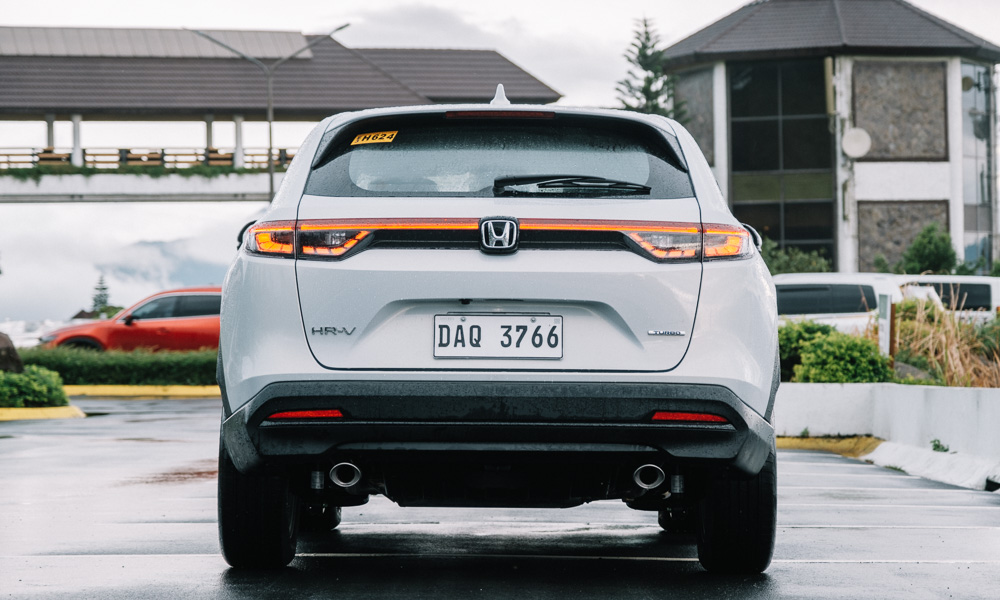 Truthfully, the HR-V is the perfect real-world everyday car. It answers 99% of most people's motoring needs: fast, safe, efficient and versatile personal mobility. That it is surprisingly enjoyable behind the wheel when the road beckons is a huge bonus.
And for me, as a tuning and modifying addict, the prospect of increasing the power of the turbocharged engine has me salivating. I will buy one of these, and I've never had this much desire for a Honda since the first-generation Jazz came out.
HONDA HR-V V TURBO CVT
| | |
| --- | --- |
| Engine | 1.5-liter four-cylinder turbo gasoline |
| Transmission | CVT |
| Power | 175hp @ 6,000rpm |
| Torque | 240Nm @ 1,700-4,500rpm |
| Dimensions | 4,385mm x 1,790mm x 1,590mm |
| Drive layout | FWD |
| Seating | 5 |
| Price | P1,598,000 |
| Upside | Amazing overall package that has a small footprint, plenty of interior space, great features as standard, and a powerful, responsive and efficient engine. It's well-priced, too. |
| Downside | The LED headlights are not powerful enough on unlit roads and in poor weather. |