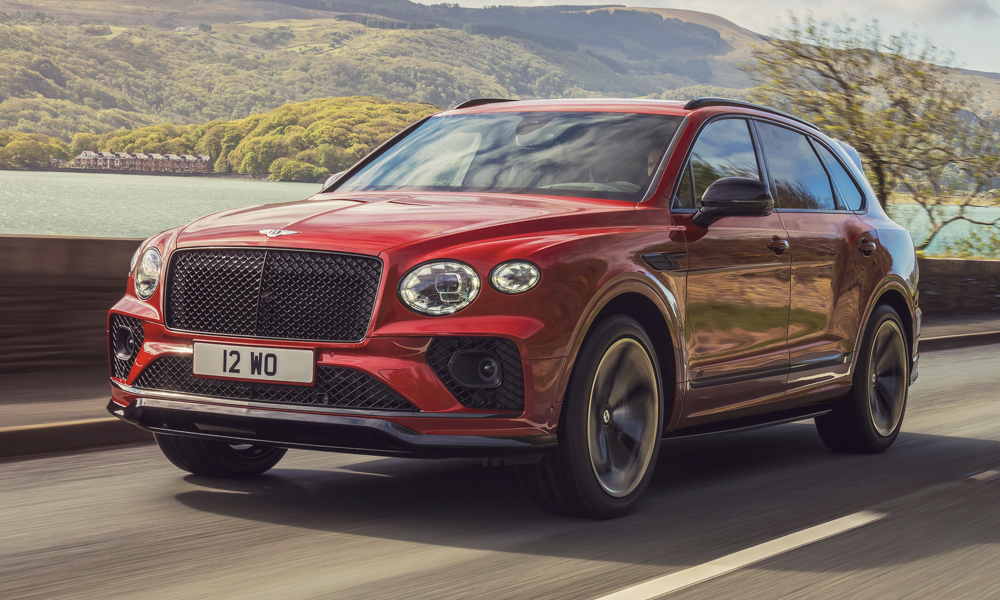 Saudi princes, multinational CEOs, and NBA superstars may now have a hard time deciding which Bentley Bentayga variant to go for as the new "S" trim level is dripping with seriously sporty touches.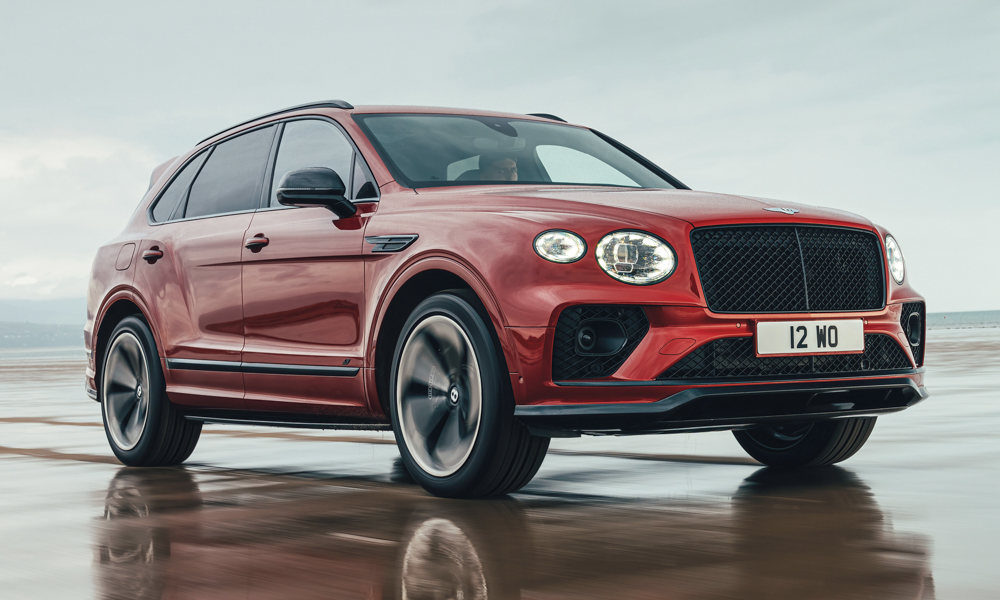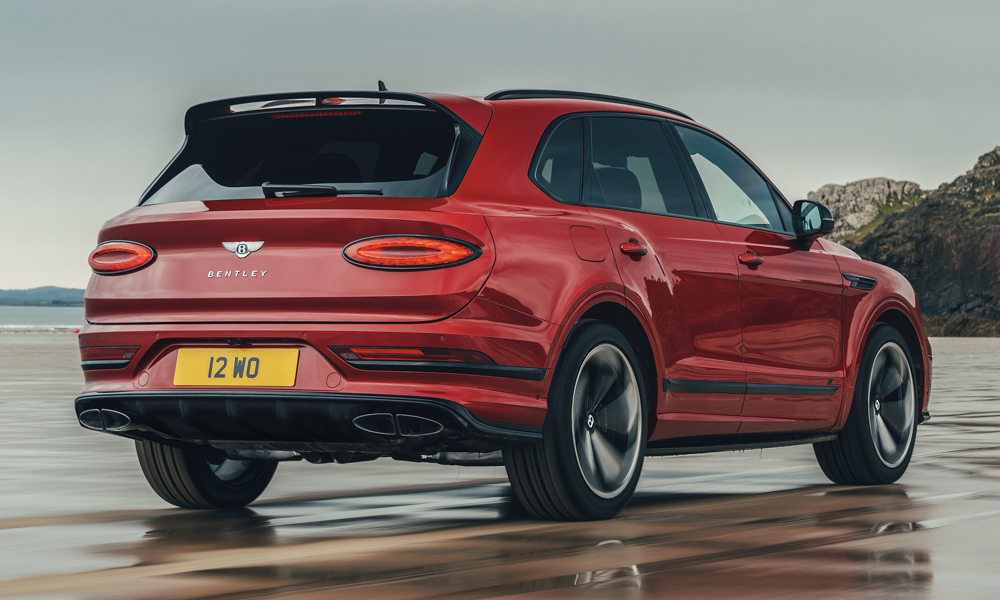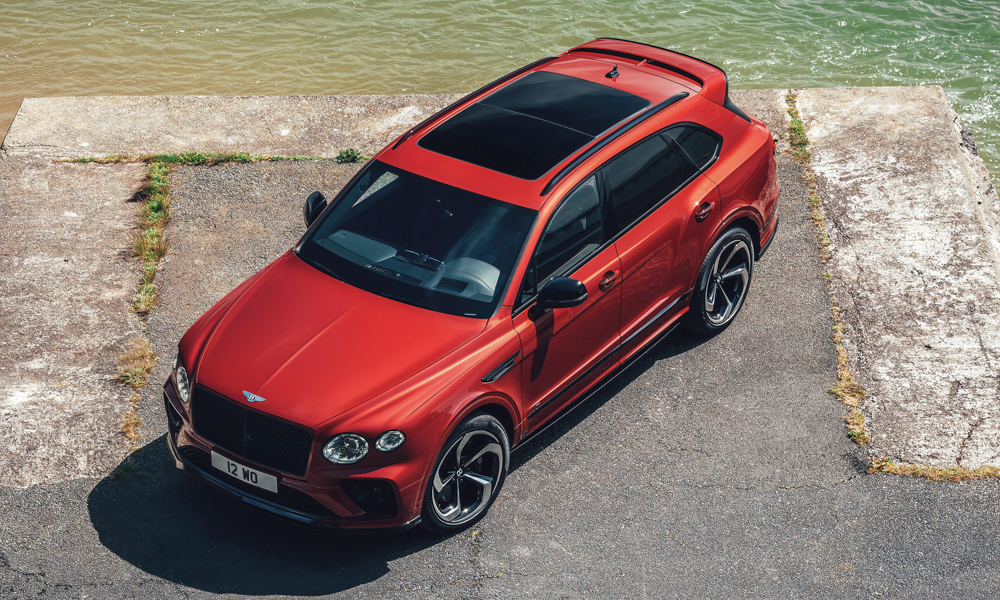 Featuring a 4.0-liter twin-turbo V8 that punches out 542hp and 770Nm, the Bentayga S rips the 100km/h sprint in 4.5 seconds and tops out at 290km/h—not bad for a big guy. It also has active anti-roll control and an enhanced Sports chassis mode, with a 15% increase in damping stiffness for a more dynamic ride so it can corner like a sports car.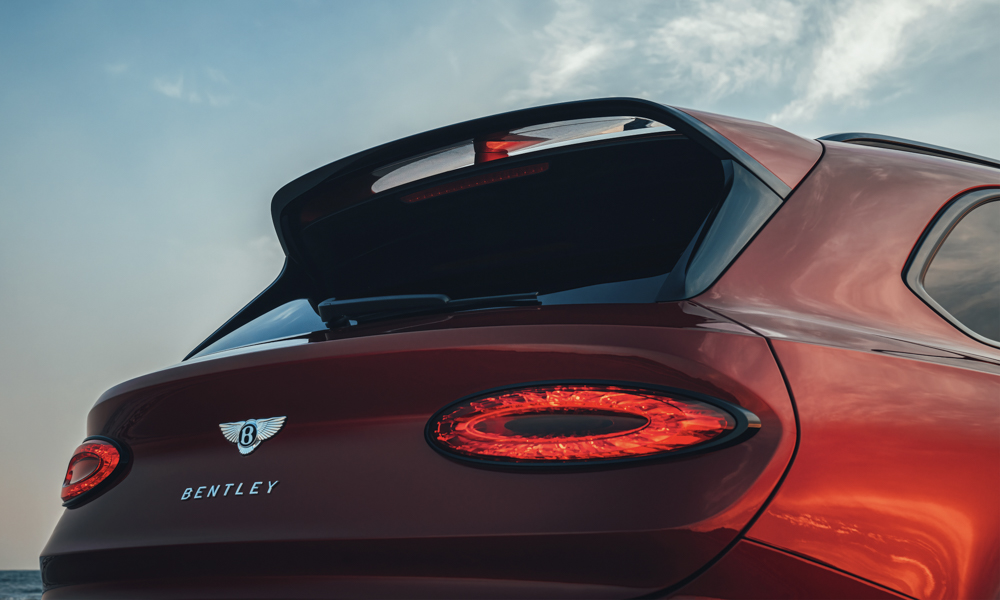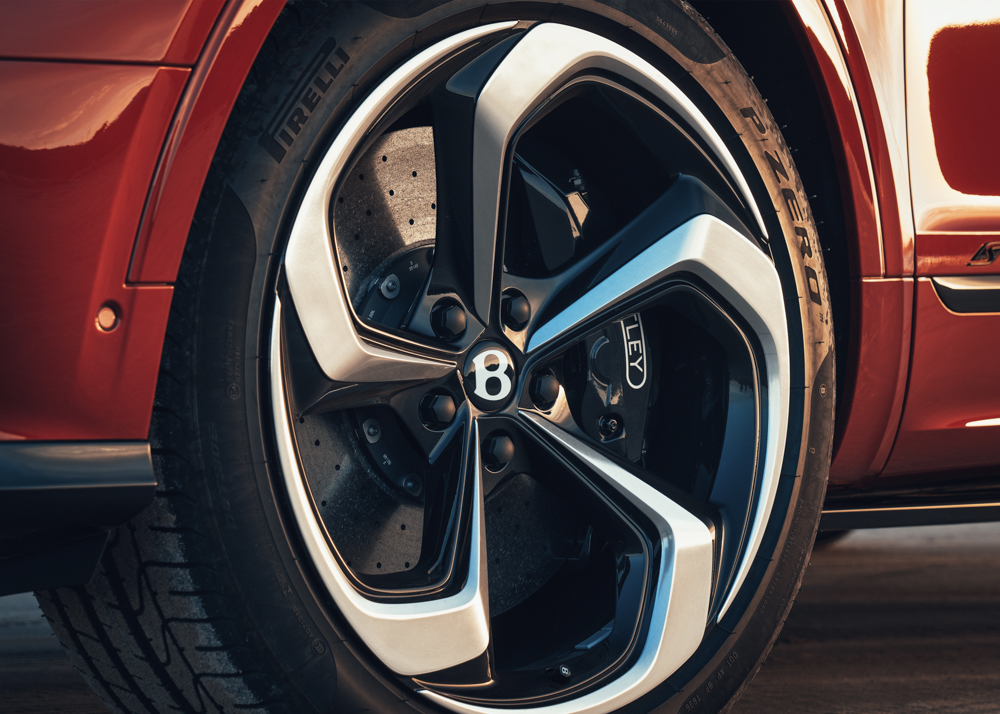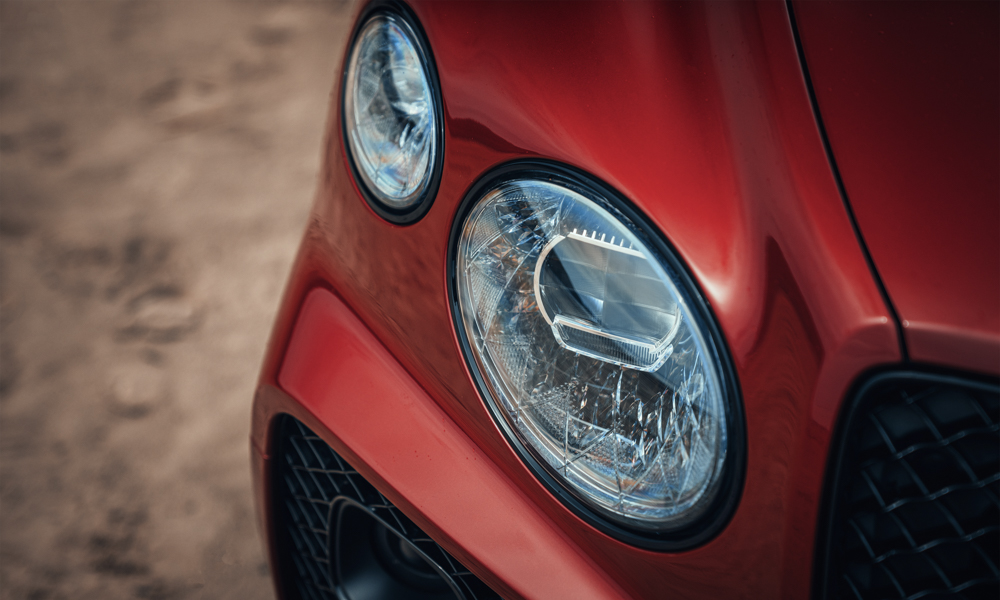 An exclusive, free-flowing sports exhaust provides a great soundtrack as well, in case the premium audio system doesn't interest the driver. Blacked-out treatment on the exterior—including the side mirrors and the side sills—and the dark tinted headlamps and taillamps give the Bentayga S that cool, movie bad-boy look.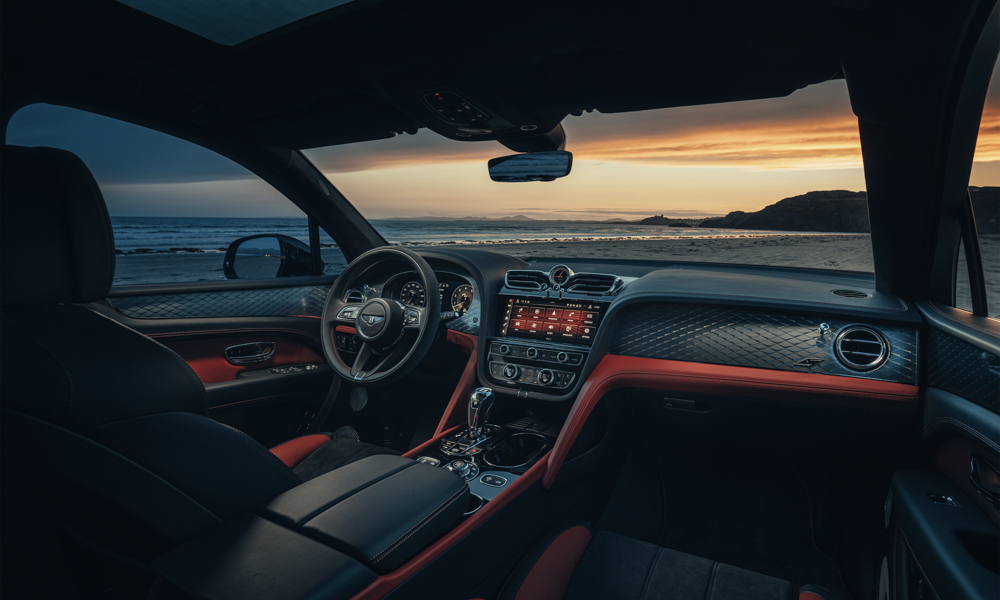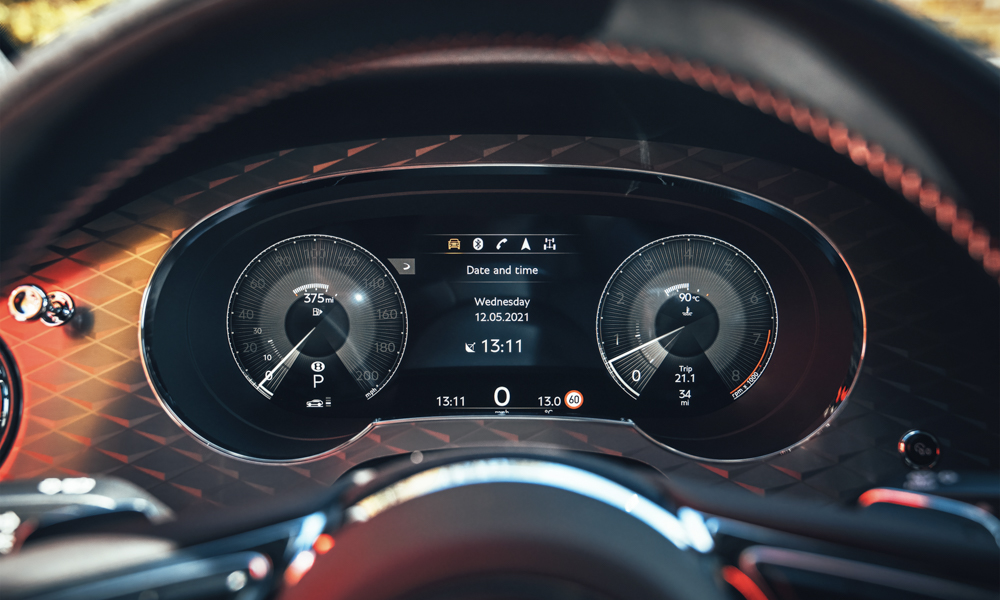 A large rear spoiler sits on the roof to improve high-speed stability, and the go-faster bits include painted, split oval tailpipes (also black), and uniquely styled 22-inch wheels. You can even order the rims in silver, full-gloss black, or a "black and bright polished" finish. The latter is said to be highly labor-intensive as the rim is ceramic polished first, then the bright areas are masked off to allow for the gloss black paint, and then the whole thing is hand-polished.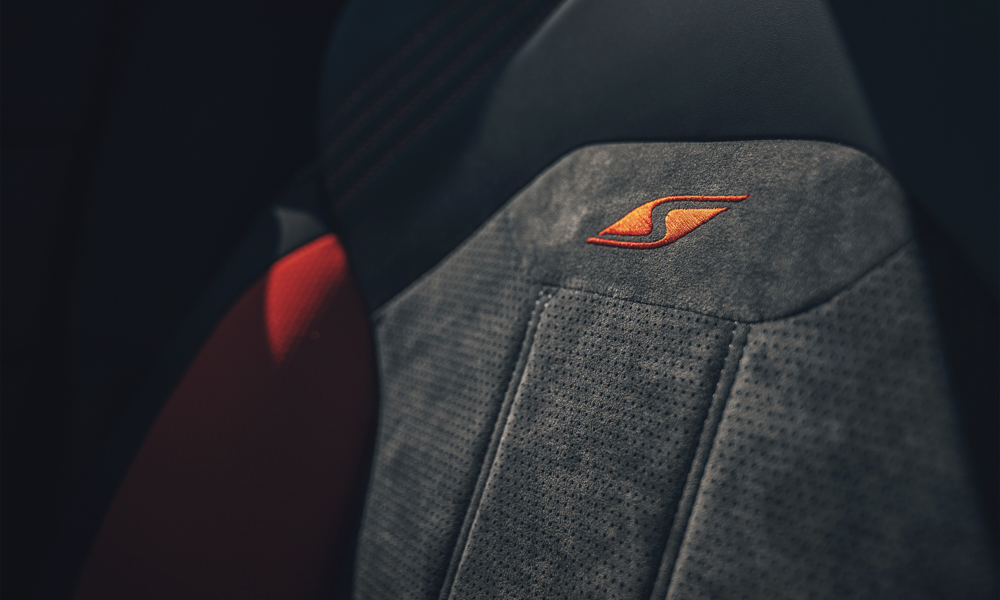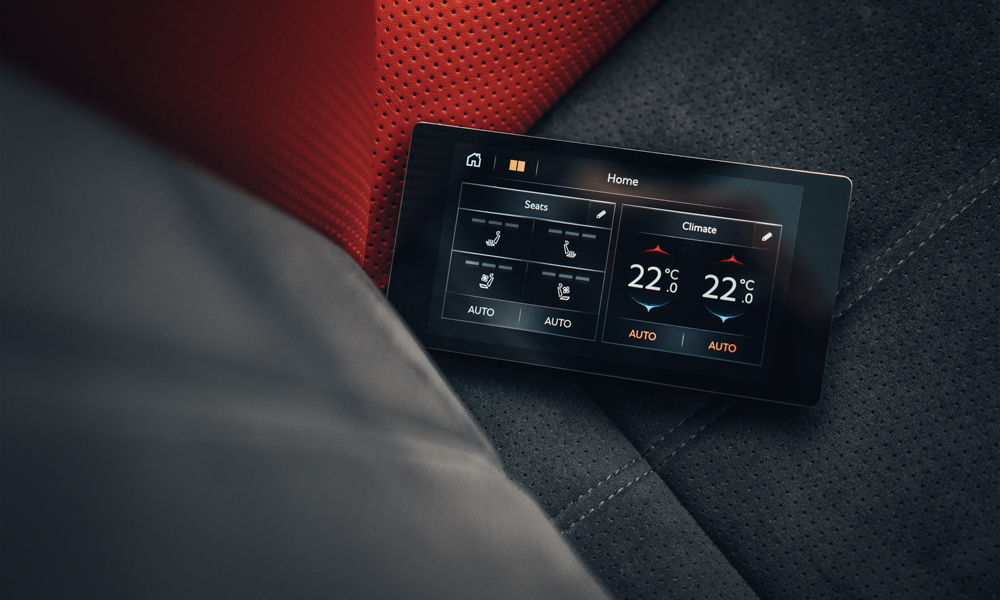 Inside, the Bentayga S interior uses Alcantara with a color-split theme for the seat cushions, the backrest center panel, the gear lever, the steering wheel, the upper trim, and the headliner for a performance-focused ambience. The seats have a new design with clean and simple stitch lines through the shoulder areas. And speaking of seating, the Bentayga S can accommodate four, five or seven occupants.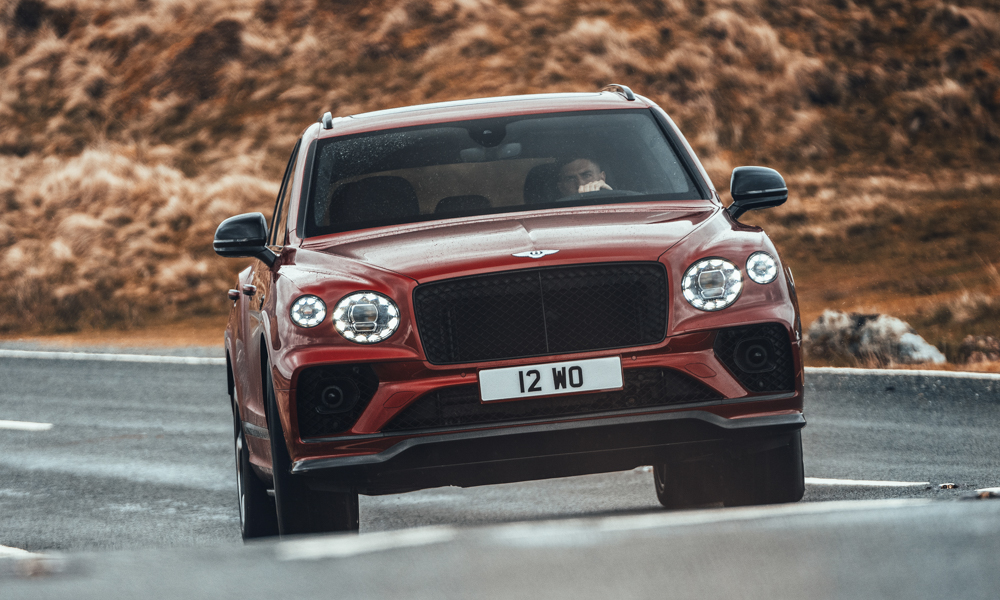 The stitch line defines the fluting, which can match either the primary or the secondary hide color to complement the Alcantara elements. The "S" badging is used on the seat backrests, on the dashboard fascia, and on the door sills. The Bentayga S uses a fully digital driver's information panel, featuring pronounced dial graphics inspired by chronographs. The display is customizable and can even show real-time lighting effects and animations.
What a time to be alive and have the luxury of owning such a beast.