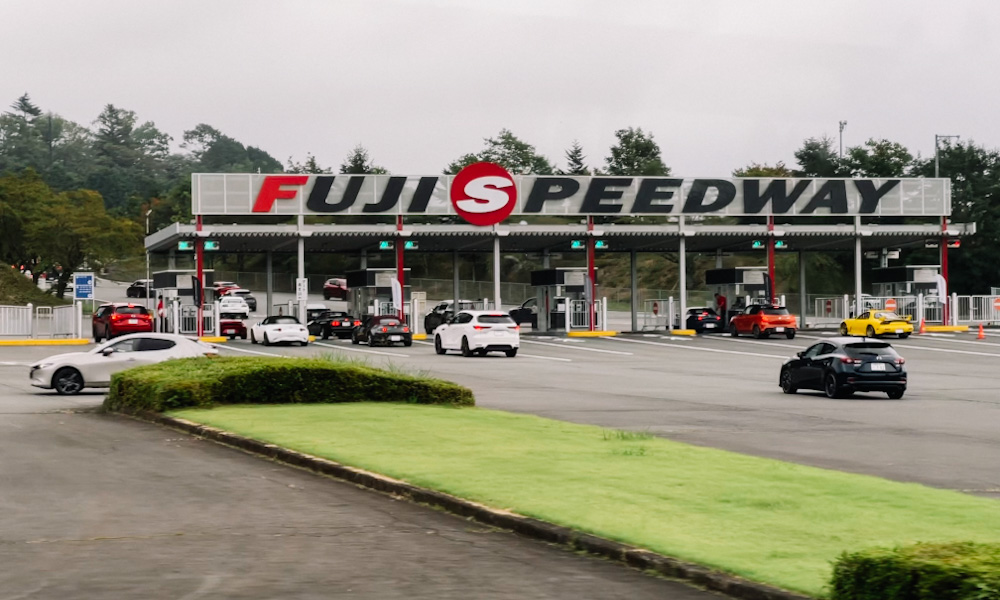 September 17. It was a hot, overcast Sunday in the Shizuoka prefecture of Japan. I was slowly drifting off into a half-asleep state as the bus lazily rocked back and forth in the empty streets. But as soon as someone exclaimed "Fuji Speedway," I sprung up from my seat in sheer excitement.
We weren't going there for an embargoed media drive or a car launch. We were heading to the 2023 Mazda Fan Festa, a celebration of all things, er, Mazda. In fact, this was the first one in four years, with the last one being held in 2019 at the Okayama International Circuit.
Of course, to make the occasion even more special, the automaker would be driving its legendary 787B in anger to sing its four-rotor symphony to the lucky event-goers.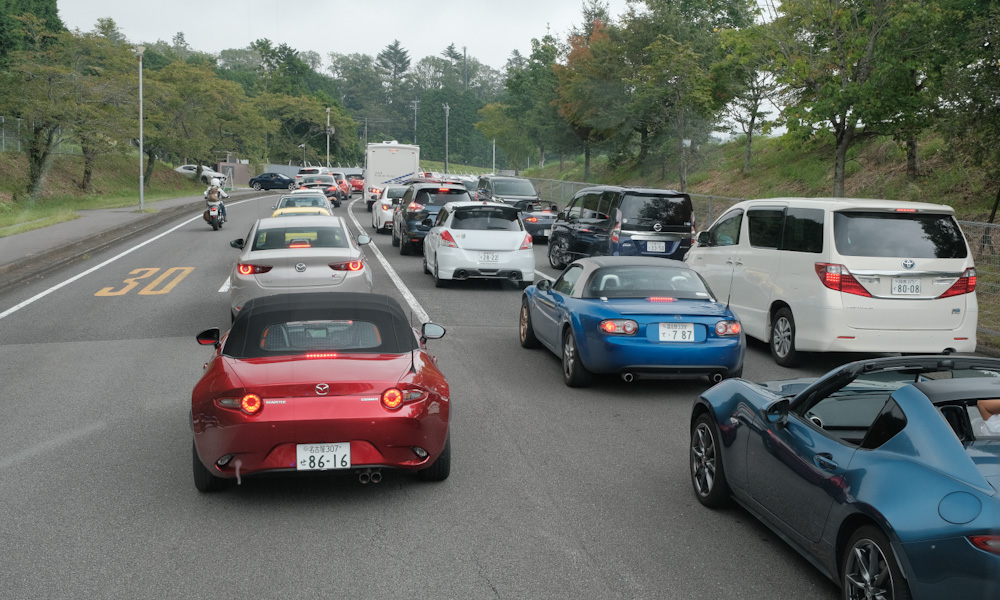 The only problem was that it was about to happen in 30 minutes. Our tour bus was stuck in a traffic jam, with my colleagues growing increasingly worried that we would miss the time slot for the demo.
Normally, we would've become incredibly impatient, but the sheer number of Mazdas new and old surrounding our bus made it feel like an automotive safari as we were trying to identify a whole host of rare models that I had only come across in games and books.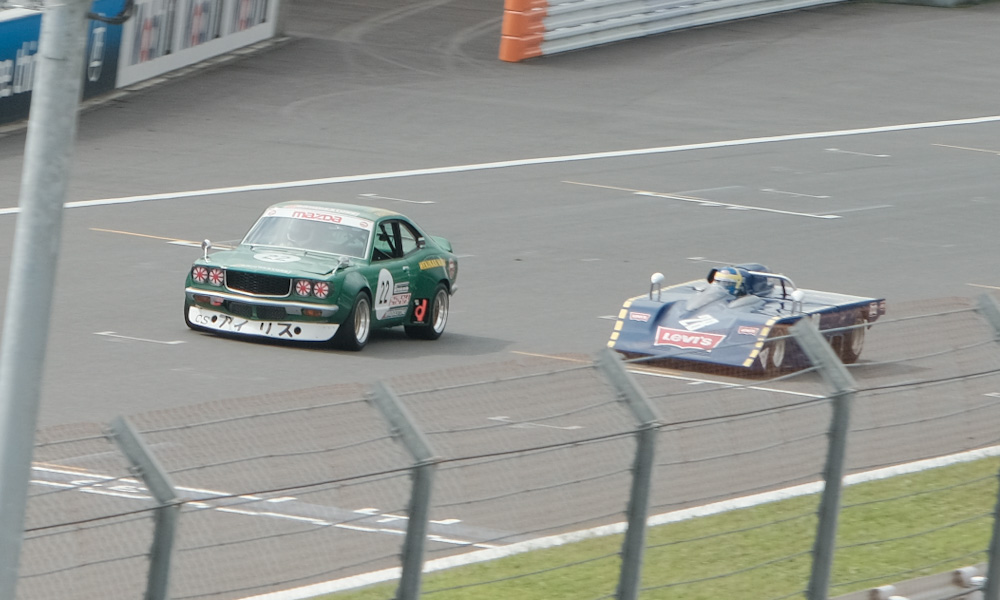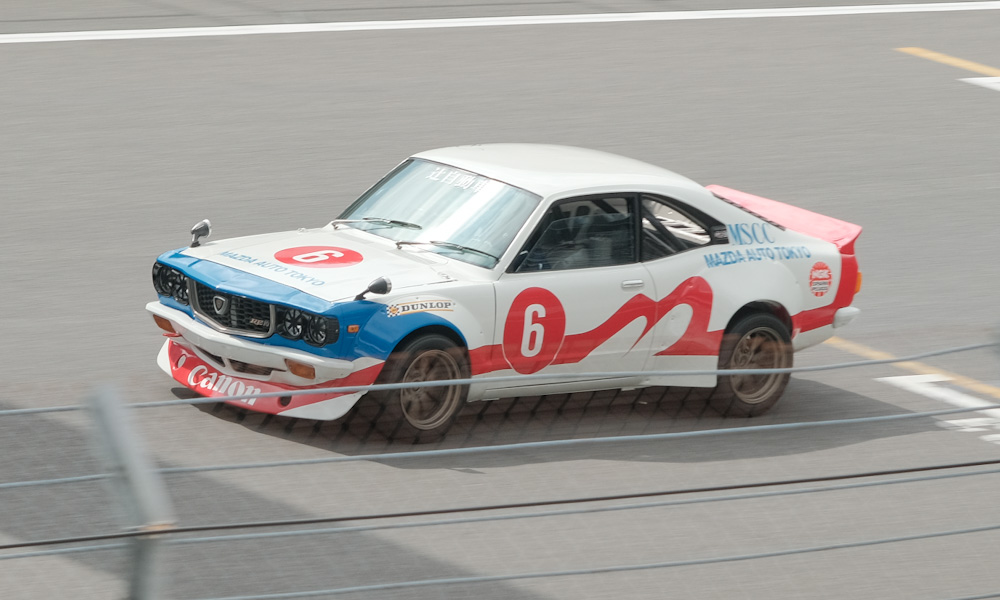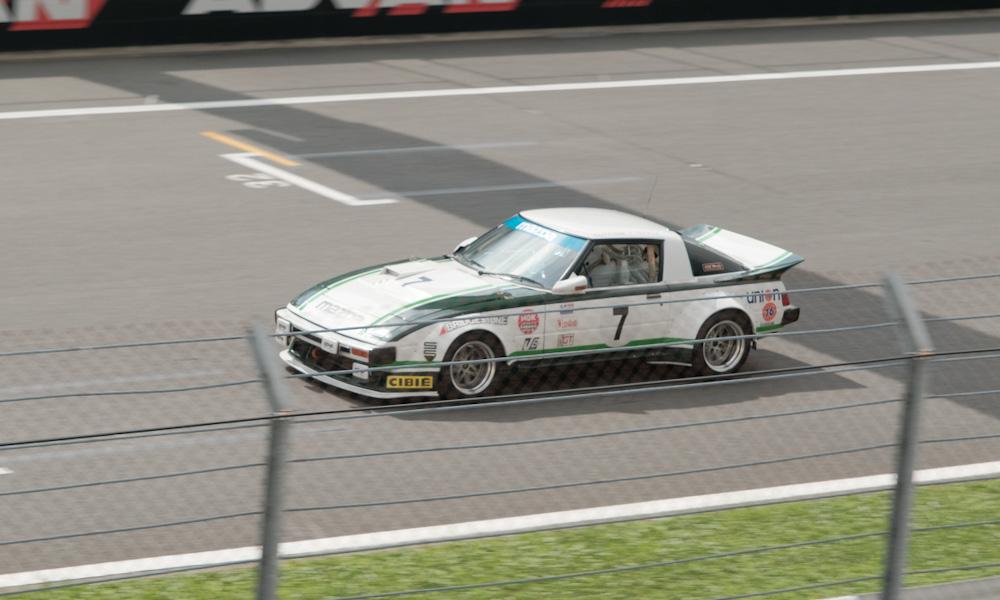 As soon as we finally got off the bus, we all ran to the nearest bleacher that we could find as we heard the echo of several rotary engines fire up across Fuji Speedway's main straight.
The festivities commenced with a parade run of several Doritos-powered historic race cars, including the 737C, the RX-7 254 (Le Mans 1982), multiple RX100s, and open-top single seaters—all of which could be viewed by the public up close later on.
Camera shutters were clattering, and small kids were shouting "かっこいい !" as cars would zoom by. All of that was interrupted by the ominous revving coming from the garage that housed the 787B as the crew was warming it up. It was finally time.
As it pulled out of the pits, everyone went silent as it exited the pits into the first turn. You could only hear two things: the Japanese commentary and the engine noise from across the circuit.
Holy crap. It was that loud.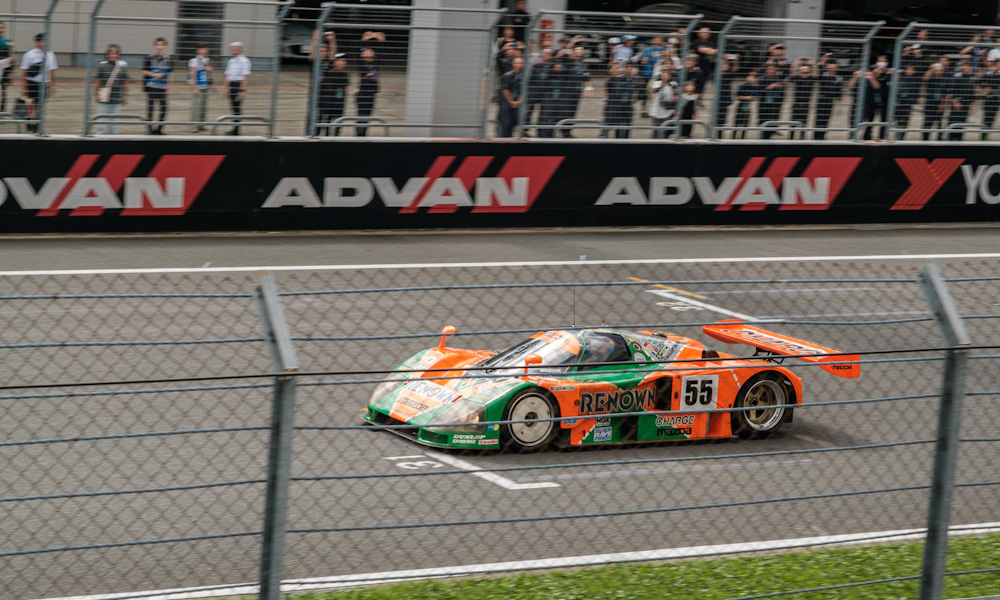 In an instant, people were whipping out their phones to prepare for a full-throttle fly-by. All eyes (and lenses) were on the far end of the main straight anticipating the most spine-tingling 20 seconds that our ears would ever perceive.
In fact, the drab, overcast conditions turned into bright, clear skies as if God himself was watching the demo run and wanted perfect weather.
Words could not describe the intoxicating banshee-like wail of the 787B (you can watch this video that I recorded). Headphones on, please.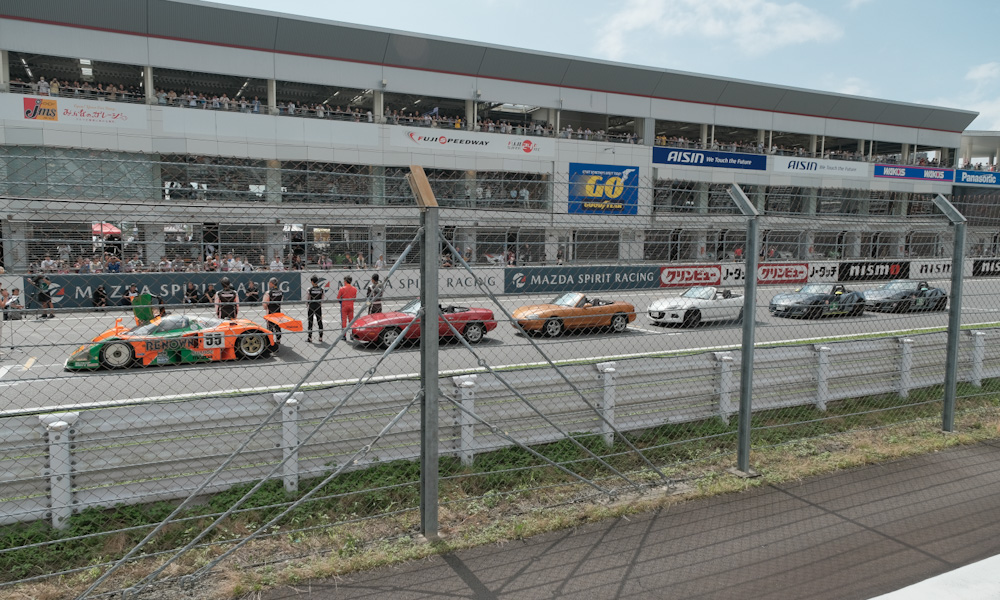 As soon as the car roared by, the crowd erupted in cheers. I was stunned, with my jaw dropping in awe. Apparently, so were my colleagues as they could only utter, "Wow!"
Unfortunately, the second lap was a much slower track parade followed by all four generations of the MX-5. Alighting from a race car was Yojiro Terada, a legendary Le Mans racer. Other executives came out from the various Roadsters, including Masahiro Moro, president and CEO of Mazda Motor Corporation.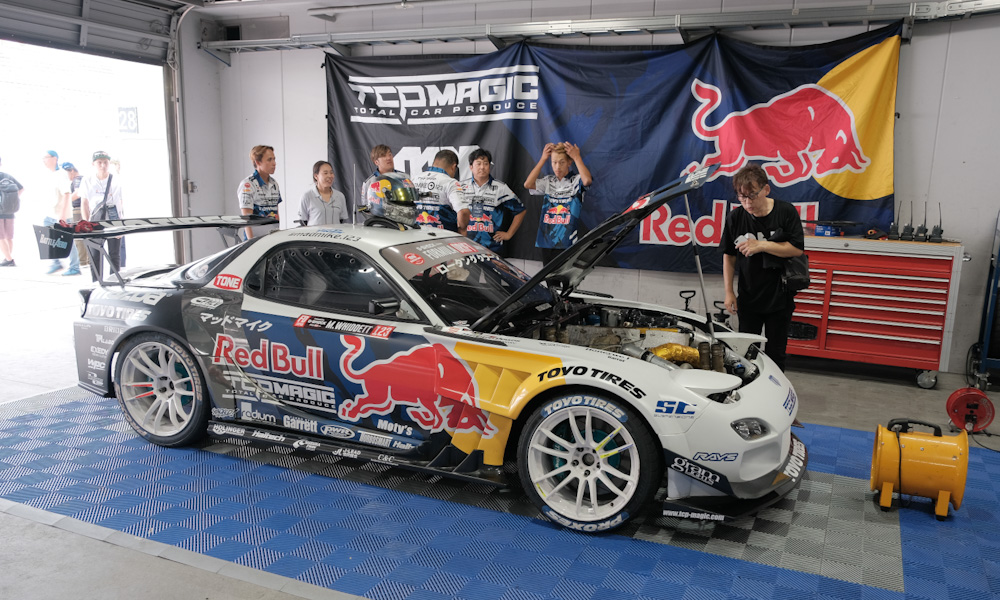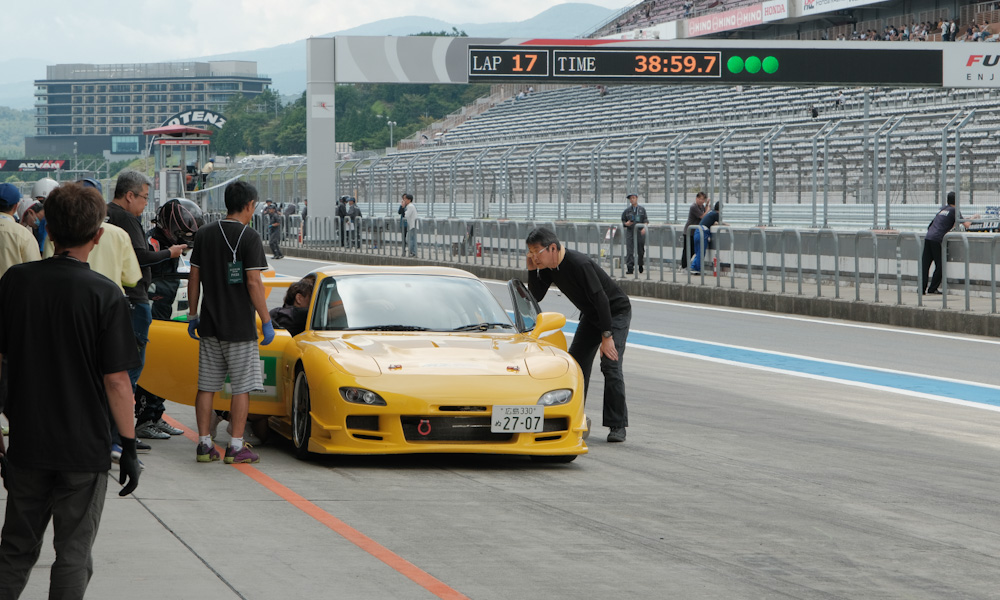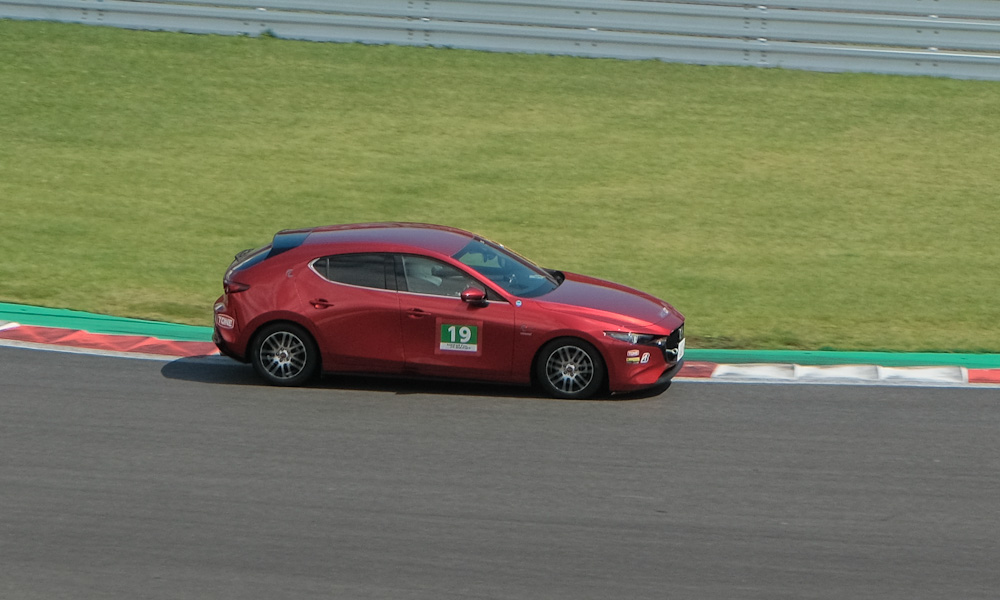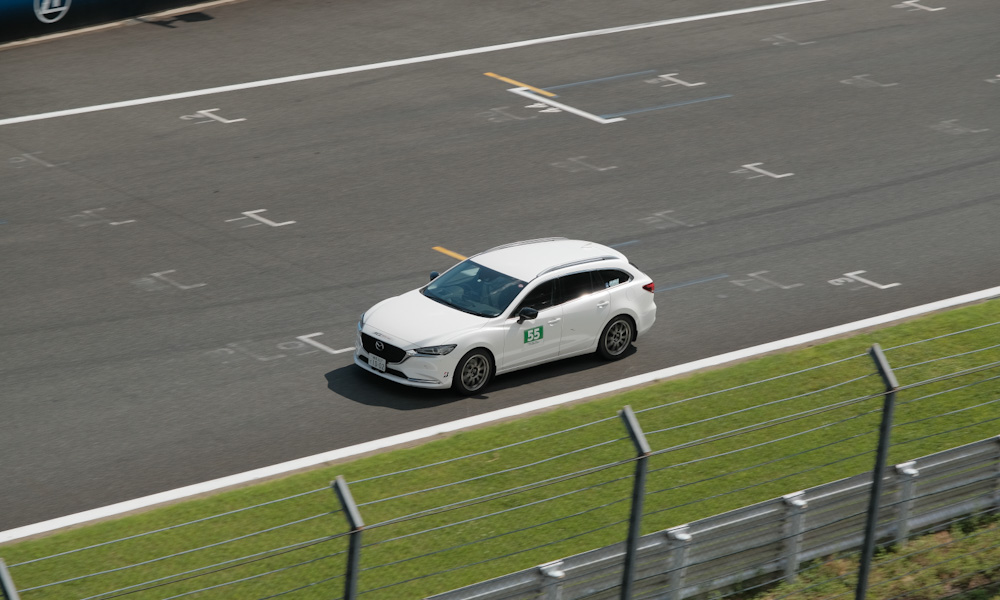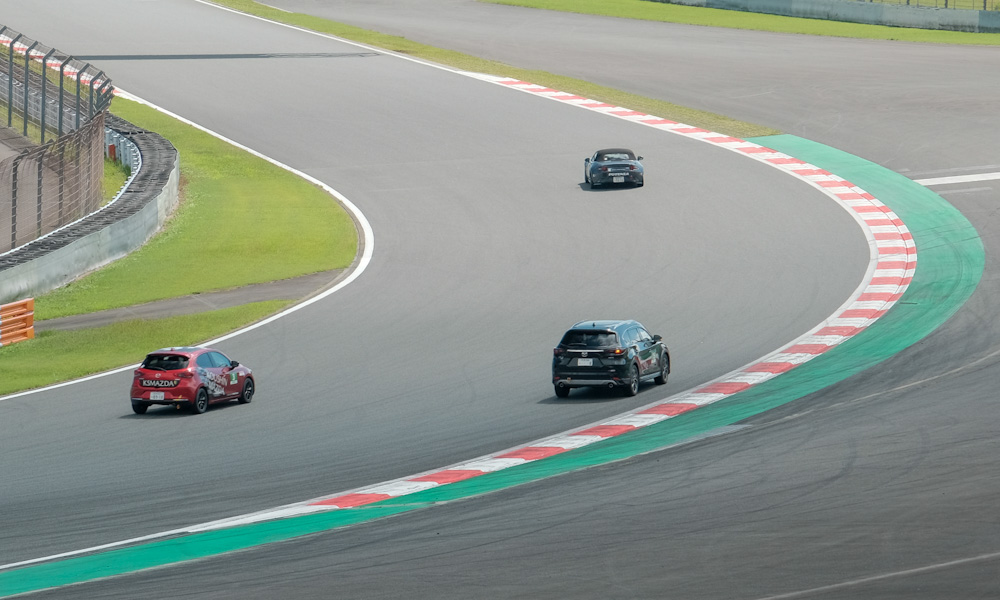 Other main events included a drift exhibit by Kiwi drifter "Mad Mike" Whiddett and his four-rotor RX-7, and a four-hour fan endurance race, which had a colorful cast of entries that featured a Mazda 6 Wagon and a CX-8.
The latter might have looked hilarious, but the variety served as a testament to just how well the automaker's cars performed for driving.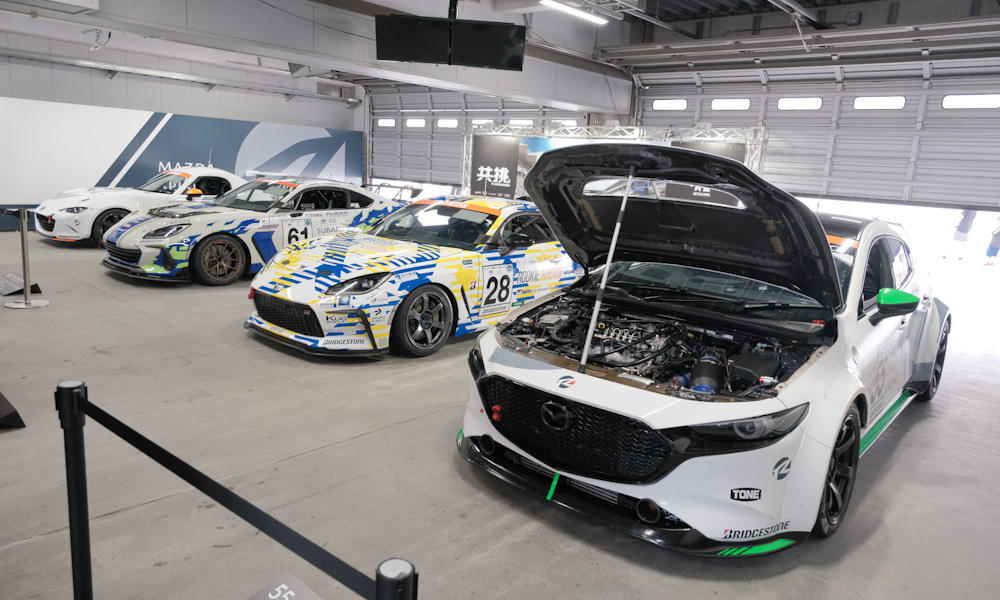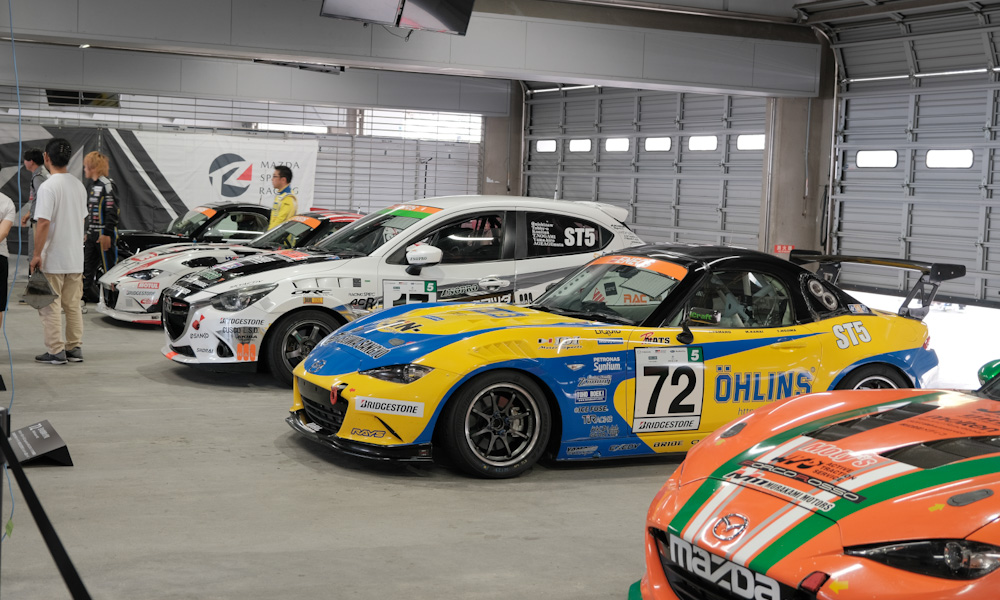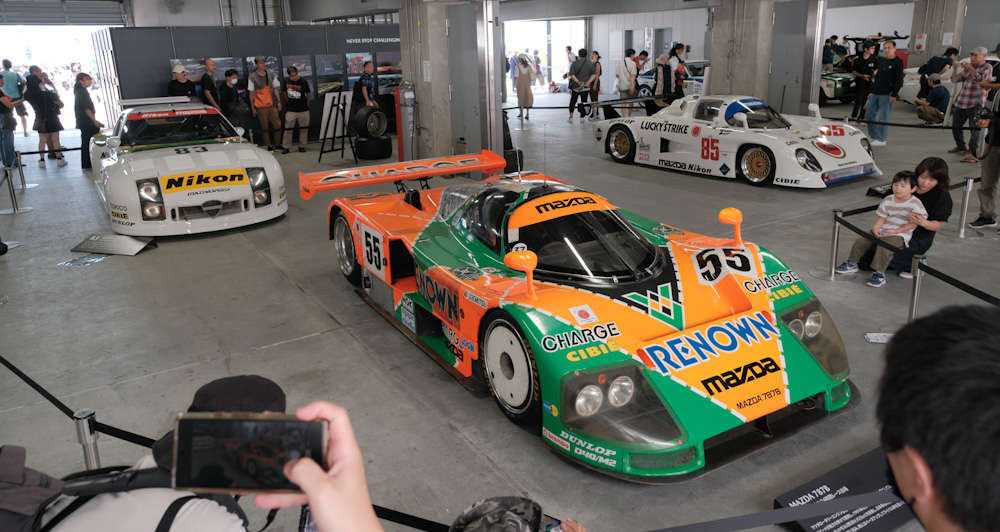 There were other exhibits on display, such as displays of Mazda's manufacturing and paint process, vintage parts restoration program for the FD RX-7, a Gran Turismo competition, and more that my colleagues and I weren't able to see due to the massive size of the event.
What I did see were historic cars, the MX-30 e-Skyactiv-R EV, several self-driving concepts, and entries for the Super Taikyu series that consisted of MX-5s, several carbon-neutral fuel race cars (CNF MX-5, Subaru BRZ, and Toyota GR86), and a biodiesel-powered Mazda 3.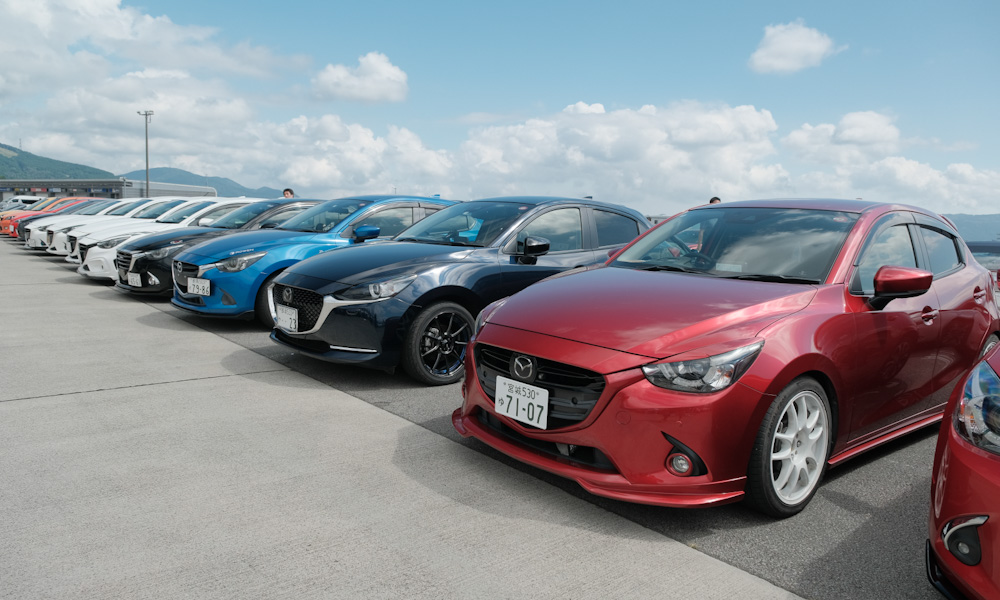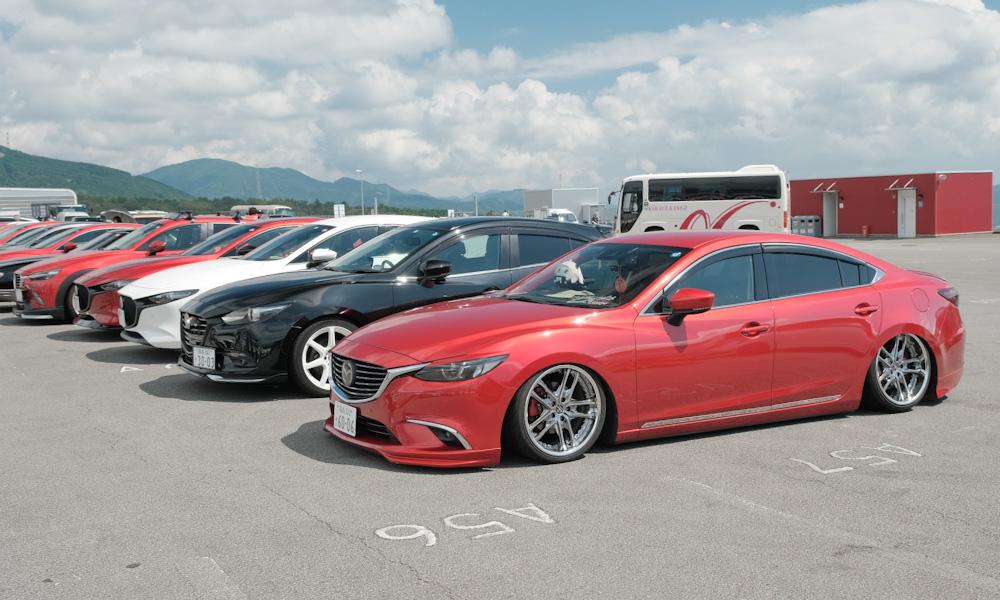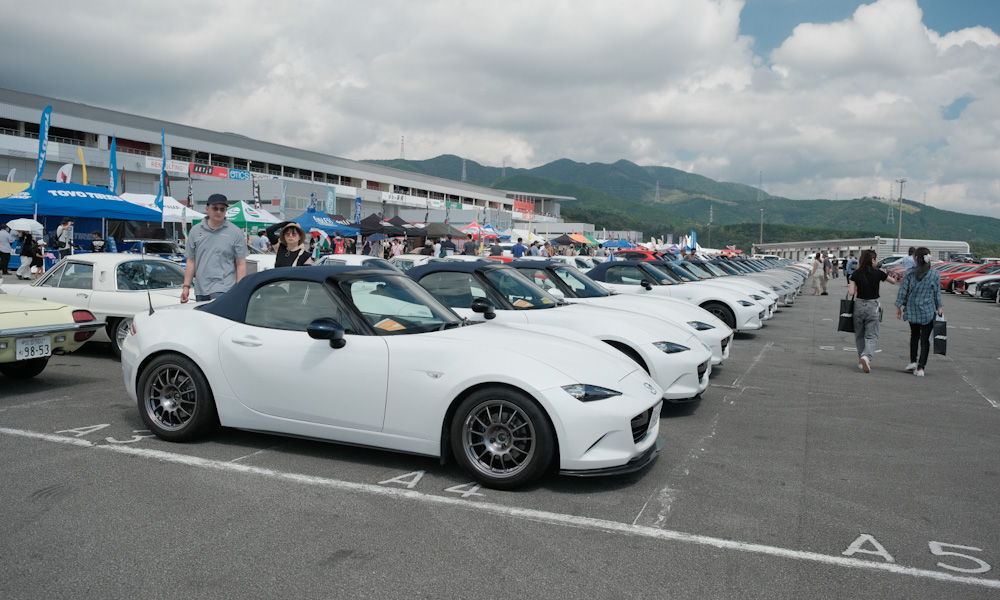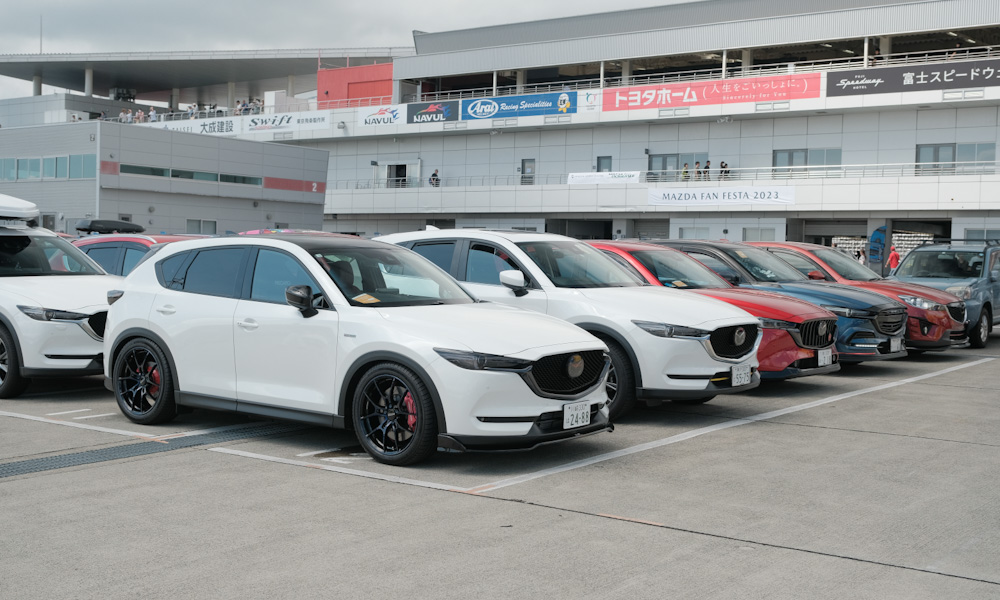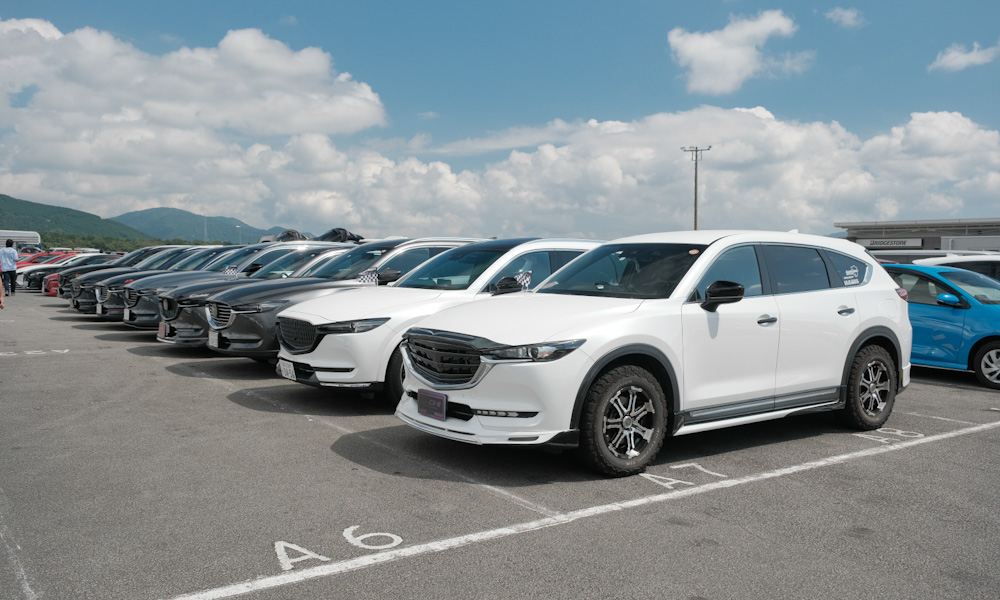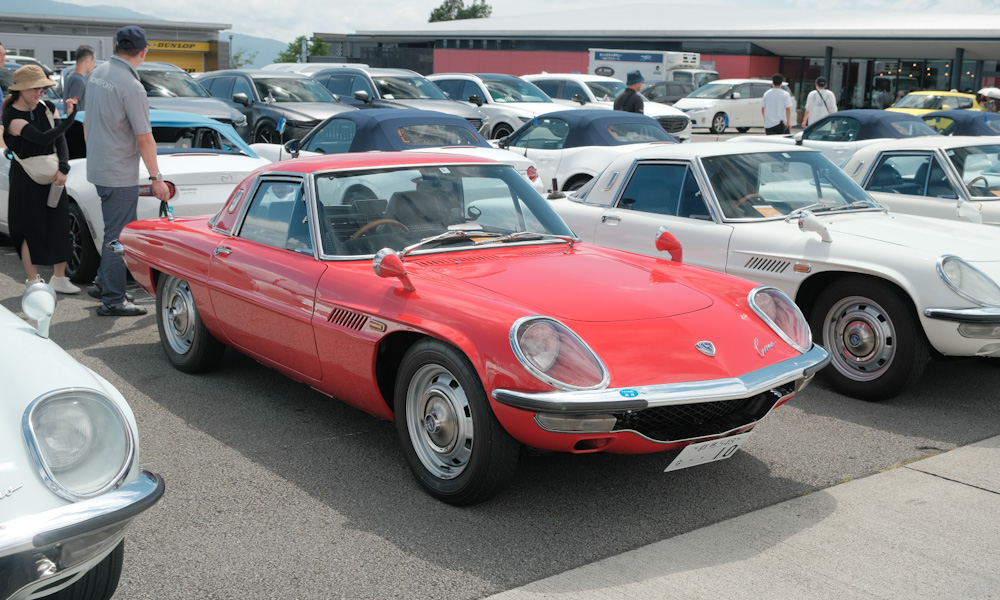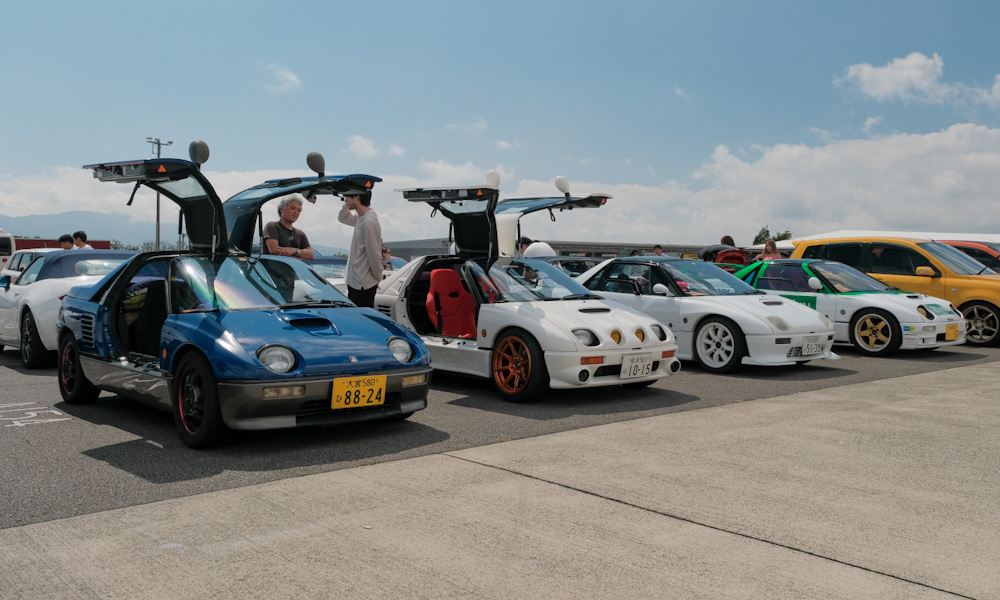 Of course, the Fan Festa would not be complete without all the fans that showed up. Behind the paddocks were designated parking spots for the various car clubs. Mazda 2s, 3s, 6s, CX crossovers, MX-5s, and rarities like Autozam AZ-1s and Cosmos examples in different forms and states of modification were neatly parked for bystanders to admire.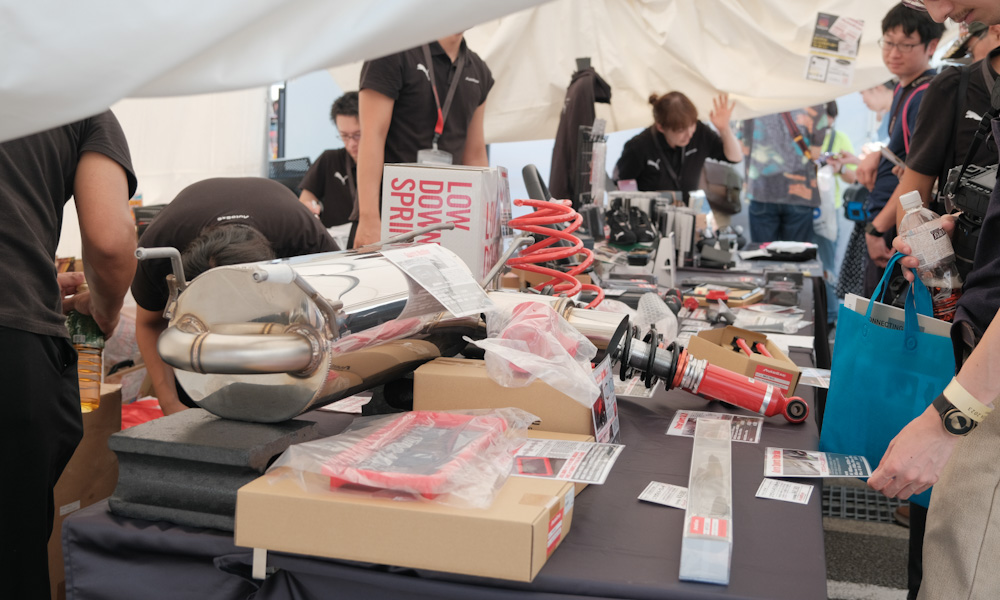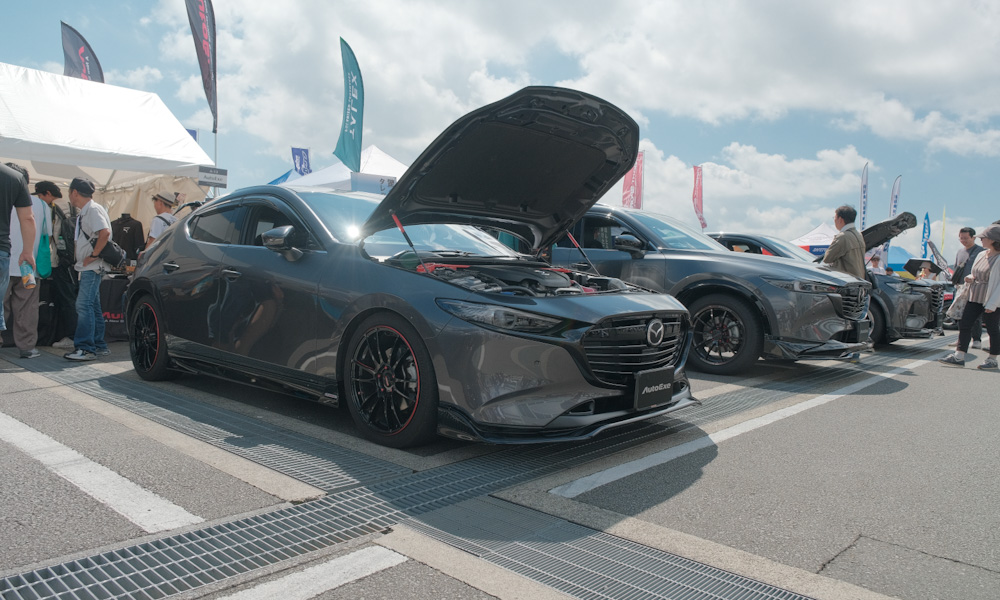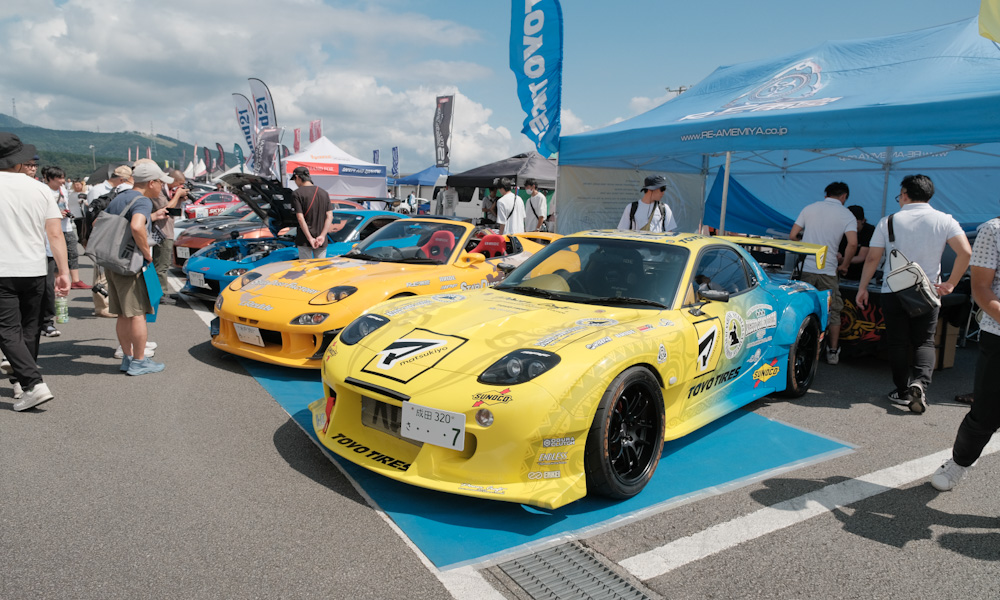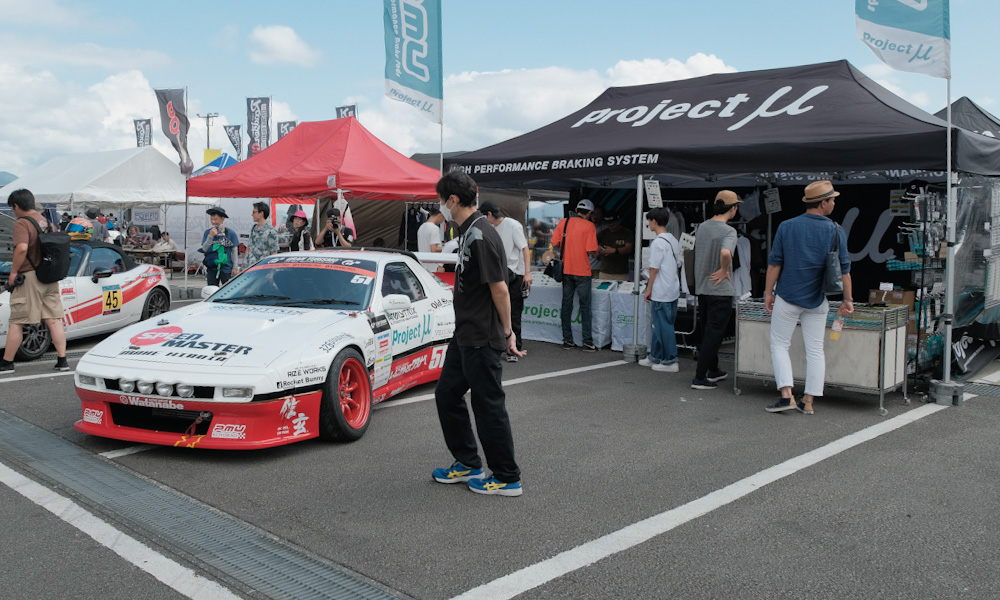 Even various aftermarket and merchandise shops such as AutoExe, Project Mu, RE Amemiya, and Cusco made an appearance with modified Mazdas fitted with their respective products.
Of course, you could buy them right there at discounted prices.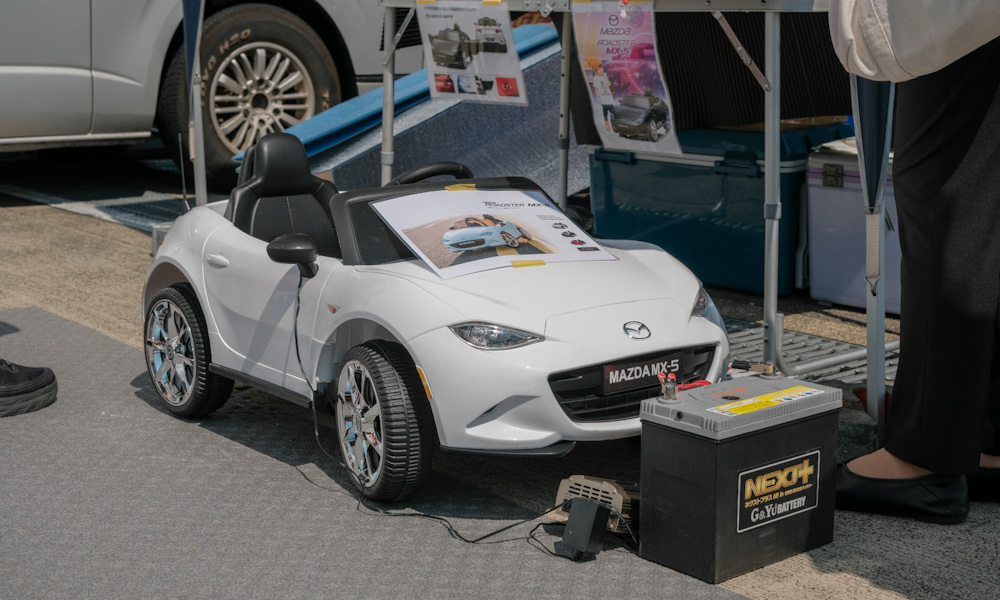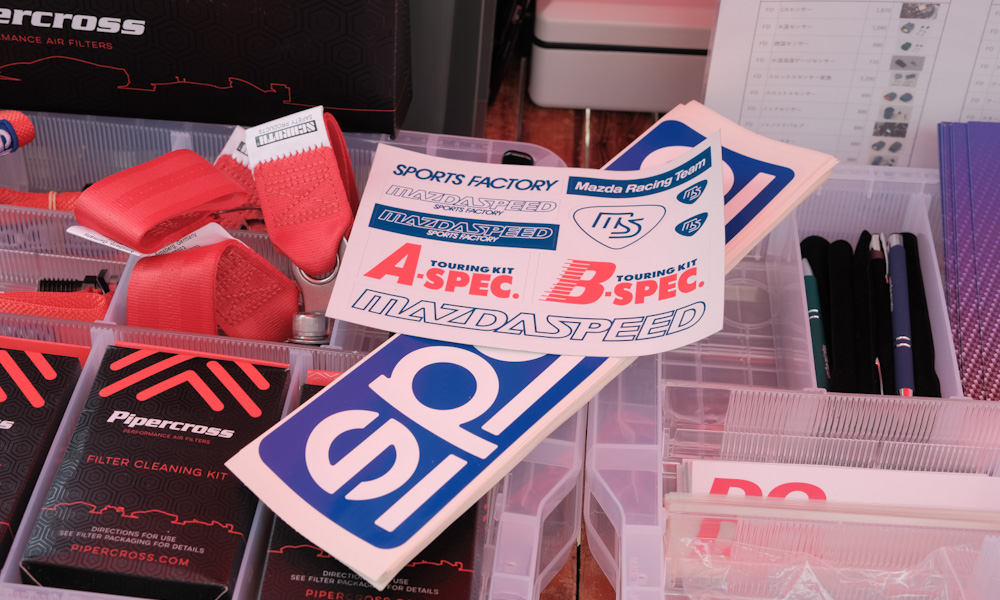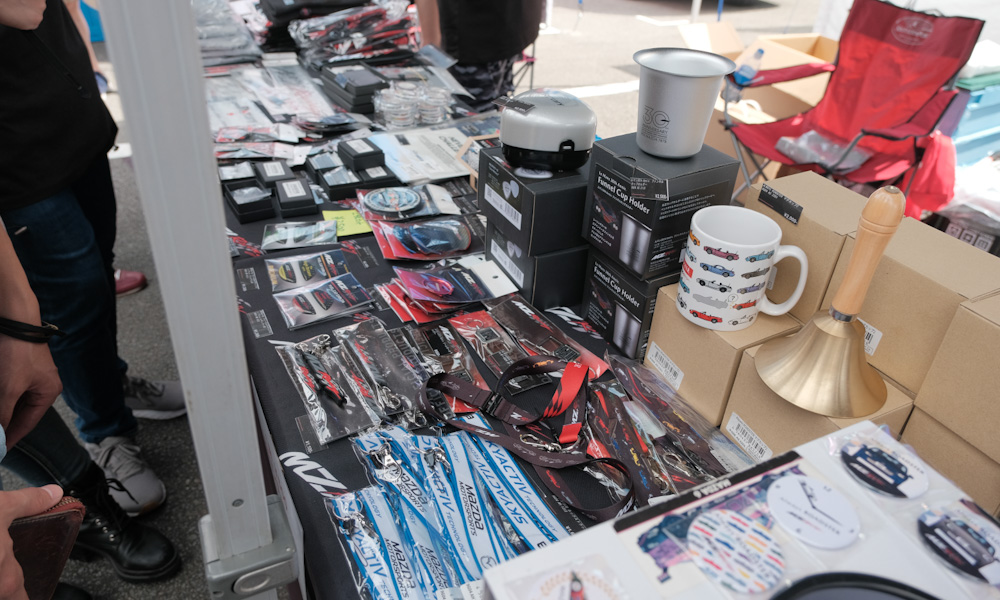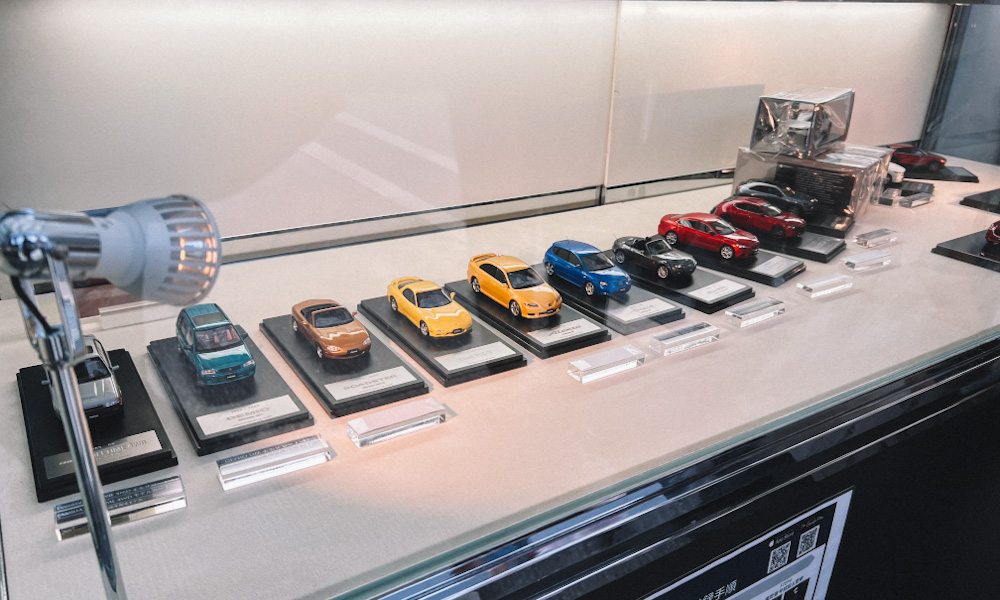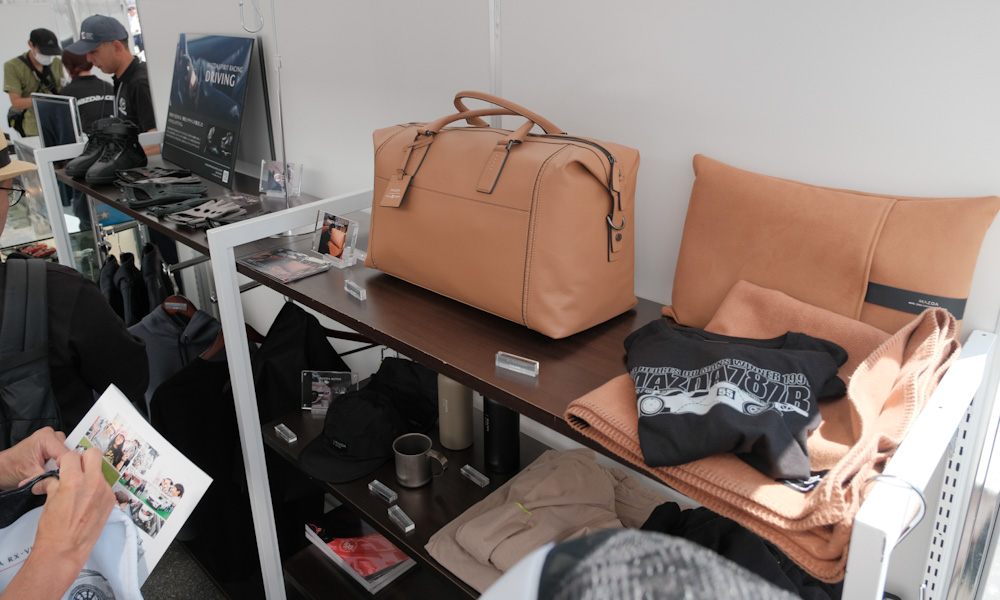 For everyone else, various merchandise was on sale, including the high-quality official items from the Mazda Spirit Racing booth that quickly sold out in a span of hours. Even I had to exercise an incredible amount of self-restraint to not blow a month's worth of salary.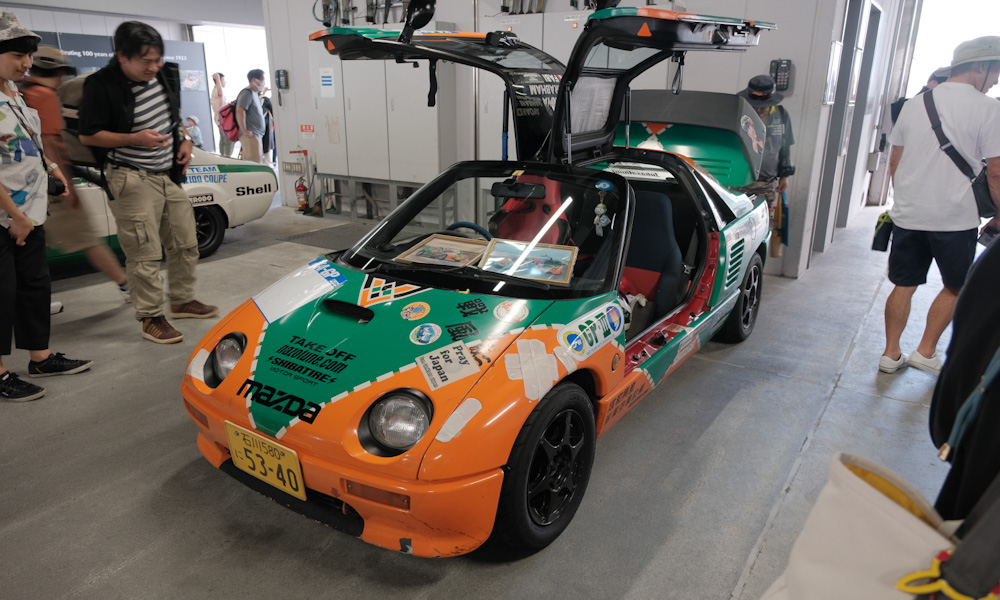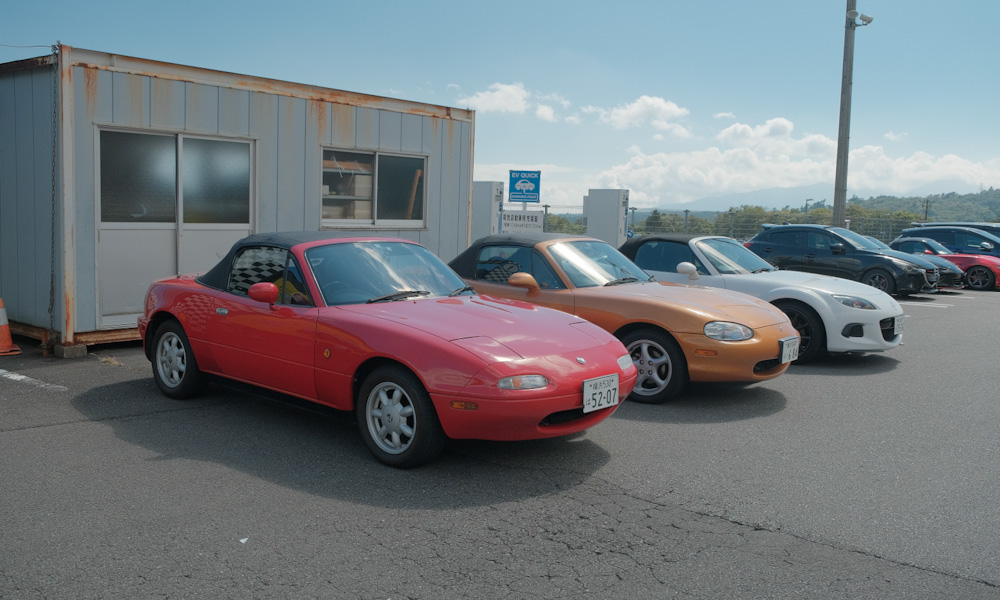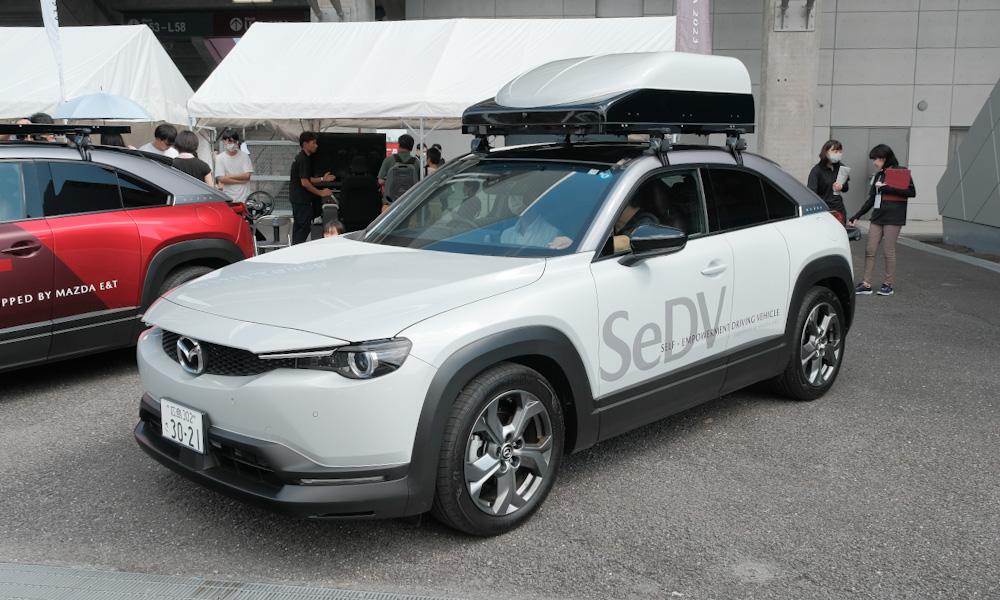 Despite the sweltering summer heat—which caused several ambulances to rush on-site—fans of all ages and nationalities made the pilgrimage on this Sunday to witness what could be the greatest yearly gathering of Mazdas in the world.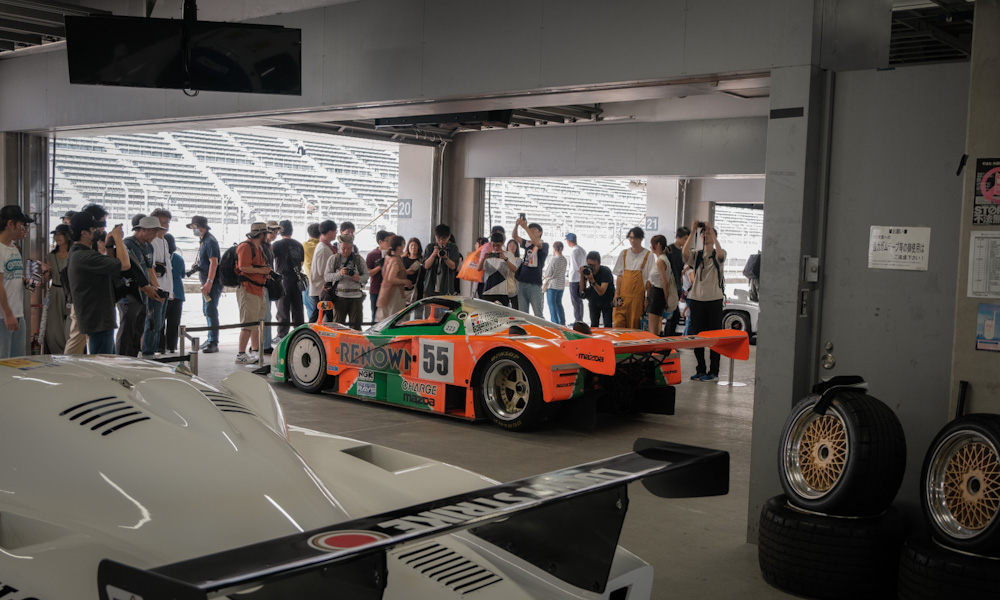 Experiencing something like this should be on every gearhead's bucket list, and if you want to go to a Mazda Fan Festa yourself, book yourself a trip to Japan soon, because a second leg in Okayama will happen on November 4-5.