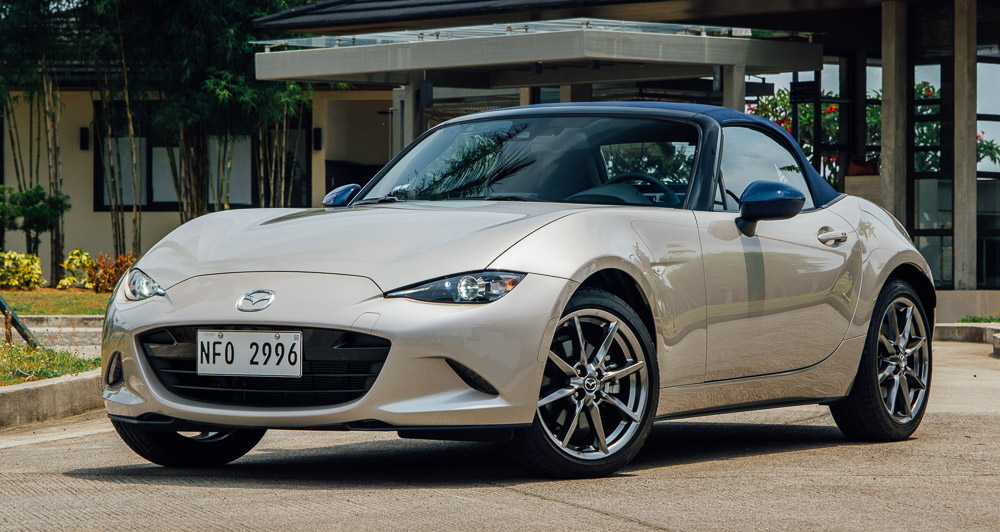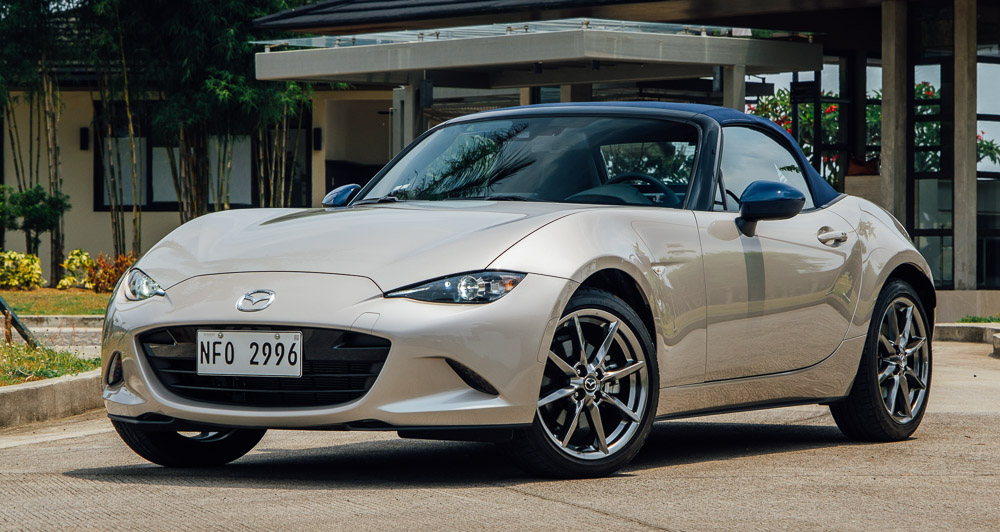 Upon searching on the Internet about the best first sports car to get, there is one phrase that always cracks me up due to how catchy it sounds: "Miata is always the answer."
Yet, for some reason, I never really understood the reasoning behind it. The car's hard numbers prove it is a good sports car, and there is solid evidence from the countless songs of praise and awards found all around the Internet—journalists, professional race car drivers, countless owners, you name it.
I've seen the generations but never really had the chance to drive one around. To be frank, I never really saw myself owning one because I thought I wouldn't comfortably fit my 5'10" frame in the petite cabin, even if I see taller people driving a few around.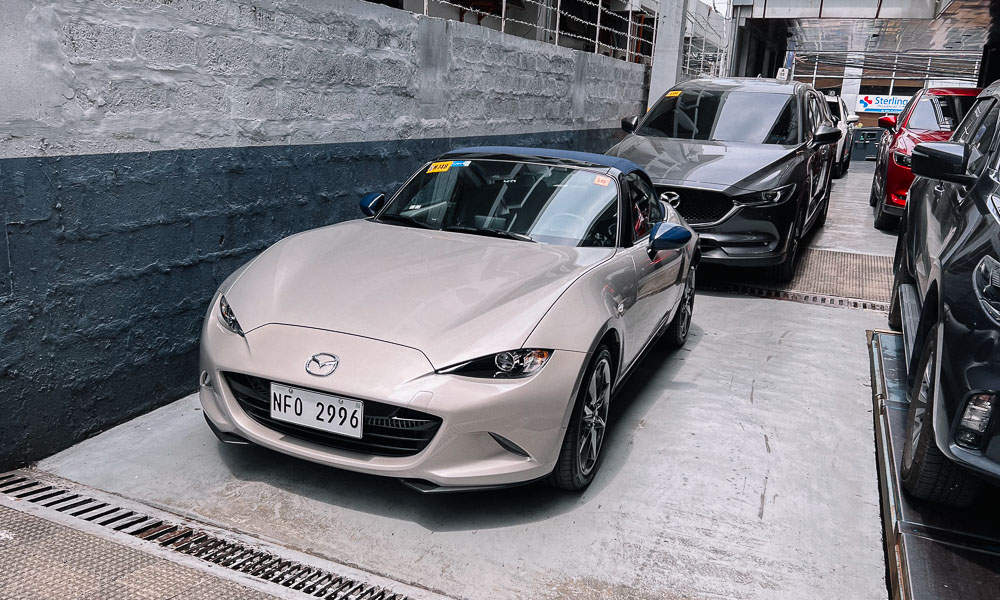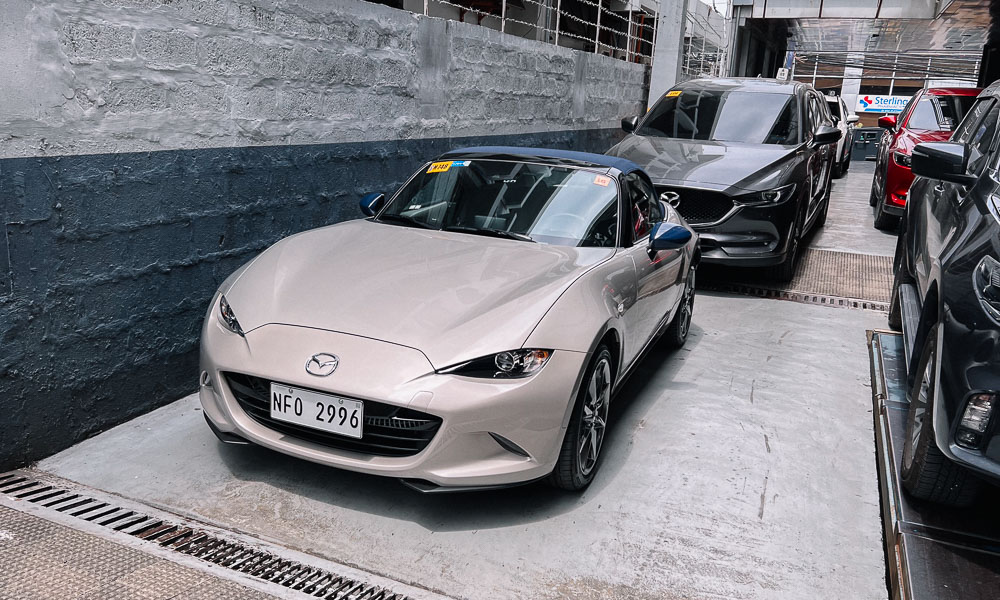 You could say I was skeptical. But when I was given the opportunity to spend the weekend with one—specifically a manual, soft-top version—I immediately pounced on it.
What better time to get to know the machine behind the meme?
After dropping the family car off for service and getting the test unit, I couldn't see the vehicle in the parking lot despite hearing the audible lock confirmation. Yes, it is that small, hiding behind several CX-5s and a BT-50.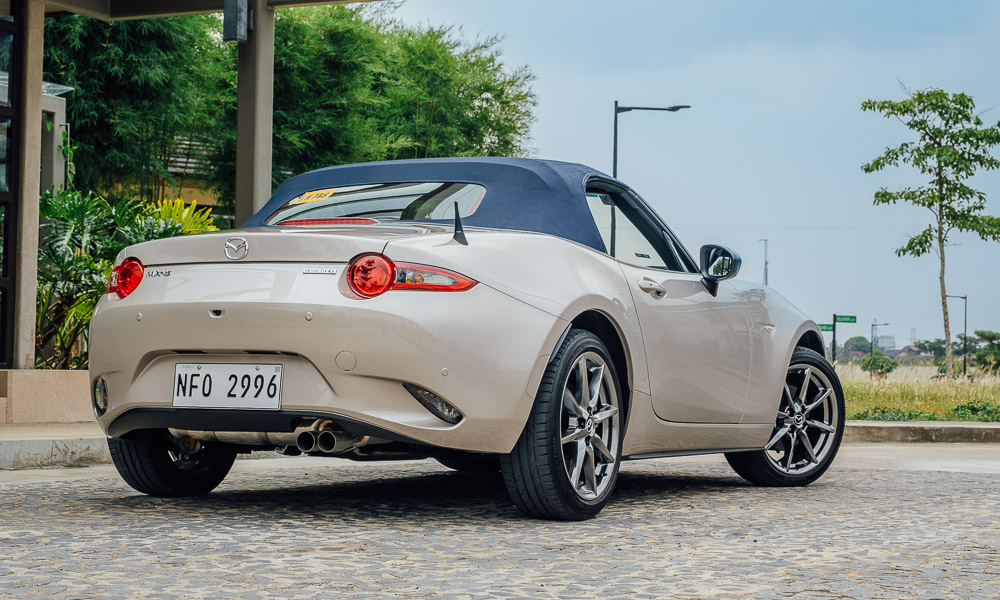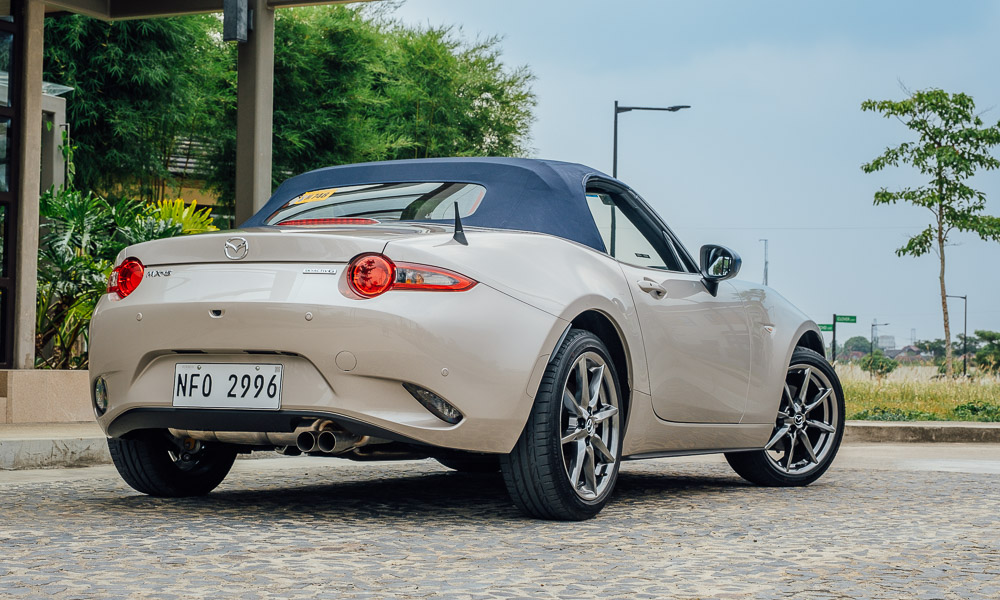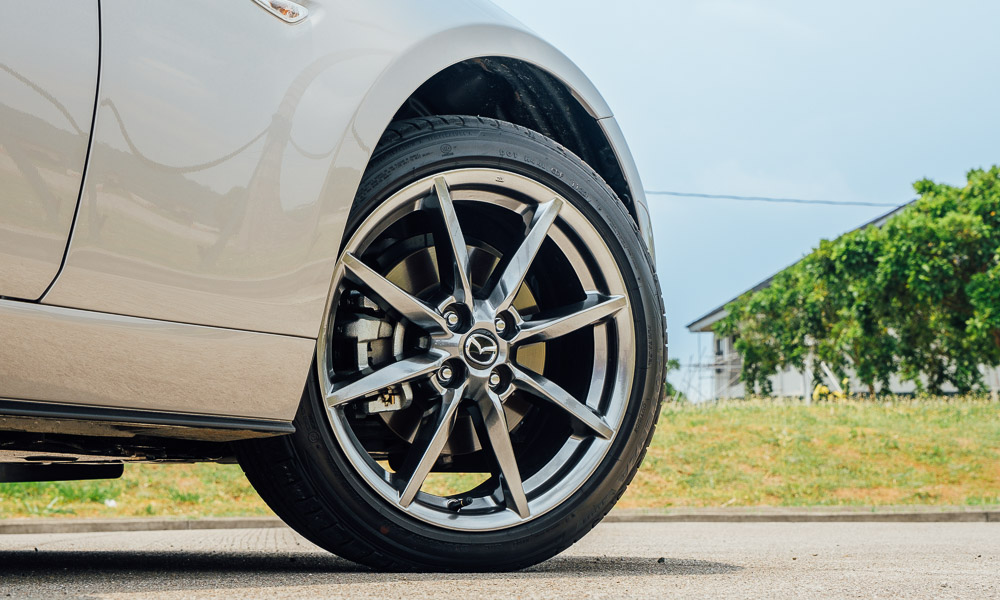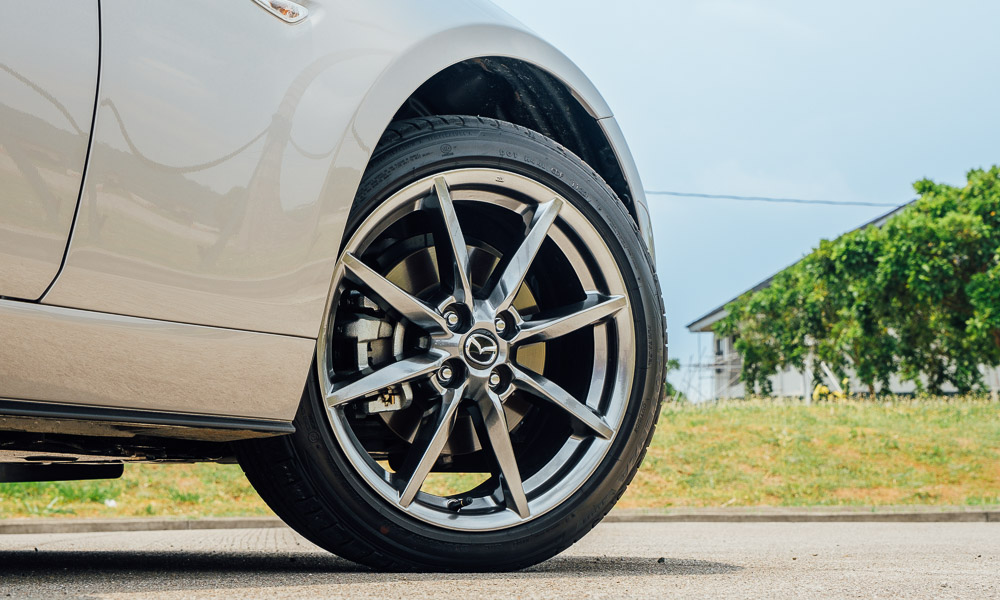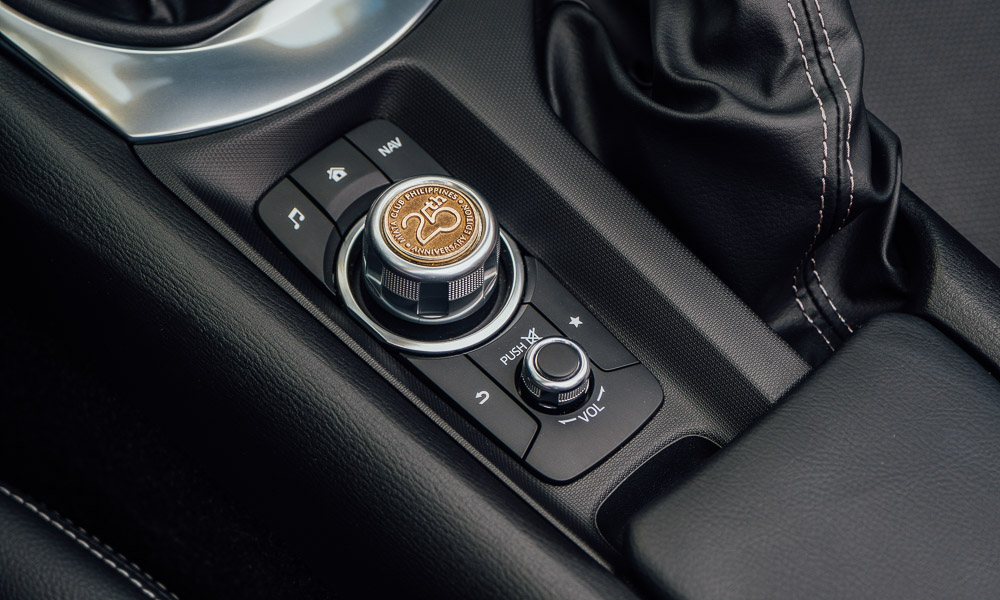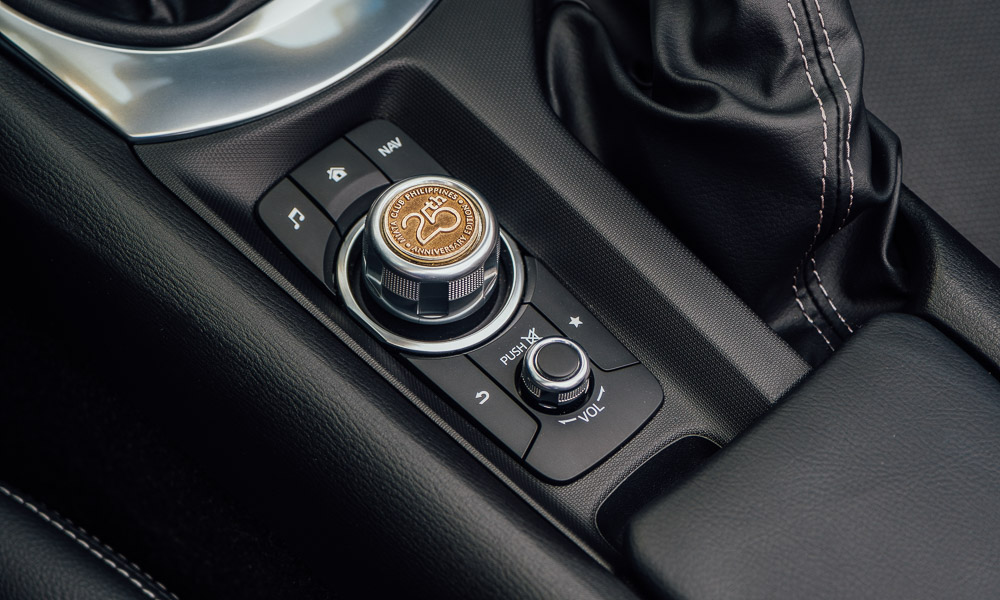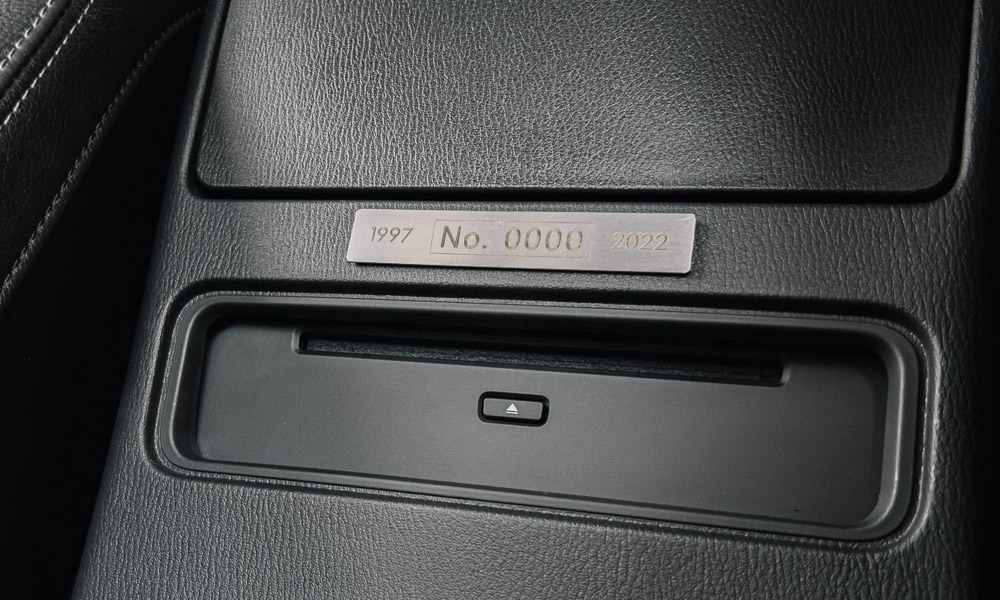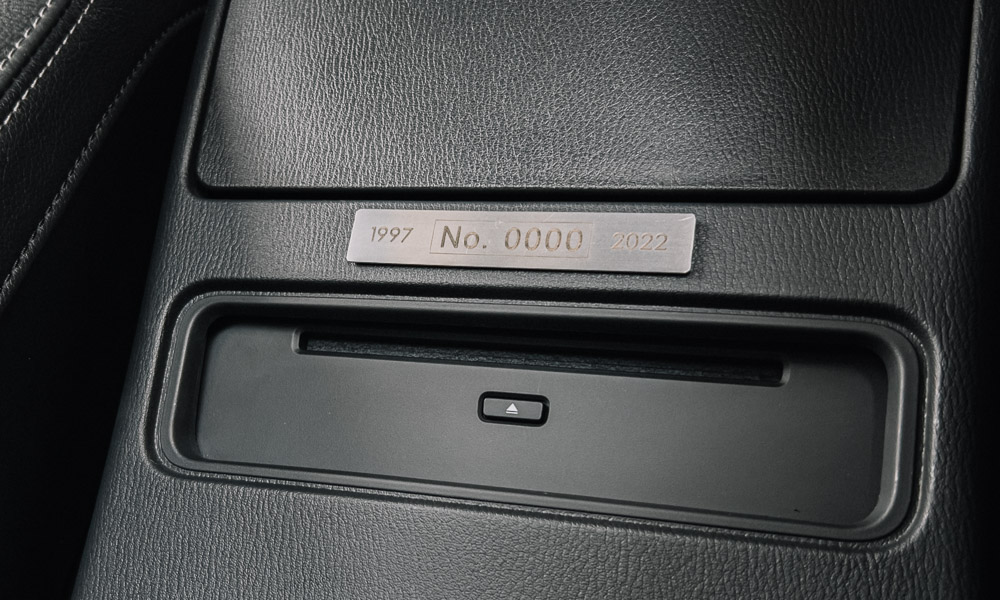 The Platinum Quartz color glints in the sunlight, with the blue accents and the 17-inch satin silver rims of this special MCP 25th Anniversary Edition providing a pleasing complementary color scheme.
It's an incredibly adorable car due to its diminutive size, but it comes with its pros and cons, like the issue of where to put all my stuff.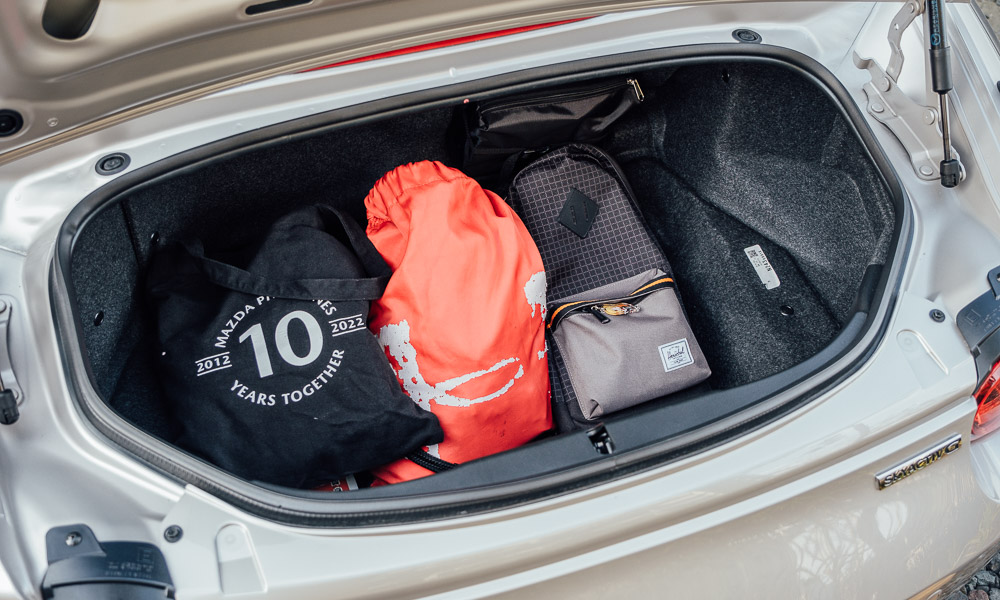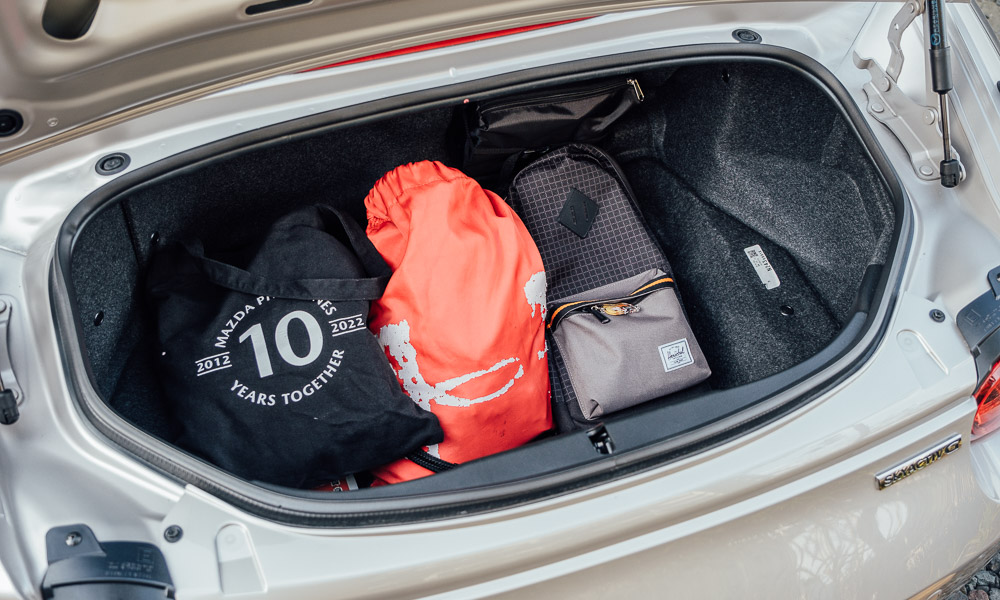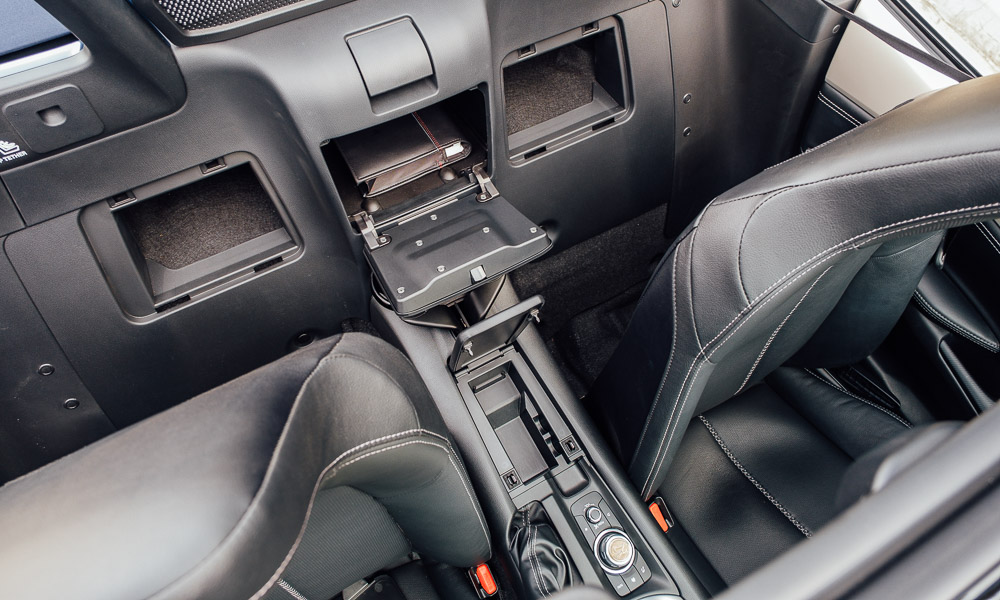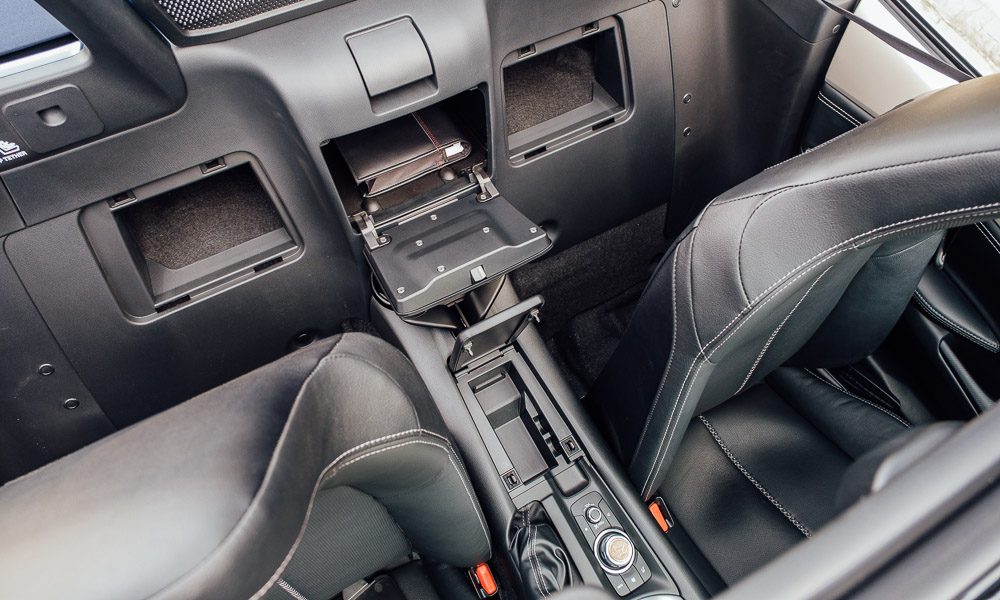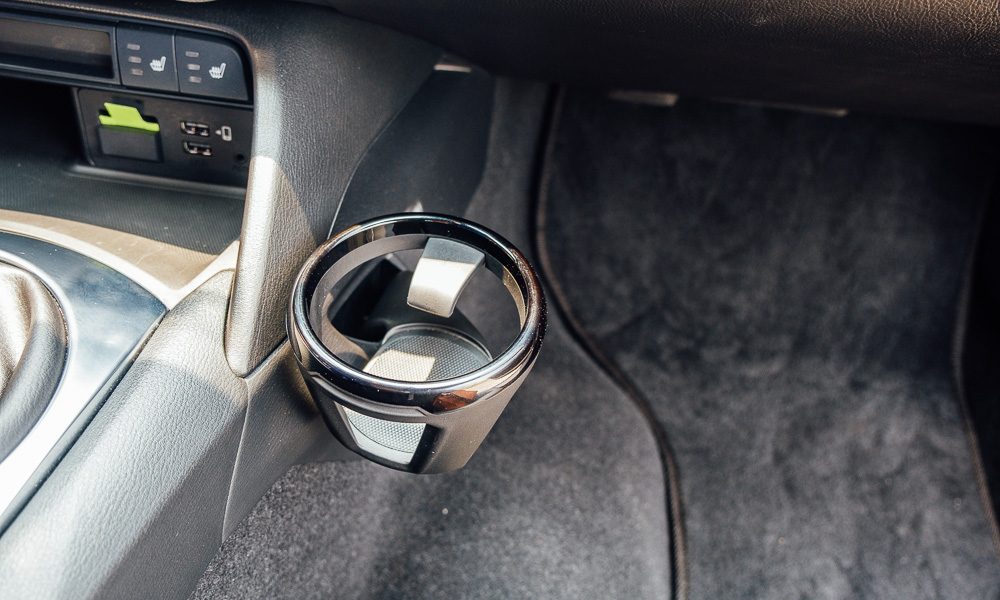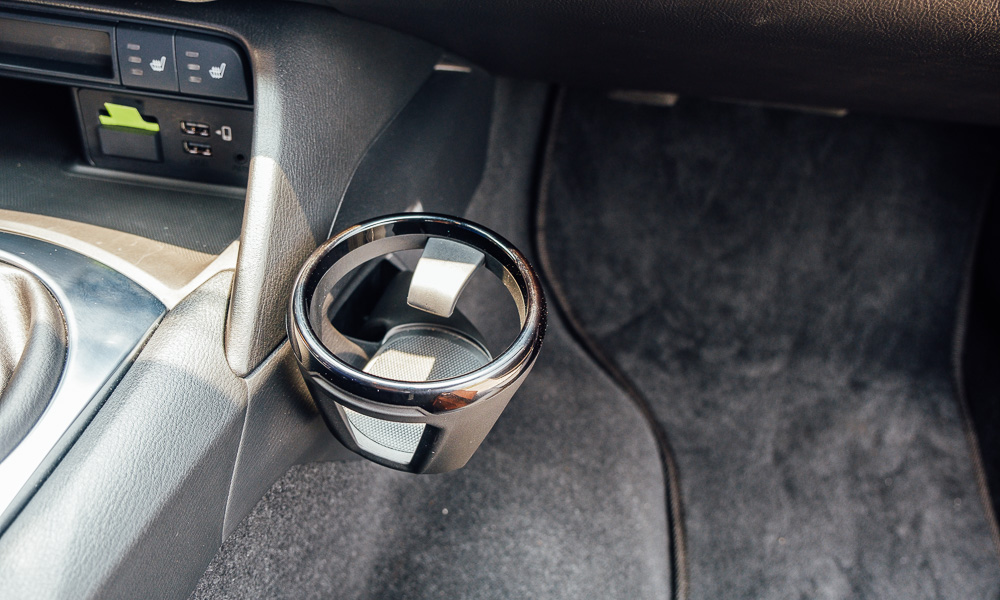 Transferring my essentials over to the absolutely tiny 130L boot fills it up halfway. That also includes my backpack and water jug, which would normally be in the cabin, but I had a passenger with me.
Yes, there are other storage compartments: two small cubbies behind the seat backs, a single smartphone compartment above the gear shifter, and one minuscule center console. The central locking compartment (already mostly occupied by the owner's manual) is where I chuck my wallet and keys.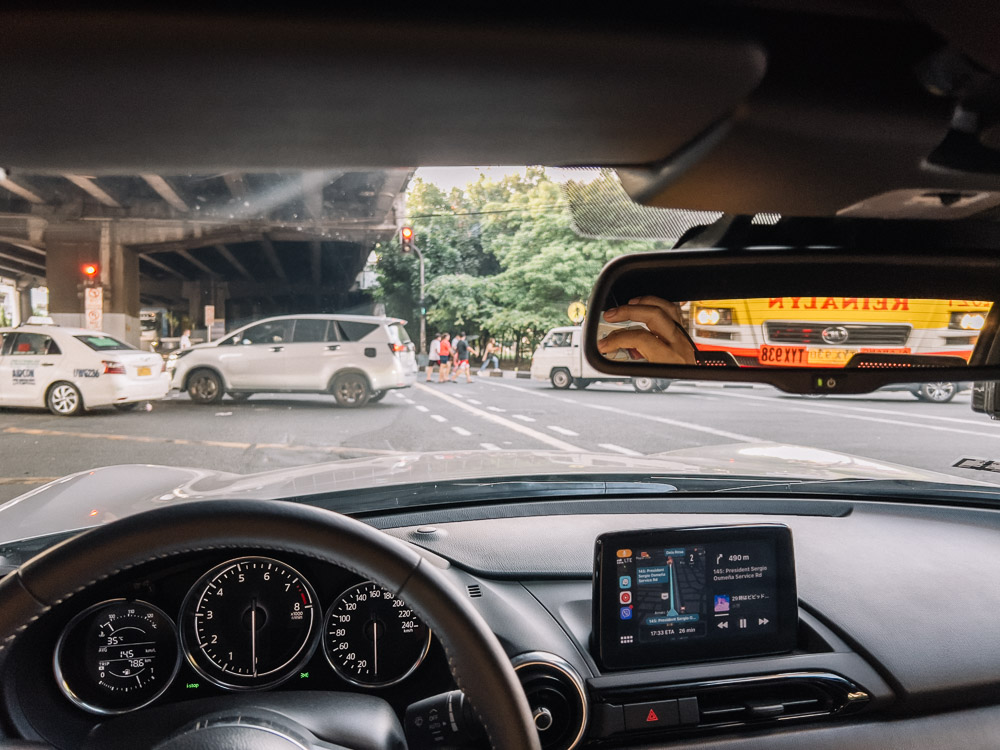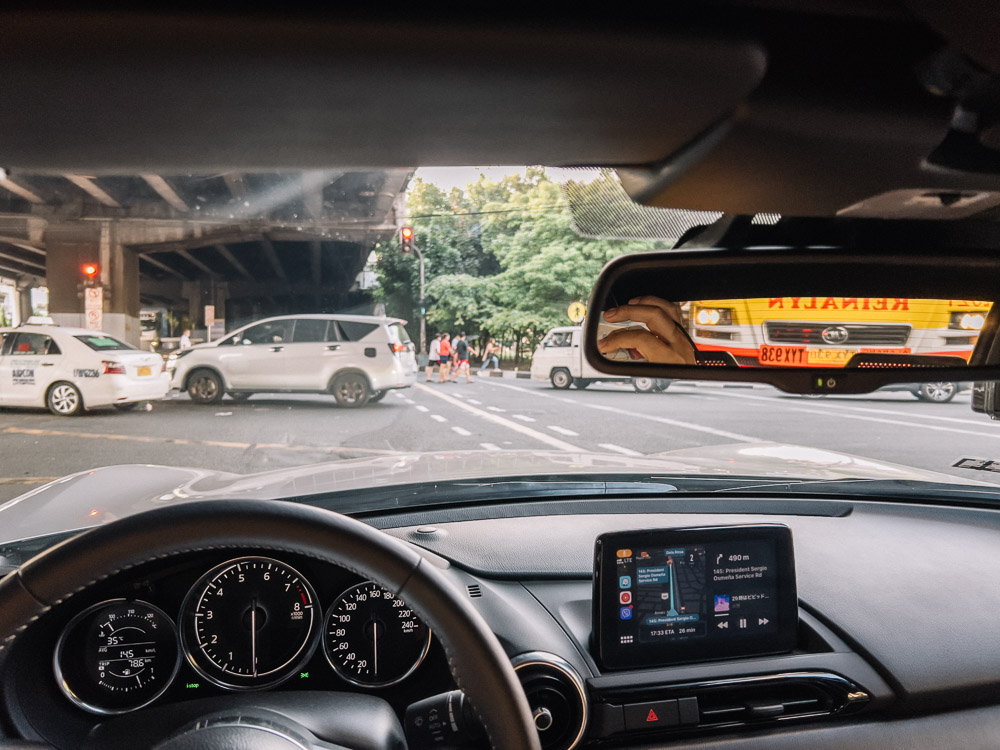 I awkwardly clamber into the driver seat and hit my head on the soft top. "Oh no," I mutter, as my fear of not fitting is beginning to materialize. I am still hopeful I'd be able to find a compromise.
As I finish adjusting the driver seat, the resulting driving position isn't that bad.
With my hair grazing the roof, I'm given a generous view of the hood and the fenders, good side visibility, and a usable rear window even with the wind deflector in place. It's not the worst, but it's far from a sedan with large windows.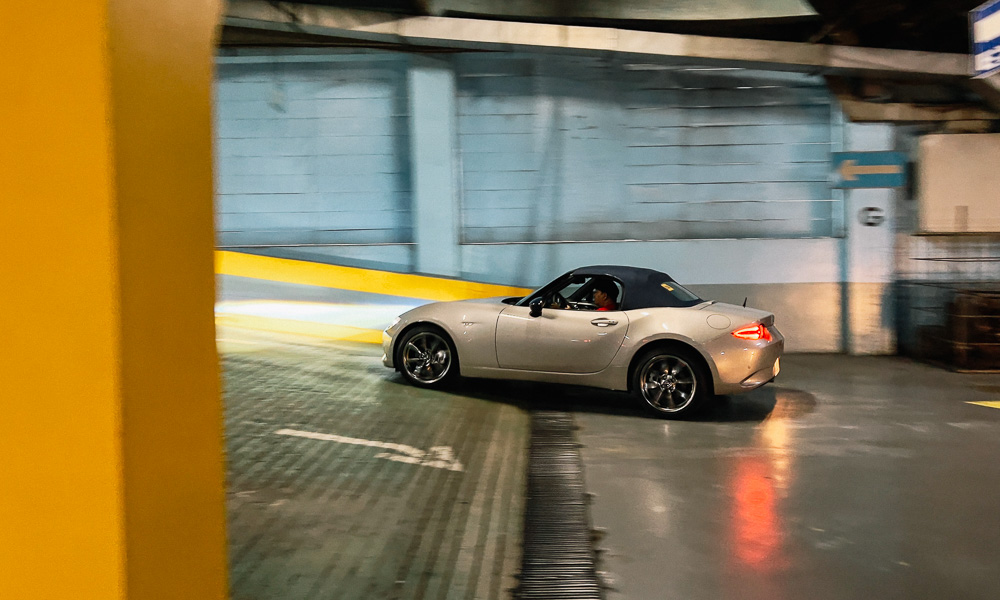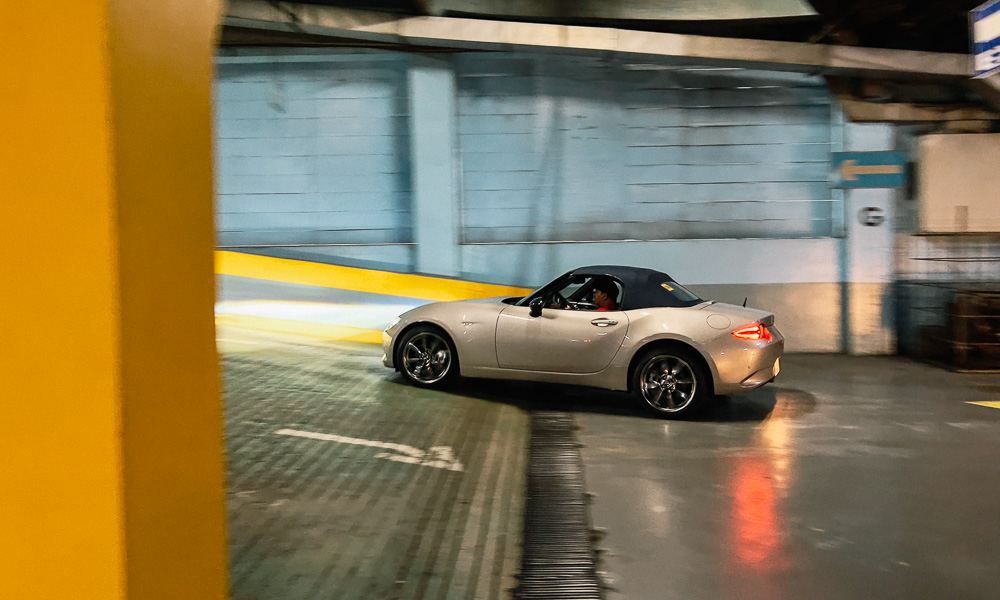 After learning all the intricacies of the vehicle, I set off from the dealership with reassurance that it will be able to manage steep ramps as long as "swabe lang 'yung pasok mo."
As skeptical as I am, the car never scrapes even some of Makati CBD's infamously steep parking ramps and speed bumps with its 135mm of ground clearance. Of course, I am being reasonable, not taking them head-on.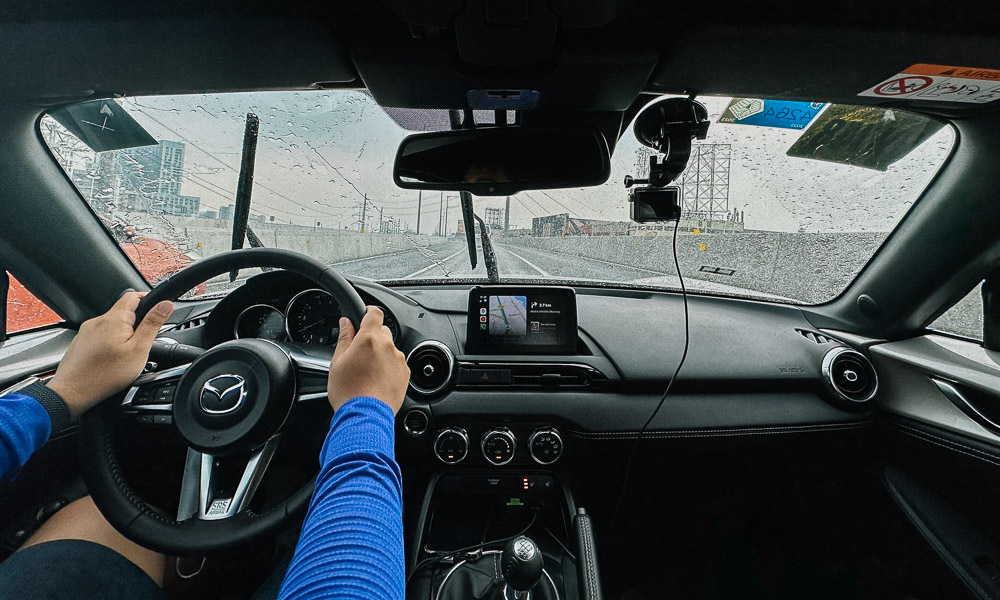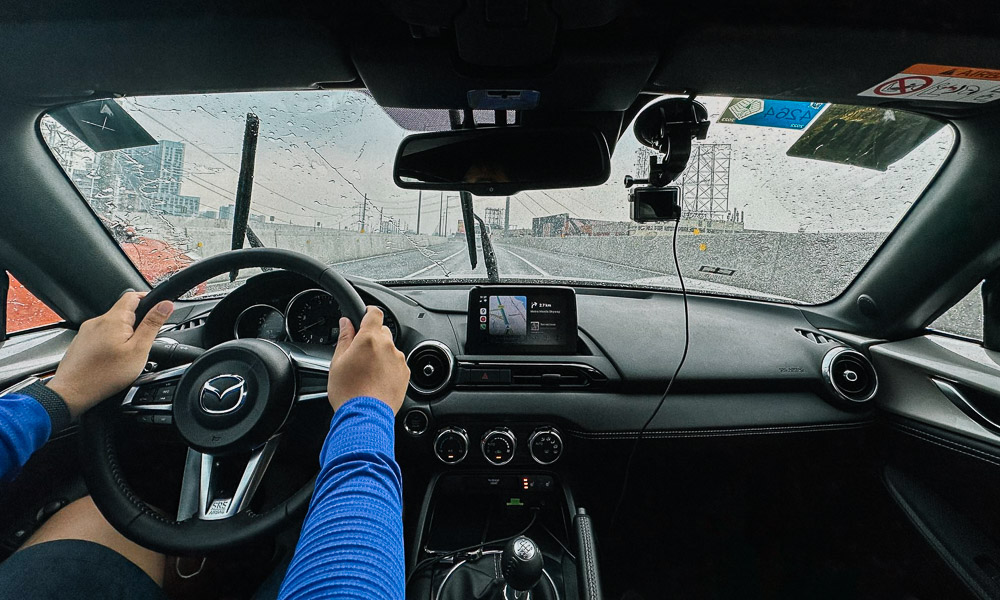 On the road, the first five minutes of fear quickly turns into joy when the roads start to clear out. As I rev out the engine and shift into the next gear, it is like the MX-5 is telling me something: "No need to be afraid; let's play!"
That is the start of a glorious weekend. Over the next few days, I find myself wanting to go out on more drives than I ever did, even when tired. I even dream about driving the car in my sleep. I also finally understand why owners frequently embark on long drives.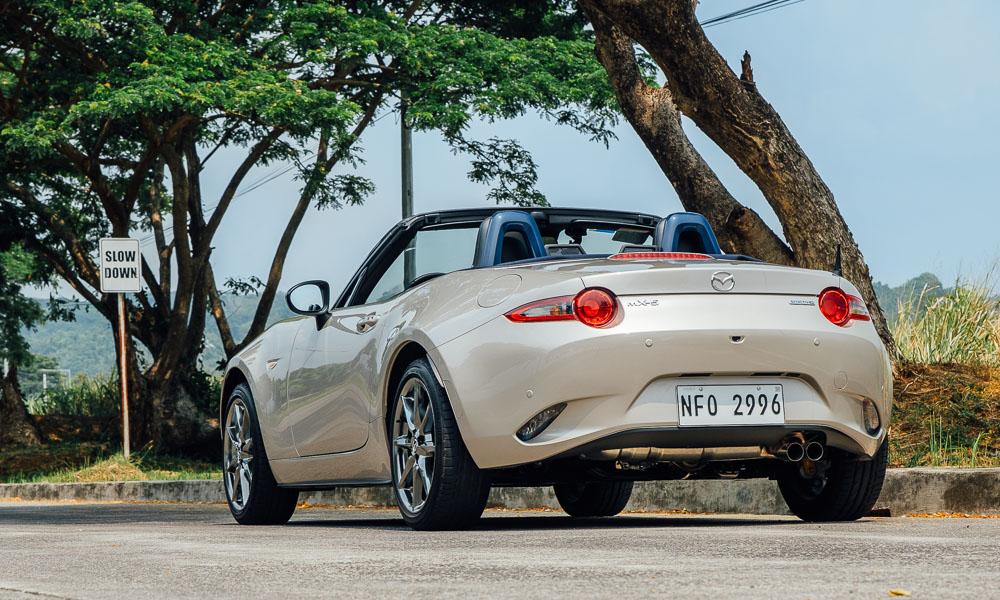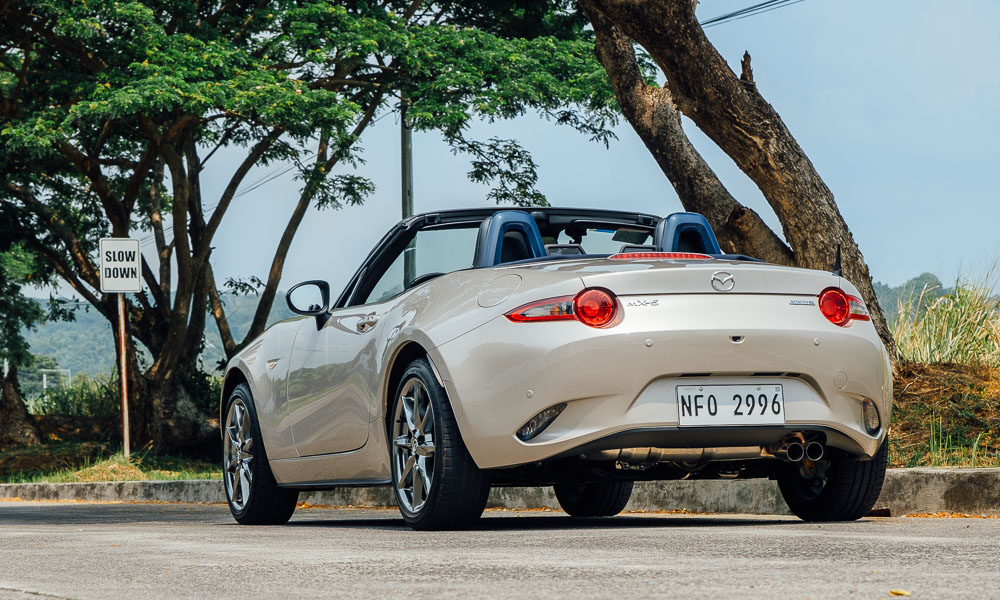 It's not a plush GT that cocoons me from everything, but rather, a machine that makes me feel connected to the world around me. Or as Mazda's marketing would call it: "the purest form of jinba ittai."
It may feel a little cramped with someone inside—and the unusual transmission hump that robs passengers of space—but this vehicle is meant to be driven with the top down. It delivers this sense of open-air bliss that I can liken to cycling around on a nice Sunday morning.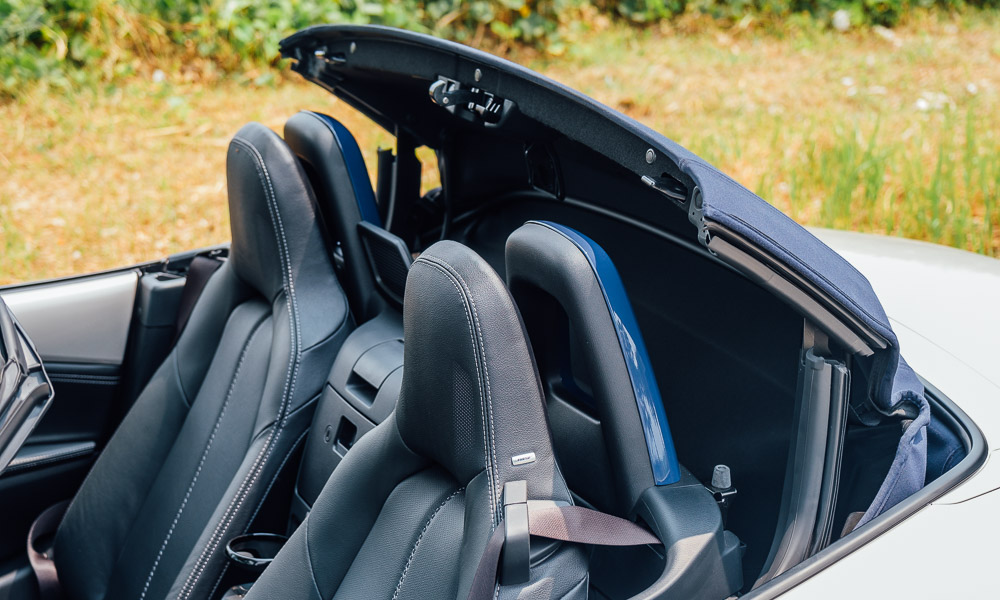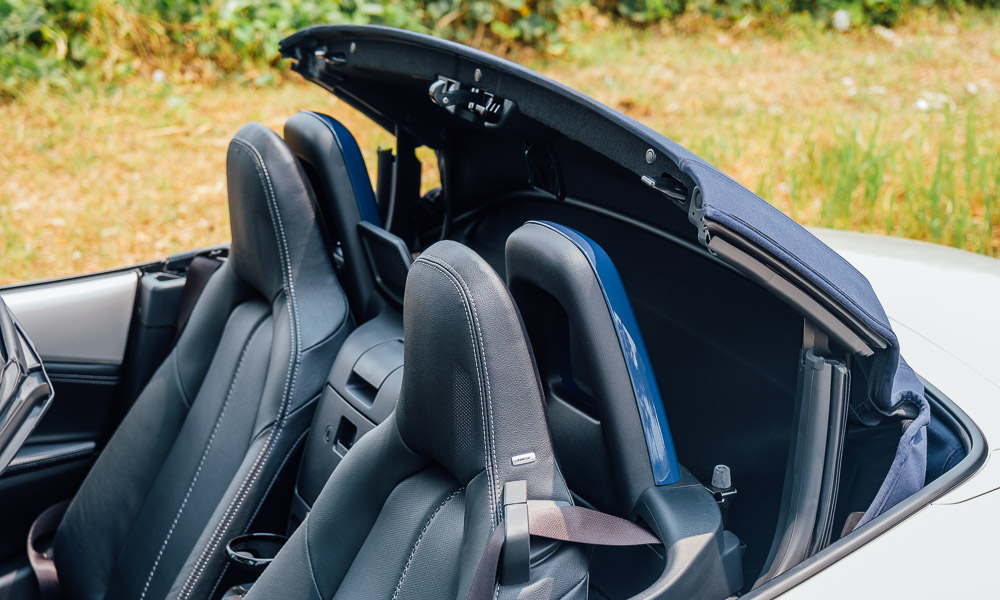 You can accomplish it in a matter of seconds. Slide down the locking switch, flip open the latch, and the roof will spring open. Afterward, press it down until it folds with an audible click.
To bring it back up, there's a large switch just above the center storage, which deploys it into a midway position. Hook it back to the windshield frame, and the top is in place.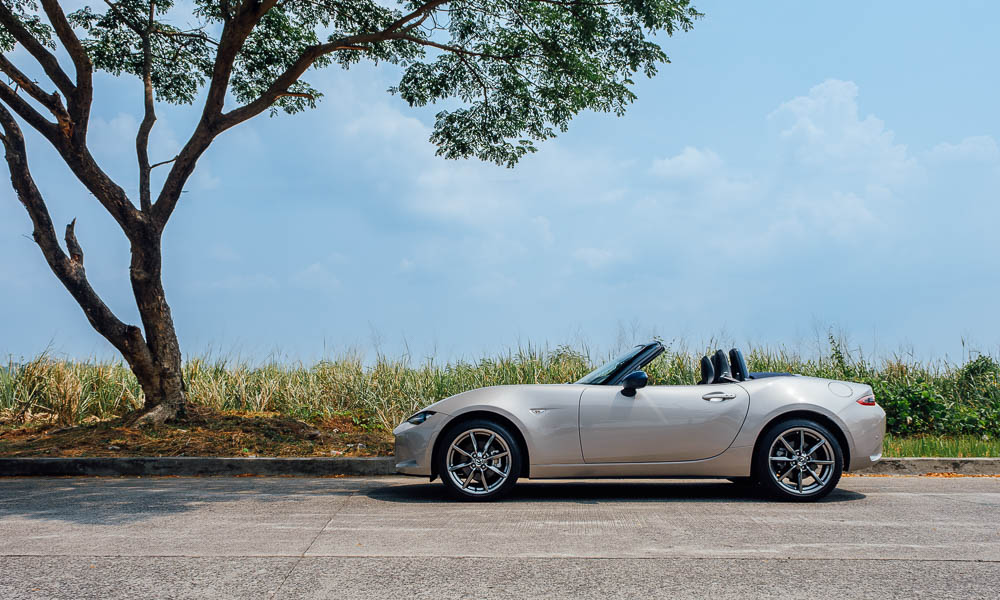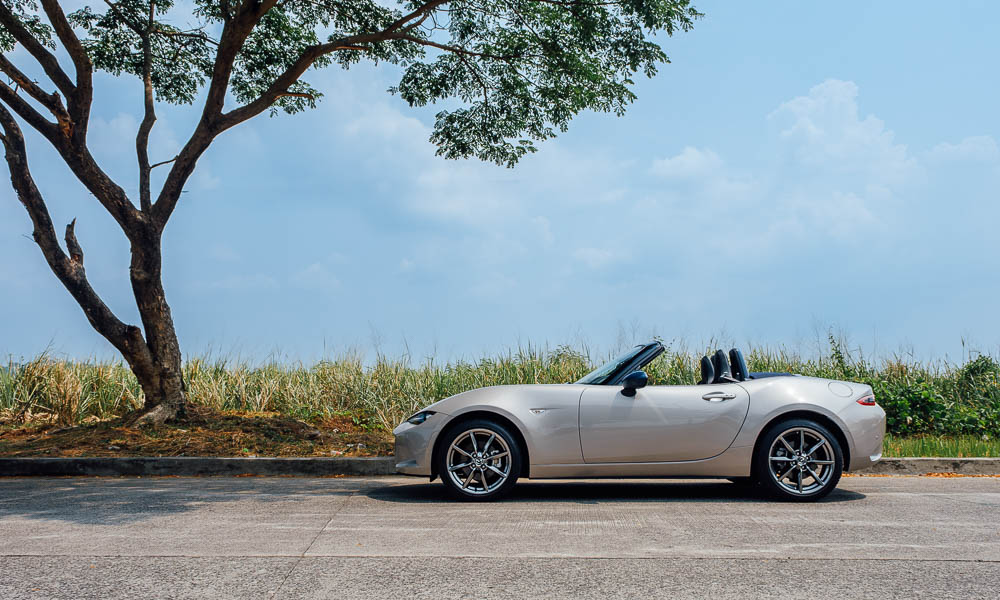 Perfect for a date-night car, but I don't bother since I don't have a girlfriend I am content enjoying the car by myself.
Conversely, for a terrifying experience, drive it al fresco as you barrel down EDSA and SLEX with gargantuan SUVs and towering trucks. It's something everyone needs to experience once, so people can finally understand that vehicles are bigger than they need to be.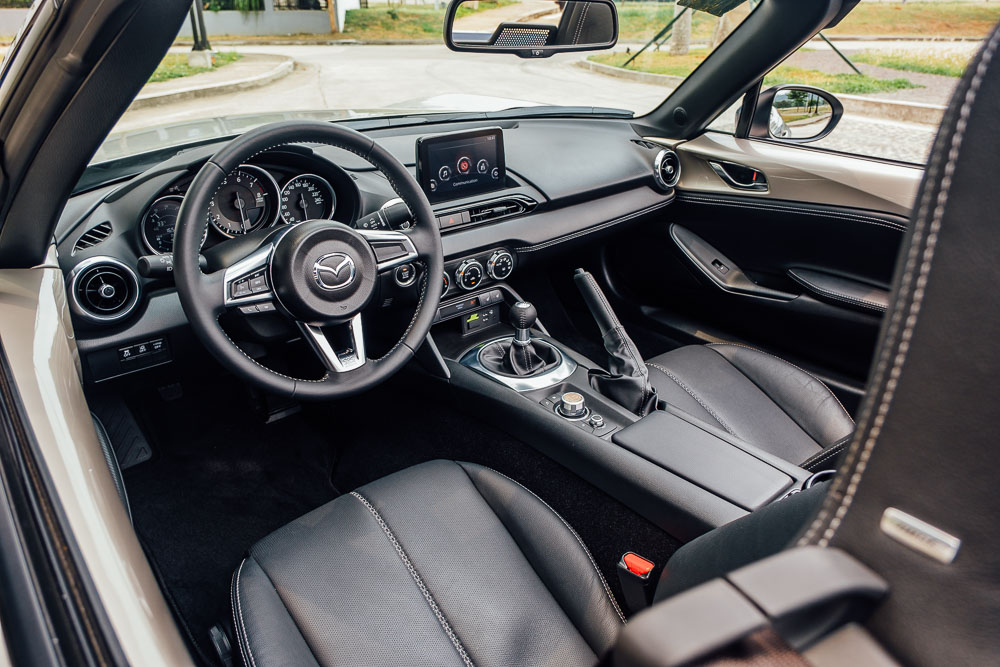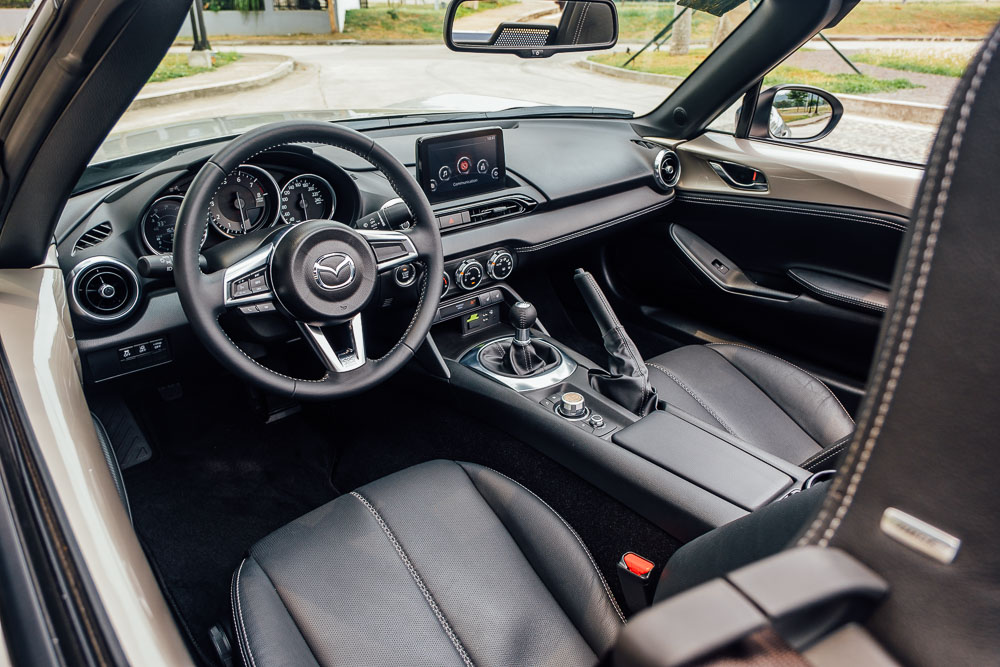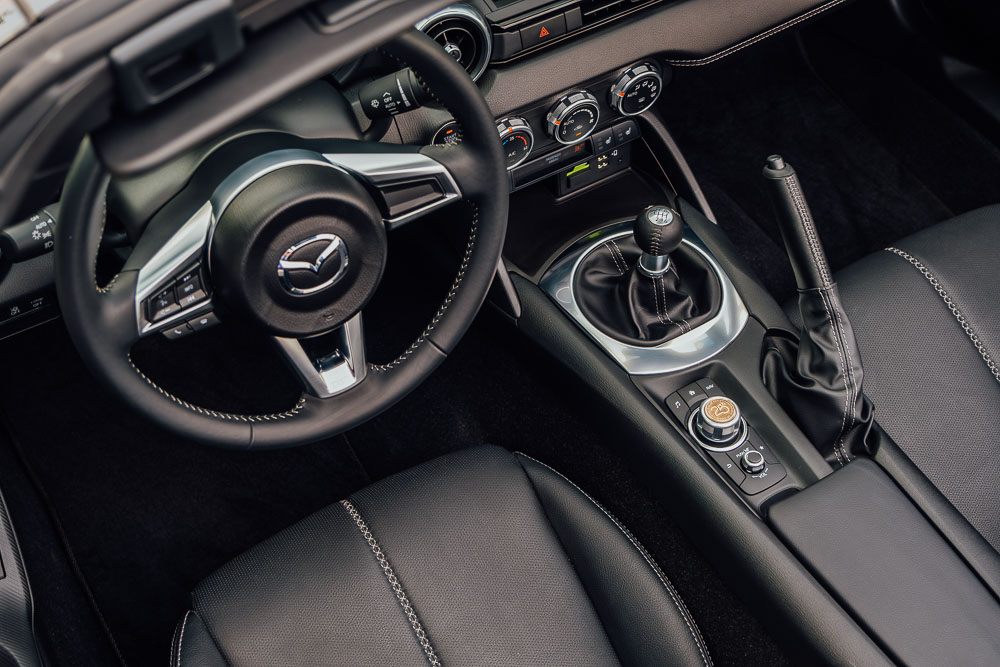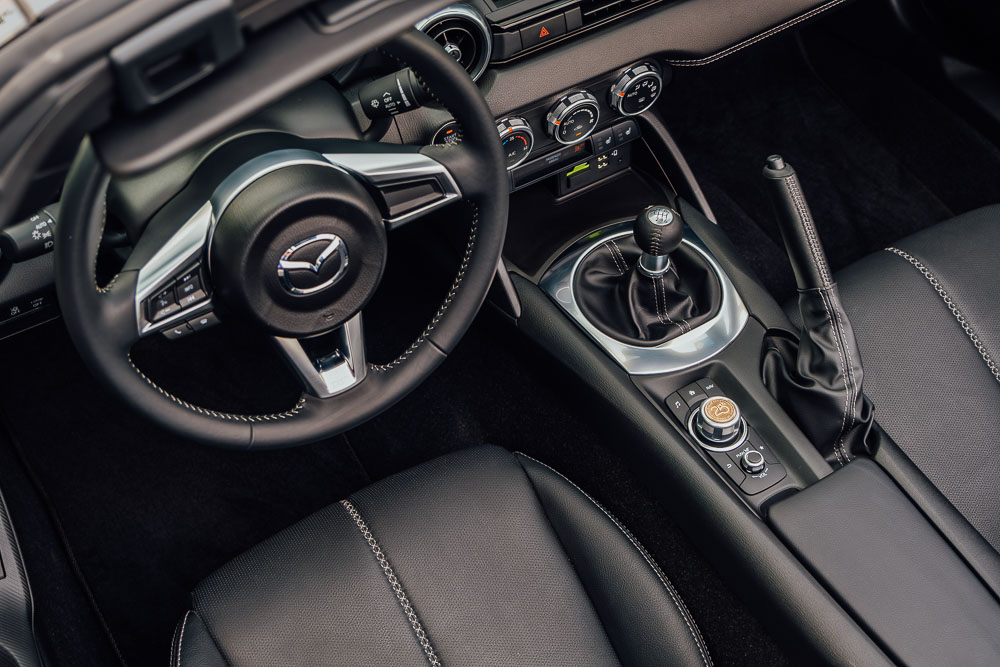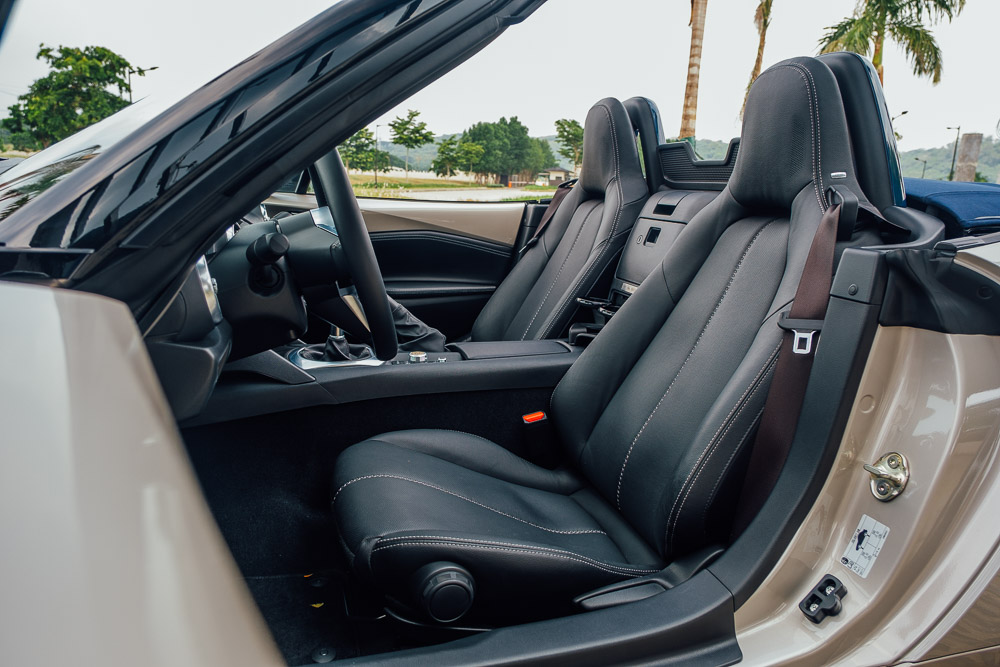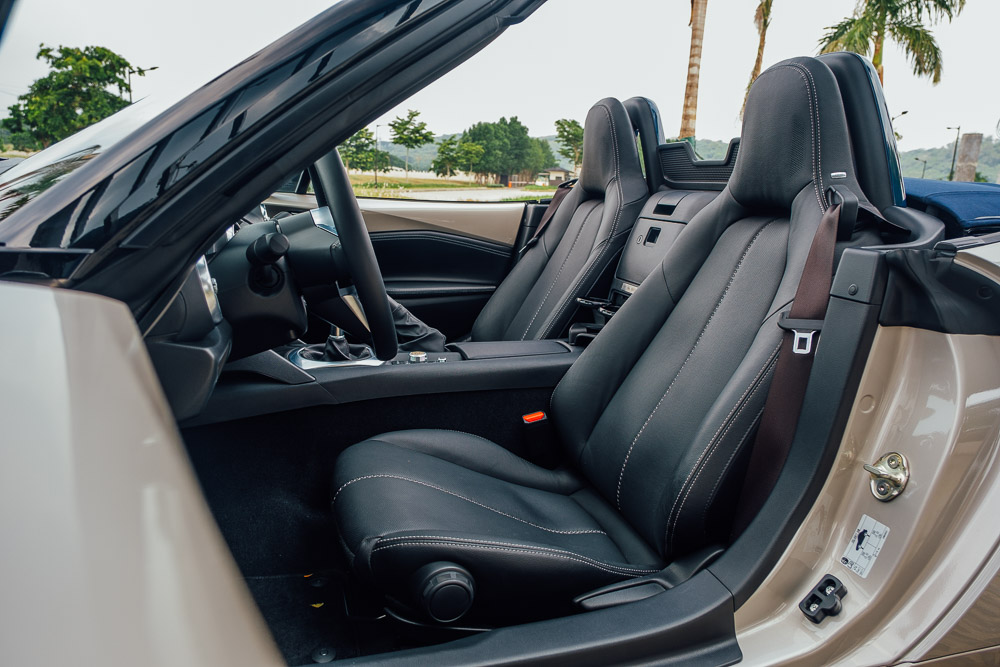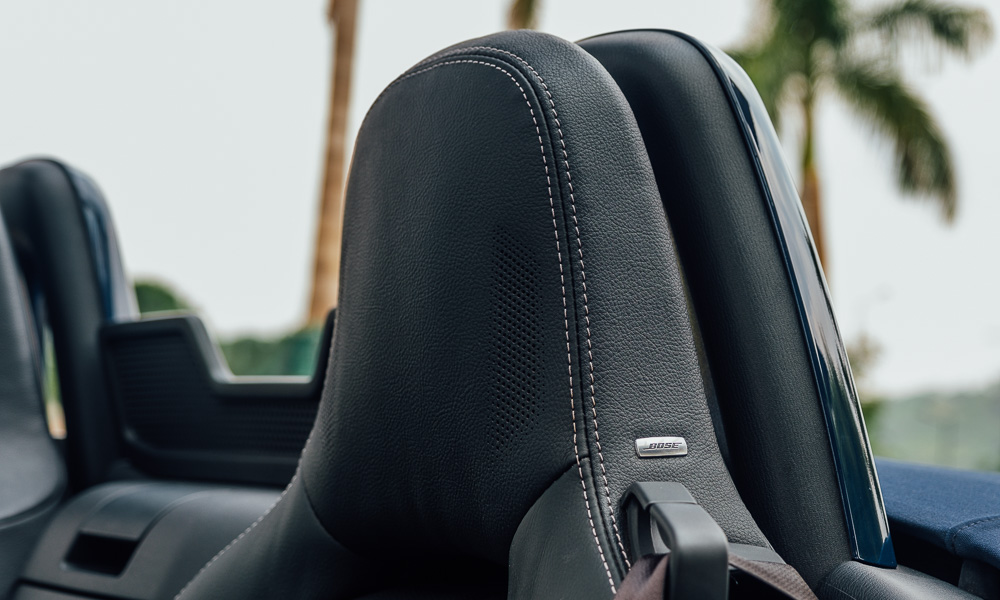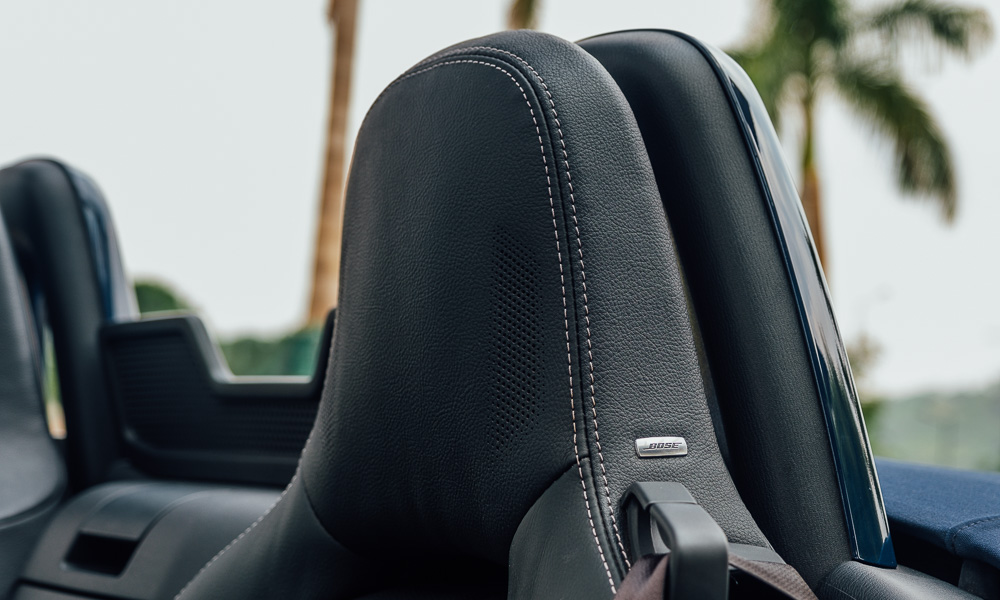 You are seated low to the ground. The seats fit like gloves: They hug the torsos, but aren't stiff and uncomfortable, allowing me to drive for hours on end, especially with the seat heaters. An unnecessary option for our climate, but perfect if you have a bad back.
The ride is typical of a sports car: It's stiff, and you feel everything on the road. It's not a quiet car even with the roof up, but you can hold a conversation and hear your music from the clever nine-speaker Bose system at expressway speeds with the roof down, and that's all part of the Miata experience.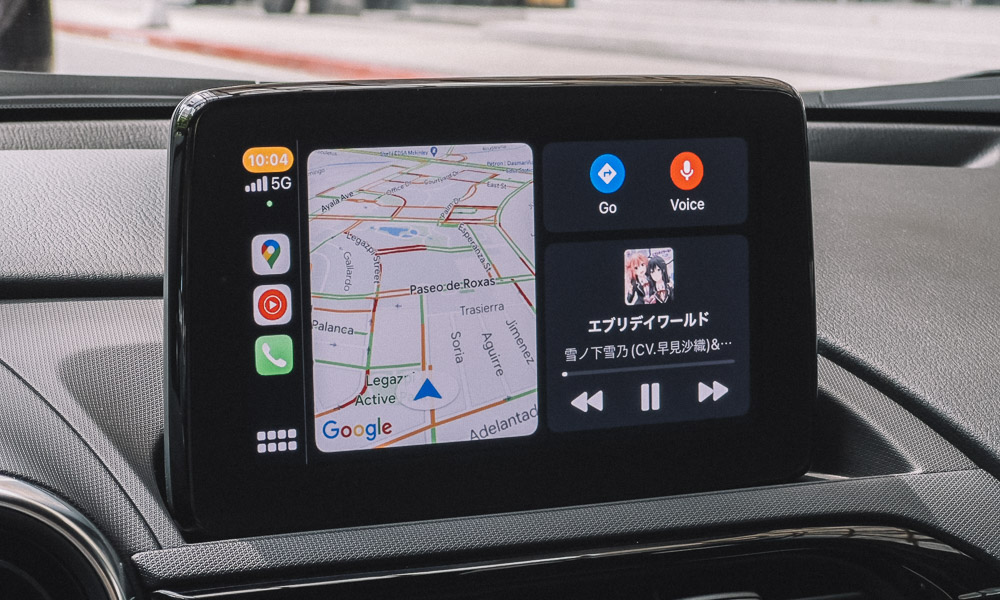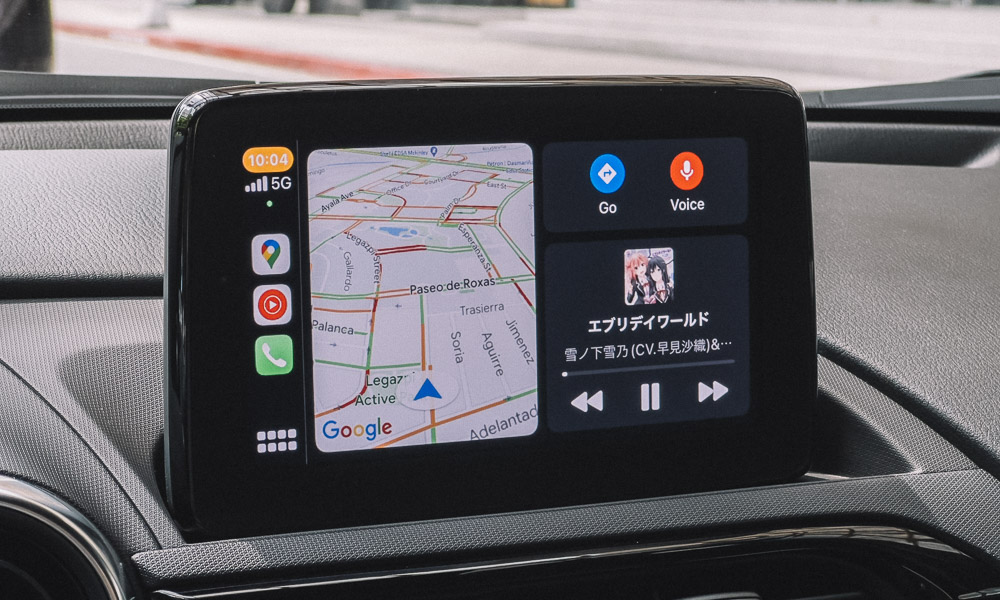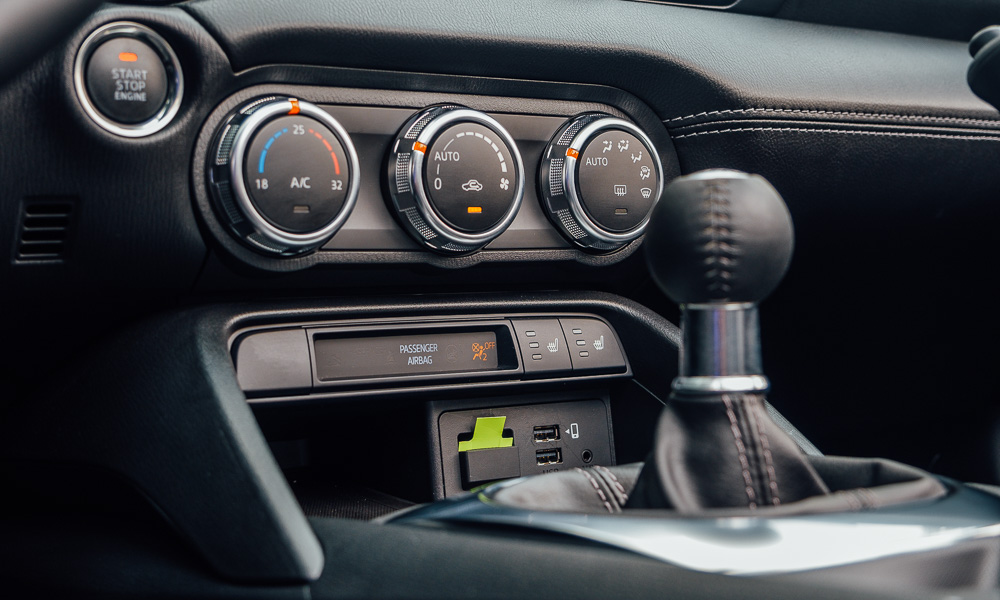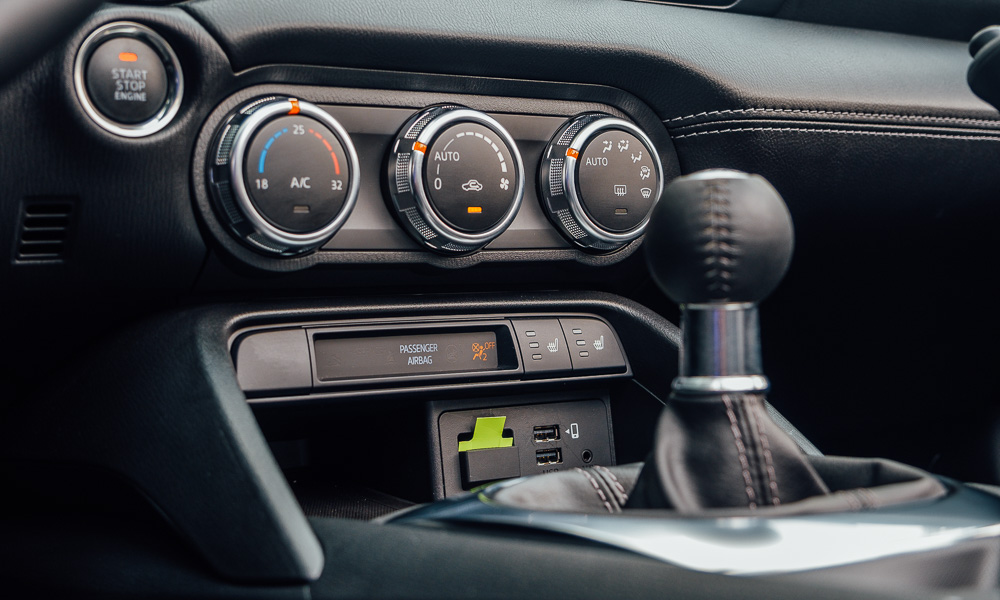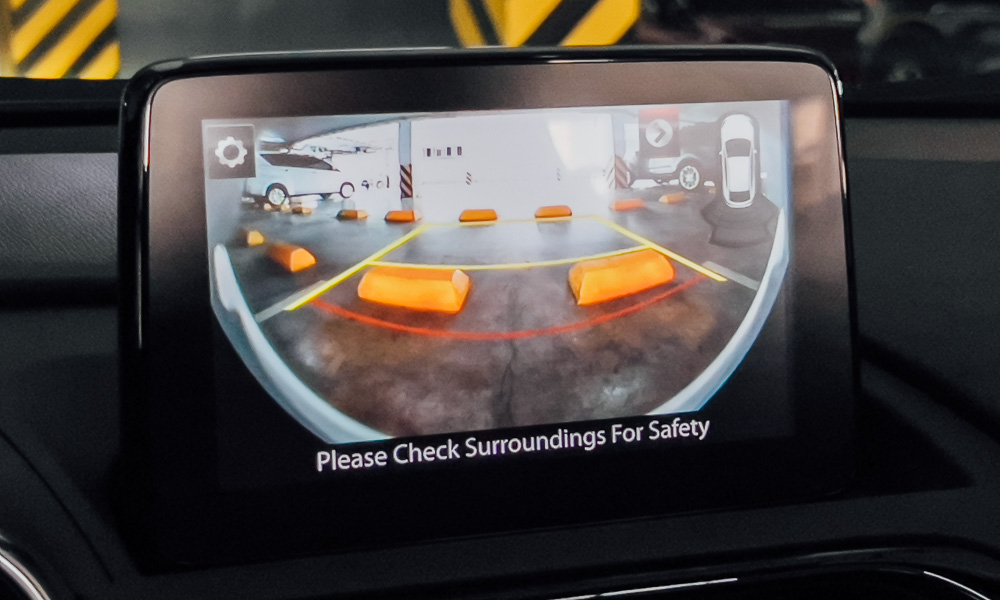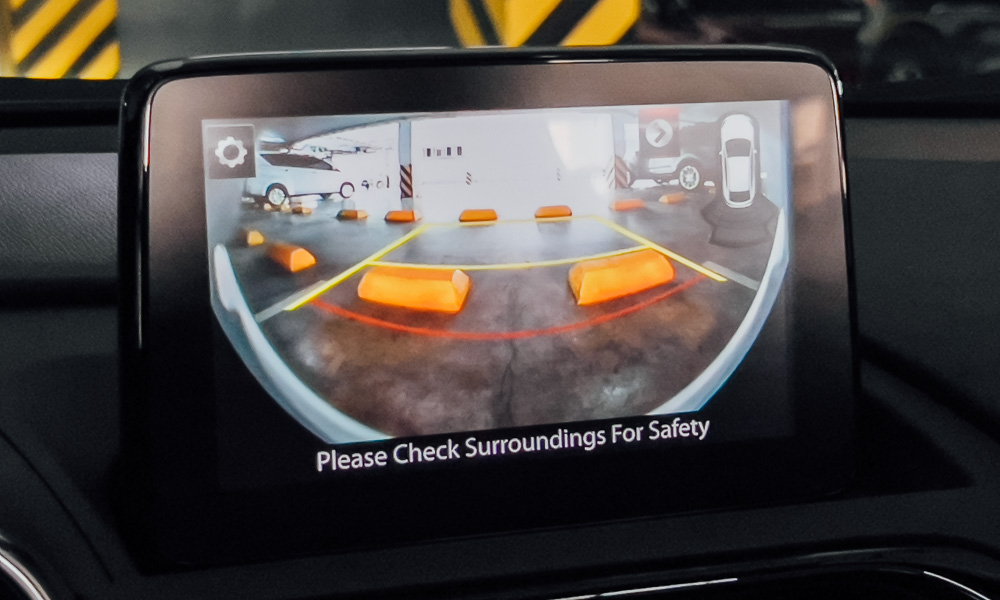 Plus, amenities like automatic climate control, wireless Apple CarPlay and wired Android Auto, rain-sensing wiper, auto-dimming rearview mirror, reverse camera, and parking sensors don't make you feel too shortchanged, but I immediately turn off the lane departure warning and i-Stop engine start/stop system because they get a little too annoying.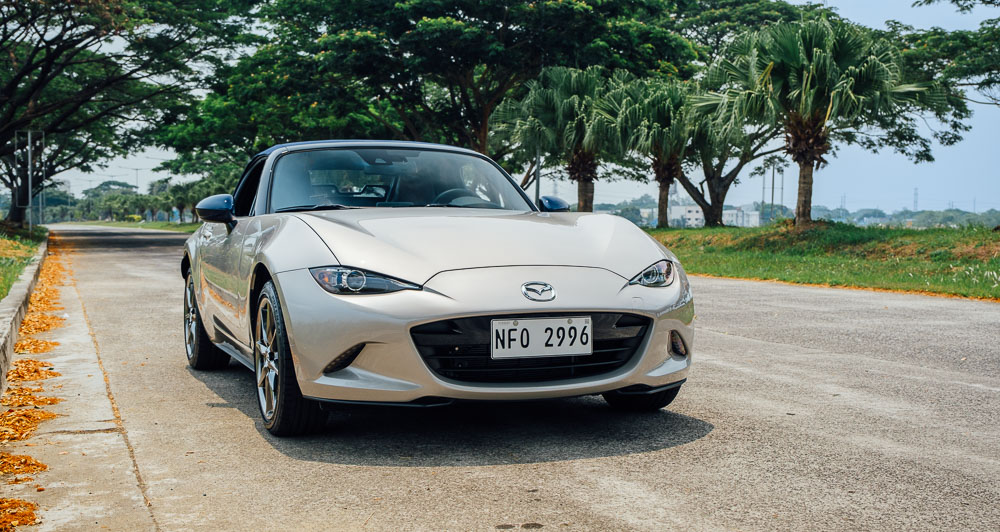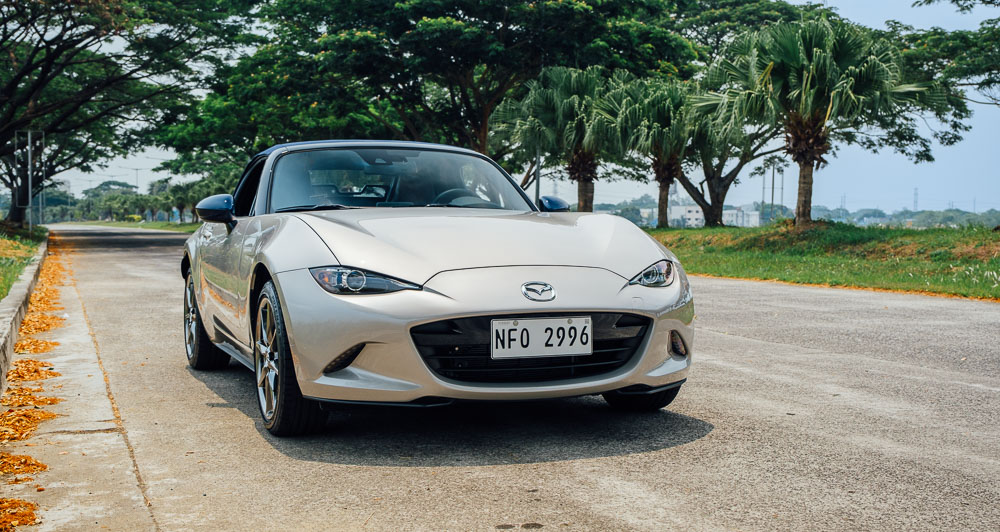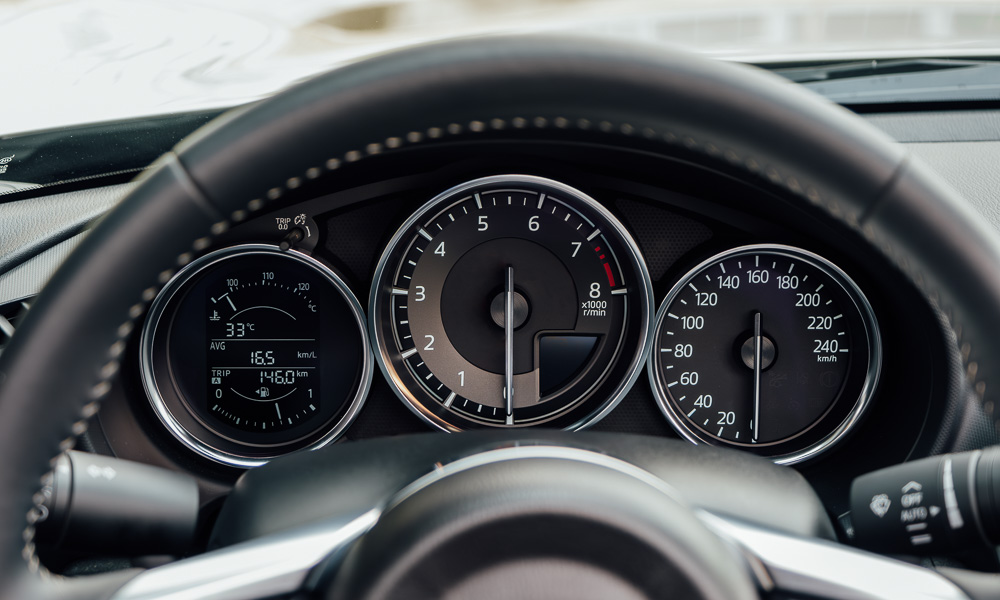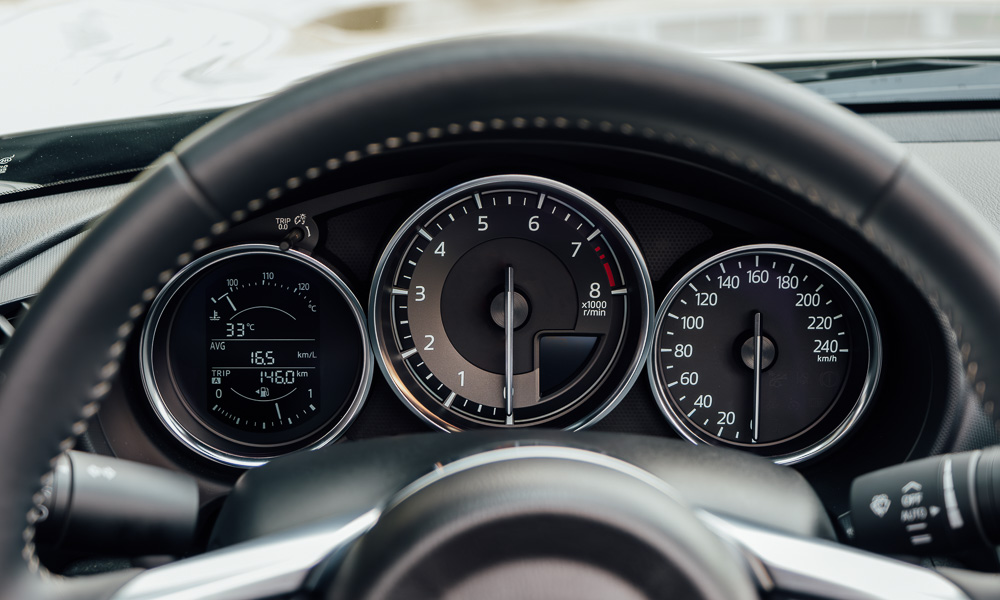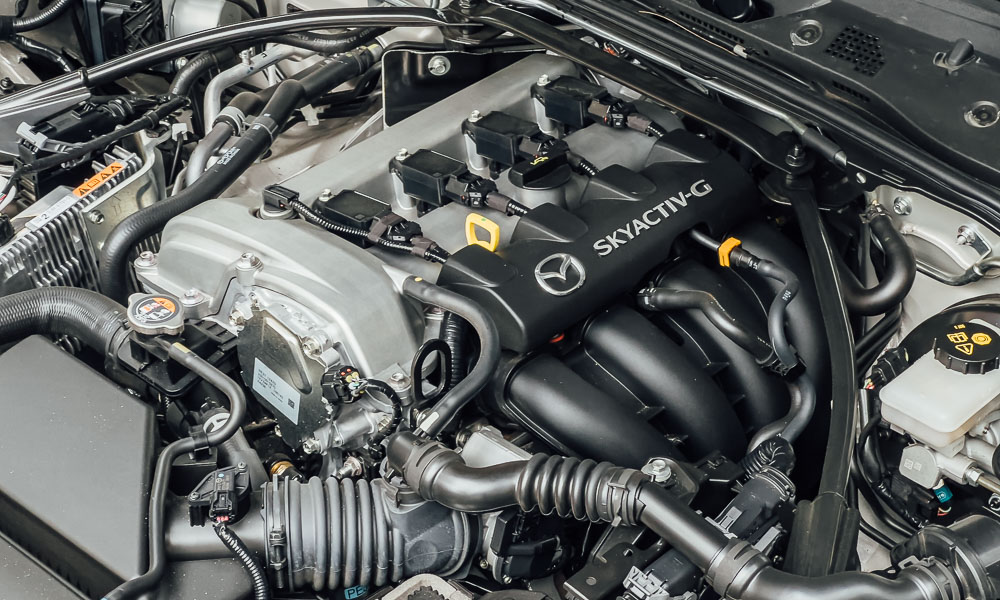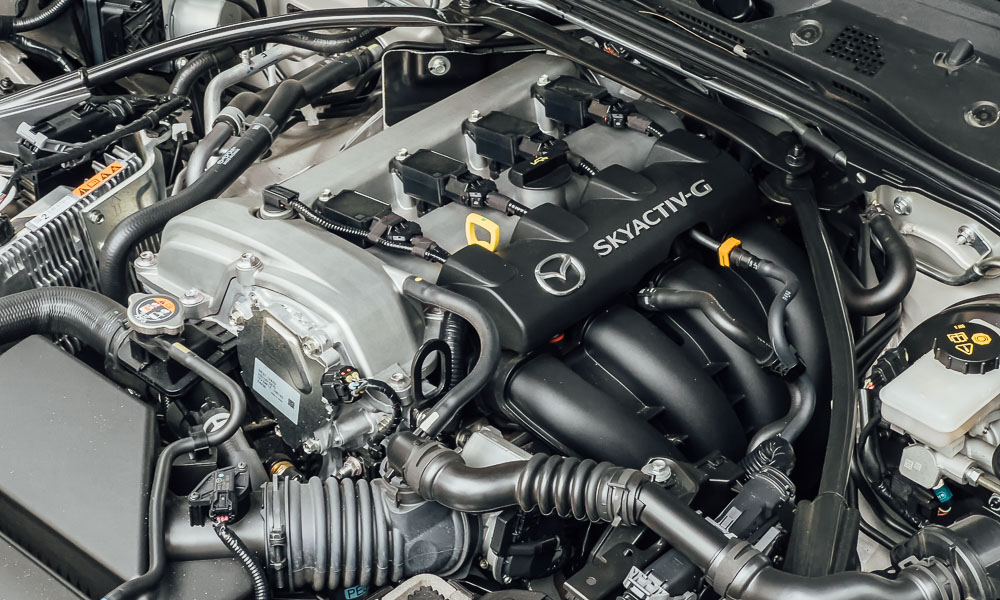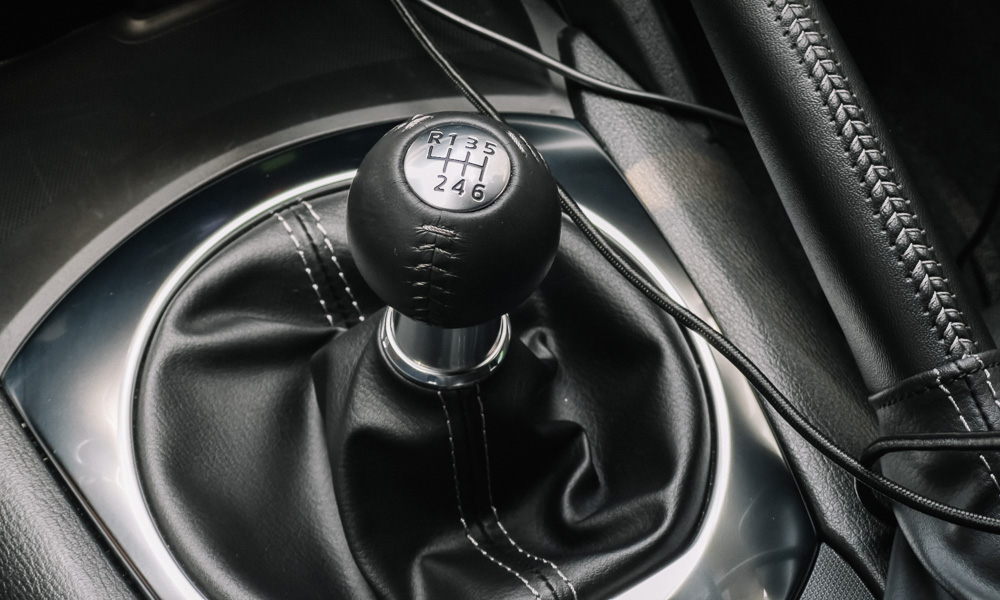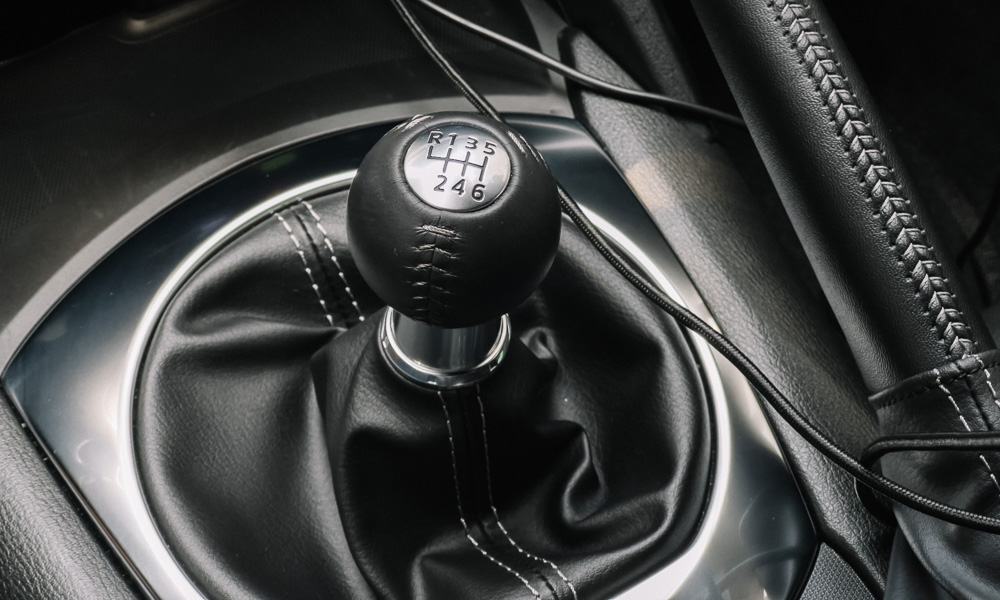 The universally lauded handling lives up to my expectations, allowing me to have fun on the back roads at safe speeds, and the Kinetic Posture Control's black magic makes it feel extremely planted through long, winding corners.
The linear power delivery from the 2.0-liter Skyactiv-G mill also plays a good part in this. It doesn't have explosive power (181hp and 205Nm), but it is enough to keep things peppy and surprisingly frugal (10.6km/L for mixed conditions) despite my un-frugal driving.
The six-speed manual is what you should get it with. Yes, it makes driving in heavy traffic a whole lot more exhausting, but the best way to describe the transmission is "satisfying." It easily rows through the gears with a tactile and auditory delight and a 'thock' as it slots into the next gear.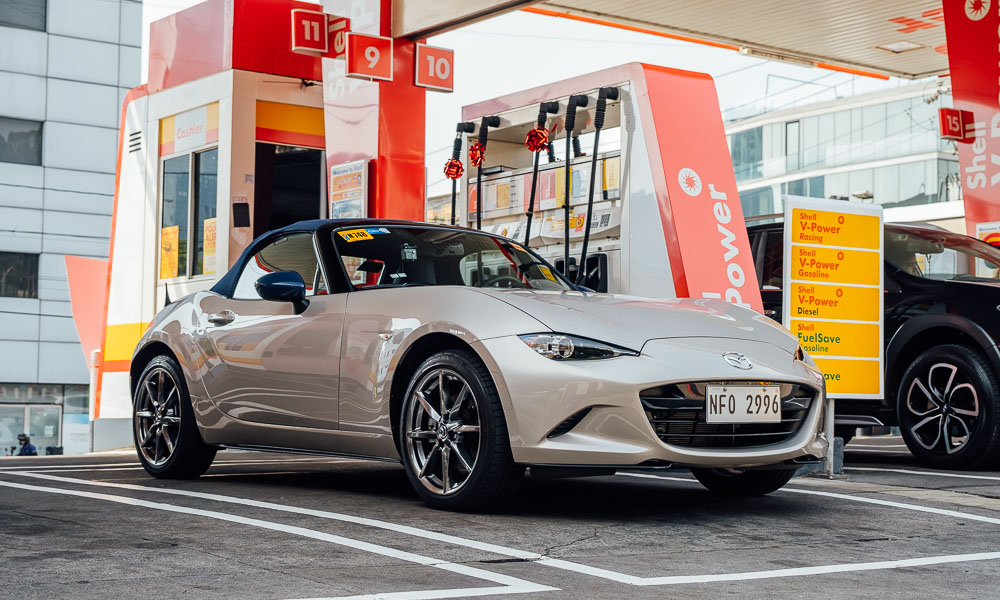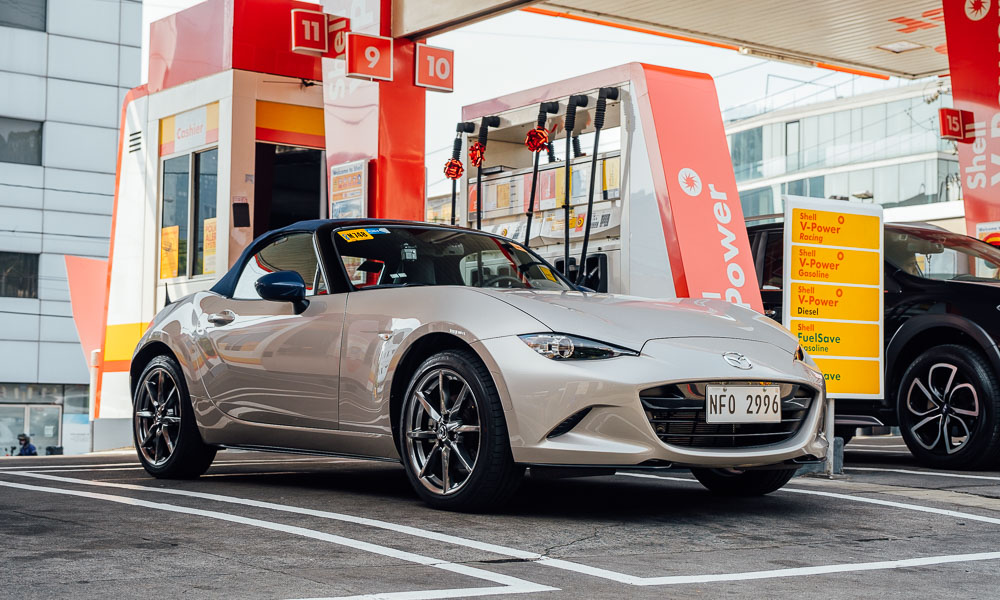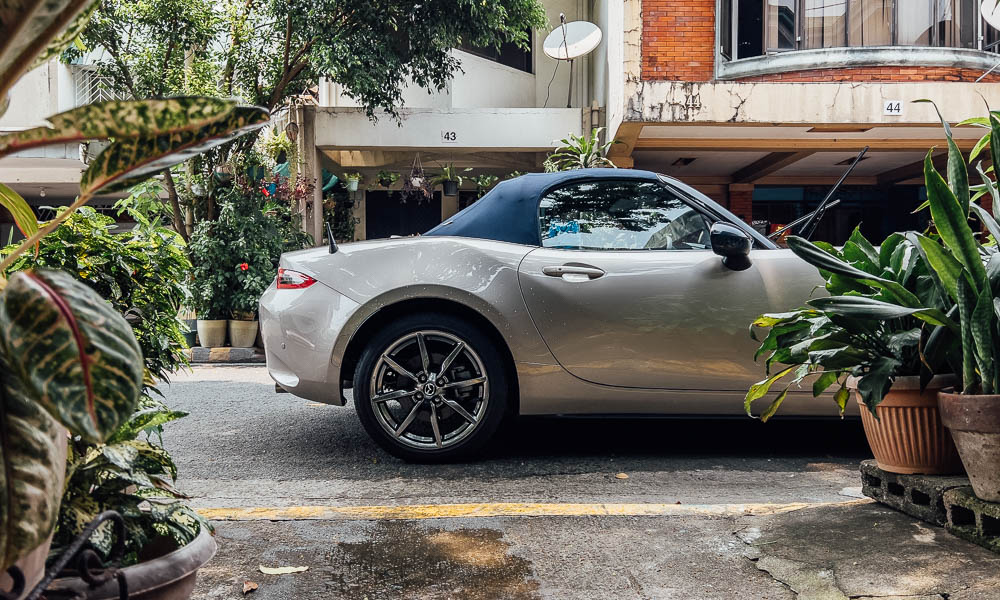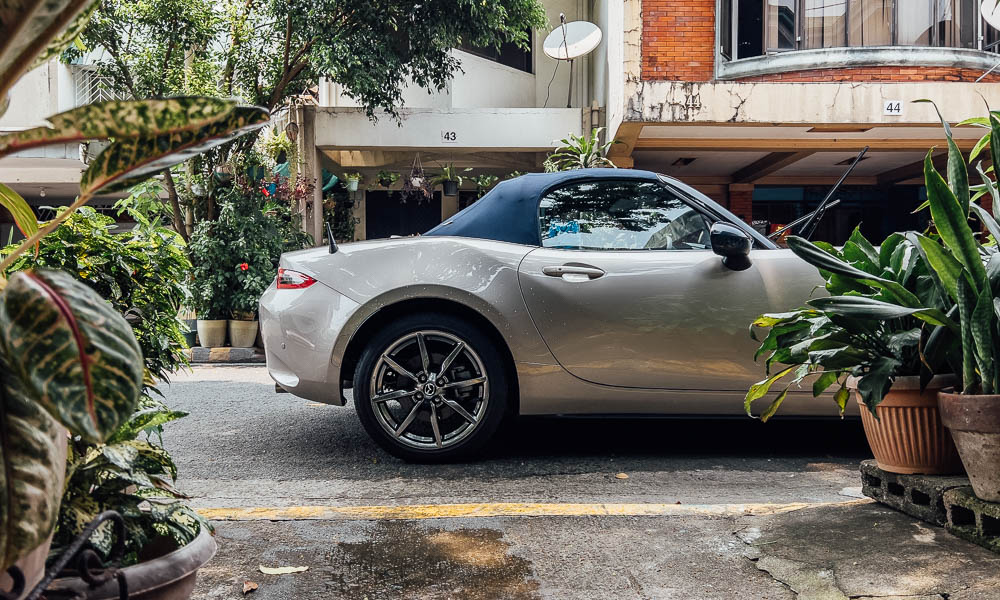 So, do I finally understand the meaning of why the Miata is always the answer?
Well, for one, it is not a practical car. Aside from obviously not being able to carry more than two people, you won't be going on biweekly grocery runs with this. This will be your second car, most likely.
Then, is it a perfect sports car? Not even. It isn't really for everybody. You have those who can't fit in it, and then you have those that crave absurd power, which this car doesn't have. It doesn't have all the latest tech, too.
It may sound superficial and cheesy, but I believe it is the answer for automotive joy.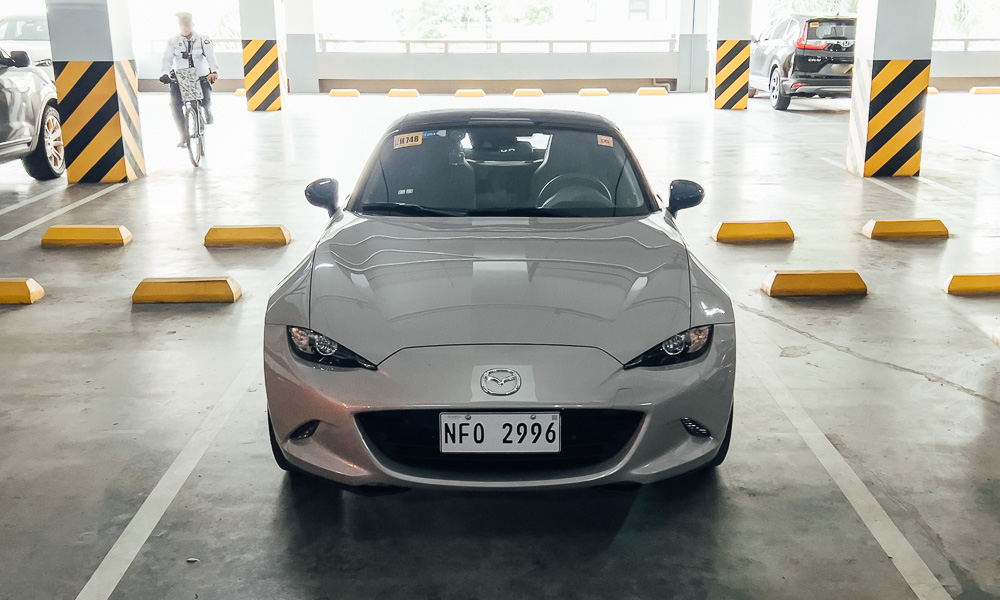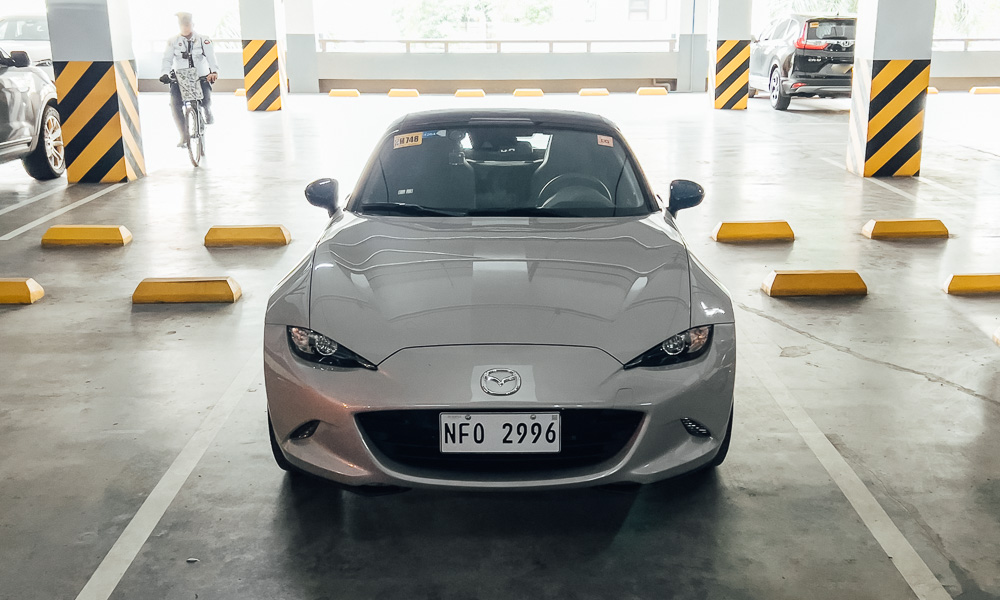 Just as cute as its outward appearance is and the coy, catlike face it wears, people will smile and wave at first sight, especially with its top down.
Friends and family that I've taken for a ride will always leave with a positive impression of the vehicle. As for the driver, it will never fail to plaster a smile on his or her face.
There are other cars that will always be newer and better. But the MX-5 delivers sheer driving pleasure (sorry, BMW) to drivers both young and old.
I'm inclined to agree with what Mazda Philippines president Steven Tan has told me: "All drivers must drive the Miata at least once in their lifetime—in manual, if possible."