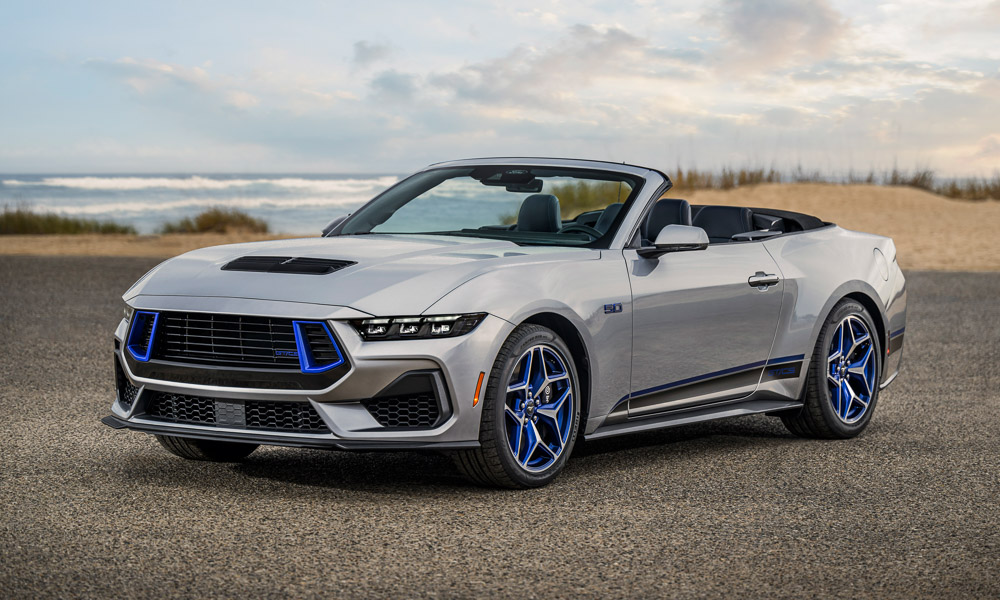 I have a confession to make. When I first moved to the Philippines, I thought everyone would be driving around in convertibles. After all, the country has almost permanent sunshine and tropical temperatures, which makes it perfect for al fresco driving.
Of course, I was very wrong in my assumption, and quickly noticed that people preferred to hide in SUVs or sedans with heavily tinted windows. Maybe the right convertible to convert those drivers simply hasn't been built yet?
A convertible like the 2024 Ford Mustang GT California Special, for example.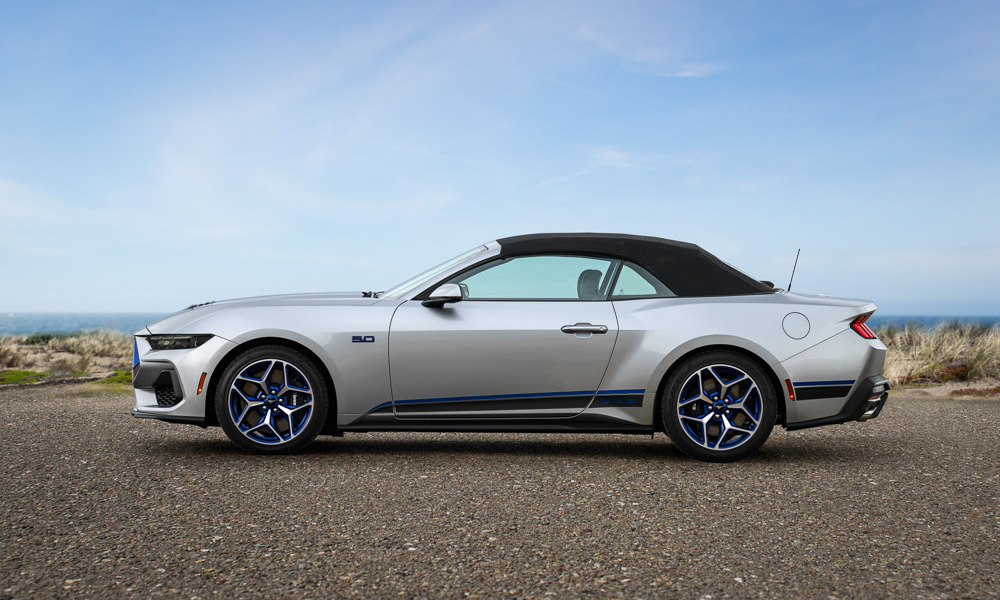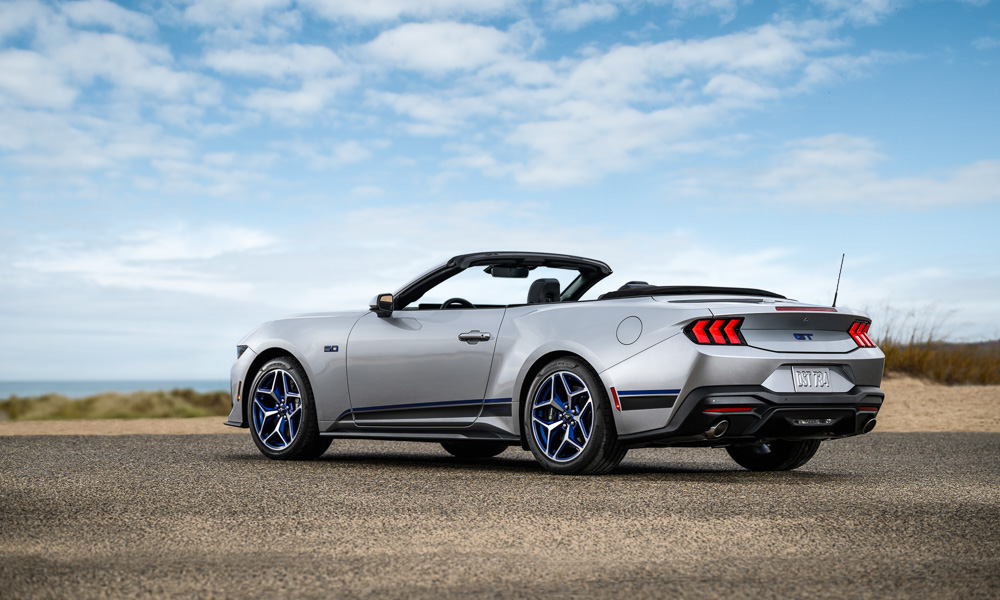 The origins of the Mustang California Special go back to the Sunshine State, just as the name suggests. First sold as a special-edition pony car by Ford dealers in California in 1968, the Mustang GT/CS received a custom look to make it stand out from other Mustangs.
Now, Ford has revived the California Special for the 2024 model year, and created a tidy-looking V8 drop-top that looks perfect for cruising along sun-drenched highways.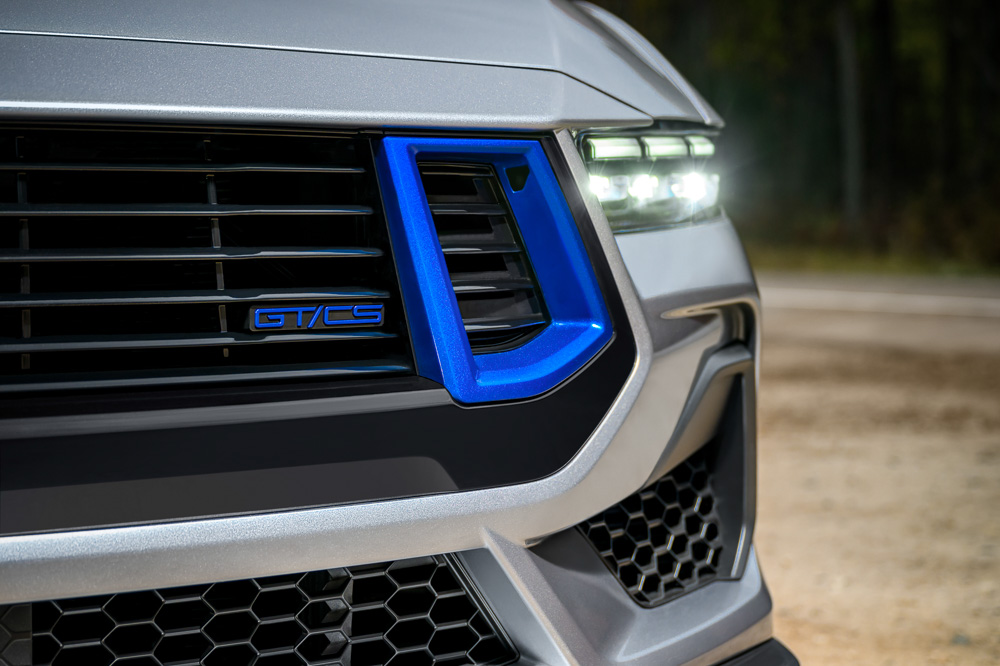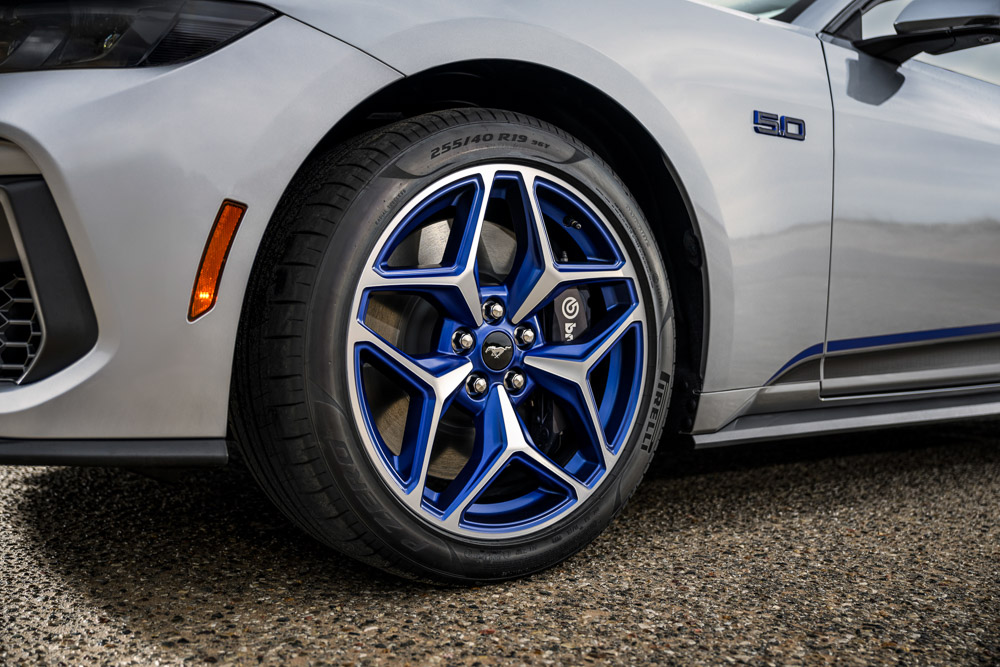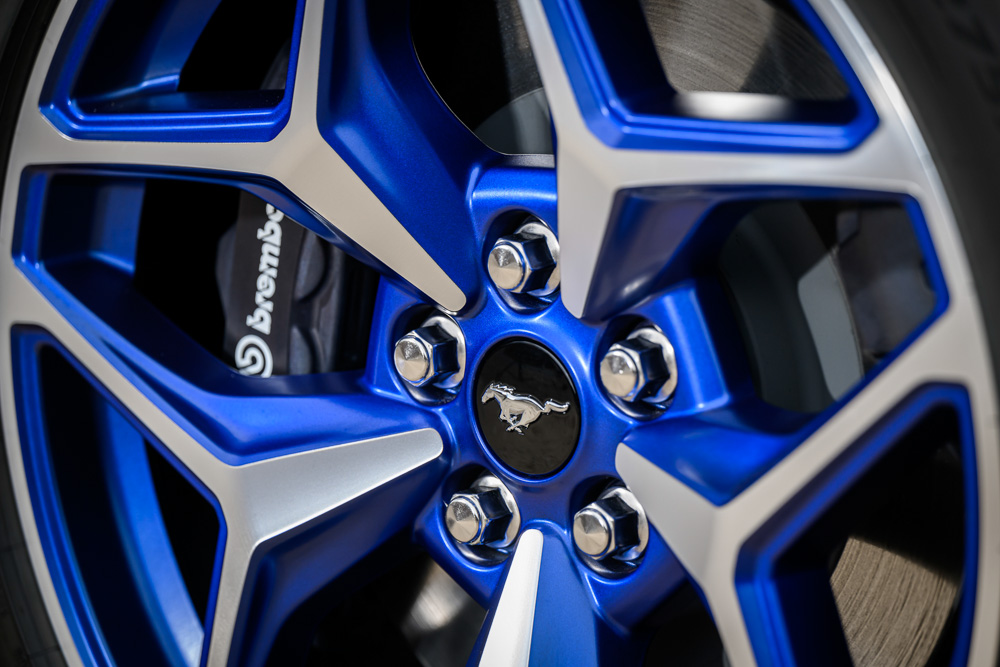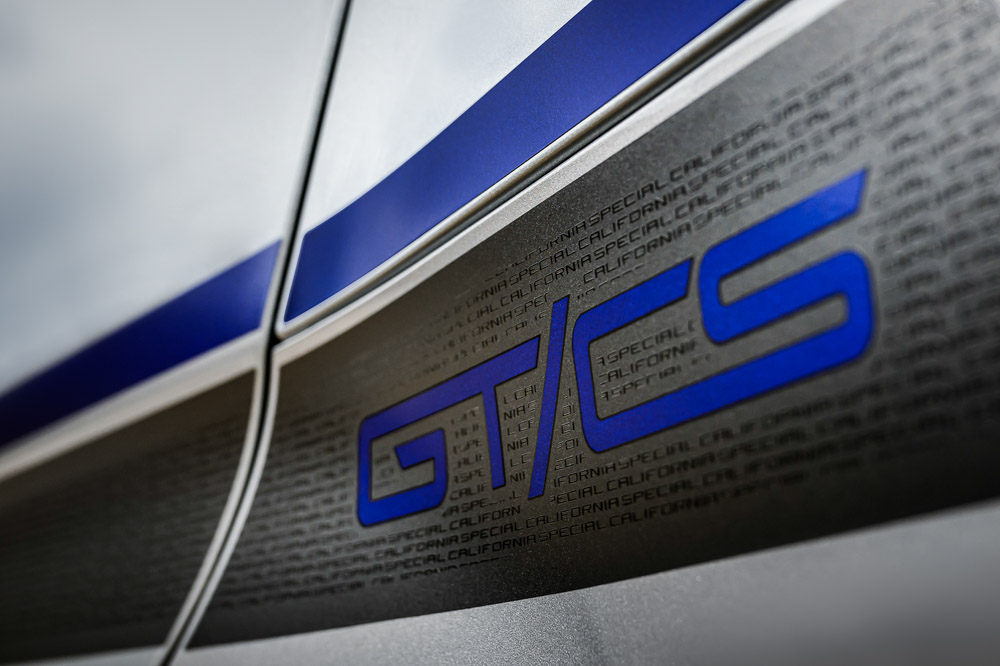 The modifications on the new GT/CS are purely cosmetic, and will set you back $1,995 (P112,000) extra on top of the price of a Mustang Premium GT. If you really can't stand the sun on your head, then the trim package is also available for the coupe, and you can have either version with a six-speed manual or a 10-speed automatic.
Blue is the color that makes this pony car stand out, with the nostril intakes, the badges, and the special graphics all drawing the eye onto them with their Rave Blue appearance.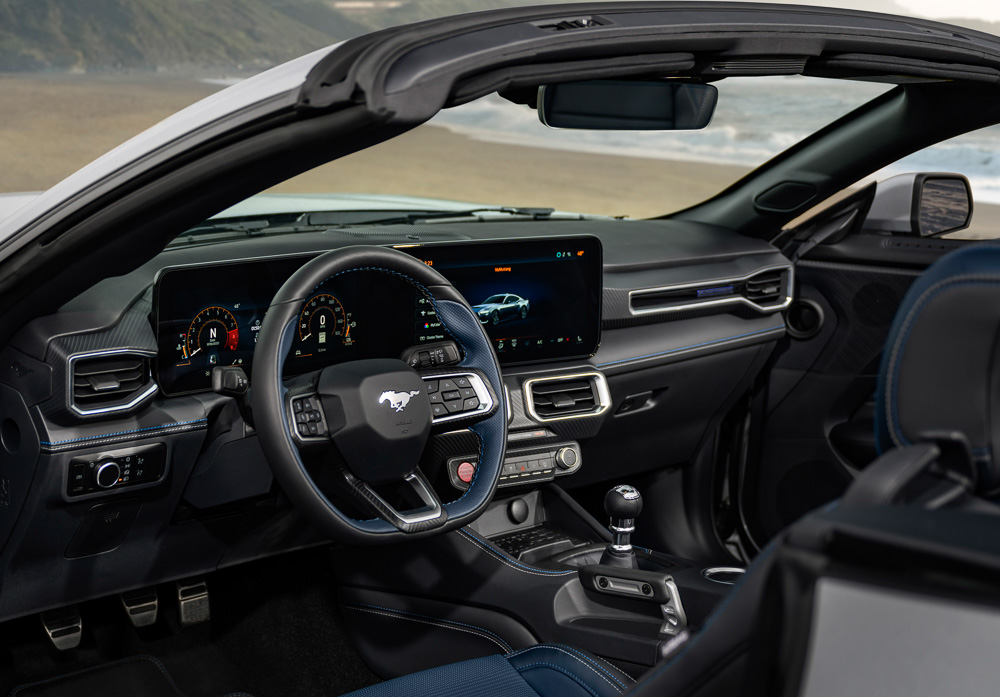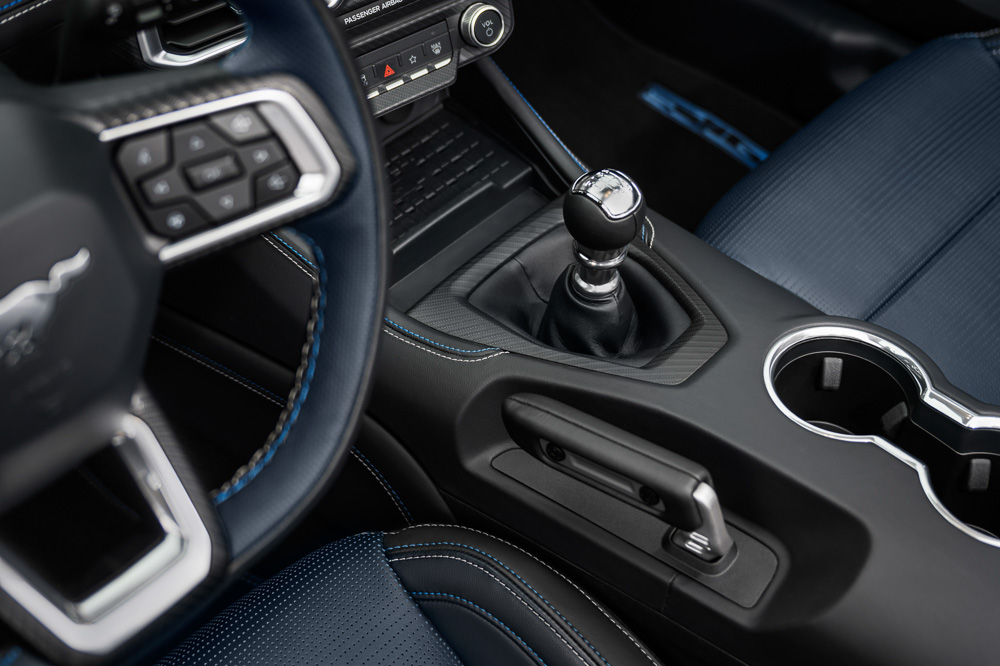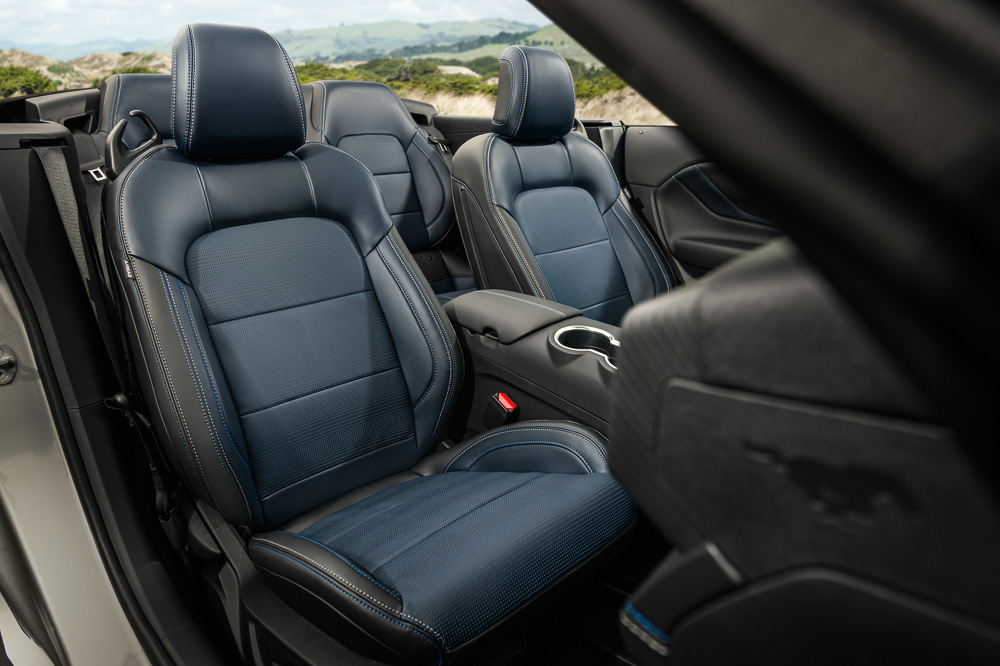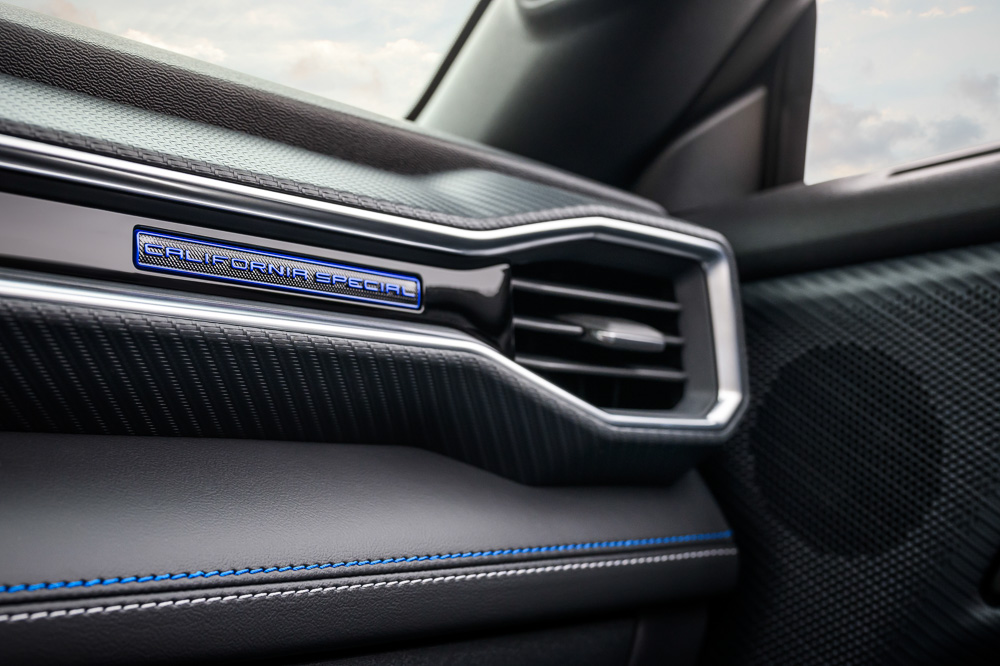 Buyers have the choice between two 19-inch wheel options. Either you pick the standard Carbonized Gray wheels that have a little GT/CS logo printed on them, or you choose the Performance Pack wheels that come with Rave Blue painted pockets.
The blue theme continues on the inside, where black leather and Navy Pier upholstery await. More badges and some GT/CS floor mats make sure passengers always know what car they are traveling in, and it's fair to say that this is one of the gentler special editions from the firm.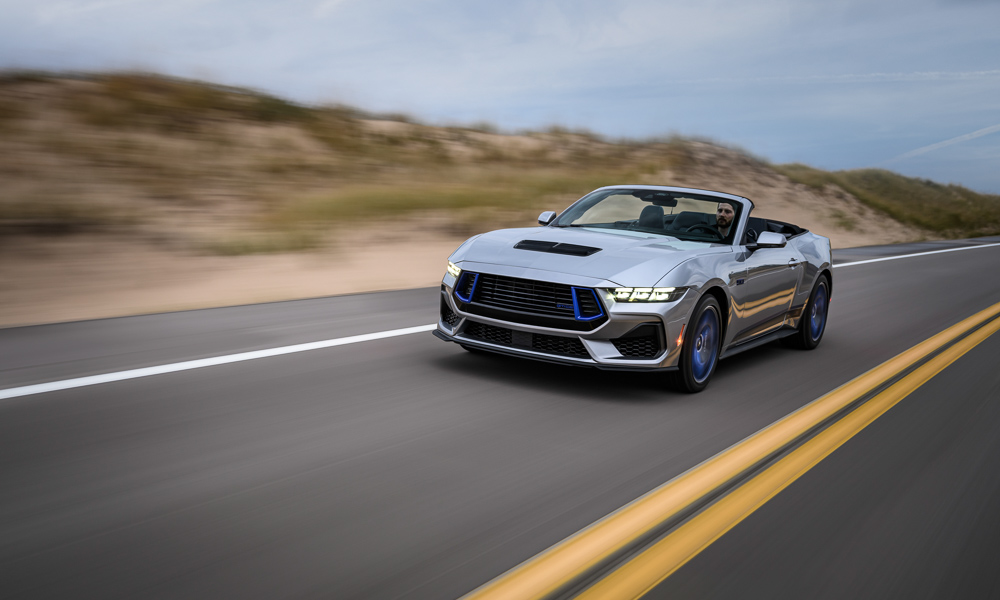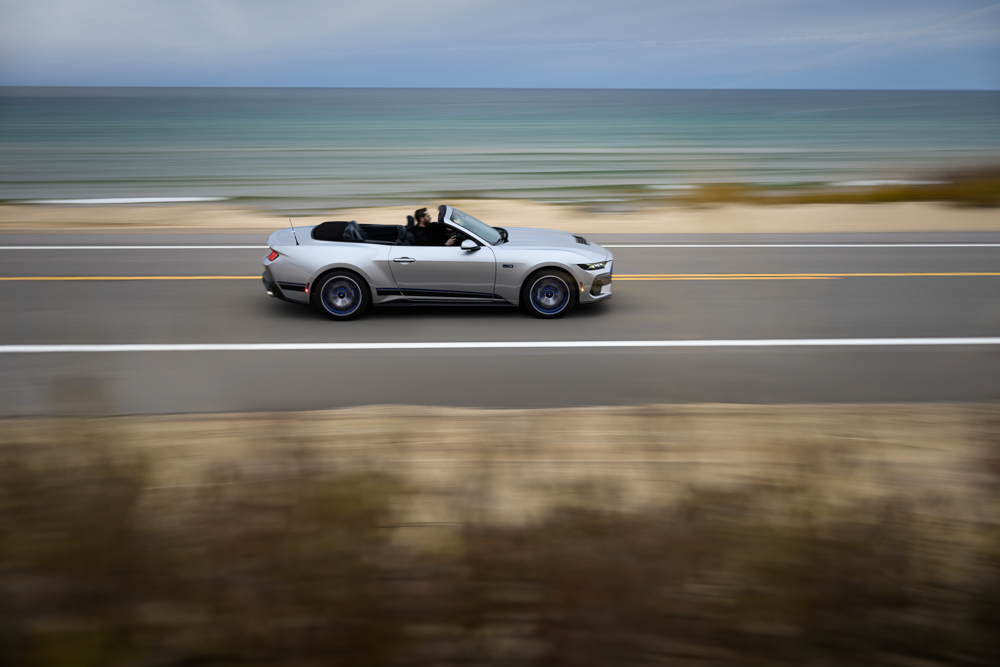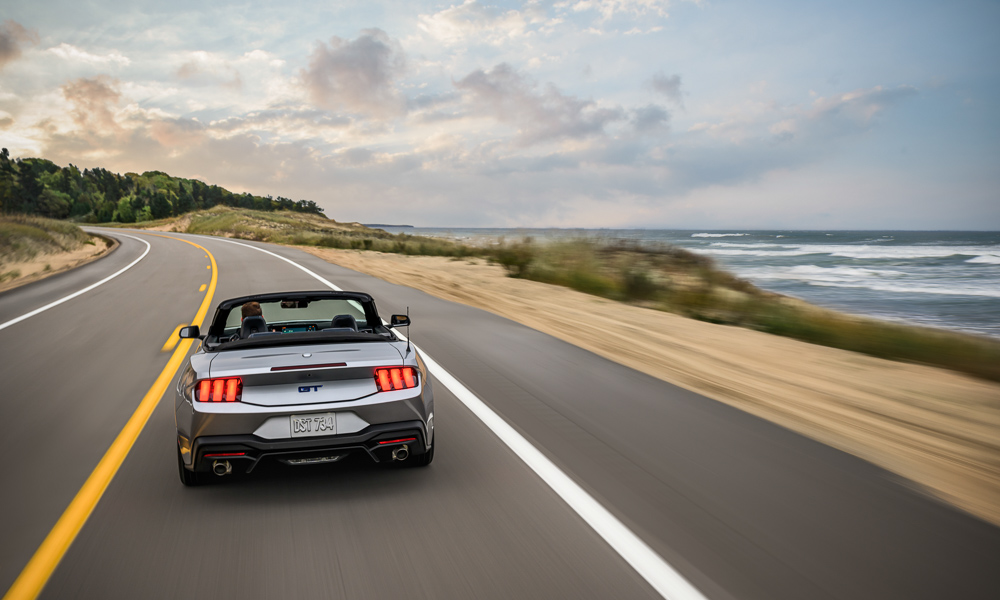 Fitted with the 5.0-liter V8 that throws out 480hp, it's also able to drive toward the horizon with haste should the pilot choose to, but this Mustang really strikes us more as a relaxed number, made to enjoy life at a slower pace and with the wind in your hair.
The GT California Special package is already available on Ford's US configurator, but there's no word yet if you can get one shipped to our shores as well. No harm in asking Ford Philippines, though, and who knows: Could this be the pony that gets more people to let their roof down around here?