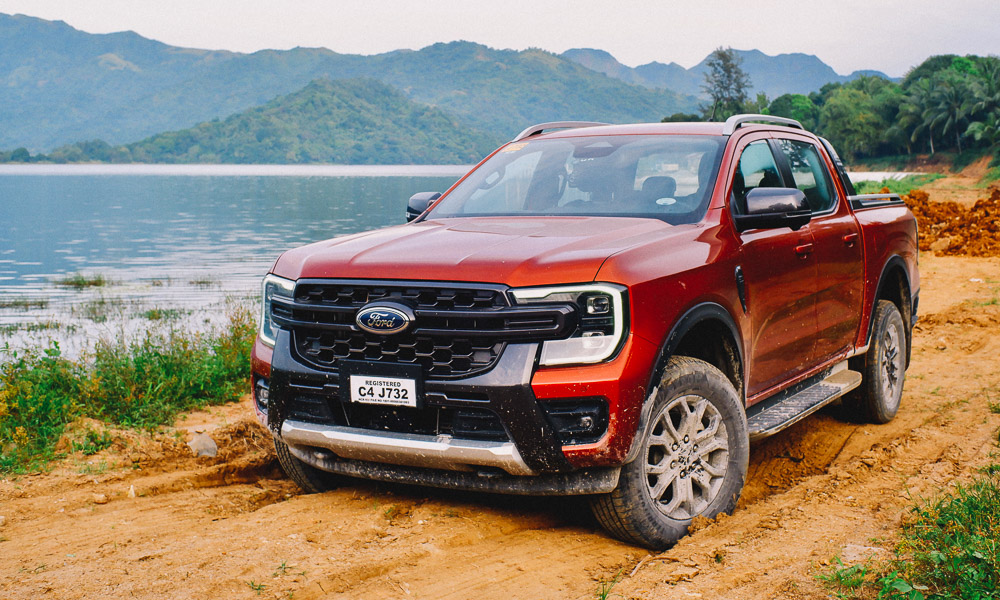 Ford may have only had moderate success in the passenger car market, but if there's one thing it knows how to do, it's trucks. Big, burly, do-it-all trucks. Back when Ford was still trying to make headway in the late '90s—and having to convince Filipino buyers that it wouldn't bail on the market like it did in the '80s—it went balls-out with the full-size F-150 and Expedition.
In those days of cheap gas and (by today's standards) manageable traffic, the F-150 and the full-fat Lariat were the trucks to have for buyers who wanted the biggest bang for the buck. A few years later, after the hype had died down and more people realized that an F-150 wasn't really all that practical for most people, the brand came up with the Asian-market Ranger. Developed by Mazda, this understated truck got all the basics right: gutsy engines, sturdy chassis, good build quality. It just didn't have a personality, mainly because deep down people knew it really was a Mazda wearing a Ford badge.
Then, the nameplate got some much-needed mojo with the shift to the T6-based Ranger in 2011. Developed by Ford Australia, the truck grew in size and power, and many buyers loved it for its balance of performance, comfort, and practicality. The second-generation "T6.2" was updated last year, and is now dubbed the "Next-Gen Ranger."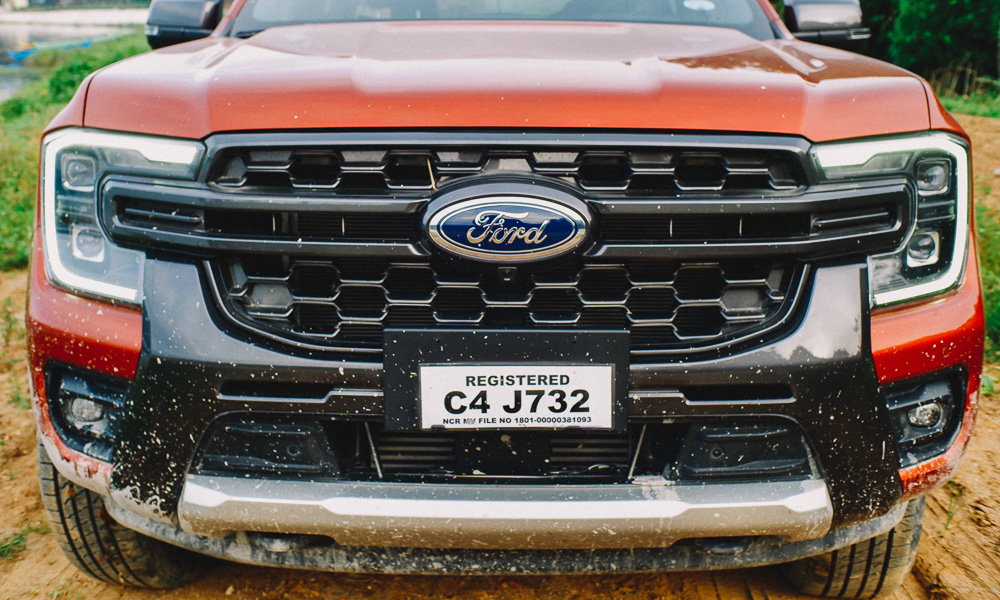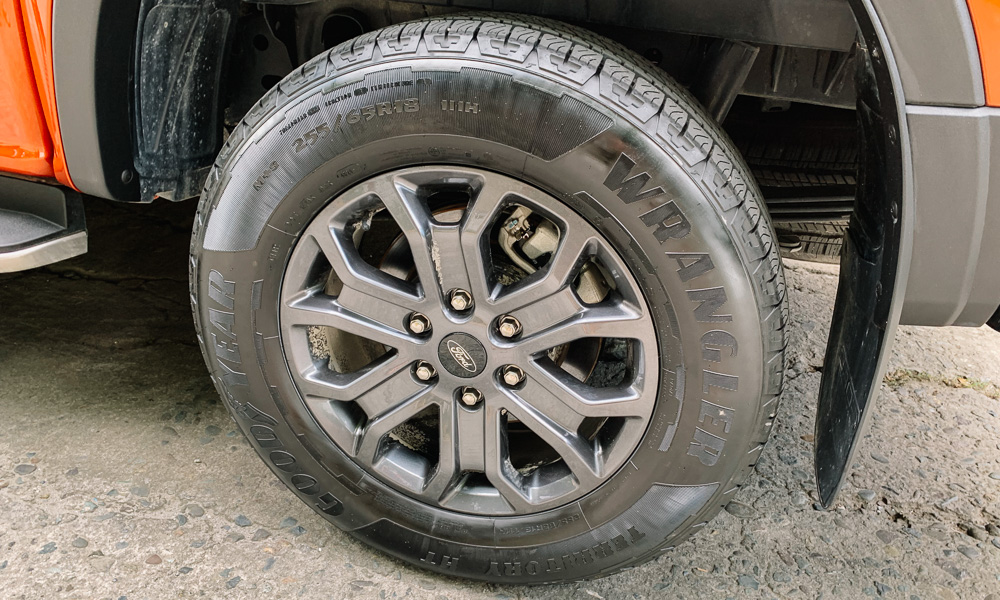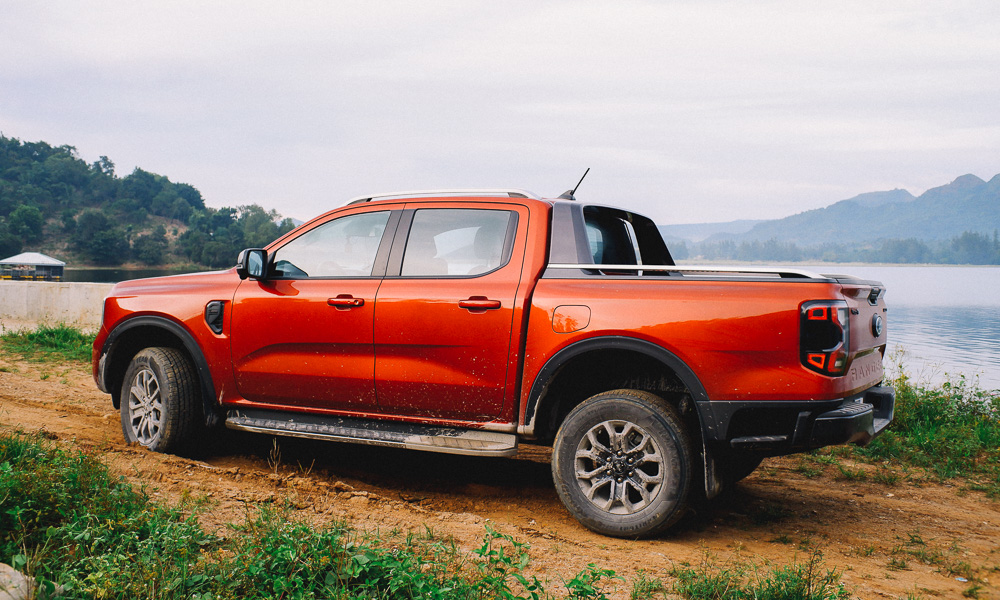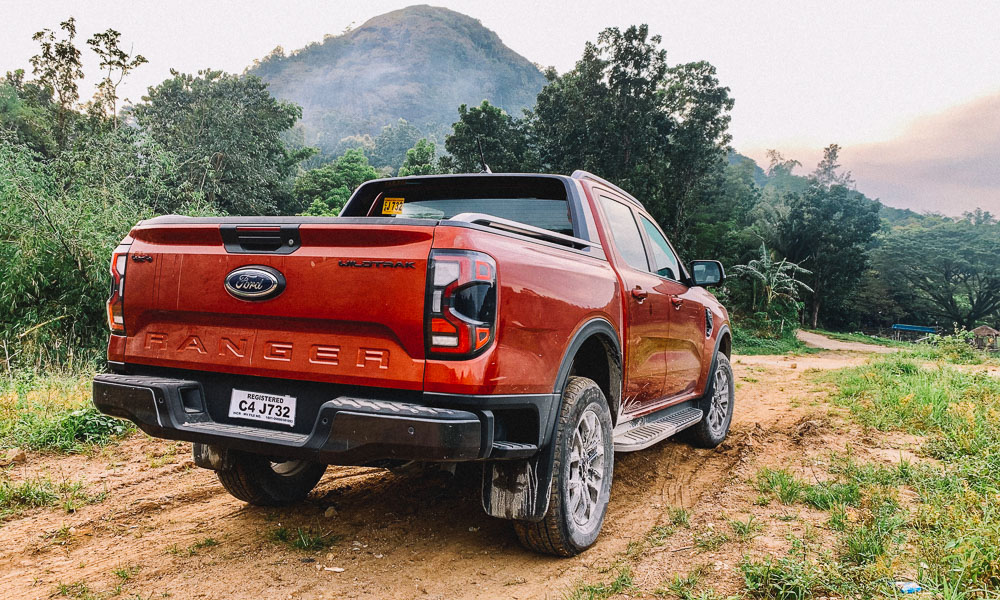 Many of the features that made it so good have been retained, such as the drivetrains and the chassis, while the interior has also been updated with a healthy smattering of active safety features. Externally, this 4×4 Wildtrak has sufficient road presence to convey a get-out-of-the-way attitude without being obnoxious.
The big egg-crate grille with the huge crossbar and those "C-clamp" LED lamps look really imposing in one's rearview mirror, while blacked-out fender liners, step boards, and "Boulder Gray" 18-inch wheels make it look ready to take on some gnarly trails. It's not quite the showboat that the previous-generation Raptor was, but if you like your trucks to be burly and just a tad discreet, it works. I like that Ford engineers were thoughtful enough to put steps by the rear bumper, so it's easier to climb up on the bed. The latter, meanwhile, has a 230V inverter port for plugging in camping accessories.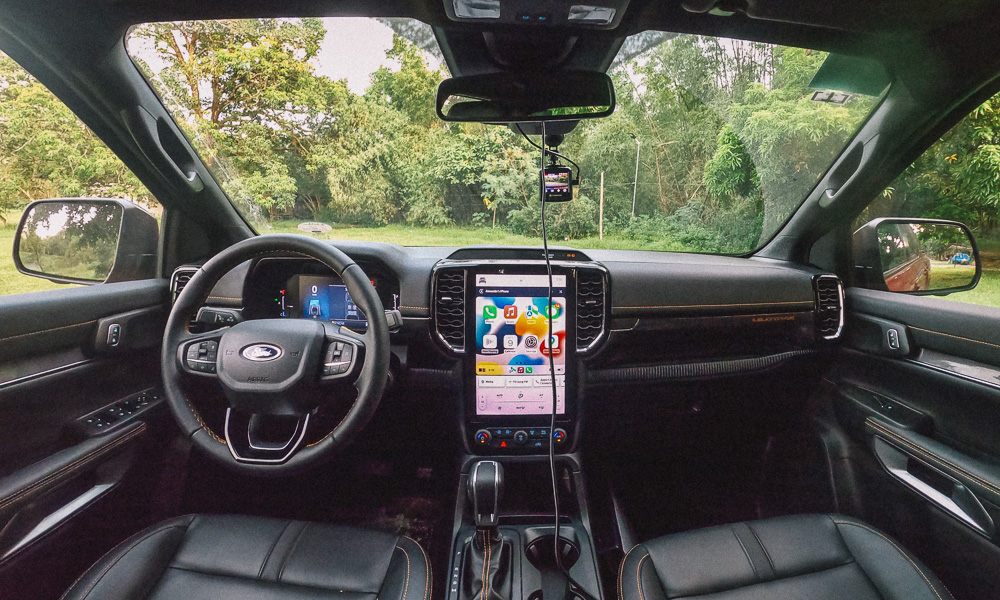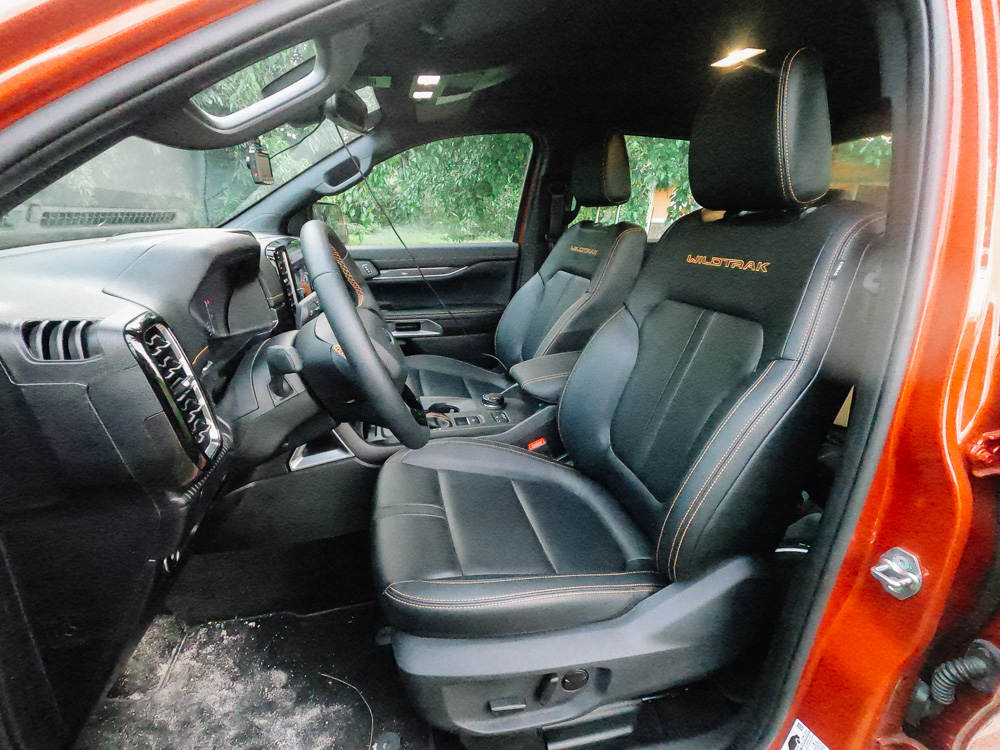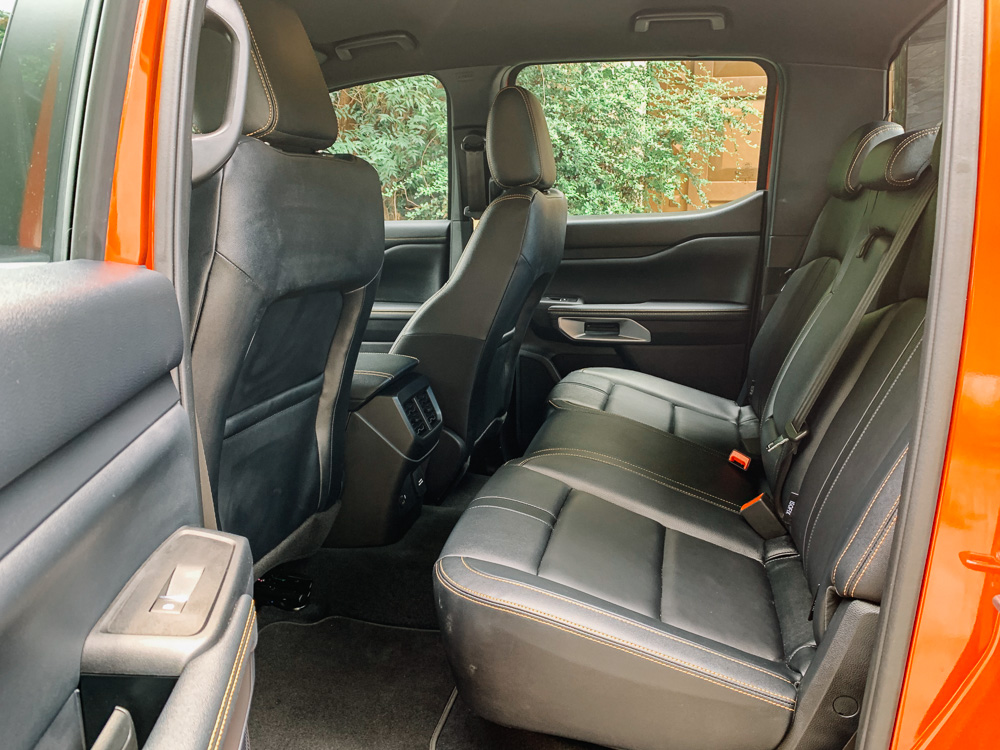 Inside is where most of the updates took place. The new cockpit has an eight-inch instrument cluster and a ginormous 12-inch touchscreen for managing everything from navigation to climate control and music—and possibly your finances, too. I'm not quite sure what the limits were, because as much as I wanted to love it, Ford has this distinctly American philosophy of "more is better" that can be a little bit too much when all you want to do is get on your way.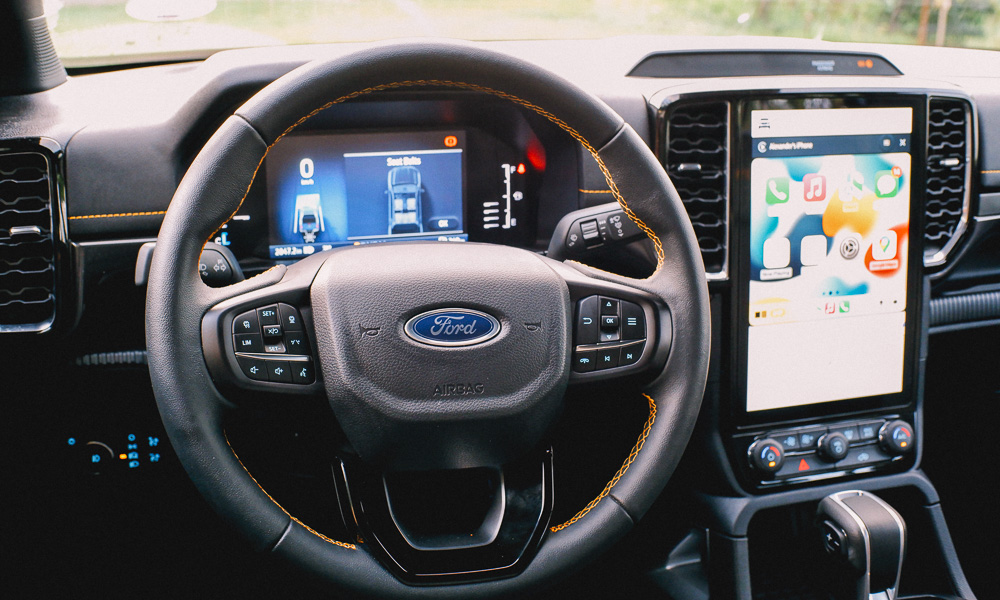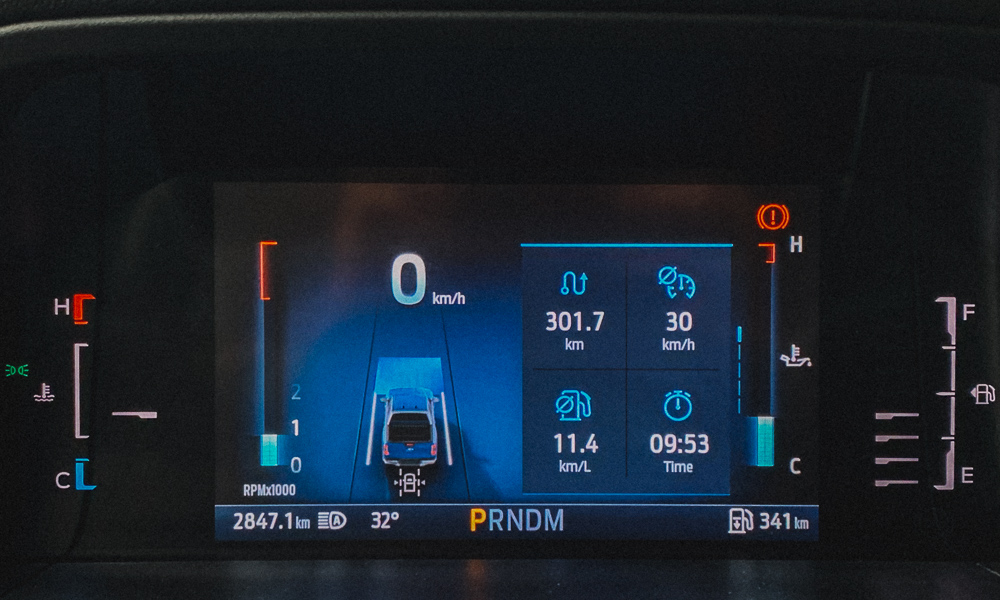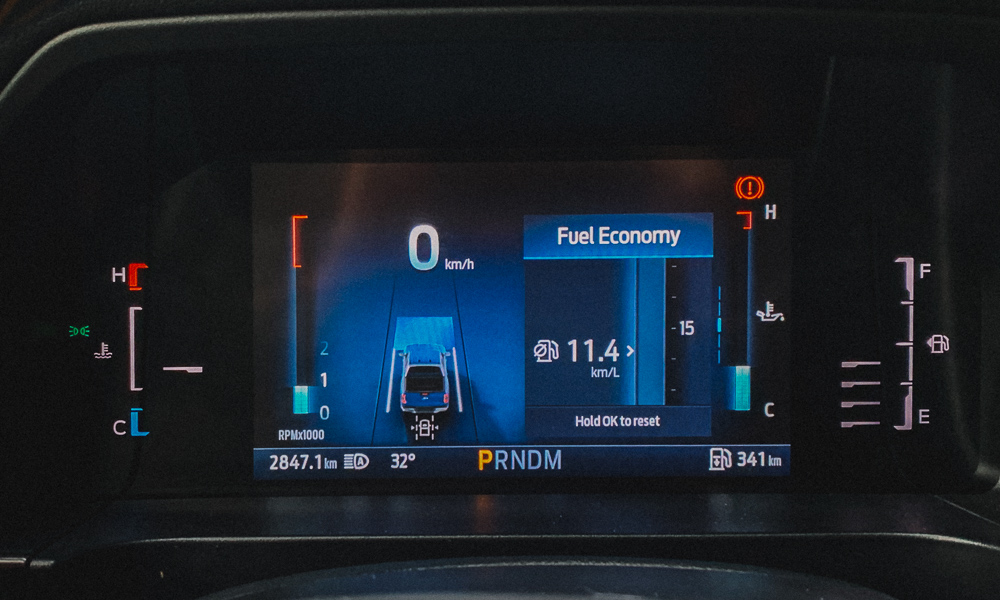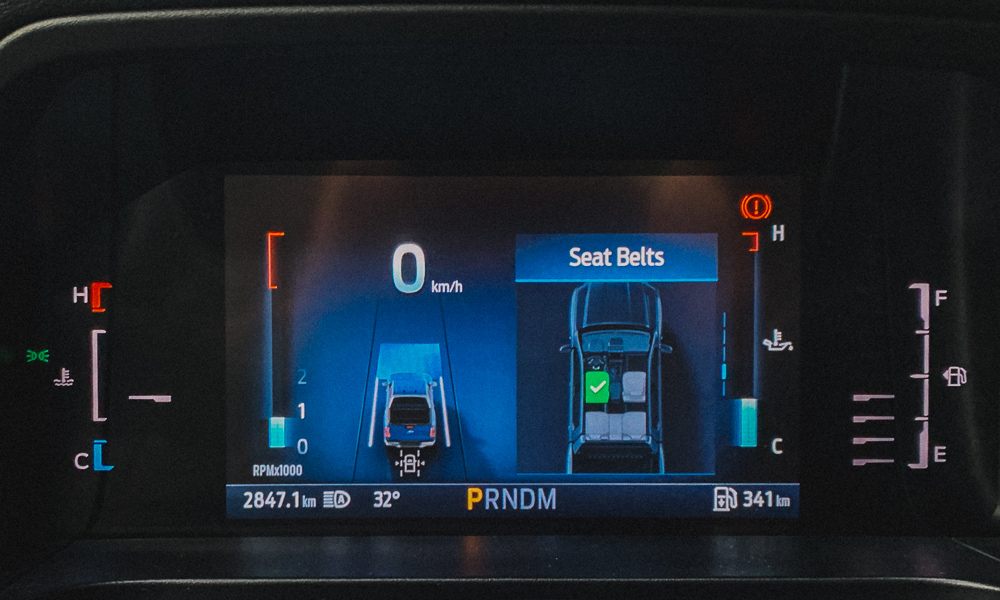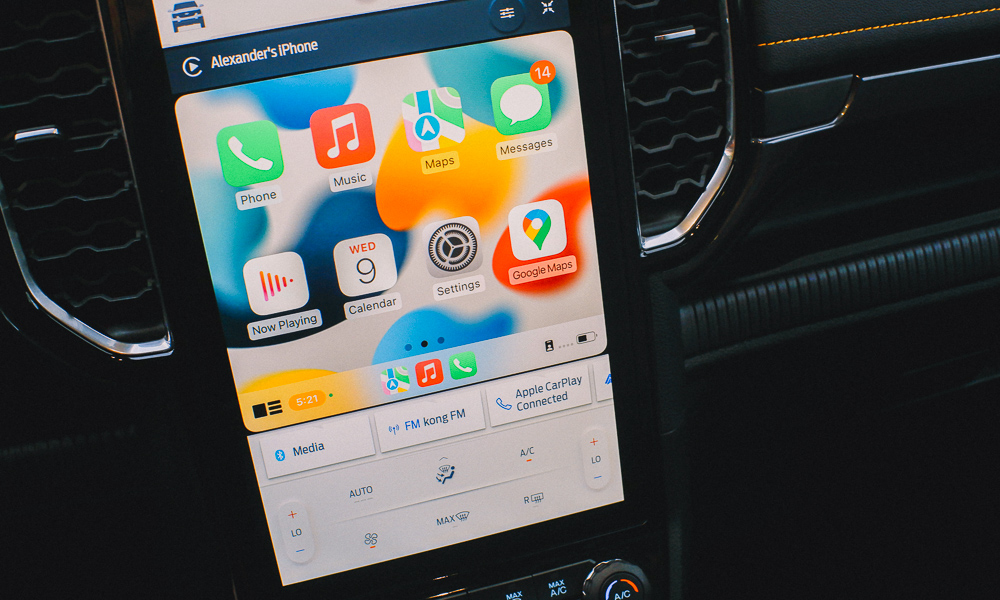 Between the instrument panel and the center screen, you're presented with so much information that tends to distract you from the serious business of driving. Of course, there are ways to customize your screens so you only get the information you need at a glance, but it takes practice and a lot of swiping and button-pressing.
Even if you minimize the screen to just show you the speedometer and the tachometer, you get this totally uninspired layout of a circular speedometer with a digital readout flanked by graph-type tach and temperature gauges. Or you can have it all with a mess of trip data, speed, temperature, fuel level, and more in a Windows-style layout. I liked none of the instrument cluster display options. The big touchscreen, on the other hand, gets points for working with Android Auto and Apple CarPlay, but doesn't refresh the screen if you play Apple Music for a while.
And why does it need to also show the climate control when it already has a row of physical buttons beneath it? Anyway, great idea if you like digital cockpit/aircraft-style displays, but it has all the elegance of a shotgun blast.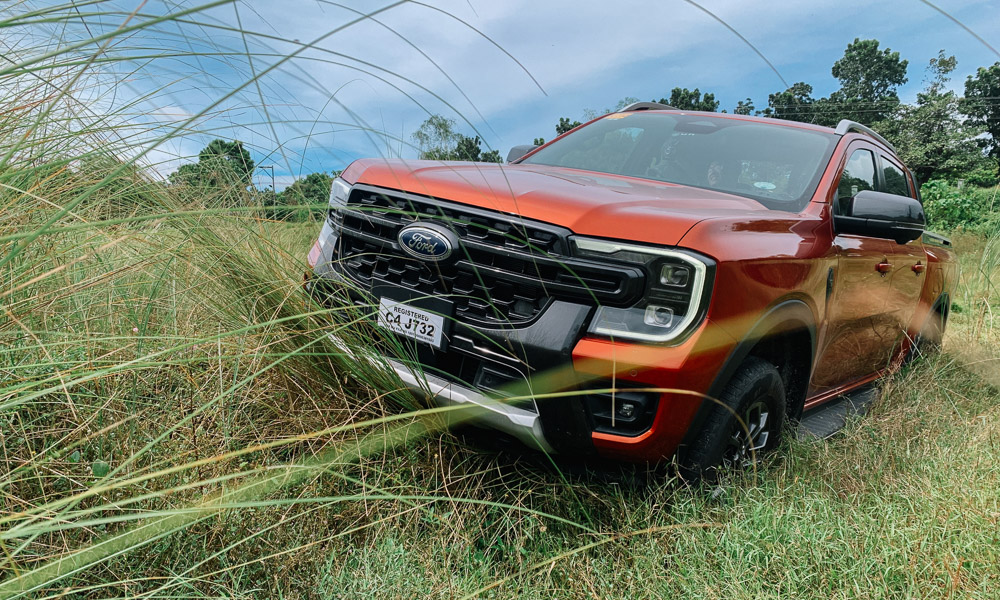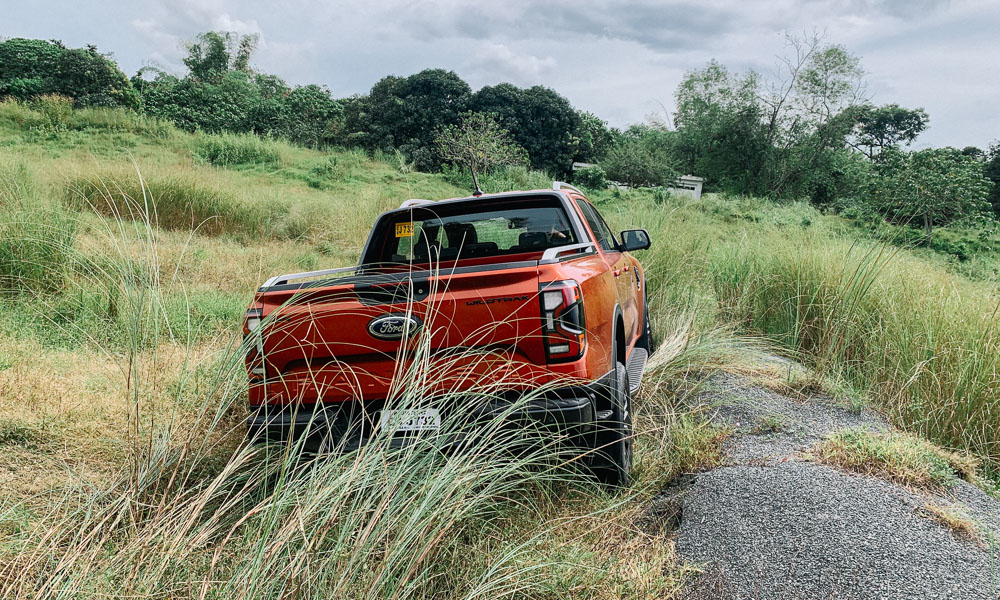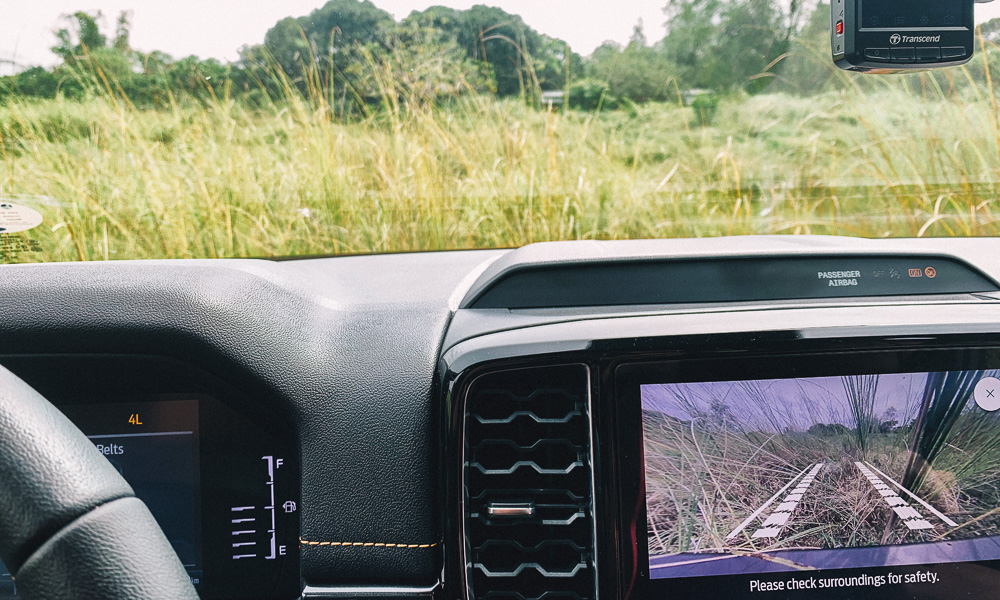 A similar approach was taken to the safety systems. Aside from the usual collection of airbags, ABS, and traction control systems, there's a big assortment of enhanced driving aids: blind spot warning, adaptive cruise control, auto high beam, forward collision, 360° camera…the whole buffet.
All of it works, and most of it is useful except for the lane-centering function, which I found to be intrusive and made the steering feel stiff. It was the first thing I switched off after turning on the engine because it resets every time you shut it down. For a moderately large vehicle, I found the 360° camera very useful for picking my way through a weed-infested trail.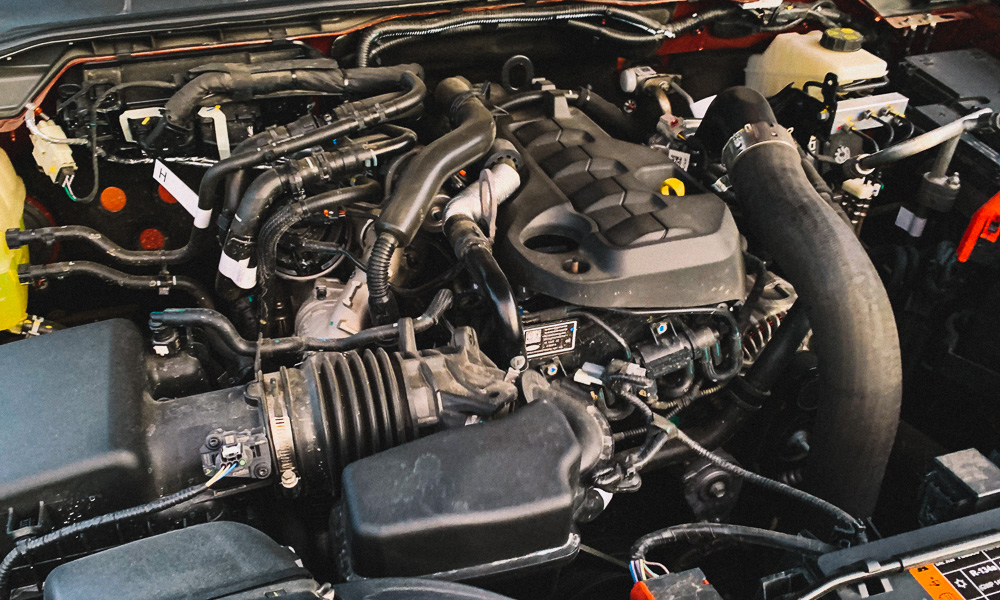 Fundamentally, however, the best thing about the Ranger has always been its chassis and powertrain options. The body-on-frame chassis is rock-solid as ever, with taut suspension tuning that's not punishing even if you only have a light load. The Wildtrak gets the 2.0-liter biturbo diesel engine with its considerable mountain of power and torque. My colleague reviewed the previous-generation Raptor and complained about the wishy-washy nature of the 10-speed automatic.
This time around, either Ford sent me a ringer or it tweaked the shift algorithm for the Next-Gen because I had no problems with the transmission. It's smooth and quiet, and goes about its business without attracting attention. One might wonder why there is a need for so many gears like a bicycle, but it works great for fuel efficiency and never leaves you wanting for the right midrange gear under hard acceleration. I could skip the touchscreen and the gadgets, but no way would I pass up on this drivetrain if it came down to a choice.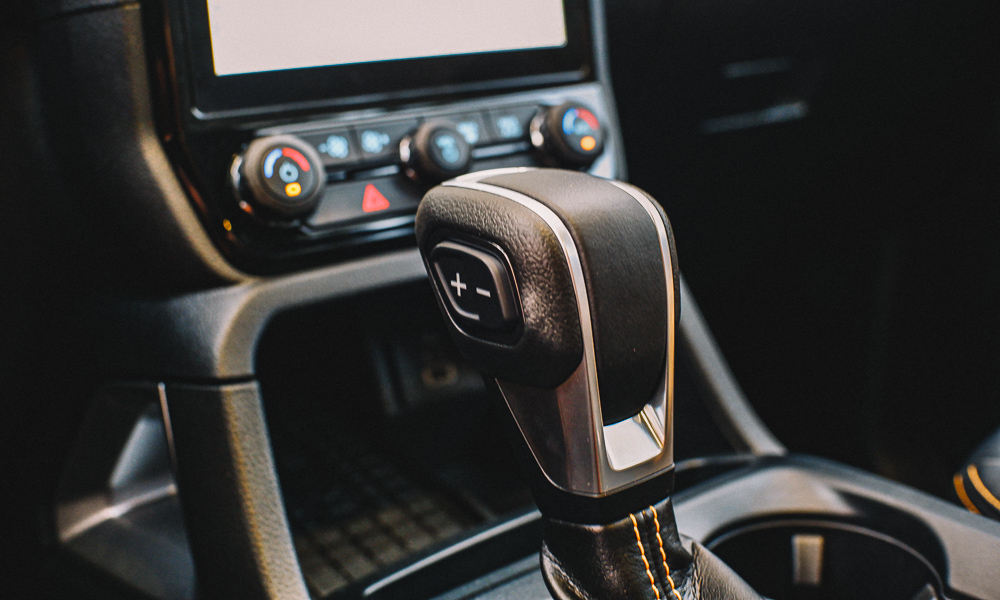 Now, if Ford skipped the fancy touchscreen and instead spent the money on a proper manual gate instead of the dinky +/- button on the side of the shifter, I'd be over the moon since it would work so well with the sporty-sized steering wheel, and give you a much more satisfying driving experience. But I guess Ford knows its market, and the customers like the gadgets and their safety nannies over more tactile qualities that you can't list in a brochure anyway. Engaging 4WD High or Low is very easy with the buttons behind the shifter, complete with animations and a guide for proper gear engagement.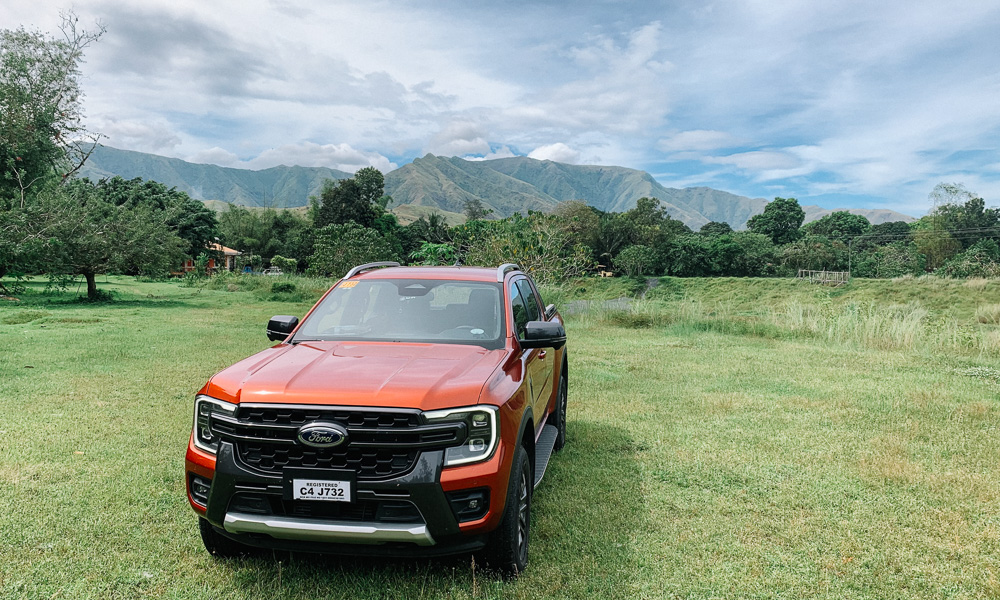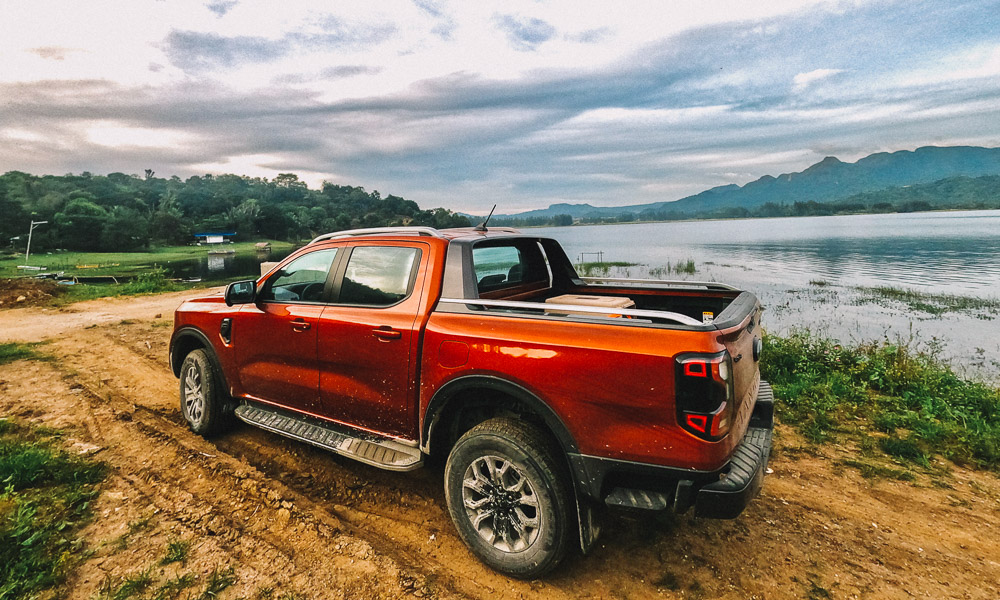 Starting at P1.885 million for the 4×4, there's no denying that the Wildtrak is a very compelling purchase. If you like your trucks to be simpler and fuss-free, Ford has the cheaper Sport (P1.599 million) with a slightly milder engine, the same 4WD hardware, a smaller touchscreen, and none of the active driving aids. That may actually be more my kind of truck. If you're the type who can't say no to a healthy spec sheet and always wants the biggest with the mostest, the Wildtrak is the ticket.
Just be prepared to spend half an hour figuring everything out before your very first drive.
FORD RANGER WILDTRAK 4X4 (T6.2)
| | |
| --- | --- |
| Engine | 2.0-liter four-cylinder biturbo diesel |
| Transmission | 10-speed automatic |
| Power | 207hp @ 3,750rpm |
| Torque | 500Nm @ 1,750-2,000rpm |
| Dimensions | 5,370mm x 1,918mm x 1,884mm |
| Drive layout | 4WD |
| Seating | 5 |
| Price | P1,885,000 |
| Upside | It's loaded with all the safety nannies and conveniences you could ever want in a do-it-all-truck. |
| Downside | The less-than-elegant tech integration. |