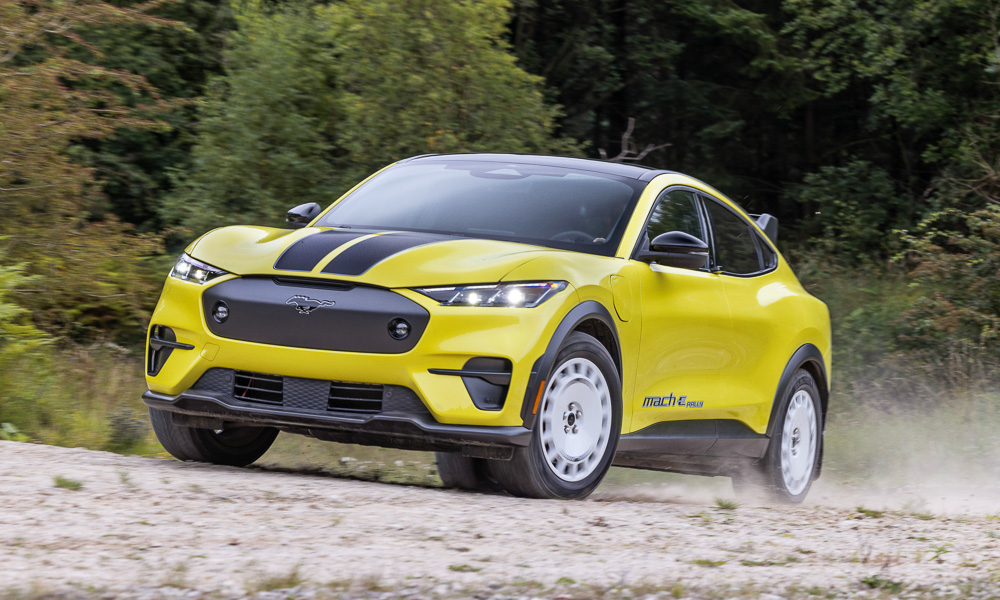 Building sporty cars with mild off-road capabilities has been a bit of a thing recently. Lamborghini gave us the Huracán Sterrato, Porsche the 911 Dakar, and now Ford is joining the fun with the Mustang Mach-E Rally. Designed for people who want to let out their inner WRC star (or simply live on really rough roads), it comes with more power, increased ride height, and a new driving mode to match its looks.
Unveiled to the world at the IAA Mobility event in Munich, fans of the brand can go where no Mach-E has gone before when deliveries start in 2024.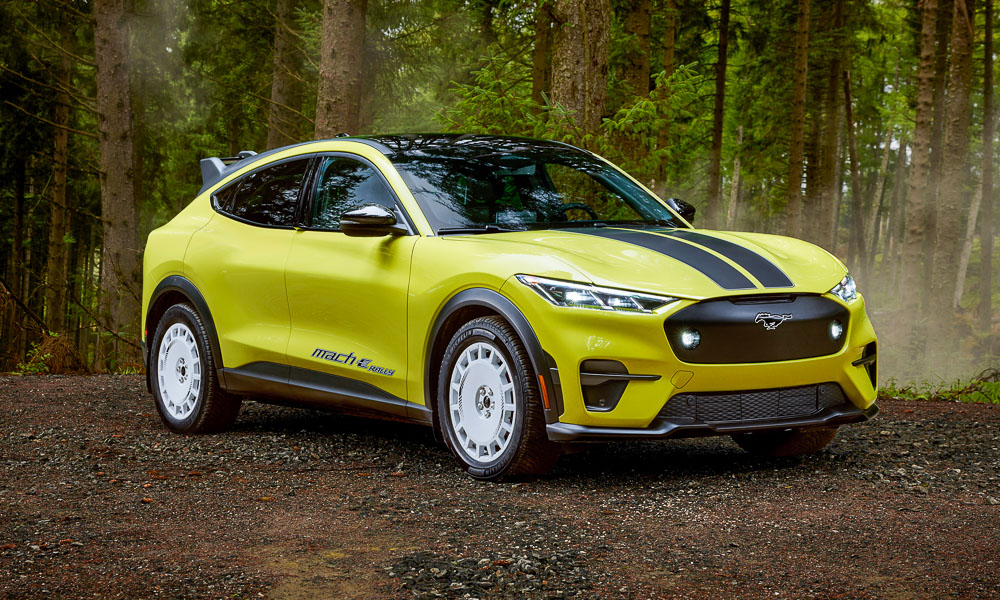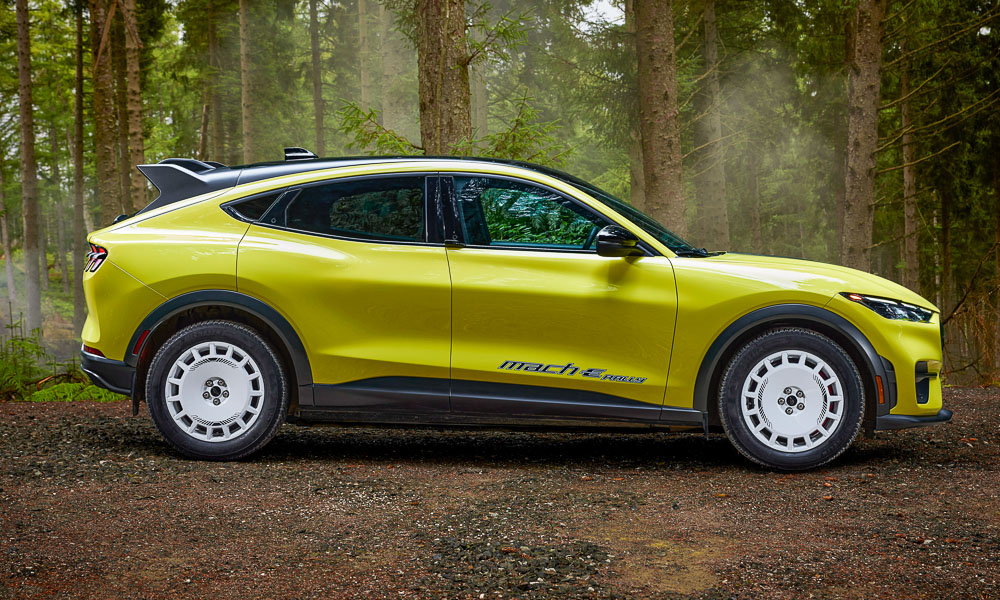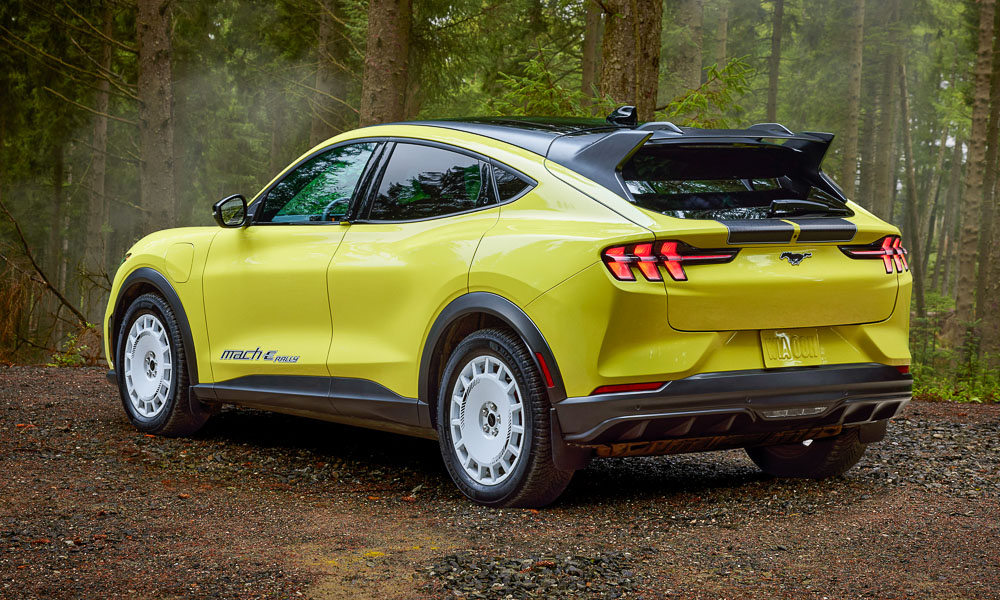 It's good to see more and more exciting EVs being created and offered to the public, and the Mach-E Rally sure qualifies for that category. A little bit silly but also practical, it promises tons of fun and the ability to master even really bad roads or the odd rally stage should the driver happen to come across one.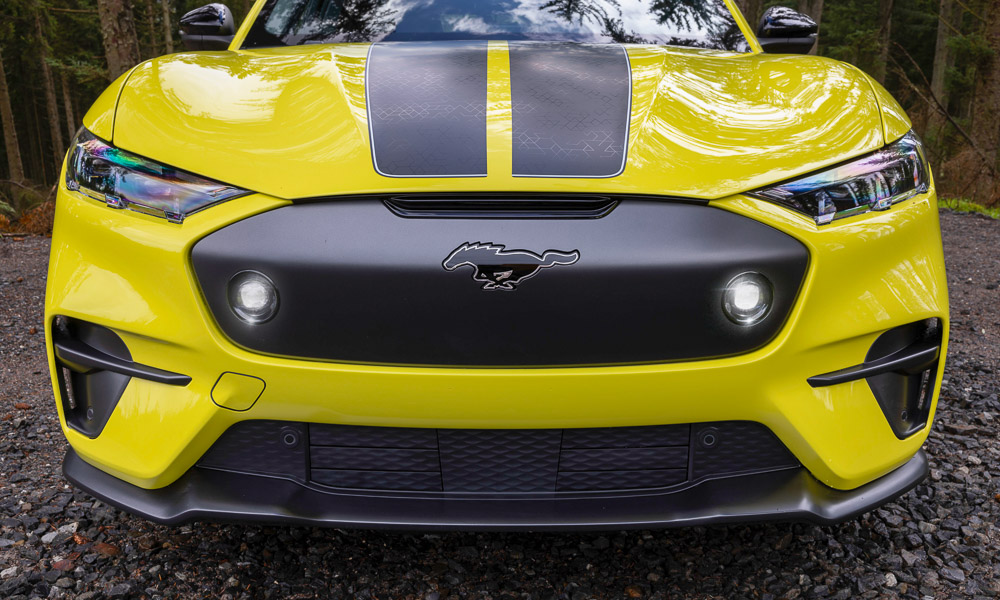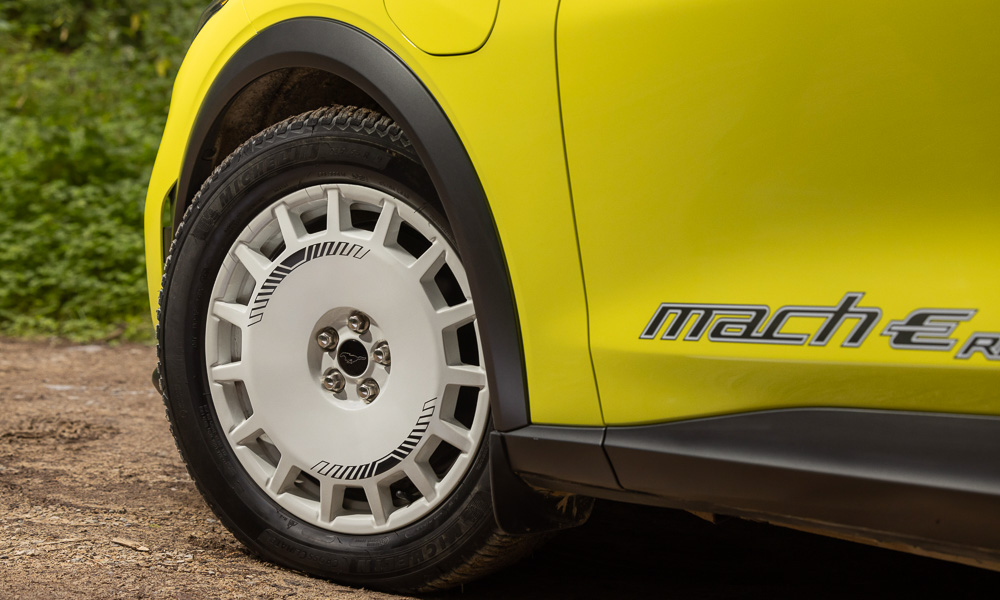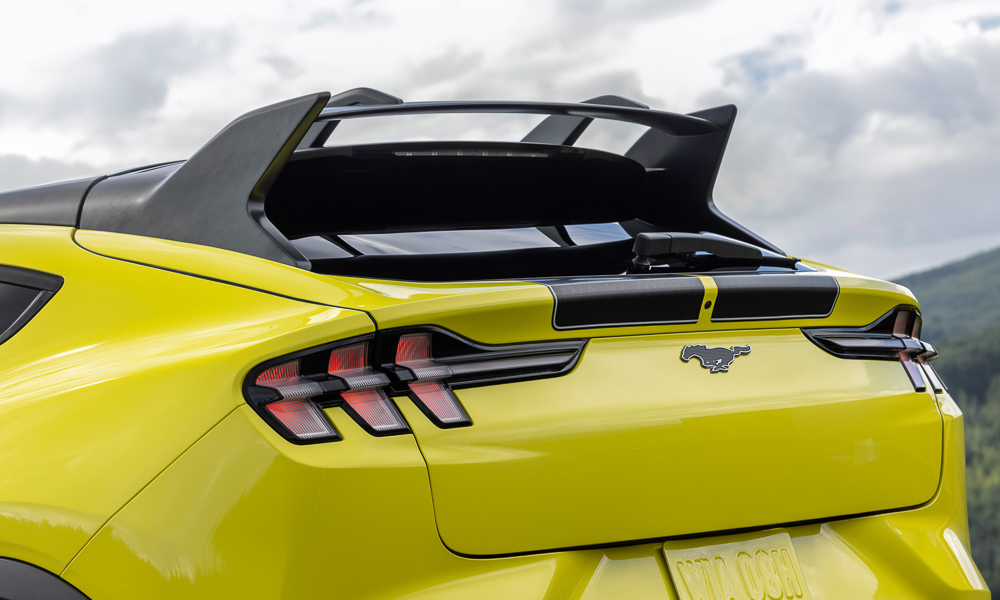 It does that by using a modified two-motor powertrain that now churns out around 480hp and 880Nm, with electric fuel being supplied by a lithium-ion battery pack with 91kWh of usable capacity.
The ride height has been increased by 20mm, and specially tuned shocks have been fitted that work in unison with Michelin CrossClimate 2 rubber on white 19-inch rims. This combination should make taking on the Sahara desert, the Australian outback, or EDSA on a rainy Friday a piece of cake.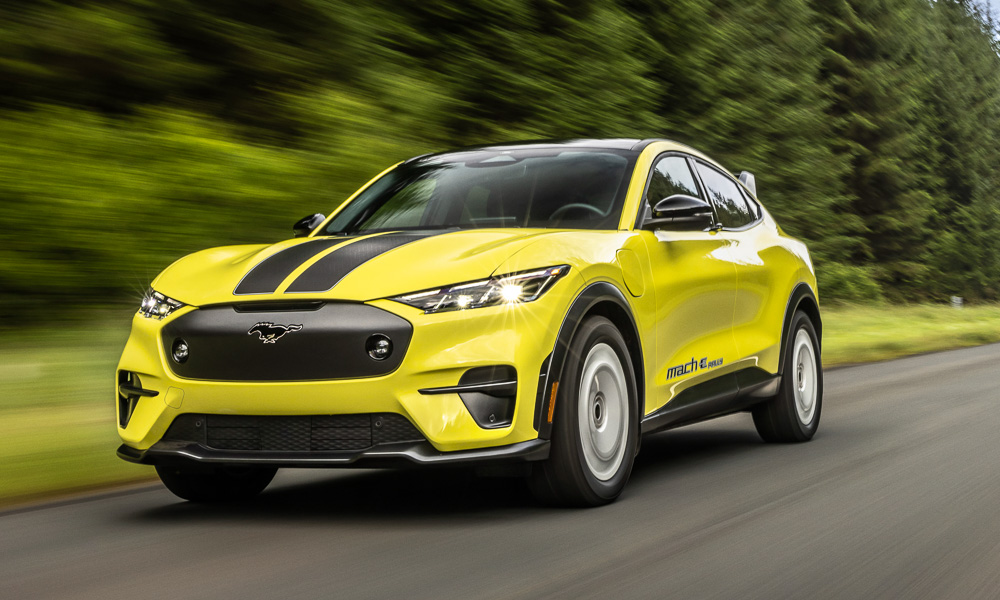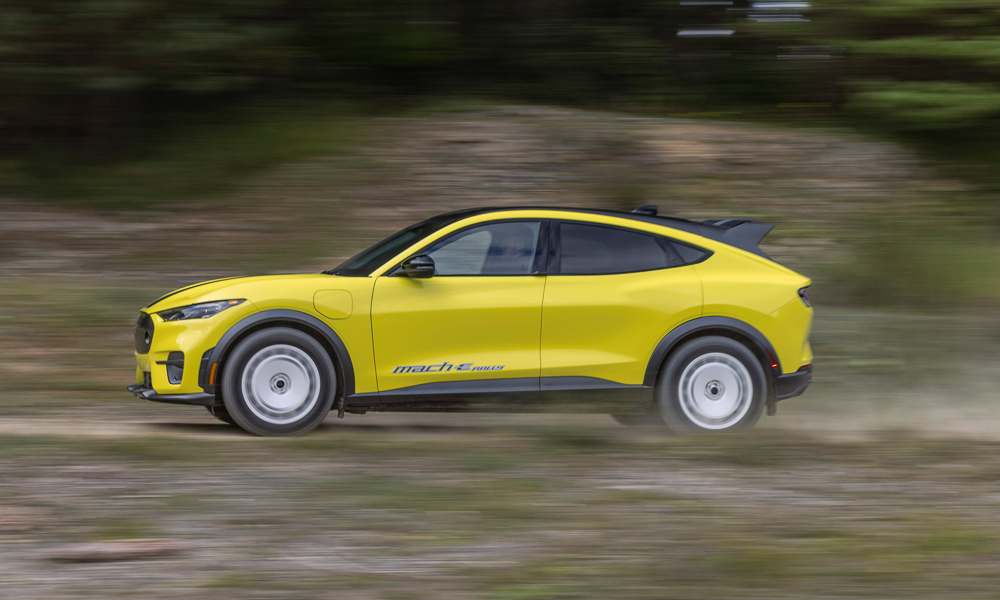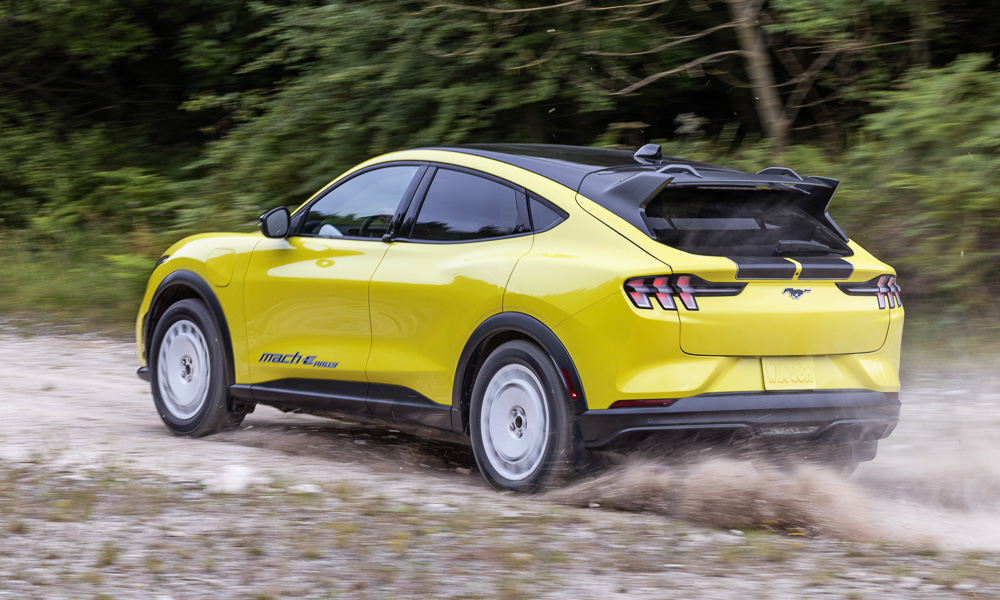 Protective shielding on the underbody, mudflaps, and protective film on parts of the bodywork are also onboard to ensure everything remains shiny and working when things get rough and dirty.
Because few people were born with the driving abilities of Kalle Rovanperä, Ford has given its latest pony car a special RallySport drive mode. The whole car was tested on a specially built track at the firm's proving ground to ensure everything lives up to real-world expectations.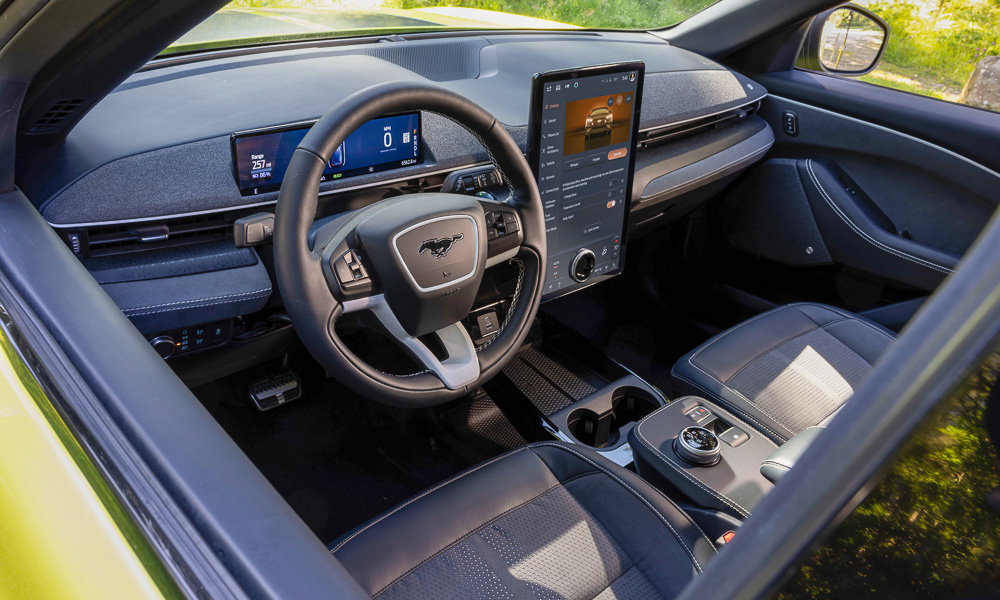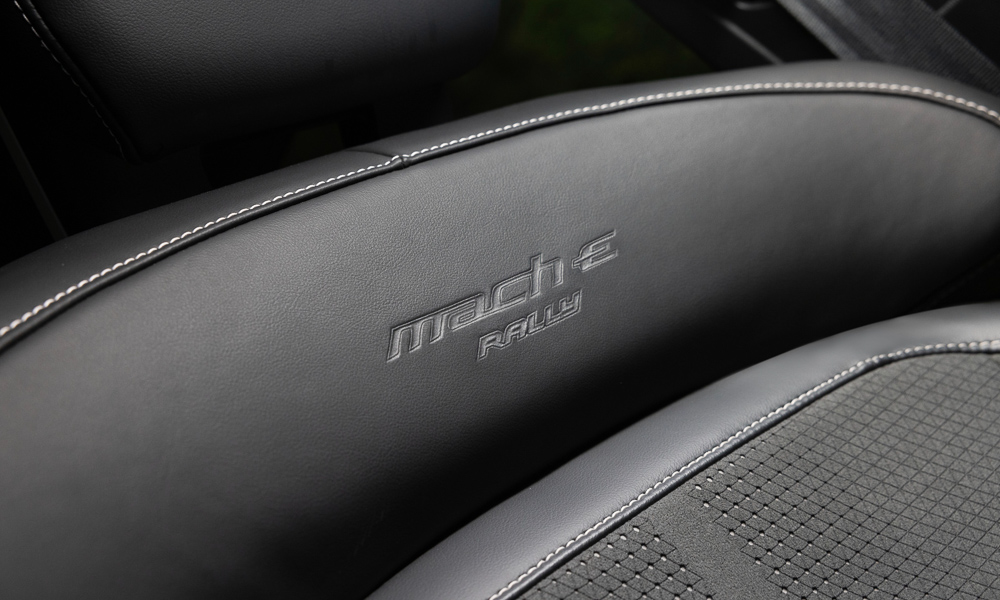 The Mach-E Rally will definitely be hard to miss with a big rear spoiler, a new front splitter, and go-faster stripes proudly announcing its arrival wherever it goes. Available colors include Grabber Blue, Shadow Black, Eruption Green, Grabber Yellow, Star White, and Glacier Gray.
On the inside, it's a more relaxing luxury rather than a real rally car, and passengers can strap themselves into performance seats while looking at the white accents on the dashboard, the doors, and the steering wheel that distinguish this model from its tamer siblings. Will anyone buy this to go rallying? We doubt it, but isn't it nice to know that you could if you wanted to?