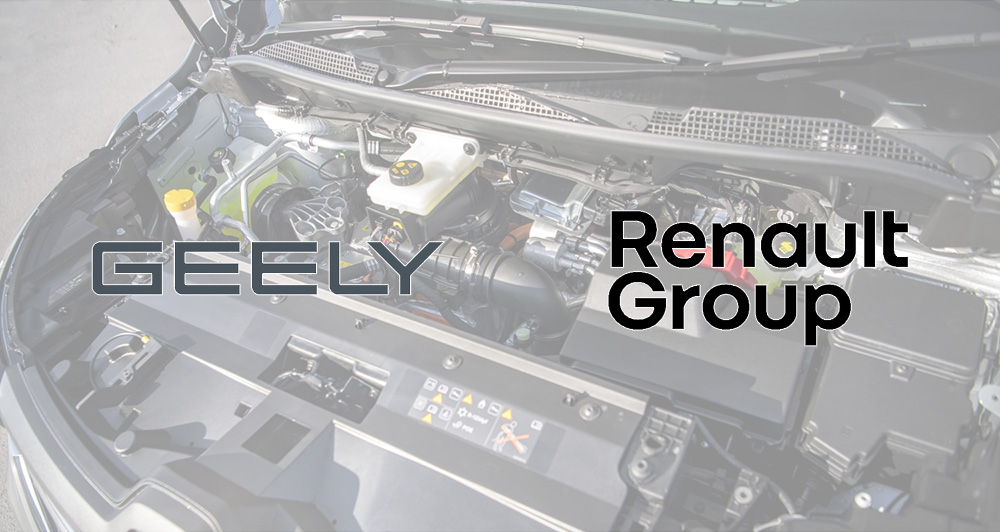 Remember when the Renault Group and Geely inked an agreement with each other to jointly develop engines and hybrid powertrains in November 2022? The 50-50 joint venture agreement has just been signed. In a nutshell, it aims to have an annual production capacity of up to 5,000,000 ICE, hybrid, and PHEV powertrains per year. They also revealed more details about this new agreement.
Firstly, Aramco (an oil refinery company and the main sponsor for the Aston Martin F1 team) also signed a letter of intent with the two companies to invest and help develop synthetic and hydrogen fuels intended for these new powertrains.
There will be two operational centers for this joint venture: one in Madrid for the Renault Group, and another in Hangzhou for Geely. Eventually, the main headquarters and the team will be based in the UK.
The two companies' intellectual properties will be transferred to these operational centers to make the development of the powertrains fully autonomous. The expected customers will be the following:
Renault Group
Geely Auto
Volvo Cars
Proton
Nissan
Mitsubishi Motors
Punch Torino
Renault will also be utilizing powertrains from the joint venture for its light commercial vehicles. Eventually, the joint venture will also expand to provide for third-party car brands outside of the alliance. The transaction will be completed in the second half of this financial year.